Running around looking for outfits, screaming to get dressed and get in the car, fights over hair, crazy bribes, freaking out about poses.  Yep, officially the worst day of the year for us moms… FAMILY PICTURE DAY.  I swear the dentist and pulling a tooth are a walk in the park compared to family picture day. I always envision myself pulling my hair out with steam and fire coming out of my ears and eyes.  Why do we put this stress on ourselves?  Well, we want a great picture to put in our house for all to see and no one wants a Christmas card with everyone yelling at each other! I feel like over the past year I have perfected our family picture taking by following a few easy guidelines for stress free family pictures.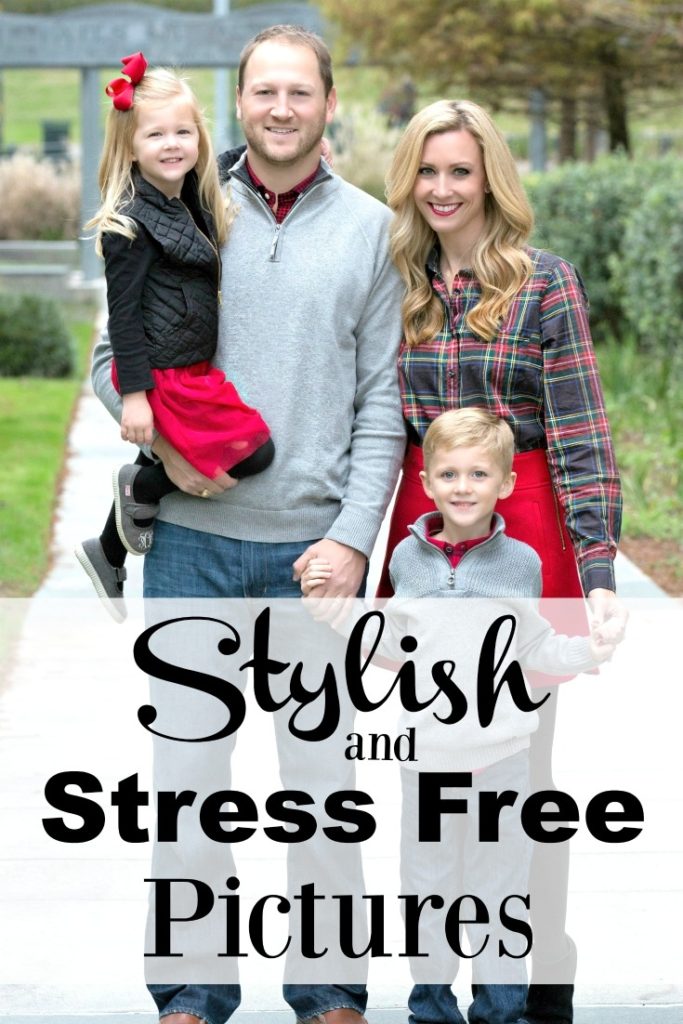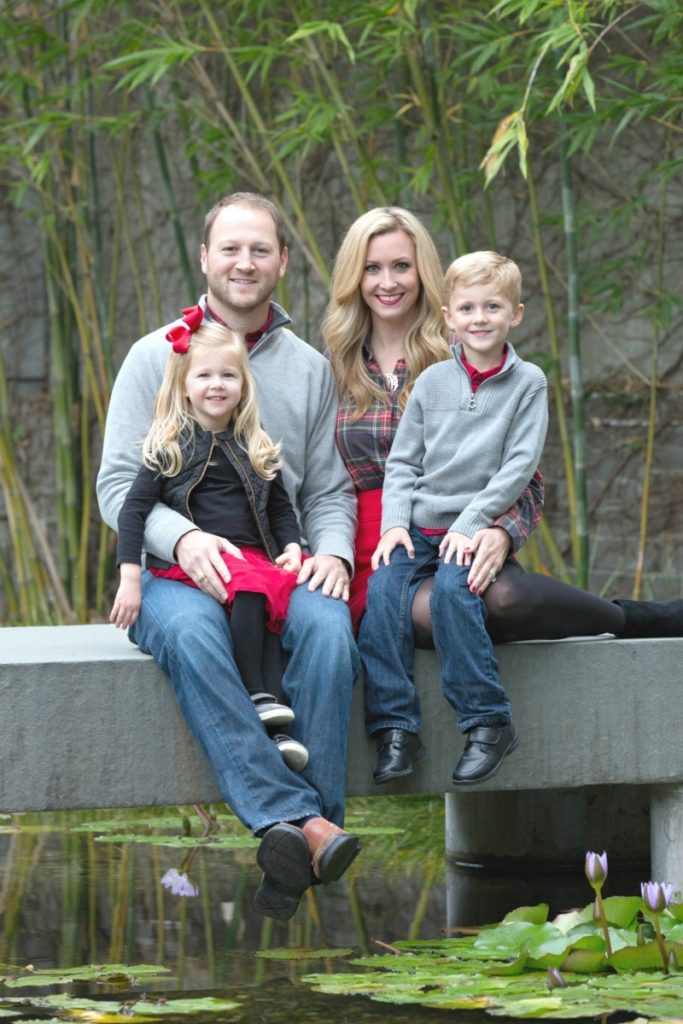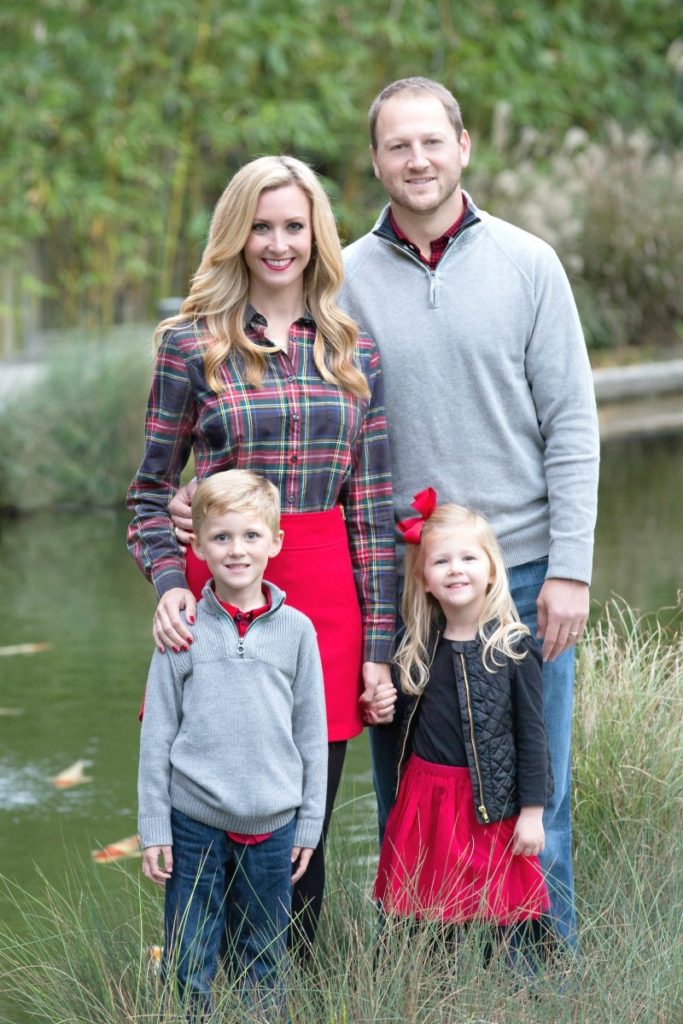 5 Steps For Stylish and Stress Free Family Pictures
Location- Scout out your location in advance.  I personally like to pick someplace that is familiar to our family.  Neighborhood parks, arboretums, fields and shopping centers make great spots.  I also like my locations to be easily accessible.  There is nothing worse than dragging everyone a mile into the woods in dresses and fancy shoes.
Clothing- Shop your closet first.  I like to pick out my outfit first.  I feel like if I am happy with what I am wearing, then the rest will follow.  99.9% of the time the mom or wife is the one who picks the pictures.  If mamma doesn't look good then the whole process was a disaster and waste of time.  My rule of thumb is choose a color scheme.  This year I chose red, black, grey and navy. I also only like to have two patterned items and the rest of the clothing solids.  In our pictures this year, I wore a pattern and Pierce wore a patterned shirt.  Layers are HUGE.  I love the depth layers give to a picture.  It also helps everyone not look too matchy matchy.  Jackets, vests, pullovers, tights and socks always make great layering pieces.  Try to keep accessories to a minimum.  My Pinterest page has a lot of amazing family picture poses and outfit ideas.
Photographer- Look for someone within your budget and your photography style.  Last spring we had the most amazing stress free family pictures taken by the talented Allison  at Lentille Photography.  Check out our session

here

. She and I had the same vision and style so I knew our pictures would be amazing. She is so revolutionary in the photography industry.  You basically roll out of bed looking like a hag and her magical team transforms you into a gorgeous princess.  It's worth a million dollards!  This year, I had my handy dandy brother in law take our pictures.  He has a great camera and dabbles in photography.  I took three of my friends' Christmas card pictures for them.  Using friends and family is usually free or very cheap especially if you just need a Christmas card photo.  If you do use a professional, book early.  Some photographers fill up fast and you may need to book 3-4 months in advance.
Relax- As much as you want these pictures to turn out and be amazing, take a deep breath, have a glass of wine or a warm coffee and chill.  During the week we play a game to see who has the best smile so the kids are ready to go and it becomes a fun time. Start getting ready early, make sure you bring a bottle of water, maybe a snack.  Little lollipops always make a great reward for good behavior at the end!  I always tell myself "I love my family I love my family I love my family"  Sometimes they are hard to deal with on picture day but the more prepared you are the better!
Outfit Details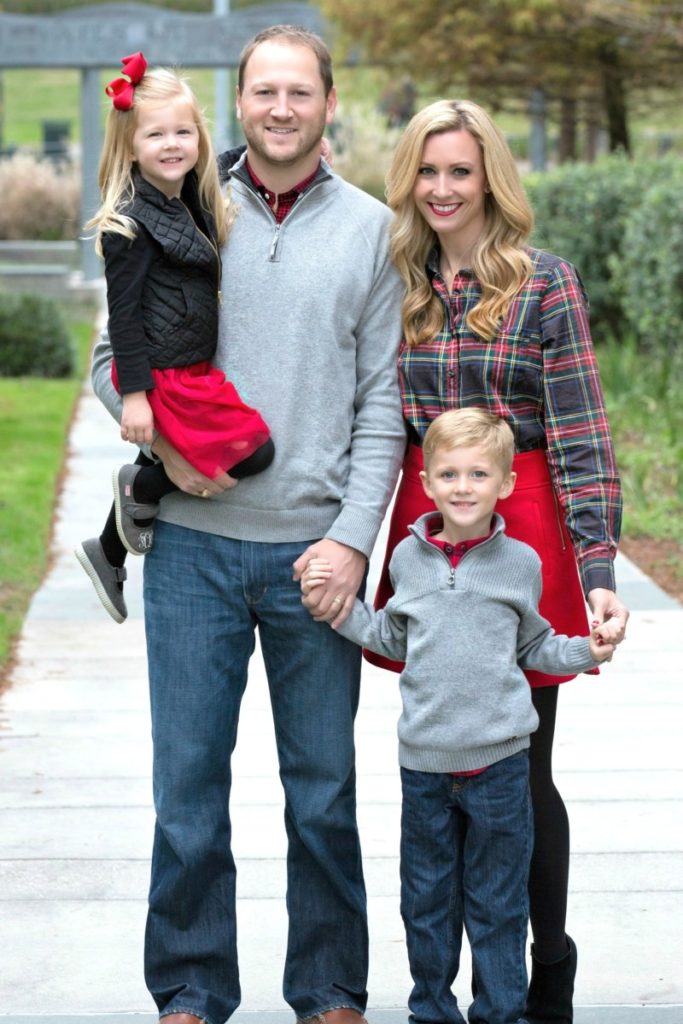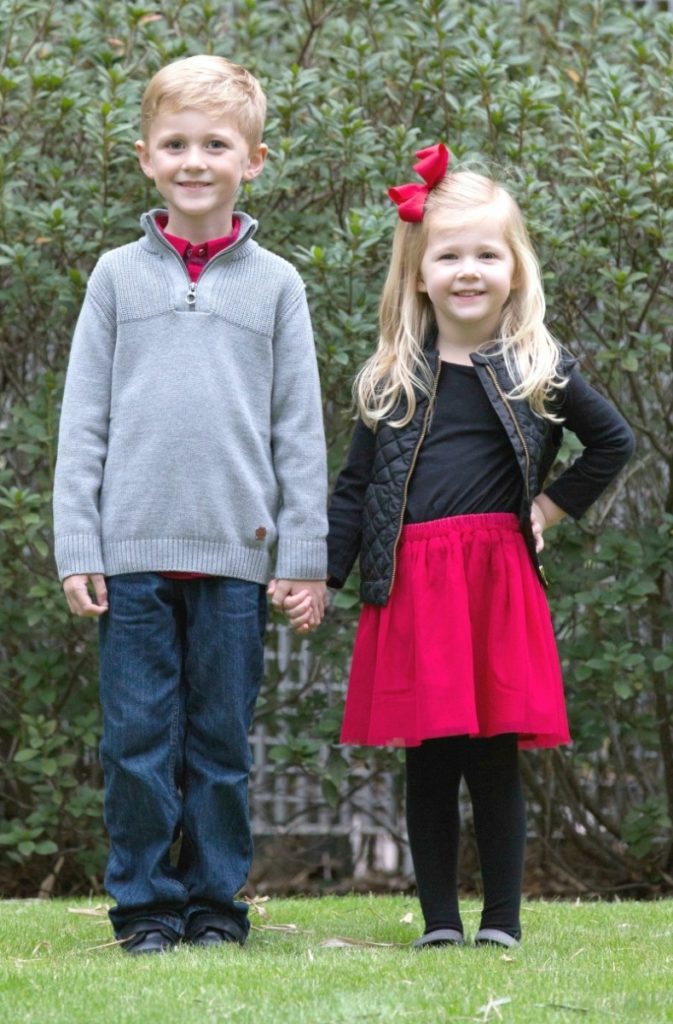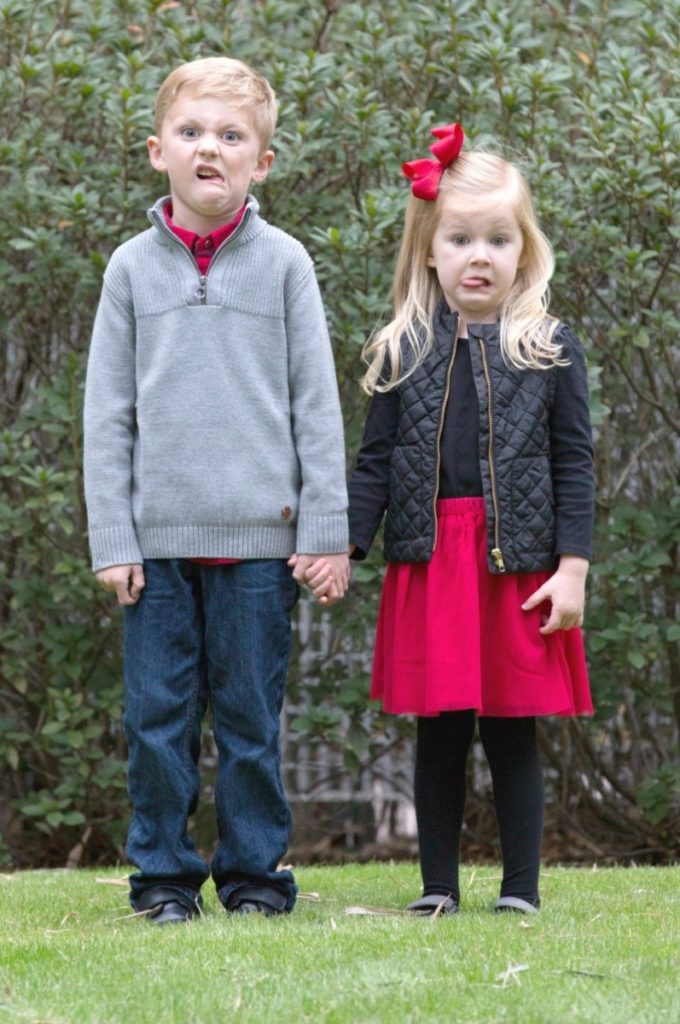 Letting them do a face of choice.  Clearly they get their good looks and seriousness from moi!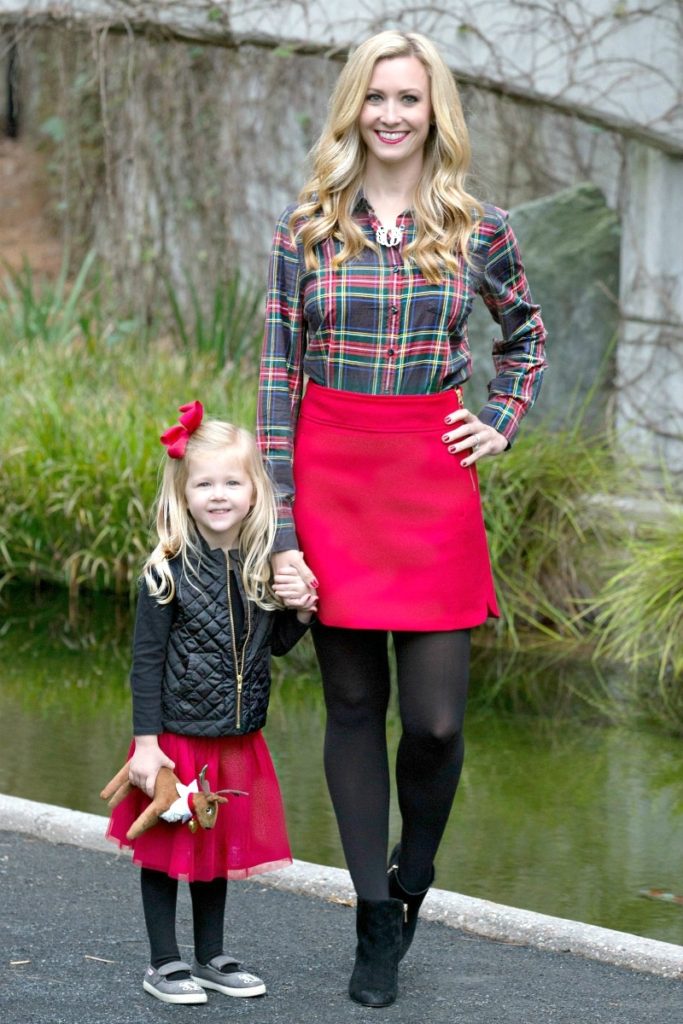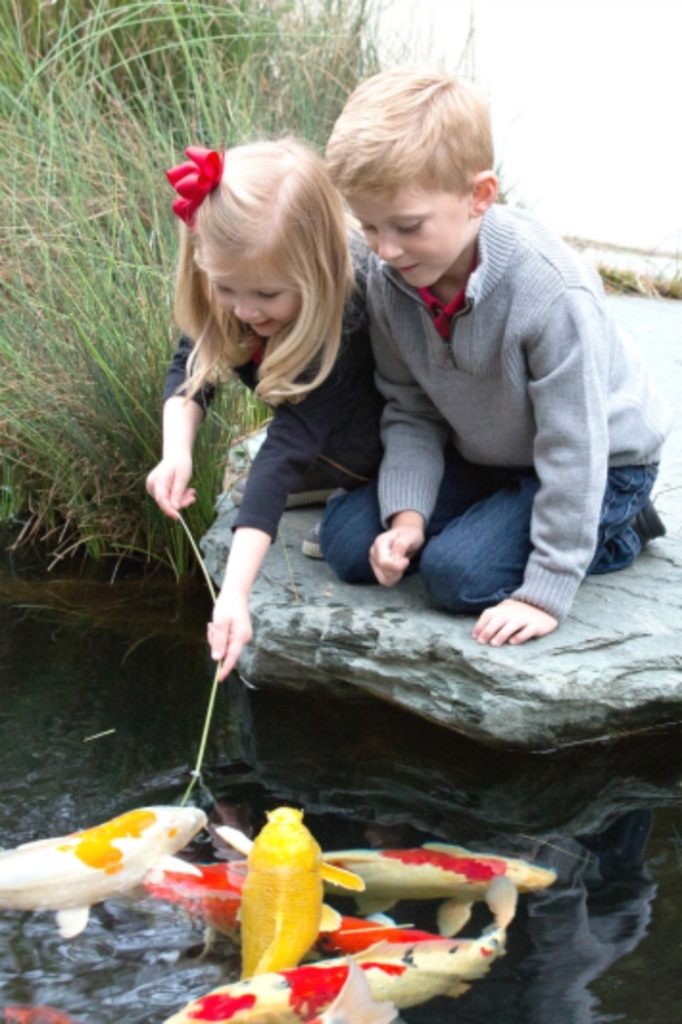 My Outfit
Plaid Top– A favorite this season! / Skirt – sold out, very similar one from J. Crew Factory Here / Tights / Wedge Booties / Monogram Necklace