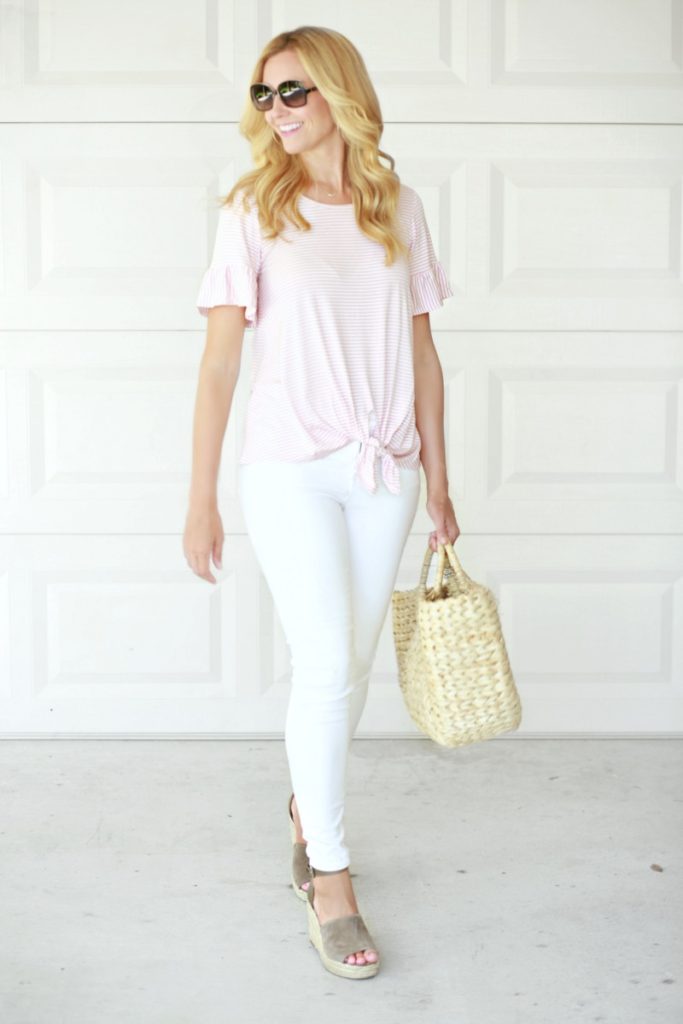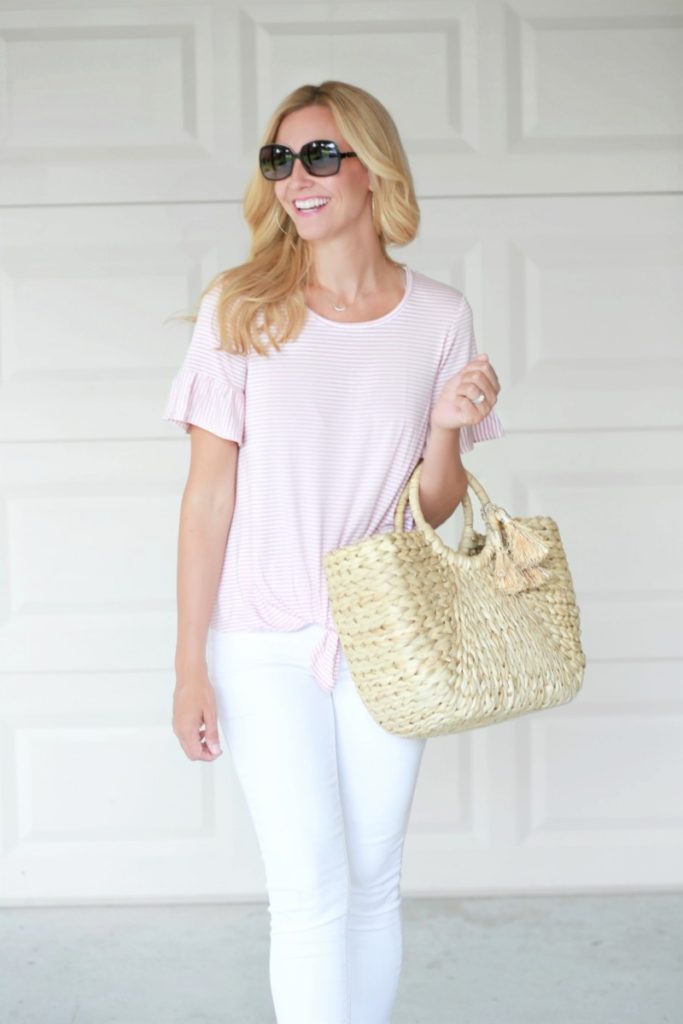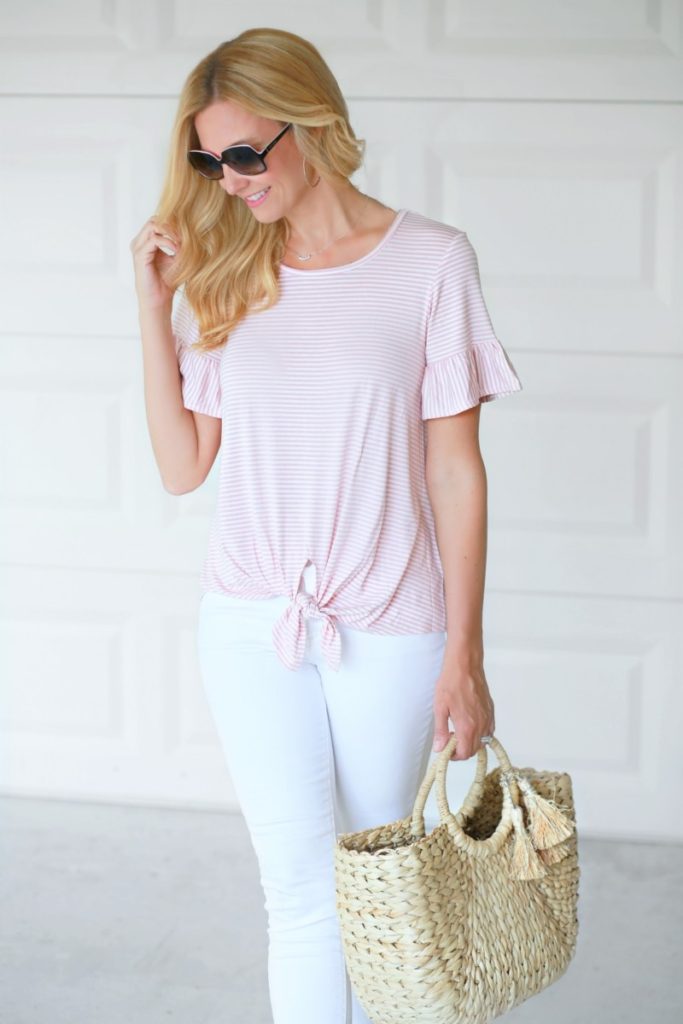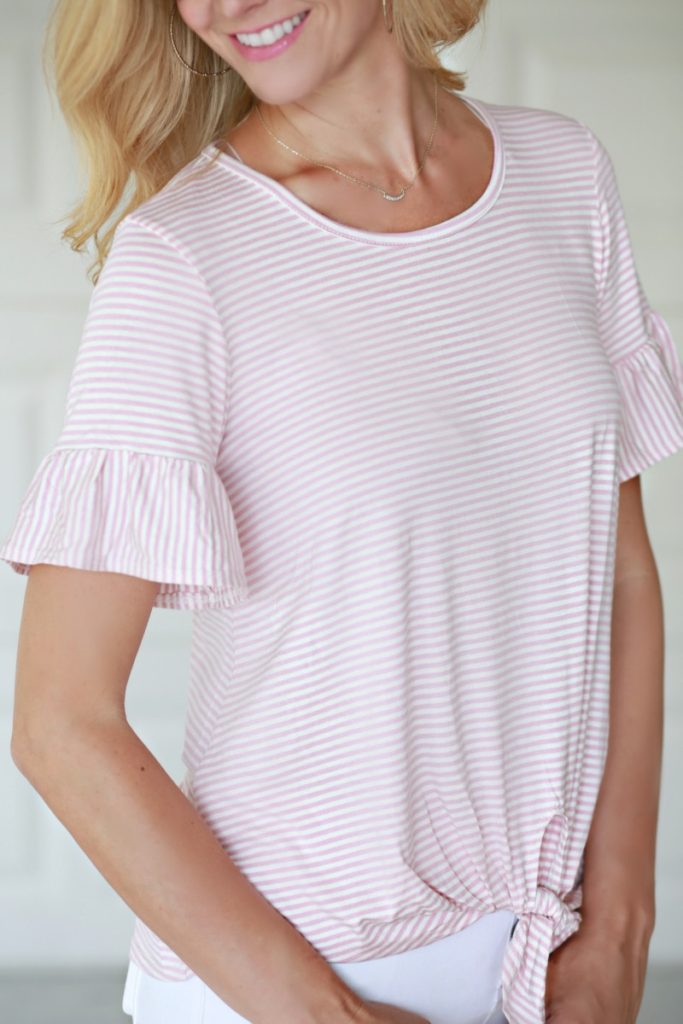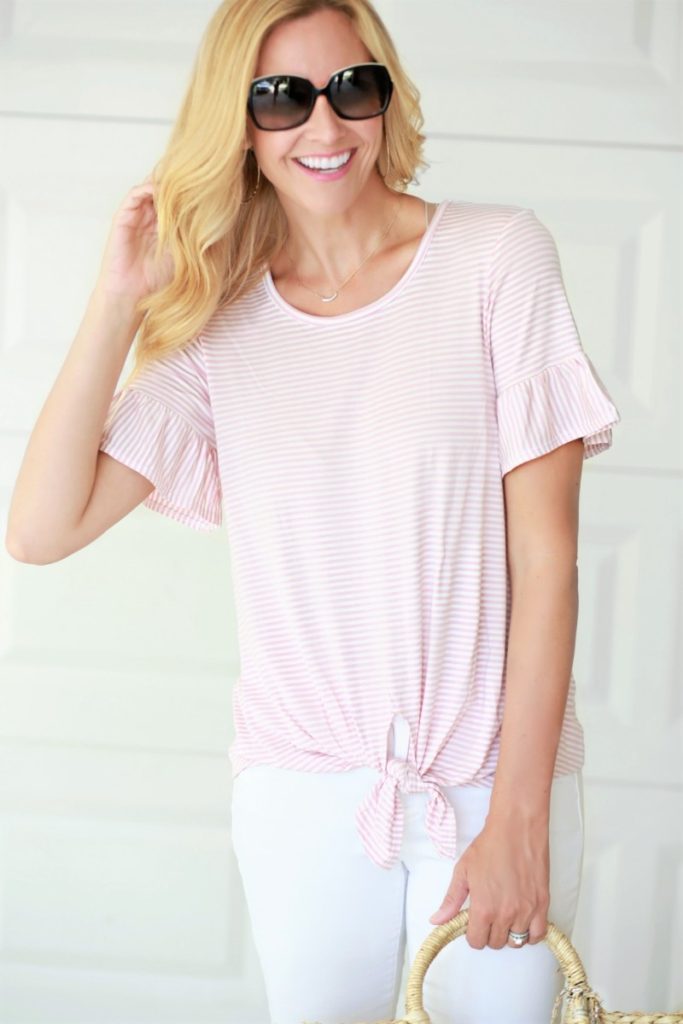 Top– wearing SM  //  Jeans here & here  //  Sandals – Under $60 //  Woven Tote
Lipstick – Hot Gossip
How adorable is this not so basic pink ruffle sleeve top with the tie front detailing?  It's like a t-shirt on steroids!  The material is also amazingly soft.  This pink ruffle sleeve top is perfect for summer because it is so versatile.  Change up your look and pair it with white or blue denim shorts, chino shorts, white jeans, grey jeans or a denim skirt.  You know you need a ruffle sleeve top when you can rattle off six different ways to wear it.  If pink stripes aren't your thing then you're in luck because this top is available in about five different color options.
These sandals come with me everywhere.  They go with just about every outfit and the wedge makes them very comfortable.  Even better, free shipping and free returns!
Next, I have to talk about this woven tote.  We are taking or have taken quite a few beach vacations this summer and I always bring this tote.  When I pack it I stuff it with my makeup bag, underwear, shorts, etc so it doesn't get crushed.  It fits easily in my suit case for beach trips and doubles as a tote when dinner rolls around.  I have owned this for three years and it has survived countless plane flights, beach trips and dinner dates!
Shop The Post
Do you have early access to the Nordstrom Anniversary Sale starting next week?  If not find out how to get early access here.
XO- Sara