This guide is all about the perfect personalized gift ideas. After living in the south longer than having lived up north I officially consider myself a southerner. If there is one thing we love in the south, it's a monogram! After my friend bought her husband a watch from WatchShopping, I decided I needed to improve my gifting game!!
I enjoy personalized gifts so much, if I could I would have a custom photo blanket! So when it comes to personalized gift ideas, my number one stop is always Jon Hart. They are a small business based out of Texas and make the most amazing luggage, travel goods and accessories. I have been adding to my Jon Hart collection since high school. All of my pieces have with stood the test of time and still look brand new!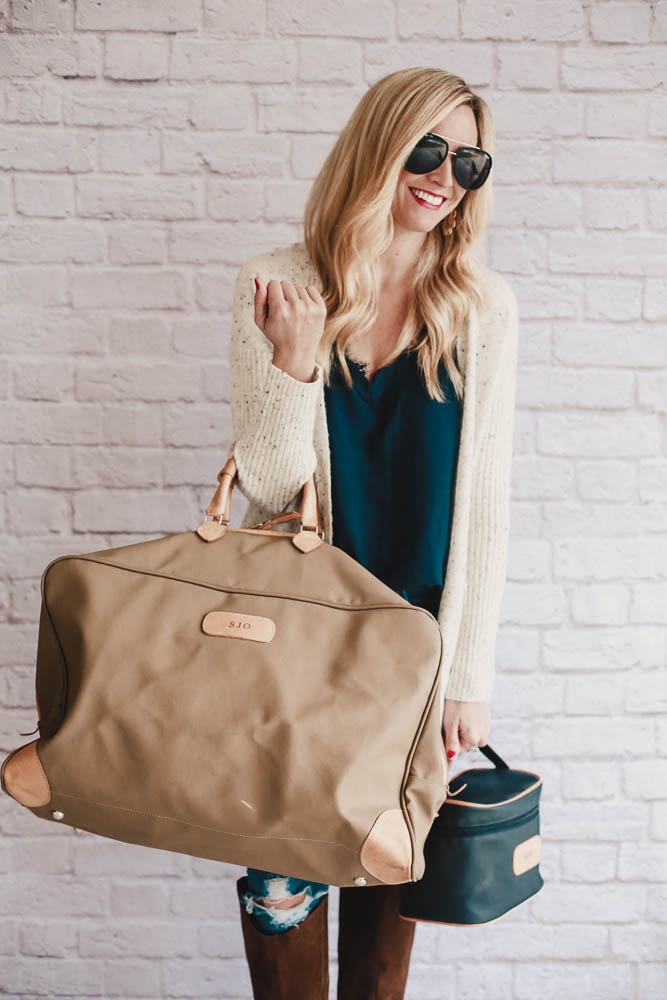 My Look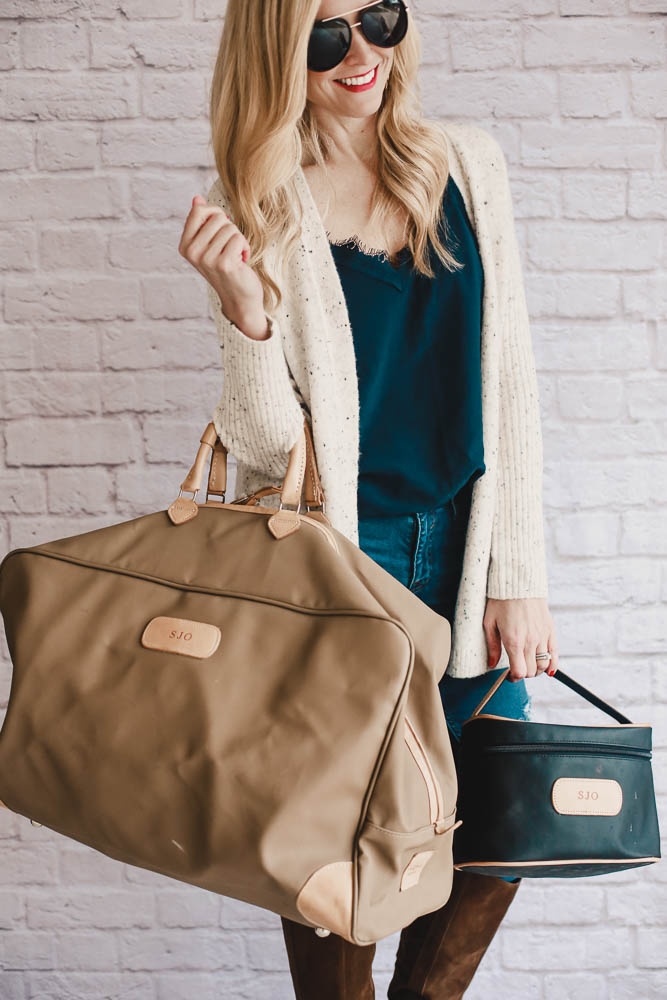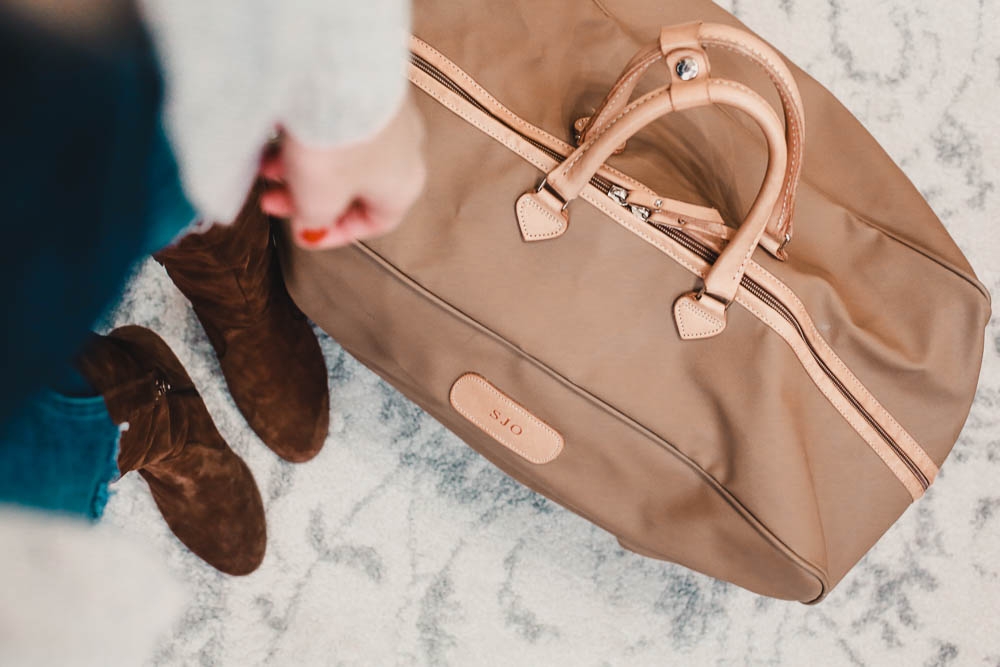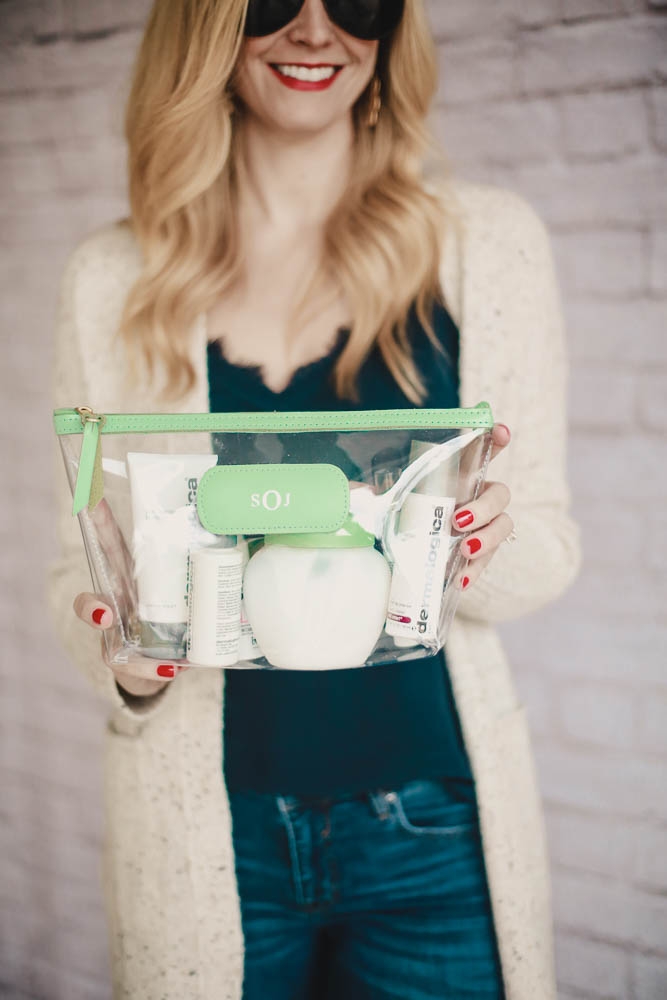 Above is the Clear Grande. It is my favorite for throwing in my purse. I also love to take it to the beach or throw it in my travel tote at the airport.
Below are all of my favorites. Poor Walker saw all of my luggage and thought we were leaving on a trip so he wouldn't budge! I can't live without my duffel bag, carry on suitcase or makeup case. If you noticed, I have two! I keep all of my makeup in one and my shampoo, hairspray, lotions etc in another. My newest favorite is the padded laptop case. Every time I take it out at Starbucks everyone stops to ask where it is from.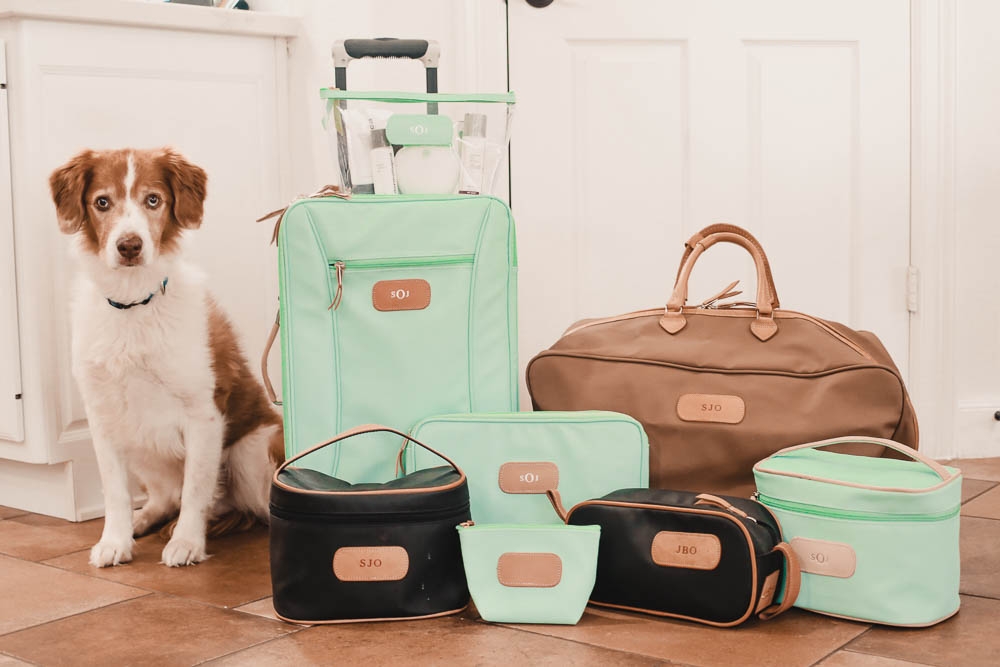 More Personalized Gift Ideas
As a blogger I get a lot of mail from pr companies but this present stopped me in my tracks because it was so meaningful, beautiful and thoughtful. Framebridge is a frame site where you can take a picture off social media or any other regular picture and have it framed starting at $40. This would be the perfect gift for a friend, teacher, parent, in laws etc. Especially if they have family pictures on social media!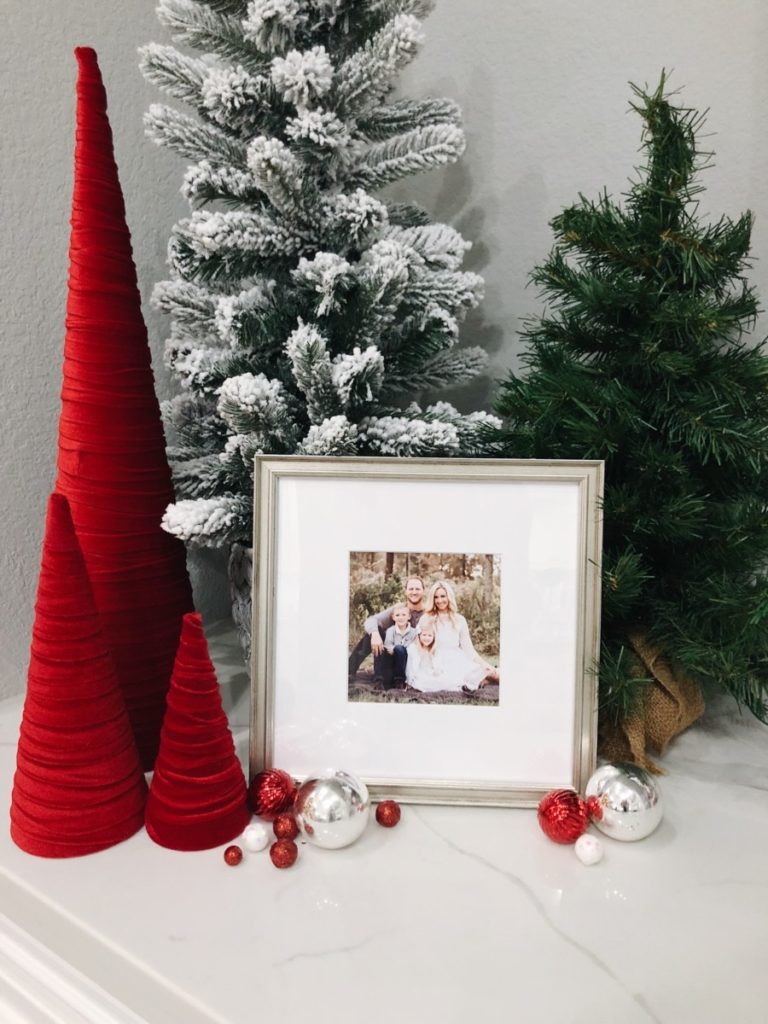 Monogram Stemless Wine Glasses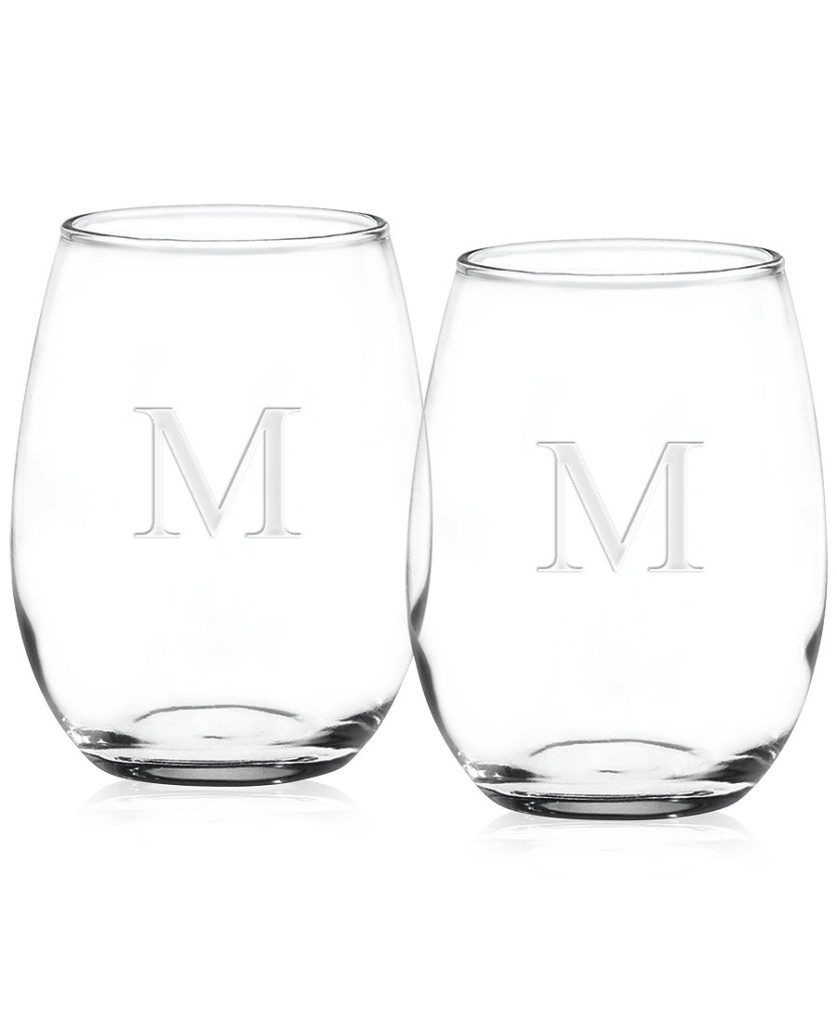 Leather Money Clip Wallet with Monogram– This is the perfect all in one sleek money clip/wallet combo.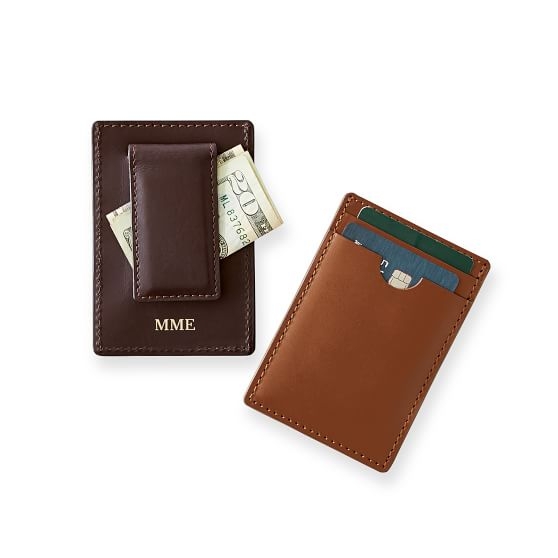 Go Anywhere Chair- These chairs have been in our lives for almost 7 years now and are the saving grace to the rest of our furniture. They wash up amazingly well and I highly recommend these! We have the regular size and my 6 year old still sits in it every morning while watching cartoons.
Personalized Towel- I know everyone is in Christmas mode but beach towels are one of my favorite personalized gifts. They are rarely stole at the pool and almost always returned to the riteful owner when left at someones house after a day of swimming!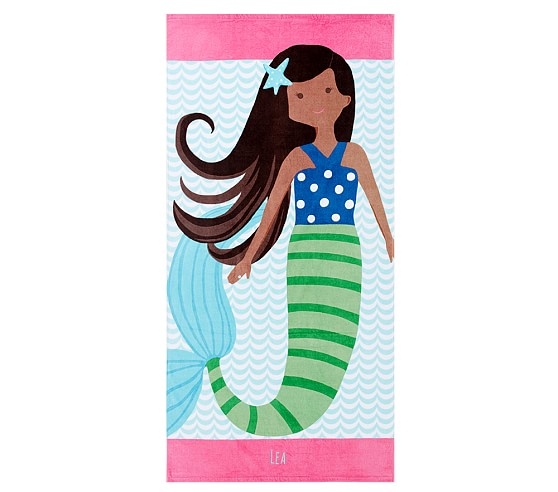 Quick Drying Towels- Living in the south with the heat and humidity, I learned very quickly that our towels always stay damp. Then the mildew smell sets in. These quick drying towels have been my saving grace. They dry quickly and stay fluffy. We have a few with our monogram on them and a few plain ones.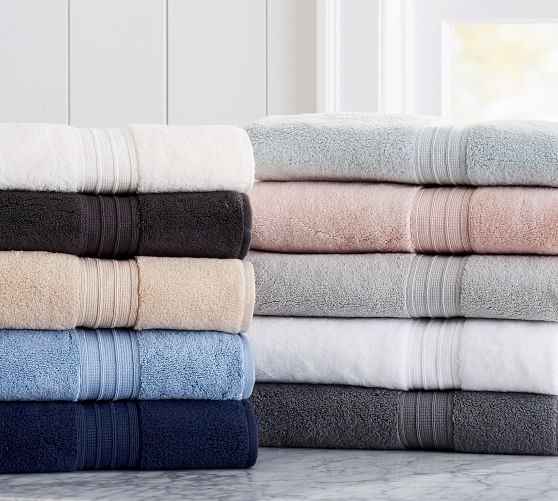 Monogrammed Pullover– This is adorable quilted pullover comes in multiple color options and will ship in 4-8 days!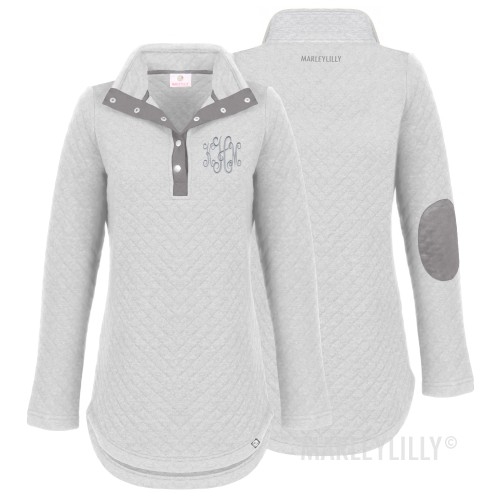 Monogrammed Rain Jacket – The rain this year has been out of control and this is actually numero uno on my birthday list! Momma is tired of shlepping to the grocery store soaking wet when all of these random rain storms hit!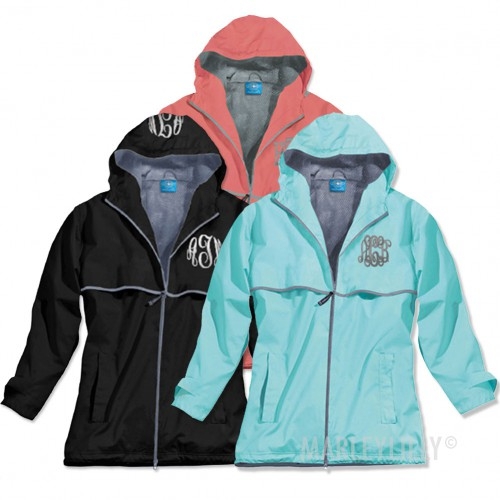 XO- Sara
What about you? What are your favorite personalized gift ideas? Let me know in the comments below!
A special thank you to Jon Hart for sponsoring this post!