Who else is ready to slide their feet into some fun spring shoes?  I went last week and got a pedi with my favorite white nail polish and decided I needed to up my spring shoe game.  For the most part, spring shoes translate over to summer shoes and even early fall shoes.  Read to the end to see why I devoted a whole section to flip flops!  Yeah, I said the double F word in a shoe post and I'm not taking it back!  They are after all my most worn spring and summer shoes.
If you want to see all of my Instagram looks but don't want to deal with the hassel of emails or maybe you don't have Instagram?  You can download the app HERE and then follow me on the LiketoKnow.it app to instantly shop all of my looks.  Easy as pie!
5 Must Have Spring Shoes
1.Strappy Sandal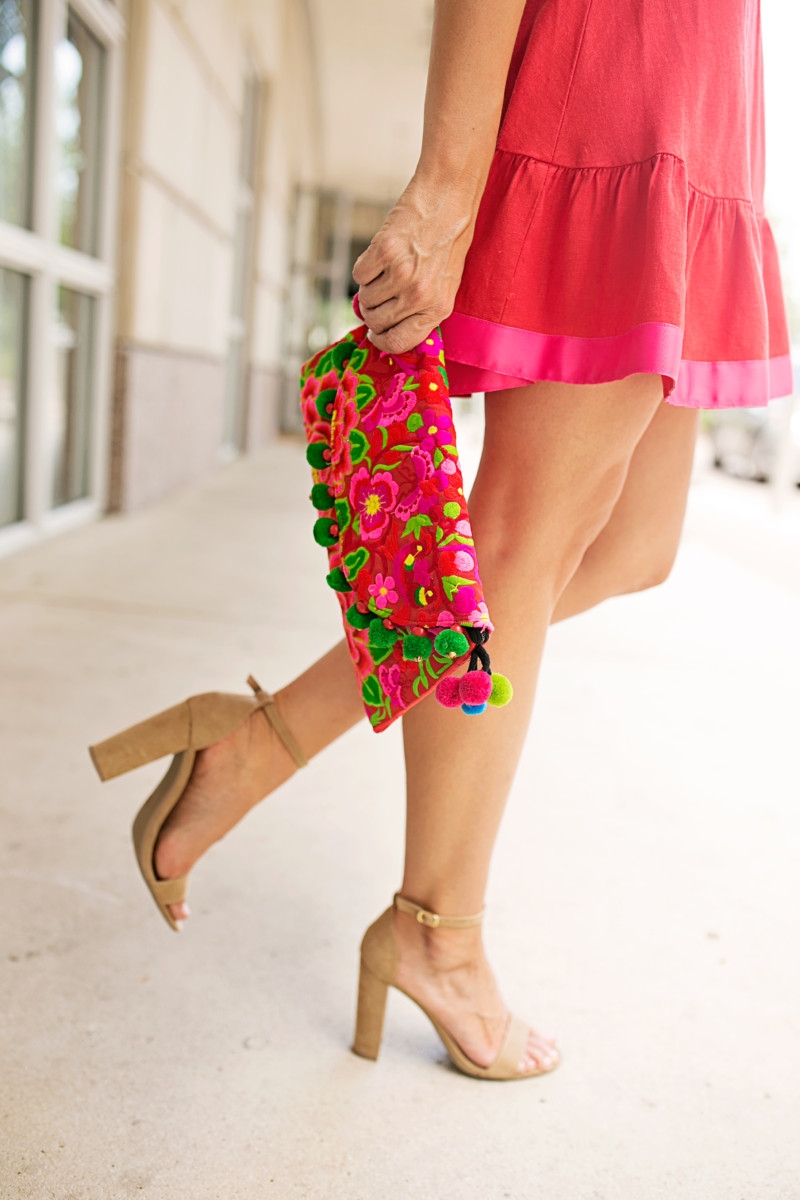 2. Espadrille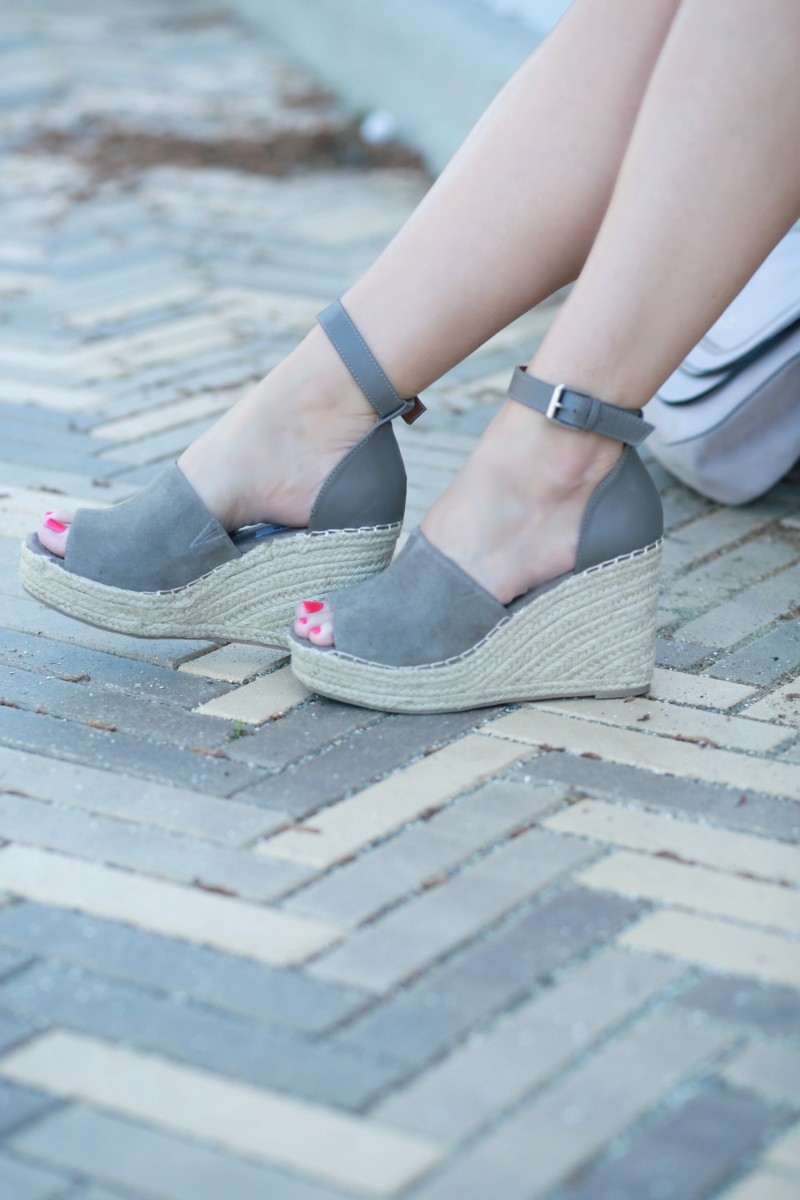 3. Slides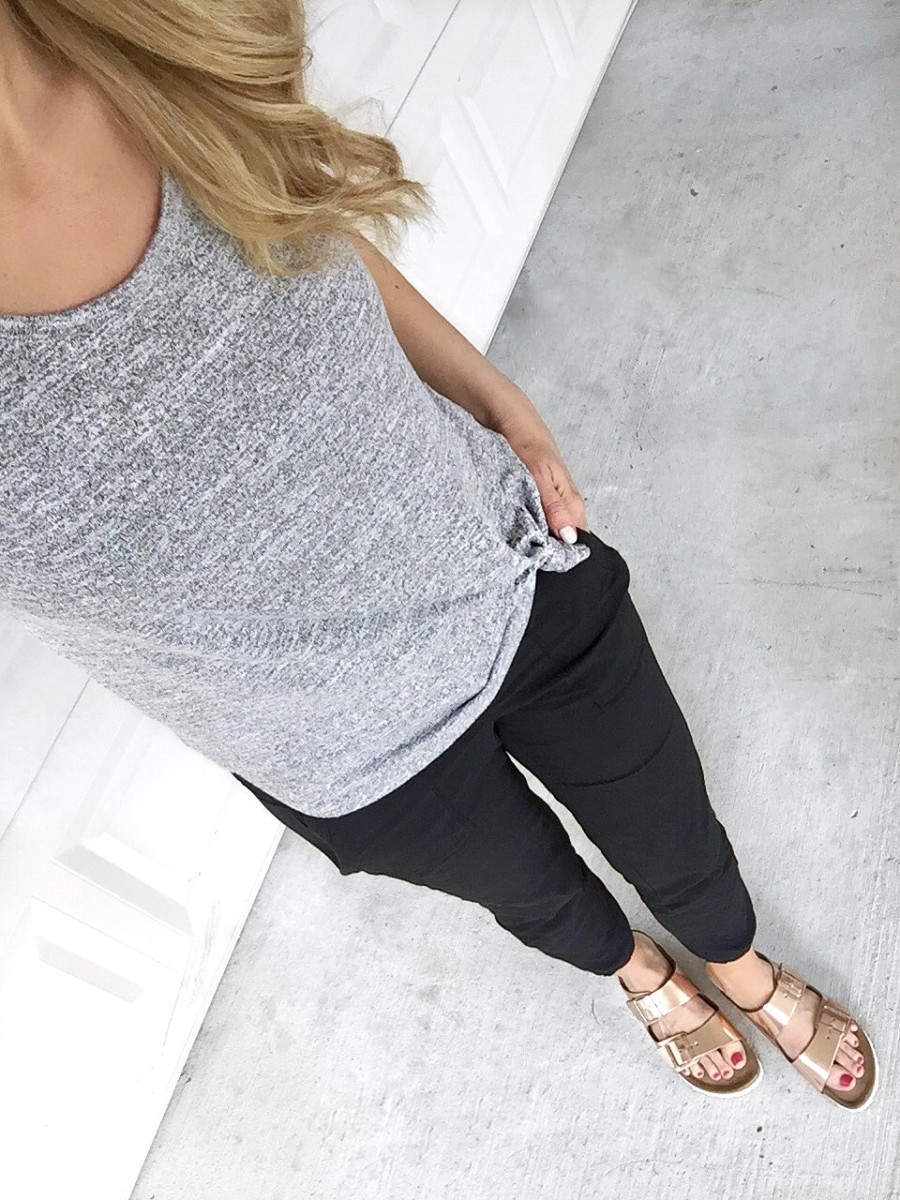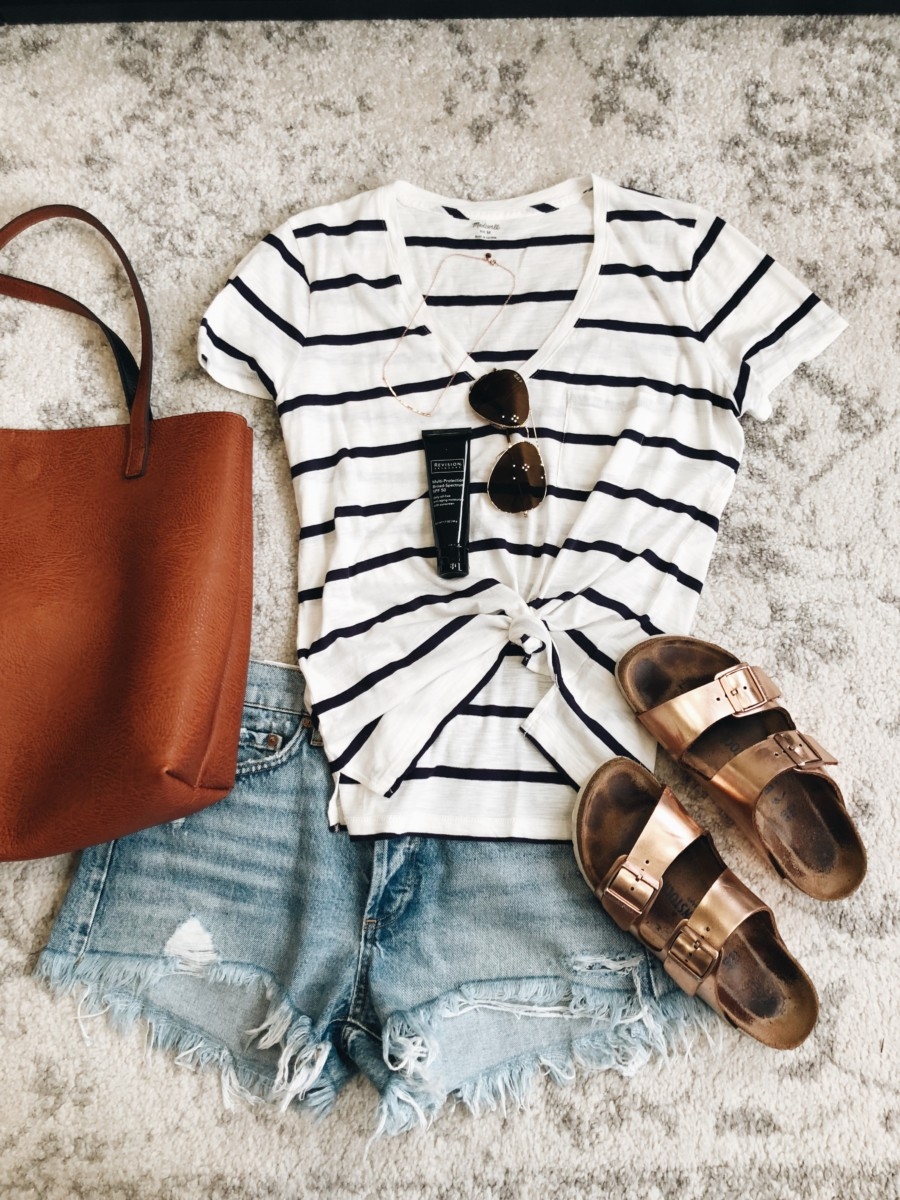 . . . . . . . . . . . . . . . .
Striped Tee & White Tee– Size Medium  /  Denim Cut Offs– True To Size  /  Sunglasses  / Reversible Tote  /
Bracelets here & here  /  Necklace  /   Moisturizer + Sunscreen
4. Sneakers
Athleisure Top  /  Leggings  /  Sports Bra  / Sunglasses  /  Stroller
5. Flip Flops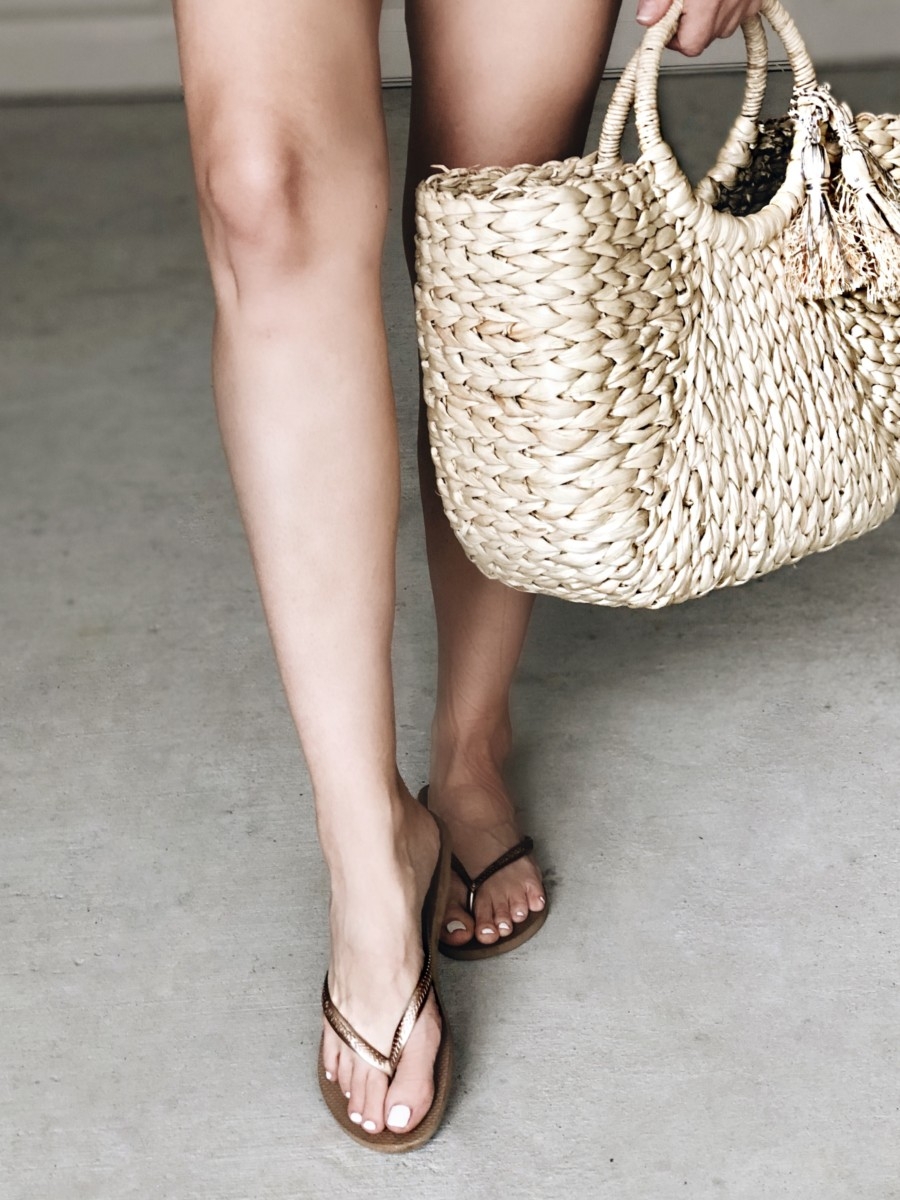 Yes! A whole category for flip flops!  Down in the south we wear these babies more than we care to admit.  I have wood and tile in my house and my old lady body can't take walking on those hard floors all day every day, so I wear flip flops.
I dream of the day I can look amazing at the beach.  Truth is, I'm sweating, coverd in greasey sunscreen, dragging coolers across hot sand, while blowing up floats, attmepting to get the least amount of sand in my drink.  I am not going to wear a fancy sandal or wedge to the beach or pool.  I'm going to wear a flip flop!
How did I come to buy what I call "fancy flip flops" you ask?  Long story short, I walked into Nordy and my dang flip flop broke.  I didn't want to buy a $100 pair of shoes to run my errands and I had limited time (darn you 2pm preschool pick up).  So I grabbed these flip flops, bought them and went on my merry way.  I was in fact annoyed at spending over $10 on flip flops but such is life.  Little did I know these babies would survive a week of hiking in Hawaii, trips to the lake, a thousand trips to the beach and walking around my house all day everyday.  If that doesn't make the case for fancy flip flops…then I don't know what will!
Straw Tote– Perfect for traveling.  Makes the best beach to dinner tote.
If you could pick one pair of shoes to wear this spring witch ones would they be?  Tell me in the comments!
Talk to you soon!
Sara