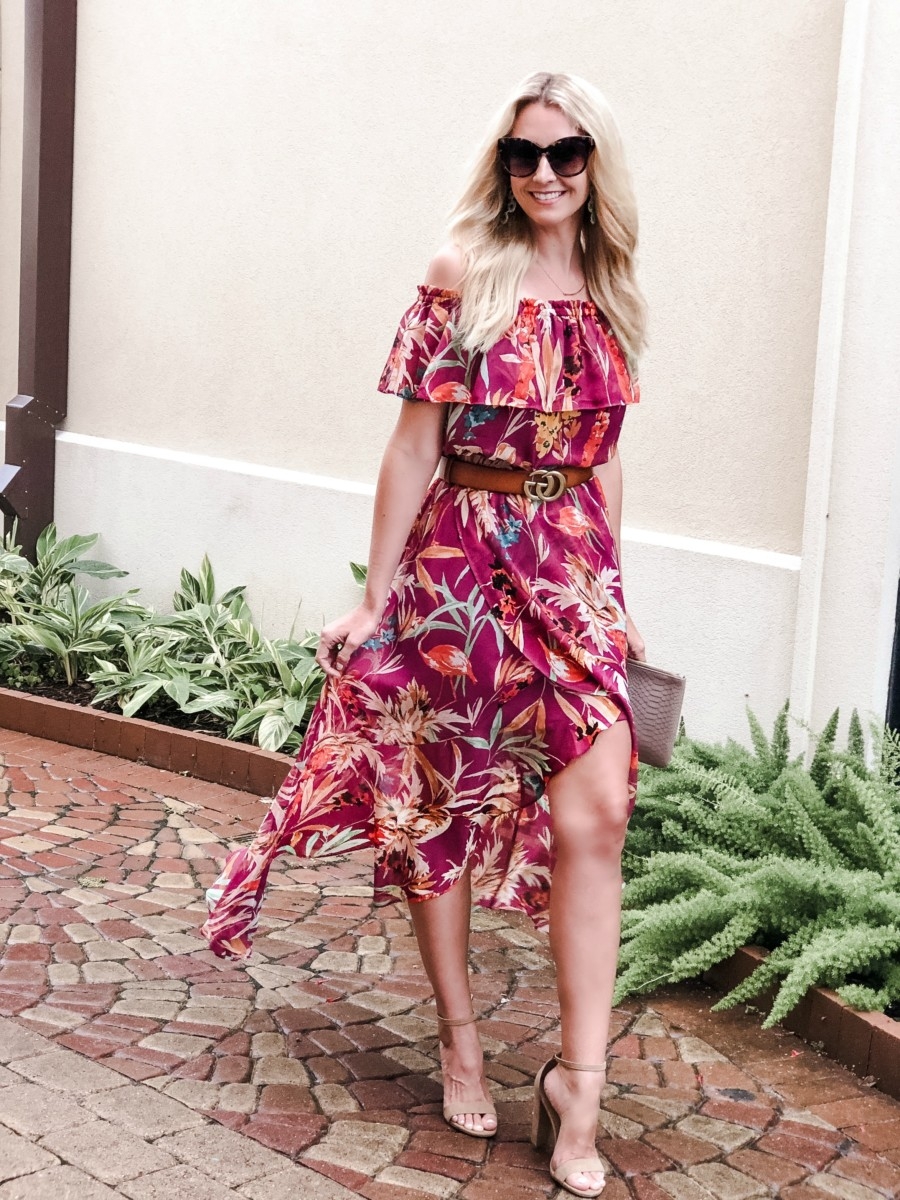 MAXI DRESS– True To Size, Wearing Small  |  SANDALS  |  BELT REAL HERE & HERE, DUPE HERE  |  EARRINGS  |
SUNGLASSES  |  NECKLACE   |  STRAPLESS BRA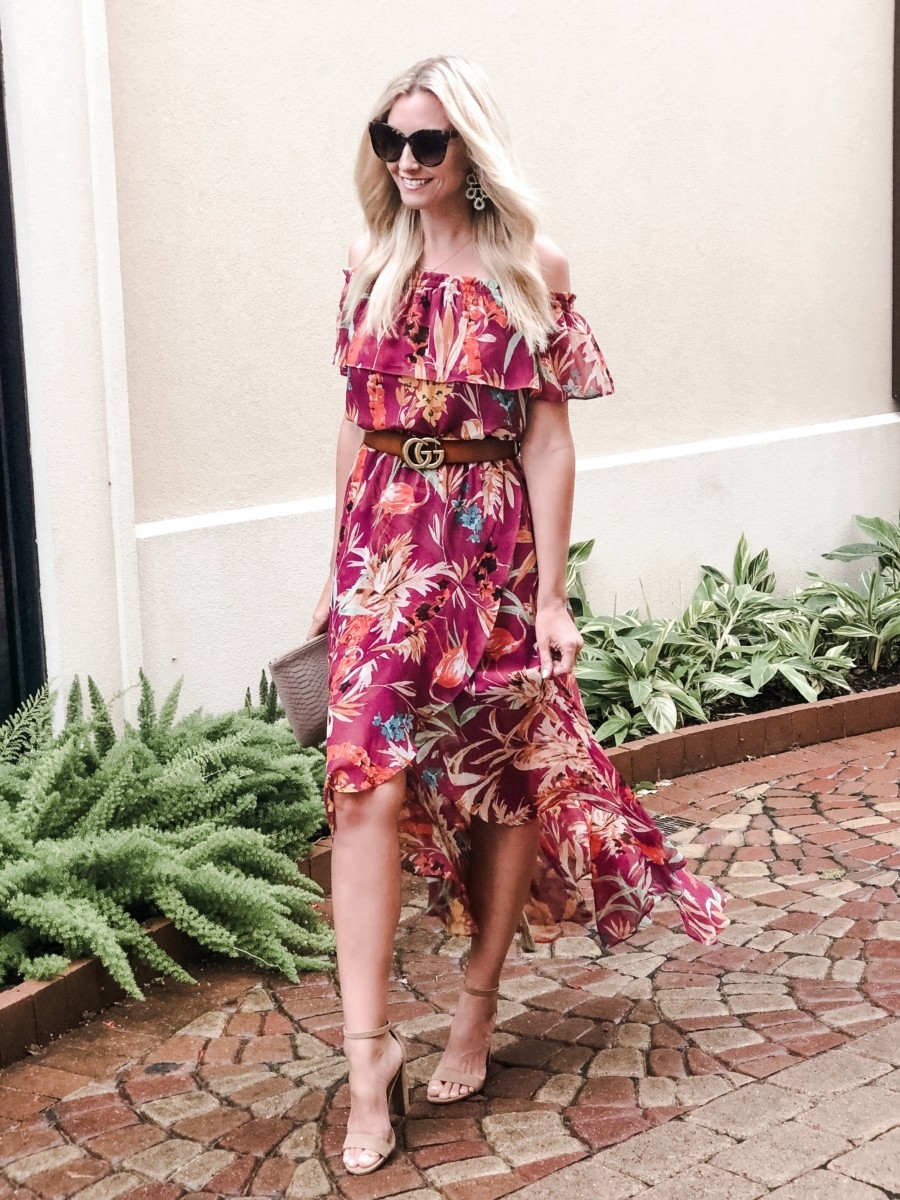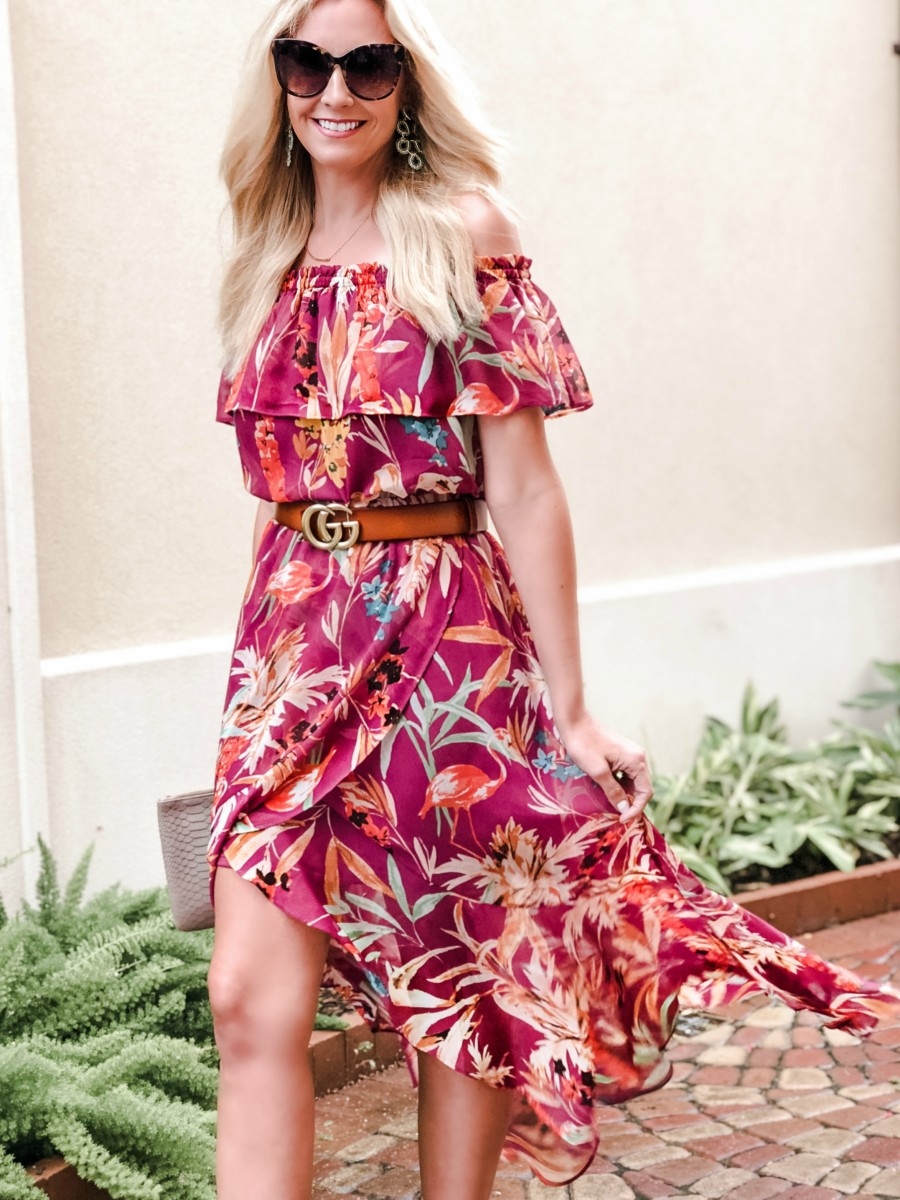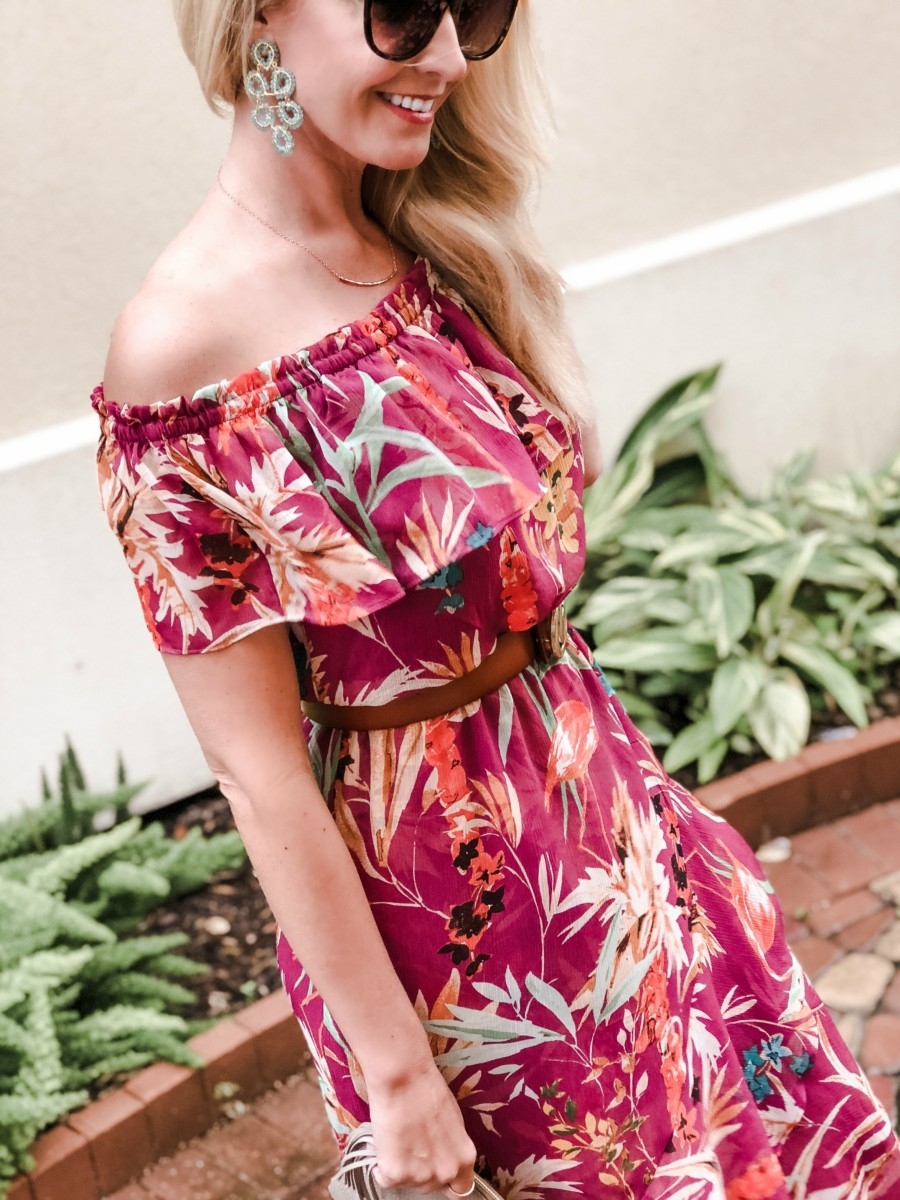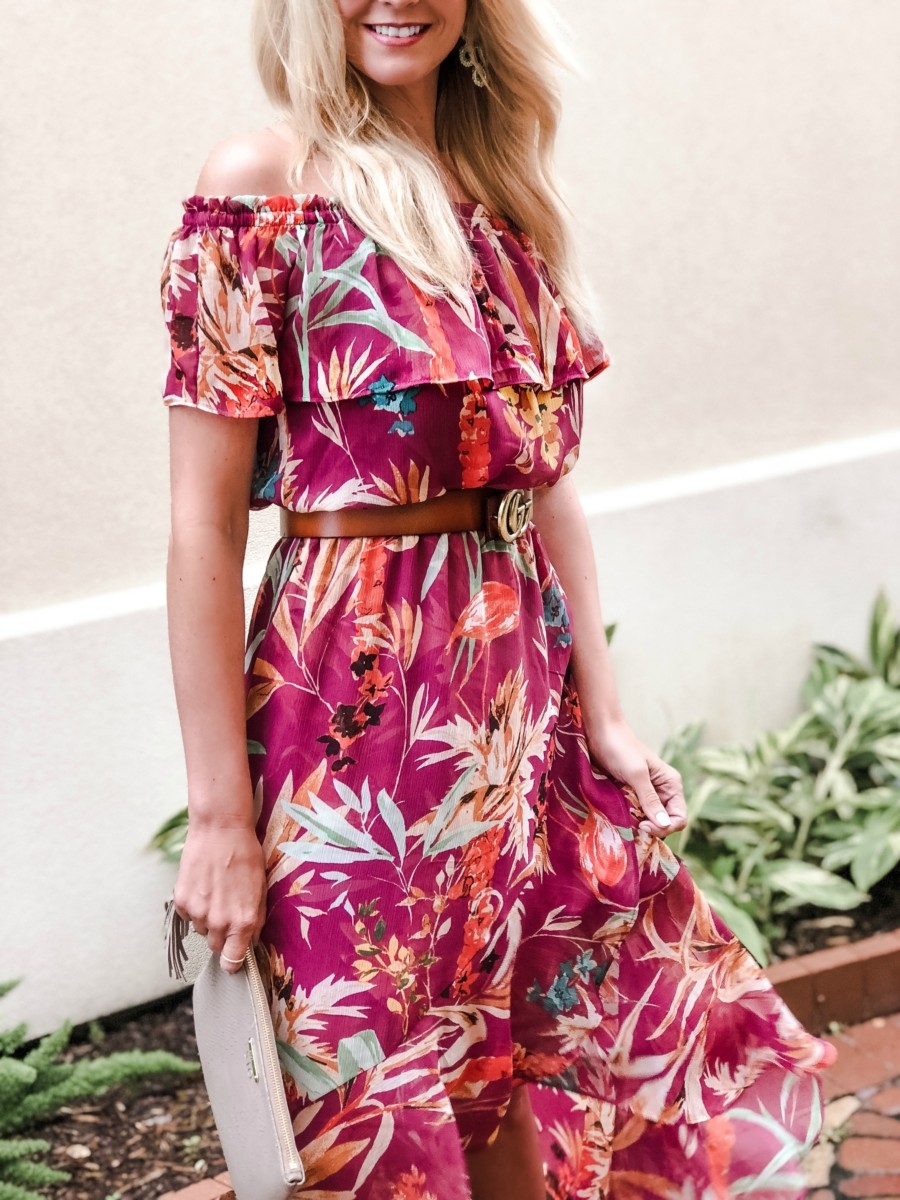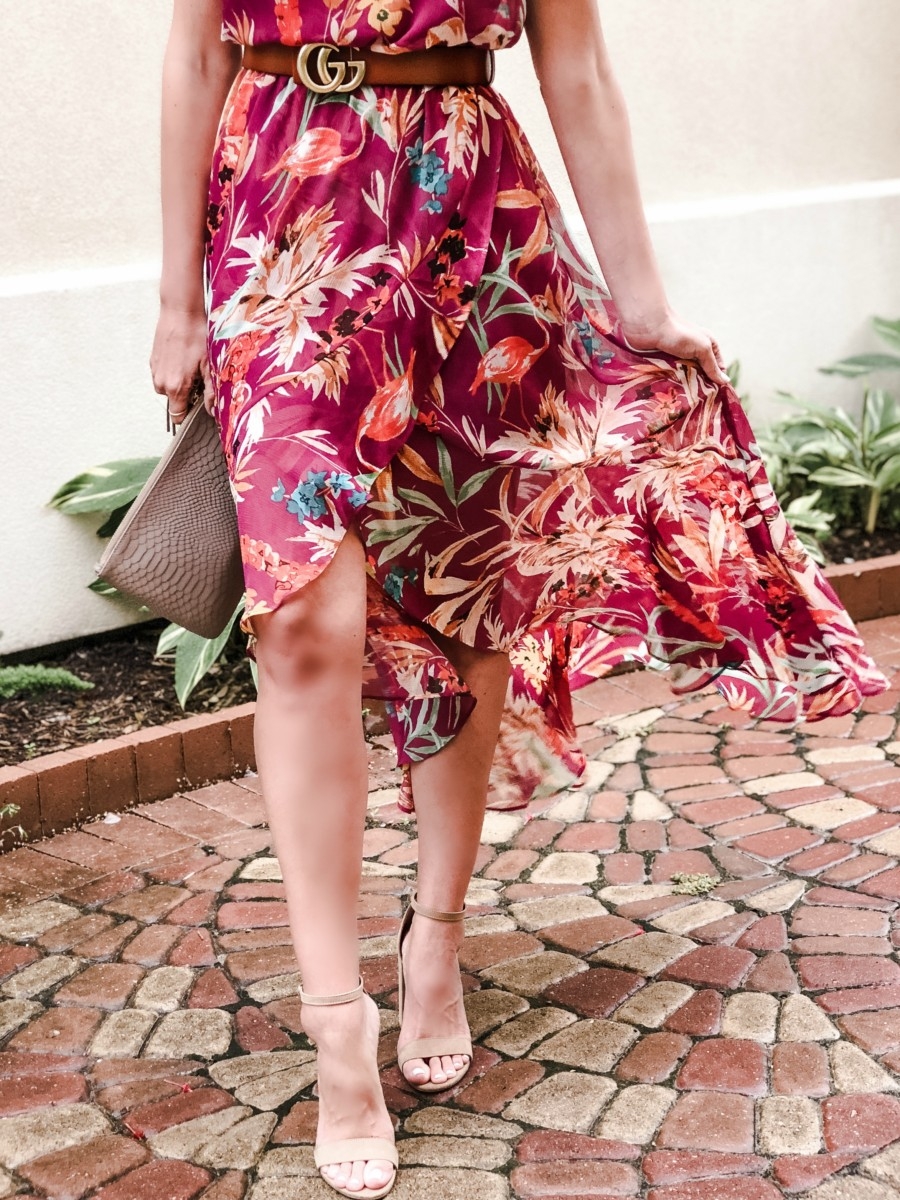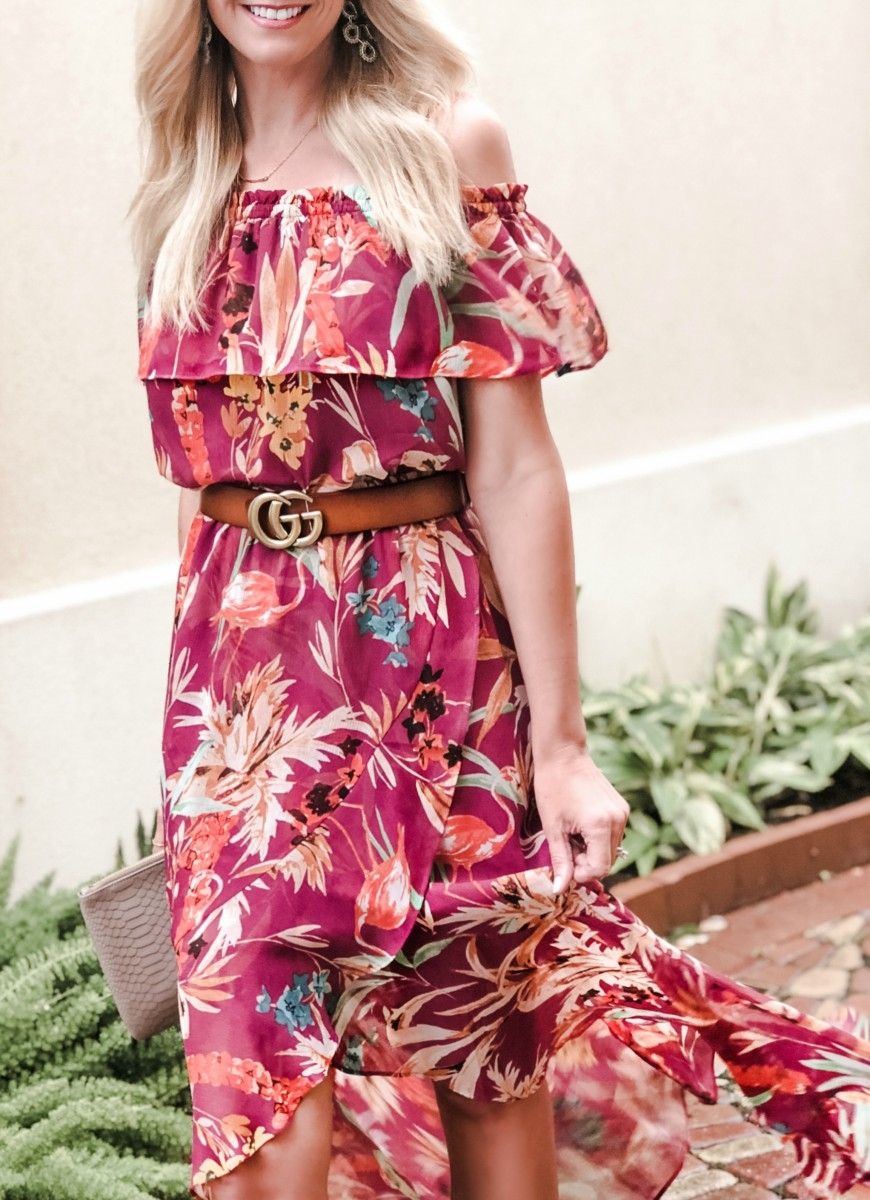 Shop My Summer Maxi Dresses Look
Not only am I excited to share 15 summer maxi dresses with you that I really love, but I am branching out and sharing some pieces from other retailers that I don't often feature.  I'm not sure about you the consumer/reader but for me, I am just in a funk and tired of seeing the same five shirts on every blogger.  We are headed on vacation at the end of summer with some other couples and I have found a lot of really fun pieces from:  Express, Revolve, Amazon, Old Navy and Dillards.
In April I found this adorable gingham dress from Express.  I popped back in last week hoping they would have some pieces for our trip and I found this tropical maxi dress.  I loved how flowy it was and the high low hem allows for some air flow!  The waist is elastic but I wanted to add a belt to give the waist more definition.  Use code 4295 for $25 off your $100 order. Terms found here.
Accessories
Ya'll know Gigi bags are my favorite.  Their clutches are the perfect size.  Travel Tip:  Fill up your Gigi clutch and put it in your carry on tote to maximize space in your suitcase!  Gigi has up to 40% off so many great styles and colors.  Use code VIPSHIP for free shipping+a free gift.  One time they gave me a small wallet that I use in my clutch to hold my ID, debit card, business cards, etc.  Another time I got a small cosmetics zip pouch!
These earrings from Lisi Lerch matched my dress and a few other tops I had.  The beading is beautiful!  If you can't handle heavy earrings they offer most of their earrings in a clip on version!  I also love these gold disc earrings for all year long and I have been wearing these white tassel earrings all summer.
Shop More Summer Maxi Dresses