Shop My Look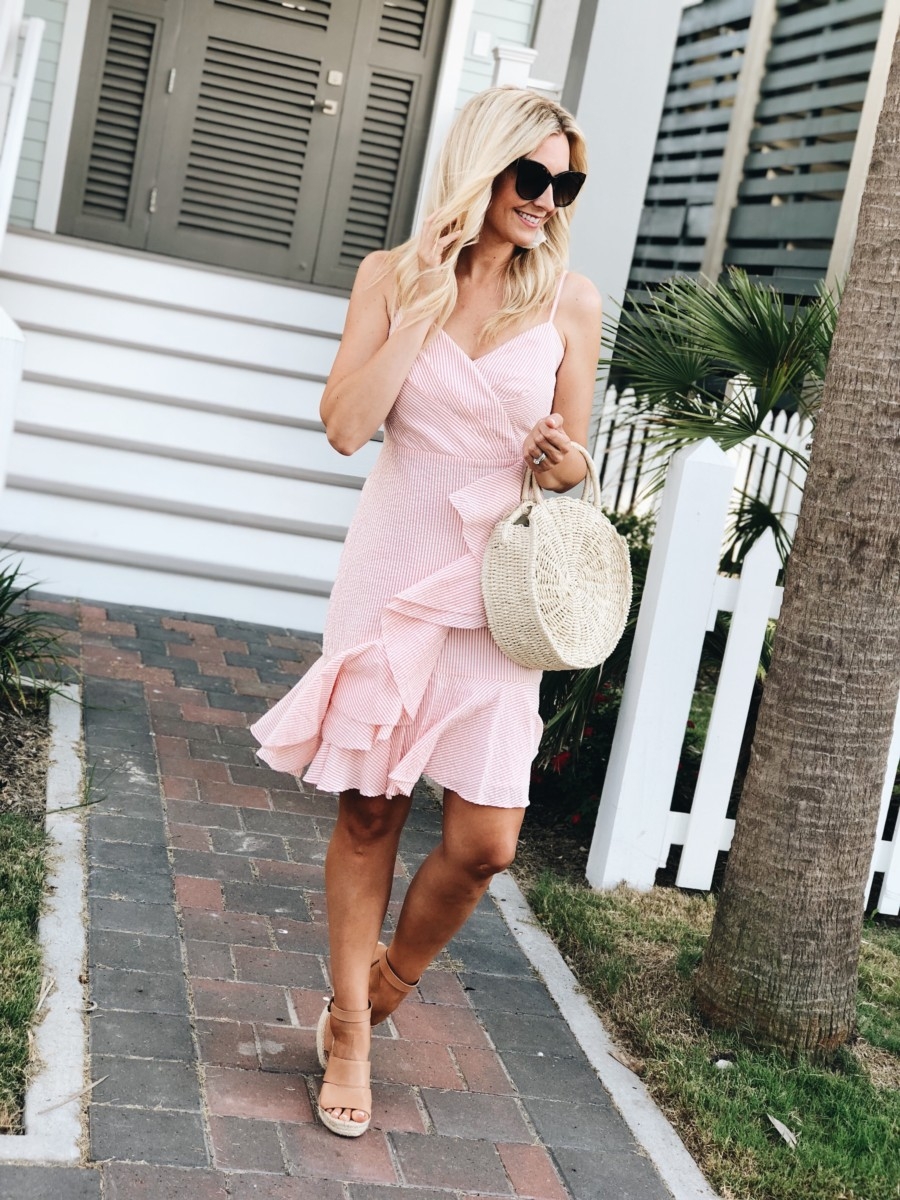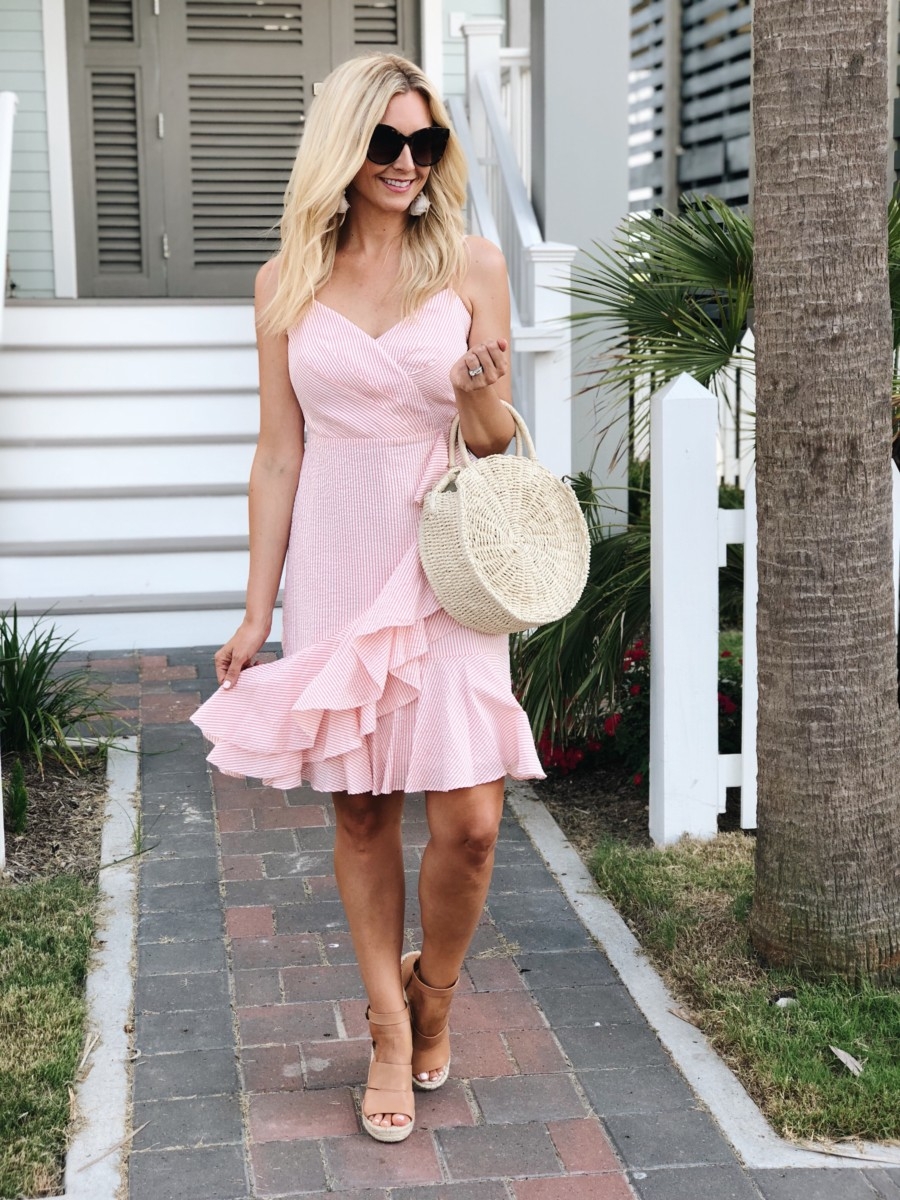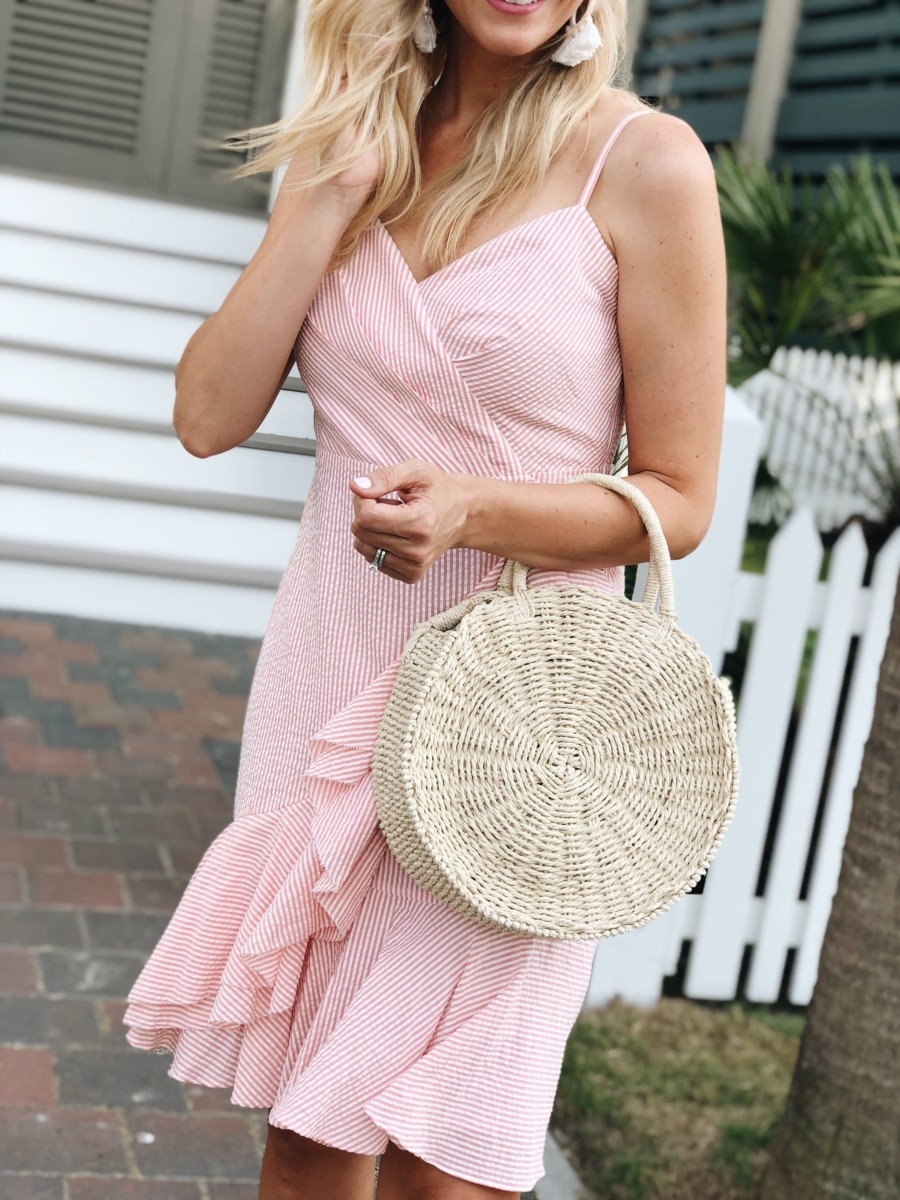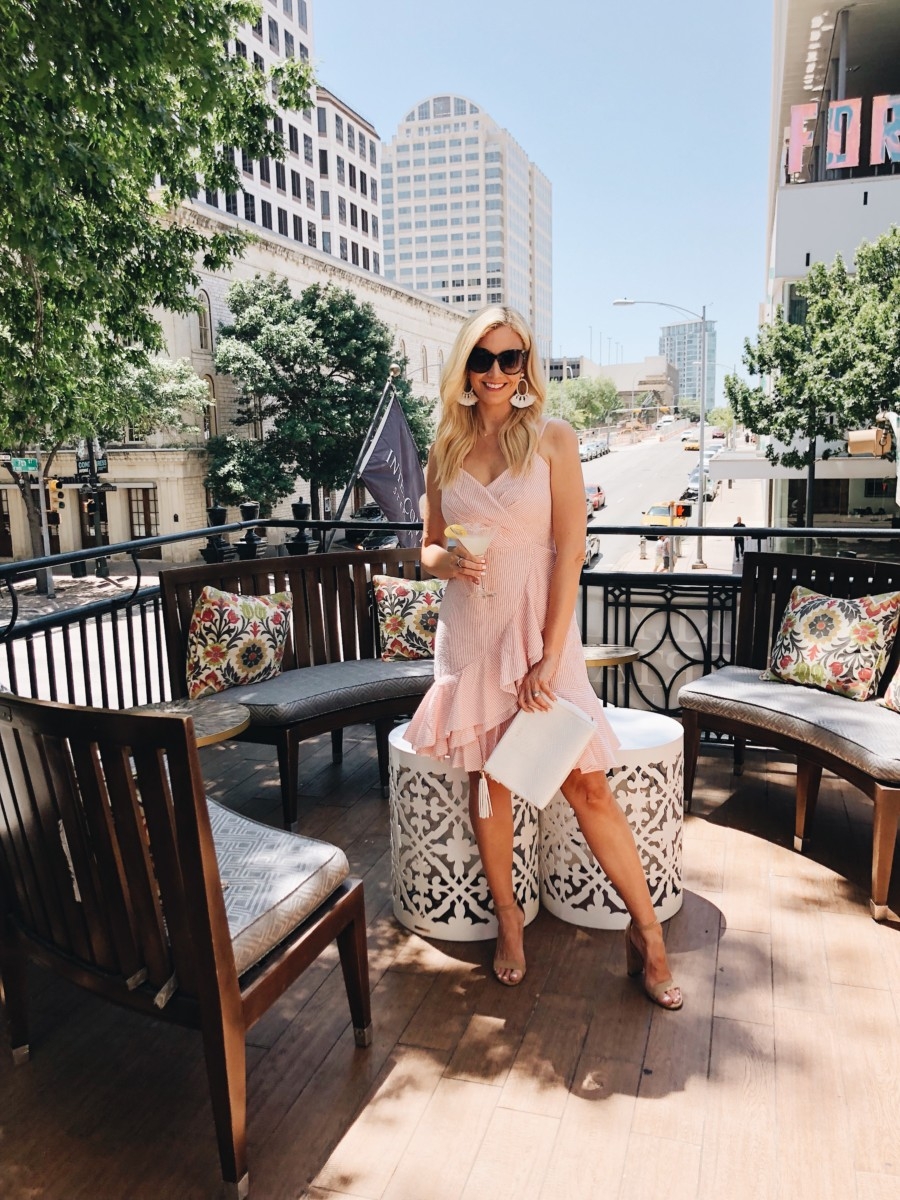 Seersucker dresses or seersucker of any kind for that matter is right up my alley during the summer months.  I found this seersucker dress online and knew I had to have it.  Lately it has been my go-to dress for dinner dates and special occasions.  I would suggest sizing down.  Seersucker material does offer a bit of stretch.
Seersucker dresses are so incredibly breathable, with is a MUST in the Texas heat and humidity.  I first wore this dress to a party in Austin and to a meeting with the Stephen F. Austin hotel.  If you get a chance to visit Austin you have to stay here.  The hotel has impeccable customer service, is located in the heart of the city and has a rich history.  You won't be able to get enough of the balcony bar that overlooks the capital building on Congress Ave.  The Ladybird martini, named after Ladybird Johnson, is a must try.  If you want to go see the bats fly out from under the Congress Bridge, you only have to walk one or two blocks down the street!
After Austin, I wore this dress to dinner while we were at the beach.  If the pinky peach color isn't your hue, check out the blue option.  I have also included some other seersucker dresses in different styles to get you through these melting summer months.
Seersucker Dresses
If you are not on Instagram or missed any looks from this week, you can always see them under my SHOP TAB!