It's no secret that I love a good romper!  Fall rompers, jumpsuits and maxi dresses are right up my alley because there is no mixing and matching.  They are also easy to dress up or down.  Trade your flat sandals in for a wedge and add a fun earring to take your fall rompers from day to night.  Sure, you have to get half naked to use the bathroom, but I feel like the other positives mentioned above make up for it.
With school right around the corner for those of us with kiddos or those of us in the south who will be enduring summer for the next 2 1/2 months saving somecash moola can be hard.  I rounded up my favorite rompers under $100 to help you in the money saving department when it comes to shopping.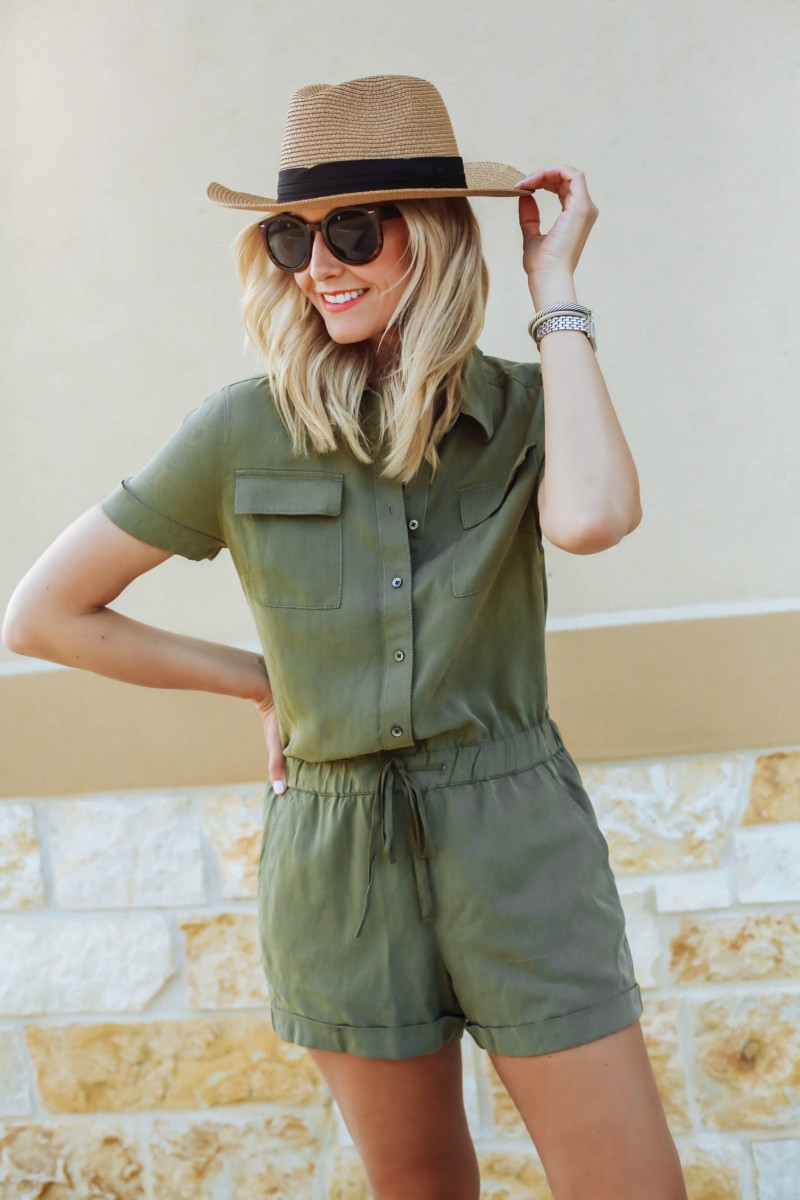 Fall Rompers Under $100
Utility Romper– True to size  |  Hat – total steal!  |  Sunglasses– designer dupe from a major retailer, only $20  |  Sandals  |  Necklace  |  Handbag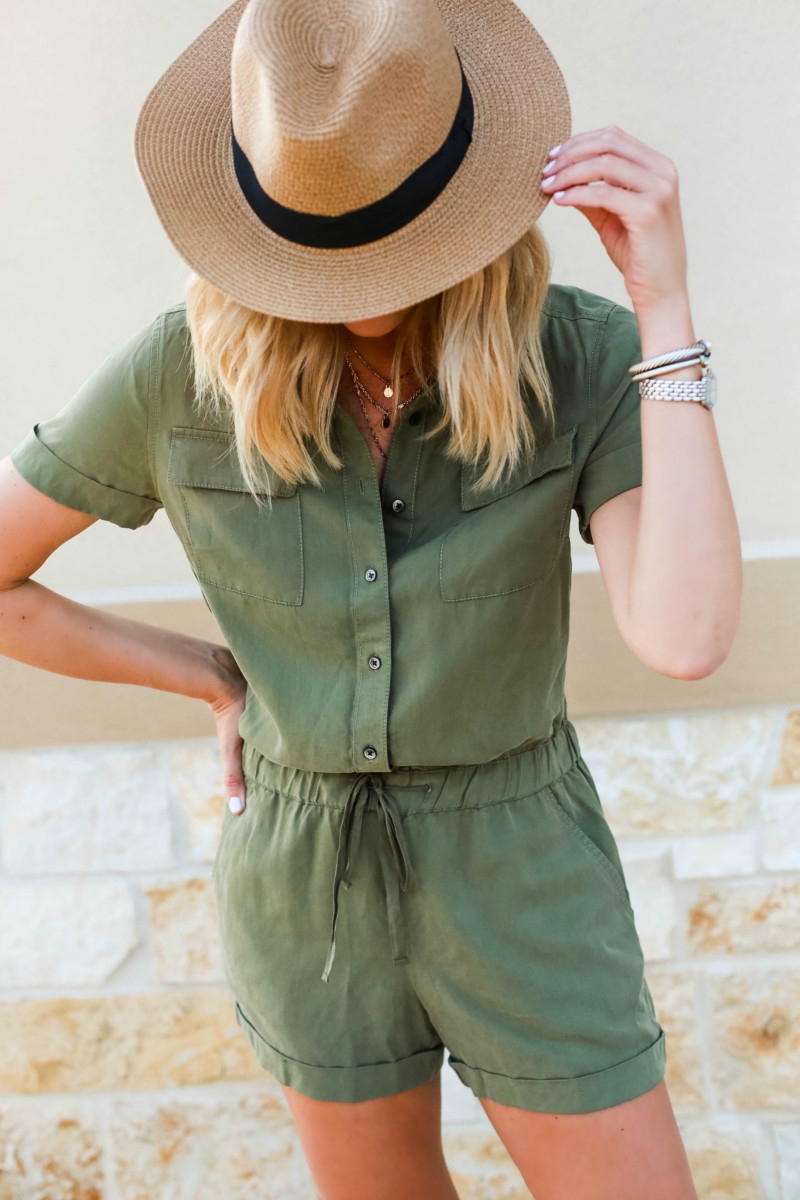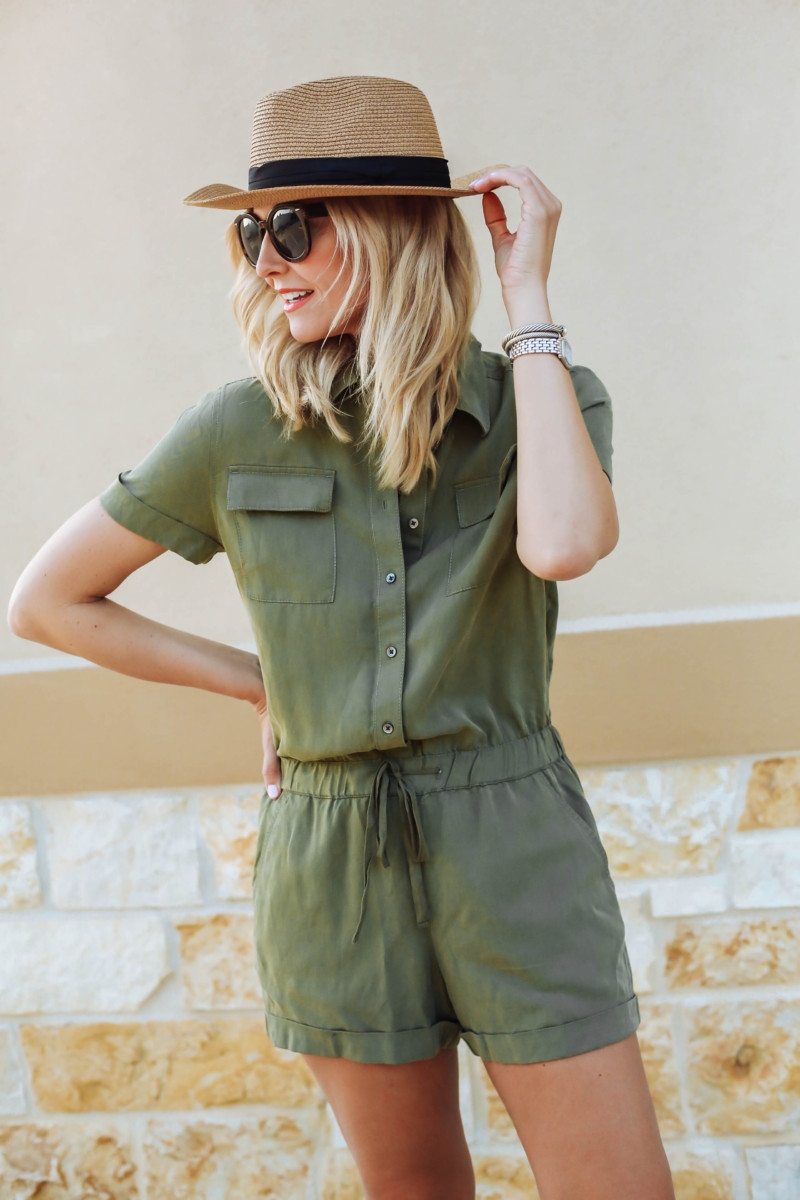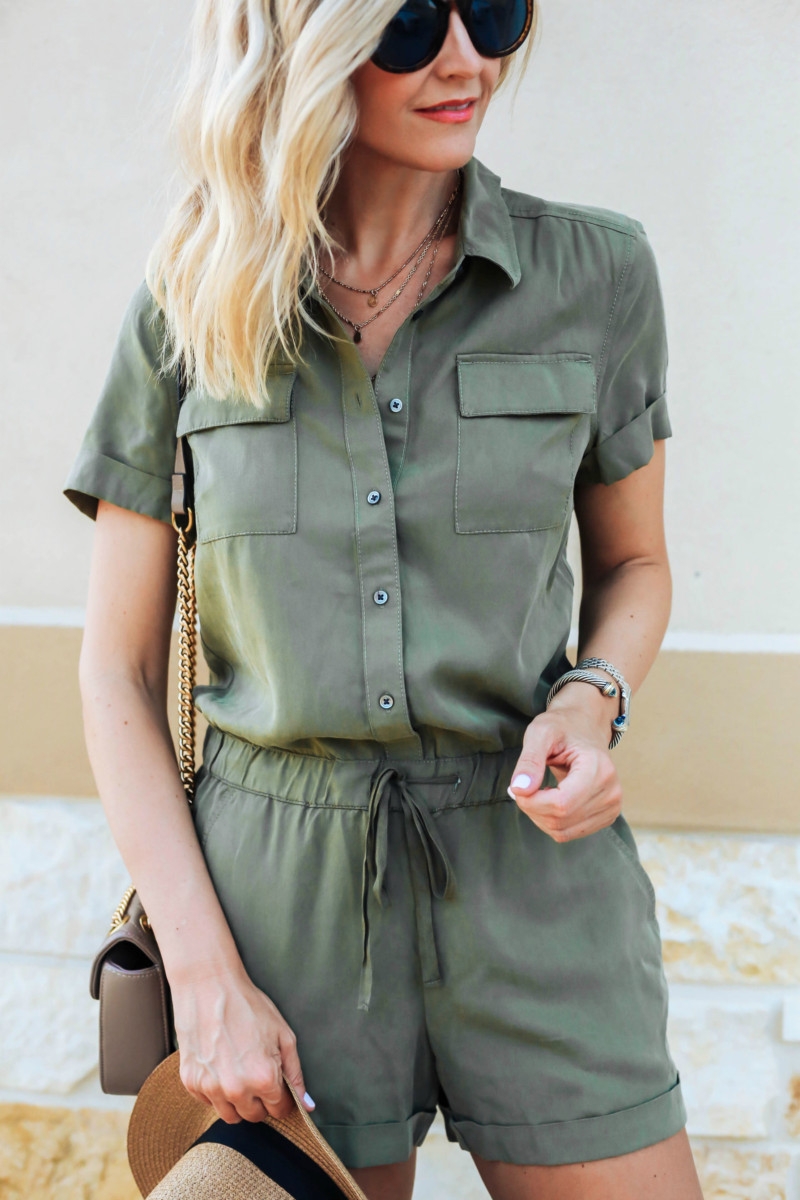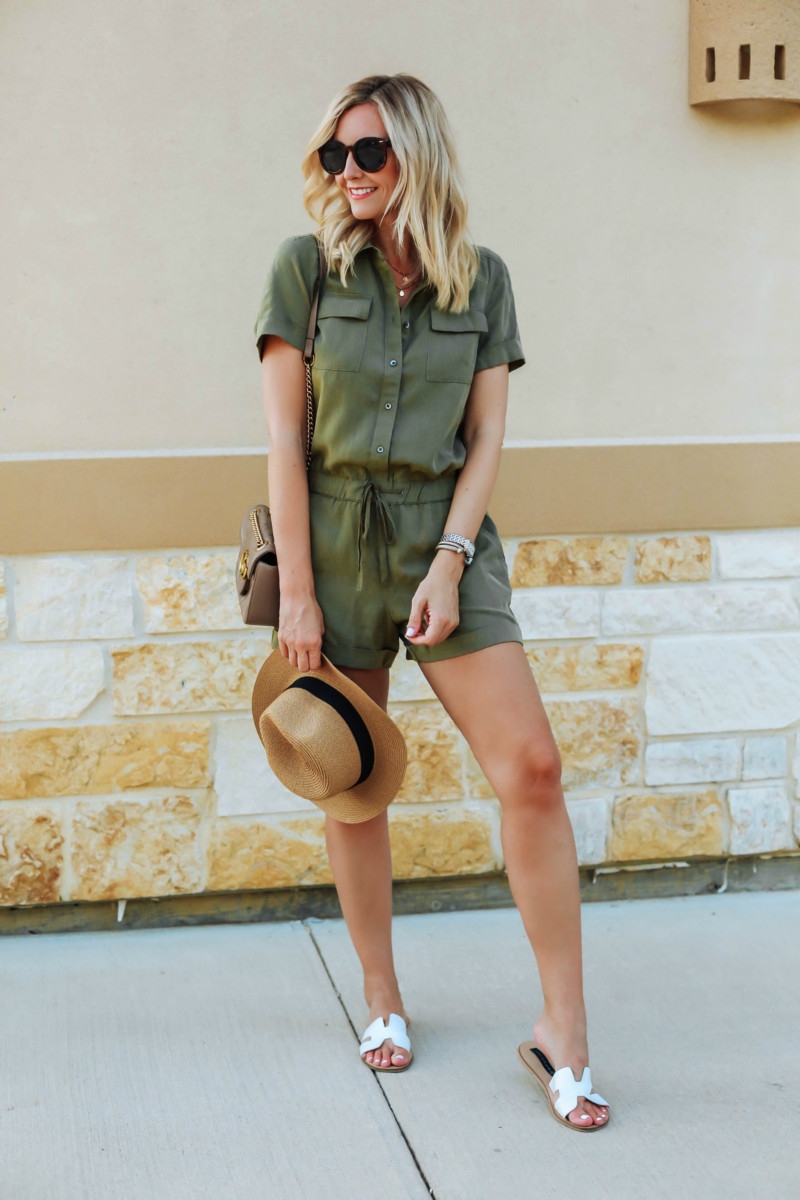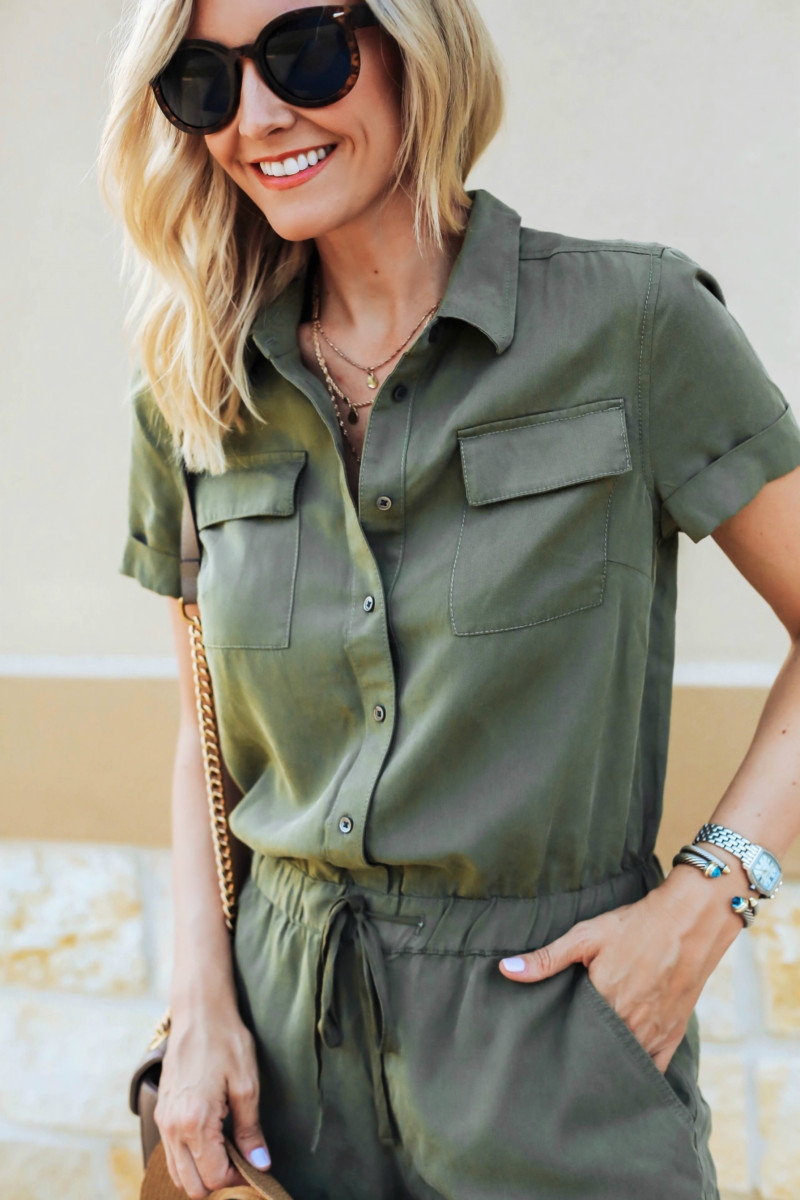 Embroidered Romper– True to size  |  Handbag  |  Earrings  |  Sunglasses  | Sandals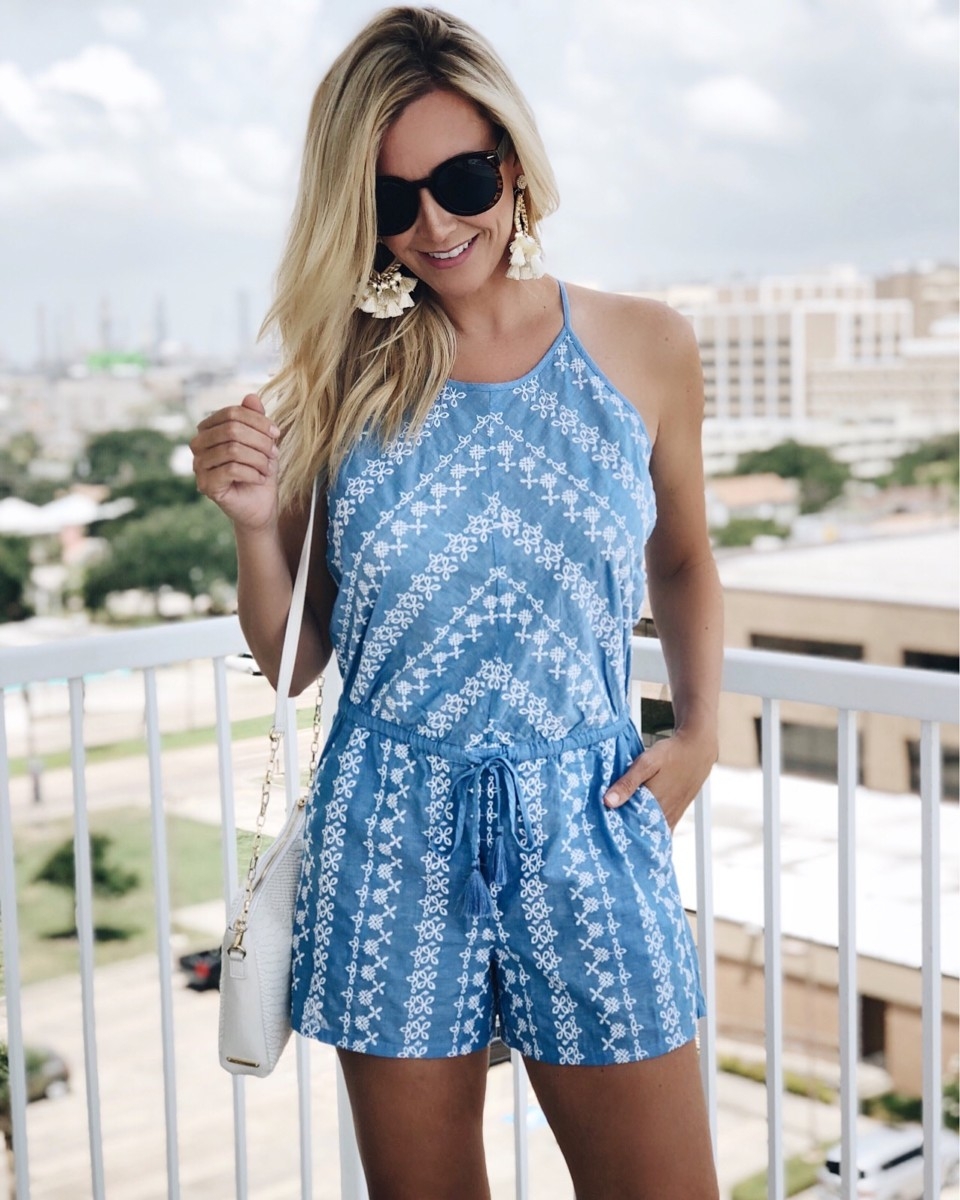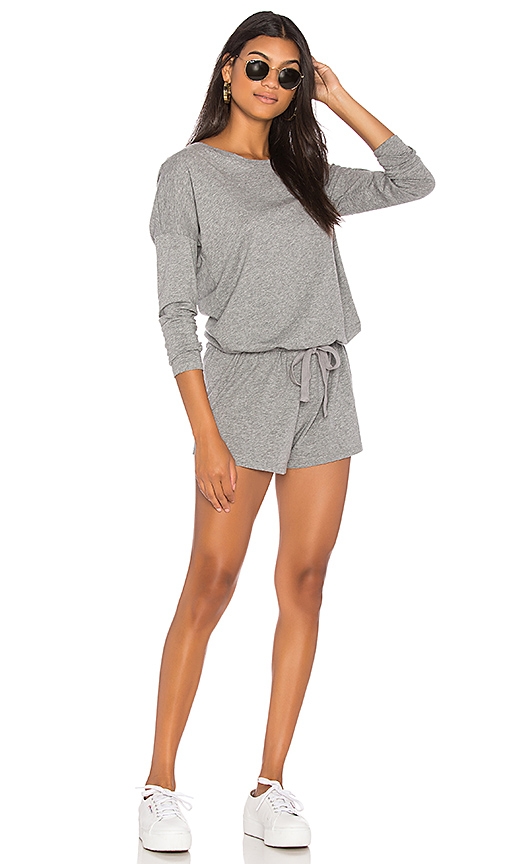 How gorgeous would this be at a wedding shower, rehearsal dinner or even?!?  I love the gorgeous lace detailing and the length of the shorts.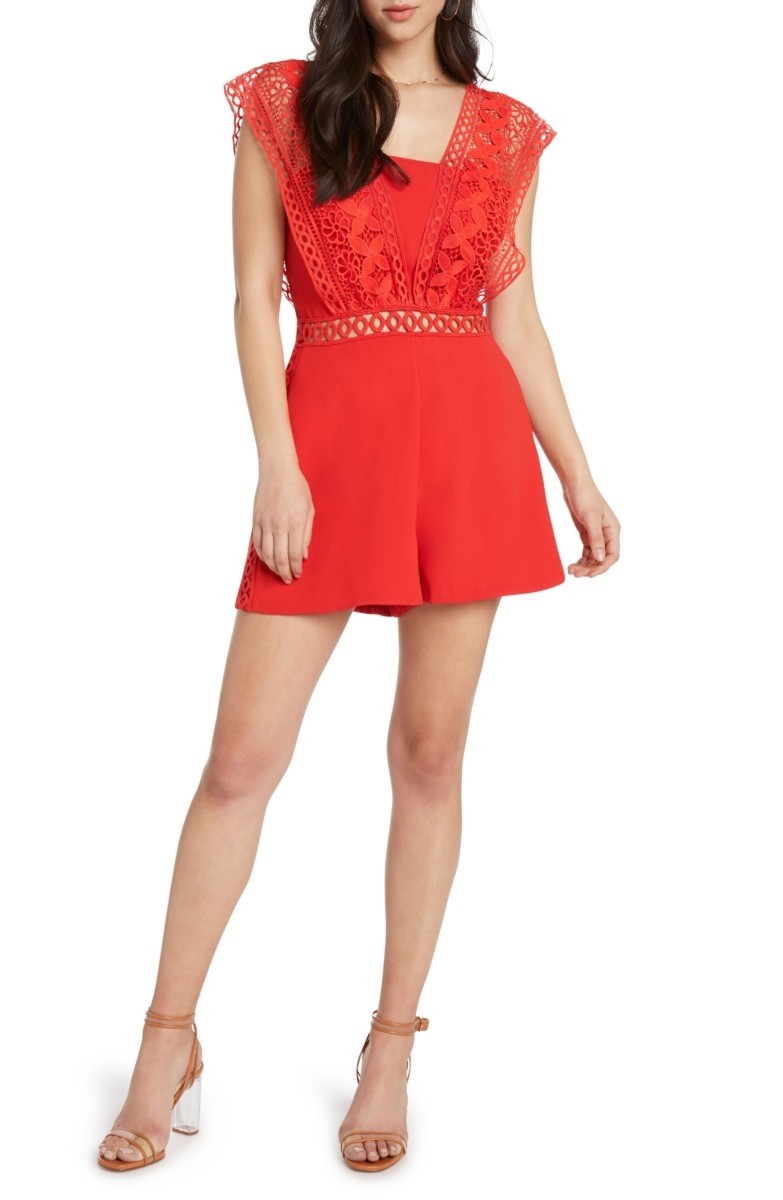 Black Ruffle Hem Romper  |  Sandals  |  Sunglasses |  Bag- sold out, similar here 
My most worn of all my fall rompers!  Three of my friends also have this and LOVE it!  Definitely a classic piece.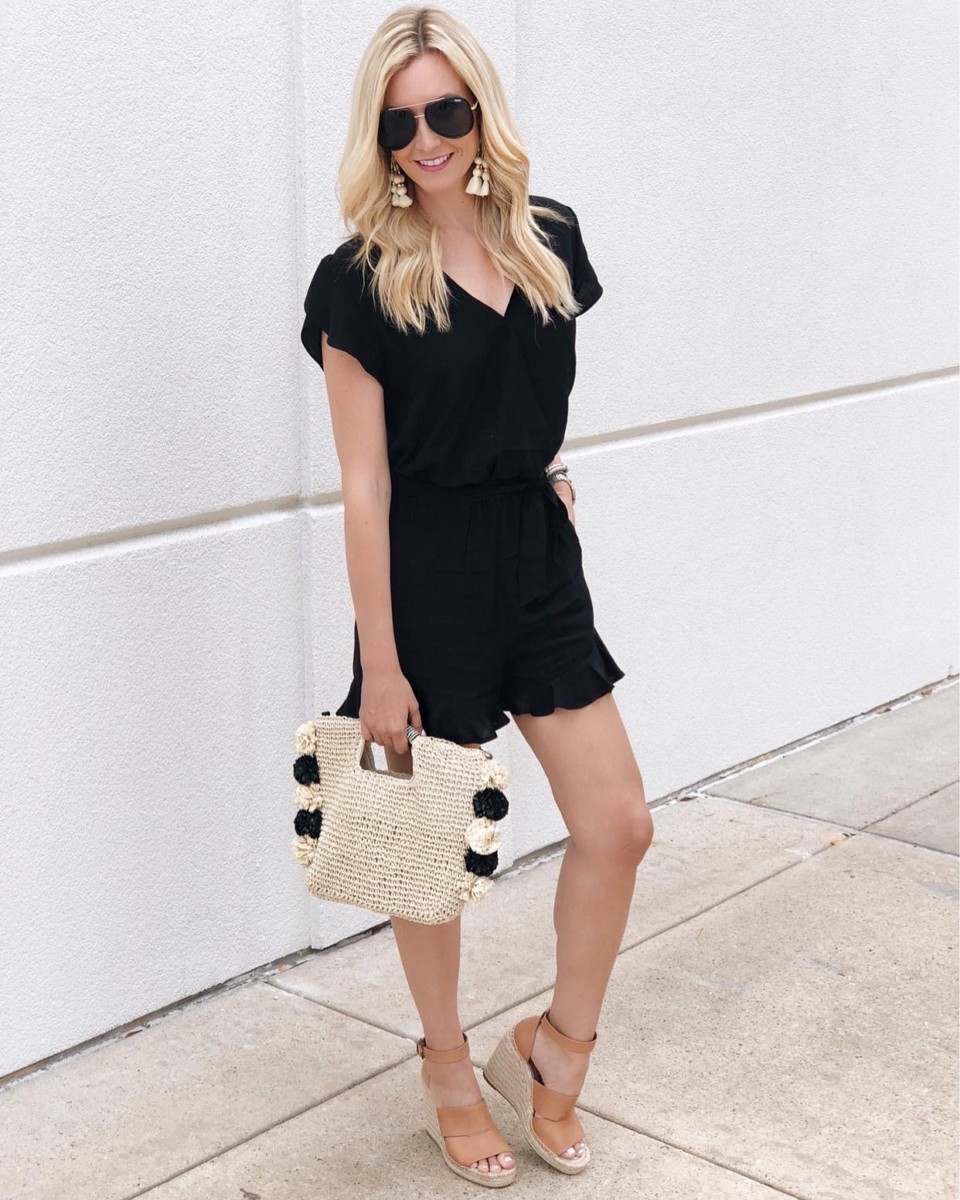 I have one exactly like this from another retailer.  It is the perfect romper for fall or spring.  I love wearing this to the pumpkin patch when the temps are still 85 but I want to dress like it's fall without sweating to death.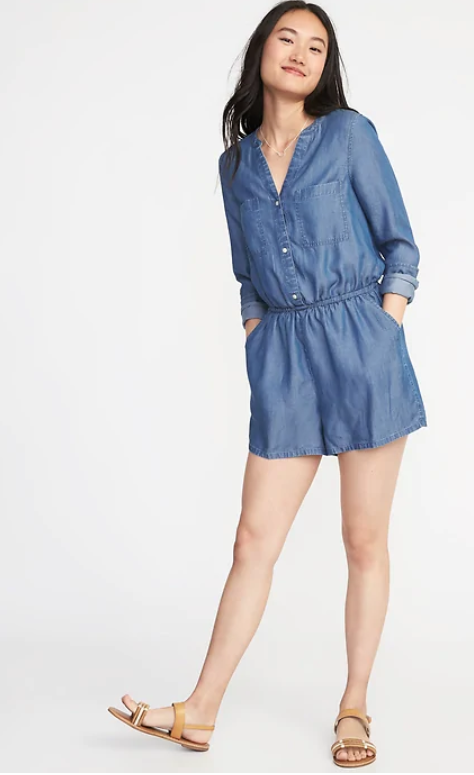 This is another romper that will be perfect for fall and then you can bring it back out when spring rolls around.  I love the button front option.   It makes for less contortionist like movements to get it off and on.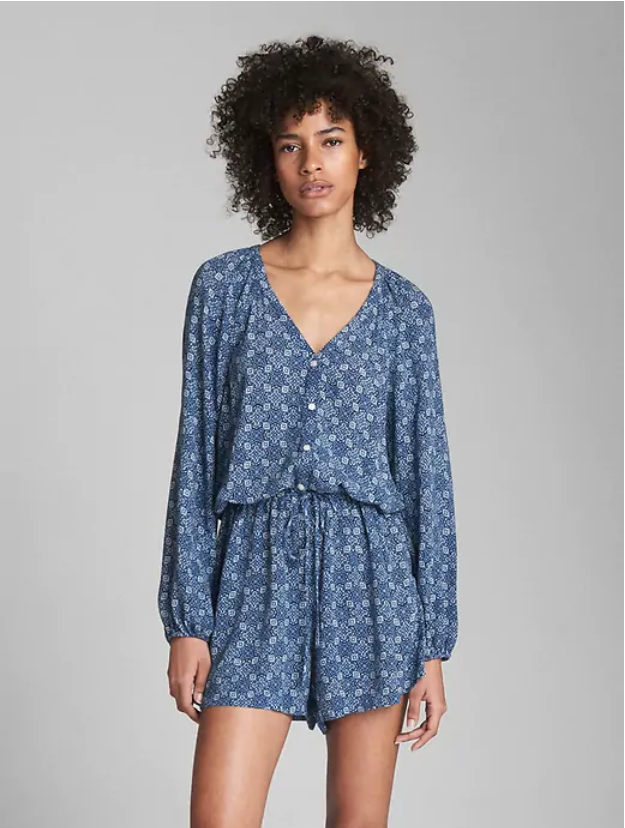 XO- Sara