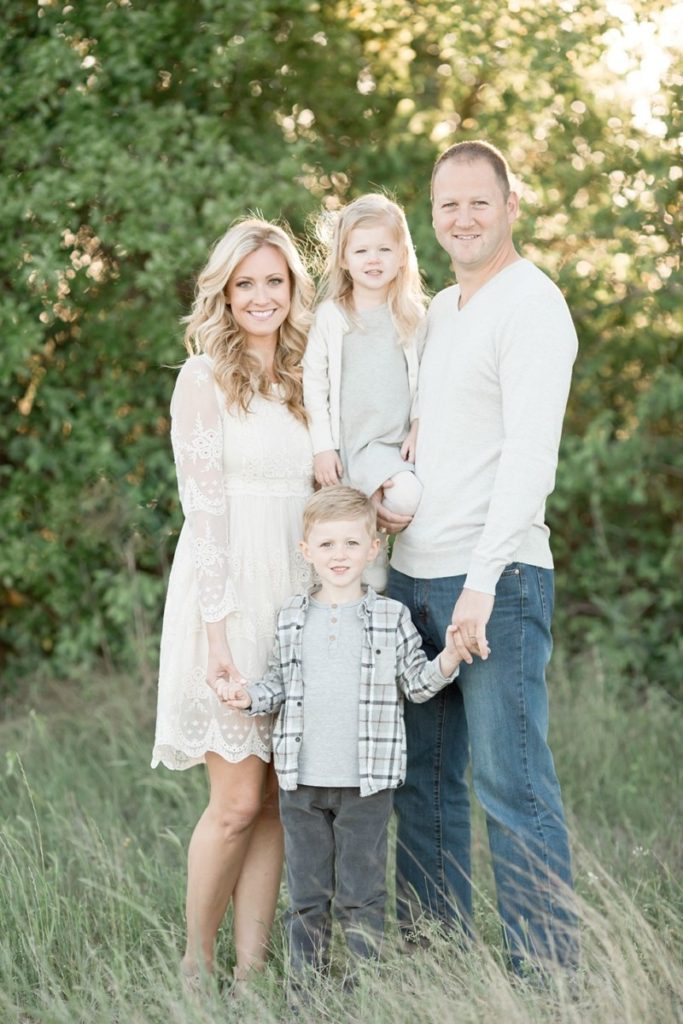 I am married to my college sweetheart who I met my freshman year at Texas A&M. We got married in Austin, Texas in 2006. We have two of the sweetest babies Pierce and Paige. I wasn't born in Texas but I got here as fast as I could and knew my babies needed southern names! Cue the husband eye roll! We love the outdoors and spending time with our family and friends. We love to entertain our friends and frequently invite them over for chaotic barbeques with kids running around, men yelling at college football players on tv, and the wives doing damage control. We seriously live in the best neighborhood and have so many friends we can hardly keep up with them and wouldn't trade it for the world!
Things I Love: I love going to the beach with my kiddos and husband. Galveston is considered a beach even with its dark dank water and brown sand (cough, cough!), I am almost positive the USDA is making ice cream a new food group on the food pyramid because I LOVE ICE CREAM and having ladies nights with my girlfriends!
These are my two little muffins on their first day of preschool. Paige is 4 and all girl but tries her best to keep up with big brother. She requires a weekly nail painting session and insists on picking out her own bows, that usually do not match her outfits! Pierce is 6 and all boy. He loves monster trucks, Nerf guns and riding bikes. He can usually be found collecting dead bugs and catching lizards.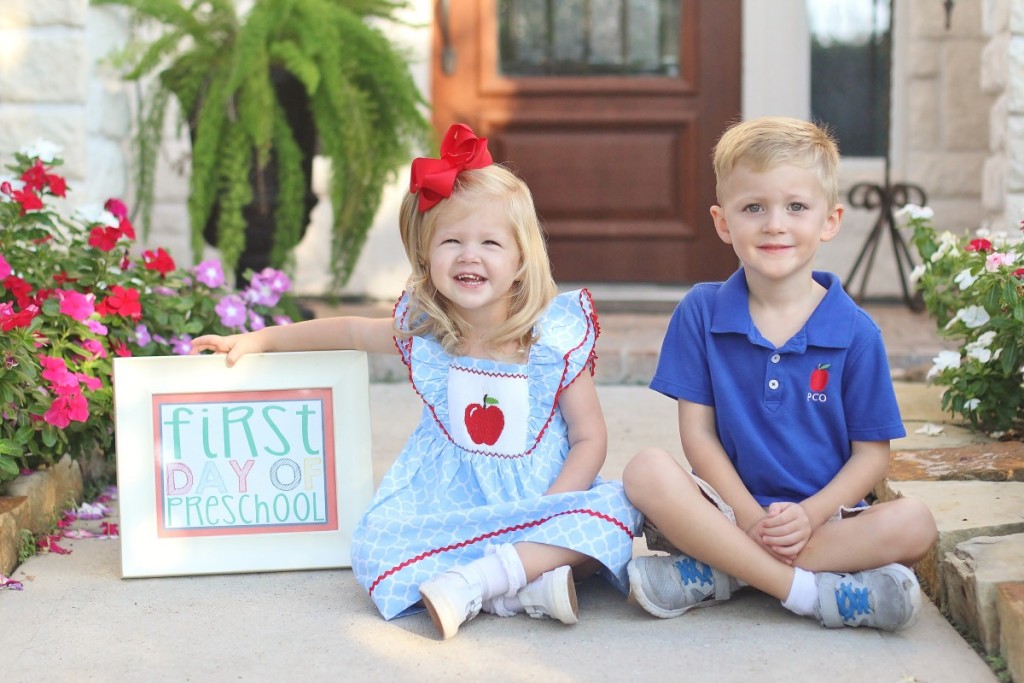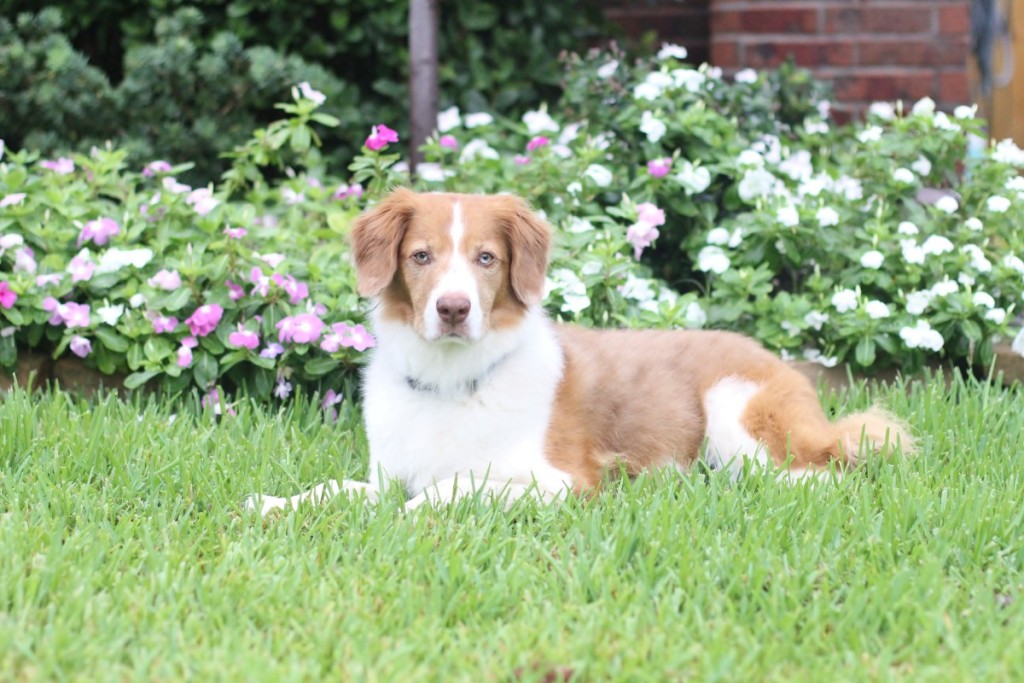 Last but not least, the third member of our family Walker! His official name is Walker Texas Ranger because he has red hair like Chuck Norris and if Chuck were a dog we think this is what he would look like.  We adopted him when he was about 1. He is seriously the best dog…except for the times he runs away down the block, eats my freshly baked cookies off the counter and refuses to sleep on his bed at night! He is so tolerant of child torture my friend once said if he could dial 911 she would let Walker babysit her kids!!!