How many of of you have taken that quiz that tells you your love language?  When I took it, my love language was gifts.  I love to give gifts and I love to get gifts so I am super jazzed about this post!
When it comes to gift giving, I usually run into three main problems:
1. The person is uber picky
2. The person has everything.
3. I have zero time and need a gift ASAP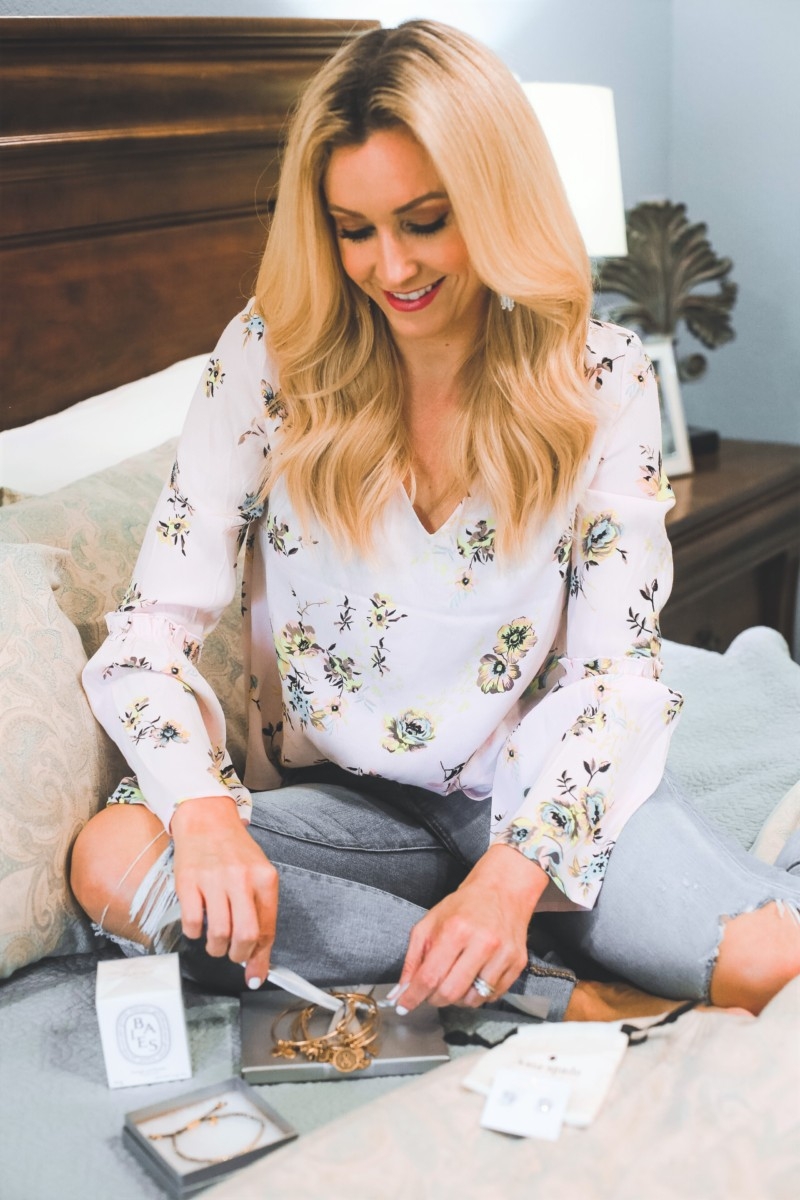 Outfit Details
As you all know Nordstrom is one of my favorite stores for clothing. I am excited to partner with them this month because they have so much more than clothing.  Nordstrom is my go-to store for gifts of every occasion because they make shopping beyond easy.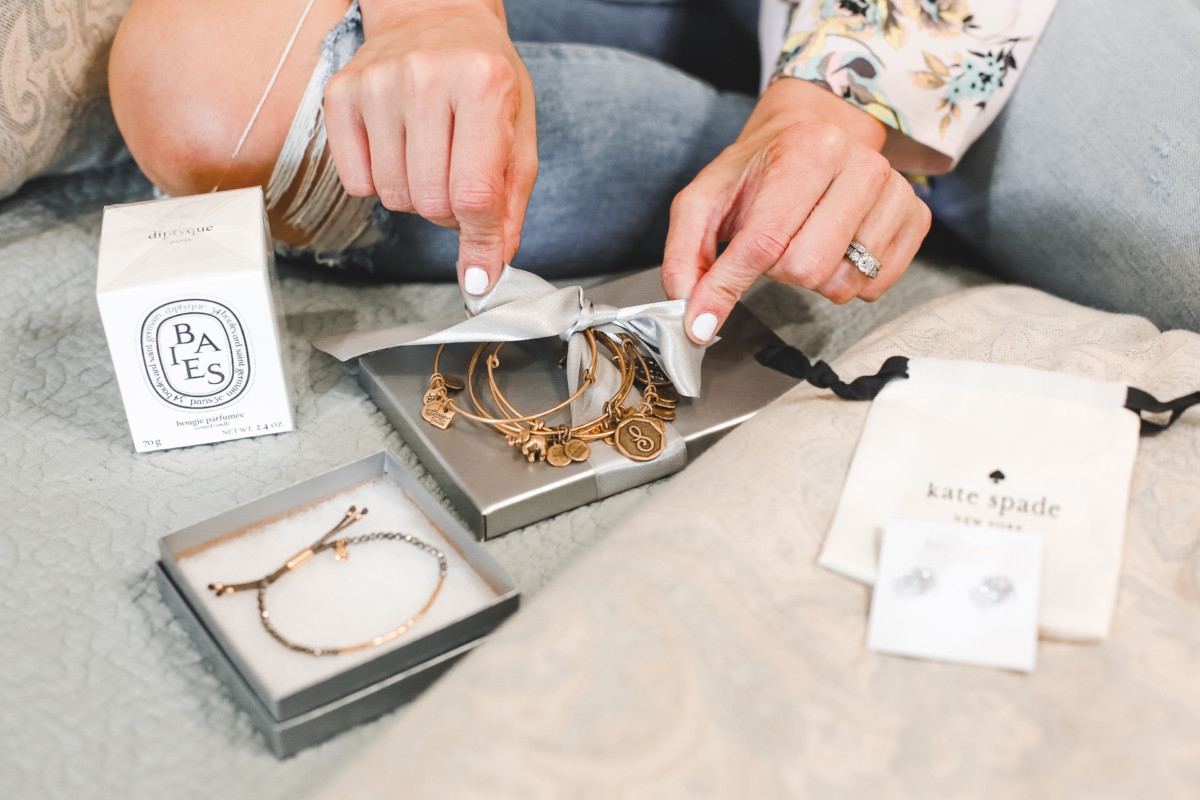 NORDSTROM GIFT CARD ADDONS
I like to say Nordstrom is the Chick-Fil-A of stores.  They really know how to cater to their customers with their impeccable customer service. These are my favorite services they offer (some you may not even know about!)
Free Shipping & Returns
Gift Boxing- I love to run in, grab a gift and they wrap it up really beautifully for free!
Buy Online-Pick Up In Store- I do this all the time, it's like having a personal shopper.
Curbside Pick Up- I know ya'll have seen me do this on my IG Stories.  Time is of the essence people!!!
Two Day Delivery For Only $9- I don't know another store that offers two day shipping for this price!
E-Gift Card- My mom sends me a Nordstrom E-Gift Card every year for my birthday…speaking of personal?!?
Speaking of gift cards…let's get into how I make them more personal, because let's face it, a gift card is kind of blah.  I'm going to share gift card "ad-on's" for HER.  These are little personal items you can add as a gift card accessory to make your gift card feel a little more thought out.
Gift Card Addons For HER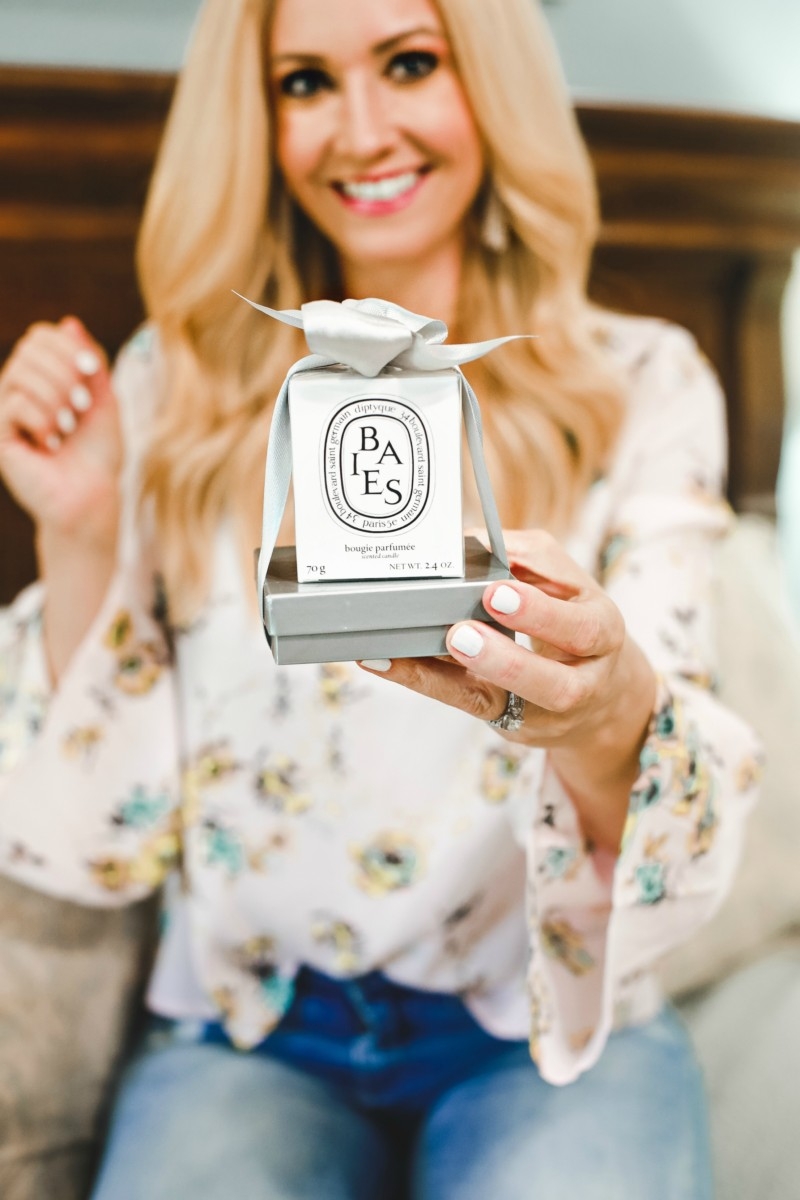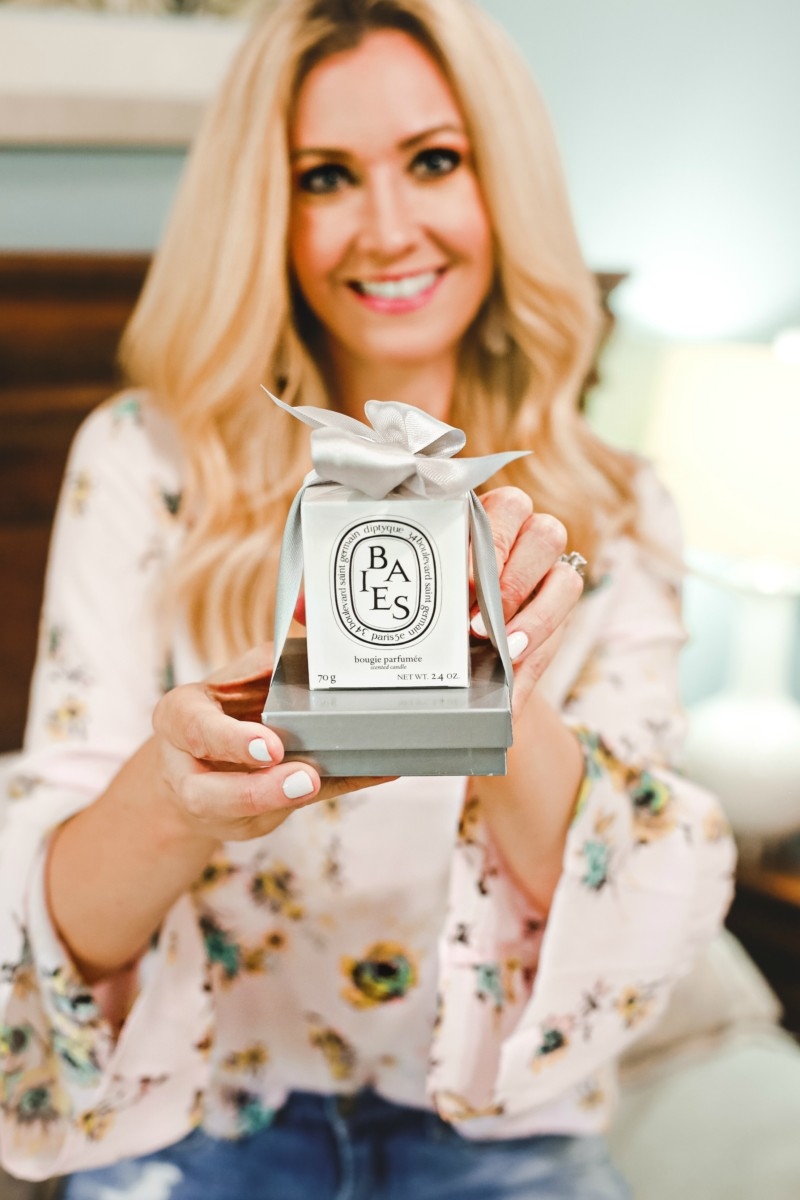 This is my favorite candle! I love buying the smaller 2.4oz version and stacking it on top of the gift card box.
These Kate Spade earrings are a wardrobe staple.  Who doesn't love a diamond stud earring?  You could tie the little pouch along with the gift card bow or be extra and put the earrings onto the bow as a decoration along with the gift card.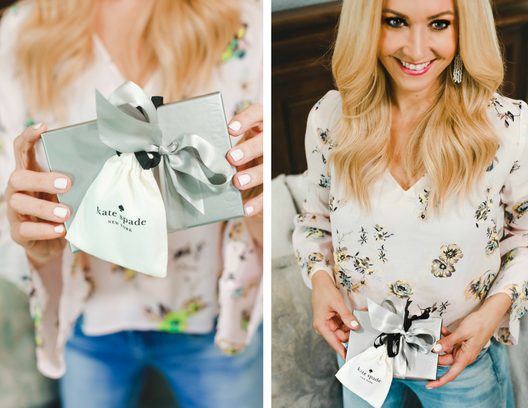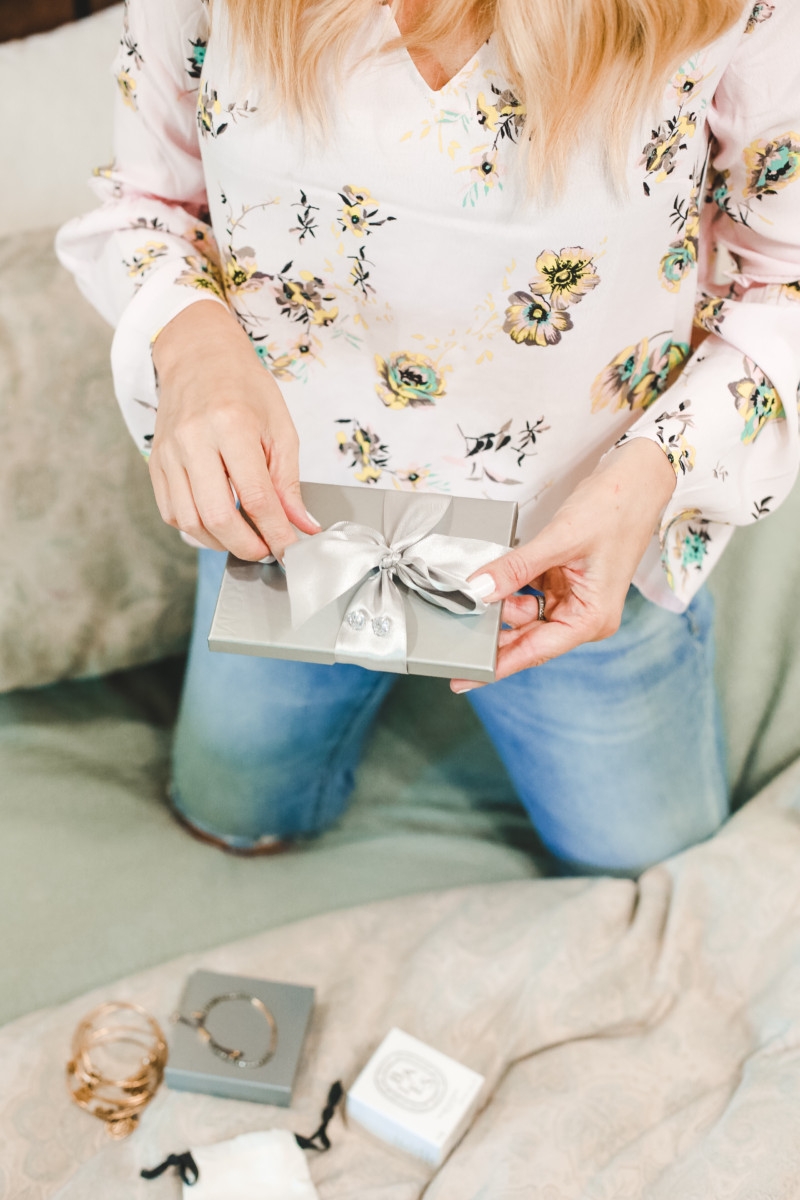 My friends gave me a gift card last year for my birthday and tied these Alex and Ani bracelets to them.  I also love these stackable bracelets from Gorjana.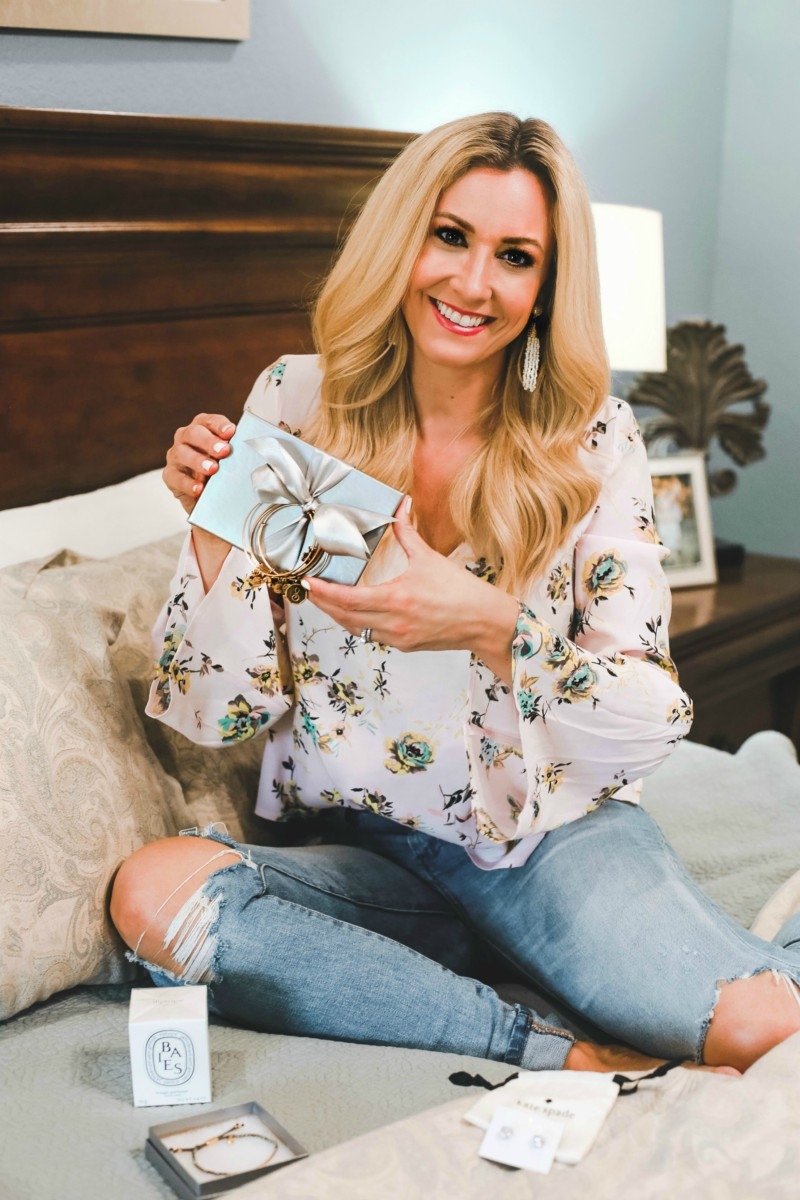 Other Gift Card Addons For HER
If you have any other gift card addon ideas, I'd love to hear about them in the comments!
XO-Sara
Thank you to Nordstrom for sponsoring this post.  All opinions are my own.