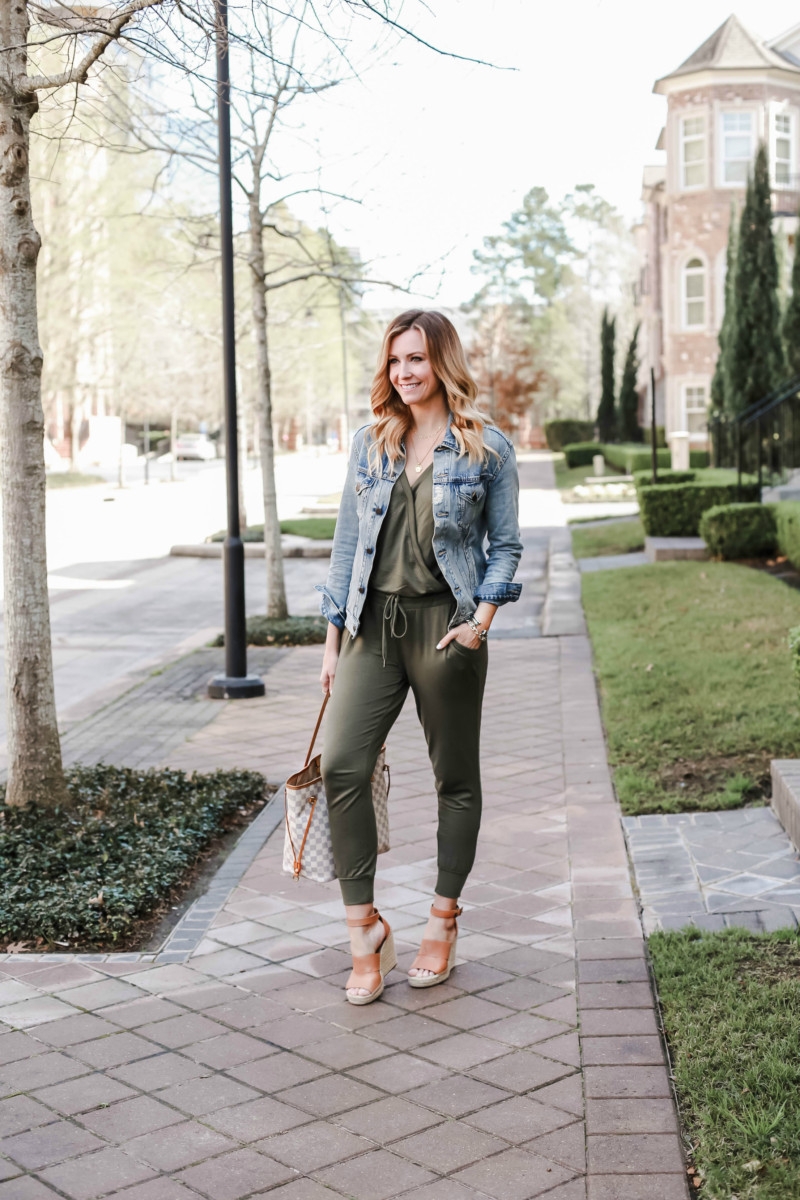 Spring Jumpsuit HERE (small)  |  Denim Jacket  (small)  |  Sandals (tts)  |  Necklace  |  Bracelet here & here  |  Sunglasses
Spring Jumpsuit:
January was never ending and February flew by, but you know what that means? We are one step closer to all things spring and summer!  One of my must haves when the weather heats up are spring jumpsuits.  They are my jam because they are a simple one and done look.  This olive spring jumpsuit runs true to size.  The best part is it has POCKETS!!!  Sometimes jumpsuits can be hard to get into.  This spring jumpsuit has a great front snap with makes it a snap to get off and on…you know for when you have to go to the bathroom!  That meme always pops into my head when I think about jumpsuits and rompers!!!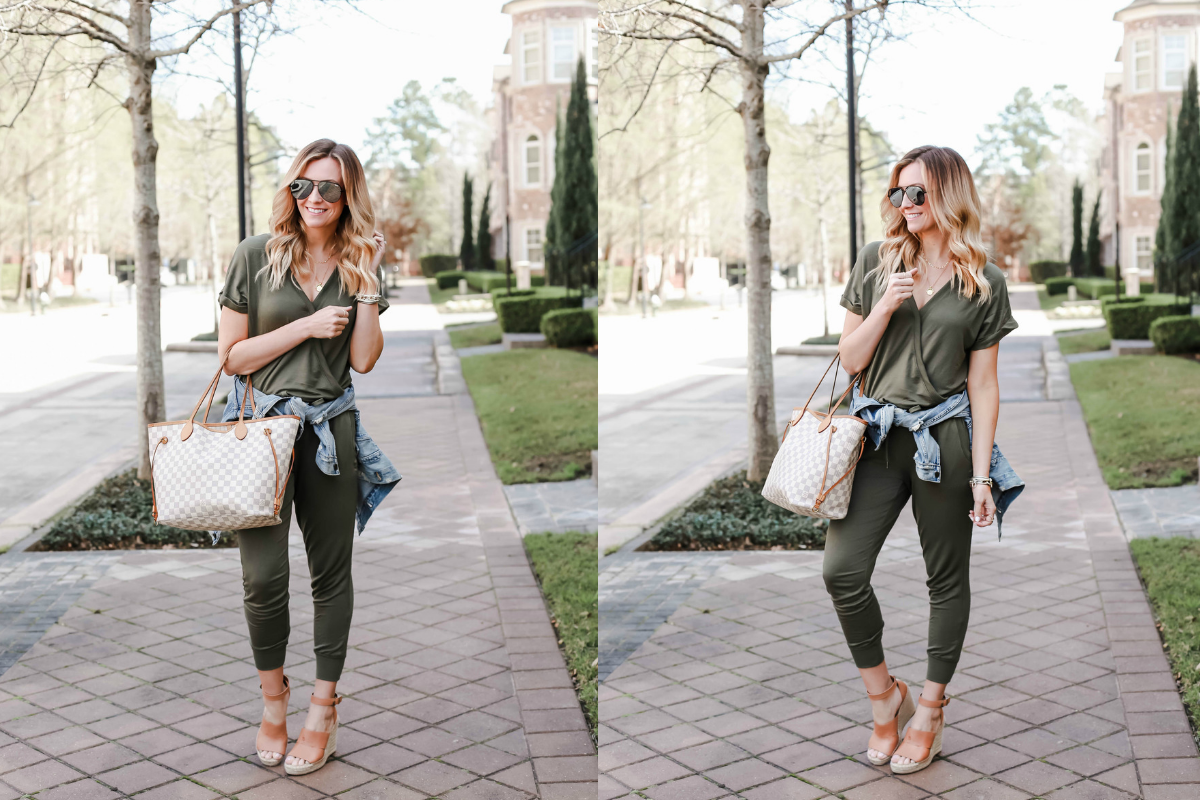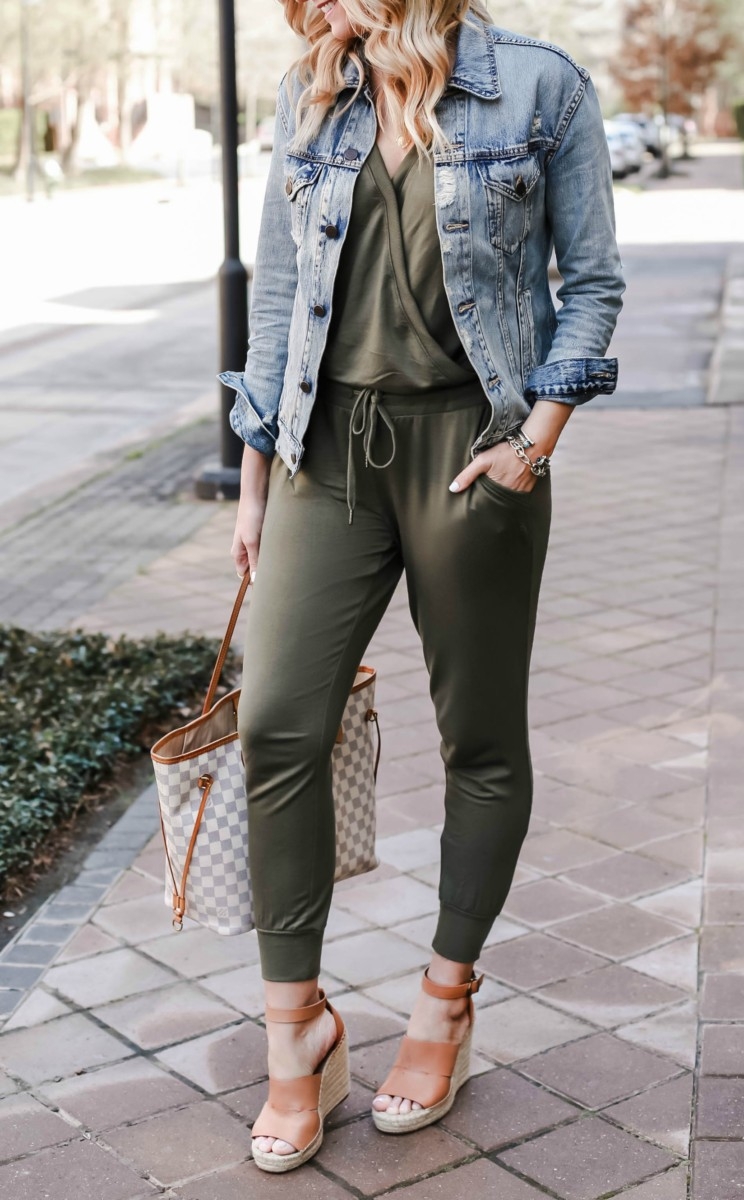 This denim jacket is the best I have found.  It has that perfect soft, lived in feel.  The cut of this jacket is perfect and not too boxy. The company LiveFashionABLE or ABLE employs women recovering from hard circumstances.  I was able to tour their facility in Nashville on my girls trip and meet many of the women who create their bags and jewelry.
If you haven't snagged these sandals you can get the real deal  or the dupes.  I have the real deal in nude (seen here) and black.  I bought the dupes in grey and love them all equally.
Sandals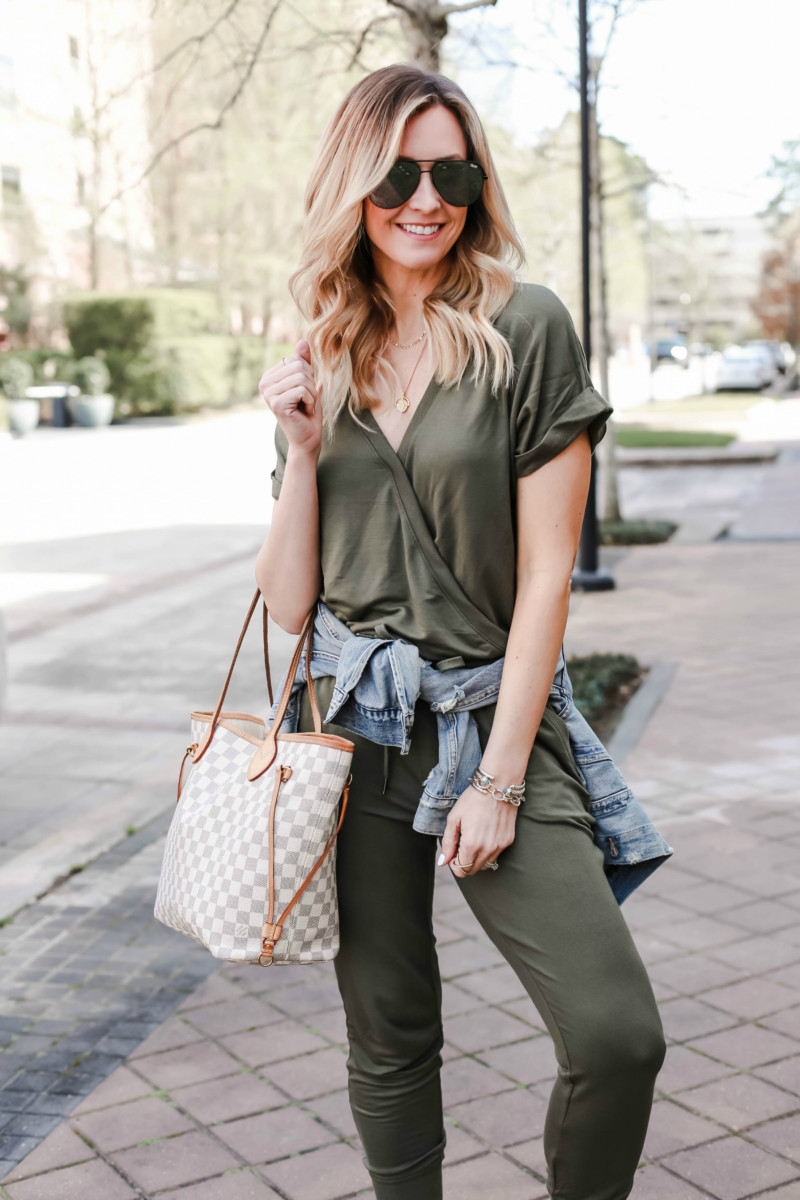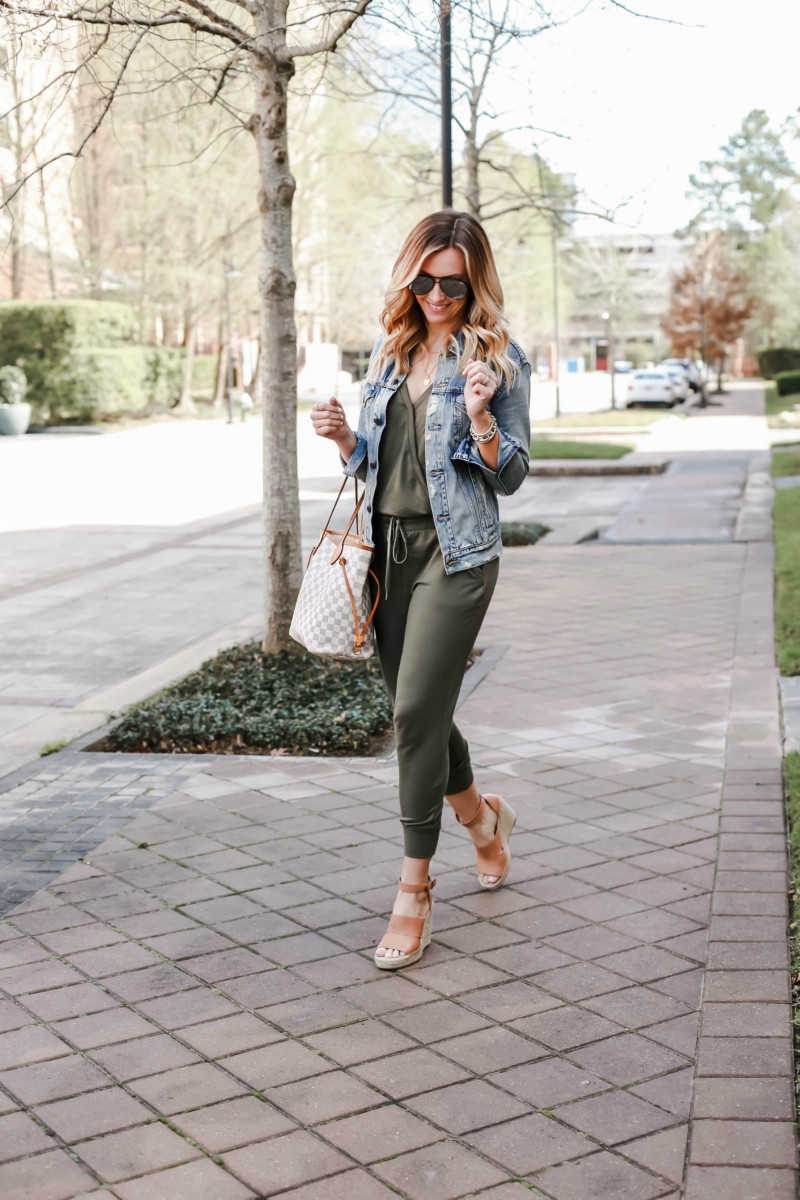 Spring Jumpsuit Outfit Details
* * * * * * * * * * * * * * *
SHOPBOP SALE
Right before spring Shopbop has a really great sale.  They offer FREE SHIPPING & FREE RETURNS.  If you are an Amazon Prime member then you will also receive free two day shipping.  I do have two splurge versus save items for you below the sale items.
This sale is perfect for:
1.Luxury Items
2.Shoes/Sandals
3. Sunglasses, jewelry, accessories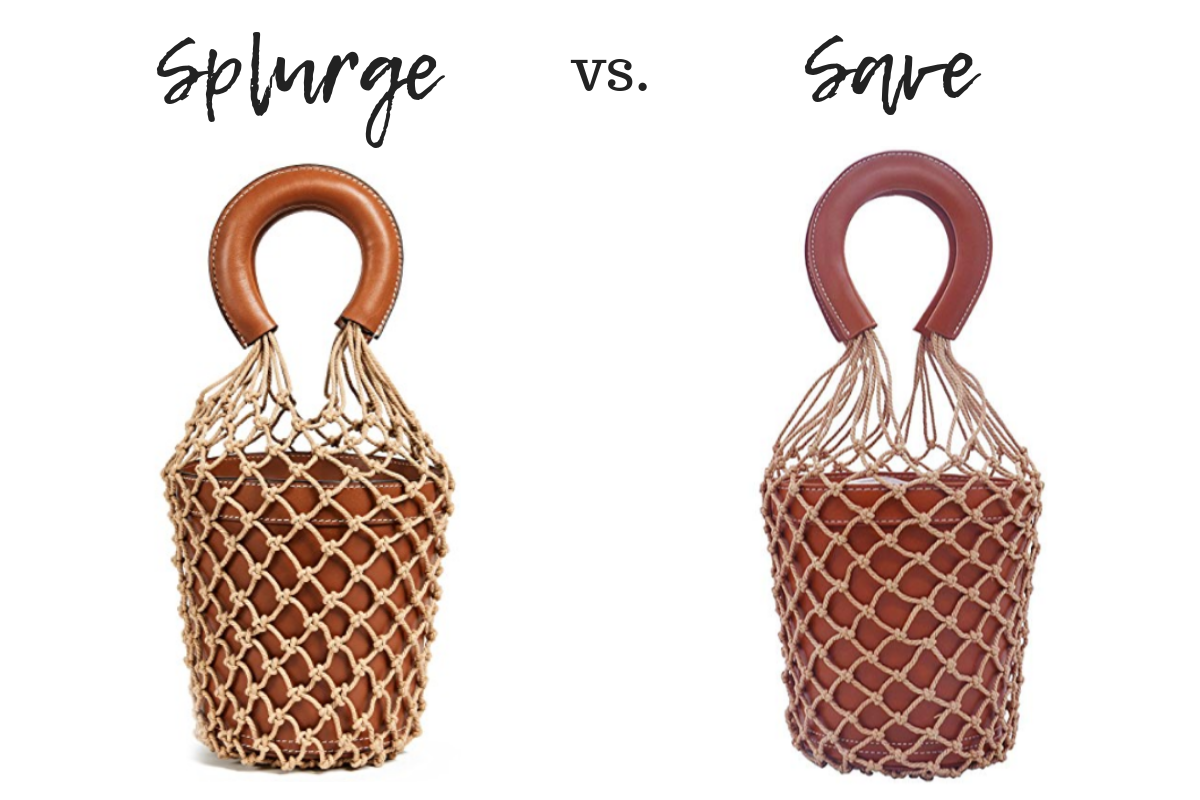 Splurge Bucket Bag  $375  |   Save Bucket Bag $50
I have the save bucket bag in white and it is very well made!  I highly suggest you save $325!!!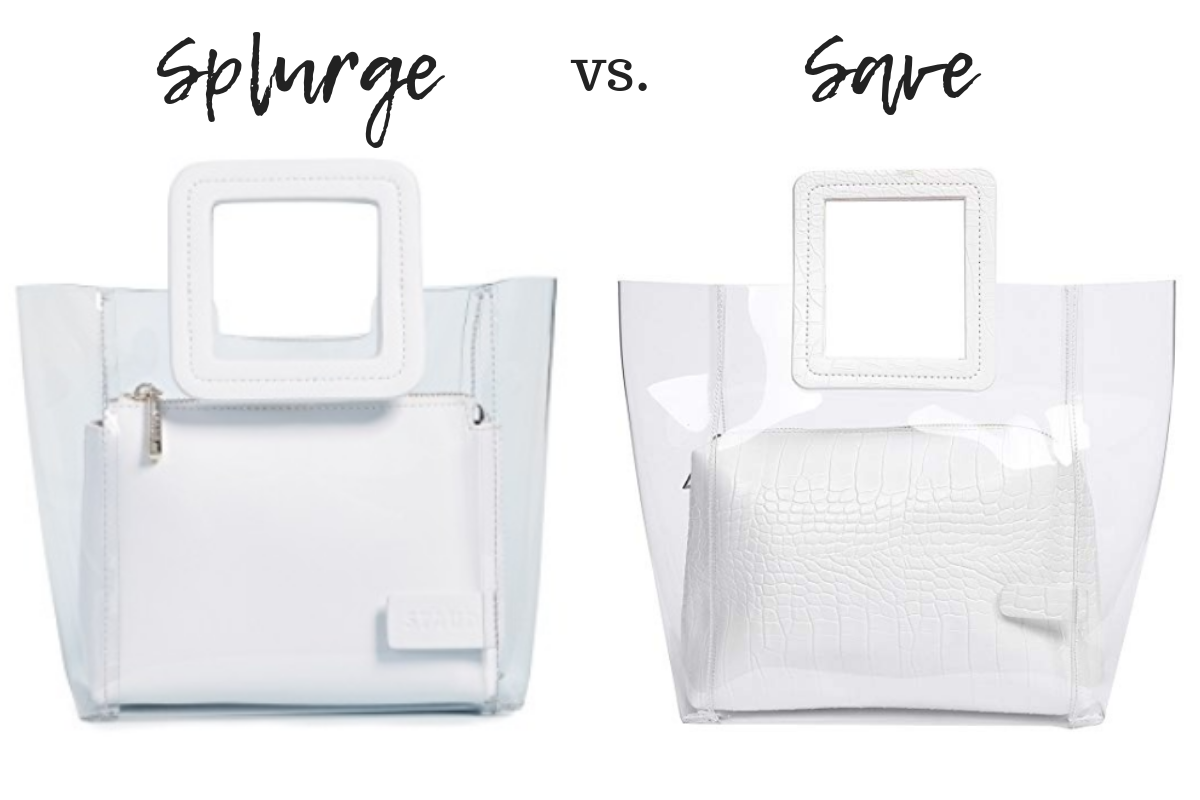 Splurge Tote $195  |   Save Tote $24
I ordered the save version of this bag and cannot wait to see it!