---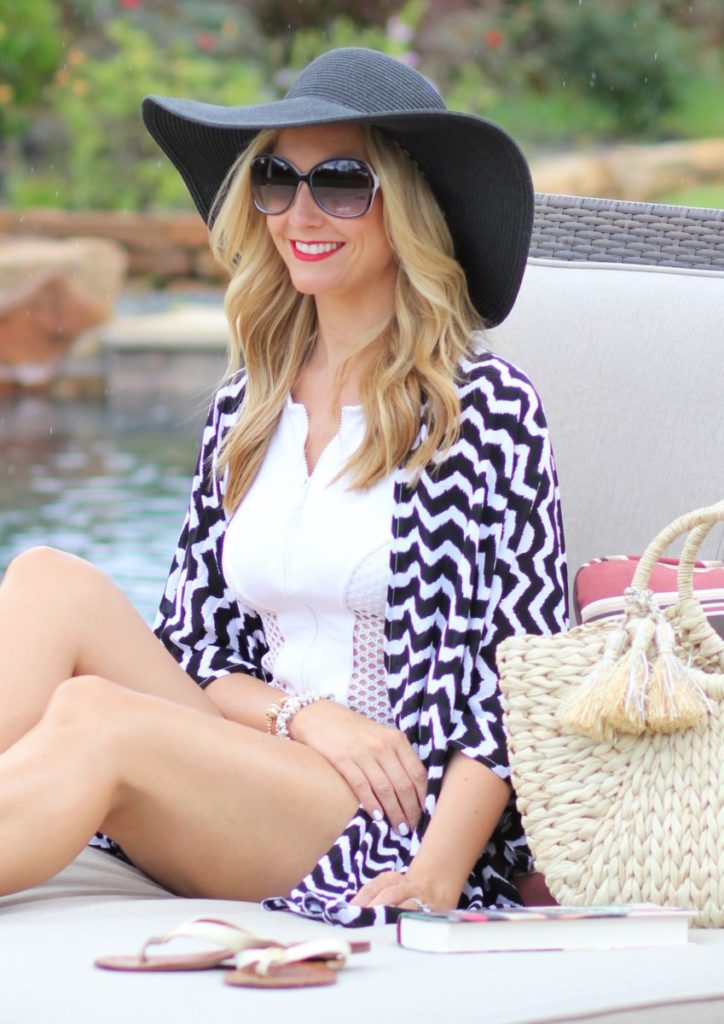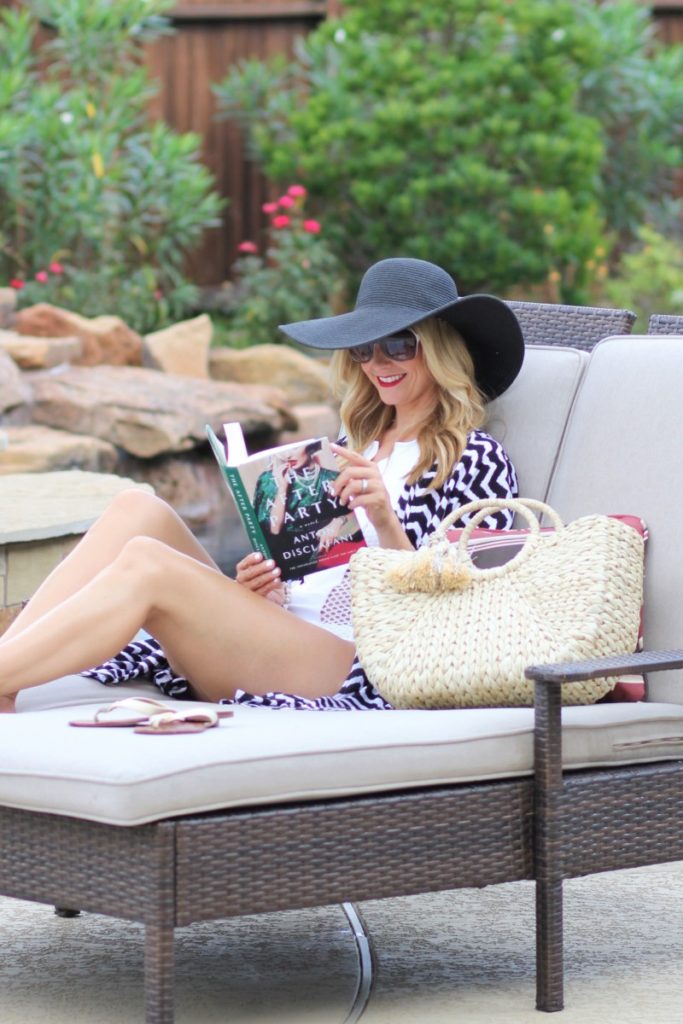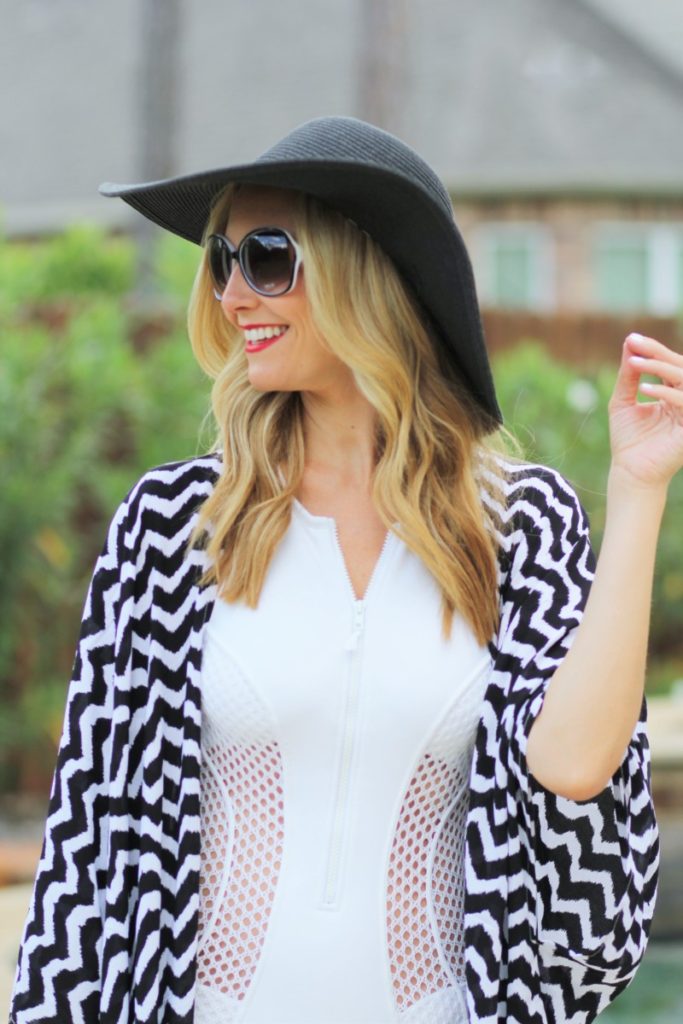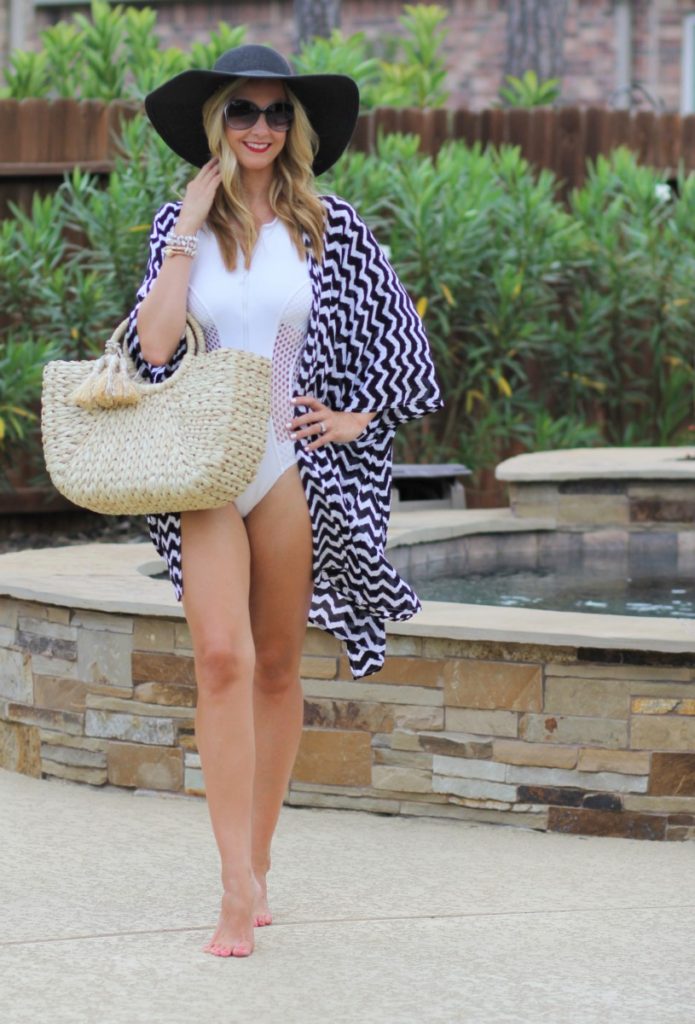 Summer is here and it's in full swing my friends! After a trip to California with my family I realized there are a few summer beach essentials all of us girls need at home and in our beach/pool bags.
First off, we all need a great suit.  This year I had the sales lady at Everything But Water give me awesome advice.  She said pick 3 suits.  One you would definitely wear, one you like but are unsure about and one you would never wear.  I took her advice and my first two suits I played it safe and felt like they were too "momish" and just plain boring when I tried them on. Then, I tried on this zip front suit with a sheer middle and back.  The middle and back were kind of a macramé netting and it made me really nervous.  The second I put it on I fell in LOVE! It showed enough skin but not too much, I loved the zip front detail and the bottoms were more of a full bottom coverage.  The netting draws your eye in so it makes your waist look super duper tiny.  LOVE!  I loved it even more when I had to size down.  Um Hello? When does that ever happen with a swimsuit?!?!?!
Second, we need a cover up.  I am loving the kimono trend because I can reuse it if we go to dinner at the beach and there is a cool breeze.  I also love how it still shows off your suit and they have a beautiful flow when you walk.  This black and white number from Charming Charlie paired with the white suit is so classic, chic and never goes out of style.
Third, we all need accessories.  My summer essentials are a good hat to block the sun, large sunnies to shield your eyes, and a great beach/pool bag that actually fits a towel and other goodies.  My hat is from J. Crew Factory four seasons ago and they bring it back every year.  It has held up through vacations, pool time with the kids and the salty beach air.
Next, how fabulous is this beach/pool tote? I instantly fell in love with it and knew I needed it for the summer.  A classic straw tote never goes out of style and this one is large enough to fit a towel, sunscreen, my book and water. I even took this tote to California for the weekend in my suitcase! I am obsessed with this tote!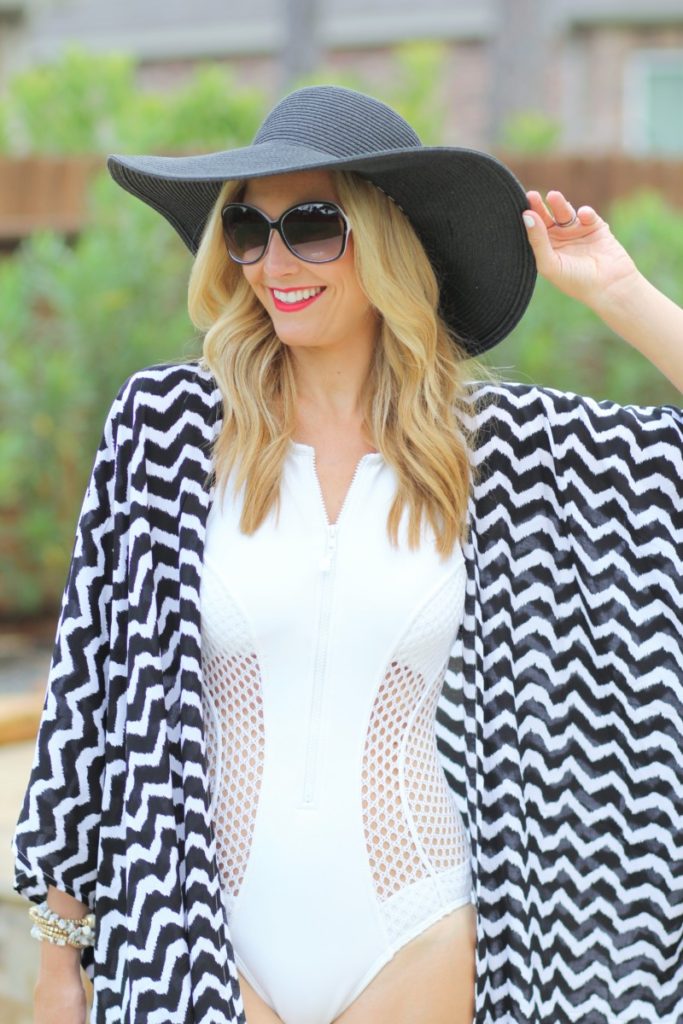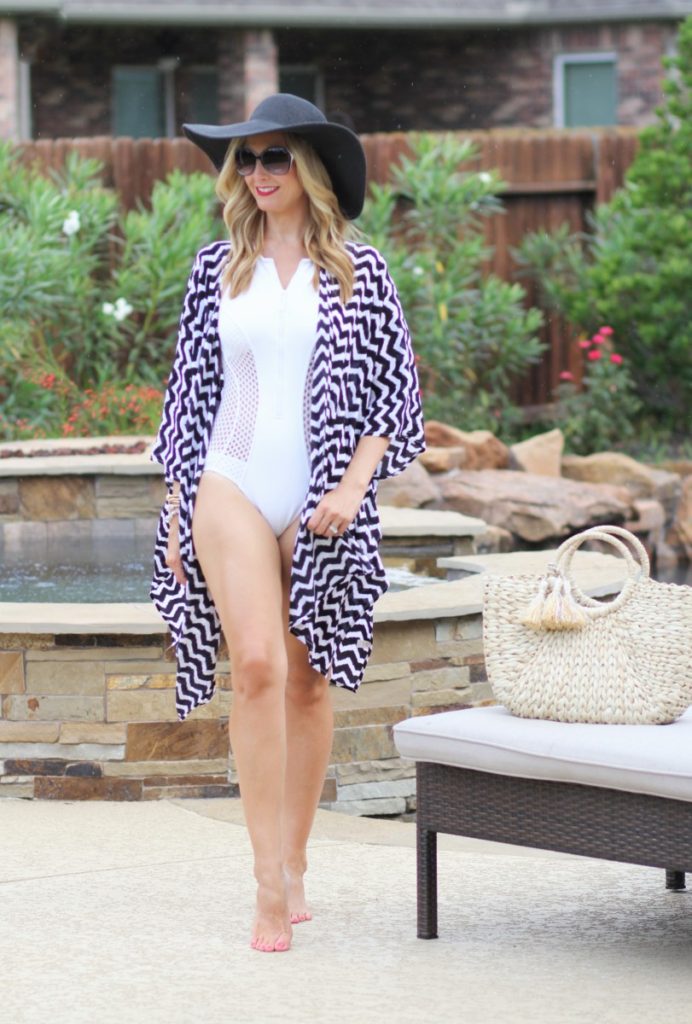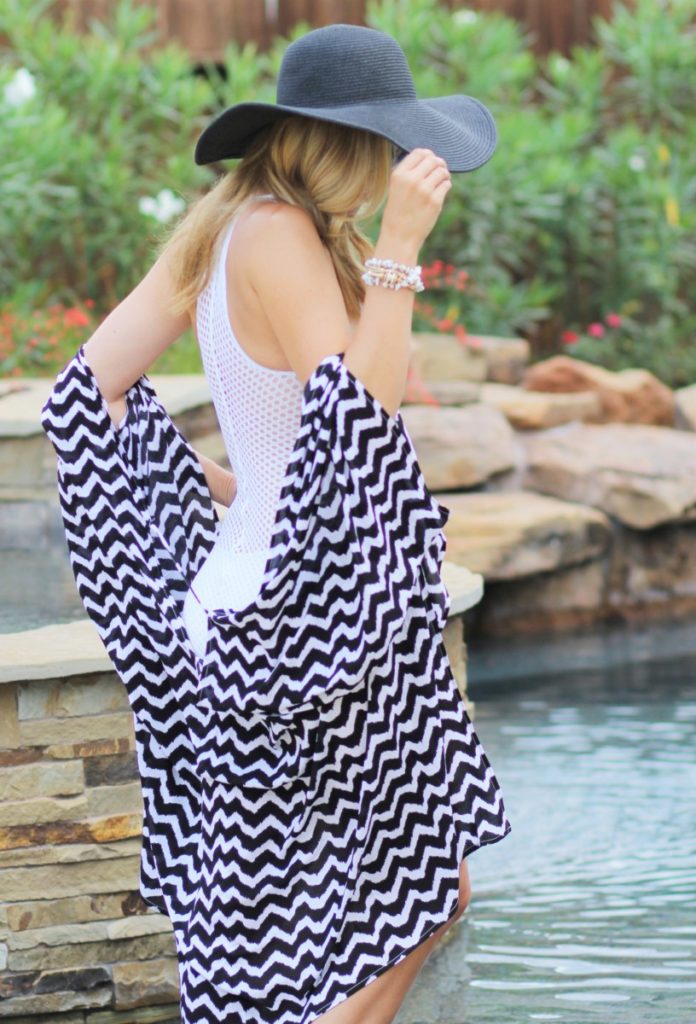 Last but not least I have a few of my favorite summer essentials that I use all the time such as a great self-tanner.  I have used St. Tropez for three years now and love it's no fail mitt application. I am totally digging the book The After Party and all of the Houston socialite drama that takes place.  Since I have lived in Houston for 11 years I can totally see all of this unfolding!
Outfit Details
Kimono and Sunglasses c/o Charming Charlie