On Friday you saw Part 1 of my favorite Nordstrom Summer Sale Must Haves.  Today is Part 2!  Today I will show you more must have looks.  You will also get to see some of my favorite shoes from the Nordstrom Summer Sale.  After all, shoes are expensive so when you can get them 40%- buy all the shoes!
REMINDER- The Nordstrom Summer Sale Ends Aug 6th.  All Items will go back to full price!
Let's get started!
OUTFIT 1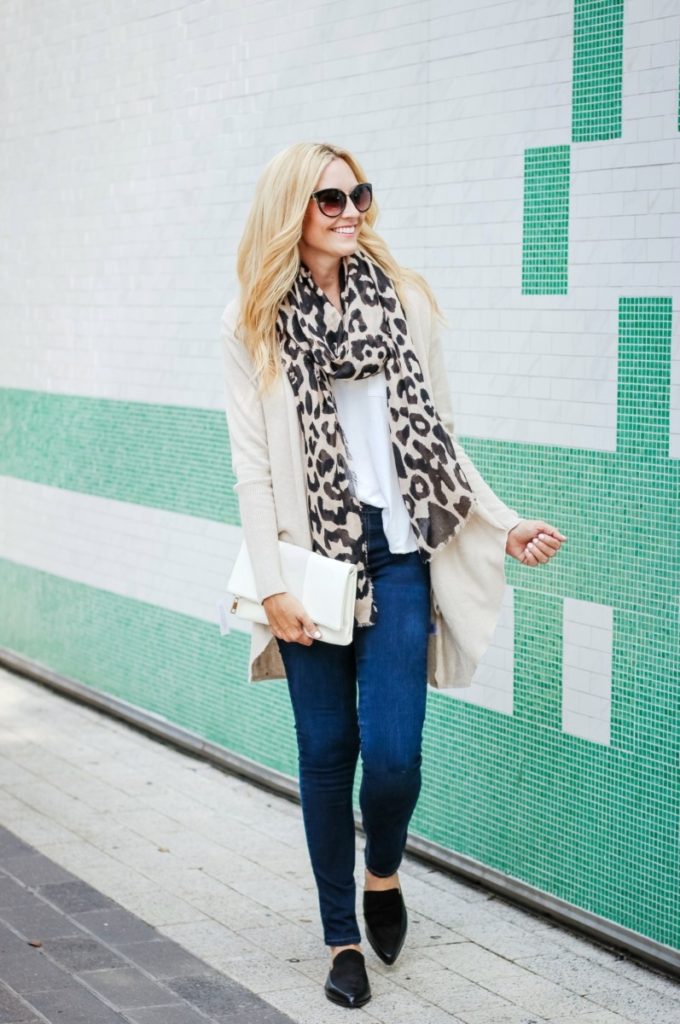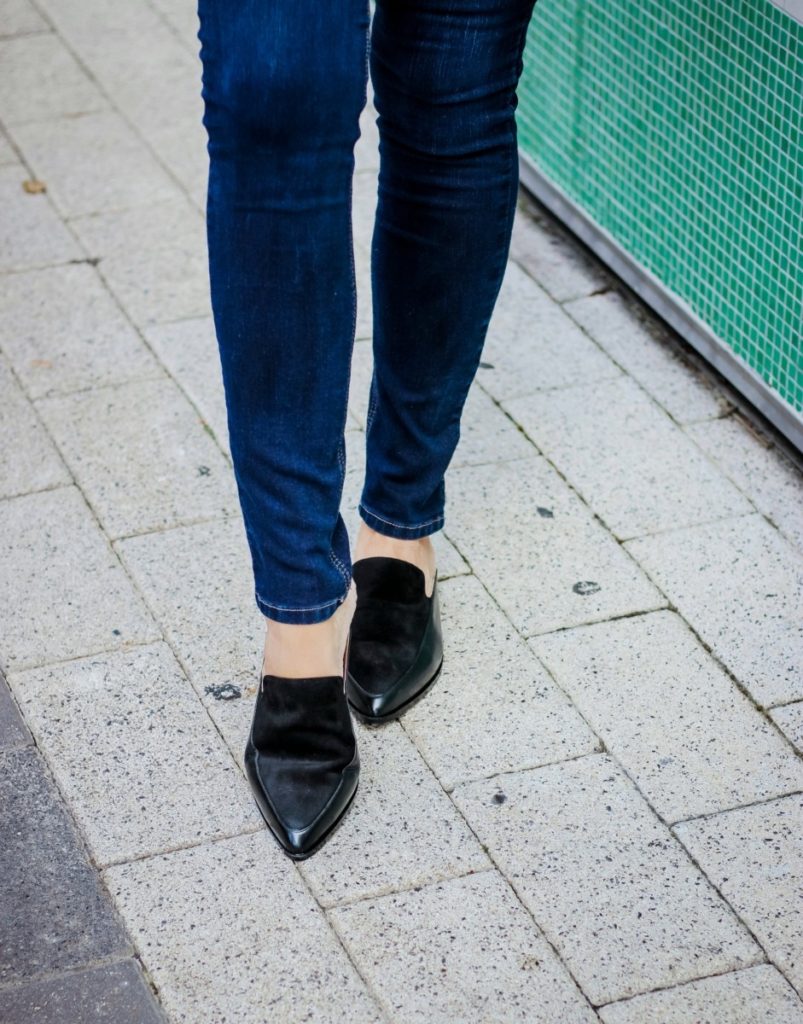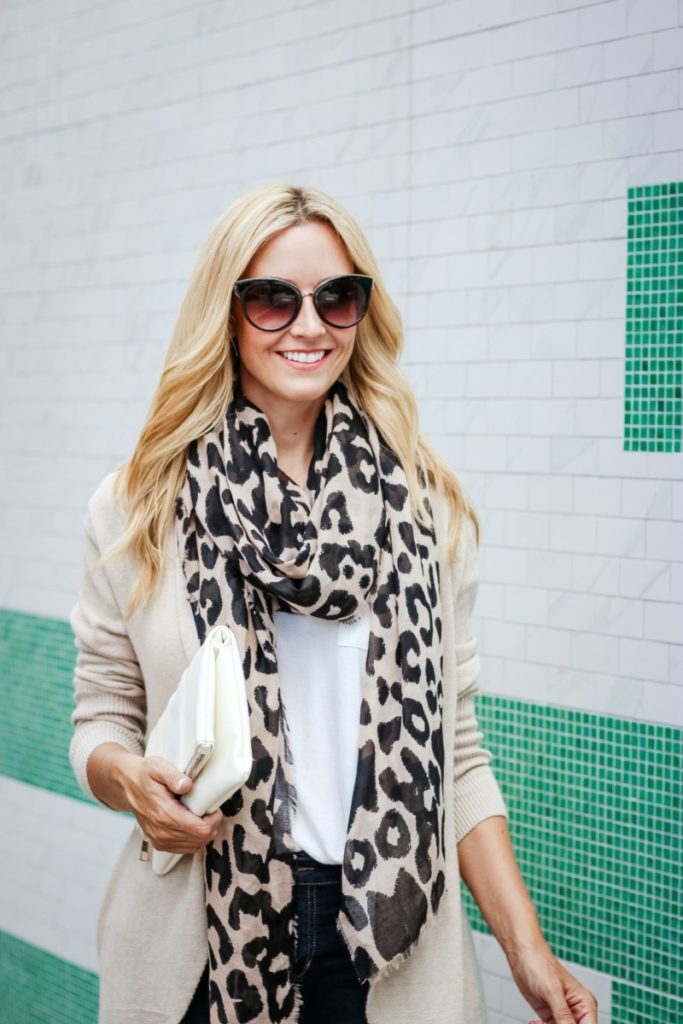 My Look
Click and picture of the item you like.
These black slides caught my eye immediately.  Let me tell you friends- these slides are soft leather, comfortable and the perfect everyday shoe. They are also available in leopard and silver.  These would also be gorgeous with white jeans!
Size Reference: These run SMALL.  I went up an entire shoe size.
This Leith cardigan might be the softest thing ever after the Barefoot Dreams cardigan.  The length is perfect and this could be worn with leggings,to work with dress pants or a skirt.  The options are endless.  I did go with the small in this to get a more polished look and not a baggy look.
Boy oh boy this tee is going to be the bane of my existence.  I snagged this baby on day one and I am KICKING myself for not grabbing the grey one.  If you missed out on the best tee ever made, here is my tip.  I would buy one in whatever size/color is available.  They are $15 right now, even after the sale they will only be $24.  So if you want two- buy two.  HOPEFULLY, when the sale is over, they will restock.  At this point, you can exchange your wrong size for the correct size/color at the sale price.
I have had a lot of you tell me you can't wear distressed denim to work or you just don't like distressed denim.  I read you loud and clear!
I bought this dark denim last year and they brought it back for under $100!!!  Praise the denim Gods.  If you have a little junk in yo trunk like me aka bigger booty or hips, you will adore these jeans.  The dark color is slimming, they have the perfect amount of stretch.  The look is classic so these will be in style for a long time.
This scarf has the best leopard print of any scarf I've found.  It is light weight and the perfect size.  If I had a scarf bff this would be it.
OUTFIT #2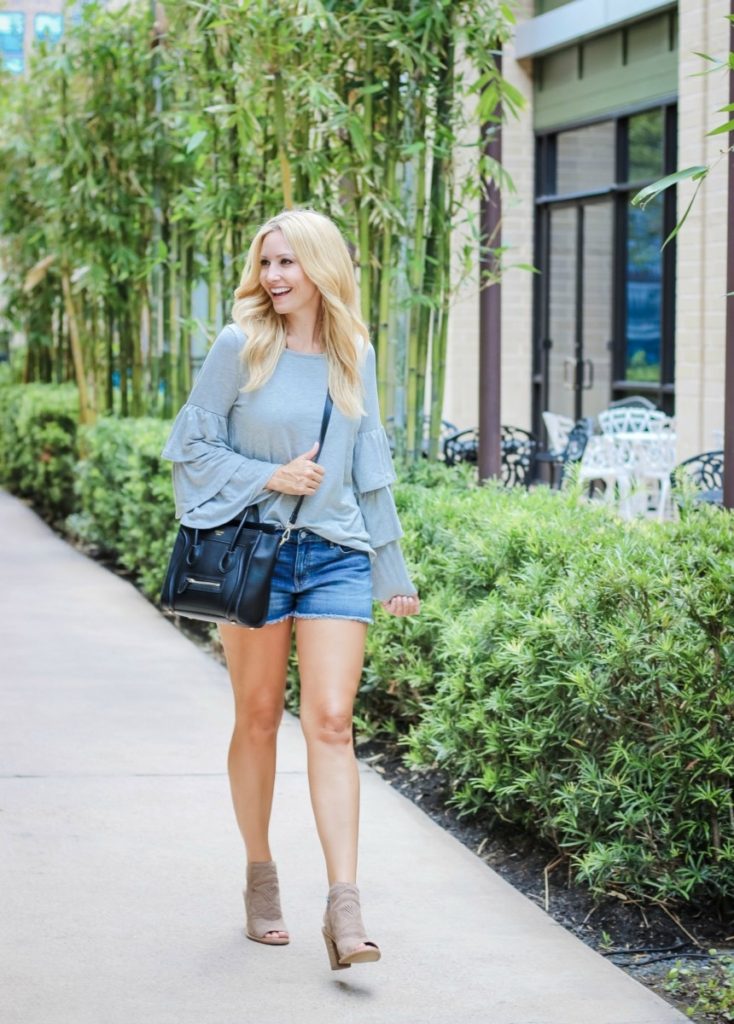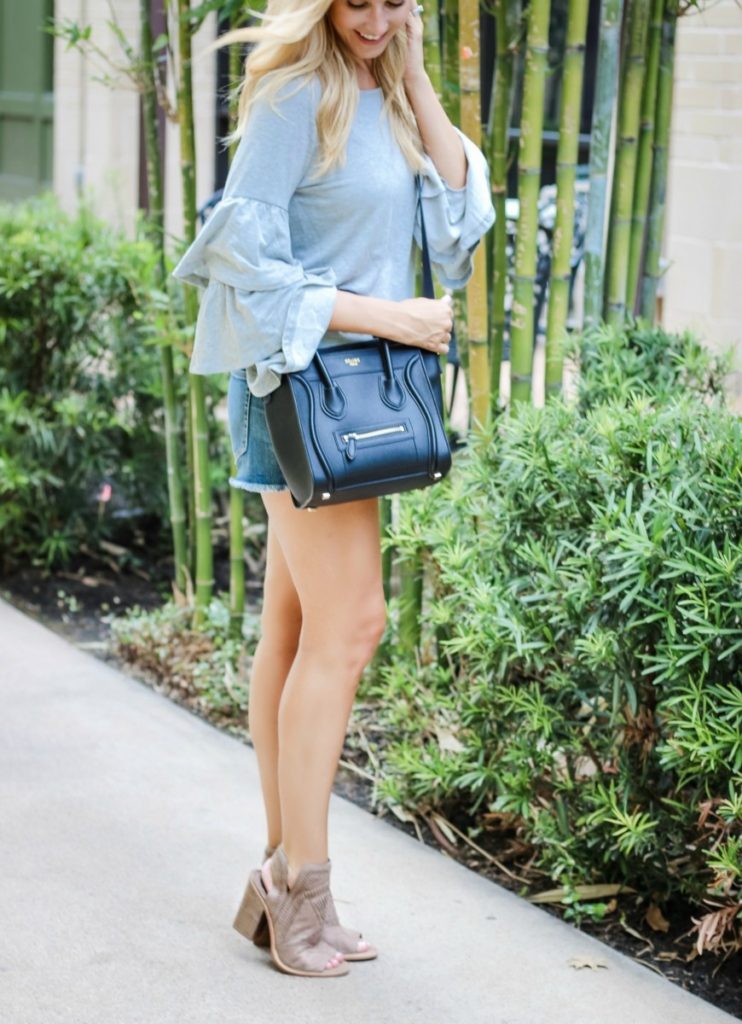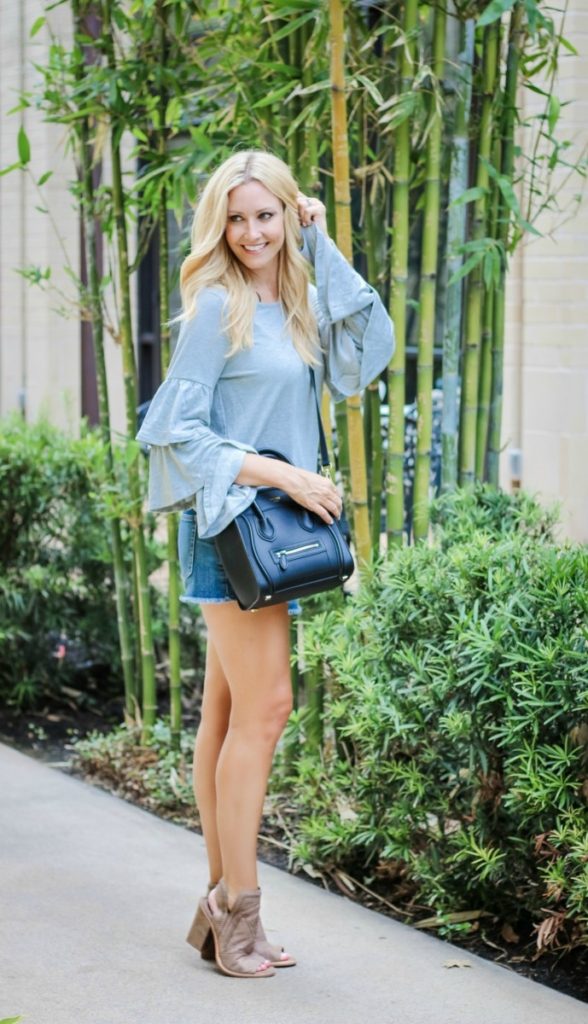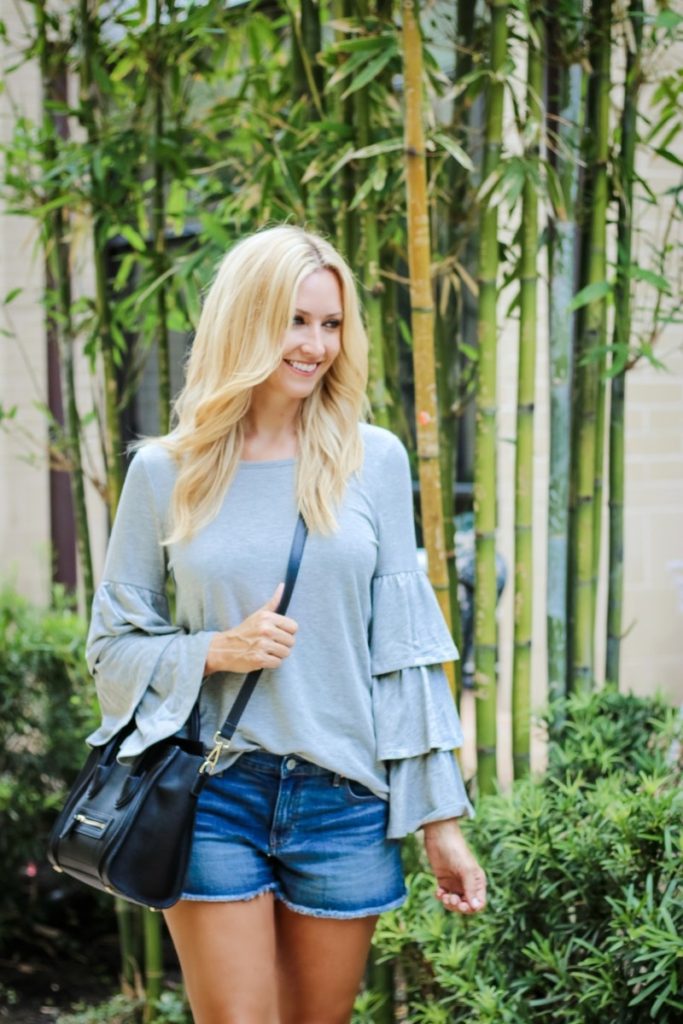 MY LOOK
How stinkin cute is this ruffle sleeve top?  This one in particular is super soft, the perfect length and would look amazing styled with a skirt, jeans, slacks, etc.  I went with the small to avoid any bagginess.
These are hands down my favorite purchase of the whole sale!  You can pair them with just about anything.  In this post I styled them with a cardigan and I wore them with just about every top possible in this post.
Everyone needs a great pair of denim shorts for the summer and even into fall.  When fall comes, I love to throw on a cardigan over top my tee for those cool mornings or nights.
Who doesn't love a basic black tote?  They are perfect for throwing all of your kids junk in or take it to work as a briefcase.  Mine carries pretty much everything and maybe even the kitchen sink. More affordable version here.
OUTFIT #3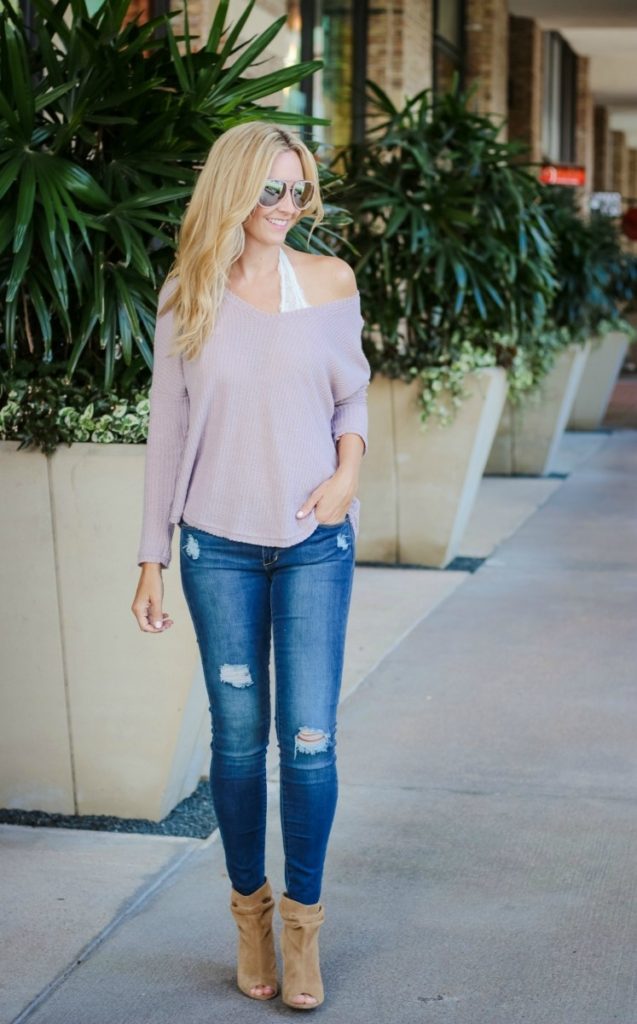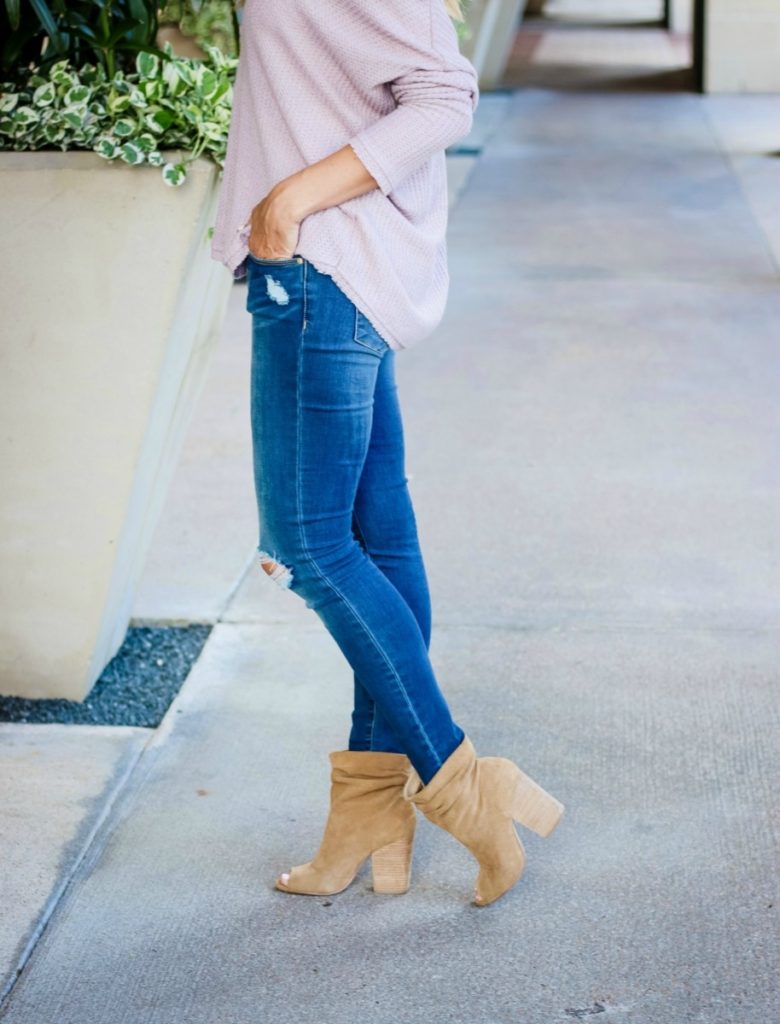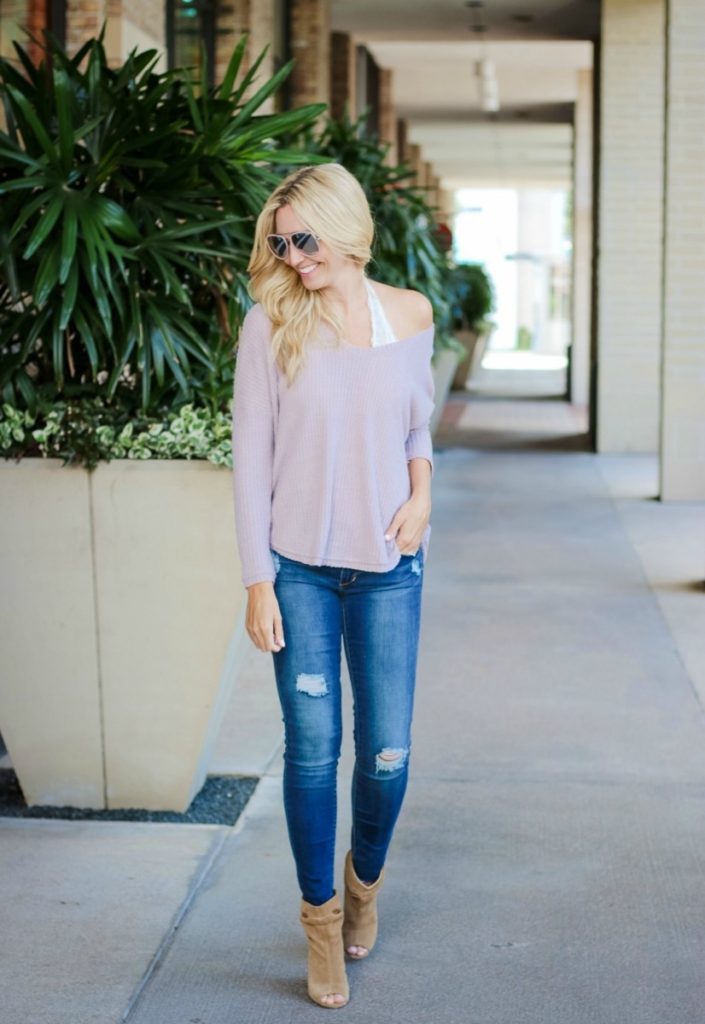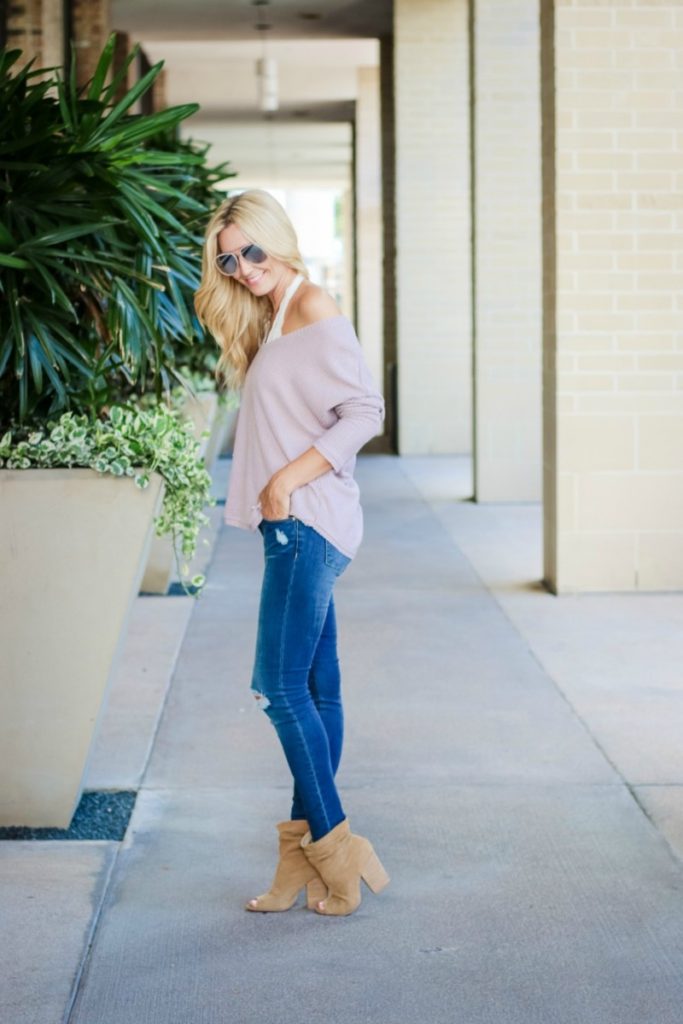 MY LOOK
IN STOCK- NOT BACK ORDRED! Ya'll all of my friend bought these slouchy booties last year and I regretted not snatching them up.  The slight ruching  gives any look that bit of edge but with sophistication.  Your jeans will have to be true skinny jeans so you don't end up with a cankle look.  Otherwise, style them with skirts, leggings or shorts! These run true to size.
This thermal comes in four great neutral colors.  I went with this blush lilac color to steer away from the basic black and grey in my closet.  This top is very soft and will be perfect with denim shorts until the weather cools down.  It does have a deeper v-neck.  If you are more modest I would pair it with a cami.  I thought it would be cute with a bralette as well.  Sizing seemed to be all over the place as far as reviews went.  I sized up to a medium for a more relaxed slouchy look.
These were the first pair of jeans I picked up and then I loved them more when I saw the price tag during the Nordstrom sale.  How often do you find a pair of jeans for less than $45?  These jeans have the perfect amount of stretch.  And HOLY SOFTNESS!  These feel like brushed denim and hug you in all the right spots.  The raw hem actually makes my ankles look thinner because they taper perfectly.  I am 5'9 and these hit right above my ankle.  If you are shorter these will be the perfect length for you as well.  They run true to size.
Hi- My name is Sara and I have an addiction to sunglasses.  I HAD to have these sunnies.  The blush pink rim and reflective shades for only $35 had me sold.  They also come in a black/silver combo which will be perfect for winter!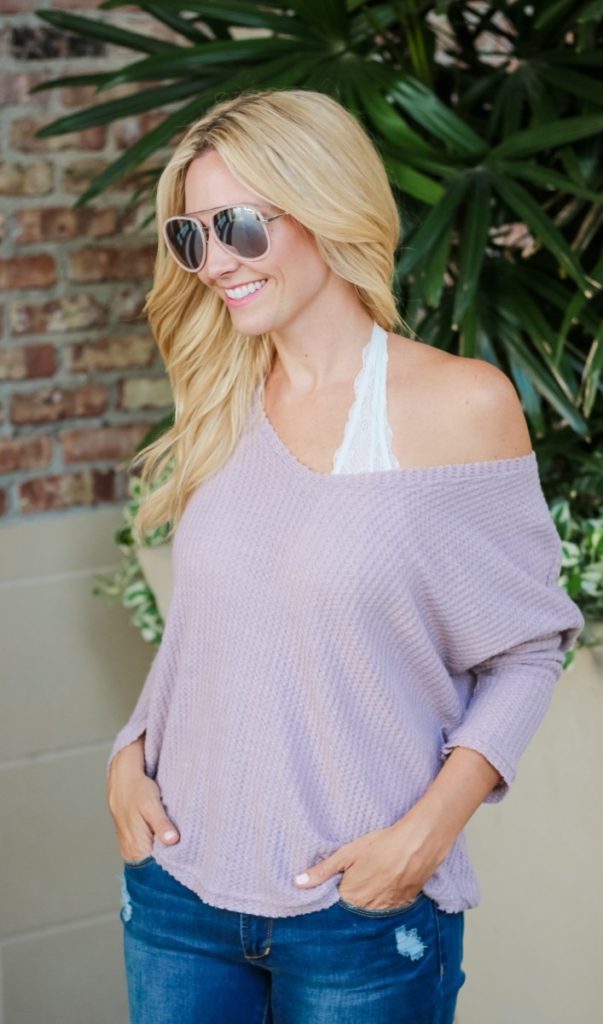 I hope ya'll saw some shoes that you hadn't noticed before and different ways to style all of your new goodies!
I'd like to give a huge thank you to Nordstrom for sponsoring this post!
Pictures: https://www.themcraesphotography.com/
XO-Sara