It's my favorite time of the year-holiday shopping!!!  This month I am sharing my favorite winter makeup and Nordstrom beauty favorites.  When I get my hair done we talk the whole time about new makeup and beauty faves.  I get so excited about discovering new products and testing new things like this new setting spray that I can't live without.  It works wonders when you are taking a mask off and on.  Okay, lets deep dive into my list of new favorite Nordstrom holiday beauty favorites.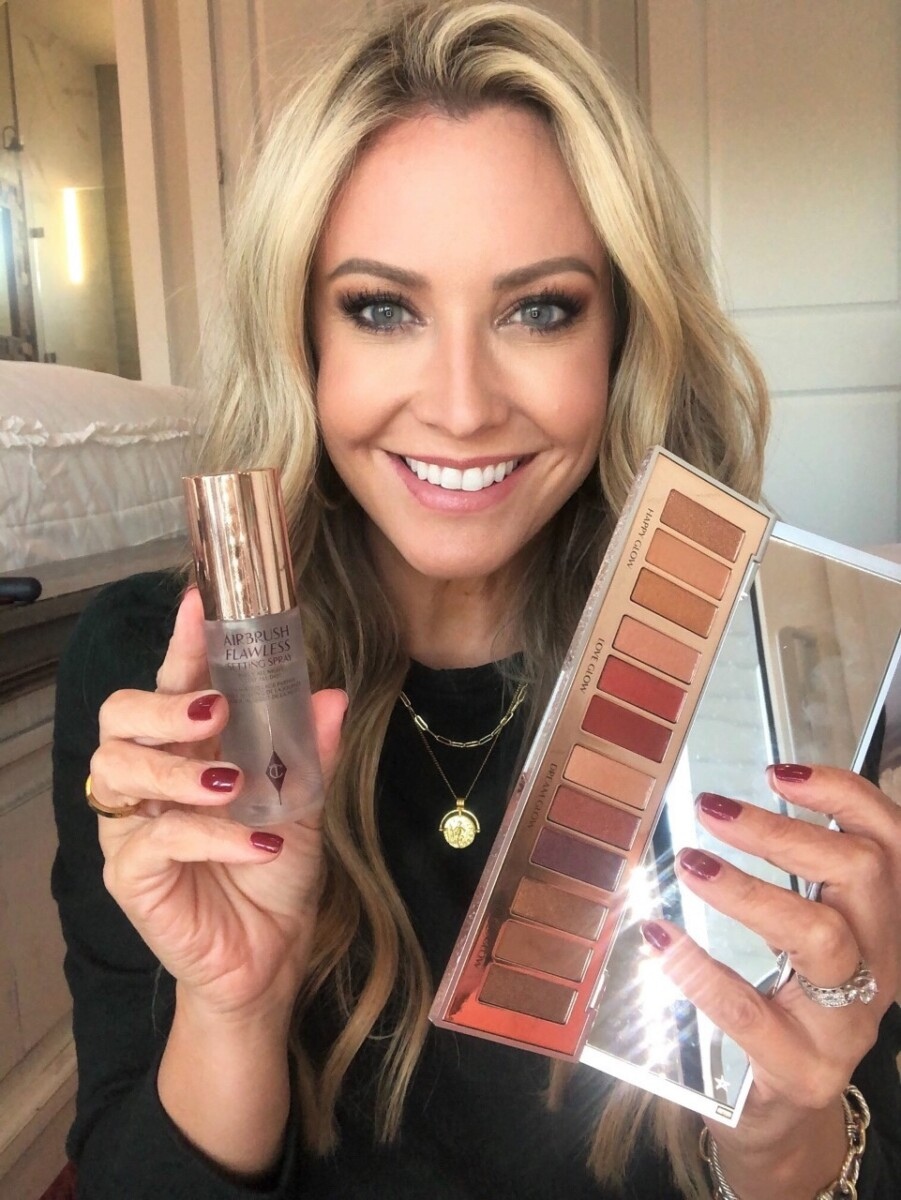 I have repurchased this compact powder three times now.  I recently bought the loose powder and love it as a setting powder.  It is finely milled powder that blends beautifully into the skin.  It doesn't make your skin look cakey or emphasize wrinkles.  The packaging is also gorgeous.
For years I used this setting spray and I felt like it wasn't cutting the mustard.  Last time I got my hair done my hair girl RAVED about this setting spray.  I decided to try it out and OH MY WORD it is so good. Now I have to use it daily.  It also really helps to keep your makeup in place when taking a mask off and on.
The minute the new Charlotte Tilbury Eyeshadow Palette came out I ordered it online and ran to the store to pick it up.  The packaging is gorgeous and it comes with four eye shadow sections with three shades per section for the entire lid, crease and outter corner.  I also use the darker shade in the quad to line my lower lash line.  You can also spray your brush with the above setting spray and then dip them into your eye shadow for more pigmented colors or eye shadow that will last all day. This is the perfect holiday beauty product for your sister, friend or use it as a stocking stuffer!
Typically I don't change blushes a lot but I was in the mood for a change.  I had read so many great reviews about the Hourglass Ambient Blush so I gave it a try.  The formula combines color and a highlighter for a dewy cheek popping effect.  Diffused Heat and Luminous Flush are my top two color choices.
I have been using this foundation for about a year now.  Any time I try a new one, I always end up back with the YSL All Hours.  The formula blends beautifully into the skin.  It is a medium coverage foundation that isn't matte but looks very fresh and hydrating.  Perfect for winter when our skin starts to dry out a bit.  I wear the shade B45 Bisque.
Below I am sharing more makeup products I currently use daily and some that I really want to try-like the Nude Sticks!  I love combo and double duty products.  If you are looking for the best holiday candle, the Nest Candle in the Holiday scent is to die for.  Looking for the best makeup mirror?  This one is a bit of a splurge but perfectly illuminates your face and it's thin making it perfect for travel.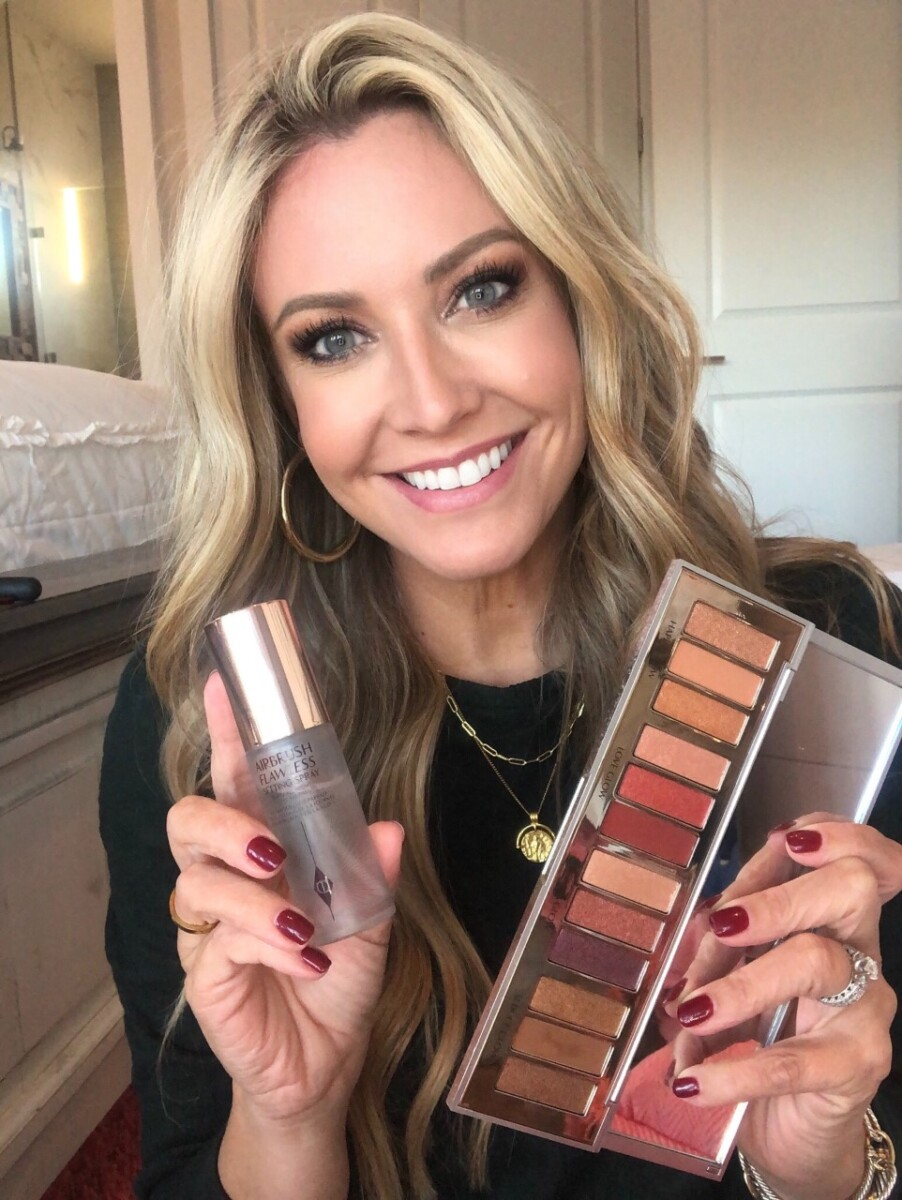 Click Any Picture In The Collage
XO-Sara
Thank you to Nordstrom for sponsoring today's post.
What are your holiday Nordstrom beauty favorites?  Let me know in a comment below!