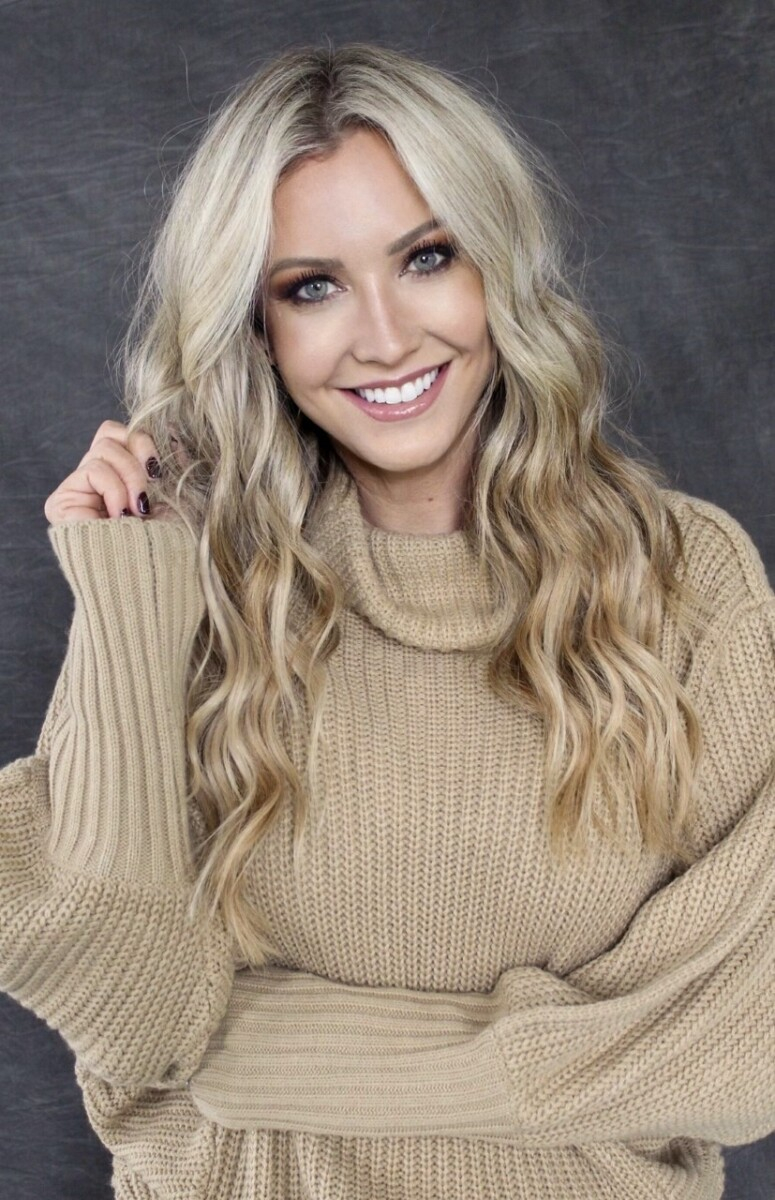 HI!!!  I've never done a makeup how to Q&A and I'm so excited to answer all your questions. Last week I ask ya'll what makeup items you wanted me to try or what you need help with.  I took those questions and shared my tutorials over in IG stories and I'll be answering them more in depth with all the links here.
I typically buy my makeup from Nordstrom because they have a wide variety of products, offer curbside pick up and I can earn Nordstrom notes towards future purchases!  Be sure to check out more of my winter makeup favorites in this post.
Q: FOUNDATION: I've tried so many and not in love with any.
I'll share my top three foundations along with the CC cream I use multiple times a week.  I use THIS FOUNDATION BRUSH to apply quickly because I don't have 10 minutes to blot my face with a beauty blender 500 times to blend everything in.
#1 YSL All Hours Foundation-color B45 Bisque. SPF 20, long wearing and this works well with my dry winter skin but also stays put and looks luminous during the hot summer months. My friend LisaLisaD1 told me about this foundation last year and I've been using it ever since.
#2 Dior Forever Wear– color depends on season. SPF 35, long wearing, blends well and leaves the skin looking natural.
#3 IT Cosmetics CC Cream– color Light in winter and Medium in summer.  A little goes a long way with this CC cream.  If overdone it can feel thick and sit on the skin.
Q: CONCEALERS: How do I prevent caking?  Concealers for mature skin? 
This might be my favorite topic! I love playing with concealers and working to get that bright undereye look without settling, caking or creating the overly white masked eyes look. Before applying concealer make sure to moisturize the undereye area.  For mature skin I suggest a creamy concealer that isn't too emollient.  I find that emollient formulas settle into wrinkles.
#1 NARS Radiant Cream Concealer
#2 Dior Foreverskin Correct Concealer
#4 Laura Mercier Secret Camouflauge Stick – This is a duo stick great for specific spots and blemishes.  It also has a brightening stick at the other end.
After applying concealer I blend it out with a damp BEAUTY BLENDER.  Then I apply under eye brightener.  My two favorites are Trish McEvoy brightener and BECCA under eye brightener.  The Becca is a bit more emollient than the Trish McEvoy.
SETTING– I use a brush like this and dip it into this UNDER EYE BRIGHTENING POWER.  I lightly press the brush under my eye.  Do not sweep the brush across the eye.
Q: Eye Shadows, how do I apply eye shadow and what colors go where?
My favorite eye shadow palettes:
Bejewelled Eyes to Hypnotize Palette
Hollywood Flawless Eye Filter Luxury Palette
Start with the lightest color and use this on your entire lid up to your brow.  Next I use a medium color in the crease of my eye.  If you want to glam it up pick a darker color for the outer lid and crease. Blend upward.  My eye shadow trick is to take a slim brush and angle it from your nose to the outer corner of your eye.  Keep the darker shadow in this area for a lifted eye look.
Q: What is the best lash serum?
I've been using THIS LASH SERUM for two years now and it is the best one I've tried. I suggest applying it every night for 3-4 months.  This is when the lash cycle will start to turn over and you will notice your lashes growing. At this point I taper down to using 2-3 times a week for maintenance.
Q: Eyebrows- Which products do I use?
I had my eyebrows microbladed a few years ago and probably need them touched up! Below are my favorite brow products for creating sculpted fluffy brows, even if you down have them naturally.
Q: Contour- What do I use to contour?
Q: What are your favorite blushes?
I love a blush that has a bit of shimmer so it gives my cheek bone more of a lifted look when the light reflects.
BEFORE & AFTER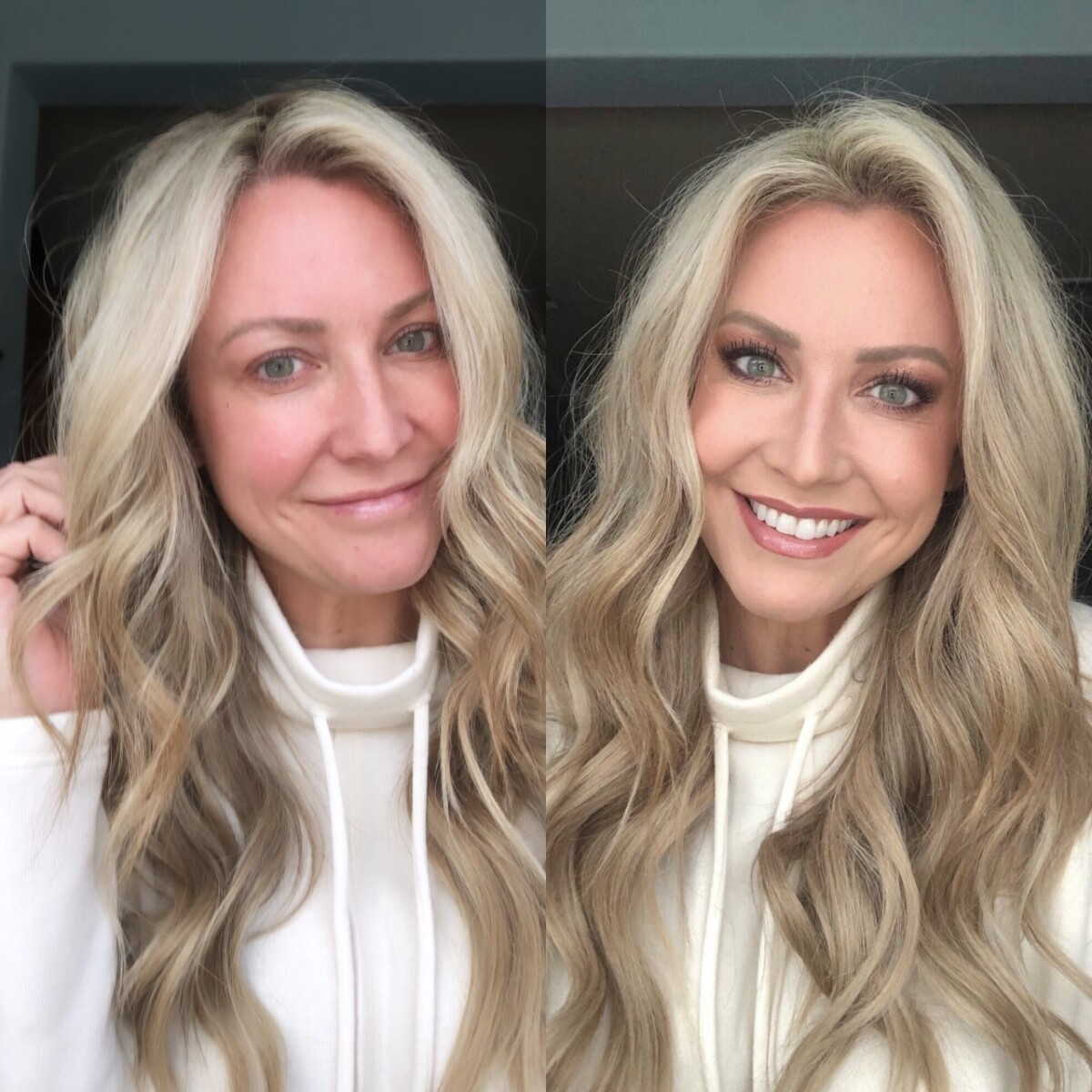 Hope you have fun trying out new techniques! If you have any questions feel free to leave them in the comments or send me a message on Instagram!
XO-Sara
Thank you to Nordstrom for sponsoring this post.