The summer heat is here!  My favorite summer outfit are cute summer dresses that I can quickly grab out of my closet and be out the door.  My favorite grab and go cute summer dresses are no hassle, no fuss.  Just simple, easy and kid friendly.
WHITE SUNDRESS– Size Small  /  WEDGES– True To Size /  SUNGLASSES  /  HANDBAG  /  EARRINGS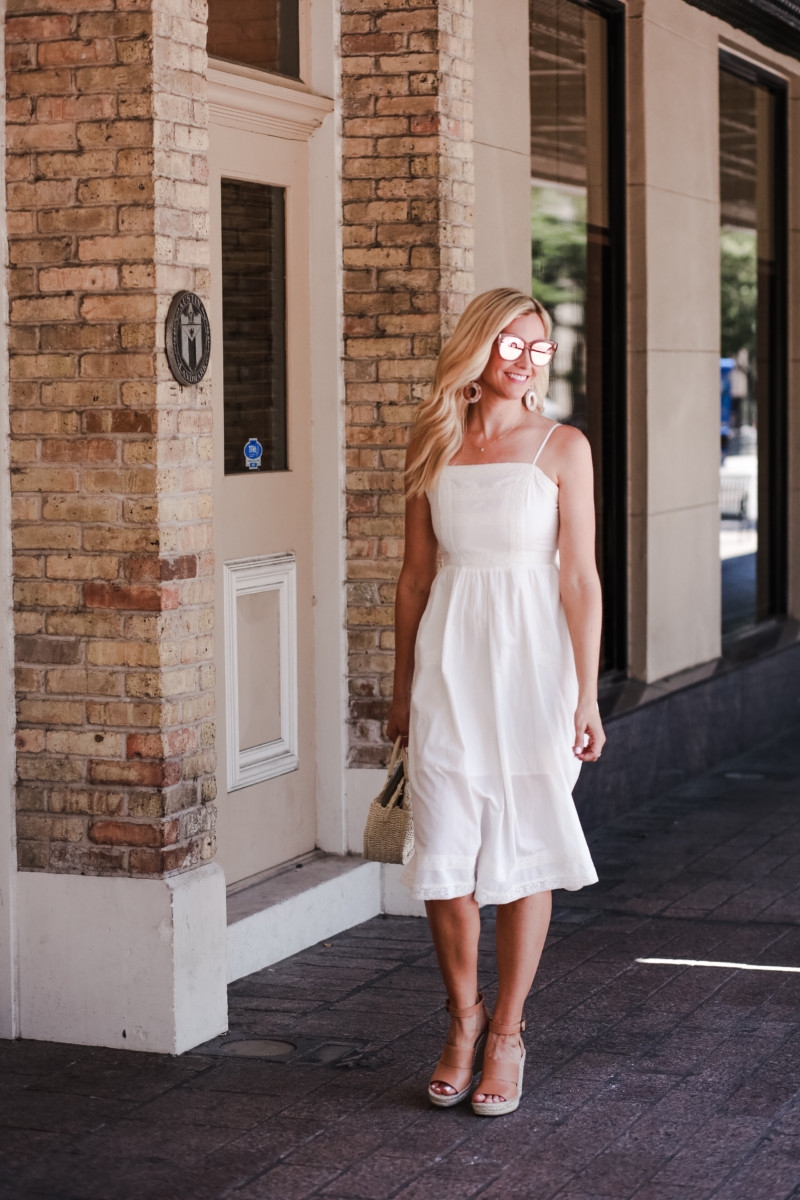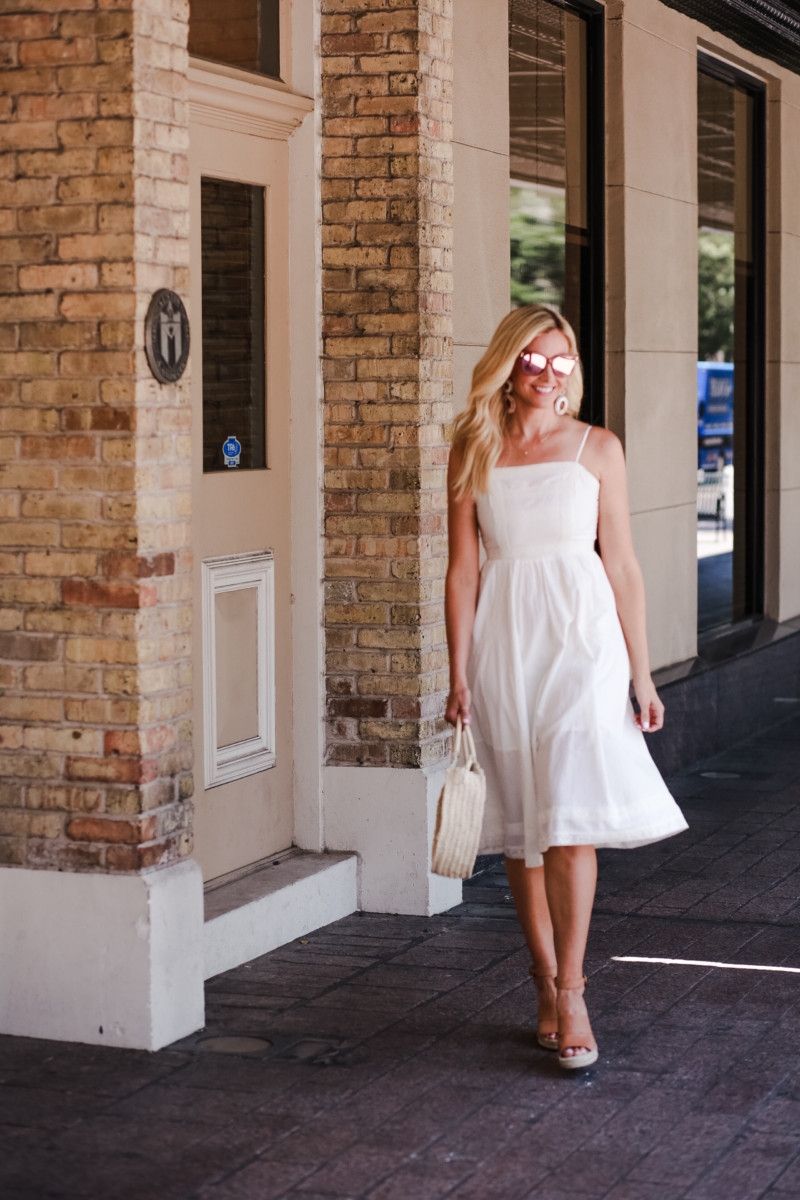 I tend to gravitate towards light and airy sundresses or t-shirt dresses during summer.  This sundress also comes in red which would be perfect for the Fourth of July too.  You can keep this cute summer dress simple by wearing a pair of flat sandals or dress it up with a pair of wedges and a fun earring.  It runs true to size and is lightly lined so it isn't see through.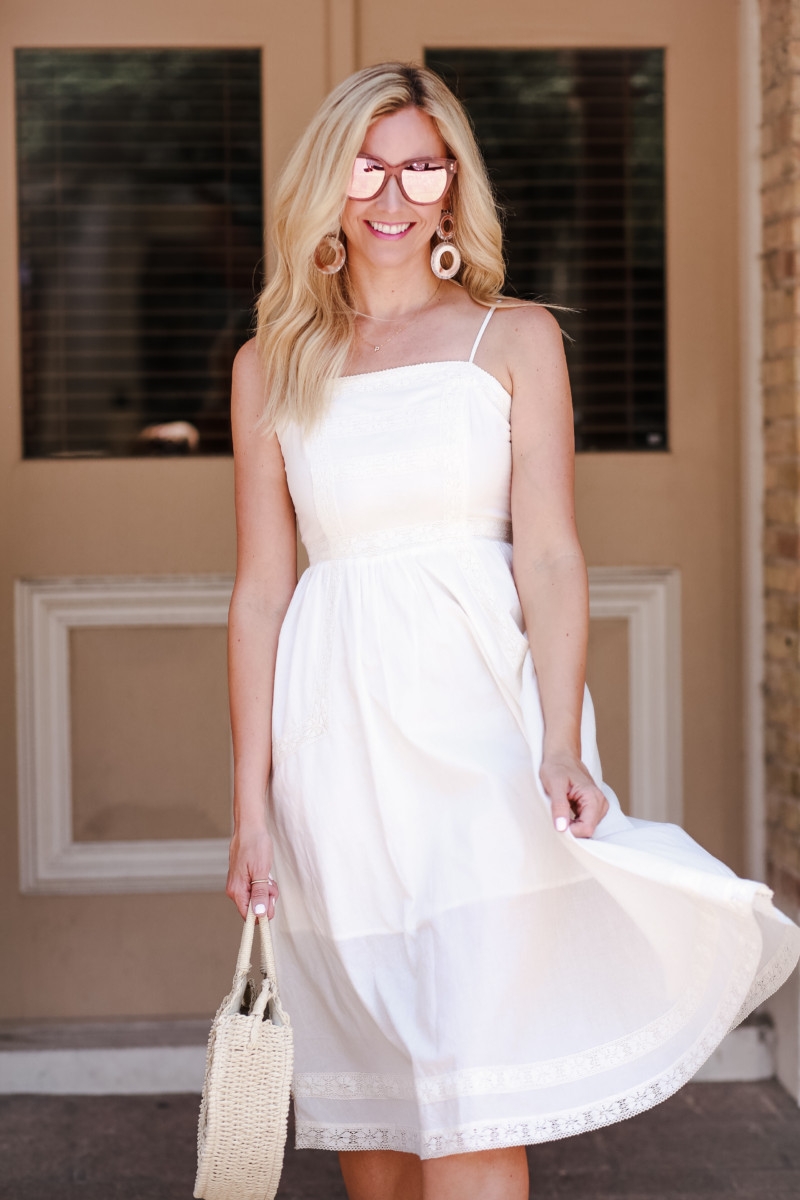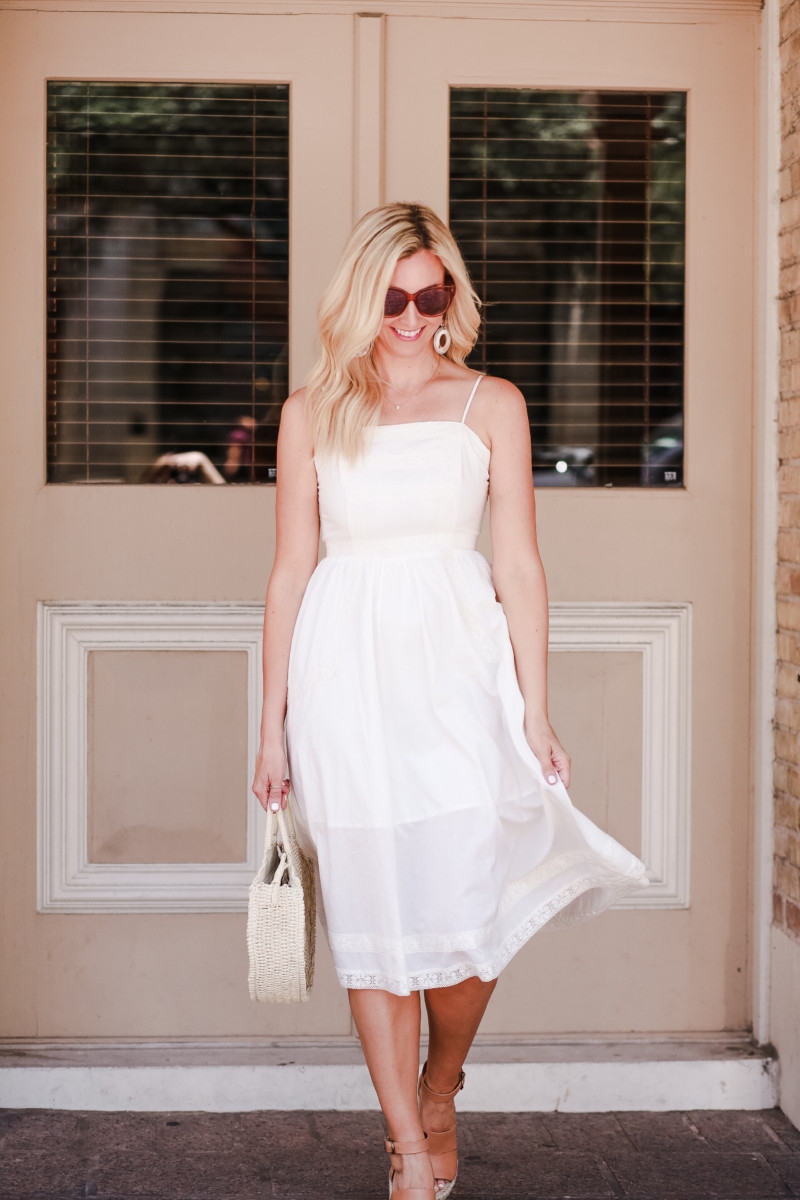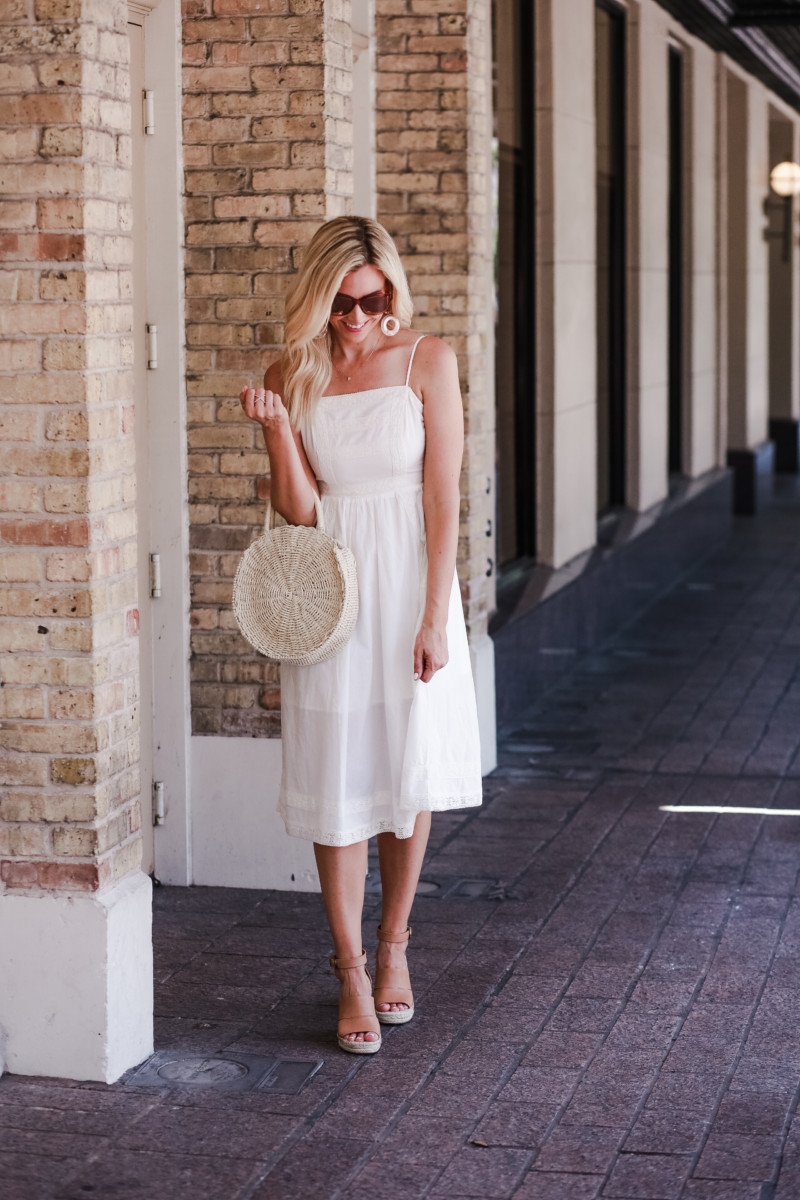 I also love a good t-shirt dress.  These are perfect to throw on with a pair of sandals, flip flops or slides and be out the door.  A t-shirt dress is my no frill way to look put together instantly without really trying too hard.  I wore this one at the beach all weekend.  After a day at the beach, I like to be comfortable and don't like to wear clingy clothing.  I promise Paige was happy!  I think dad just took the picture too quickly before she could fully smile!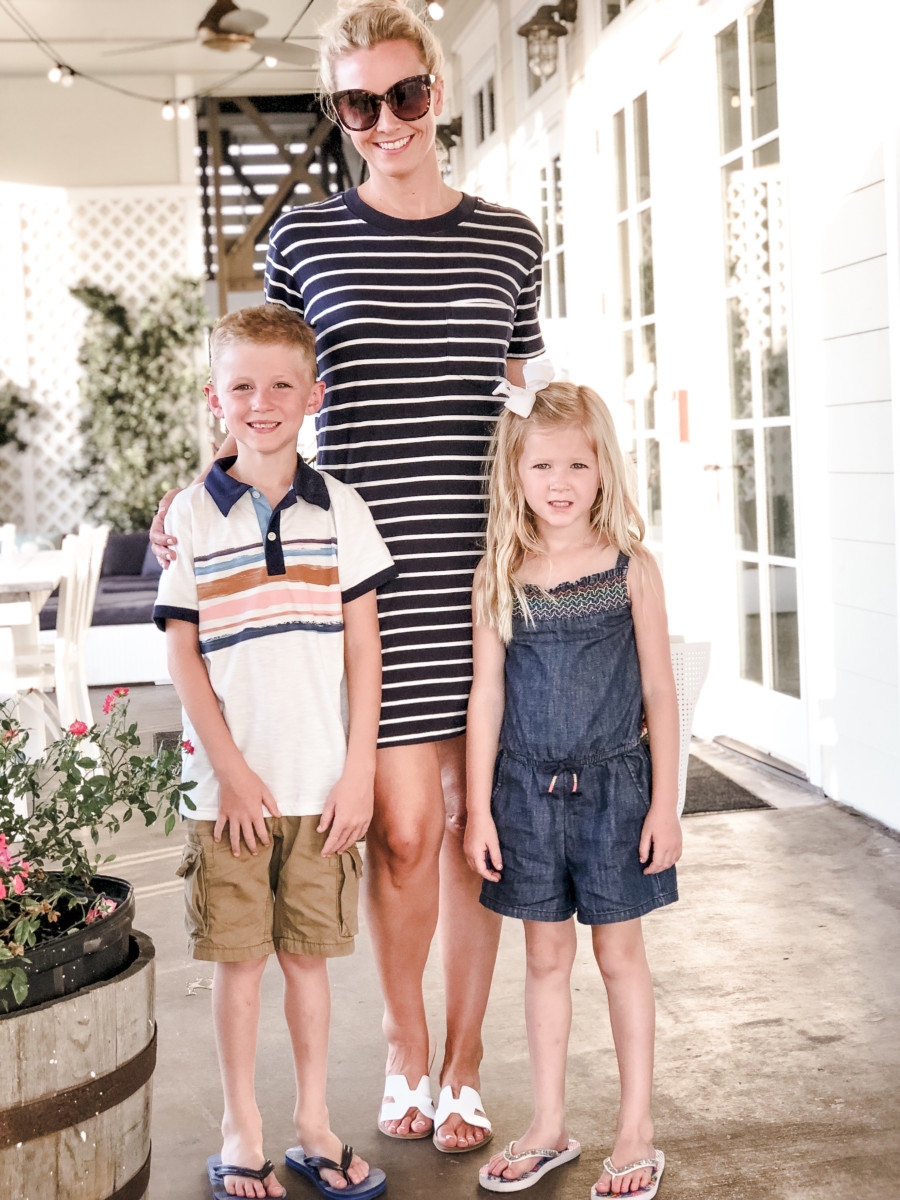 My 10 Favorite Grab and Go Cute Summer Dresses