Hi!  I am back with another Walmart Try-On! I've been doing these about once a month to every other month and each time my order comes in I love the clothes more and more.  Walmart has become my go-to one stop shop for trendy and affordable pieces.  I found some summer style essentials that can take you from chilling out at home to hanging out by the lake or beach.  The fun details make these must have pieces for summer.
Summer Style Essentials

This white dress was a pleasant surprise.  I was not expecting to like it and I ended up loving it.  It is a simple sheath dress with adjustable straps. The lace is soft and I loved how light and airy it was for summer.  This dress is lined but I do recommend wearing nude colored undergarments.  If you want to go bold, this dress comes in neon pink, neon yellow and green!
WHITE DRESS -Med  /  SANDALS
Be sure to catch my 3 Casual Outfits From Walmart post
SUMMER PANTS-Med   /SANDALS
These are THE PANTS OF SUMMER!  When I put these pants on I fell instantly in love.  They are beyond comfortable and double as a swim cover up.  The legs are basically open but they are closed when you tie the two strings together in the front.  The front strings have these adorable neon tassels and the back waist is elastic.  If you are not a shorts lover, these are definitely make these part of your summer wardrobe essentials!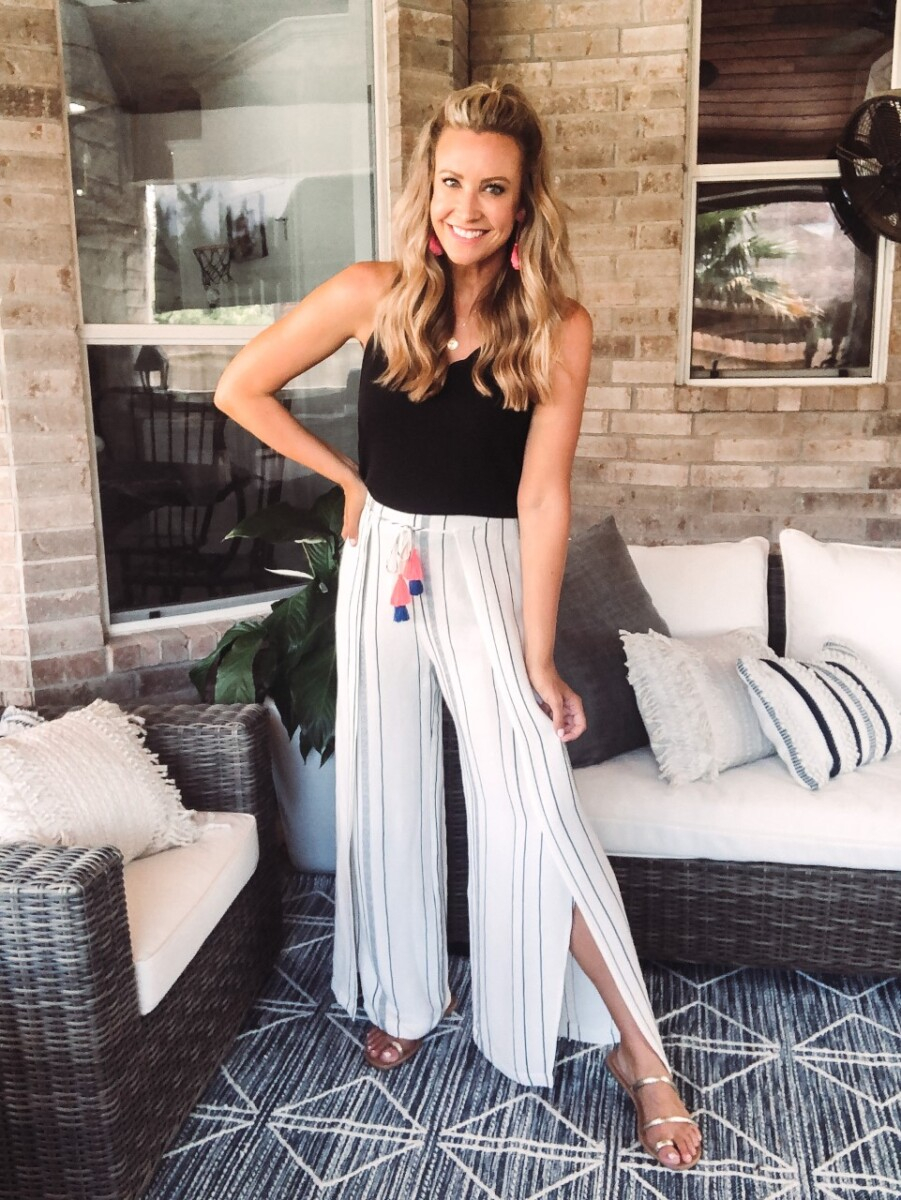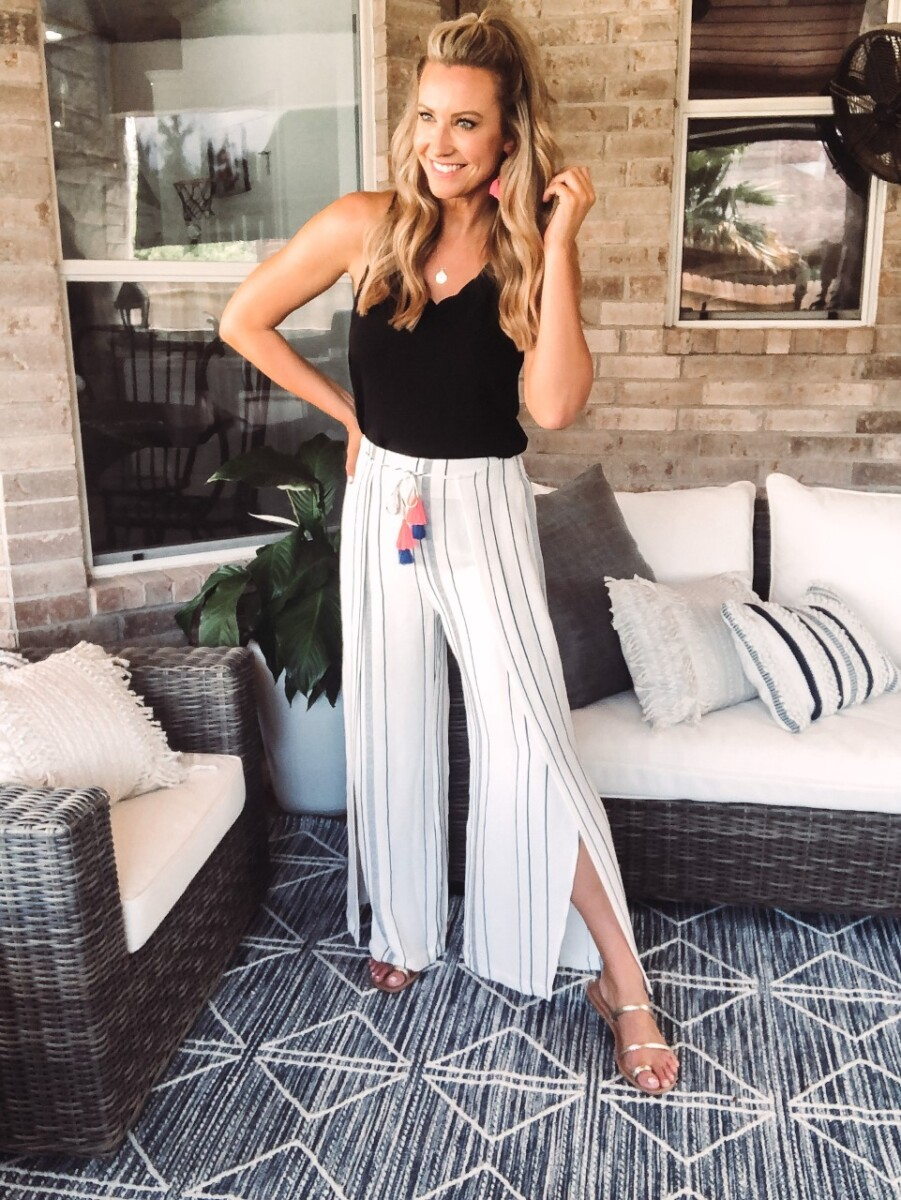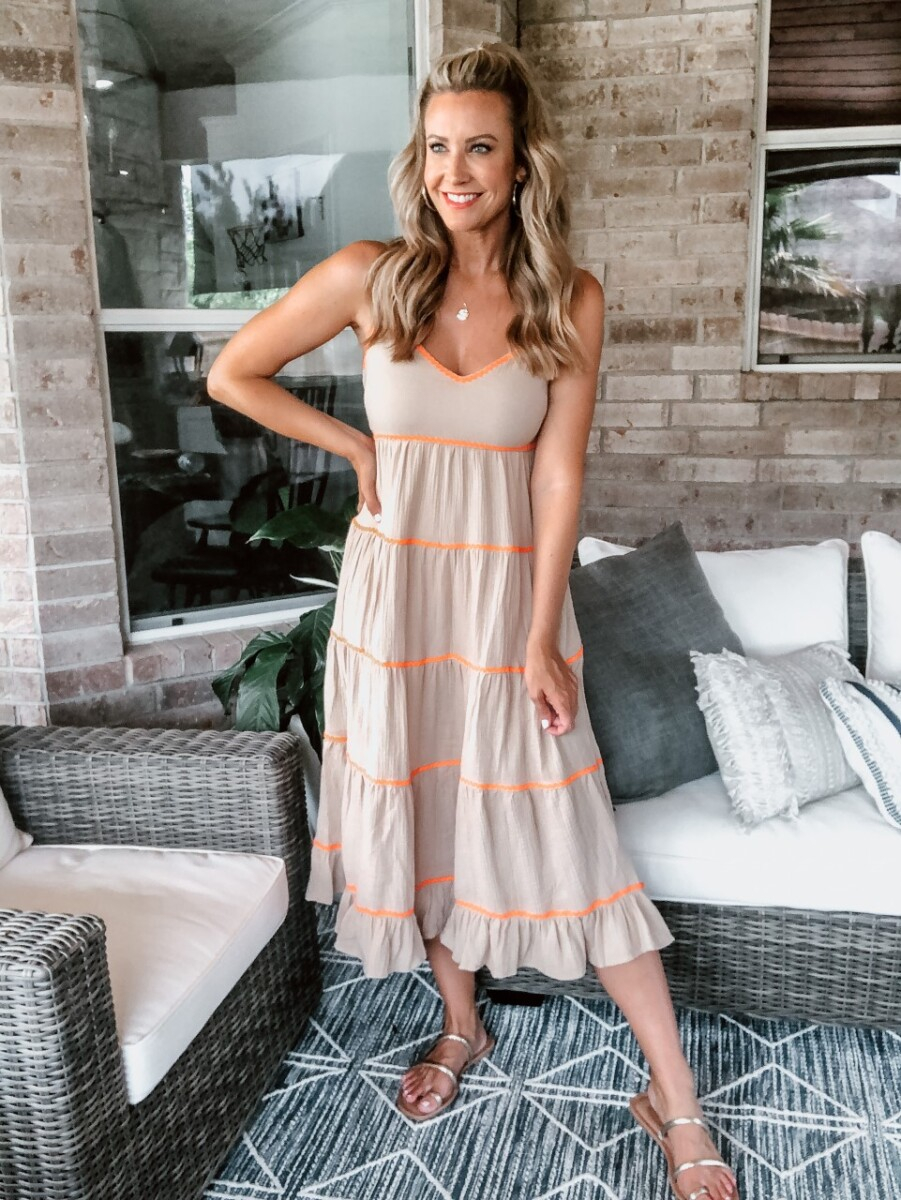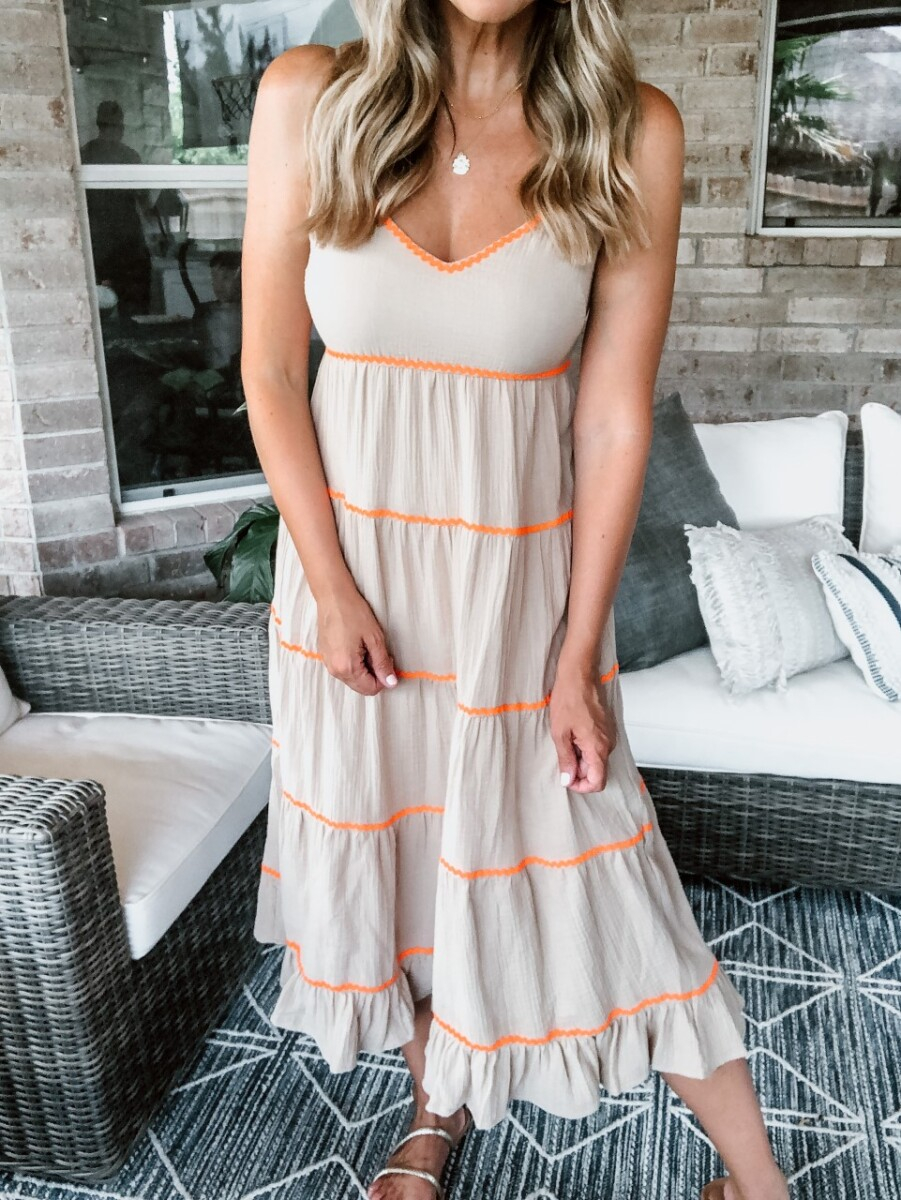 MIDI DRESS– Small  /  SANDALS
It's no secret that I love a midi dress.  If you are shorter this will be a maxi.  The fabric is light and gauzy with a fun neon orange rickrack trunk around each ruffle.  This dress has a side zip closure and makes the perfect breezy dress for summer.  This one is a top seller and will sell out fast!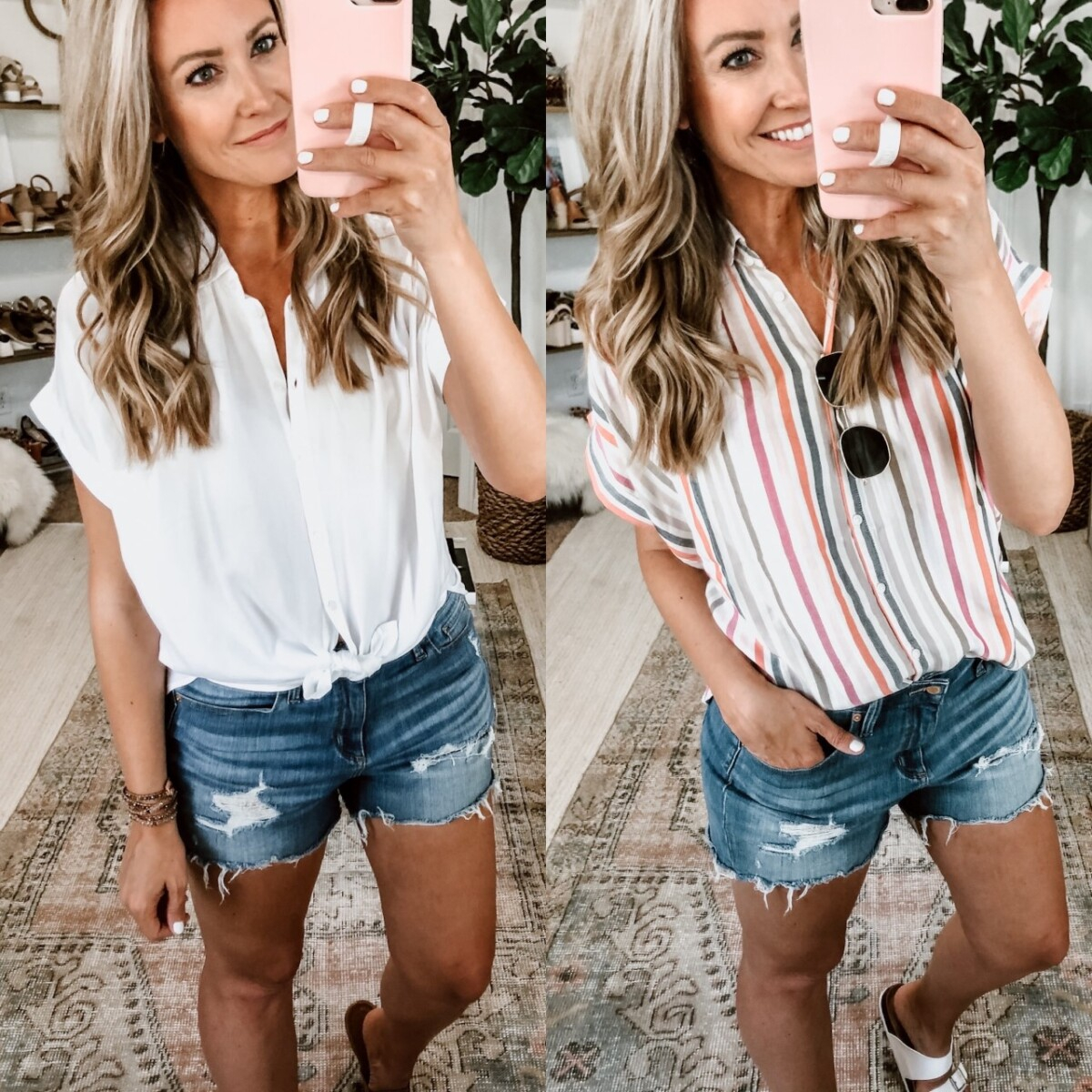 CAMP SHIRT– Small
I have a shirt identical to these that cost triple the amount.  I actually prefer the budge friendly version because the material is lighter and more fitting for the hot summer temps.  They do run oversized and have a slight dolman sleeve.  I sized down to a small but if you prefer it to be more fitted I would go down two sizes.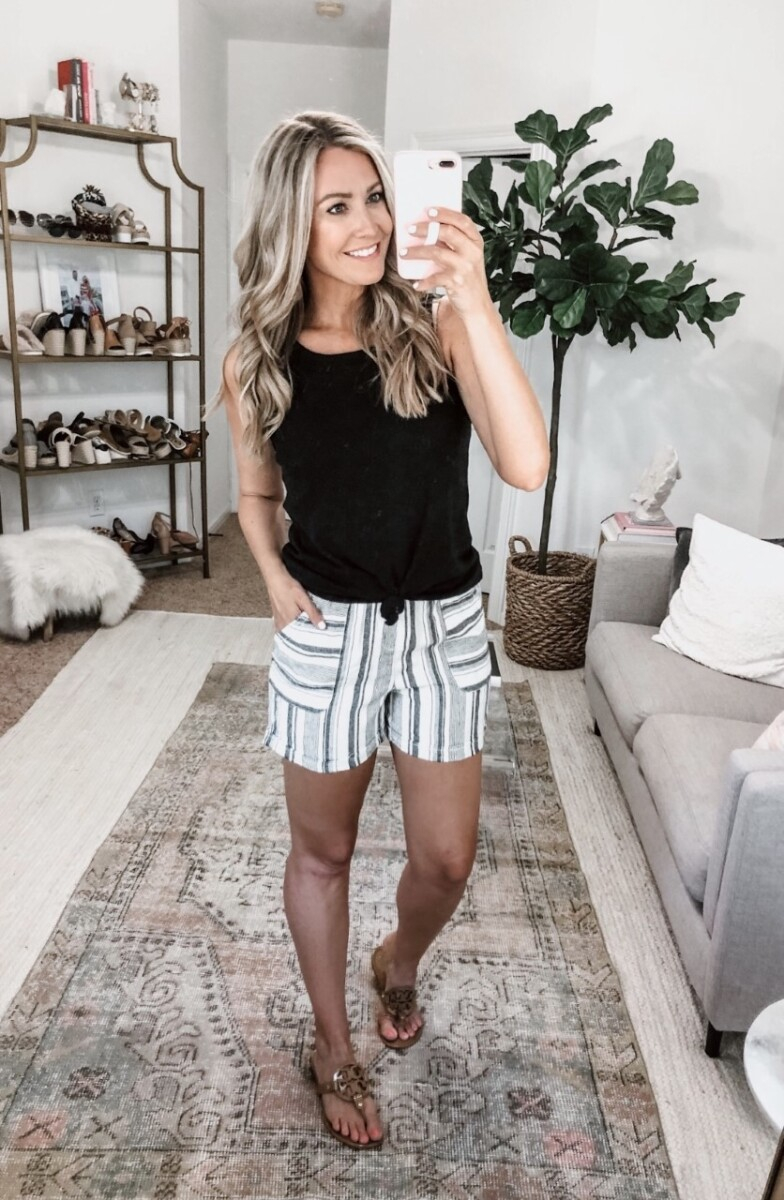 LINEN SHORTS– Small  /  RIBBED TANK- Small
A great pair of linen shorts and a ribbed tank are definitely two summer staples.  These linen shorts ran a bit big so I did size down in them. They started off a bit tight in the thigh area but linen stretches out so much and these fit perfectly after five minutes. I love the length of these ribbed tanks.  They are perfect if you like to front knot your tops.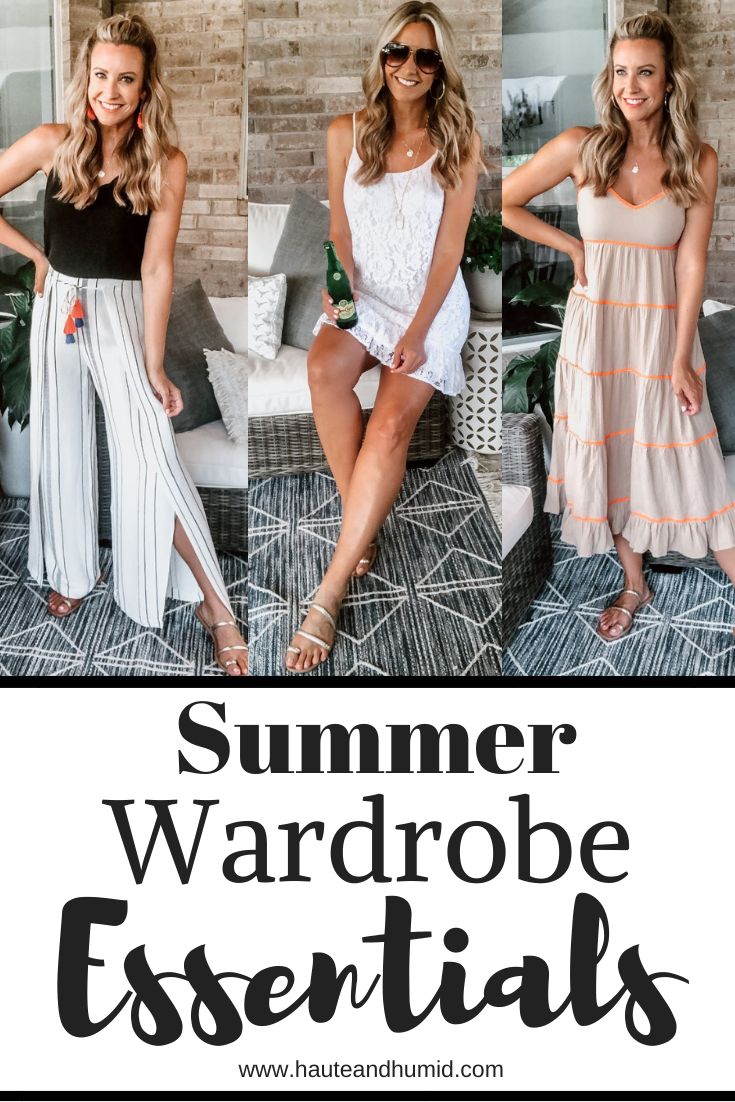 XO- SARA
Thank you to Walmart for sponsoring today's post!
What are some of your summer style essentials?  Let me know in a comment below!