Have you ever applied your makeup and it looks perfect until you step foot outside?  The heat and humidity of summer is no joke!  The longest hottest days of summer are just beginning here in Texas and having lived in Houston for 14 years, I've come by a few sweat proof makeup tips.  After all, my blog name is Haute And Humid!
I joined forces with Nordstrom to share my best kept secrets for keeping that fresh faced look.  I love shopping Nordstrom because I can use my card to earn points.  I use those saved up points to shop during the Nordstrom Anniversary Sale so it isn't hitting the pocket book quite as hard.
Sweat Proof Makeup Tips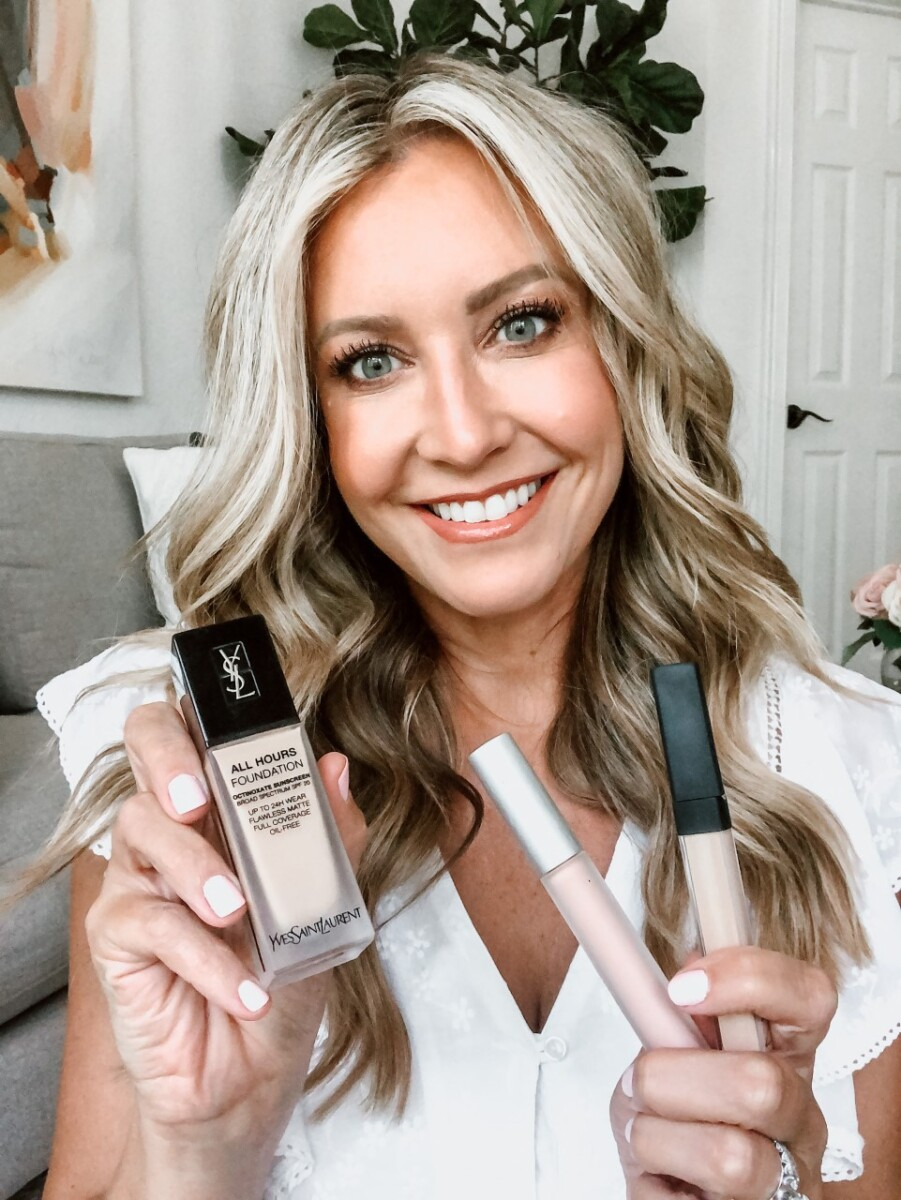 PRIMERS
Primer acts like the mortar between your face and the foundation.  I love HOURGLASS MINERAL VEIL PRIMER.  It dries nicely on the skin and doesn't stay too tacky.  Eyelid primer is another must have for keeping your eye shadow on the eyes!  Don't you hate when it has magically evaporated an hour later or all the sparkle has migrated to your cheeks.  I've been using the NARS EYELID PRIMER and love the formulation.  My eye shadows are brighter, they don't crease and stay put all.day.long!
FOUNDATION
Opt for an oil free matte foundation.  Dab on a light thin layer with a damp beauty blender.  This way the product is pushed into the skin rather than smeared on top with a foundation brush.  Below area a list of great matte longwear foundation perfect for long hot days.
Longwear Foundations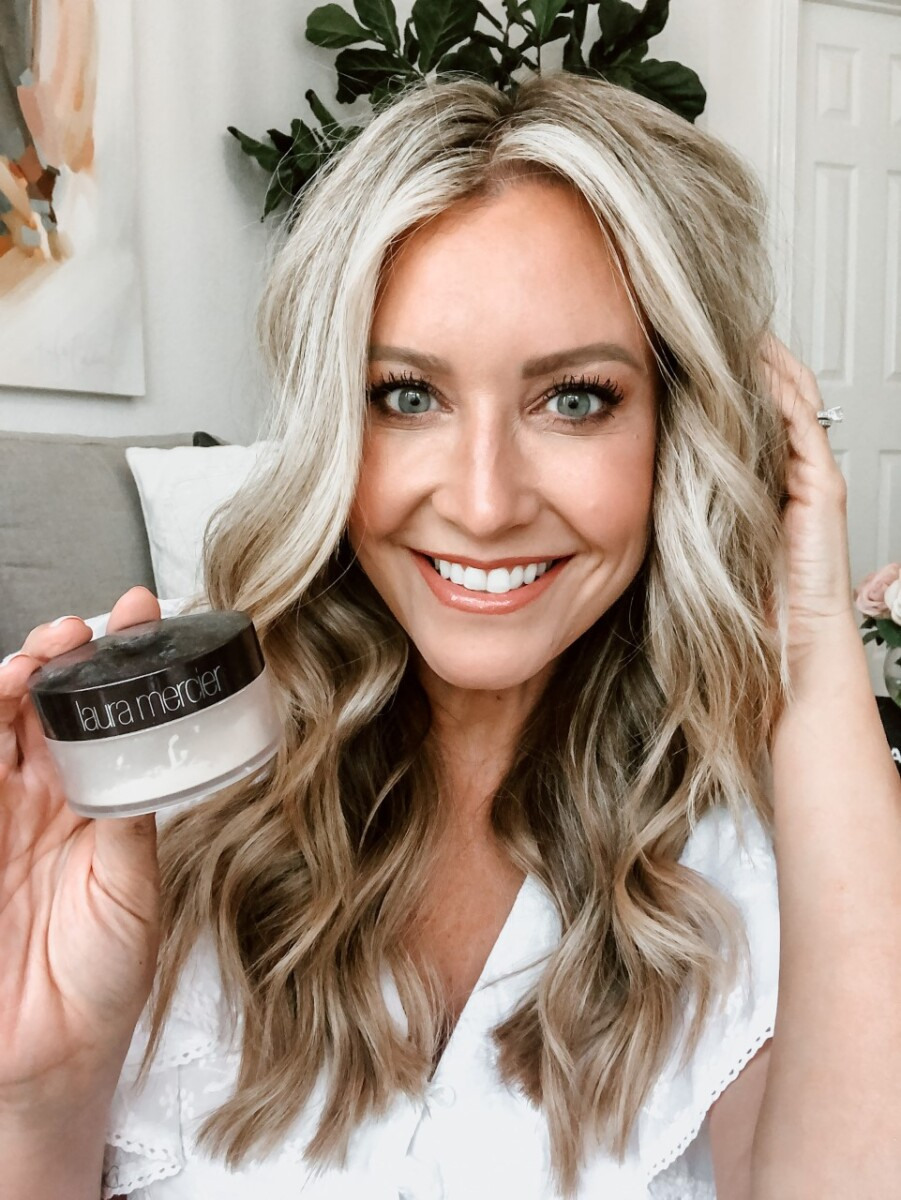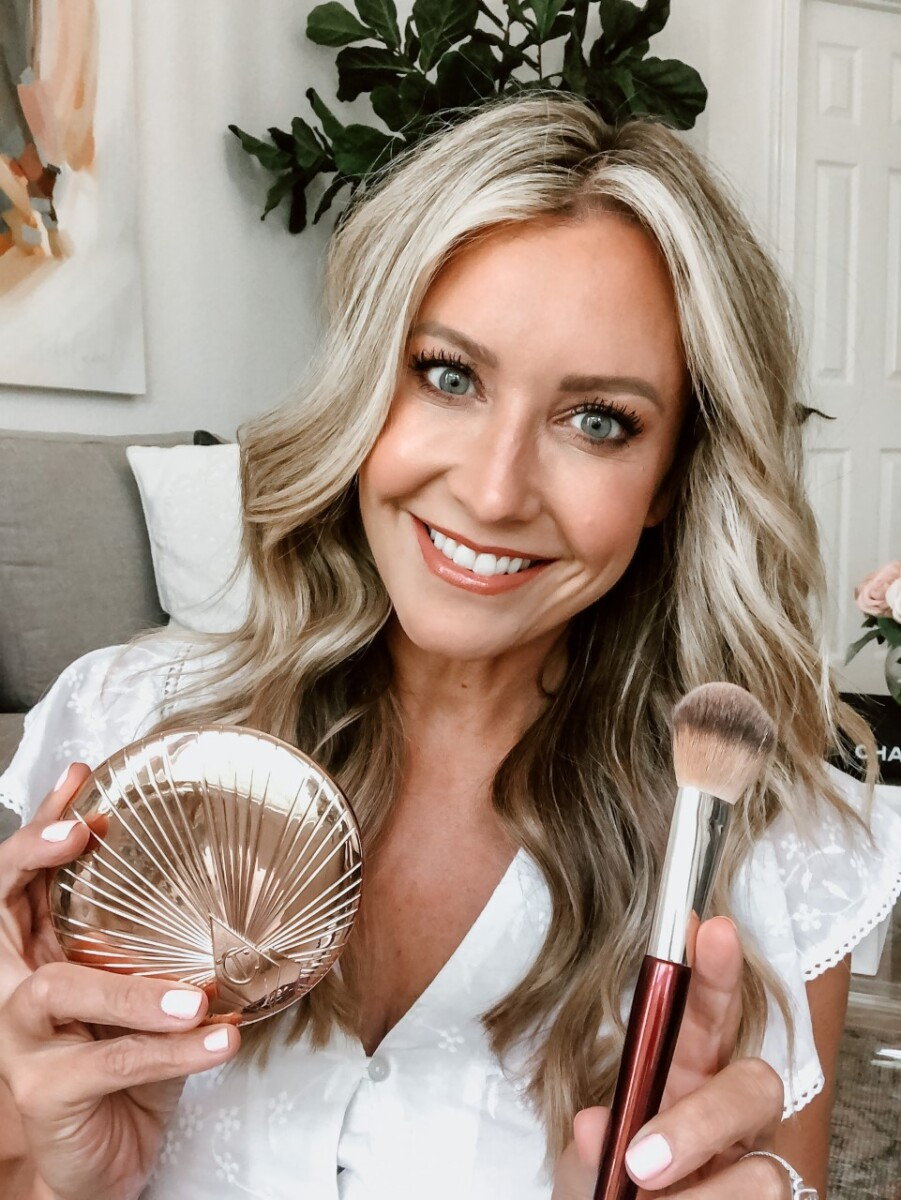 POWDER
Here is the real key to setting your makeup and making it last from sun up to sun down.  Use a translucent powder like LAURA MERCIER TRANSLUCENT SETTING POWDER.  Take your damp beauty blender and lightly dip it into the powder.  Press the powder into your skin focusing on the t-zone and jawline.
BRONZER
Sculpt and add color back to your face with some bronzer.  Luckily it is back in stock because the new CHARLOTTE TILBURY BRONZING POWDER is gorgeous.  The compact is BIG, like the size of my hand.  I use the color Tan for summer because I typically have self tanner on my face.
SETTING SPRAY
URBAN DECAY is known for their long wear makeup and their setting spray is no different.  Before applying your mascara, lightly mist your face and neck area.  If you anticipate being outside for a prolonged period of time, spray your face between each step of makeup application- i.e. foundation, bronzer, blush, eyes, etc)
All The Makeup Worn In This Post
Skin Prep
Eyes & Cheeks
What are some of your favorite sweat proof makeup tips?  Let me know in a comment below!
XO- Sara
Thank you to Nordstrom for sponsoring today's post.