The Nordstrom Anniversary Sale is right around the corner!   You can preview the catalog to get an idea of what will be coming out and the trends for fall.  I feel like the catalog never does the sale justice but you can get a general feel and sneak peek of what's to come.
FIRST UP!
Nordstrom Anniversary Sale 2019
***THERE WILL BE NO RESTOCKS.  I REPEAT- THERE WILL BE NO RESTOCKS!  Every year someone starts the rumor that Nordstrom will restock sold out items.  Trust me, THEY WILL NO RESTOCK.  Nordstrom is rewarding their card holders by allowing them early sale access.  Once items are gone, they are gone, unless there is a mass exodus of returns.  I highly suggest adding a few items to your cart and checking out multiple times.  Nordstrom offers free shipping and free returns.
WHAT IS THE NORDSTROM ANNIVERSARY SALE?
If you are new to the Nordstrom Anniversary Sale, this is the HOTTEST sale of the year.  Nordstrom has brand new merchandise for fall and winter 30-40% off!  That means those $130 booties might only be $78!  That's a huge savings.
HOW CAN I SHOP THE SALE EARLY?
Only those with the NORDSTROM CREDIT CARD can shop the sale early.  Get yours HERE.
*Insider Tip:  If you are anti store credit card, they let you pay with a different form (aka your own credit or debit card) and you only needed the Nordstrom card to log into the sale.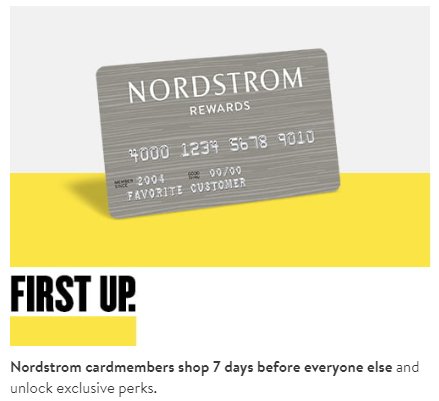 WHEN? (Dates You Need To Know)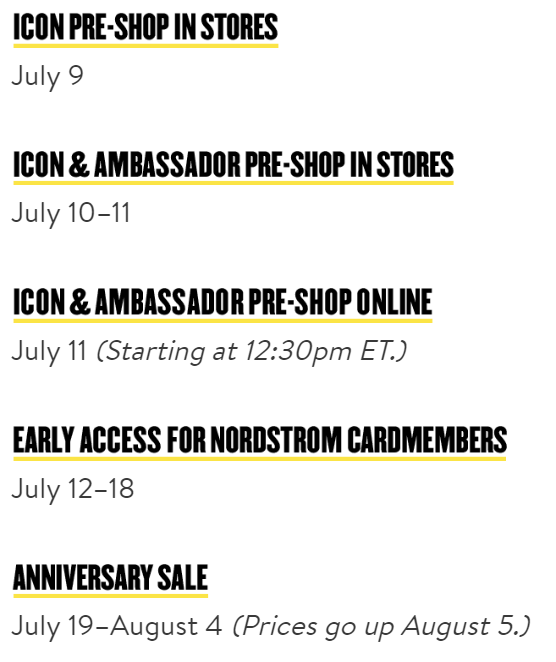 TIPS & TRICKS! ( BIGGIE)
Check my Instagram page, stories and the blog for FREQUENT updates!  I get access on July 9th so I will be one of the first with dressing room try on's of all the hottest items live on the blog and social media at 2am on July 12th.  I have covered this sale for a few years and I know exactly what will sell out first!  
Nordstrom Card– Here's where it gets good people! You MUST have a card to shop the sale on July 12th.  I cannot stress this factor enough.  Sign up for a card here
Checking Out– Last year I made the mistake of leaving items in my bag for too long and not checking out.  I love the Barefoot Dreams blanket and missed out on last year.  Check out frequently.  This might mean placing 2-3 orders a day.
Restocks– Nordstrom values it's cardmembers and gives preferential treatment to them.  They will NOT HAVE RESTOCKS for the public sale on July 19th.  When an item is gone, it will most likely NOT BE RESTOCKED!
Free Shipping & Free Returns- Besides quality products Nordstrom is known for their customer service!
I hope ya'll are getting excited!  Here is a little sneak peek of some things I have my eye on!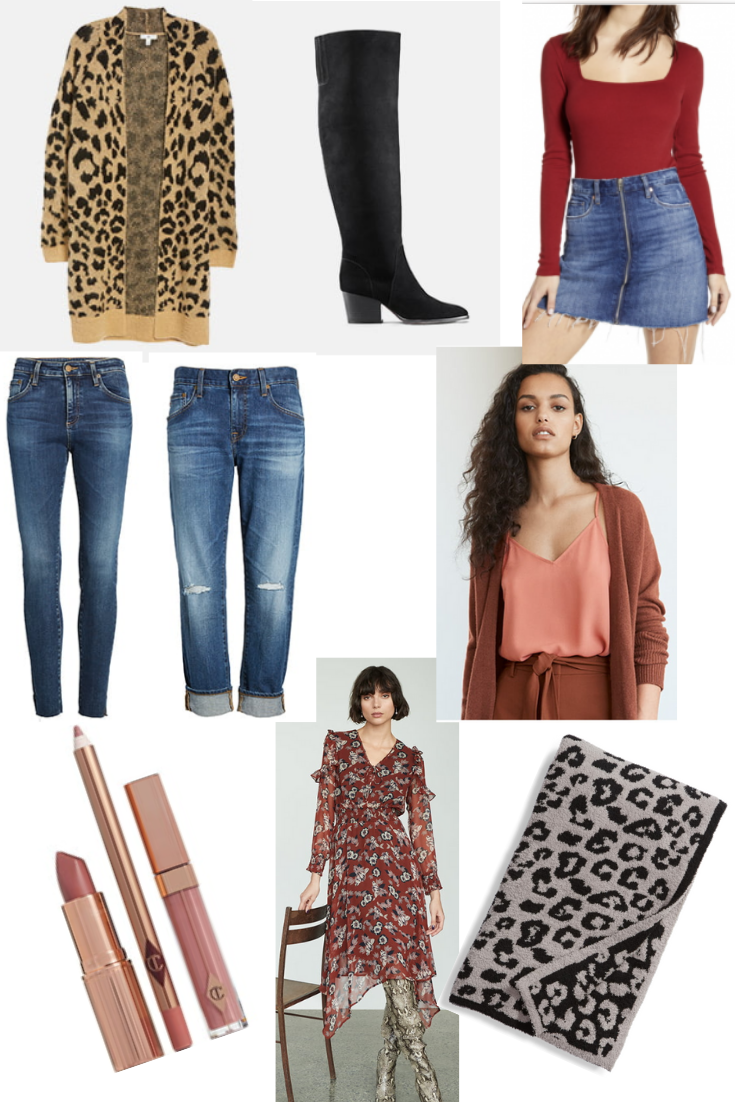 Easiest Way To Shop The Nordstrom Anniversary Sale 2019
My Blog- all pictures will be posted and linked
The LikeToKnow.it App- all pictures will be posted to the app
Instagram Stories-swipe up to see try on's of many items