Hi!  With all the craziness going on I missed my regular Amazon haul last month.  Today I'm here to redeem myself with an awesome Amazon spring try on! Amazon can be a hit or miss on some things but I hit the jackpot this time around and loved everything I ordered.  I will also link a few of the items like shoes or shorts that are not from Amazon.  They are all from affordable places like Target or Walmart.
You can also access my AMAZON STOREFRONT where I link all of my favorites in one area!
Since we have had so much time in our homes over the past few months, I am going to share the items I ordered and found the most useful at the end of this post.
SHOPPING STATS:
Height: 5'9
Weight: 145
Size: Usually Medium, if the clothing item is flowy or doesn't have much shape I usually size down to a small.  Pants size 8.
AMAZON SPRING TRY ON
TIE DYE MAXI DRESS-Loved this! Wearing Med, loved the flowyness of the med but could have done a small
GOLD BANGLES– DUPE HERE (the original are filled with 24 carat gold fleck. The dupe is filled with gold glitter)
BANDEAU BRA– I would probably wear a bra like this under this dress
ONE PIECE SWIMSUIT  – sized up 12/14, color is white leopard.  It looks different than online /  HAT  /  GOLD BANGLES –DUPE HERE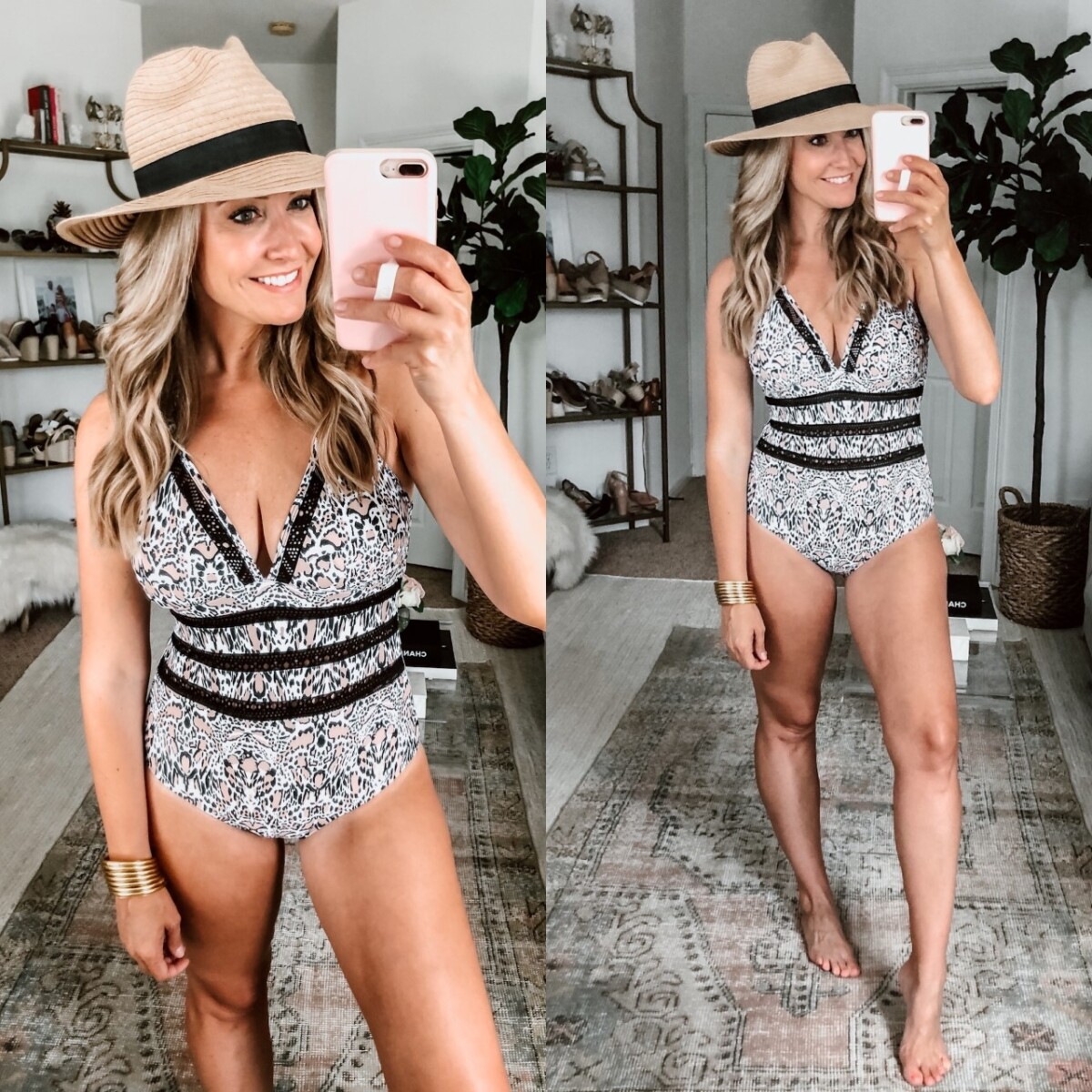 ROMPER– size up, wearing LG  /  SANDALS- these feel like a flip flop!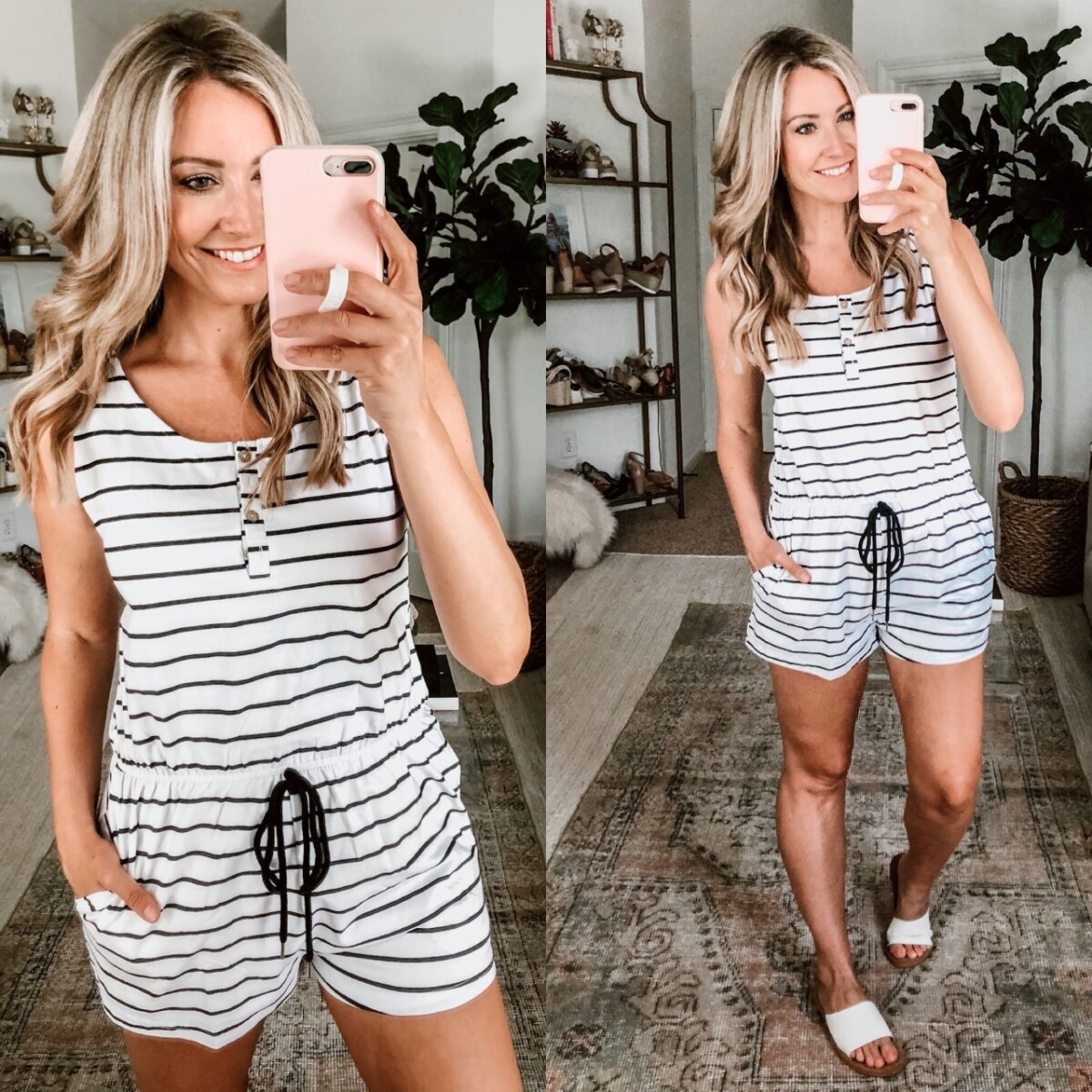 Swimsuit Coverup – LOVED this!  Looked and felt very high end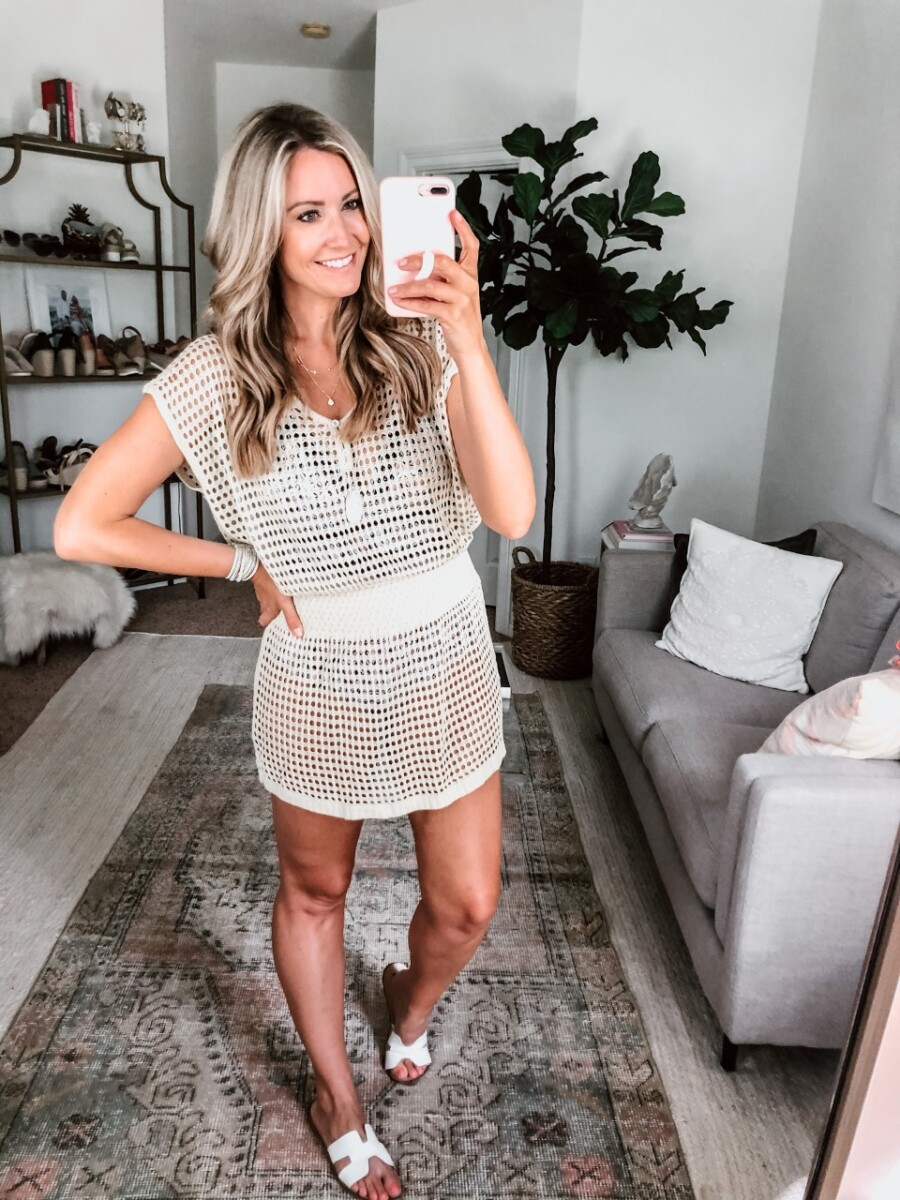 TIE DYE DRESS– Sized up to large  /  SUNGLASSES  /  SILICONE CUP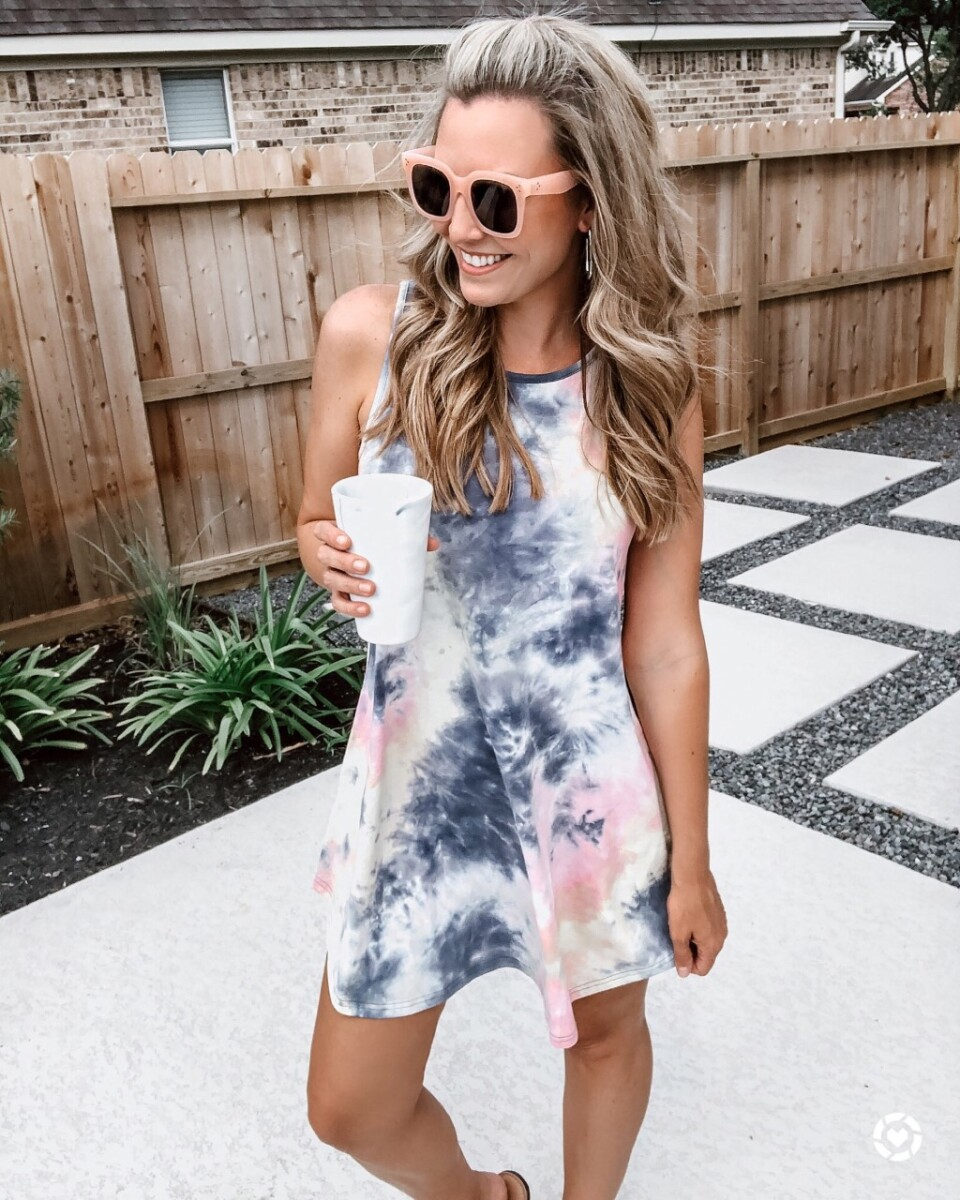 ROMPER– size 8, size up if you have a larger chest  /  EARRINGS  /  SANDALS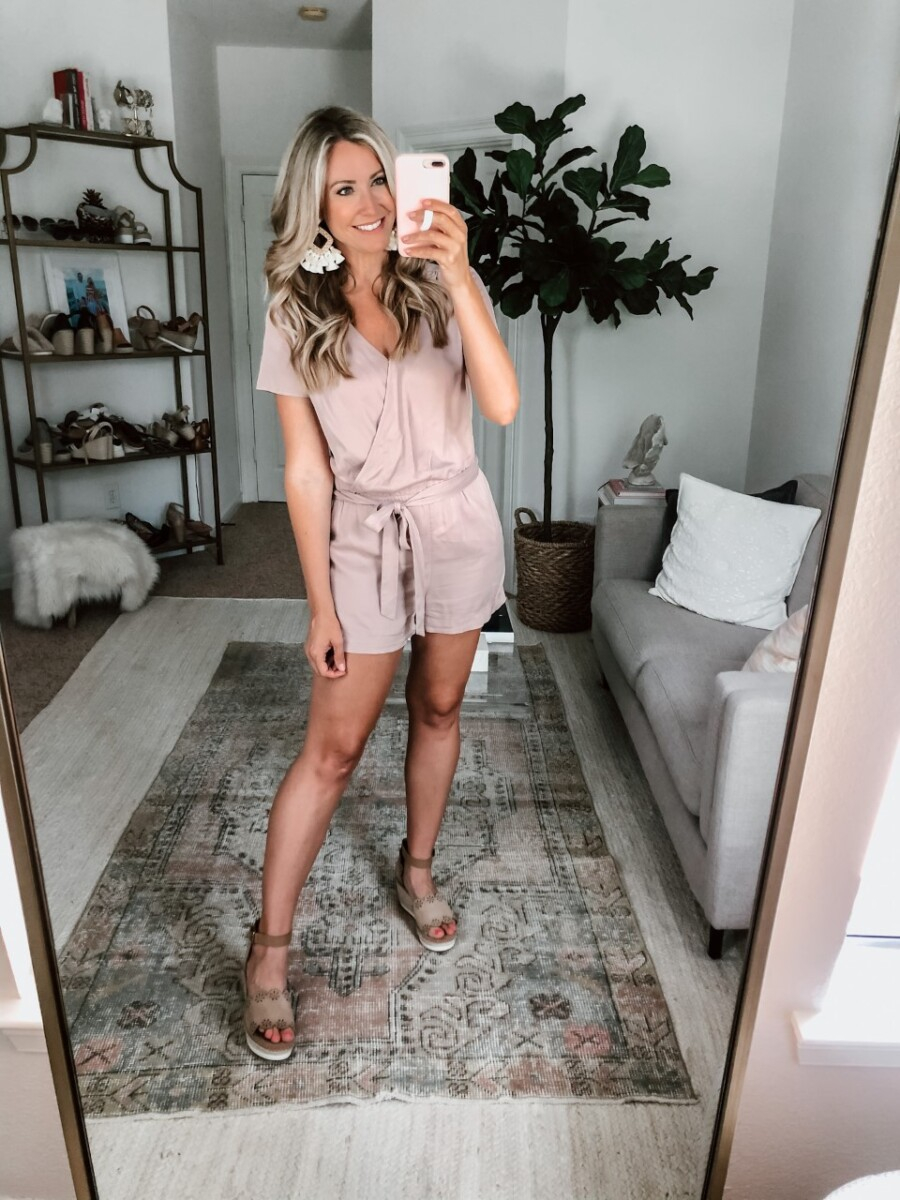 HALTER SWIMSUIT– SIZE UP  /  EARRINGS  /  HAT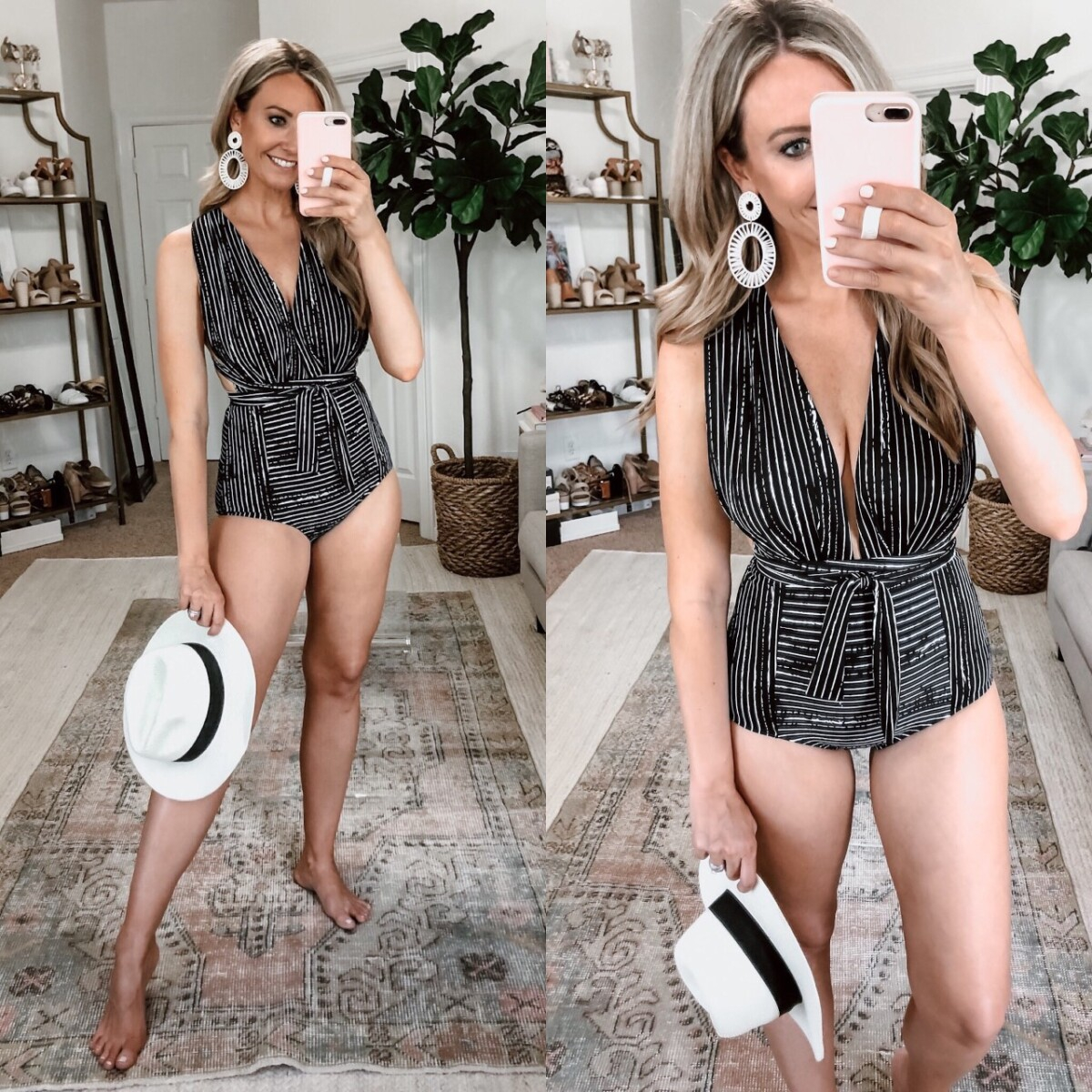 T-SHIRT DRESS– size down, wearing med, need small  /  SANDALS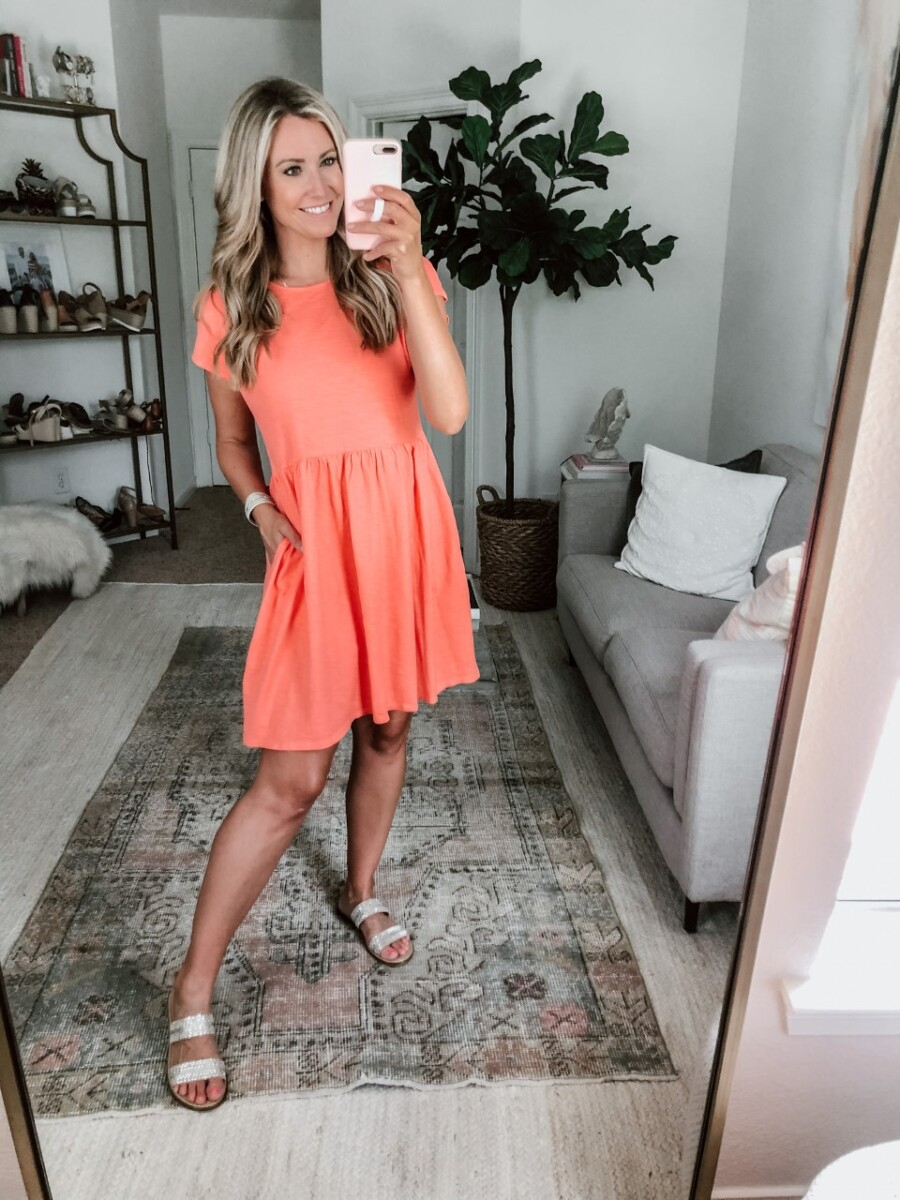 T-SHIRT DRESS– Medium  /  SANDALS  /  BRACELET  /  BLUE LIGHT GLASSES– color 01 Leopard  /  Star Choker Necklace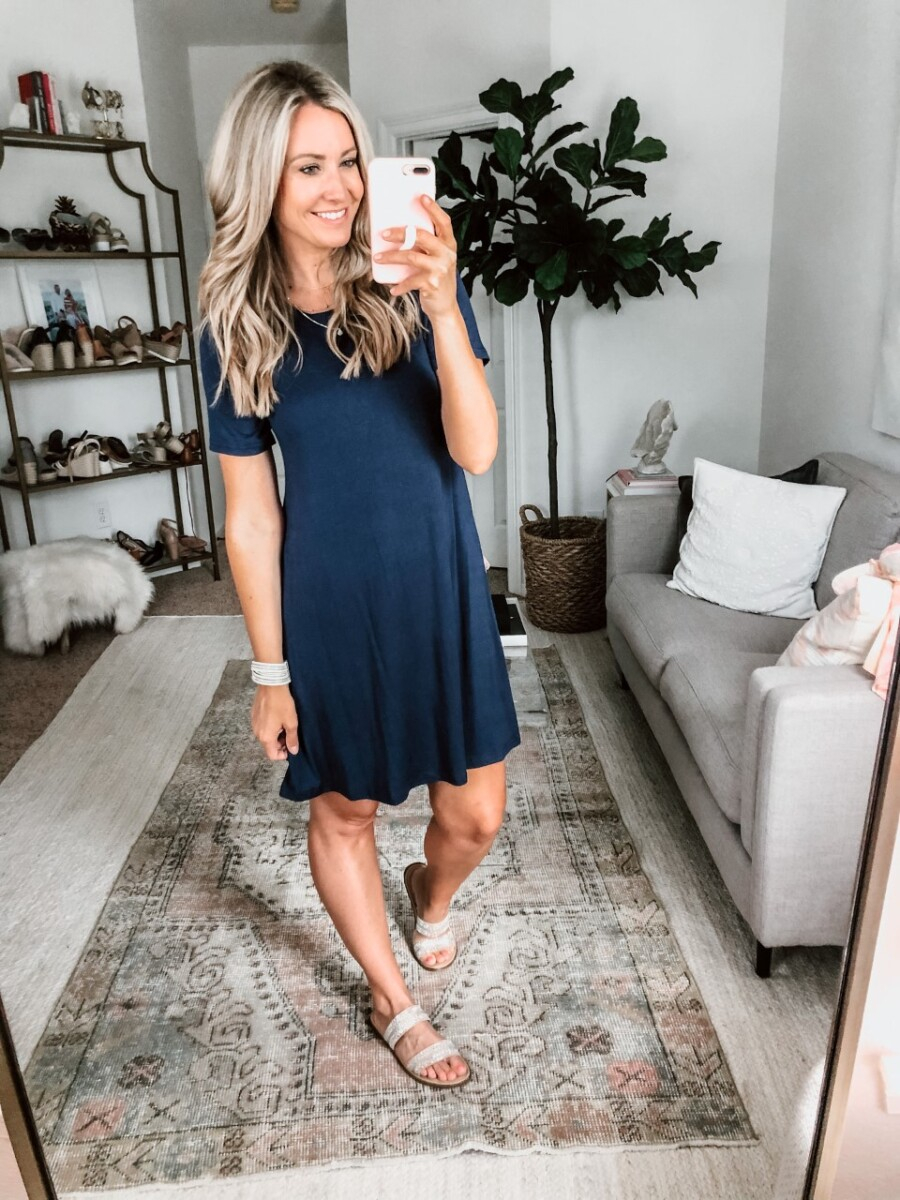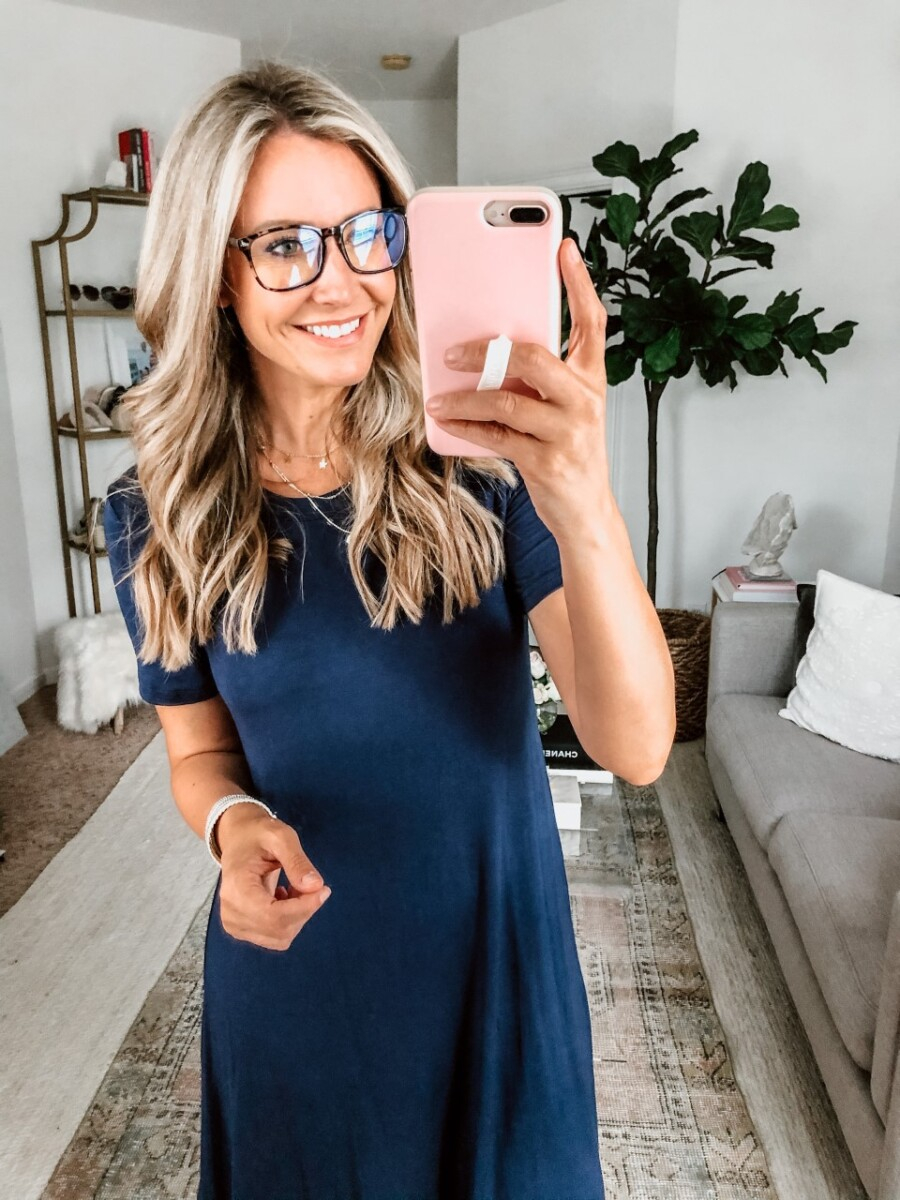 FLORAL TOP – sized up to Lg, could have stuck with a med /  DENIM SHORTS  /  EARRINGS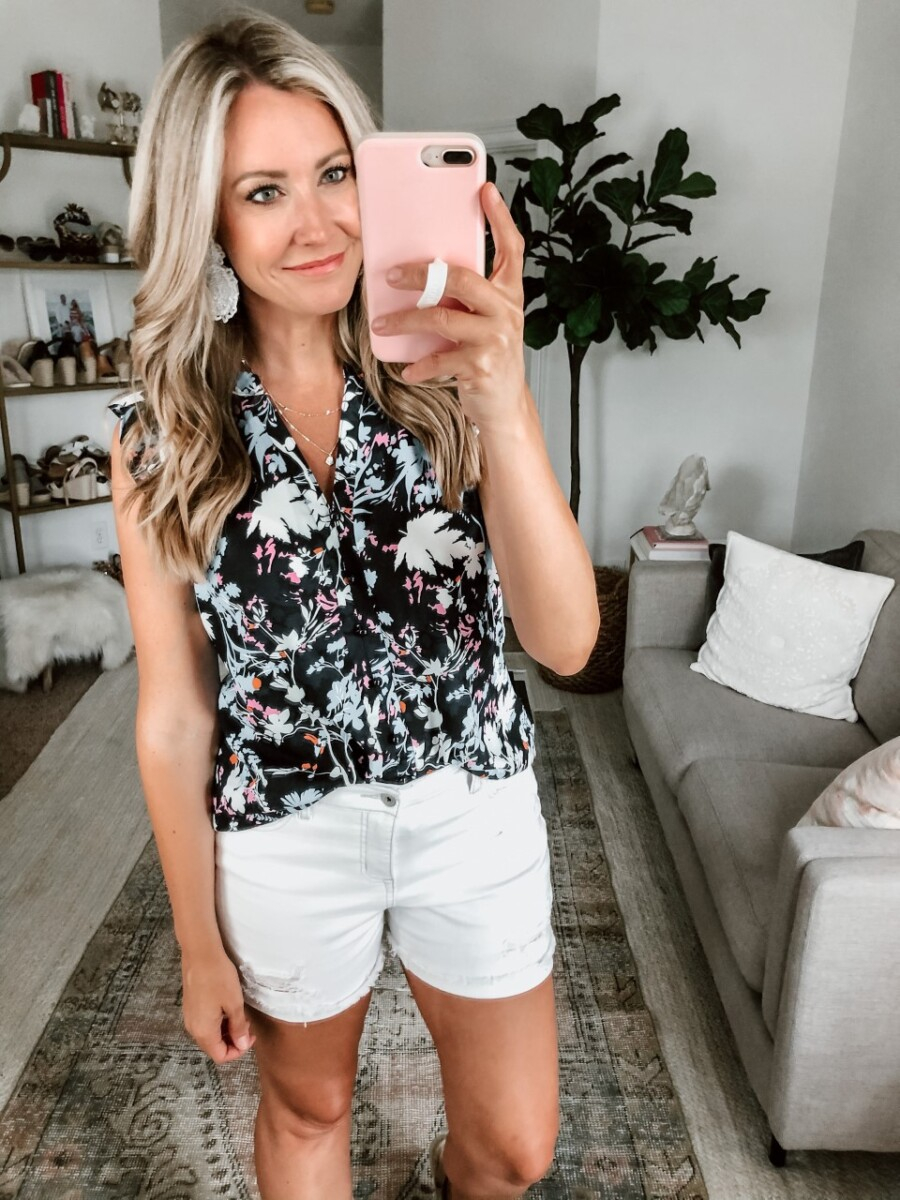 FLORAL DRESS  /  SUNGLASSES  /  SANDALS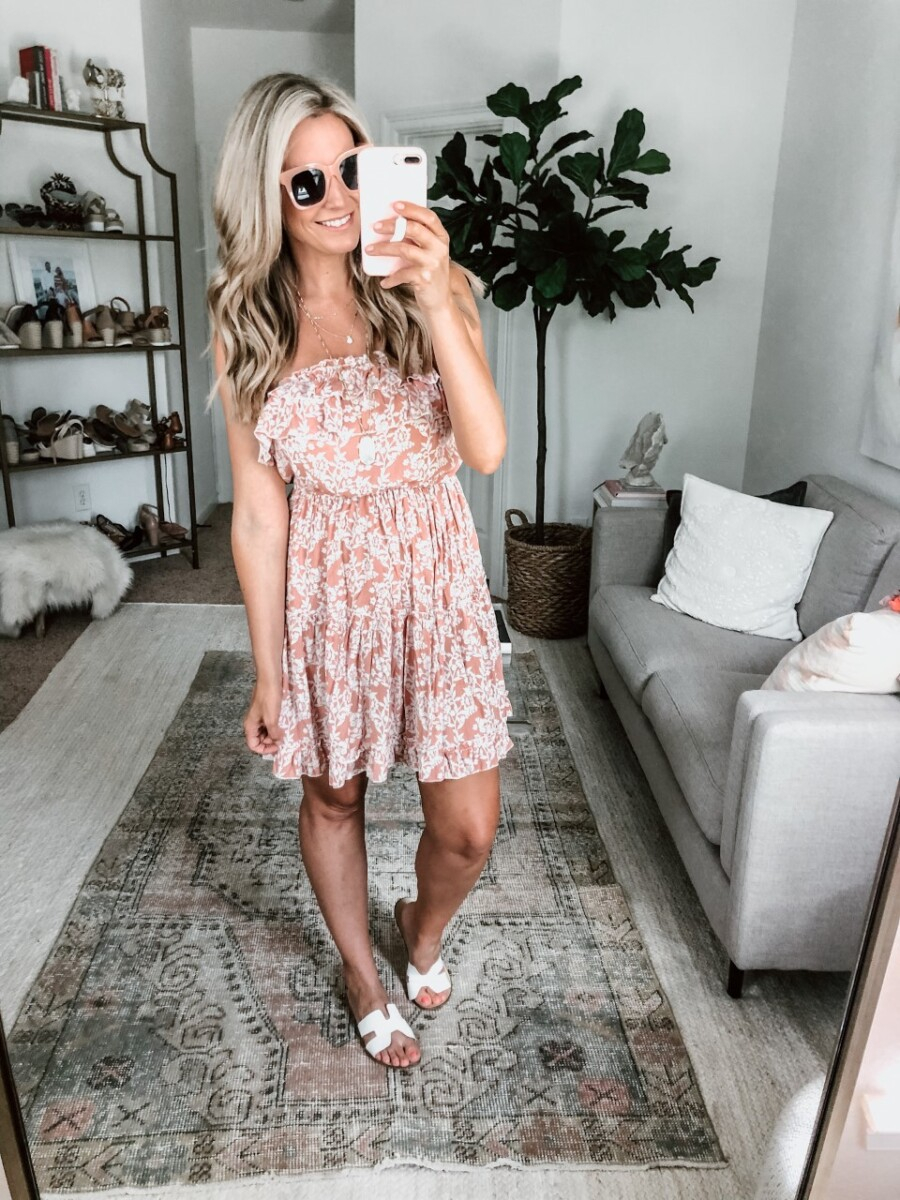 POCKET TEE – Large, VERY GLOOD QUALITY TEE  /  HEADBAND– come in a pack of 6  /  EARRINGS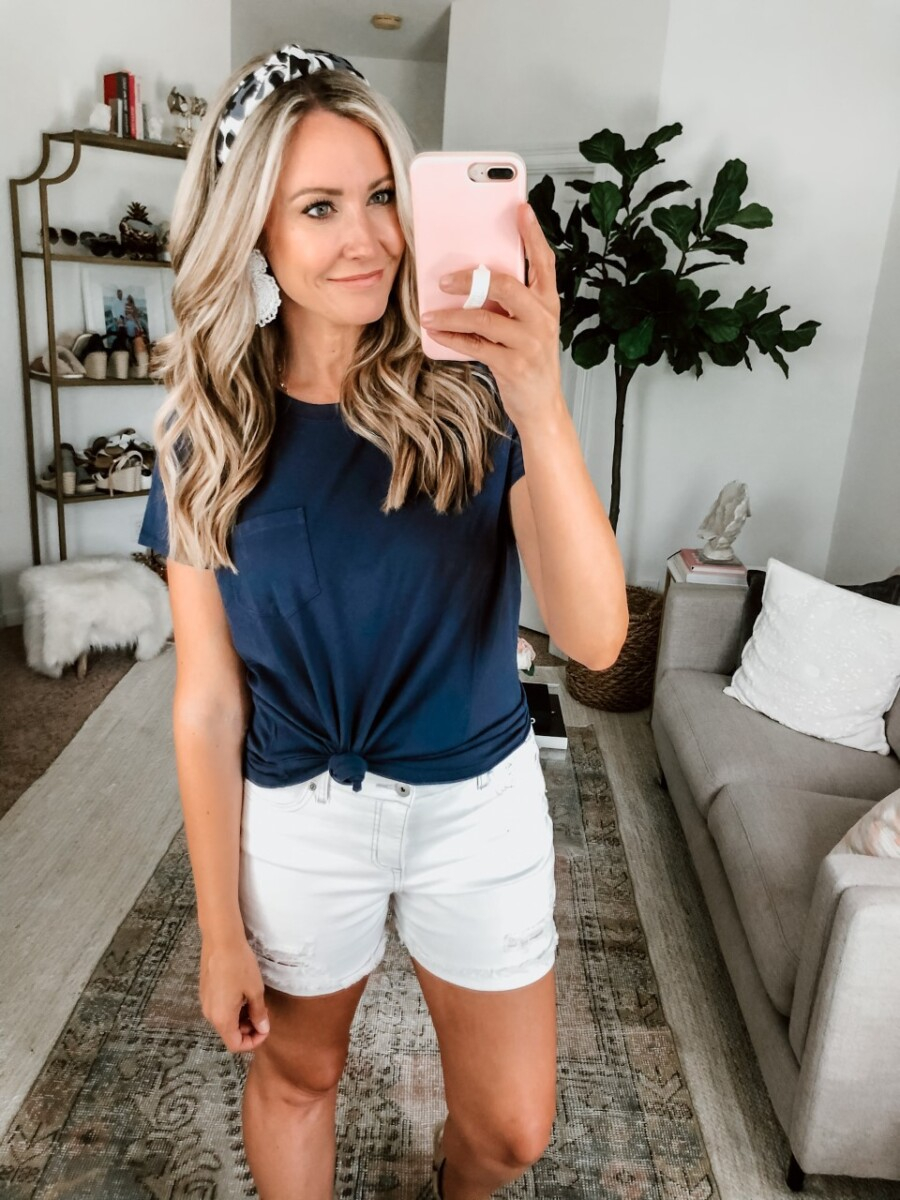 SLIPPERS– The perfect spring/summer slipper.  They have a hard sole and cushy, memory foam type bottom with the softest upper.  I can't handle walking on the hard floor all day and these save my feet.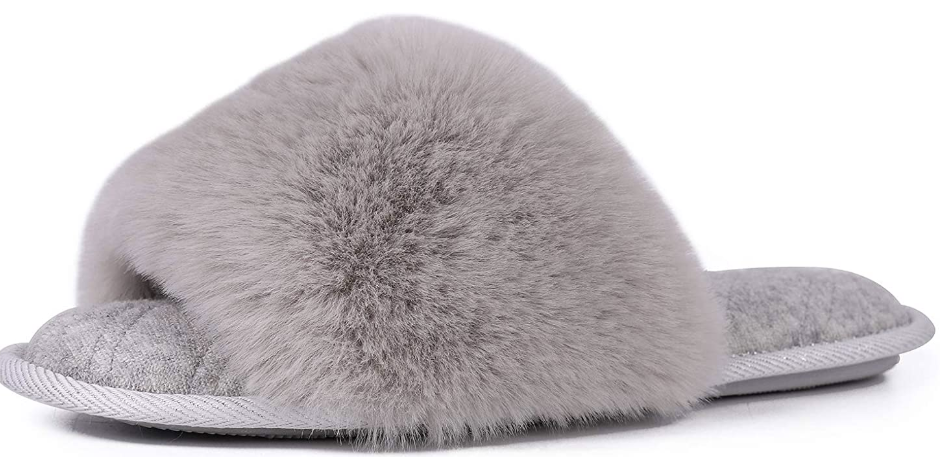 AMAZON HOME
LAZY SUSAN ORGANIZERS– See all that stuff under my cabinet?  It used to get shoved into a bin and thrown all around.  These acrylic organizers spin making it easy to find the items you are looking for.  One of my favorite purchases ever!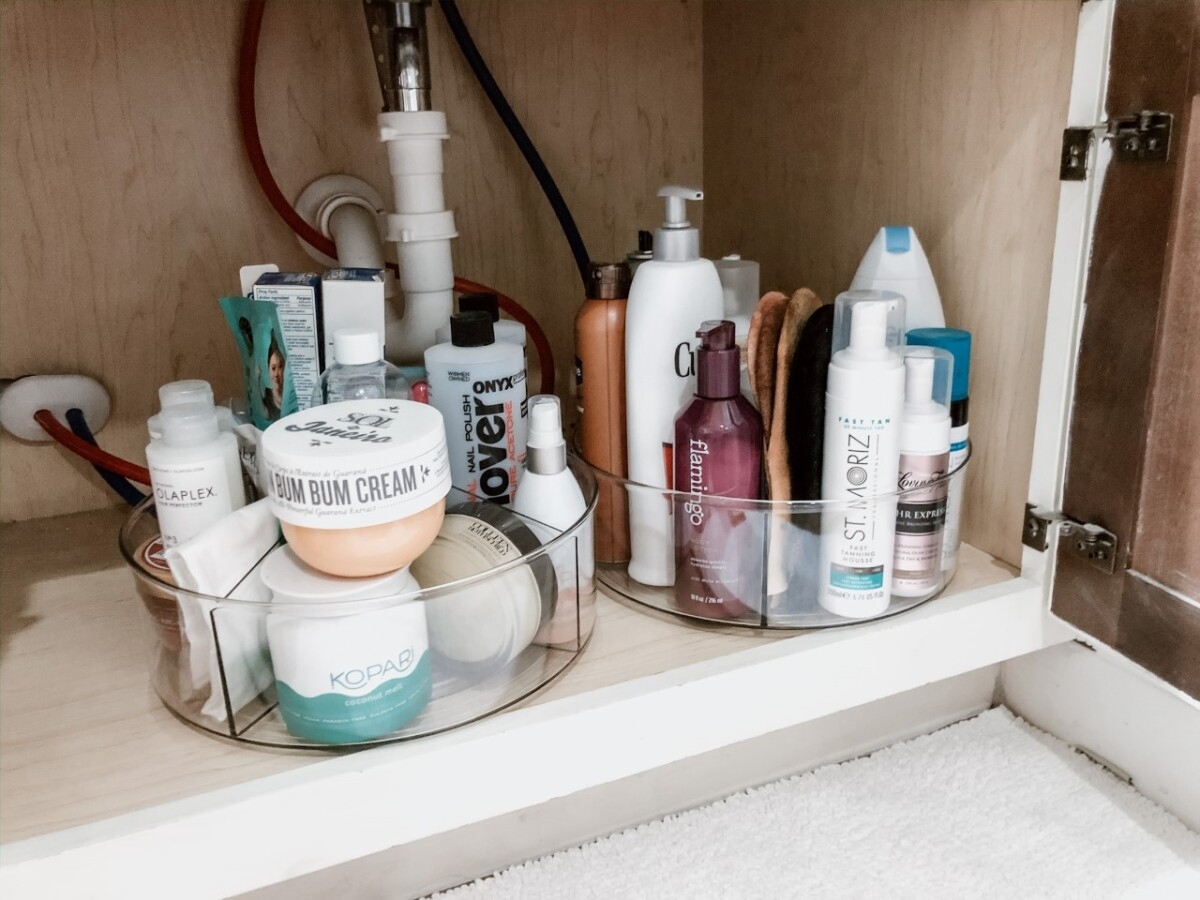 FELT HANGERS- I just ordered another batch of these hangers.  They are non slip, perfect for pants, tops and even some types of sweaters.  I also love having uniform hangers in my closet for a clean look.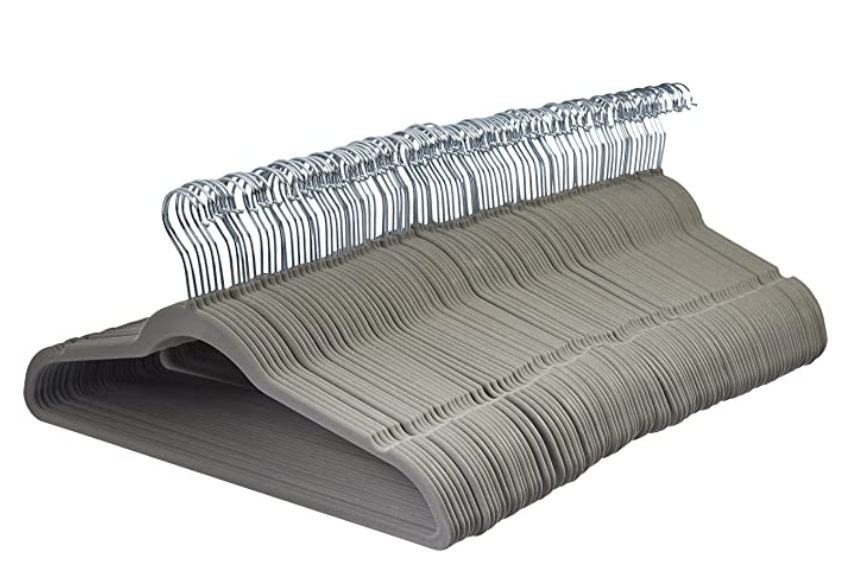 GLAMOROUS WASH: Scent DIVA- This is a scent additive to your regular detergent. This is a SMALL container but a little goes a LONG way!!!  I add this to my towels, bedding, bath mats, beach towels, etc.  My friend adds it to their workout clothes too.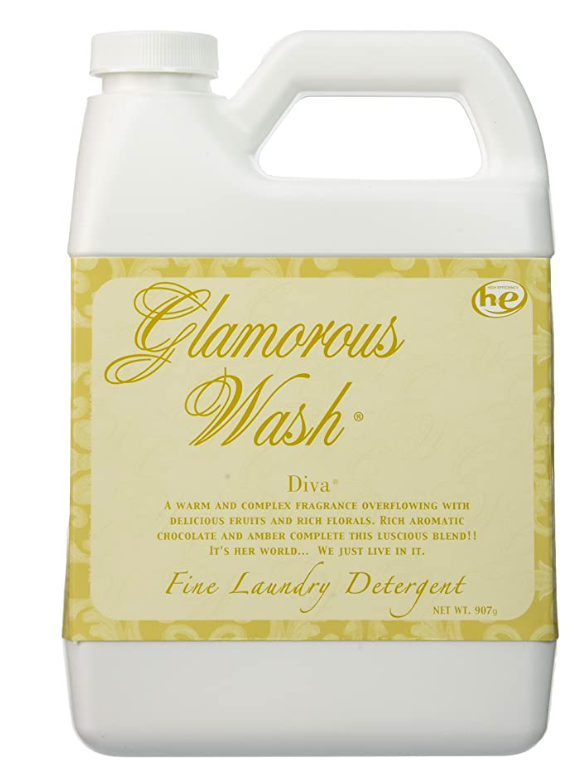 Check out some of my previous AMAZON POSTS!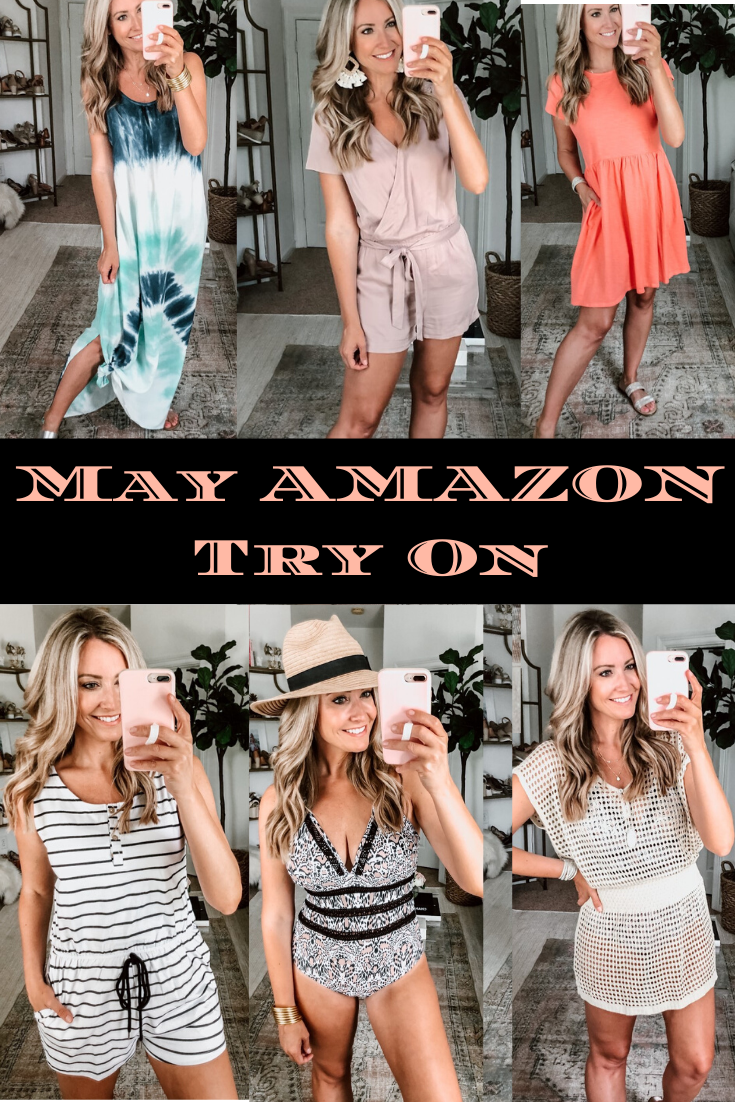 Which Amazon spring try on item did you like most?  Let me know in a comment below!