I know we all love buying clothes on Amazon but what about beauty products?  I have been a huge fan of these products I'm sharing today; and think they are the best Amazon beauty products out there!  Face it…won't we pretty much avoid the grocery store or running around town going store to store looking for items?
The Best Amazon Beauty Products
This purple has over 5K reviews!  If you are a fellow blonde who's hair turns into a full brass band after a few washes then click and add to cart.  This shampoo is STRONG so I tend to cut it with a few dollops of regular shampoo.  Here are my tricks of the trade:  while using this shampoo, massage it into your scalp and work it through your strands for a good 1-2 minutes.  Don't just let the shampoo sit on your hair.

I swear these are made of unicorn fibers.  Wet this cloth and watch the magic happen as your mascara and face makeup wipe away.  After a few uses, throw them in the wash machine to be used over again and again!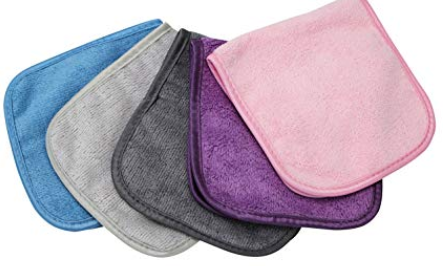 Tired of washing your makeup brushes and having to let them sit for two days to dry?  What are you supposed to put your makeup on with? If you are like me, you don't have multiples of all your brushes.  Pour about 1/2″ into a dish, barely dip your brush in, then wipe on an old towel or paper towels.  You'll be amazed at how clean your brushes get.  THE BEST PART…they will be dry with in a few hours!!!

Love these for a messy pony, buns or low pony tails white working out.  They don't leave a harsh crease and allow you to putt the front part of your hair forward for that undone fun ponytail look.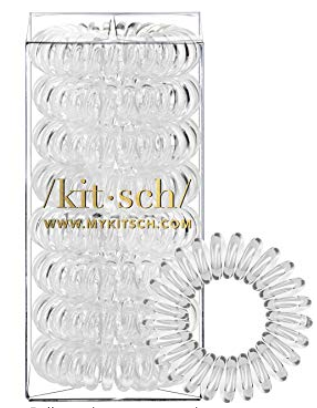 With almost 30K reviews and a dead Chi flat iron, I HAD TO TRY THIS!  For $38 this flat iron works like a charm.  Easy on/off switch, temperature control, travel bag and heat glove all included.  I also have the mini flat iron version for the curls on my hairline that refuse to be tamed with a round brush.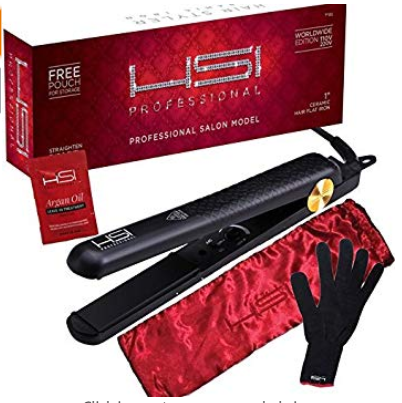 Spent the summer in flip flops, have dry cracked heels?  Put your feet in these little booties and watch the gross dry skin peel off.  It's like watching Dr. Pimple Popper.  Strangely satisfying but nasty at the same time!!!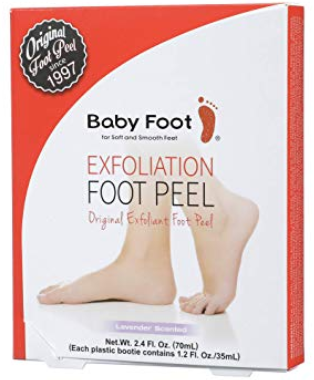 If your skin is on the dull side and you would rather it be on the dewy glowing side grab some Vitamin C serum.  My skin looked sallow and dull and the melasma around my hairline was starting to pop up again.  Vitamin C will help with your melanin production to help keep melasma at bay.  It's highly acidic, when used topically  so the skin is triggered to heal itself by accelerating the production of collagen and elastin therefore keeping you looking younger and more radiant…YES PLEASE!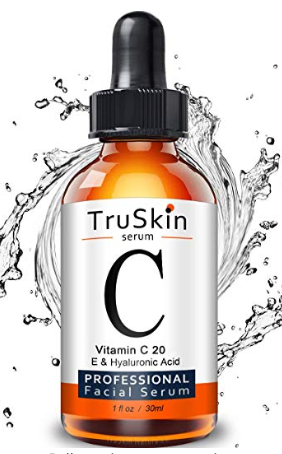 I have used this deep conditioner for years.  I really helps my dry frizzy hair feel moisturized and soft.  I also swear by this hair mask (not on Amazon though).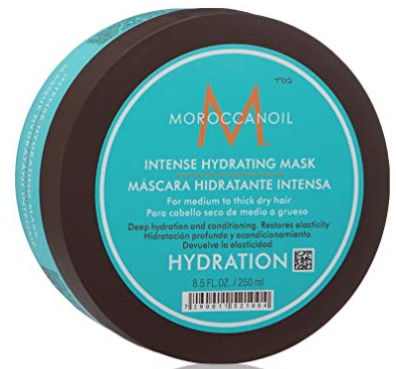 If you are like me and use dry shampoo 3-4 days a week then do your self a favor and grab a few cans of this.  It is cheap, really absorbs oil, comes in difference scents and is available for brunettes!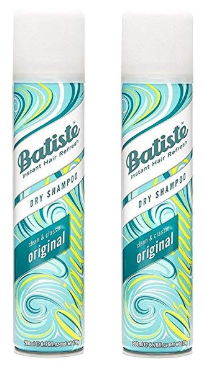 Olaplex is a treatment that strengthens the hair from within, reducing breakage and improving look and feel.  It is not a conditioner.  I typically put this on at night before bed and wash my hair as usual in the morning.  It has really helped the breakage I had around my face to grow.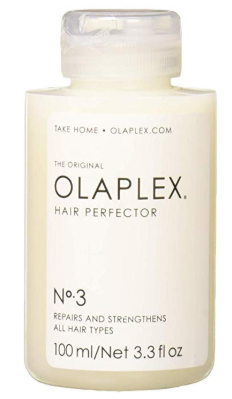 I borrowed this hair dryer from my sister in law after my expensive hair dried died for the second time.  I loved it so much I ended up buying one for myself.  This one is under $100 and dries quickly.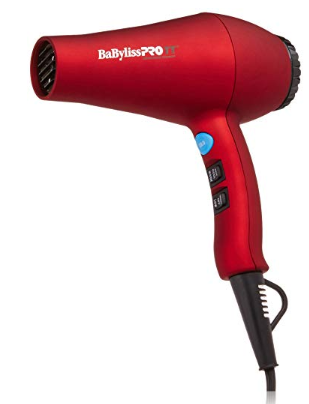 I love these little devils!  A brand name beauty blender is $20.  You can get five of these for less than $10.  I feel like the foam doesn't break down as fast as the brand name ones.  If only I could keep my daughter from stealing them to apply glitter eye shadow…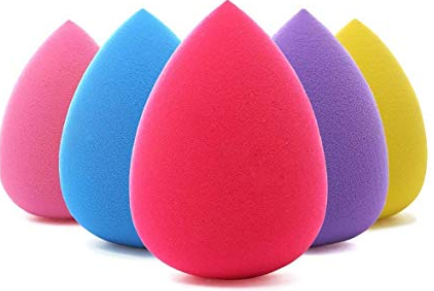 This is partially a mask, partially a cleanser.  Use the spatula to apply a thin layer over your whole face or just the areas where oil tends to build up.  Watch it foam and bubble.  This is the fun part!!! Let it sit for about 5 minutes, massage in and let it sit for another 2-3 minutes before washing off.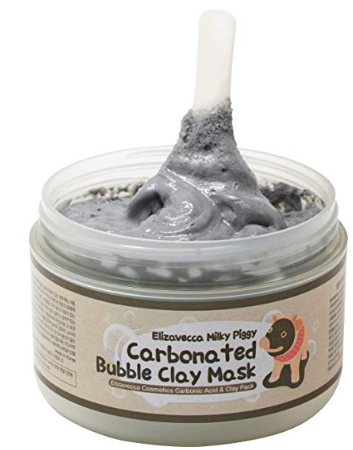 This shower cap is a must have in this entire round up of Amazon beauty products.  Besides the adorable leopard print, the inside is lined with terry cloth material.  When you shower, this helps absorb the humidity and moisture that typically gets trapped inside a shower cap.  This helps cut down on frizz.  If needed, this cap can be thrown in the washer.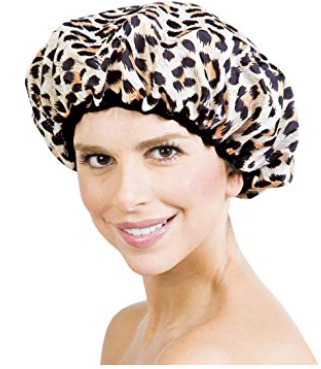 Does your skin dry up in the winter?  Do you feel scaly and itchy but you hate putting thick lotions on?  I don't like the feel of greasy lotions on my hands.  This aquaphor spray allows me to moisturize my especially dry legs without getting my hands greasy.  You can also spray it on you kids after bath time to help keep their skin moisturize during the dry winter months.

PIN THIS FOR LATER!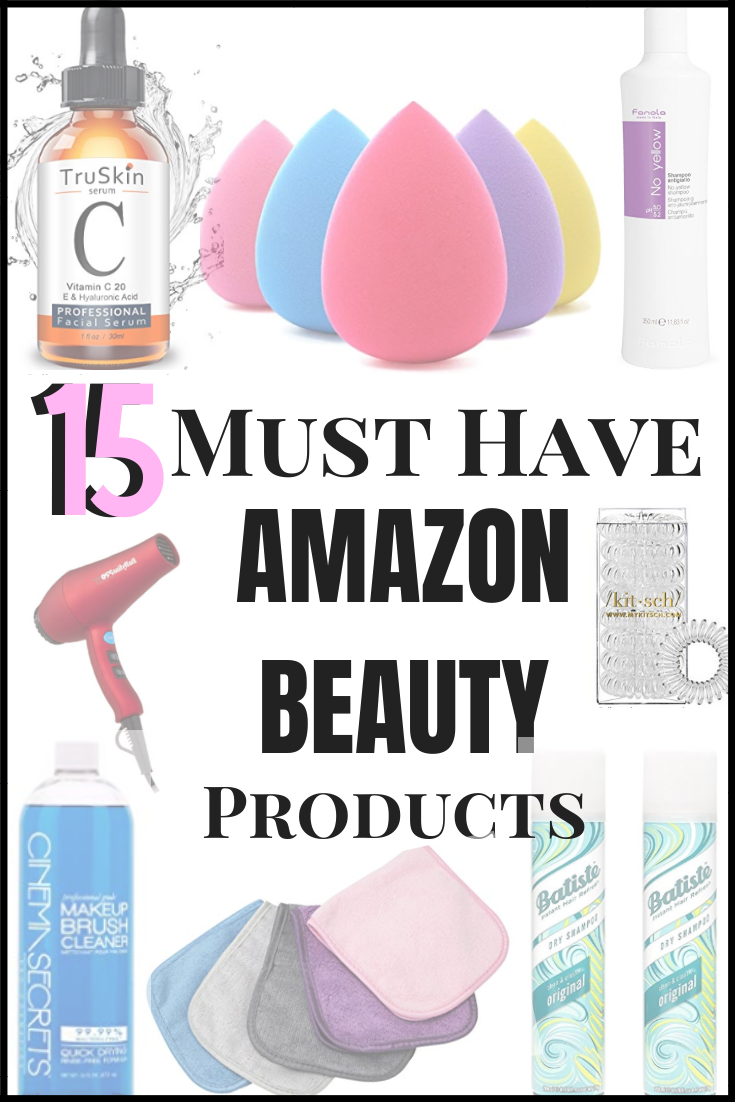 What do you think are the best Amazon beauty products? Share in a comment below!