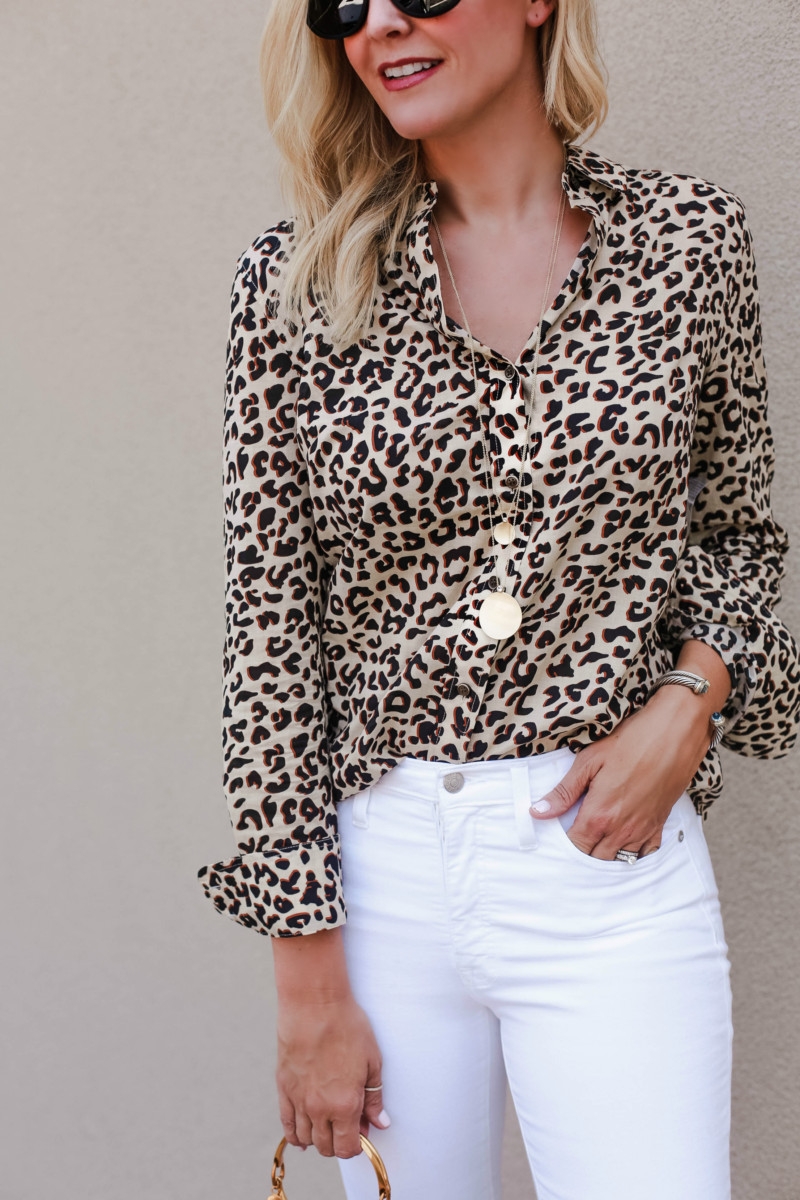 Can I get all the praise hands for leopard being a fall trend!!!
YES!
Ok, let's proceed with all things leopard.  There are so many great pieces out right now I can hardly contain my leopard loving excitement!
I remember buying my first major piece of leopard clothing like it was yesterday.  Faux leopard coats were HUGE about six years ago and all the ladies in my neighborhood bought them.  Then we went to our neighborhood Christmas party all wearing our leopard coats.  Other patrons gawked at us like we were cheetahs on a safari but we didn't care.  We were in love with leopard.  Fast forward six years and we have all learned to call each other if we are going to wear our leopard coat!  Moral of the story, leopard really isn't a trend.  Some years it is more popular than others, but generally it's here to stay.
LEOPARD SHIRT– true to size  |  WHITE JEANS  |  MULES-mine are last season. This year they have some added studs
SUNGLASSES– my new faves!  |  GOLD NECKLACES  |  HANDBAG– major bargain compared to the designer bag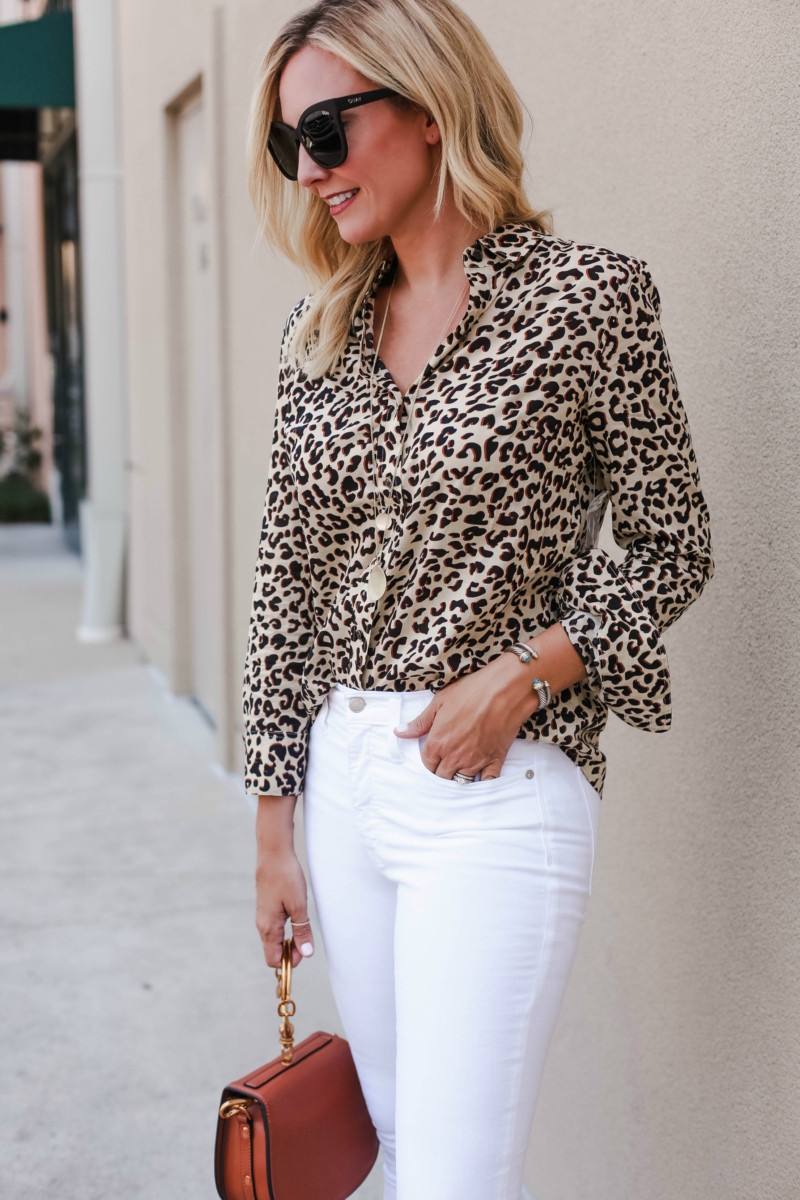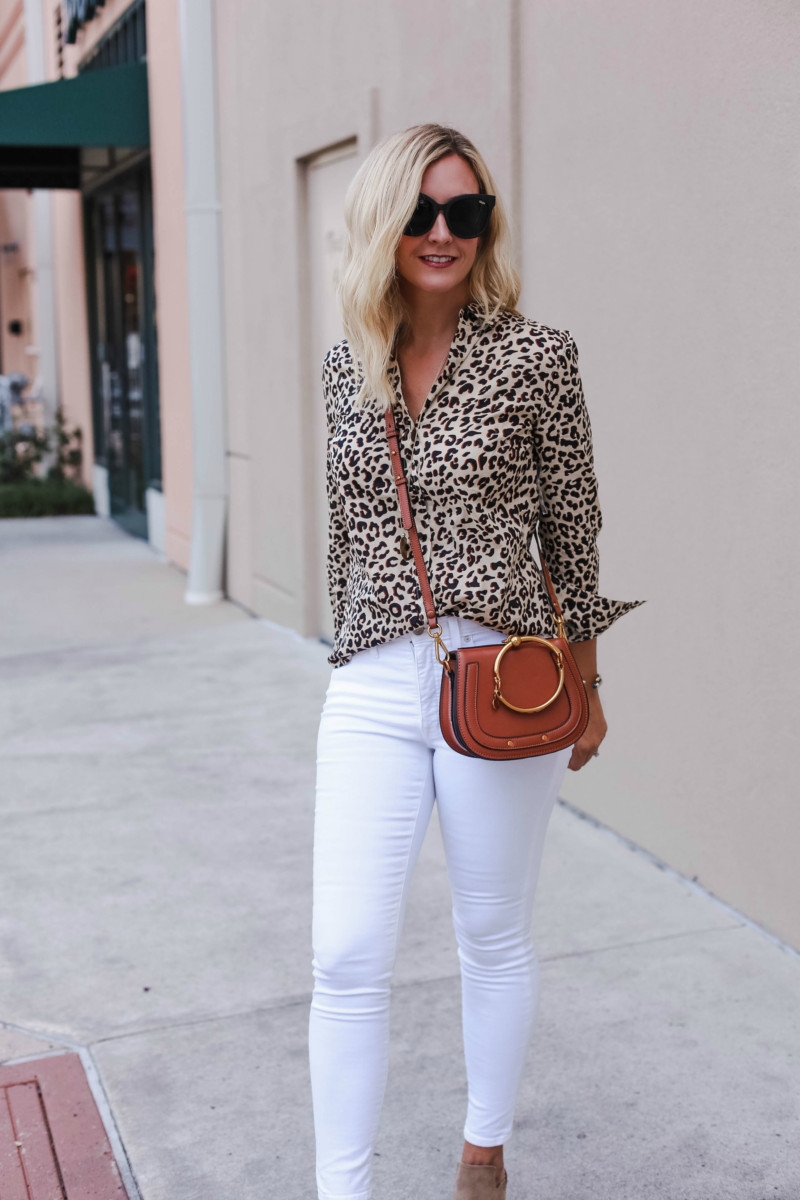 It is such an easy and comfortable top to wear and I was drawn to the large scale leopard print (my favorite) and ordered the small.  It fit perfectly through the shoulders and the length was perfect.  With the temps still scorching, I have worn this leopard button front top with the sleeves rolled up paired with white jean shorts.  This top would also be perfect for work with dress slacks.  This is a good one ya'll!
The great thing about this top is it is machine washable and line dry.  Lately I have been hanging a lot of my clothes to dry because I feel they last longer.  I loathe the iron and all it's bulkiness so I found what might be the world's best steamer.  Plug it in and in 60 seconds you are on your way to wrinkle free clothing.  It's so easy to use my 7 year old can even use it!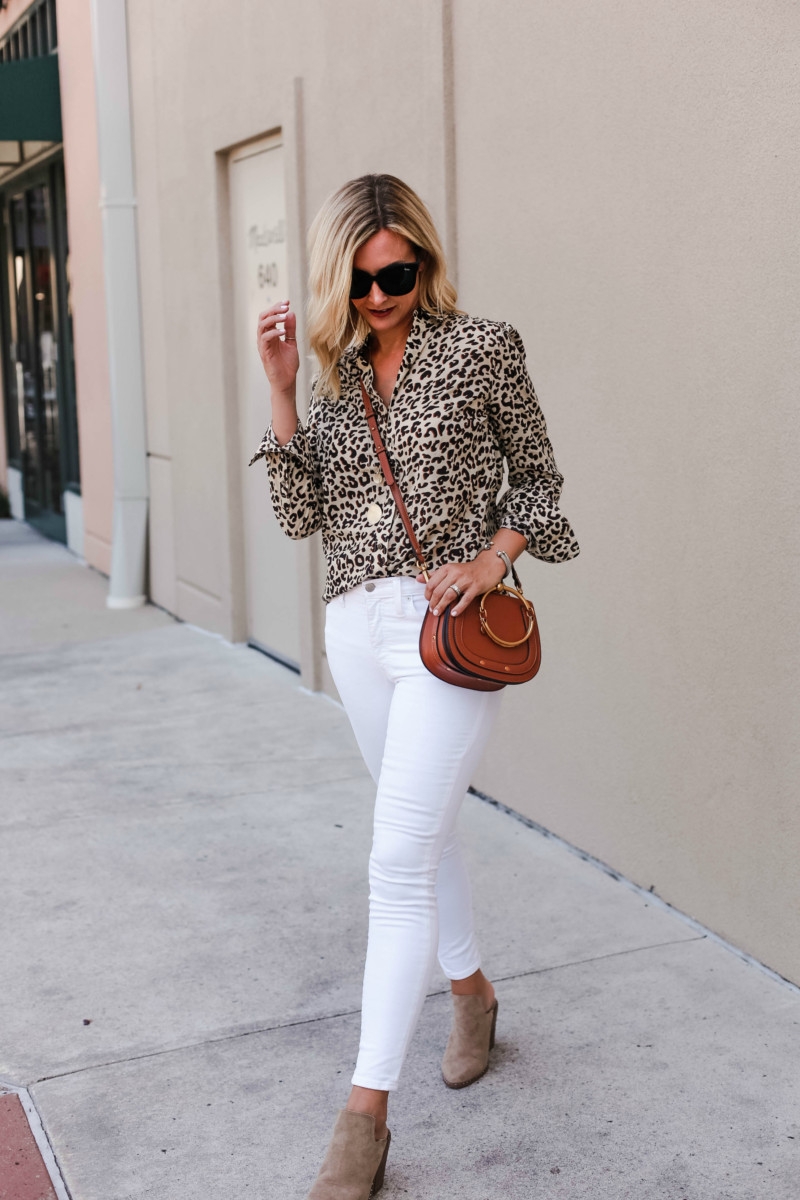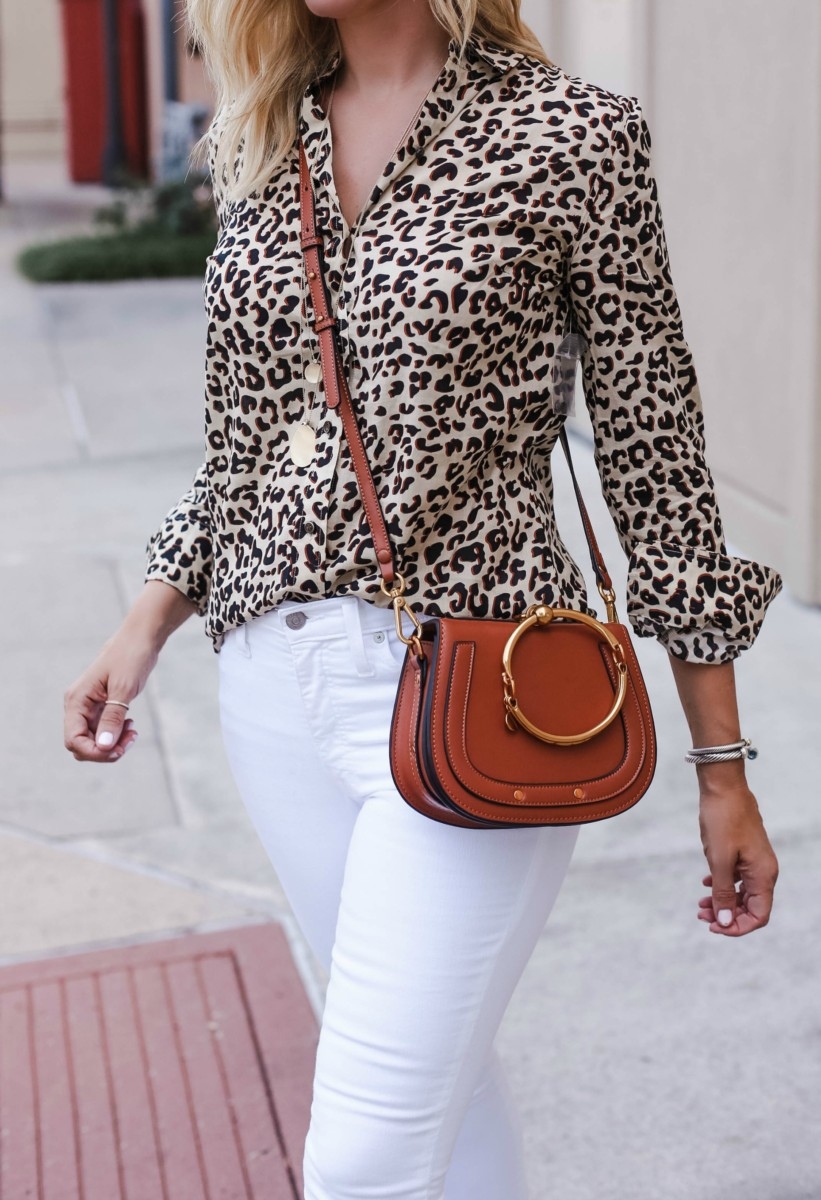 When it comes to fashion rules, I say they are made to be broken.  Who says we can't wear white jeans after Labor Day?  I personally love white jeans with long sleeve tees and cardigans.  These white jeans have been my favorite of because they hid any lumps and bumps and they have a panel in the front that prevents them from being see through.
Outfit Details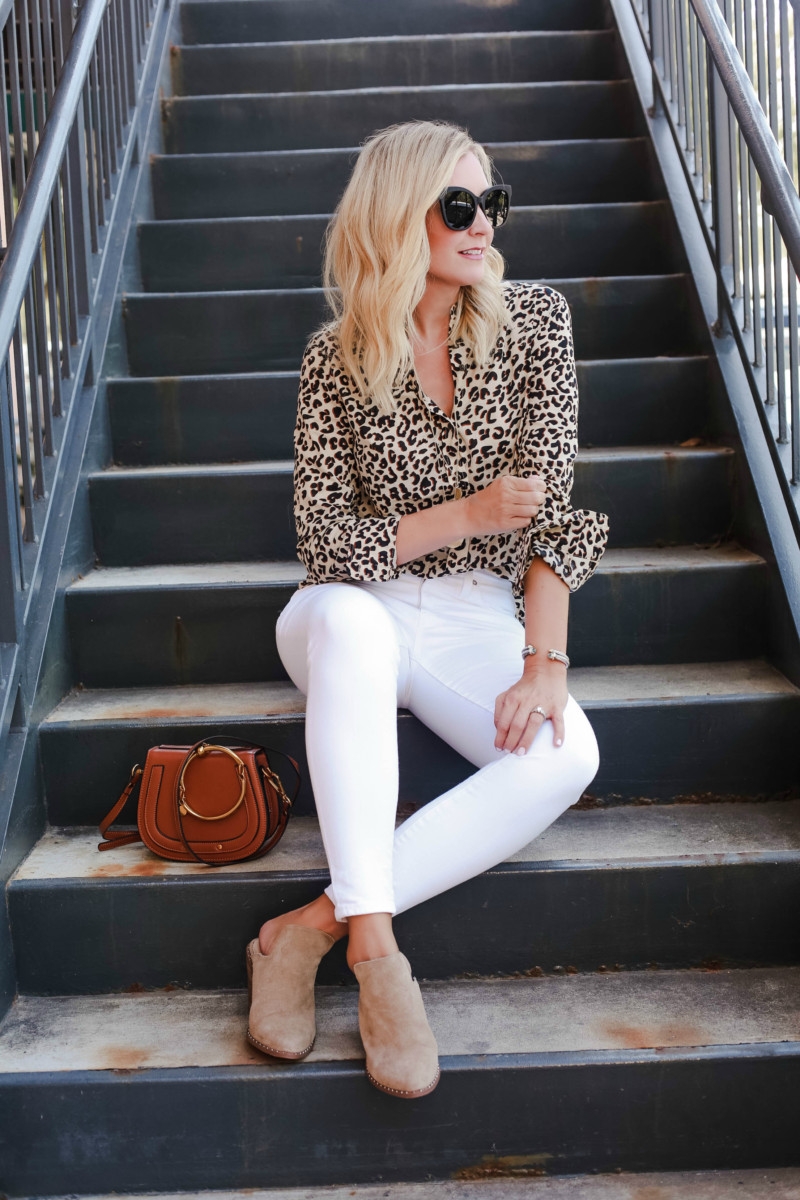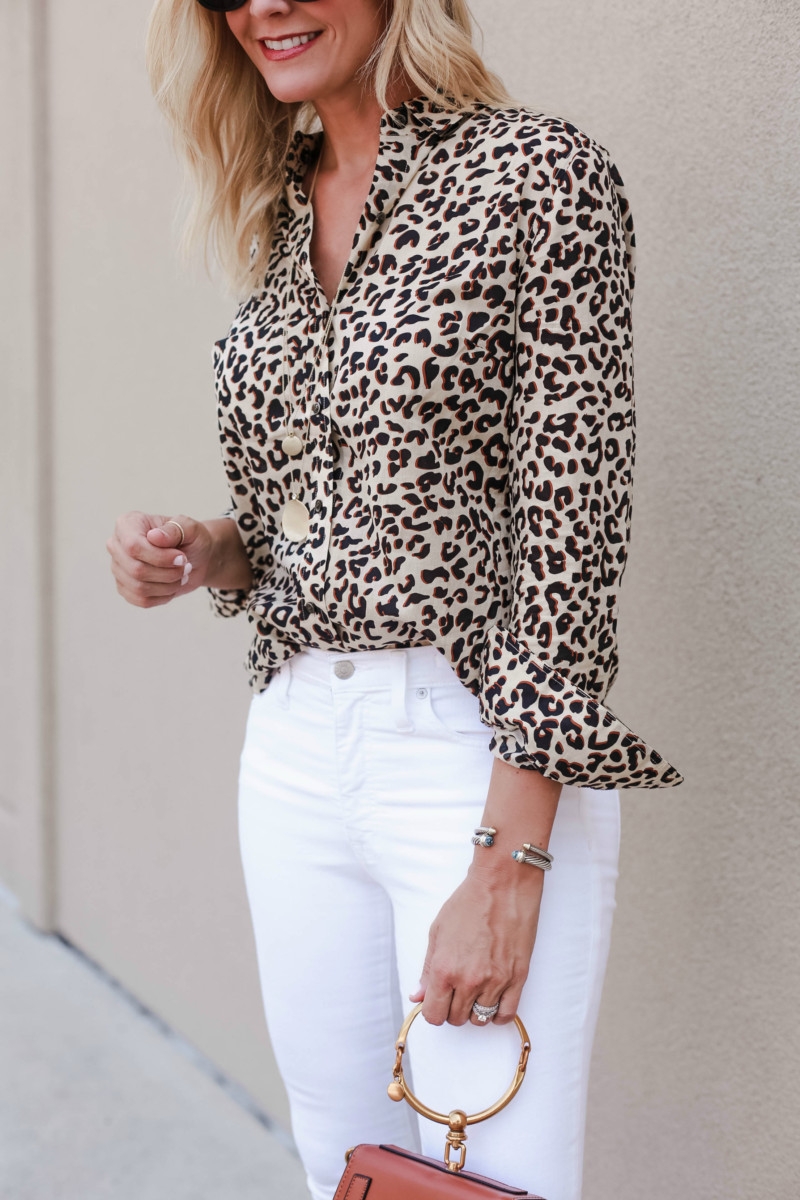 Favorite Fall Trend Leopard Pieces