Good Morning!  This week started off in full force as the kids started school.  Pierce headed off to second grade, which was sentimental as that was the grade I used to teach.  Paige headed off to her first day of kinder which definitely tugged at the heart strings.  Thankfully she was so excited and went straight in to color and play.
Last week I talked about 6 ways to change negative thinking and I'm going to start posting three things I'm grateful for everyday over on my IG stories to keep myself accountable.  I'd love for you to share what you are grateful for in the comments below or over on my IG stories!
Top 10 Best Purchases
I know August isn't officially over but I wanted to share my top 10 best purchases from the end of July and the beginning of August.  I want to let you in on a top secret tip for fall shopping…if you love cardigans, buy them NOW!  Cardigans  are always a huge hit because they can be layered, dressed up or down and they are just down right comfy!  Below are some of my favorite cardigans for fall and winter.
Top 10 Best Purchases- Cardigans
one: Crochet Top |  This top  has been a huge favorite.  This is the perfect wear now and wear later top.  When the temps finally cool down this top will be gorgeous with a cardigan or denim jacket.  The rust orange is gorgeous for fall and perfect for pumpkin patch pictures.  I like to wear it with this racerback bra to avoid bra straps from sticking out the sides. Currently 40% off!  These button fly jeans were also a HUGE favorite and were just restocked!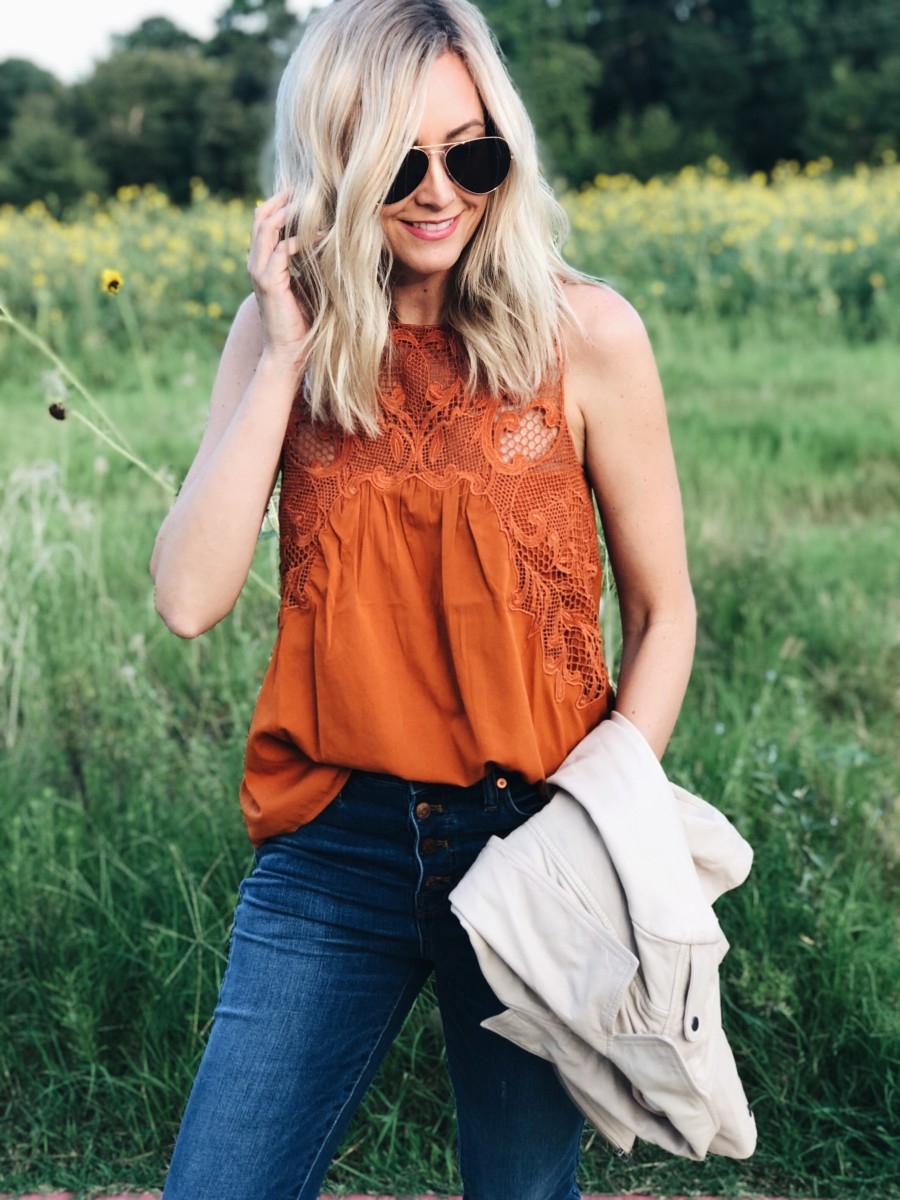 two: Floral Maxi Skirt |  I have had this skirt for years and it always makes a statement.  It has the most gorgeous flow when you walk.  This skirt would be perfect for family photos and comes in multiple colors.  The color I'm wearing is Yellow.  Right now I am wearing it with my favorite white cami (under $30) and will add a denim jacket for fall.  I am wearing a medium.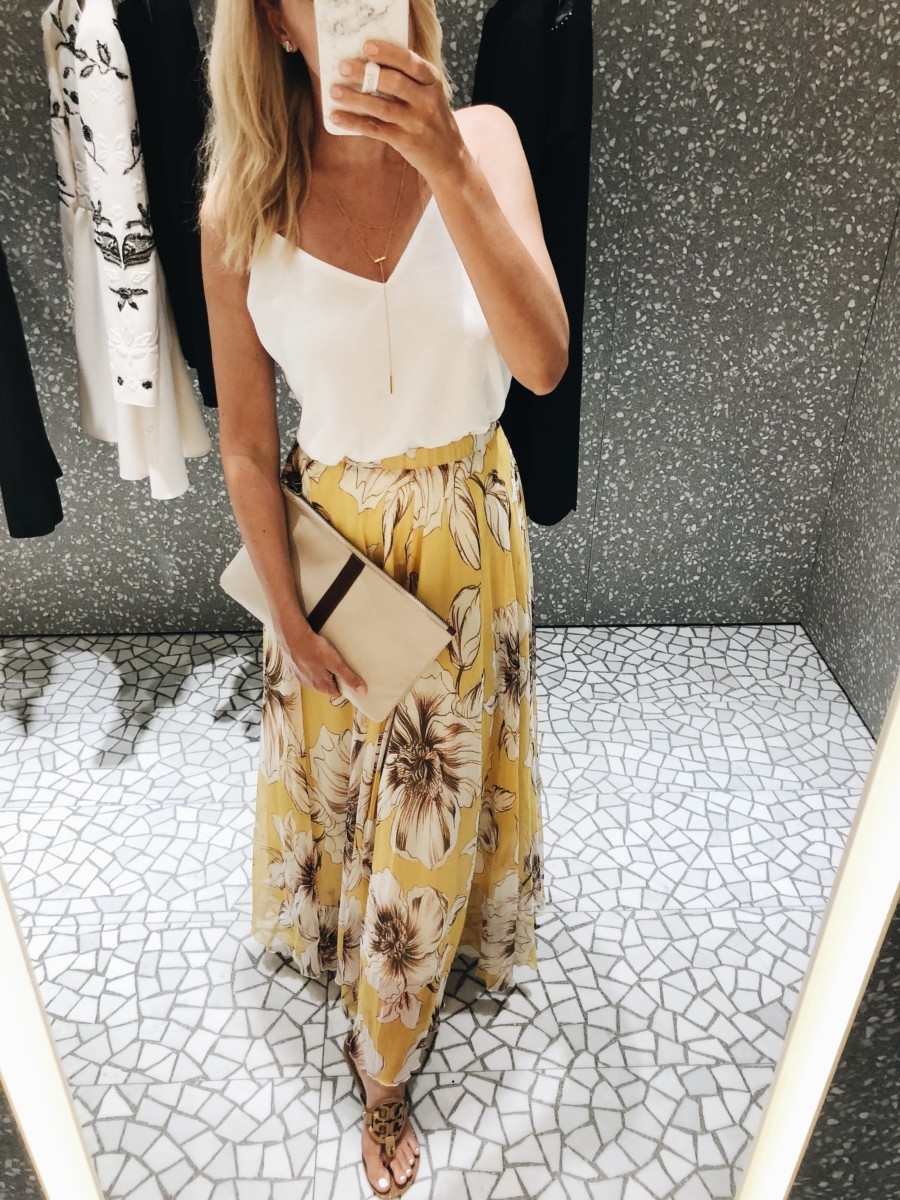 three:  Twist Front Sweater |  I am dying to wear this sweater!  It is meant to be worn with the twist in the front but looks equally as cute with the twist in the back!  It runs true to size.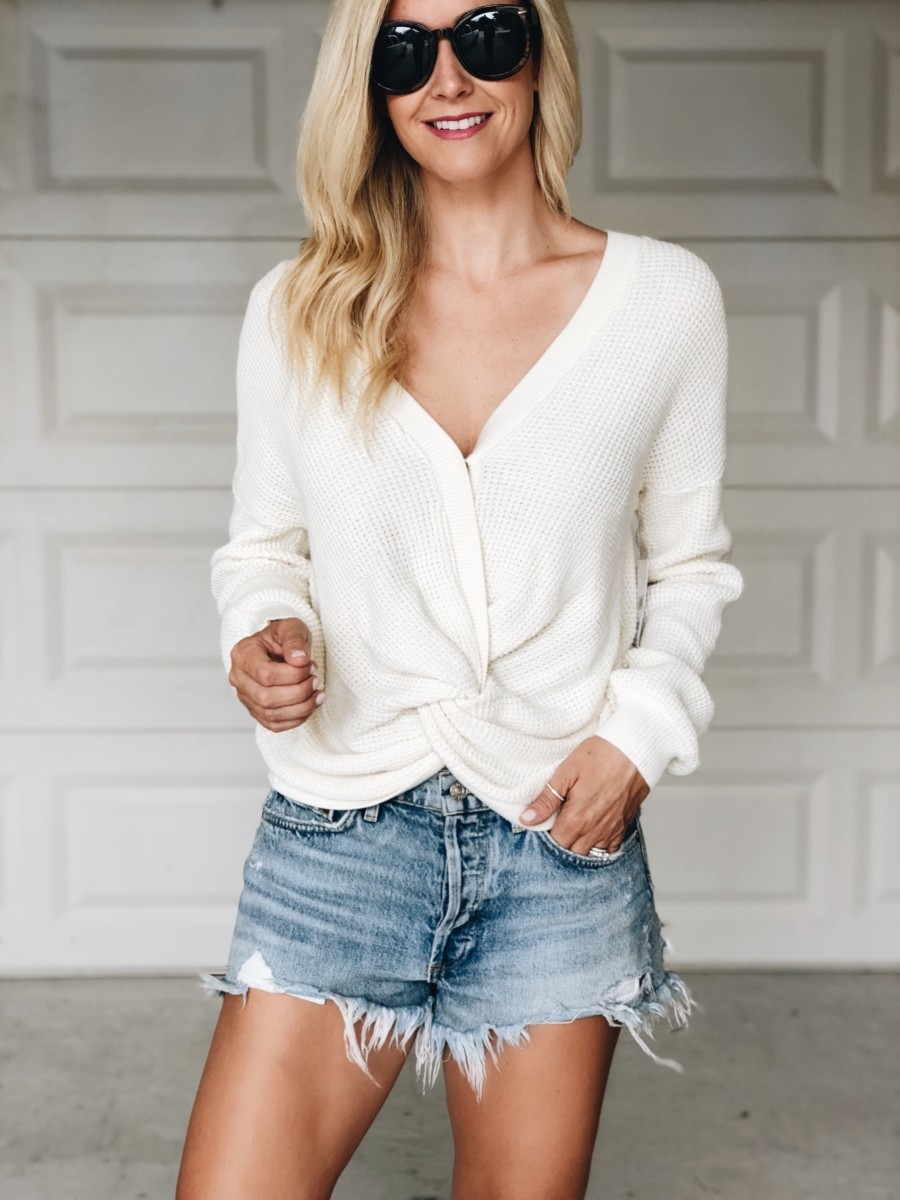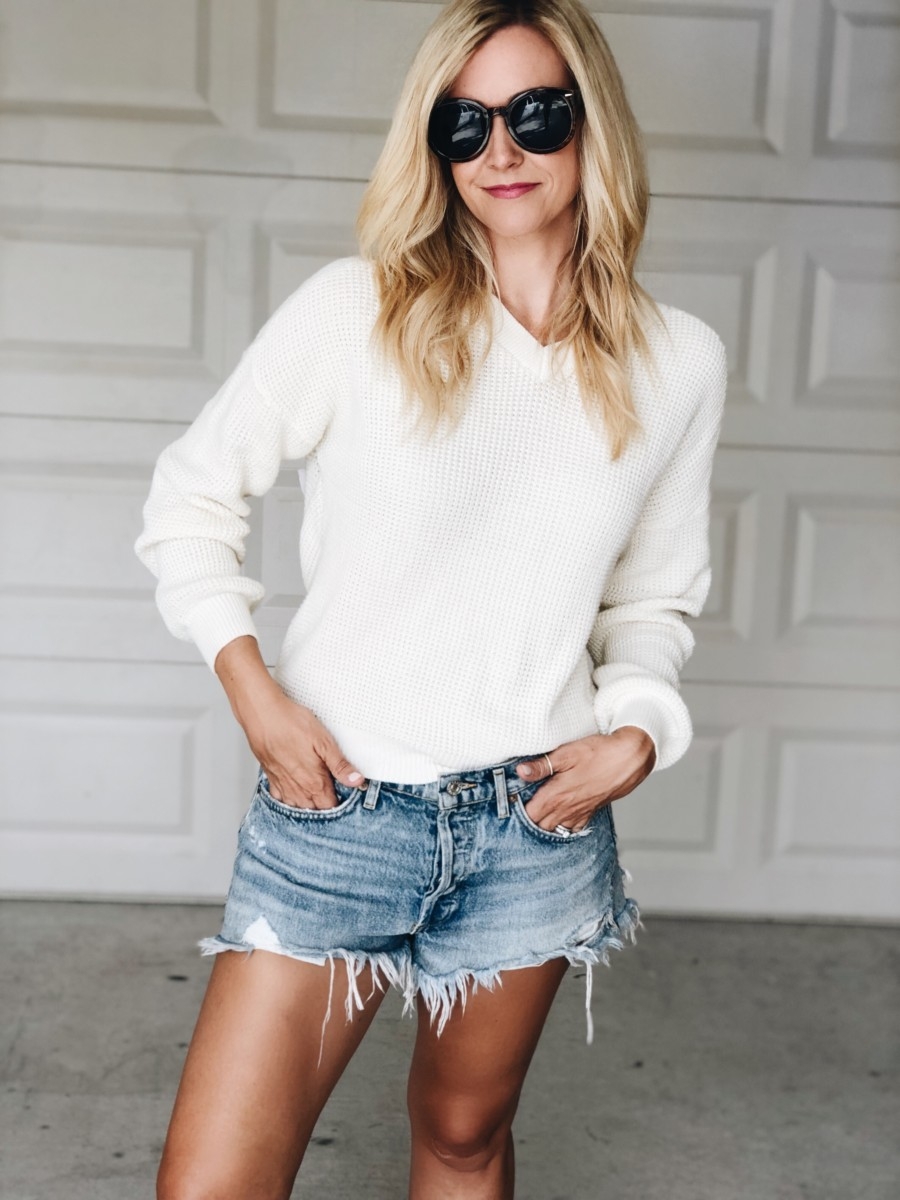 four:  Maxi Dress |  I bought this on a whim for our trip to Mexico in the palm print but I may have to go back and grab it in another color.  It was perfect for traveling in and didn't wrinkle.  The fabric was super soft.  Wearing a small.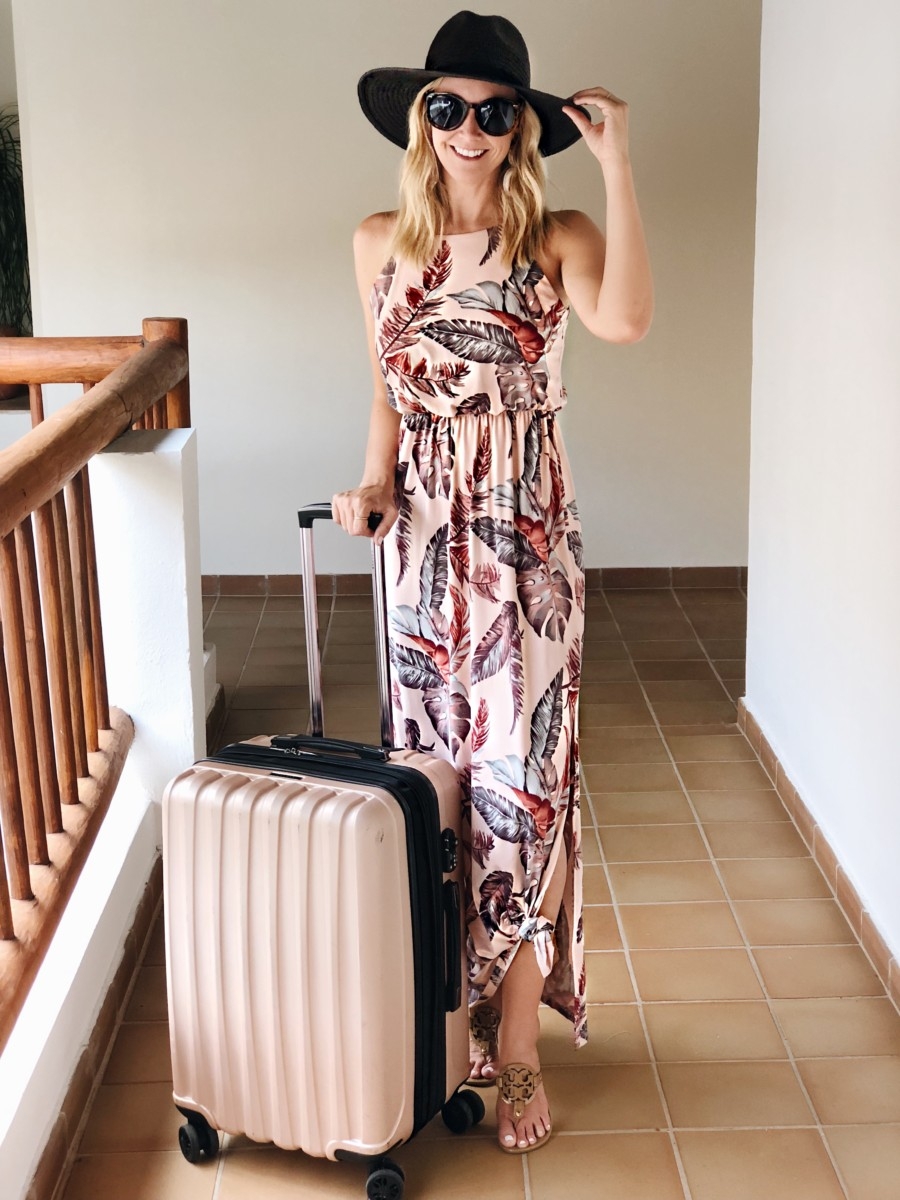 five:  Olive Top |  This one of my best purchases is selling FAST!  It is almost always on sale.  Olive is a hot color this fall but I'm picky about the shade of olive.  I like a blue olive vs. a yellow olive.  Blue olive makes your skin look tan while yellow olive makes you look like you've just been on a turbulent plane for the last hour!  This is the perfect top for work or weekend.  Gold layered necklaces are all the rage and this duo comes as a set!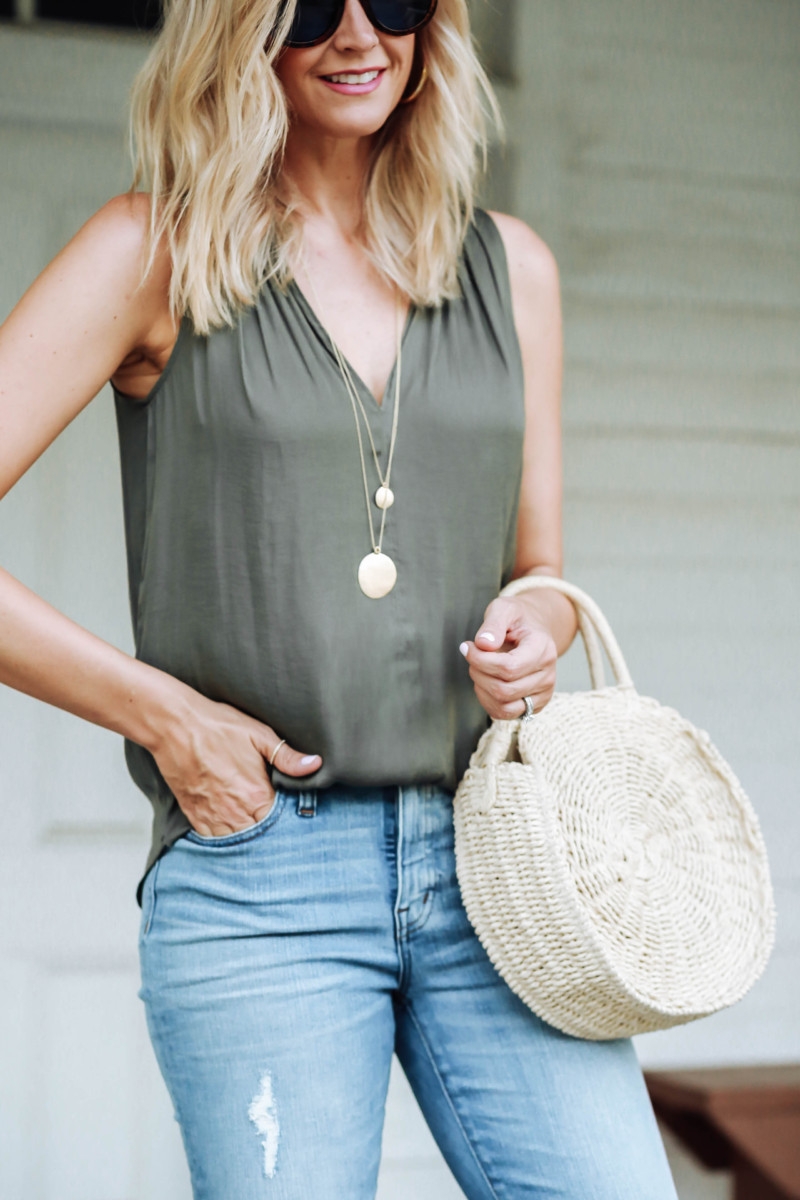 six:  Poncho |  Holy snuggles!  I bought this last year and then Ugg had to go trump that poncho with an even better version!  This one is a little more stream lined and I know it will come in perfect for a grocery store run or sitting on the sidelines freezing my rump off at a soccer game.   It looks equally cute with leggings or skinny jeans. This poncho does have a cropped sleeve so I will be wearing it with this long sleeve tee .
seven: Lightweight V-Neck Sweater |  I love that this sweater is classic with a trendy feel.  The material is lightweight  and not stiff.  This sweater can easily be worn to work with dress slacks or on a date night with jeans and booties.  These Vince Camuto perforated booties are my favorite and the leather is butter soft.  His shoes area always so good.  I have a hard time not buying them all.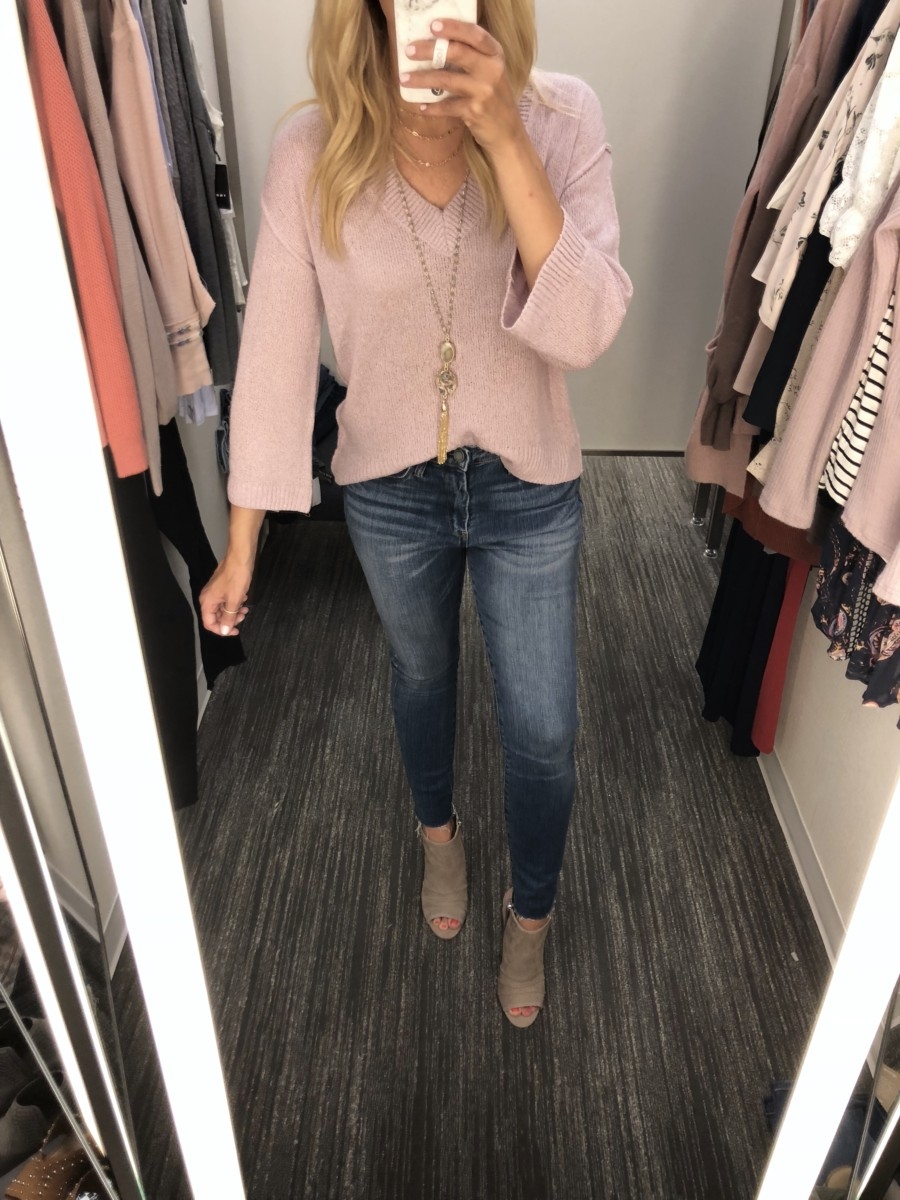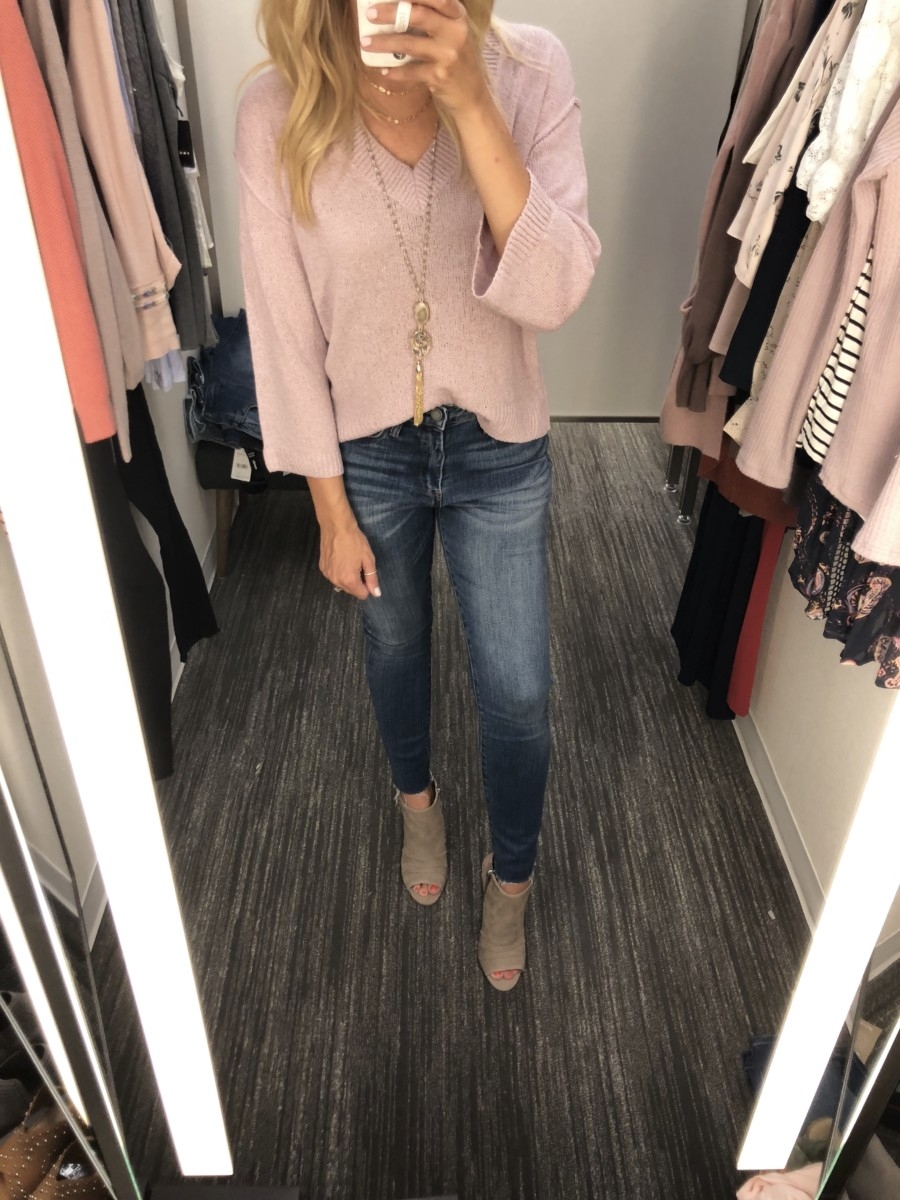 eight:  Field Jacket |  I walked into the store, saw this on the hanger and knew I had to have it.  They were out of my size so I ordered it right there while in the dressing room.  Camo is huge this season and I feel like it comes back around year after year.  If camo isn't your jam then you can pick one of the other fabulous colors this jacket comes in!  I don't like my jackets huge so I sized down to xs.  If you plan on wearing a thicker sweater then I would order your normal size.
nine: Joggers |  If I die, bury me in these joggers.  These feel like you're laying in a pile of baby bunnies!  I got them in the mail and had to put them on my body ASAP.  If I wear them daily, don't judge.  If you are a carpooling mama like myself these are perfect to throw on in the morning.  Traveling?  Pair them with a white tee , denim jacket  and sporty sneakers or birks for a comfy travel look.  I love Birkenstocks  for traveling because they are easy to slide off and on but still provide arch support for walking.  Wearing size small in the joggers.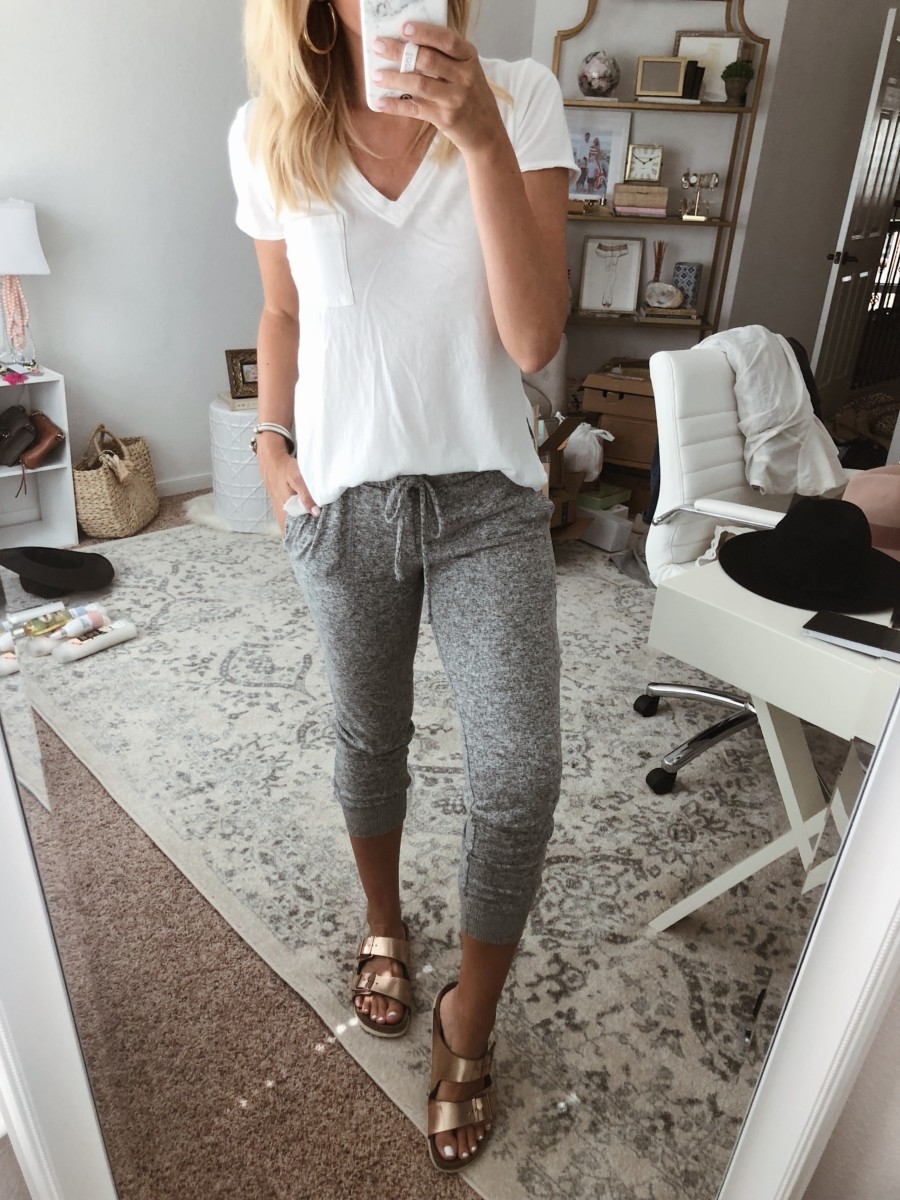 ten:  Window Pane Button Up Top |  If you love the Madewell Courier Top but don't love the price, then you will love this top.  A white button up is obviously a classic and won't go out of style.  This one can be worn tucked in, tied in a knot or tuck one side in.  As seen above, it also layers perfectly with jackets or a cardigan.  Meanwhile please excuse my giant man hand in these fabulous dressing room selfies.
XO- Sara