Howdy! Yesterday I was finally able to pop over to the mall and pick up all the good Nordstrom Anniversary Sale basics.  Gah-don't you LOVE curbside?!?  It was hard not shopping the sale on the first day this year but it also gave me a chance to reflect on what I REALLY wear and what I really need.  That usually involves a few good pairs of shoes, some easy tops, cardigans and leggings.
This sneaker was very popular but it has already been around for a year and frequently goes on sale at other retailers. So, if it doesn't fit into your budget now, wait a bit and they will be back on sale.
Let's start with SHOES!!!  I LOVED these mules and THANK GOODNESS because I was saving my pennies to buy  this pair of Gucci mules because I've never found a mule that I truly love and that fit like a glove.  Luckily, these mules fit the bill and saved me $700 smackers. I do suggest going up 1/2 a size.
NORDSTROM ANNIVERSARY SALE BASICS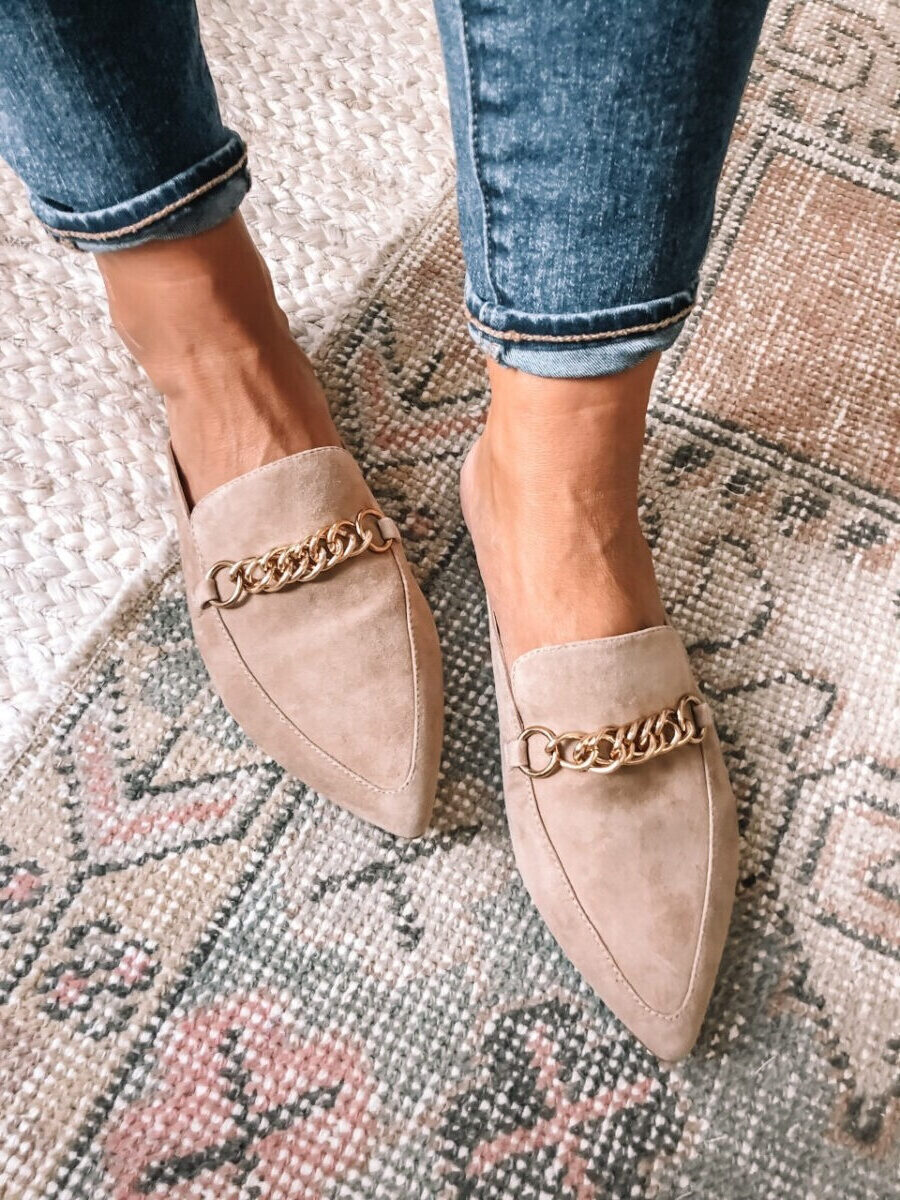 I also have my eye on the pair of leopard mules.  Leopard is always a win-win for fall.
*Go Up 1/2 A Size*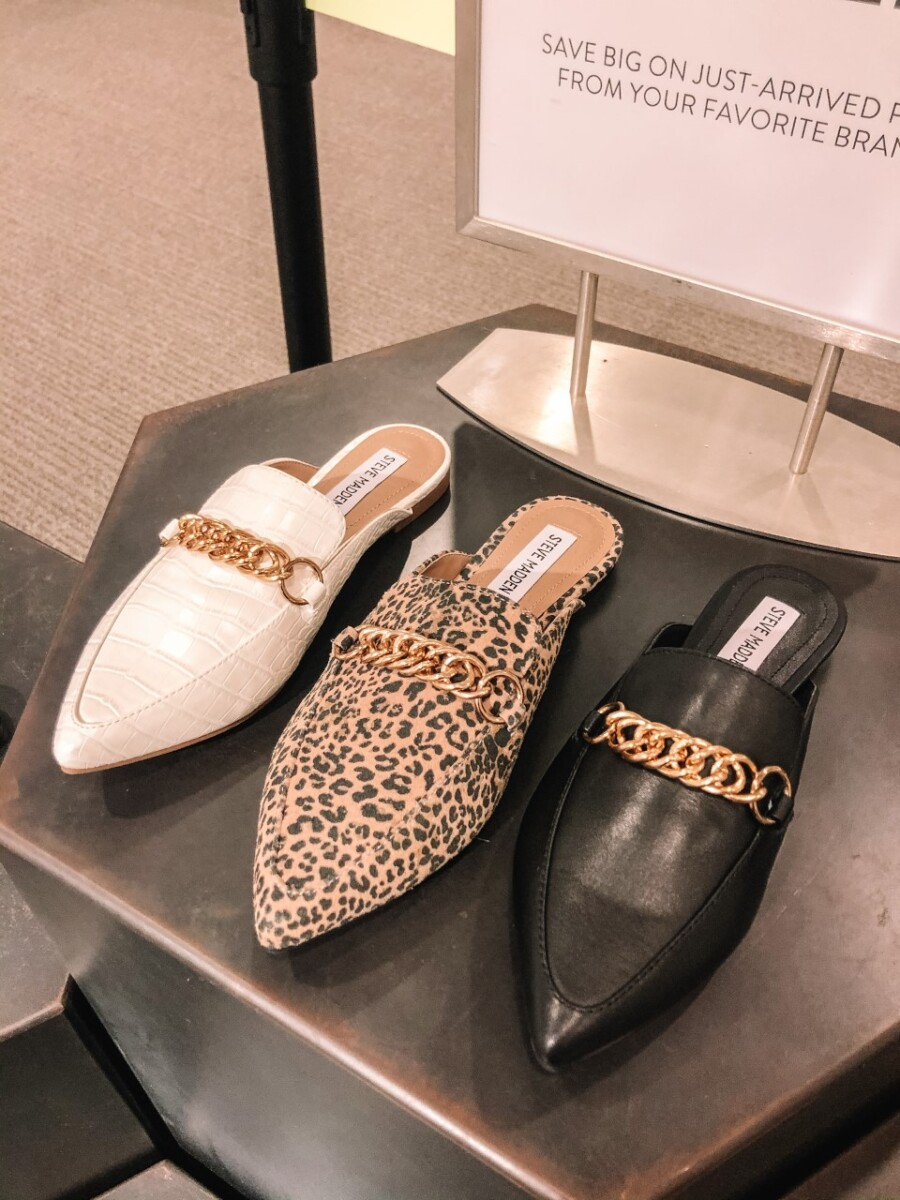 The other two pairs of booties I got I know I will wear all fall, winter and next spring.  The neutral colors are perfection.  Both of these booties fit true to size.
SIDE SLIT BOOTIES  /  BROWN BOOTIES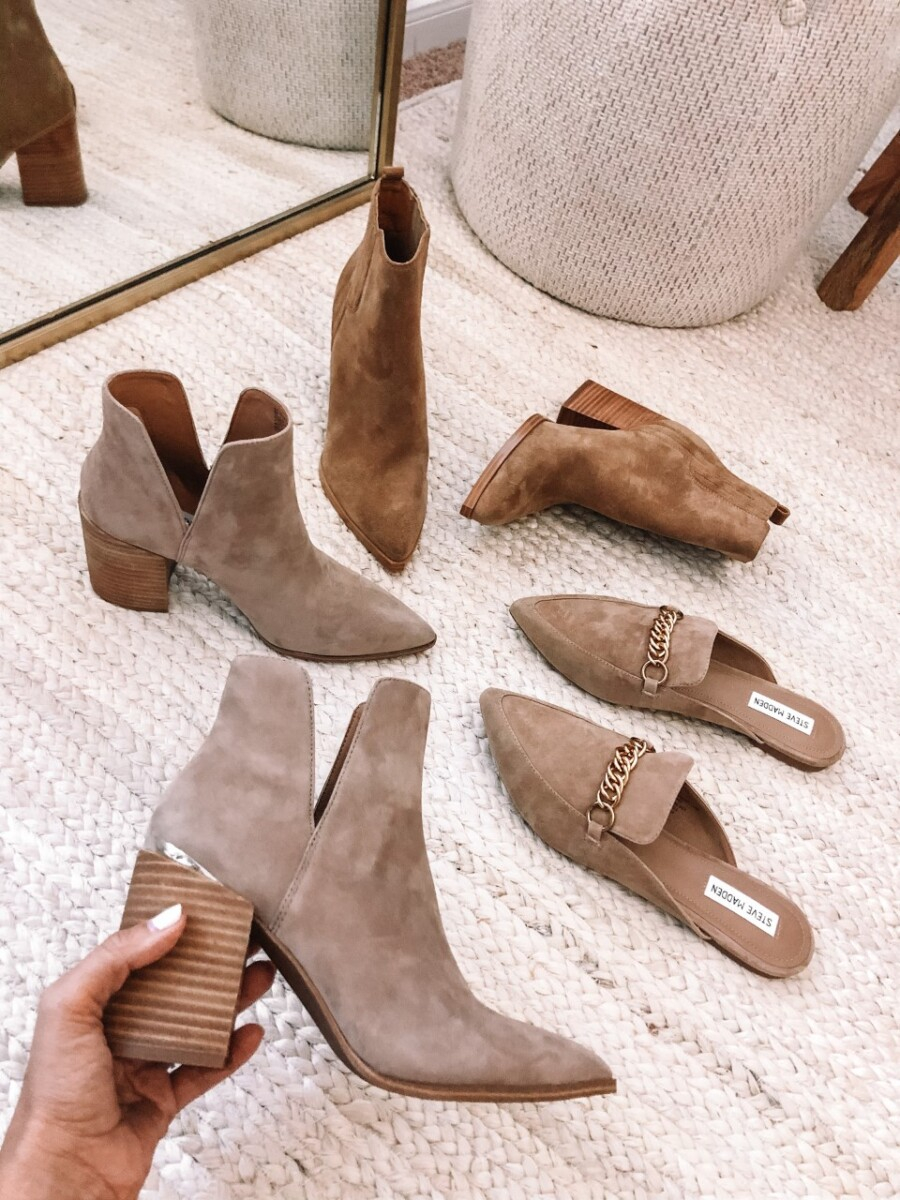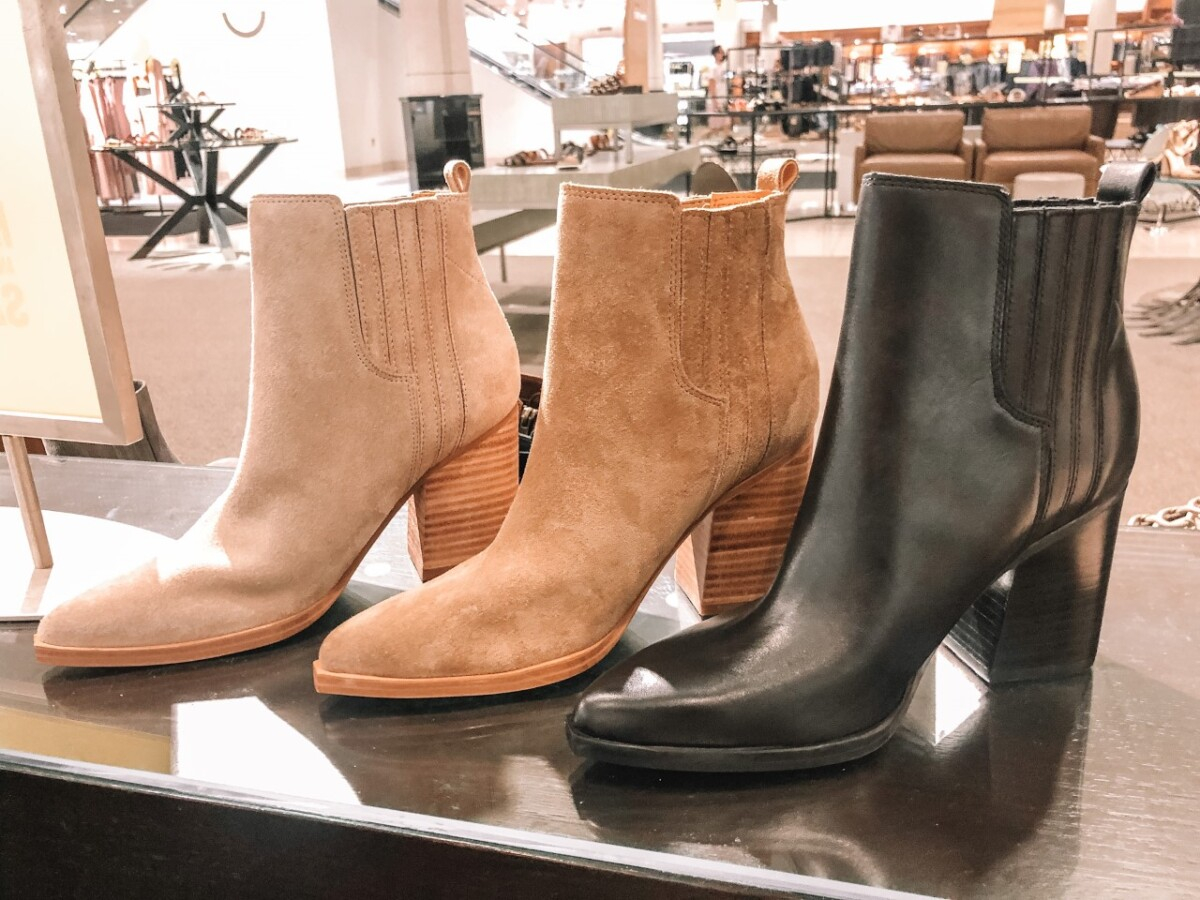 Best Everyday Basics
This year I knew my wardrobe was going to look a little different so I stuck to the everyday basics.  Cardigans, layering tees, neutral pieces, leggings, etc.  I have a feeling there will be less dinners out, parties and overall get-togethers.  I get a lot of messages from ya'll telling me you want comfy clothes that still look put together.  Roger That!  Most of us are still working from home trying to juggle kids, pets and a house while also doing our full time jobs.
I put the focus on comfortable casual pieces that can be mixed and matched but still look like you tried and don't mind that your kid shot all 1.2 million Nerf bullets all over the house while the other kid is finally busting out that science kit you hid from them at Christmas all while giving a zoom presentation.
Outfit #1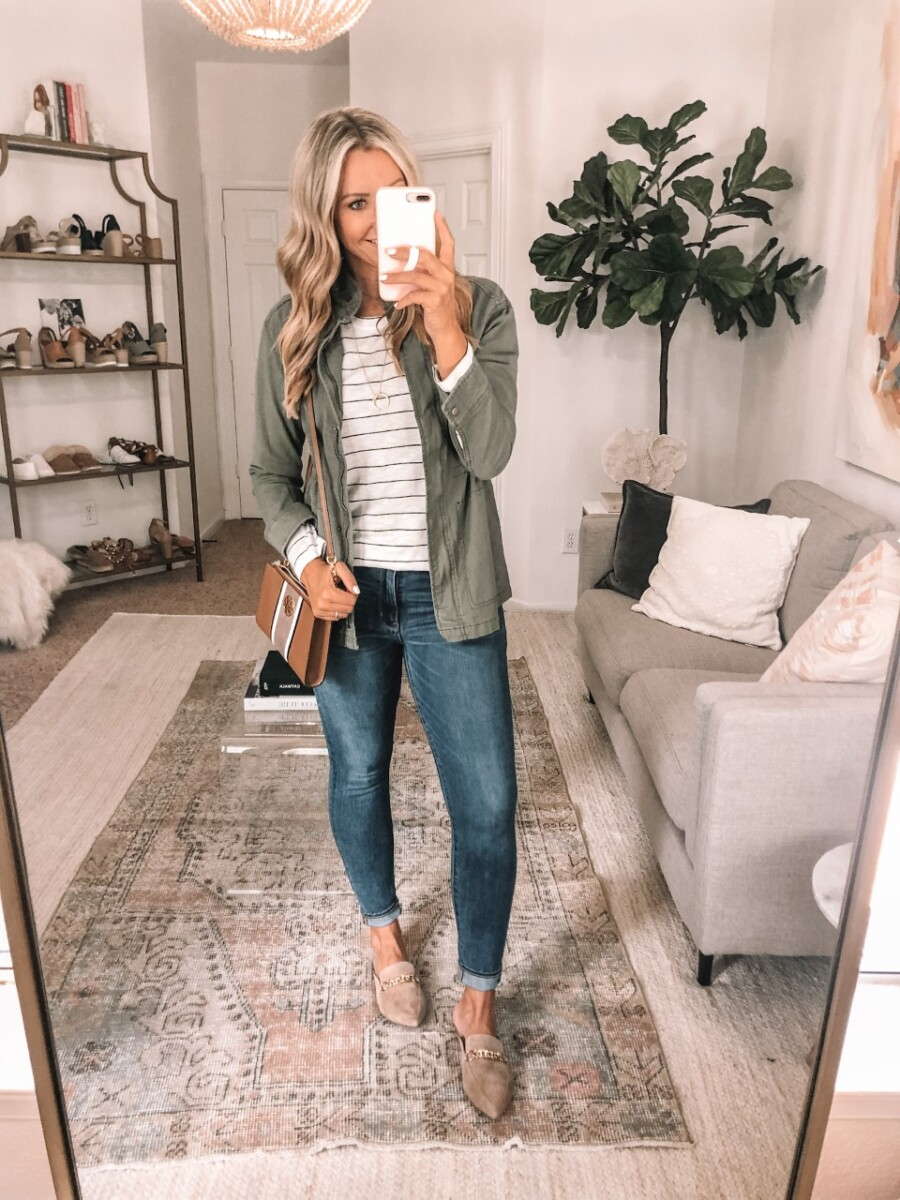 STRIPED TEE: Med  /  MULES: Go up 1/2 size  / CROSSBODY BAG
UTILITY JACKET: Small /  Jeans: tts
Outfit #2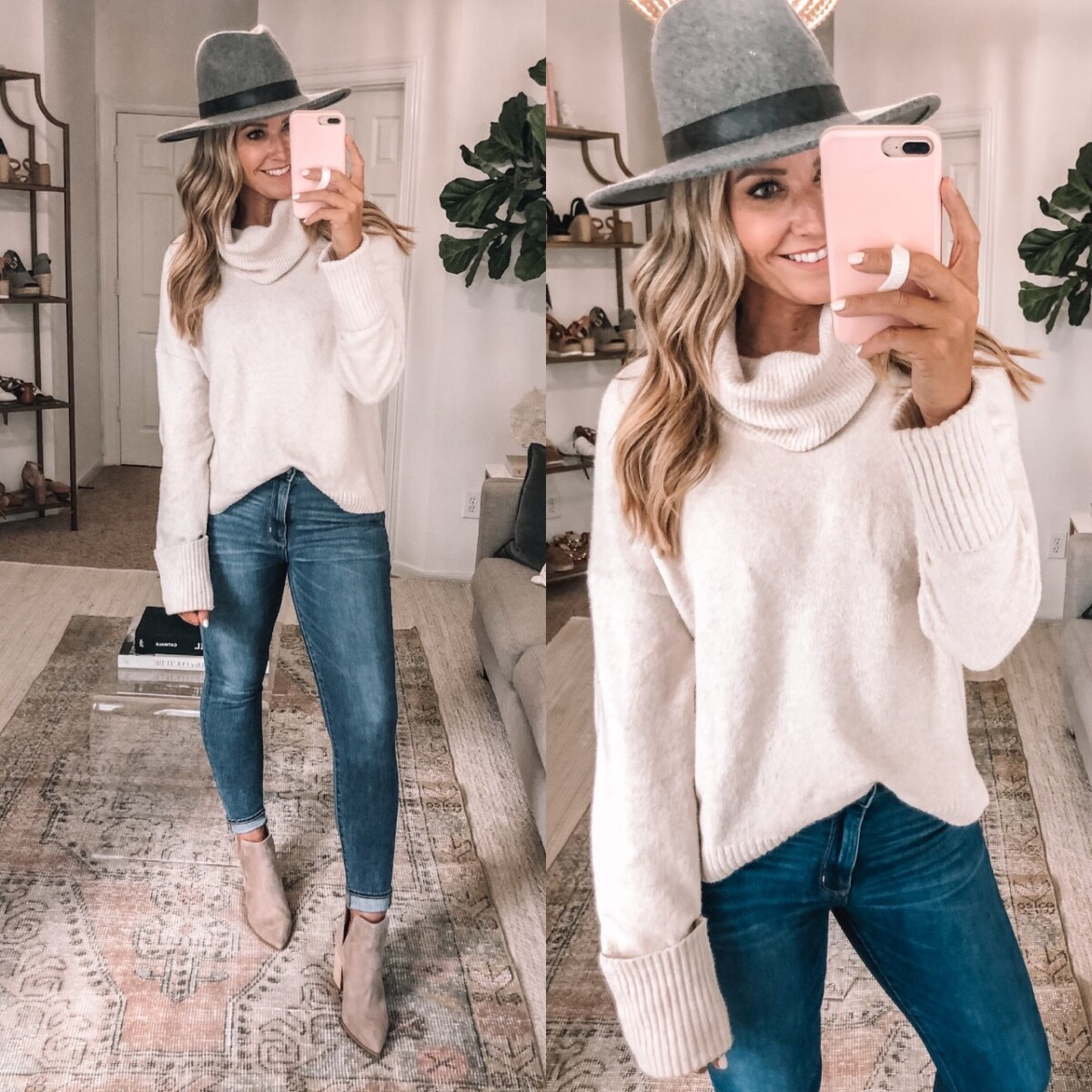 COWL NECK SWEATER: Med  /  BOOTIES:  tts  /  HAT  /  JEANS
Outfit #3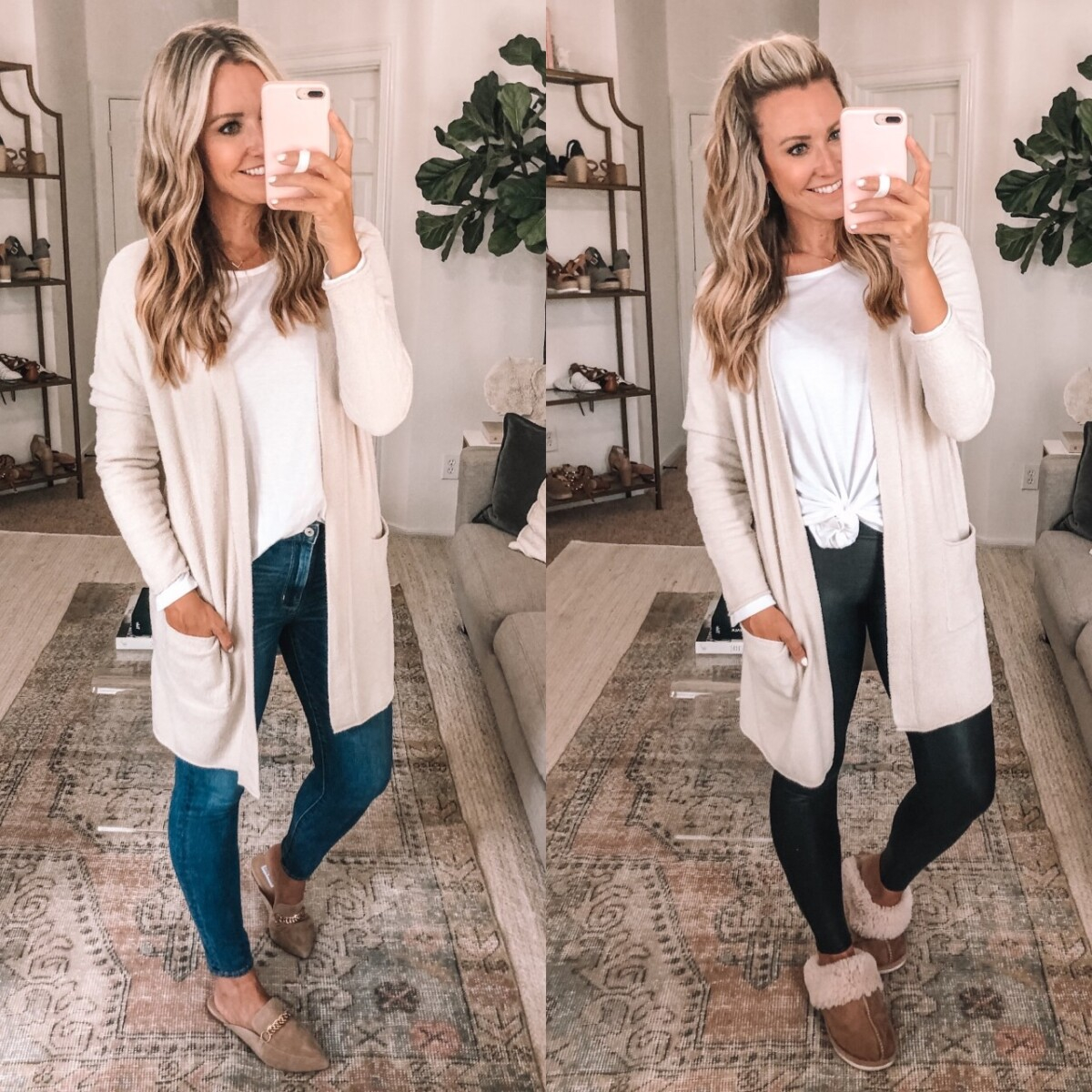 BAREFOOT DREAMS CARDIGAN: Med  /  WHITE TEE:  Med  /  SPANX: Med /  MULES: Go up 1/2 size  /  JEANS: tts  / SLIPPERS
Outfit #4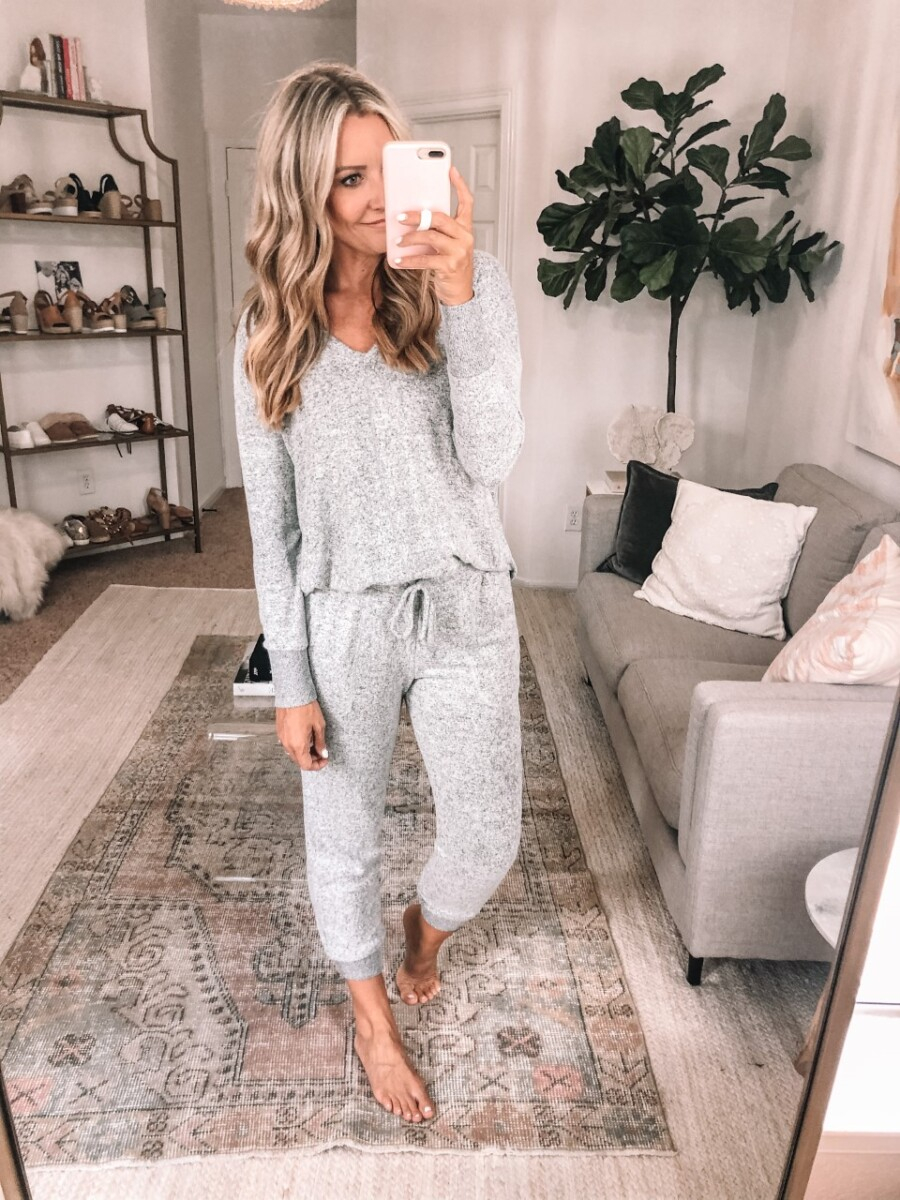 TOP:  Sm  /  BOTTOM: Sm- size down in this set.  It runs big.
This lounge set is super legit.  The top and bottom can be style so many different ways.  The material is also butter soft and it feels like your wearing a cloud.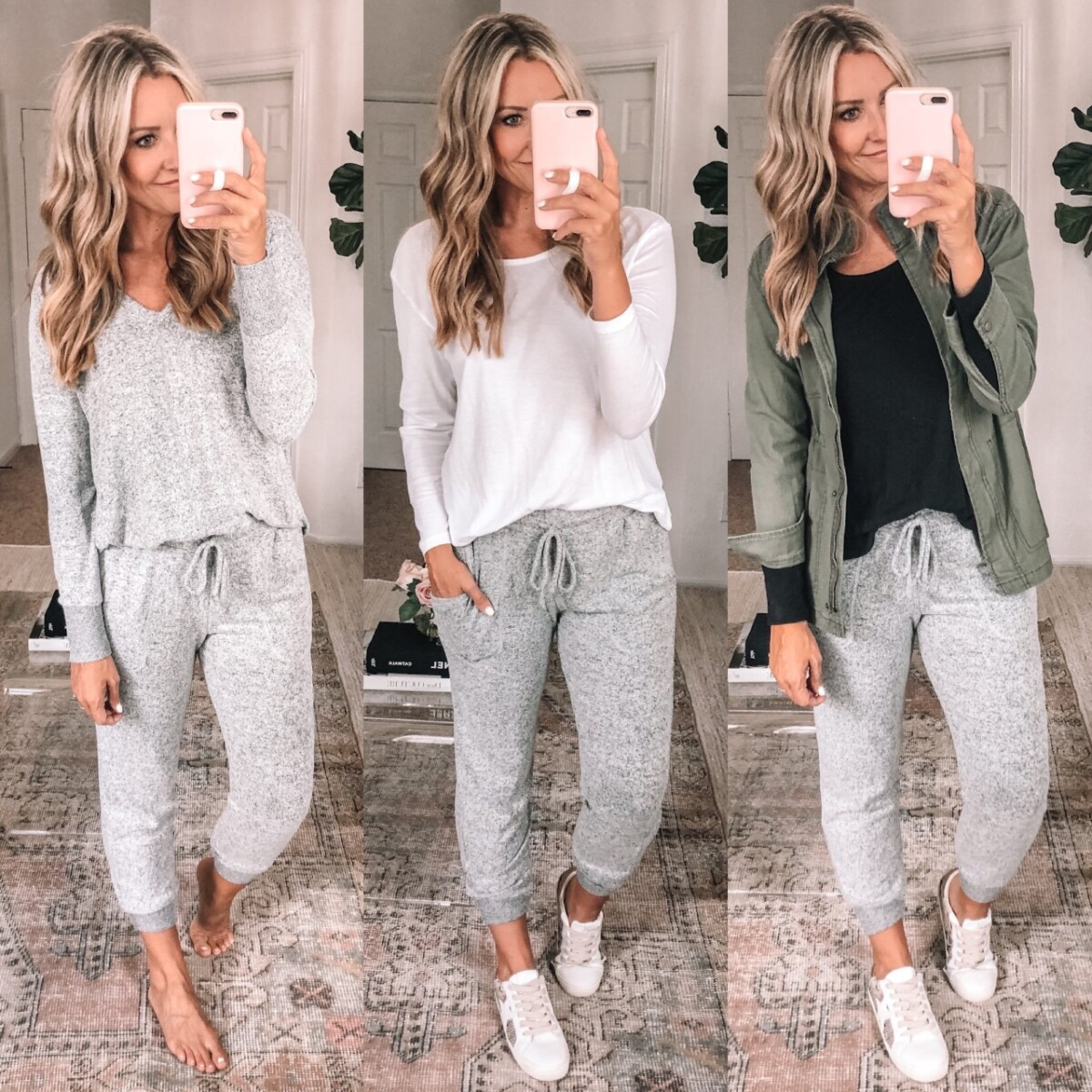 TOP /  BOTTOMS  /  WHITE & BLACK TEE /  UTILITY JACKET  /  SIMILAR SNEAKERS-Same brand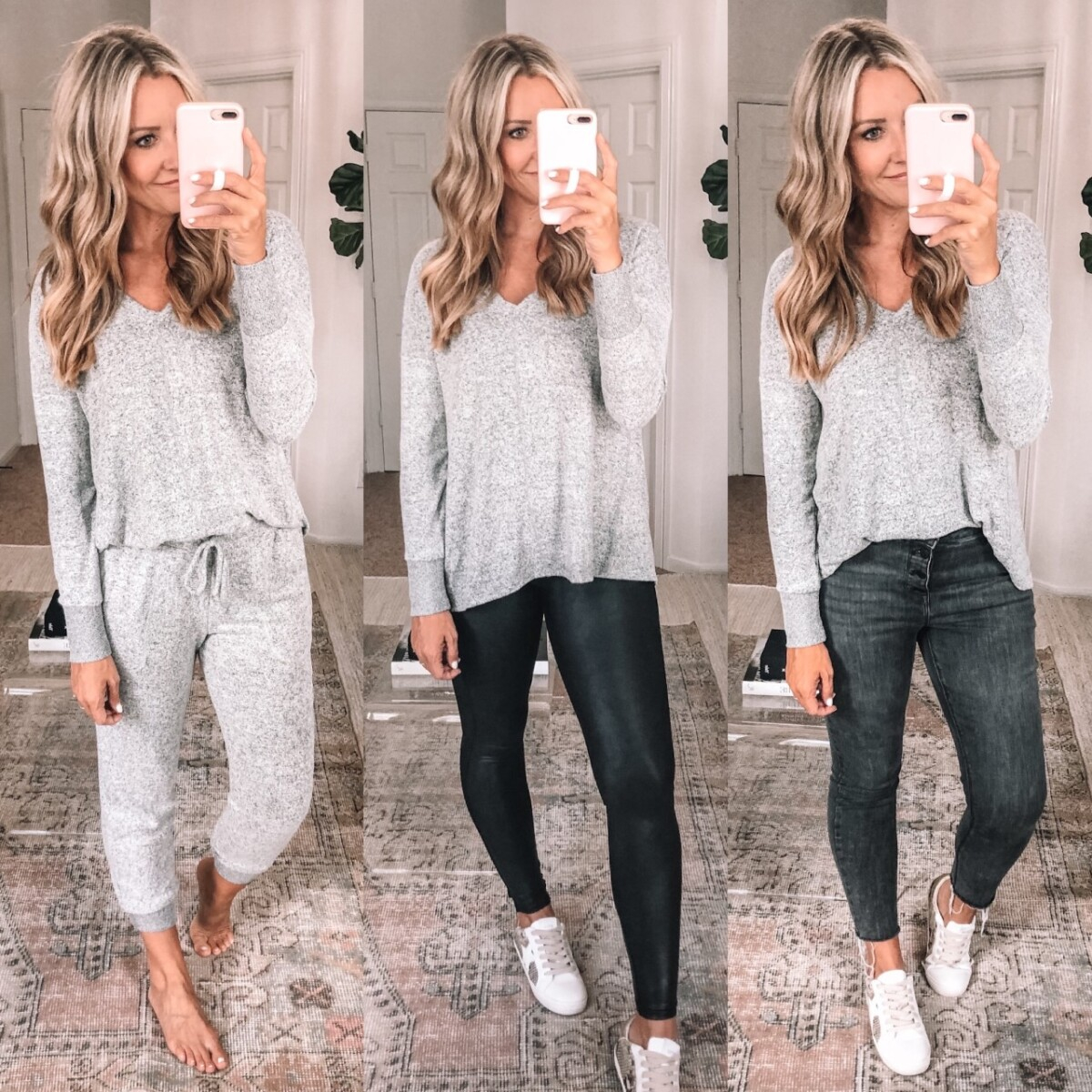 TOP  /  BOTTOMS  /  SPANX  / JEANS  /  SNEAKERS
Outfit #5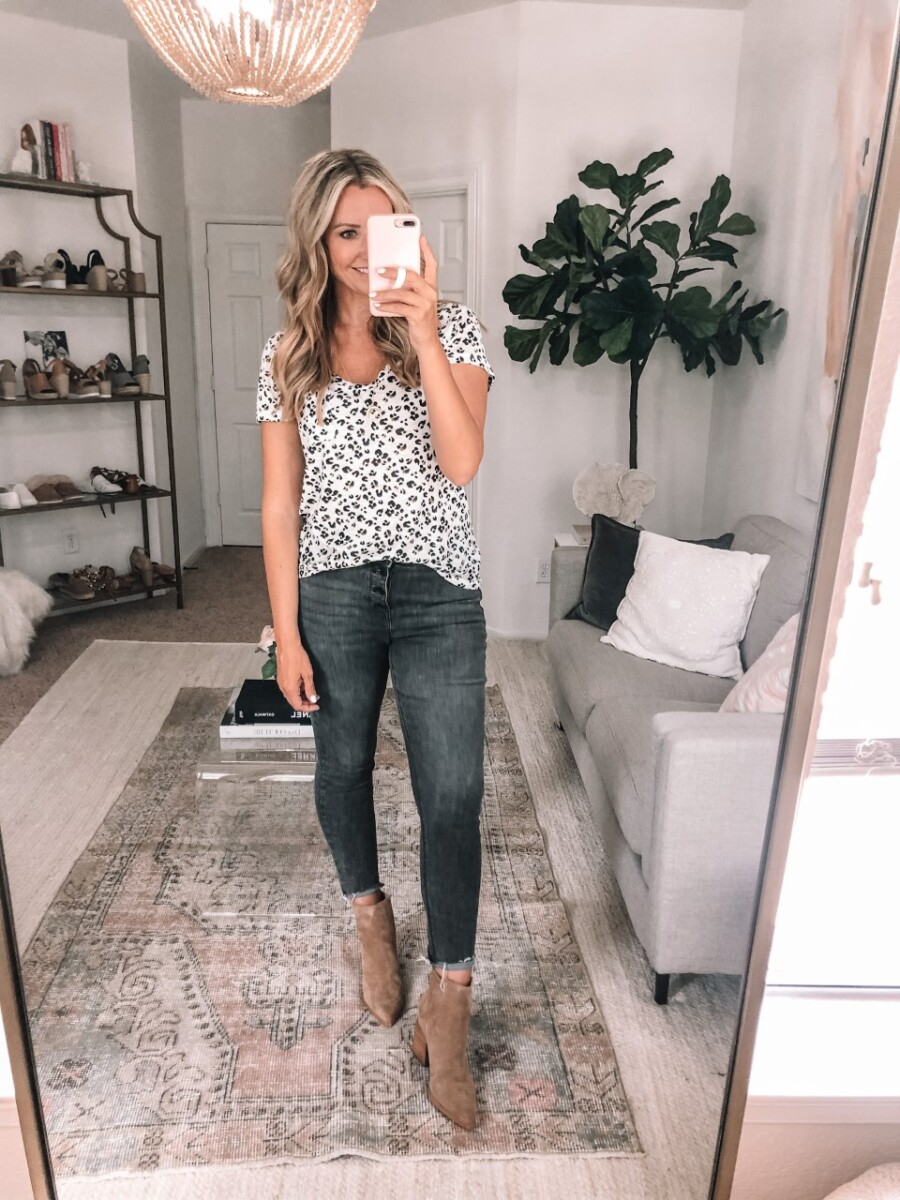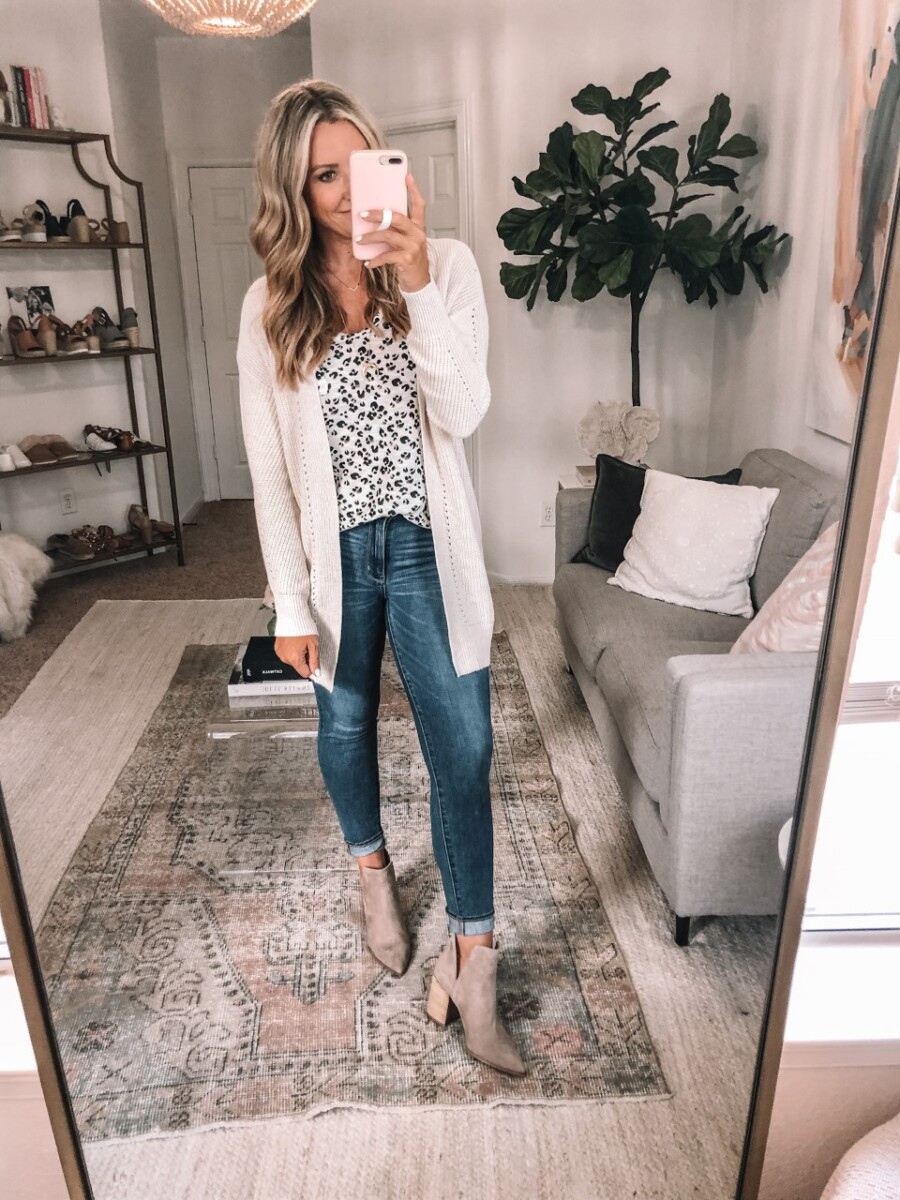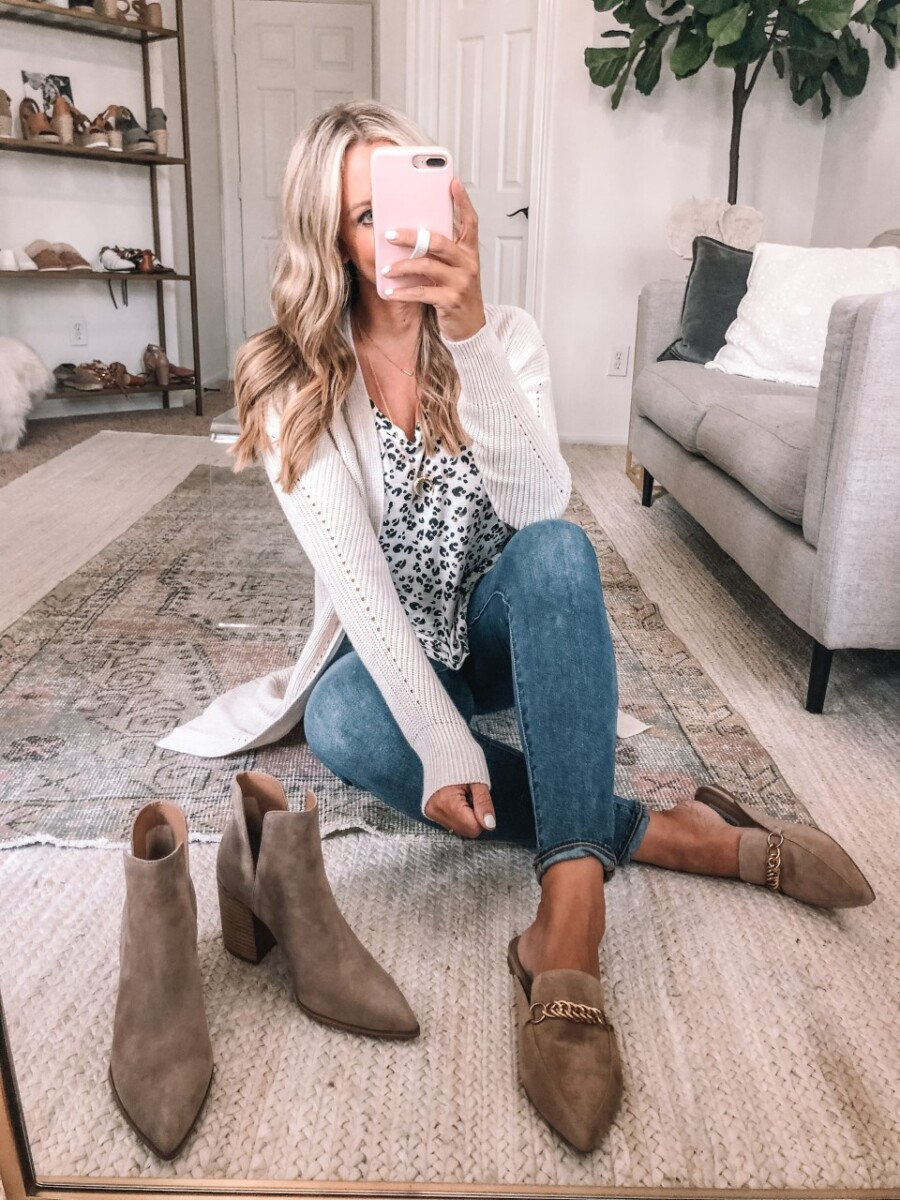 LEOPARD TEE: Med /  CARDIGAN: Small (size down)  /  BOOTIES: tts  /  MULES: go up 1/2 size  /  JEANS
Outfit #6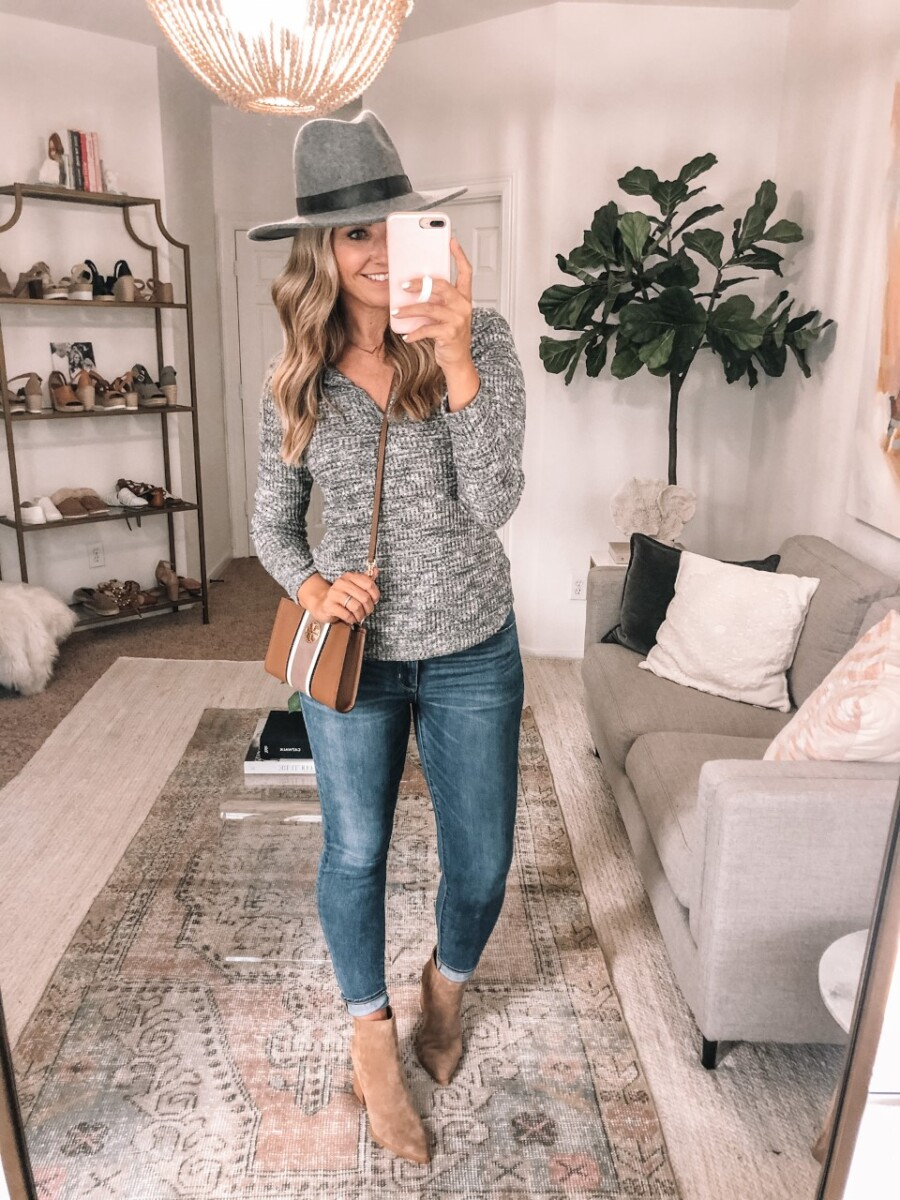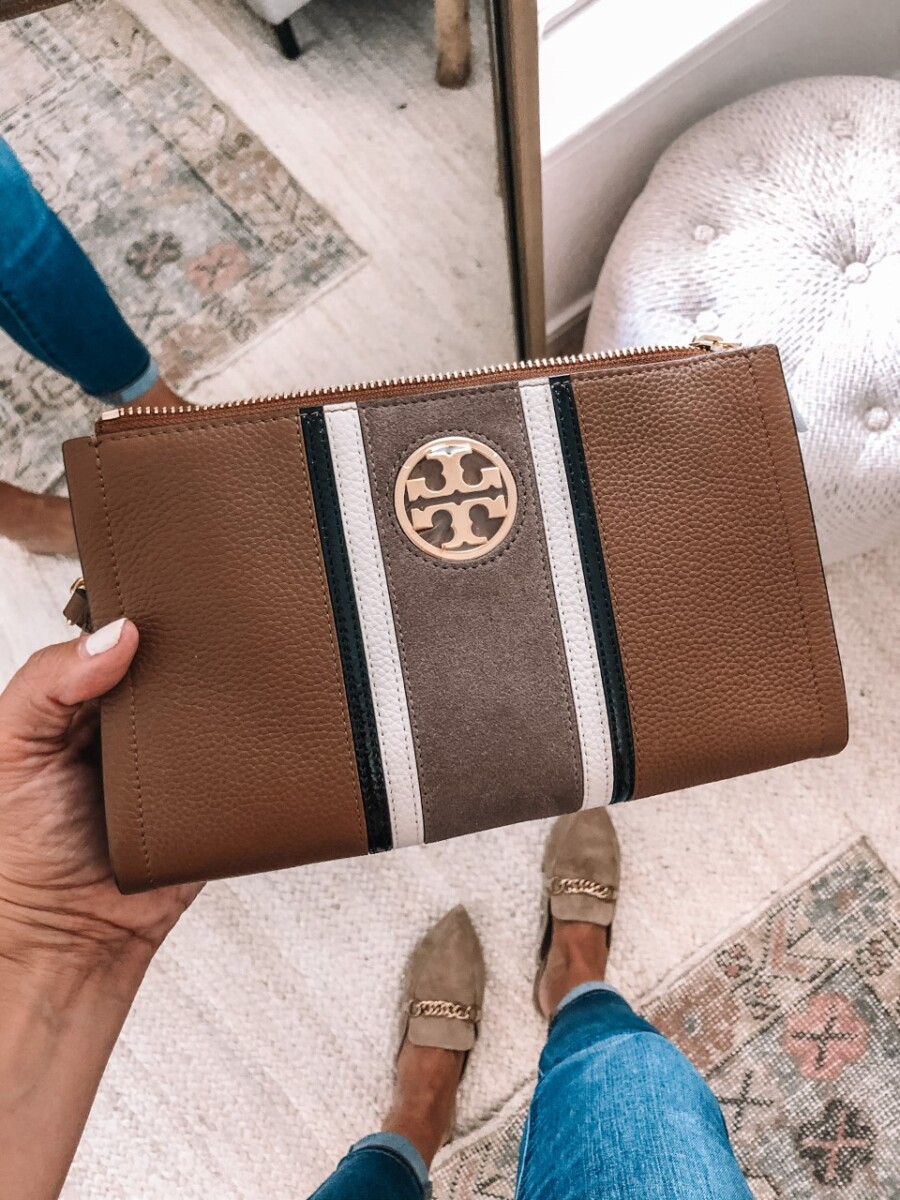 TOP:  Med  /  HAT  /  CROSSBODY  /  BOOTIES
EXTRA EXTRA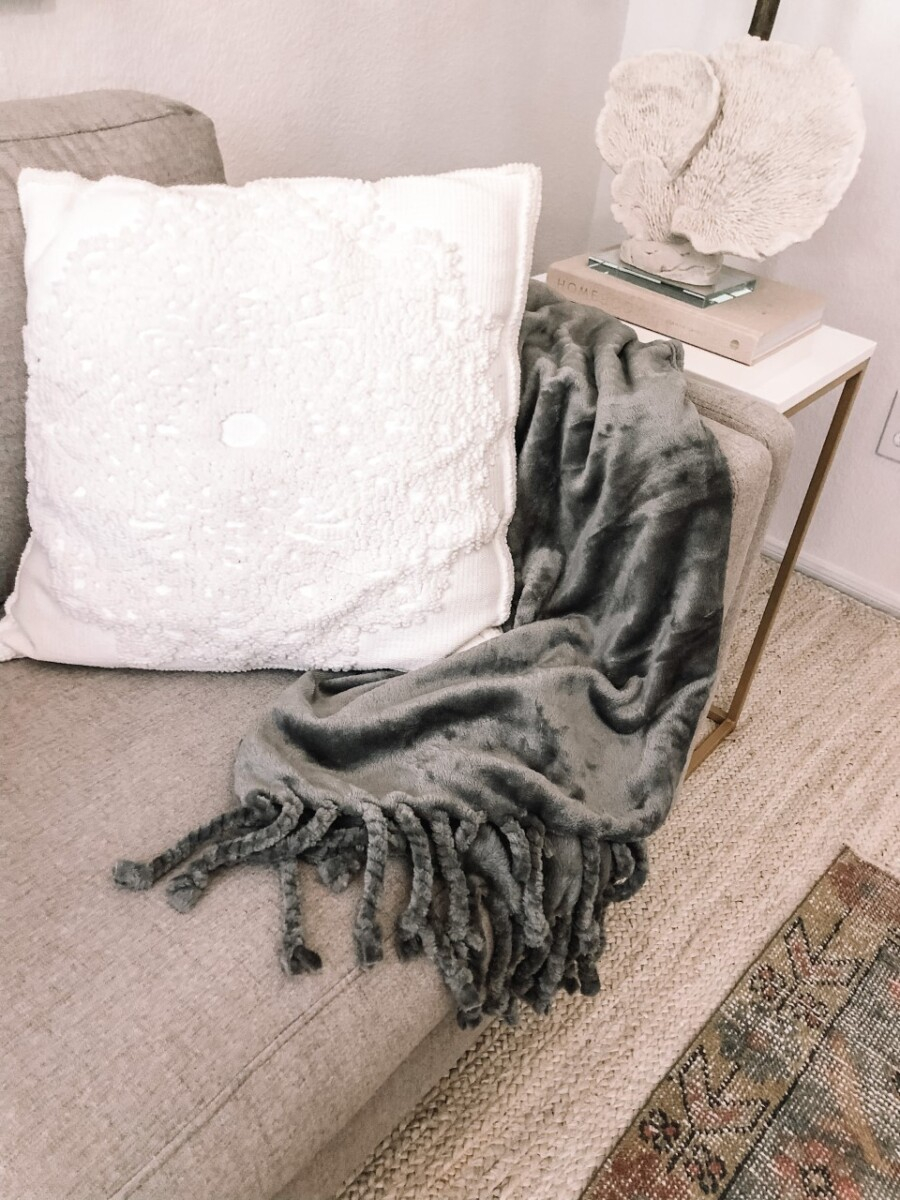 This throw is SO SOFT and only $25.  I love my Barefoot Dreams blanket but they are still well over $100 on sale.  These throws are under $30 and would make the perfect gift for teachers, grandparents or friends.  We love to give family gifts to our neighbors and this blanket with a family's last name monogrammed would be perfect for Christmas.
Pin this to Pinterest for future reference!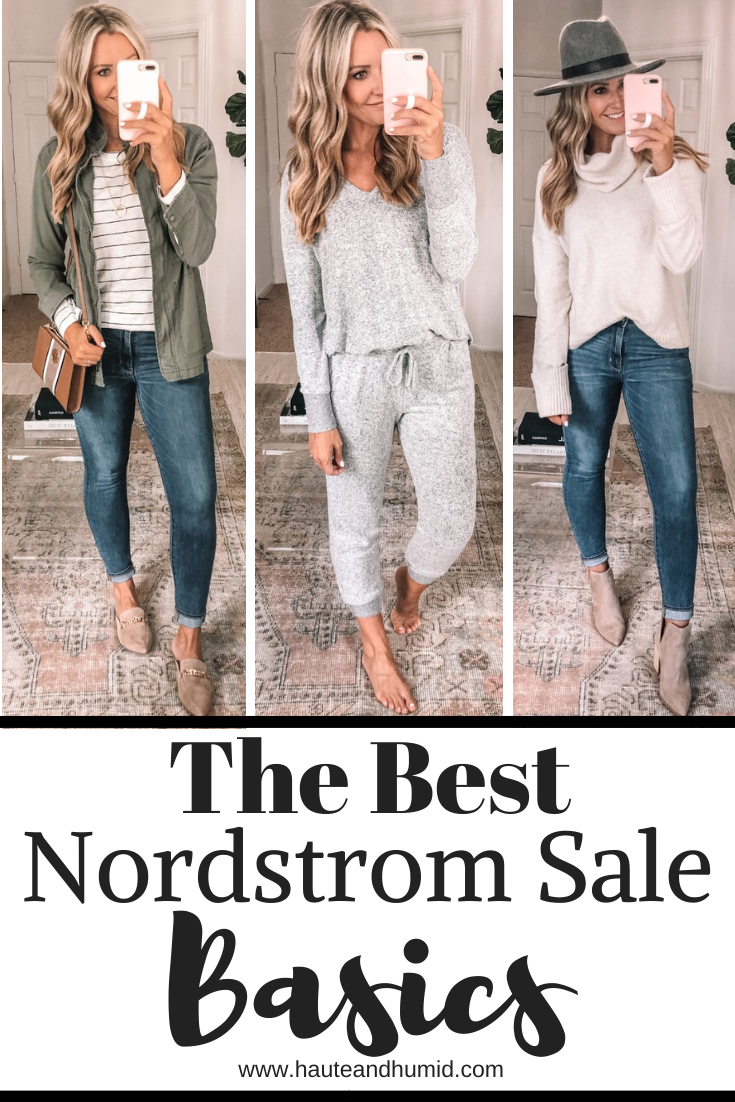 What are you most excited to buy during the Nordstrom Anniversary Sale?  Let me know in a comment below!
XO-Sara