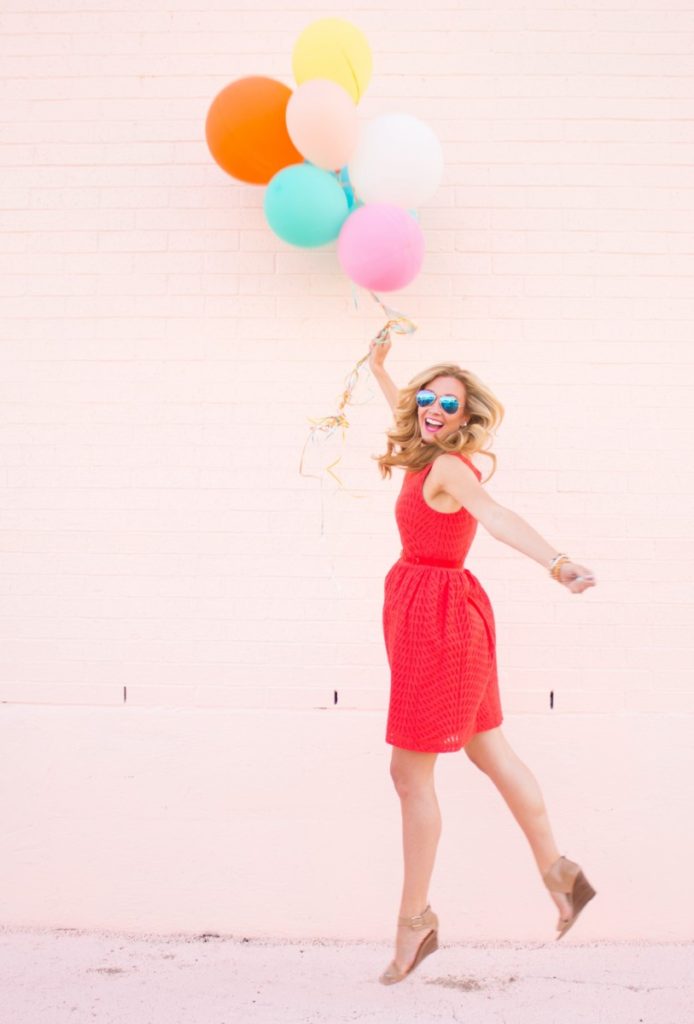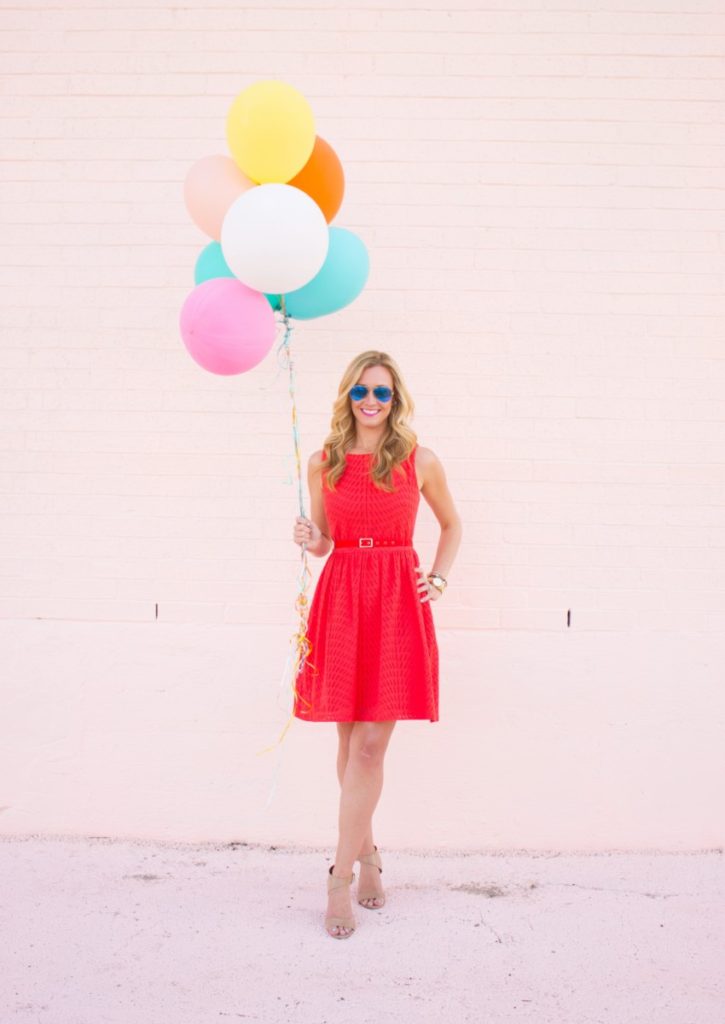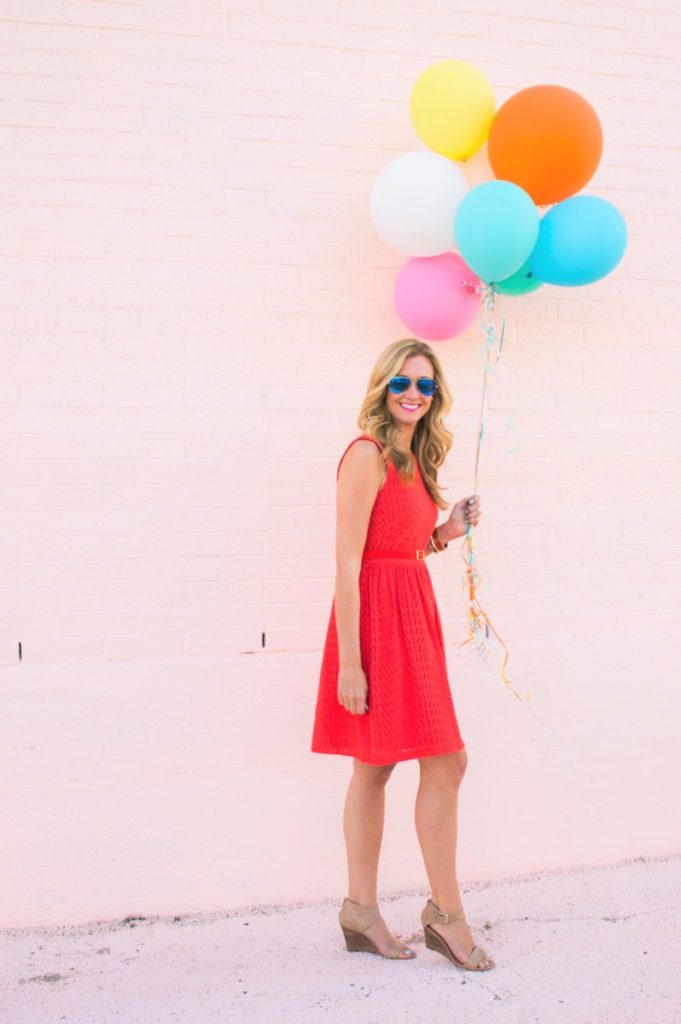 A few weeks ago I attended the Sugar and Cloth paint wall unveiling.  It is a wall near downtown Houston that Ashley Rose of Sugar and Cloth had painted in large stripes.  It is beyond fun and a super rad place to take pictures.  Yes, I said rad because it is rad!!!  She had a food truck and a drink stand sponsored by Deep Eddy Vodka to make the night extra fun!  Be sure to check Ashley out on Instagram for a huge dose of rock your world colorful inspiration. If you are ever near downtown Houston you have to stop by the Sugar and Cloth paint wall.
I have had this orange fit and flare dress for two years and absolutely adore it. I have worn this beauty to dinner events, birthday's, Mother's Day brunch, Baptisms, First Communions, Easter, and every where in between!
Every time I wear it, I think of Elle Woods from Legally Blonde when she says, "Last week I saw Cameron Diaz at Fred Segal, and I talked her out of buying this truly heinous angora sweater.  Whoever said orange was the new pink was seriously disturbed."  As much as I LOVE pink, I obviously can't have a closet full of pink dresses!  Orange is a little different and I love how it pairs with blue and yellow for a fun mix of summer colors.  If you don't own an orange dress, step out of your comfort zone and try one out!  I linked a few fun orange dresses for you to take a look at below.  Let me know what you think of orange in my comments section.  Is it a yay or nay for you?
Outfit Details