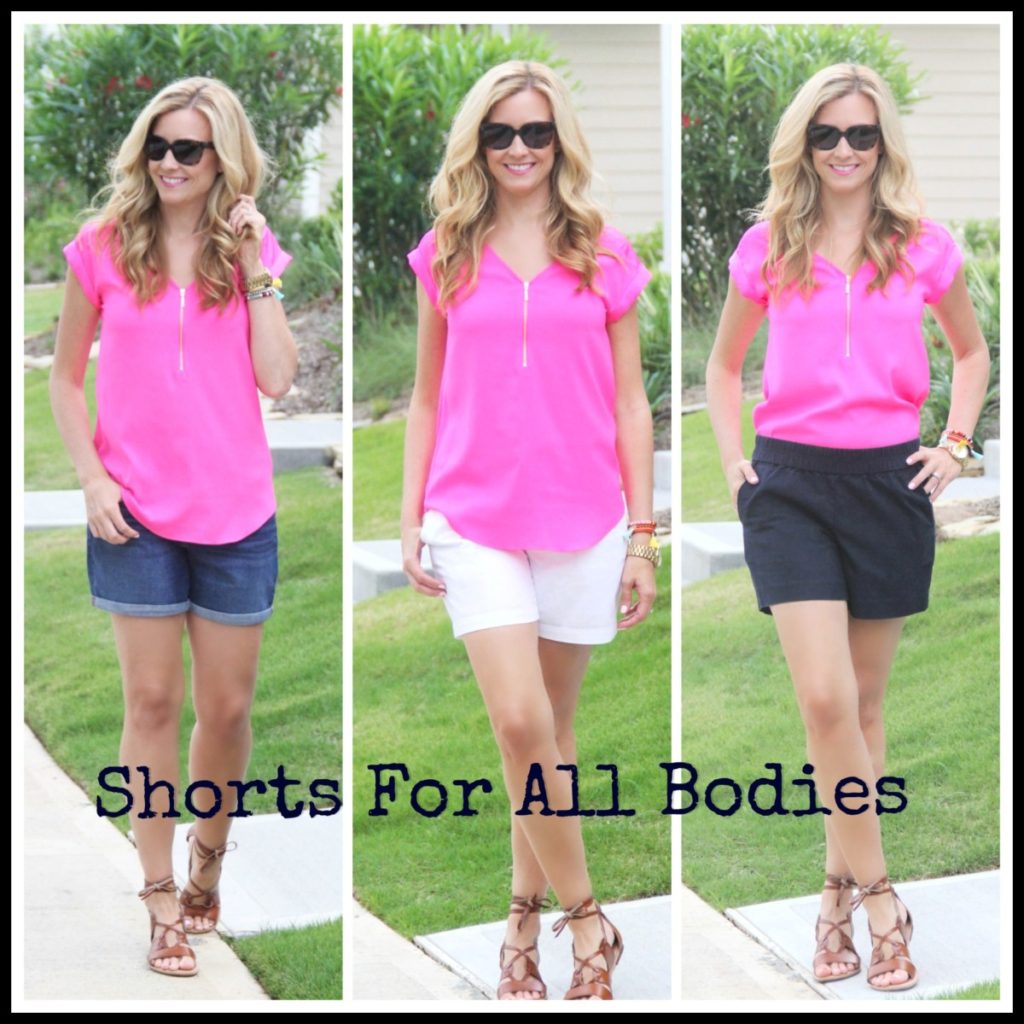 Shorts for all body types you say? Yes! The key is finding the right fit. Shorts are basically a square, so I'll break down fit into Length and Width.
LENGTH: Make sure your shorts are long enough.  Not too many people can pull off booty shorts and if you can the rest of the world probably doesn't care to see your butt cheeks hanging out!  If your shorts are too short, they may ride up and show the fleshy part of your upper inner thigh. There are many inseam options available these days. I prefer a longer inseam of 4-5″.  If you are shorter or have great legs you may prefer a 3″ inseam.  Some stores offer a 7″ inseam as well.  Bermuda shorts tend to be 8″ long but can be hard to pull off.  Sometimes they can cut your legs in half, making your leg line look shorter instead of longer.
Width: Make sure your shorts fit the widest part of your body so there is no pulling. Shorts should lay smooth and flat across the front and back. My widest part is my hips.  I make sure my shorts fit my hips and sometimes have the waist taken in.  If your widest part is your stomach area, have a tailor adjust the hip region.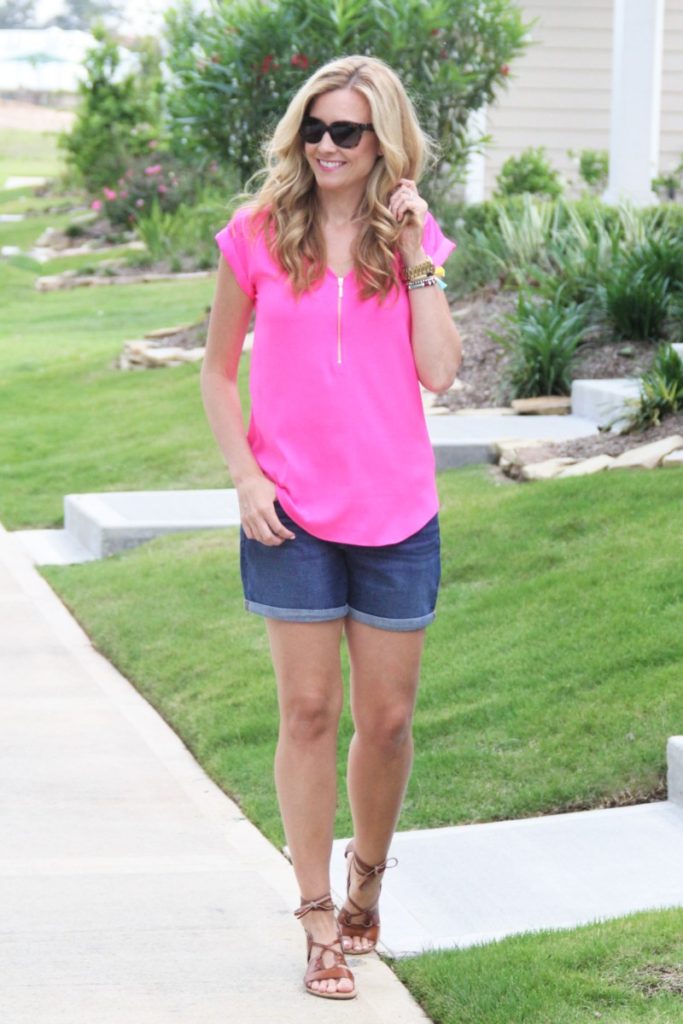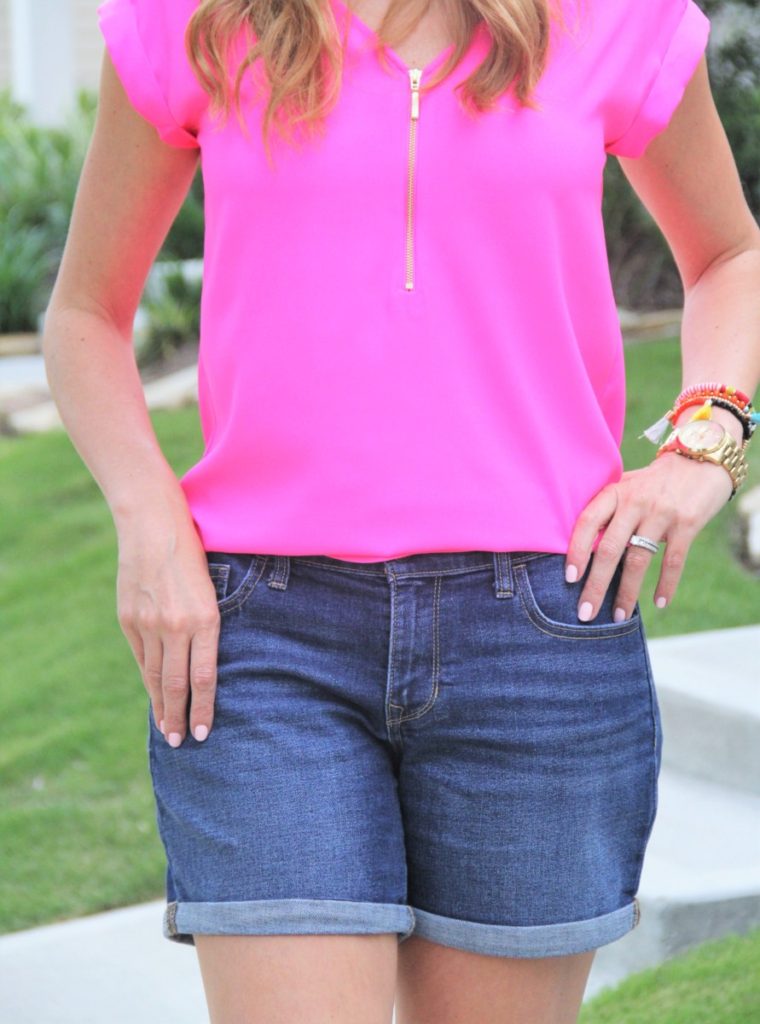 Color: If you have wide hips or thicker thighs you may consider darker shorts and shorts without print. This allows the eye to be drawn upward.  However, I am a pear shape and love colored shorts. If you choose to wear color on the bottom make sure they lay flat and don't pull at the crotch or thigh region.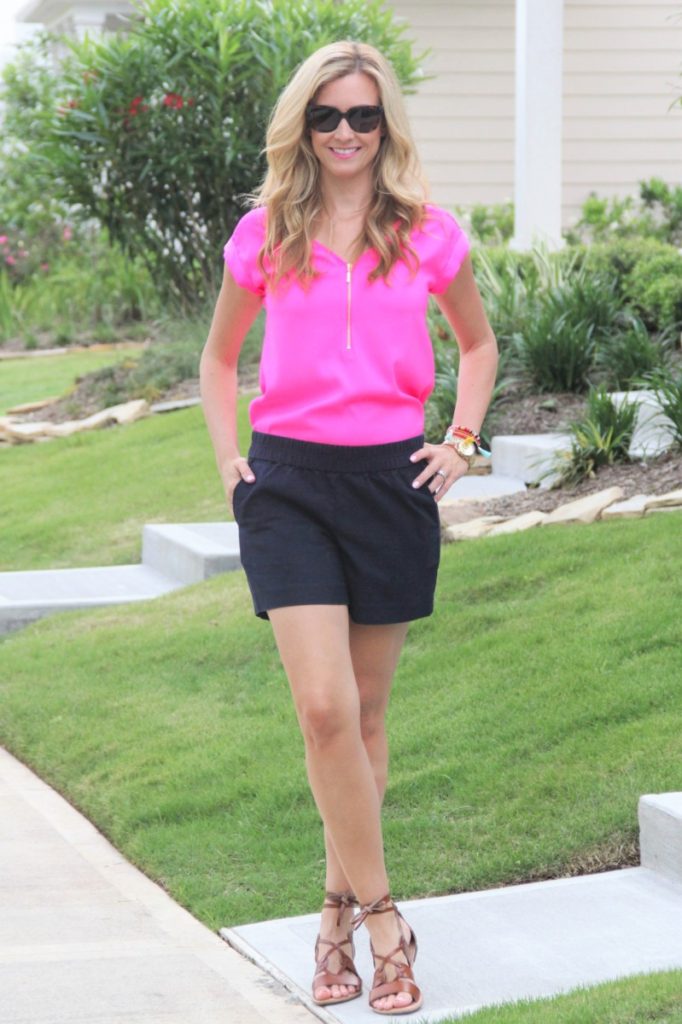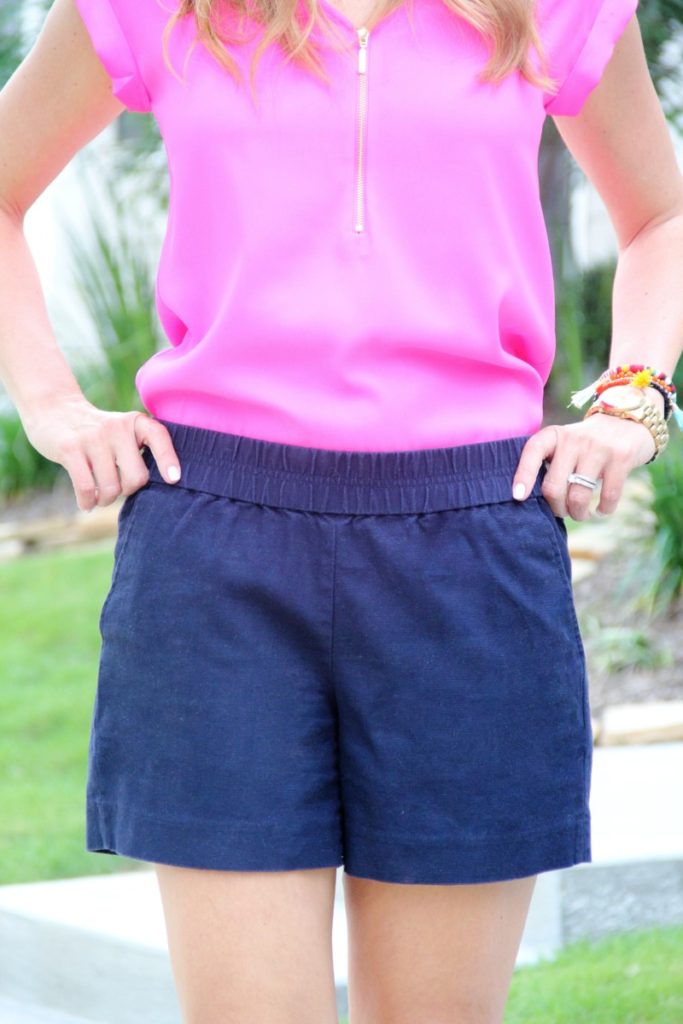 These navy elastic waist shorts are truly a short for all body types.  I have worn them in the early stages of pregnancy, after I had a baby and through weight loss transition.  They are made of a thicker sailor cloth type material, have an elastic waist and are offered in different inseam lengths.  I own them in almost every color and they are usually always on sale!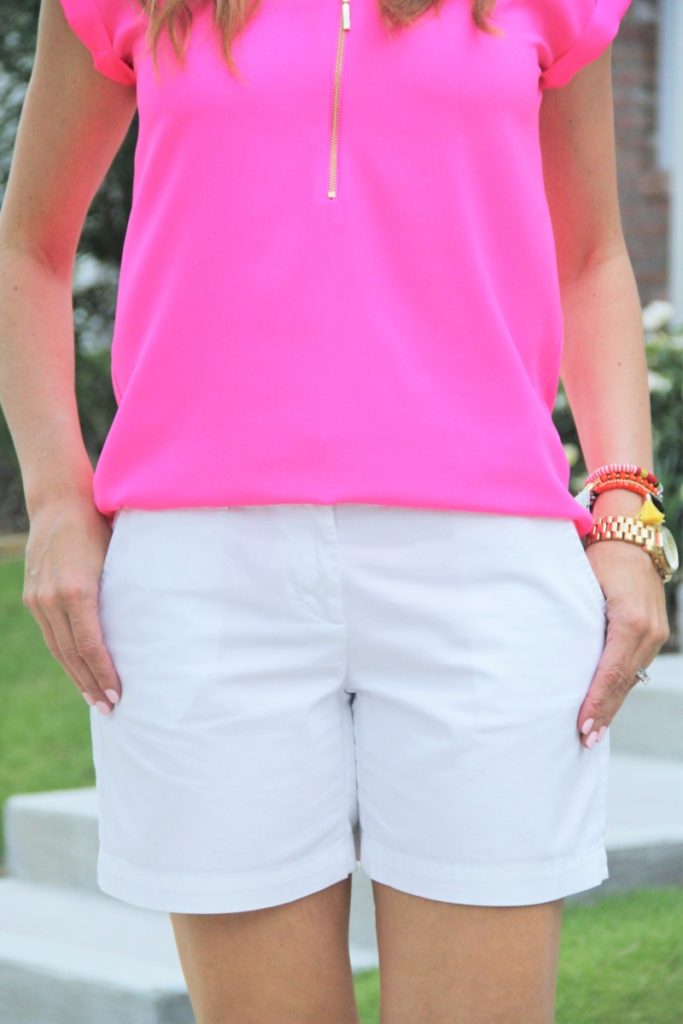 White Shorts: I have one major rule when wearing white shorts!. PLEASE for the love of all eyeballs…WEAR NUDE UNDIES!  Any other color will show through and yes, everyone will know what color underwear you have on!
Below I have linked my favorite shorts.  When you find a pair that you love, buy them in every color!!!
MY FAVORITE SHORTS
MY POST OUTFIT