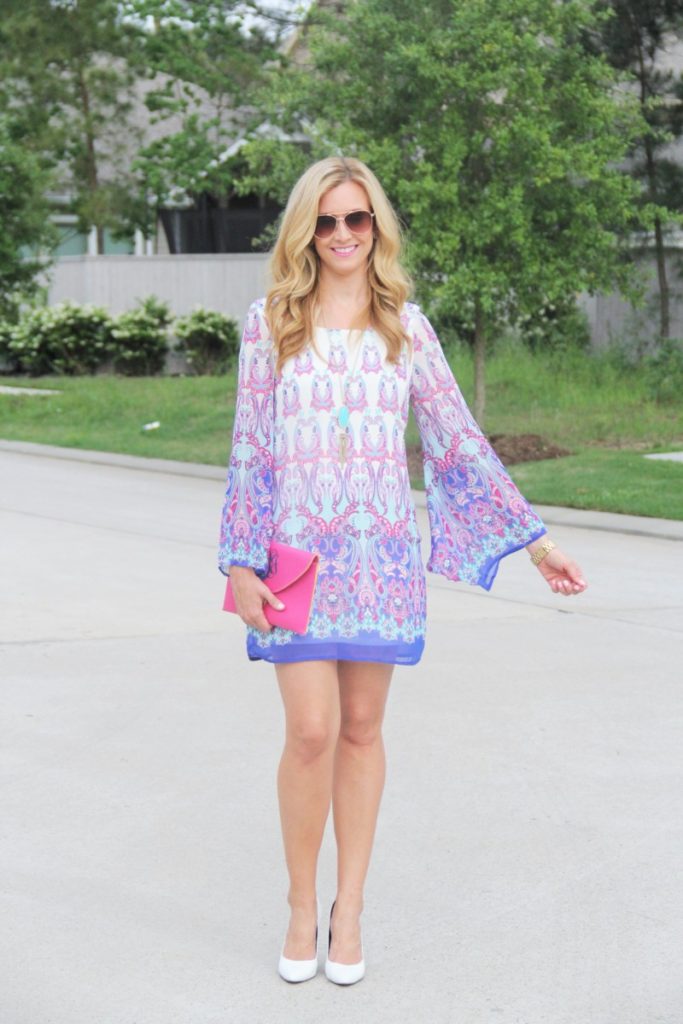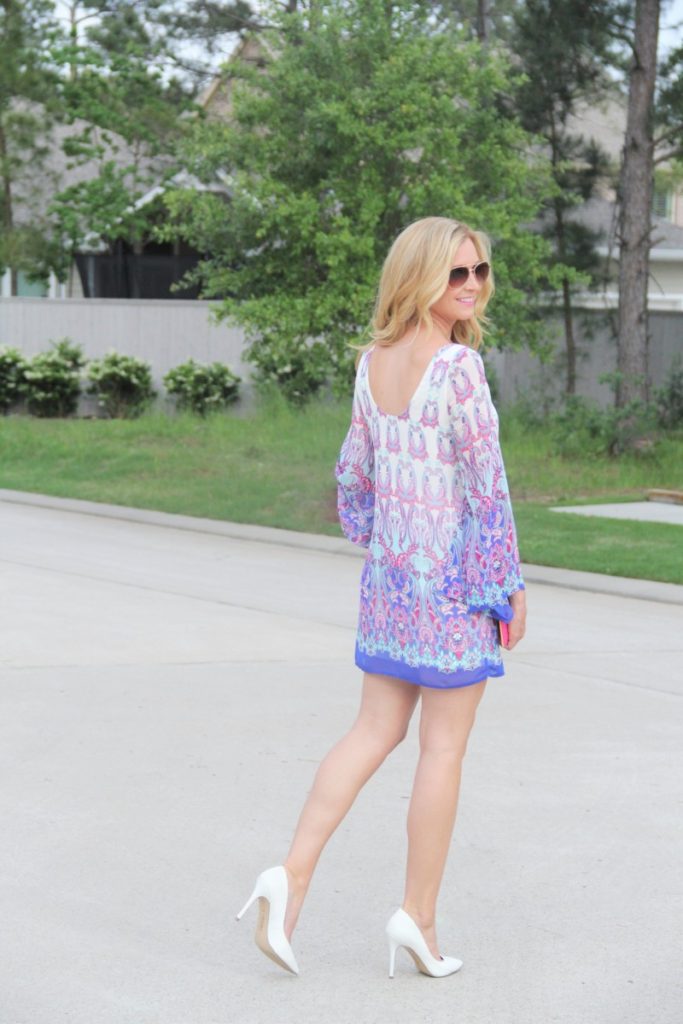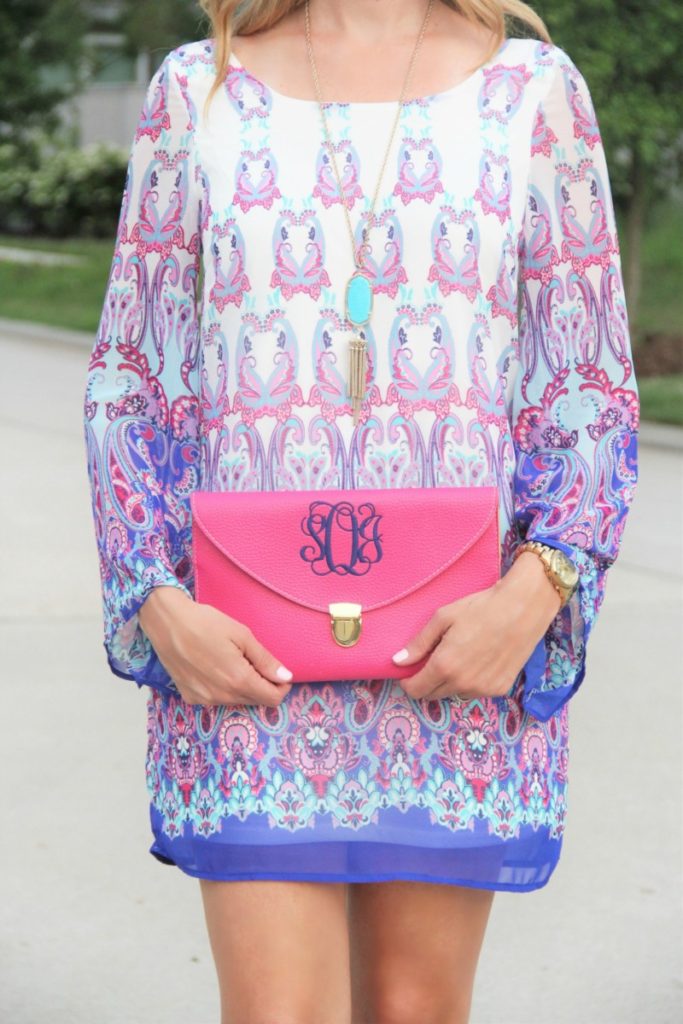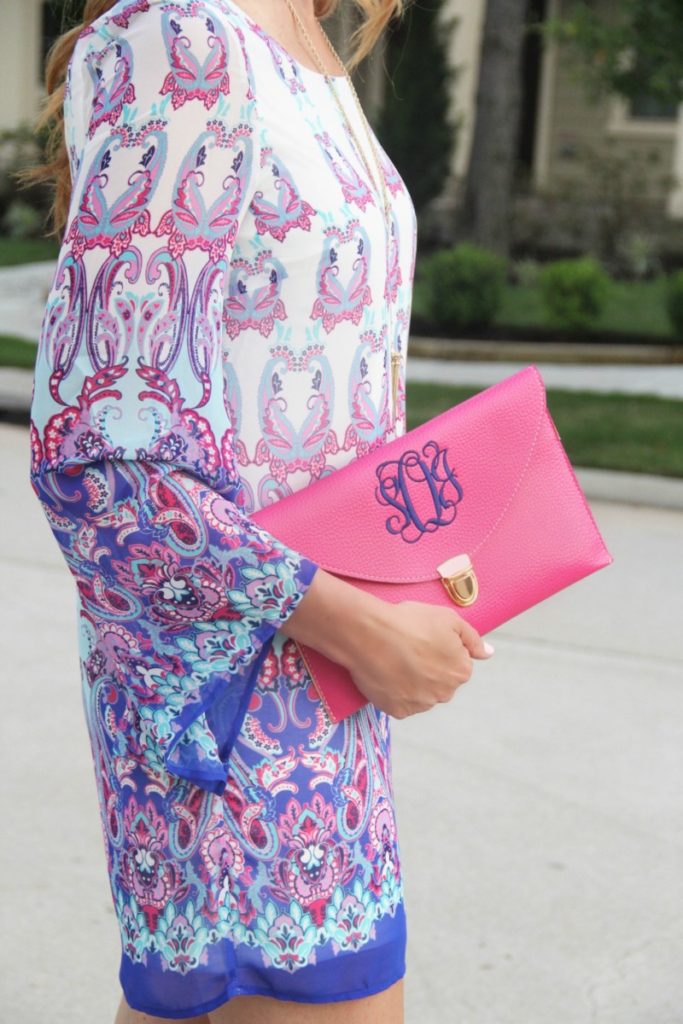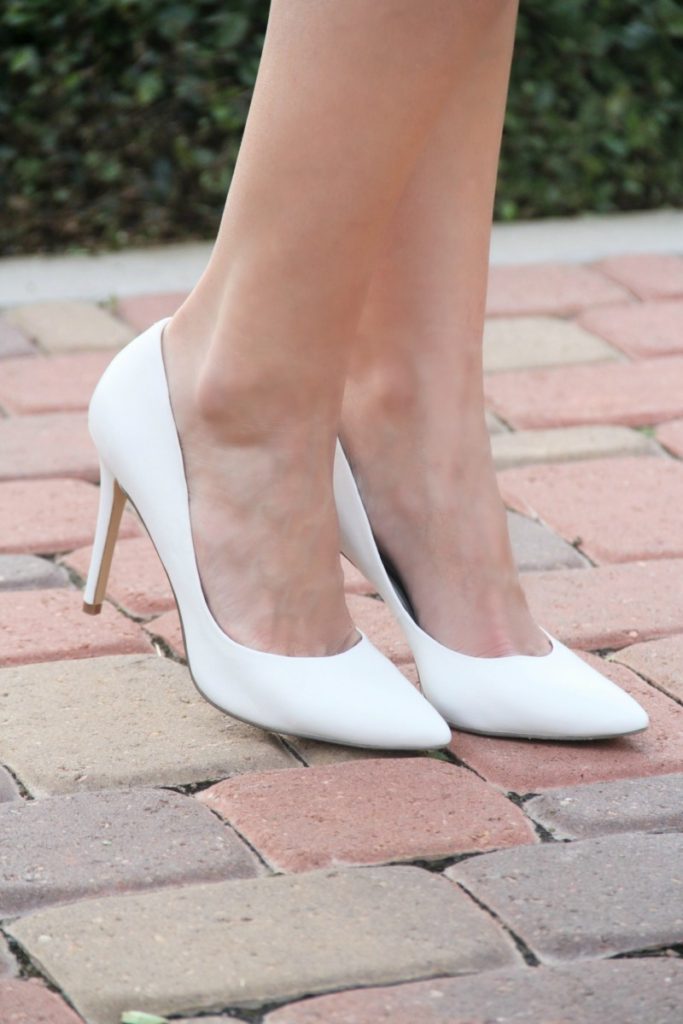 How perfect and colorful is this dress for spring? We have had our fair share of April showers.  So, when the sun came out and we could put down the hammers from potential arc building, Justin and I headed out for a date night. I'm pretty sure you can see my hair growing in these pictures frame by frame from the 120% humidity!!!
My sheath dress has beautiful sheer sleeves and gorgeous flowy movement.  I loved the mix of blue, turquoise, white and pink.  If you sign up for their email you can receive 10% off your first order at Seasalt & Honey Boutique.  My dress is currently on sale for $23!  I adore these comfortable white pumps and wear them every chance I get.  Who says that about a pair of pumps!?!?! Nordstrom is currently price matching and these babies are less than$75.  In case you didn't know Nordstrom ALWAYS has free shipping and free returns.
Every southern girl needs a monogrammed clutch.  My pink one is available in almost every color under the sun with your choice of monogram thread color.  These make great Mother's Day gifts, birthday presents, teacher gifts, and bridesmaid presents.
Do you have Mother's Day plans for yourself or your mom? I'd love to hear what everyone has planned or what special gift you are giving or would like to receive!
Outfit Details
P.S. My lipstick is MAC Pink Noveau and I am obsessed with it.  It is the perfect everyday pink.  I am going to buy two more tubes tomorrow I love it so much!
P.S.S. Don't forget to enter to win a $500 Paypal Cash Giveaway at the end of THIS post! I know there is a new bag or a few new outfits you are dying to get!
XOXO
Sara