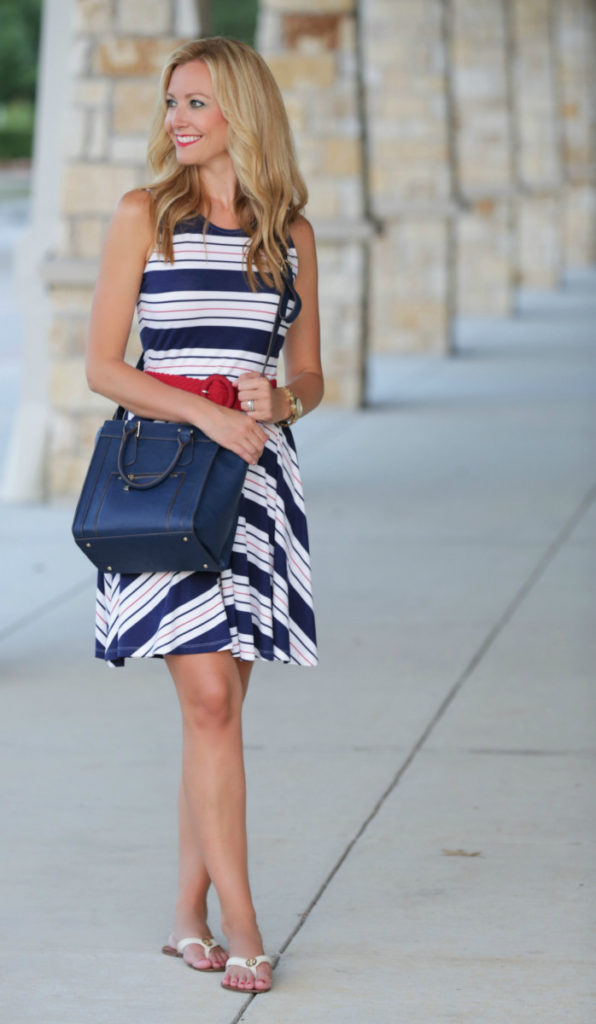 One of my favorite holidays is right around the corner! This Fourth of July dress has me craving a good grilled hamburger and a night filled with sparklers and fireworks.  Every year we have a bbq with our neighborhood friends.  After, everyone drives their golf carts to the nearby golf course to watch a spectacular fireworks display.
When we are at the golf course I can't help but feel like it is truly a scene straight out of a movie.  The adults stand around and chit chat. All the kids run around with their glow in the dark necklaces while playing tag on the putting green.  Patriotic music plays in the background while the sun sets and then the show begins.  The kids all run back to their respective blankets to OOOh and AAAh as the fireworks flash and pop in the night sky. The Fourth of July is a magical night to remember the birth of our great country.
For the Fourth of July I love to go all out patriotic with my style. I love this dress from Charming Charlie because it is the perfect lightweight material and I love how it flows when I spin around! The mix of red, white and blue stripes make it perfect for the Fourth.  This Fourth of July dress can be worn after the holidays as a nautical look and would be perfect by the beach or on vacation. My red woven belt is stretchy so it is ideal for bending over while not pinching. I love how it accentuates my waistline too!  How cute and perfect is this navy cross body bag? I love it because I can stay hands free when running after my kids to take just "one" more bit of their hot dog!
Happy Fourth Ya'll! I hope you have a great one!!!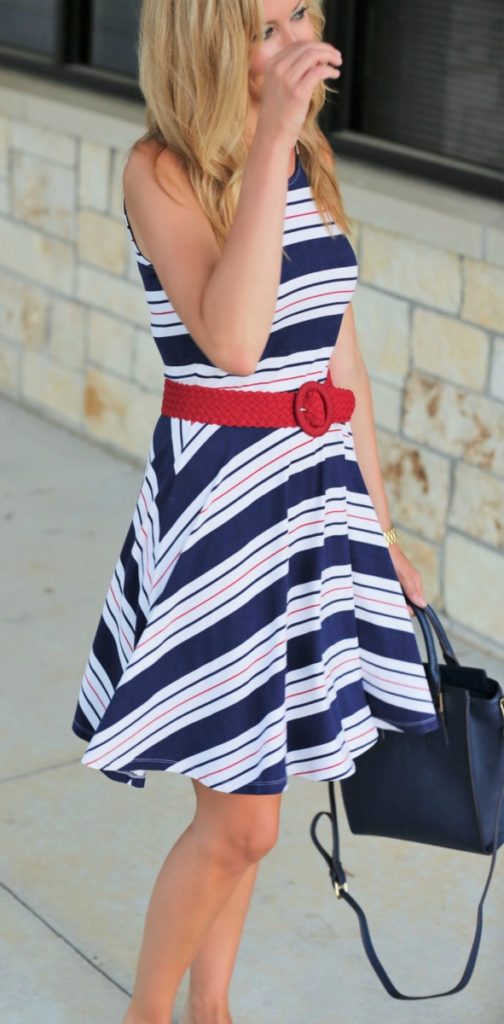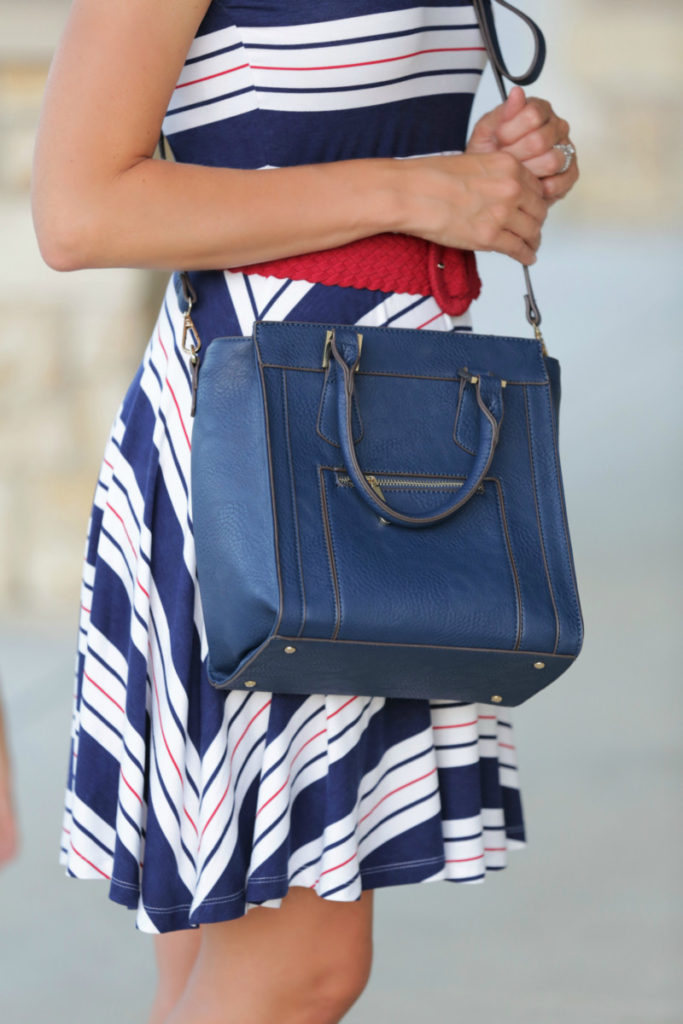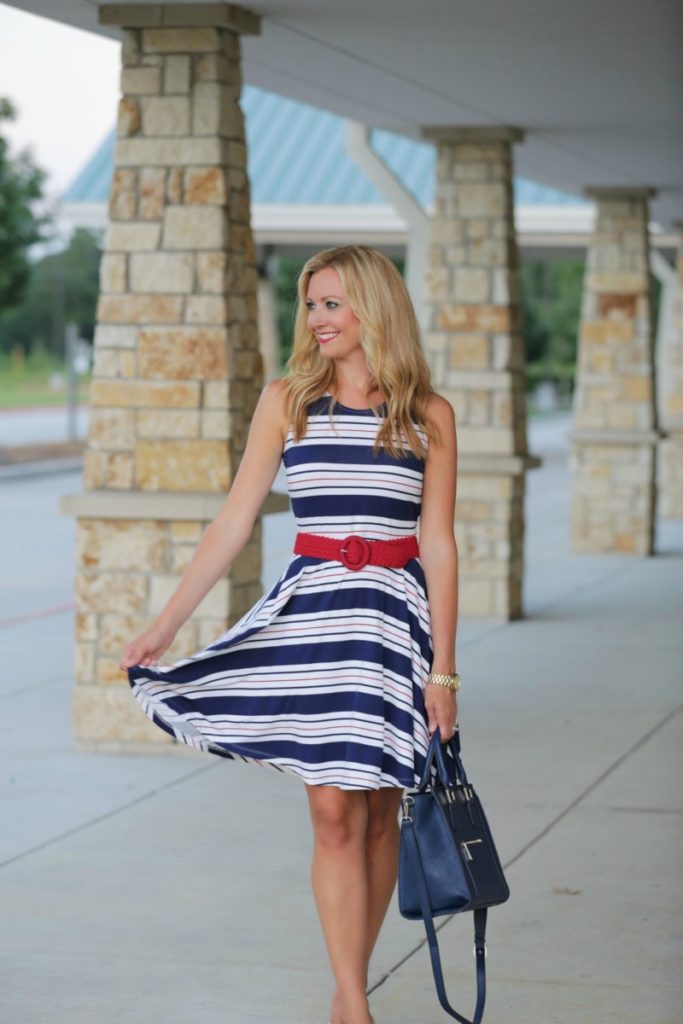 My exact dress sold out but Charming Charlie has you covered with many more Fourth of July options.  How cute is the navy bag with the lobster emblem or the navy and white gingham dress!?!
Outfit Details