I hope everyone had an awesome Fourth of July weekend! We went to a pool party with our friends and then hit up the big fireworks display at the golf course.  The kids were in hog heaven and keeled over from exhaustion.
We have been non stop on the go all summer with family activities.  As some of you know, we took a trip a few weeks ago to Southern California.  We started at Disneyland and ended up down in La Jolla/San Diego. I will be highlighting our trip for you, in reverse.  After all of our excitement we ended up down at the beach for an entire day to play, rest and relax on the gorgeous Mission Beach.
For starters, I had to pack myself and both of the kiddos into one suitcase for five days of adventure.  I'll show you how I did that in a future post but one of my lifesavers was packing my FAVORITE beach/pool woven tote and jamming as much as I could inside of it.  Since we were going to the beach and I knew we couldn't take a bunch of beach towels I packed my SwimZip Roundie towel and then borrowed two towels from the hotel to dry off with.  The Roundie is a really nice, thick beach towel with an adorable print and tassel fringe, that is perfect for rolling up really tightly and packing along for picnics, beach trips, the pool, baby play mat, etc.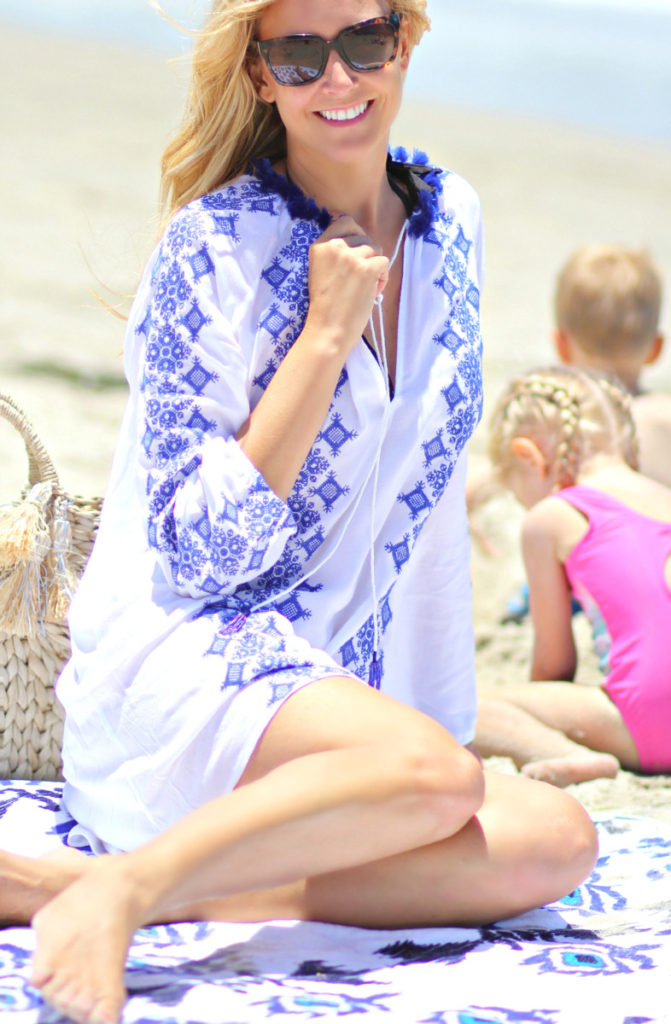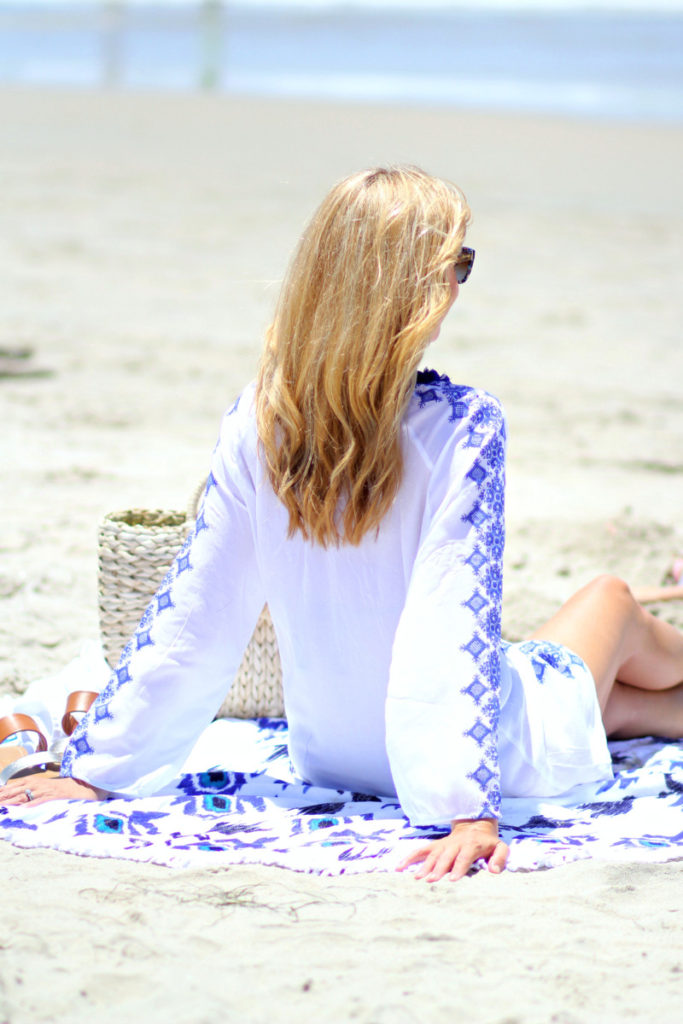 I knew the water in California was FREEZING and the breeze coming off the ocean can be cold, so I packed this adorable swimsuit cover-up.  It is just too adorable with the blue embroidered print, tassel neck detail and beaded tassel ties. If you are looking for a great all around swim suit cover-up this is it!  It was hilarious watching the kids run down to the water and run out screaming because they didn't know the water was going to be so cold!  After a while they got used to it and were swimming away.  I however, stayed nice and dry and warm on the beach!
Next, we went to La Jolla cove to check out the sea lions.  They were laying all over the beach and were so cute.  On the other hand, their smell left something to be desired! Paige is my animal lover and she was enamored with them.  I had to carry her to the car kicking and screaming because she didn't want to leave them.
Be sure to check out my Instagram account and enter to win your very own SwimZip Roundie towel!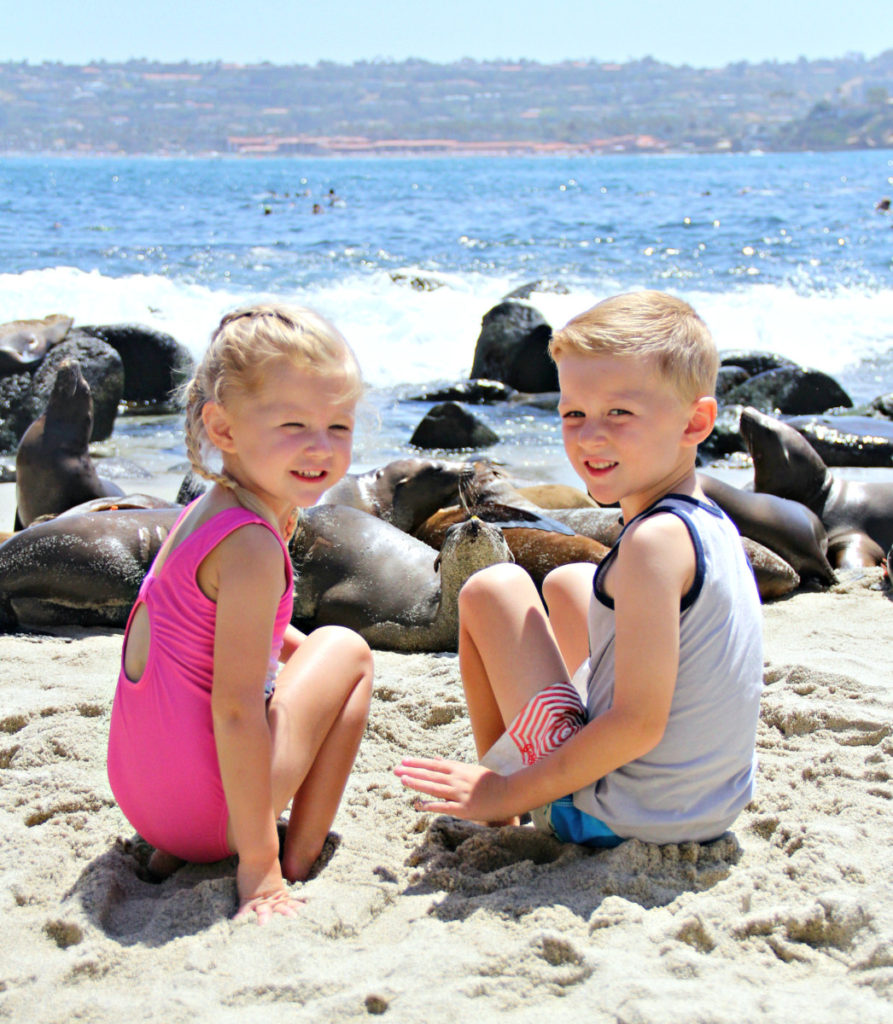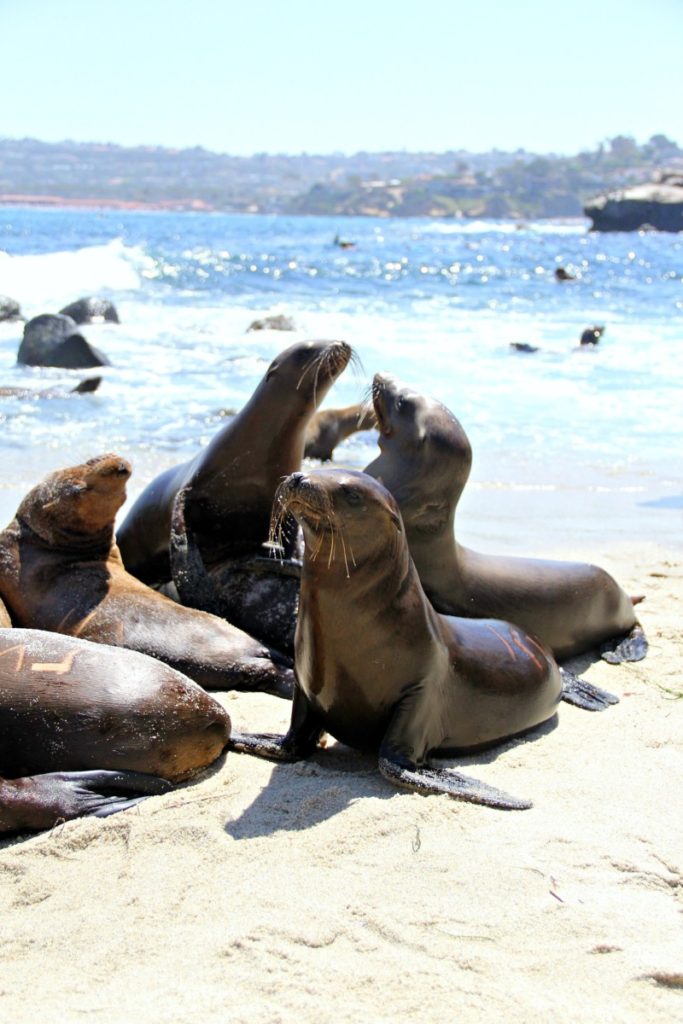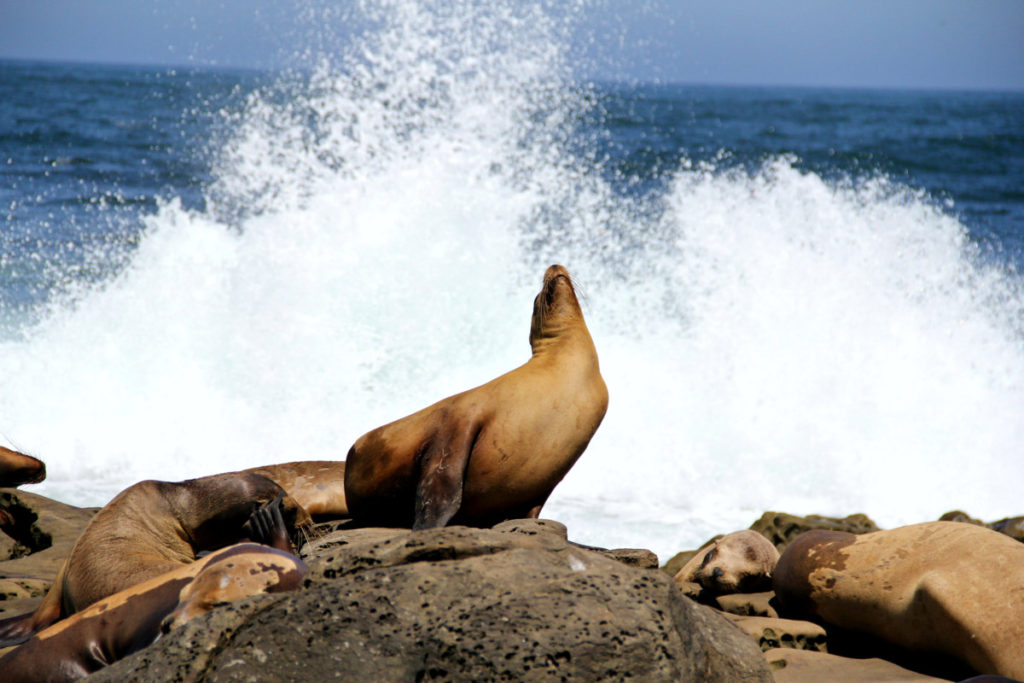 How adorable are these little guys?!?
Have a great week!
Outfit Details