Have you been to the beaches in Florida?  Aren't they gorgeous! The emerald water, white fluffy sand…it's the place dreams are made of!  If you are looking for a Florida beach house rental, then look no further.  Aqua Luxe beach house is located in Miramar Florida between Destin and 30A.
Florida Beach House Rental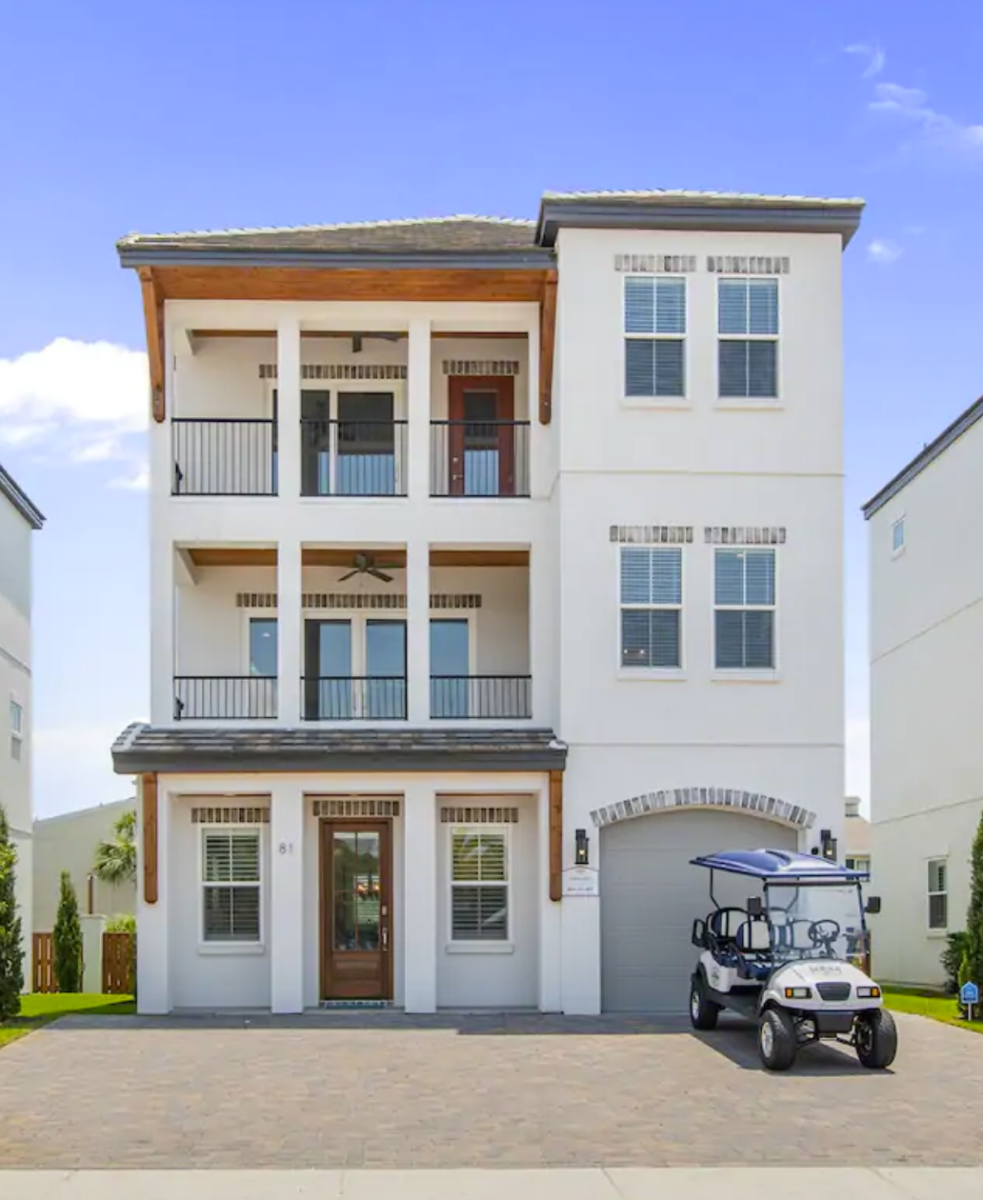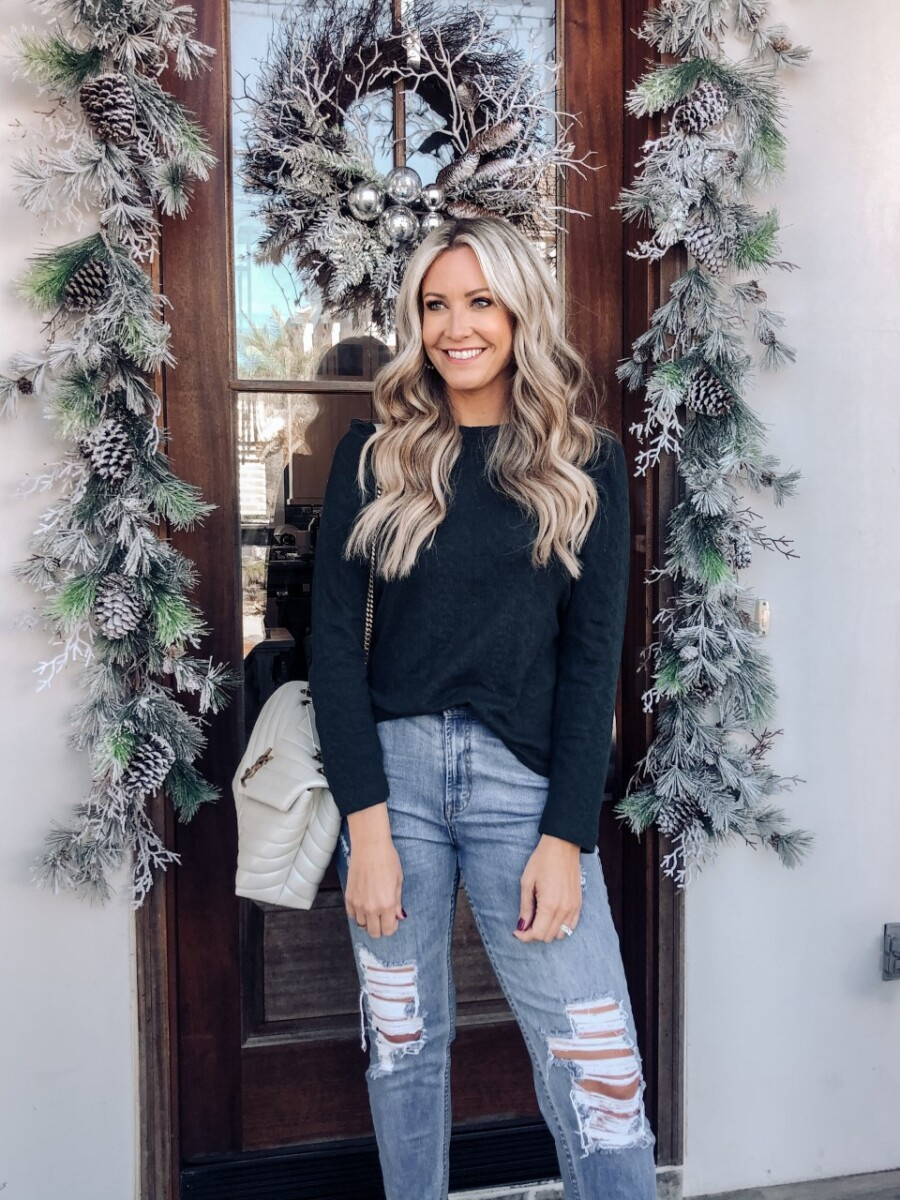 One of the best amenities of Aqua Luxe is the six person golf cart!  Miramar is the perfect town to bebop around in a golf cart.  Take a short trip down the block for drinks and a burger at Pompano Joe's or go to the beach bar for a sunset cocktail.  Load up the lawn chairs and coolers for an easy trip to the beach.  Lawn chairs and beach towels provided.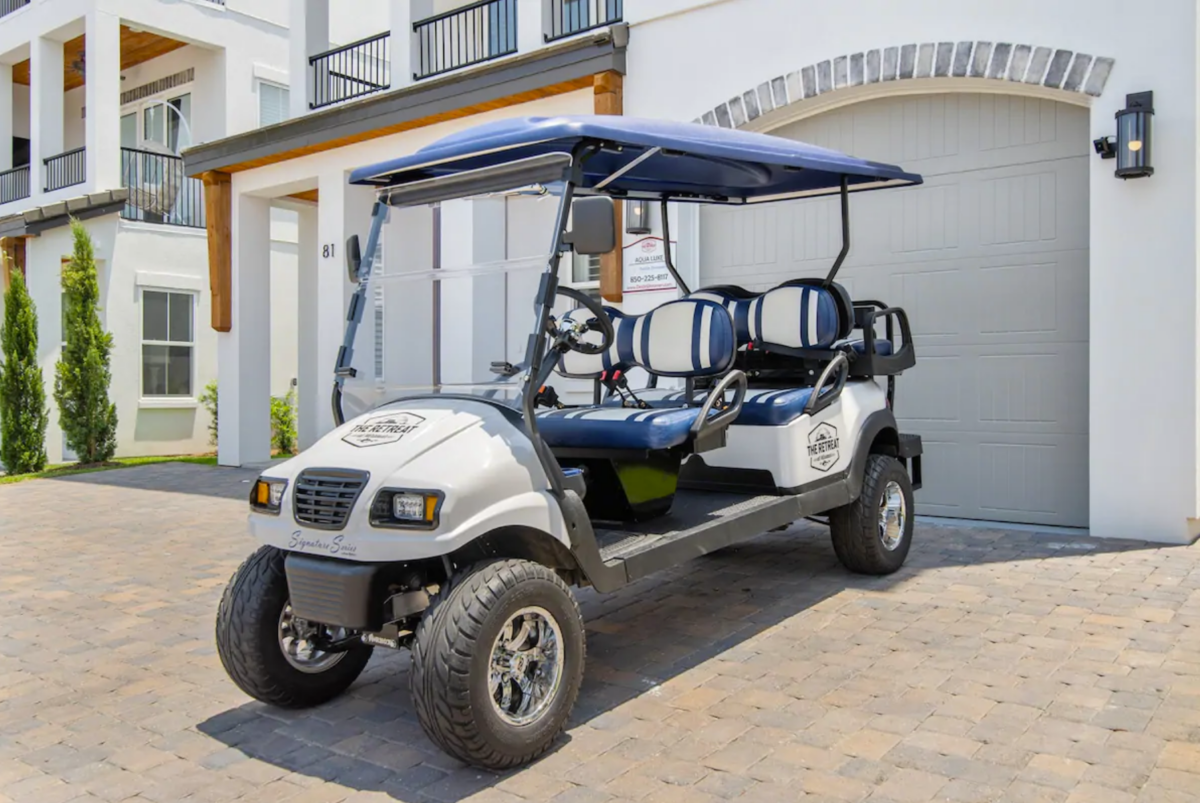 Enter through the front door and discover a home that is all about entertainment and comfort  This immaculate Florida beach house rental has five bedrooms with king beds and 5.5 bathrooms. A large spacious kitchen and comfortable living room.  The middle level has three bunk beds, a balcony overlooking the pool and the ultimate kids hang out.  The game room is tricked out with an air hockey table, two built in arcade games and a disco light!
If booking directly through Destin Dreamers, 3 night minimum stay, get $100 off for any reservation between now and August 31st 2021.  USE CODE AQUA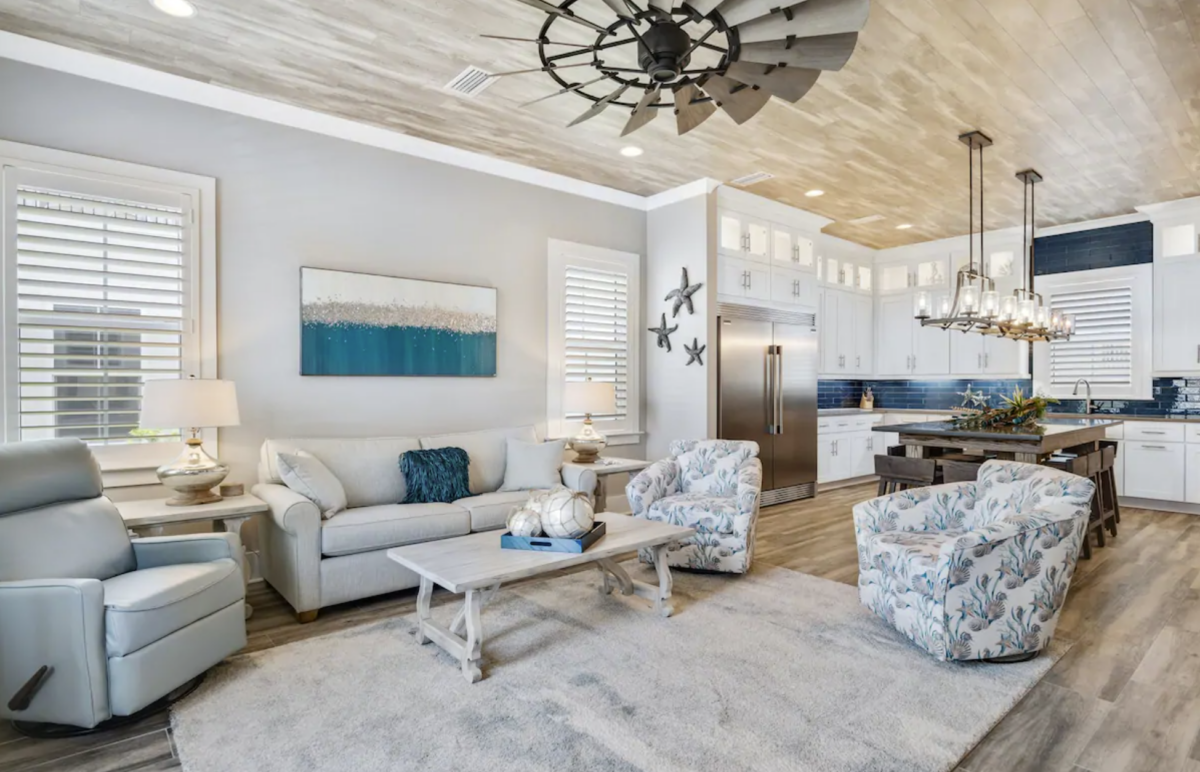 The holidays might be my new favorite time of year to visit Florida.  The house was decorated beautifully with a tree, lights and garland for the ultimate holiday experience.  The kitchen is equipped with a giant fridge and freezer for all the food and drinks.  The kitchen is perfect for cooking and gathering.  Every night we sat around the island playing games and listening to music.  You can even have a charcuterie board delivered to snack on from Blue Magnolia Charcuterie Company.  They put together the most divine charcuterie platter for us.
Off the back is a half bath and a full laundry room.  The home is also equipped with a giant smart tv.  Check out the Aqua Luxe sight for more details on this gorgeous home.
If booking directly through Destin Dreamers, 3 night minimum stay, get $100 off for any reservation between now and August 31st 2021.  USE CODE AQUA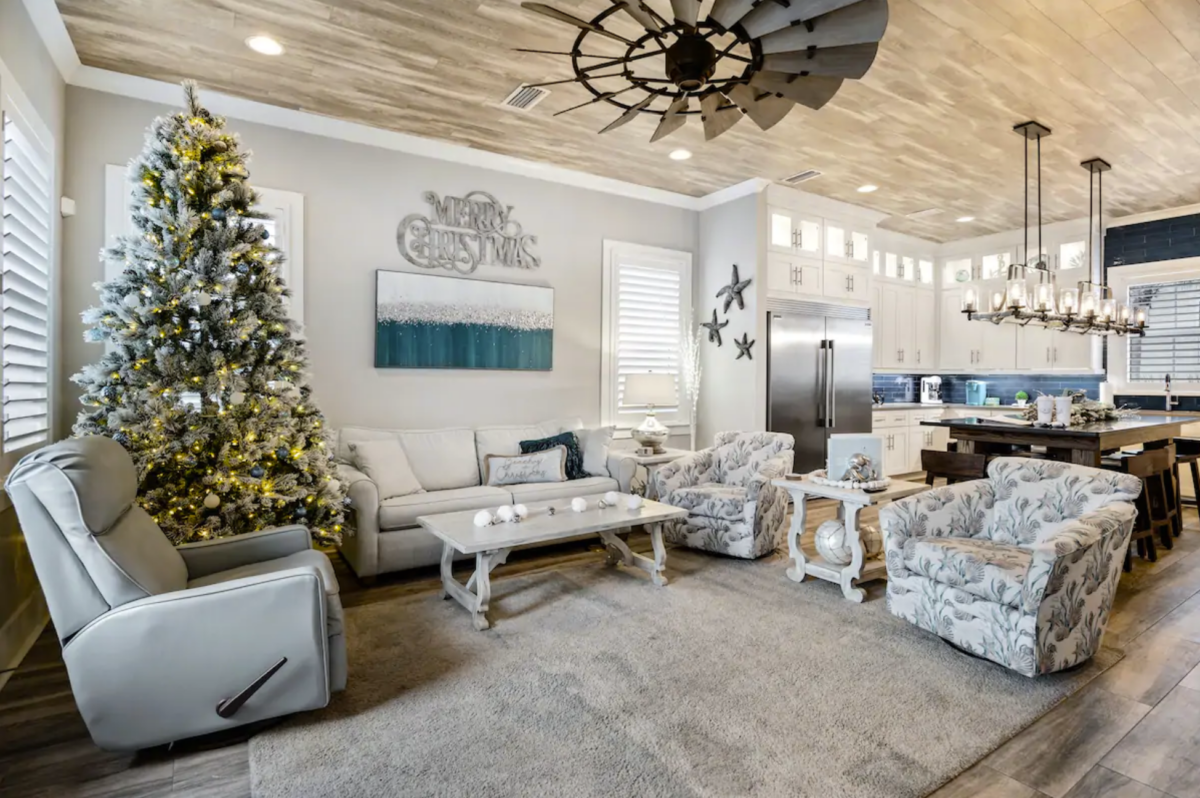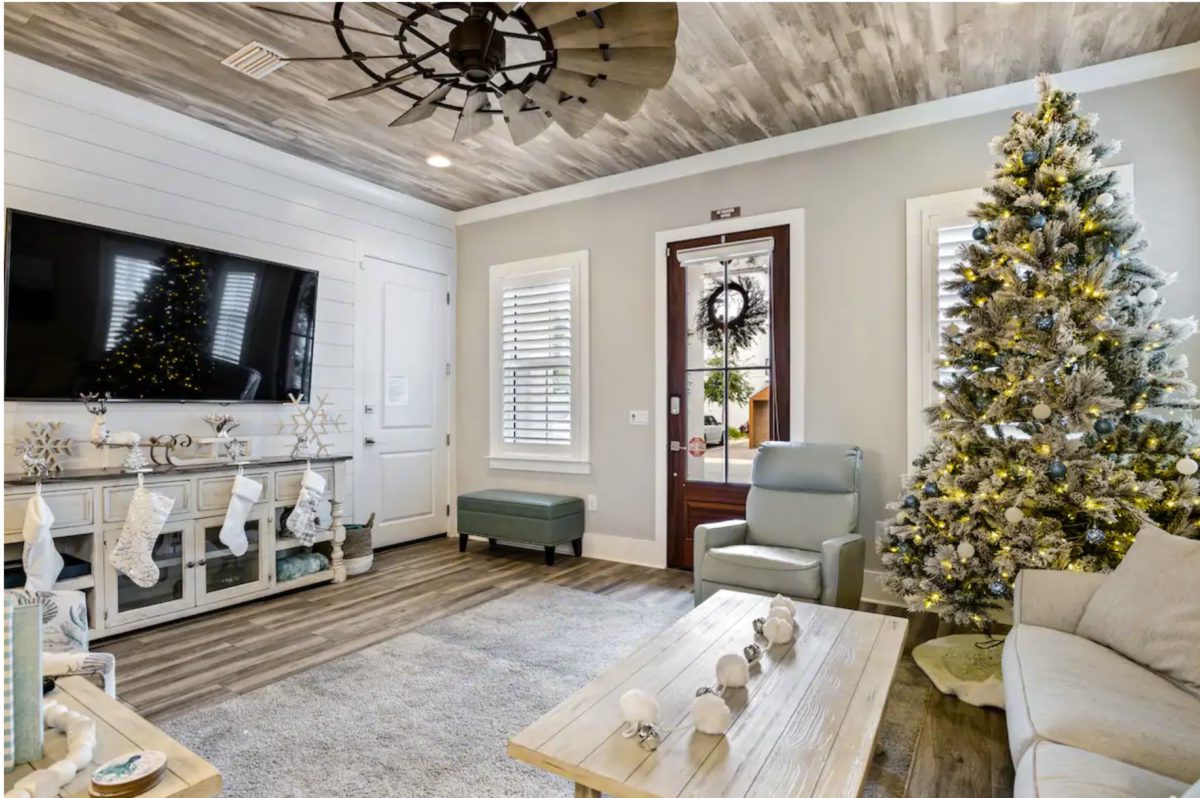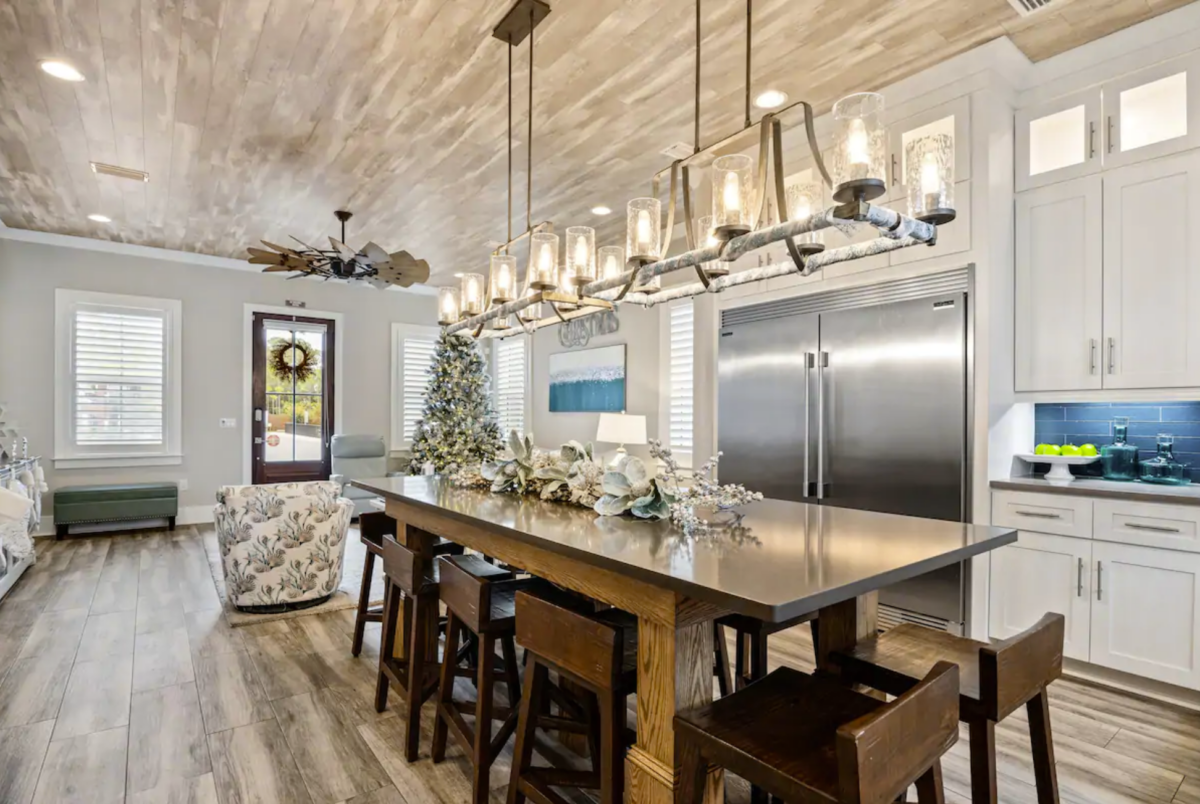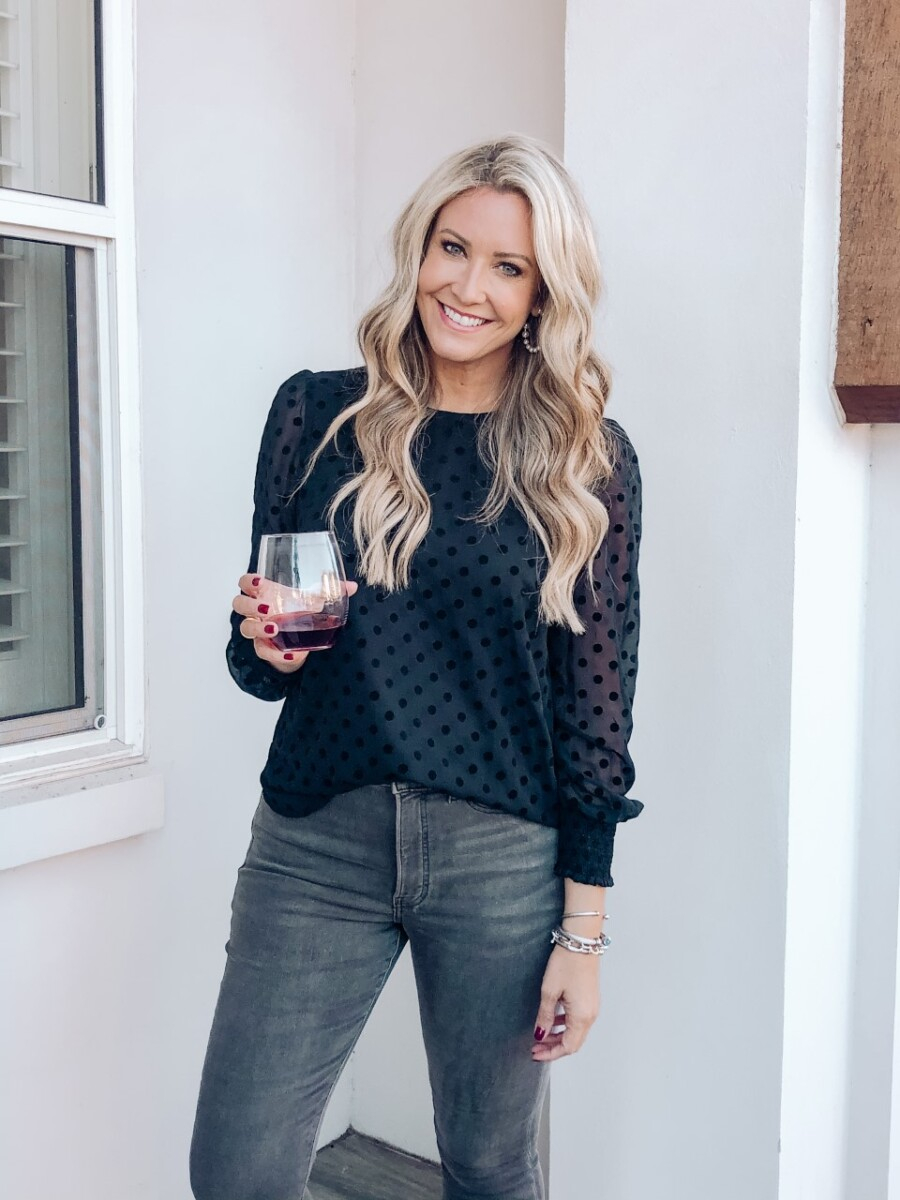 BEDROOMS & BATHROOMS
Aqua Luxe is a 5 bedroom home with 5 king beds.  Each bedroom has it's own full bathroom which is great when you have multiple families sharing a house.  The beds were plush and comfortable and the rooms were decorated beautifully.  I swear I had the best nights sleep while visiting.  Each room also comes equipped with a tv, closet and dresser for storage.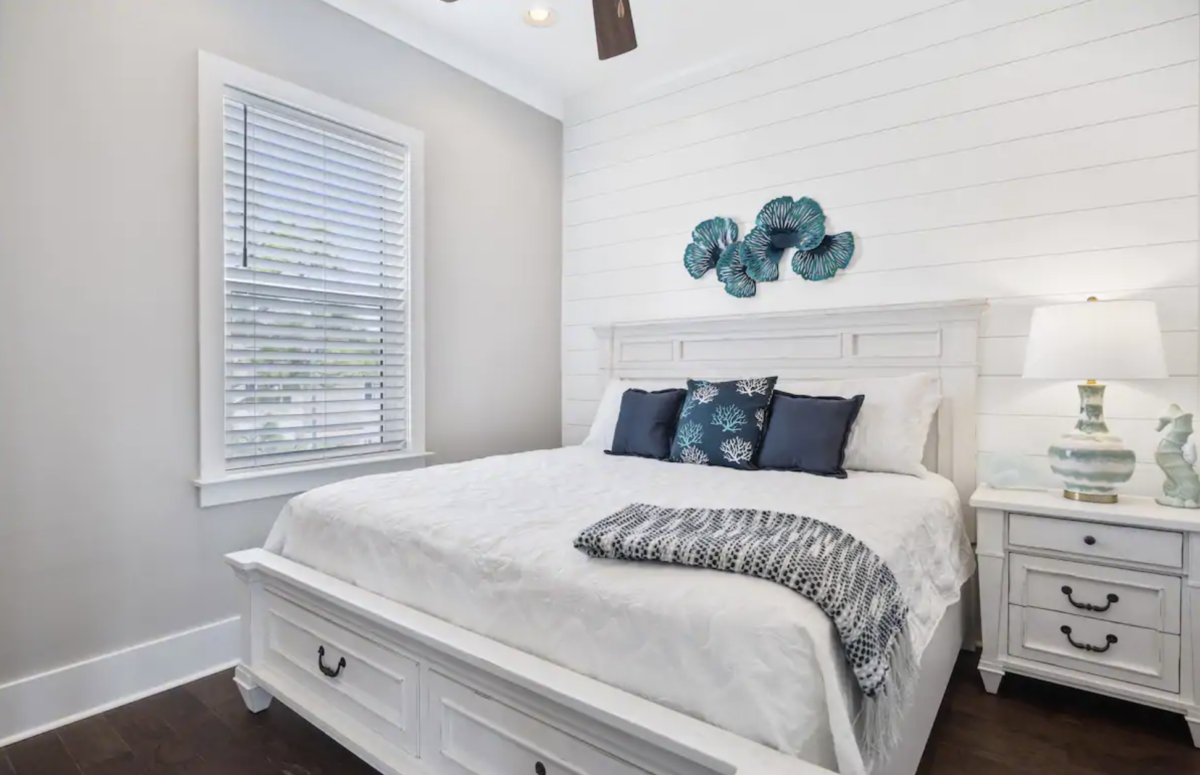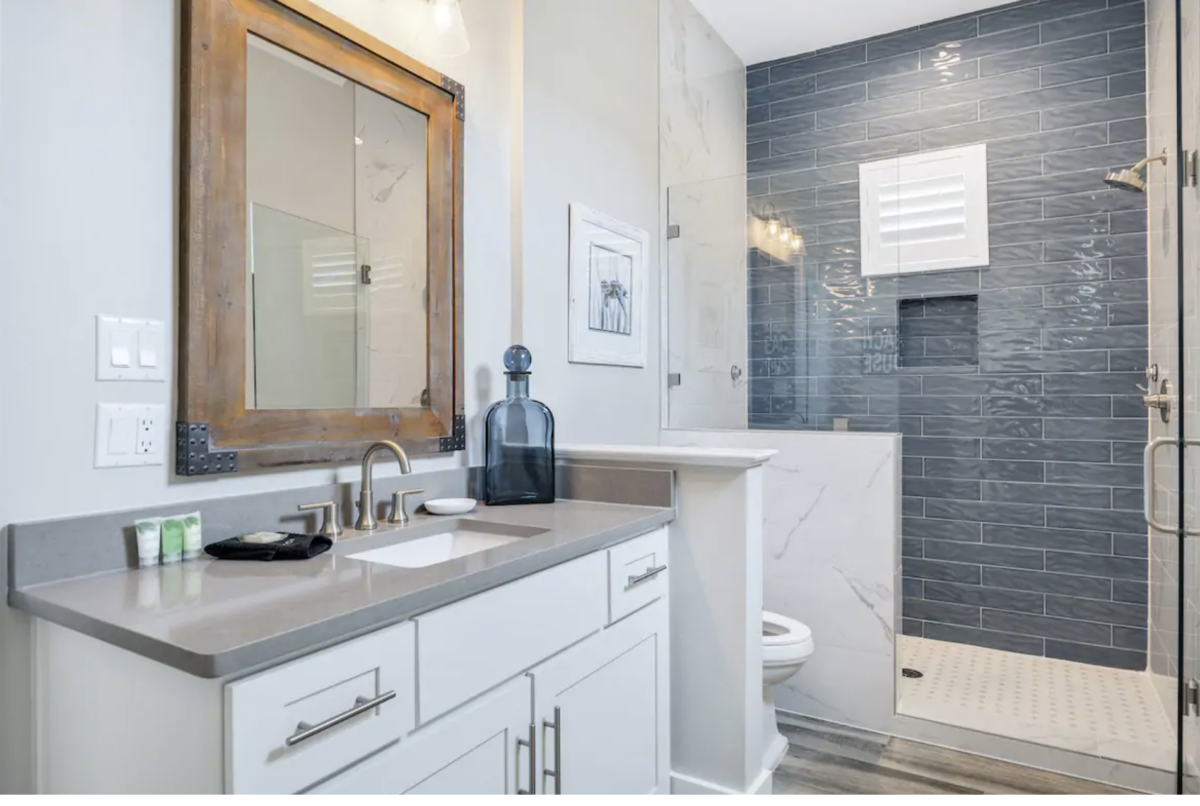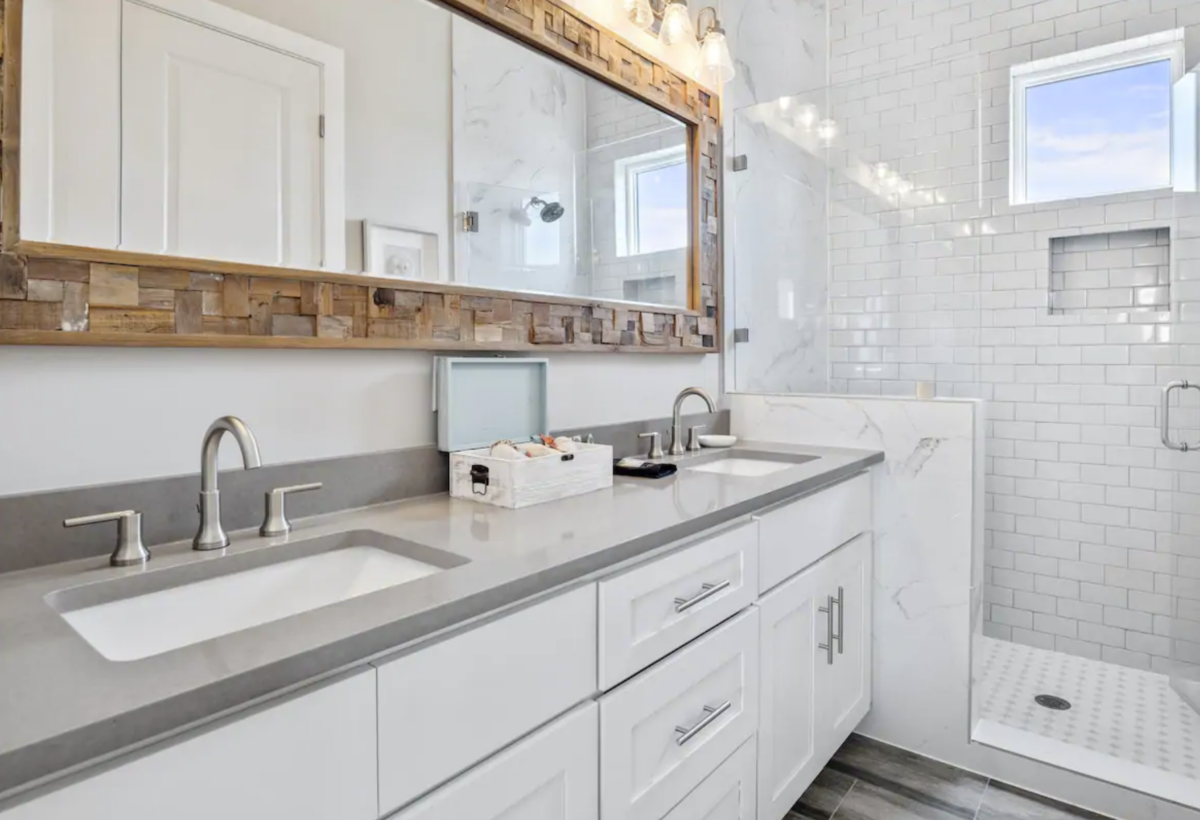 BONUS ROOM & AMENITIES
If this isn't a kids dream room then I don't know what is!  An air hockey table, two built in arcade games a tv and three bunk beds.  Did I mention there is also a colorful spinning disco light and a balcony with a view of the pool?  While you relax downstairs the kids can be living their best lives upstairs.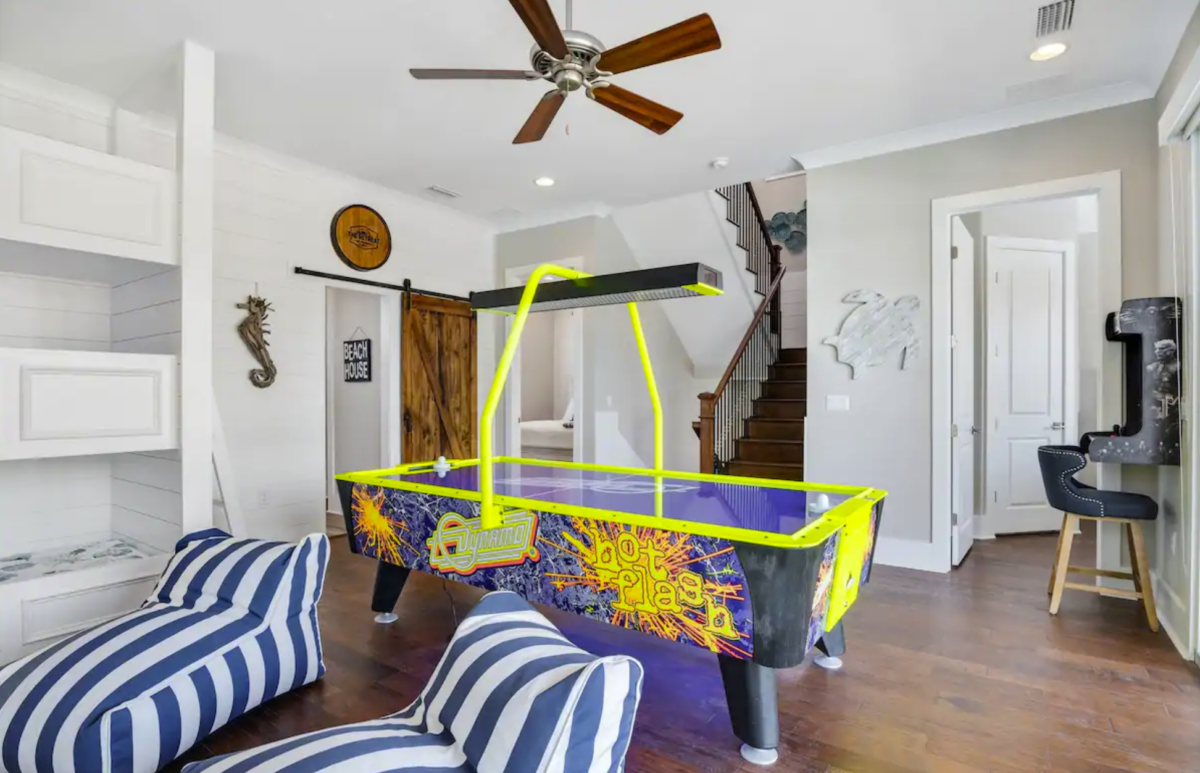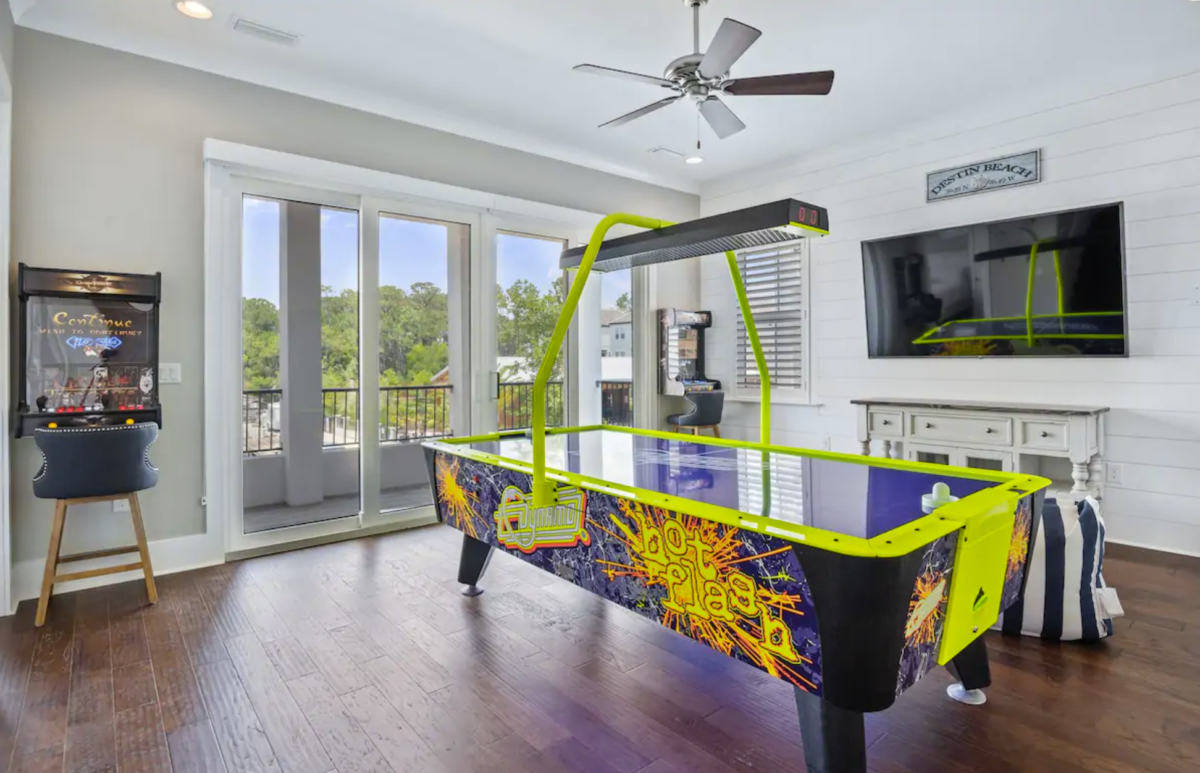 The pool area is located right across from the house.  It has a large pool, lounge chairs, sitting areas with tv's and seven green egg grills.  A great space to bbq and hang out while the kids swim and play.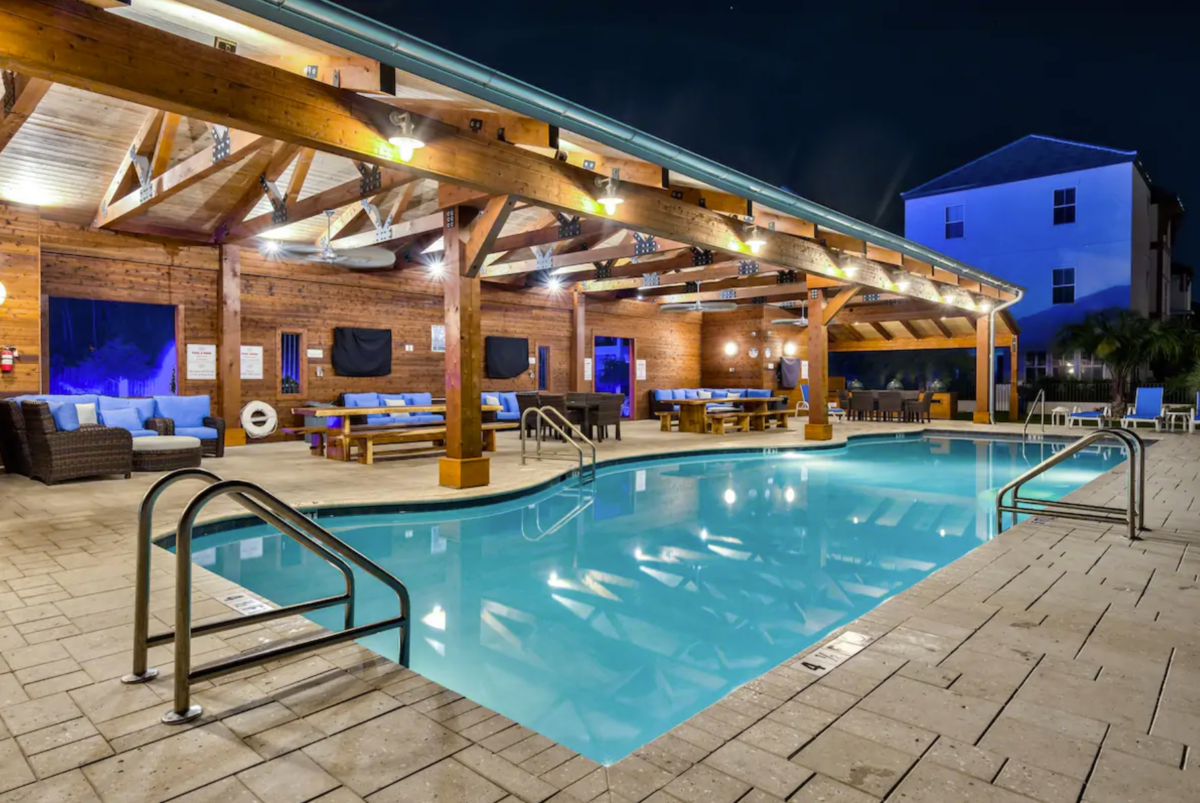 RESTAURANTS & ACTIVITIES AROUND MIRIMAR BEACH
The beautiful waters of Miramar beach are a short golf cart drive down the block.  Aqua Luxe provides beach chairs and beach towels! Take a relaxing walk down the beach or sit and relax in the sugar white sands.  We went the week before Thanksgiving and had plenty of 80 degree days.  Kids were swimming in the ocean and building sand castles on shore.  The water was calm and perfect for snorkeling or paddle boarding.
Pompano Joe's is a beach front restaurant located right down the street from Aqua Luxe.  Grab lunch on the beach ( highly recommend the grouper reuben, Carribean taco salad or garlic crusted grouper) You can also grab dinner and a cocktail to sip while you enjoy the perfect Florida sunset.
Boshamps Seafood & Oyster House is located on the harbor side with amazing views and a private beach for the kids to play or a spot to have a cocktail while you wait on your table.  It is a popular place so I recommend making reservations…even in the cooler months!  We had oysters and they were some of the best I've had. I highly recommend dinner here!
Lulu's is a fun bayside restaurant similar to Boshamps.  It is owned by Jimmy Buffet for all you parrot heads out there.  They also have a private beach and gift shop.  As they say, you can boat, float or paddle up!
The Donut Hole is a HUGE HIT!  Probably the best donuts around.  Enjoy one of their omlettes or pancakes the size of your head.  In a rush or avoiding crowds?  Grab some donuts to go.
If you are in Miramar and happen to have a rainy or cold day the escape room is a fun option.  I had never been to an escape room before.  My girlfriend suggested it and we had a lot of fun.  I would recommend this for older kids and adults.
Royal Palm Grille– Every Friday & Monday at Sunset they host a Free Bonfire at the Beach Bar. No entrance fee. Free Parking. Everyone is Welcome!! S'mores and Drink Specials along with a Full Menu available. Great place to bring the kids and watch the sunset!
If you have a larger group you can have a private bonfire set up. They bring the chairs, smores, tiki torches, etc.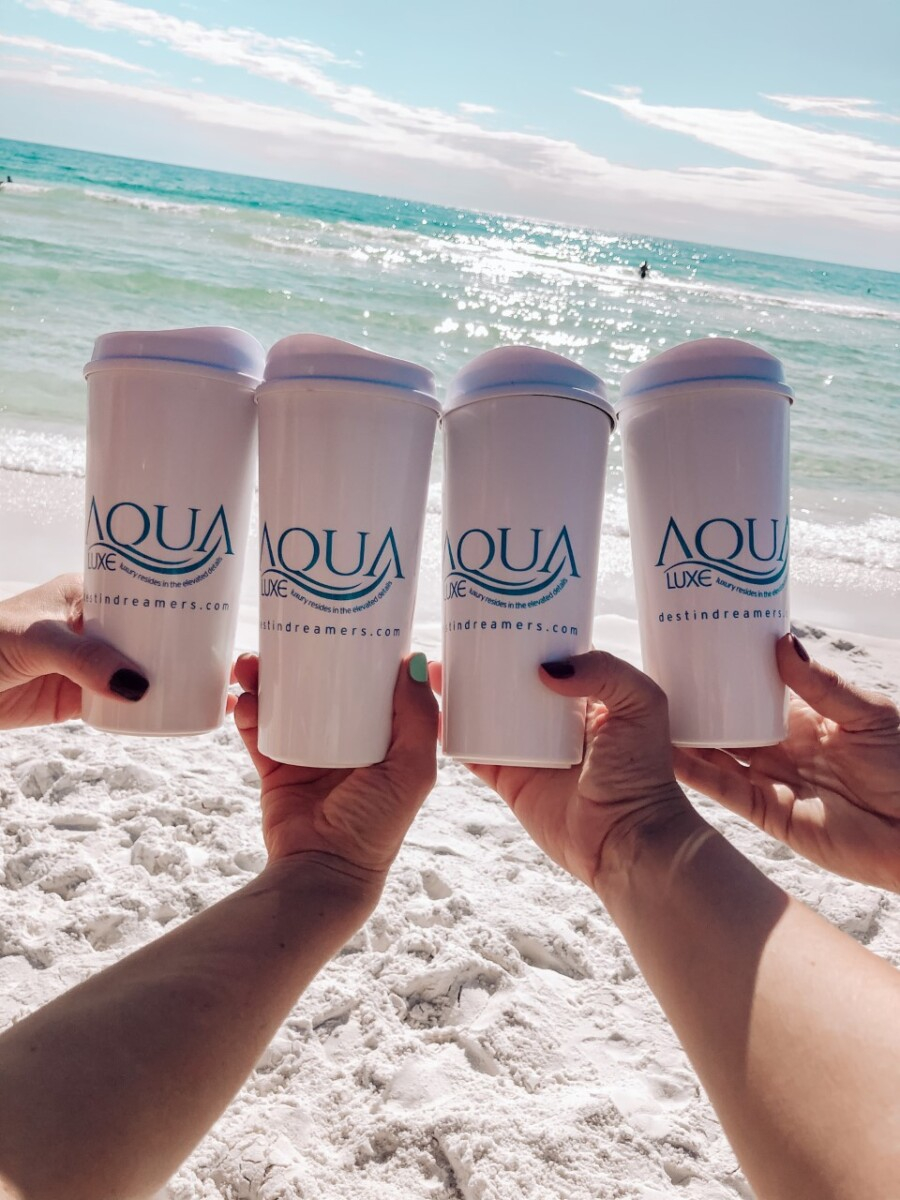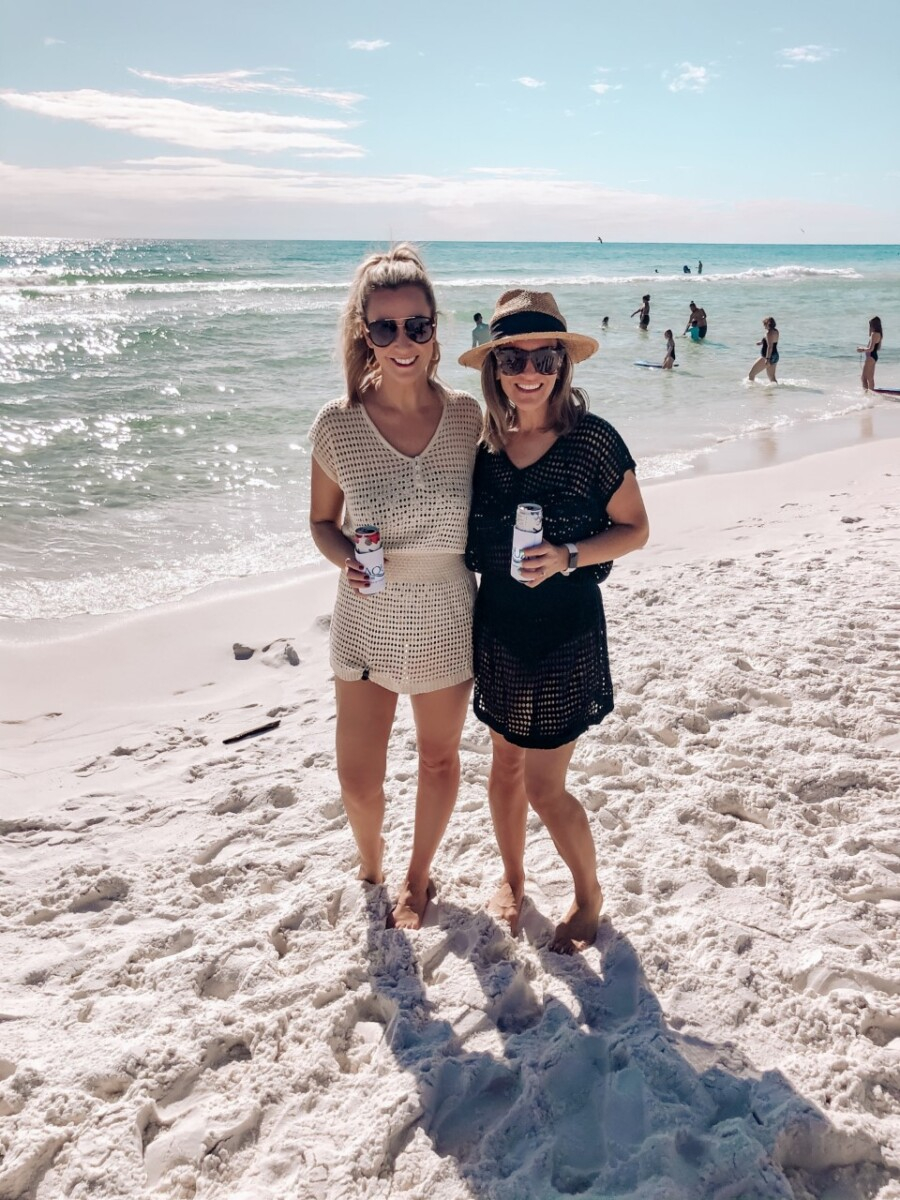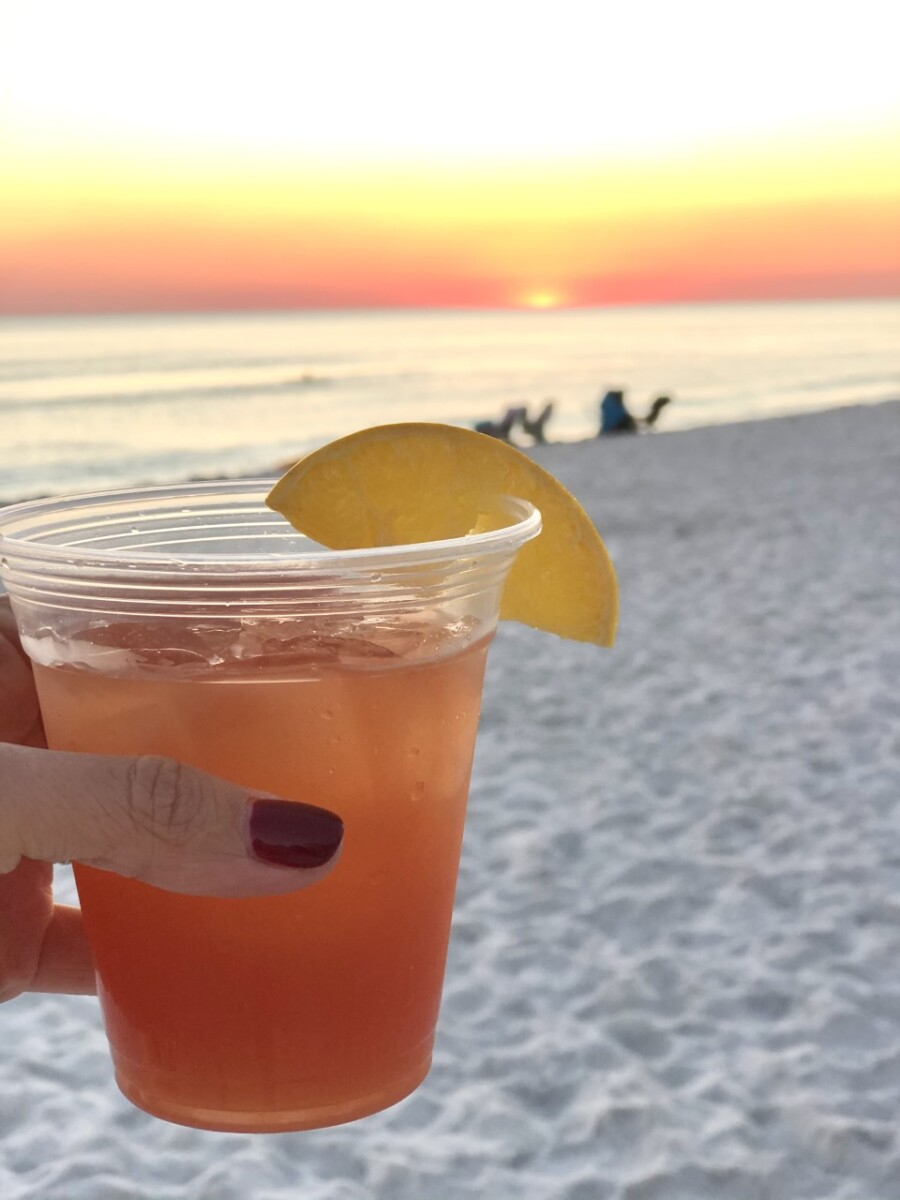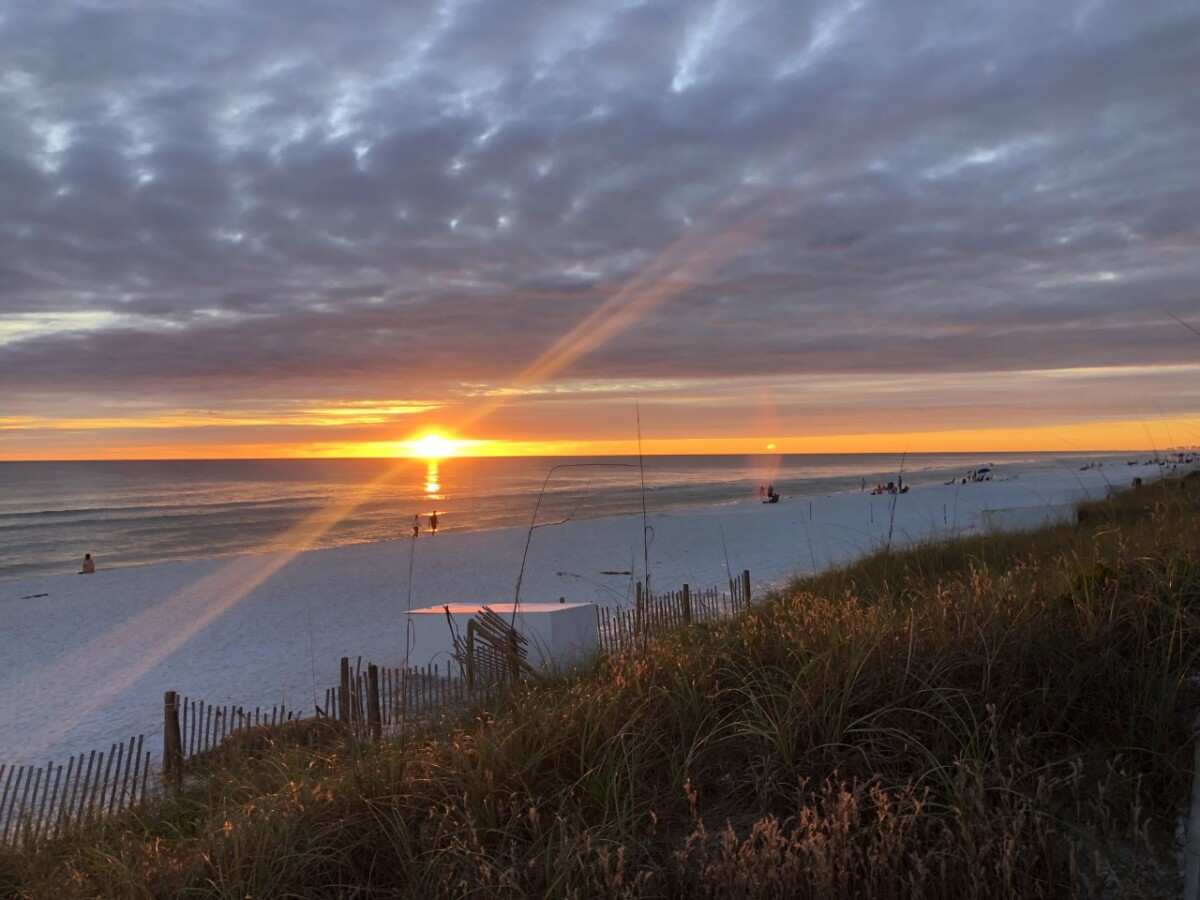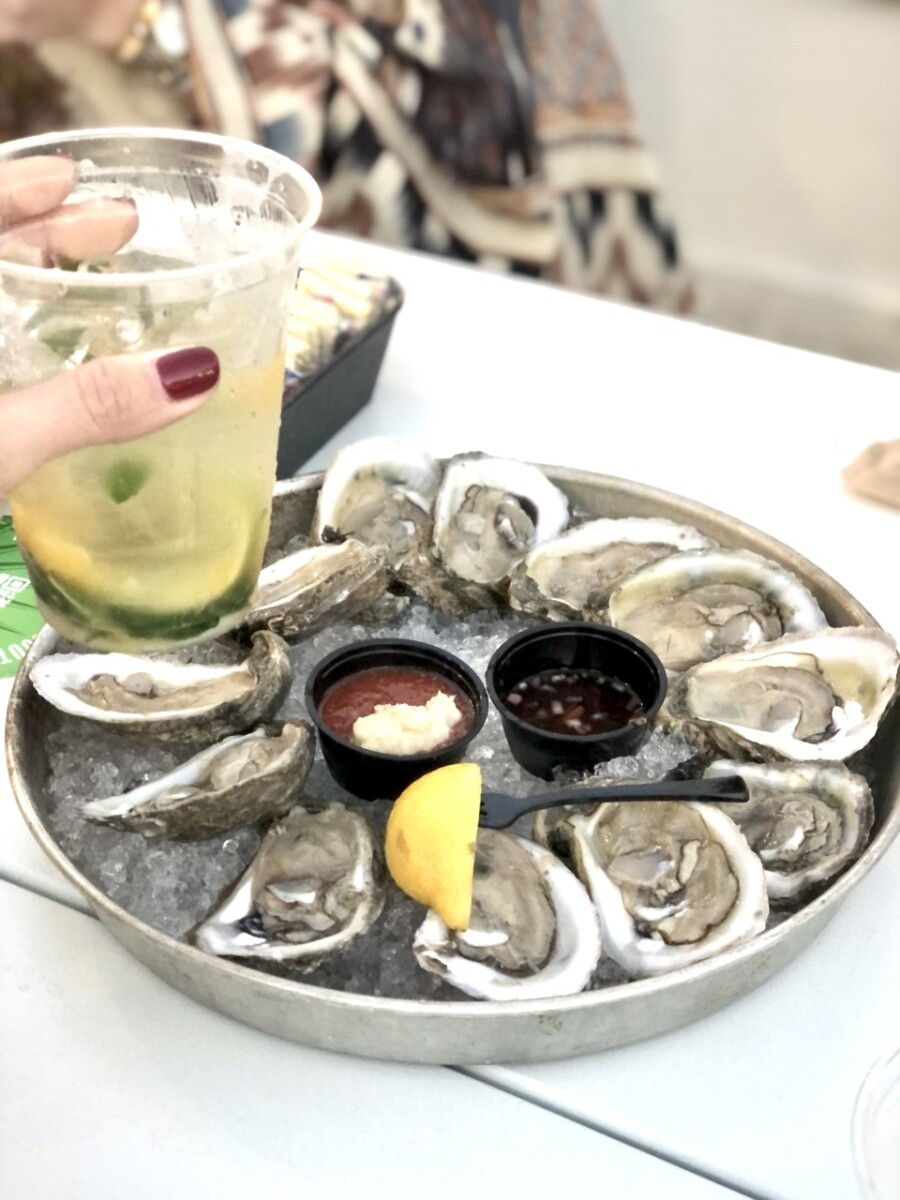 Seaside is a nearby beach town about 20-30 min down the highway.  We ventured down this way one afternoon to do some shopping and have dinner.  I highly recommend happy hour and dinner at Great Southern.  Their happy hour specialty is the mojito and they did not disappoint.  The fresh grapefruit mojito is a MUST!  For dinner we all tried their specialty shrimp and grits.
If you drive a bit further you can head down to Rosemary beach.  We had lunch at La Crema and rented bikes to ride around town.  La Crema is a TINY place with amazing food.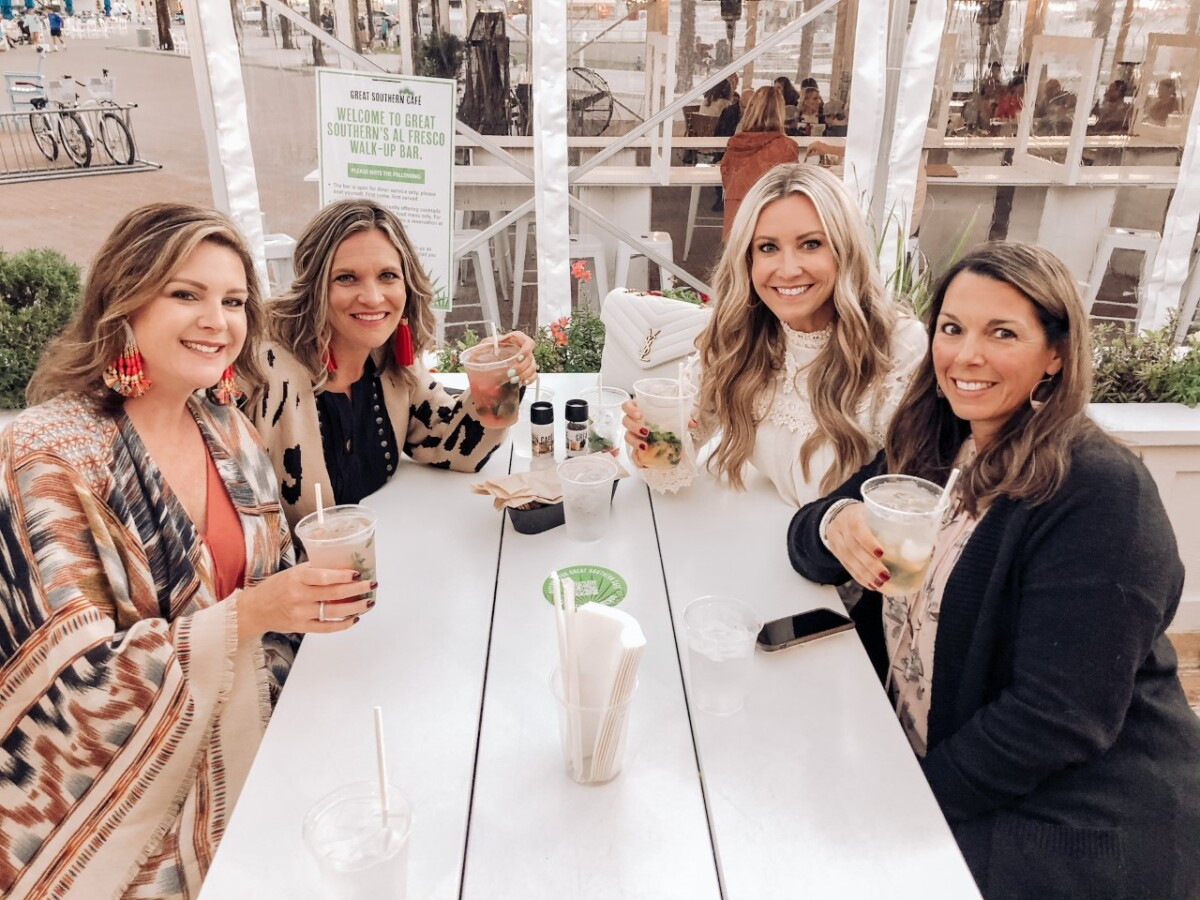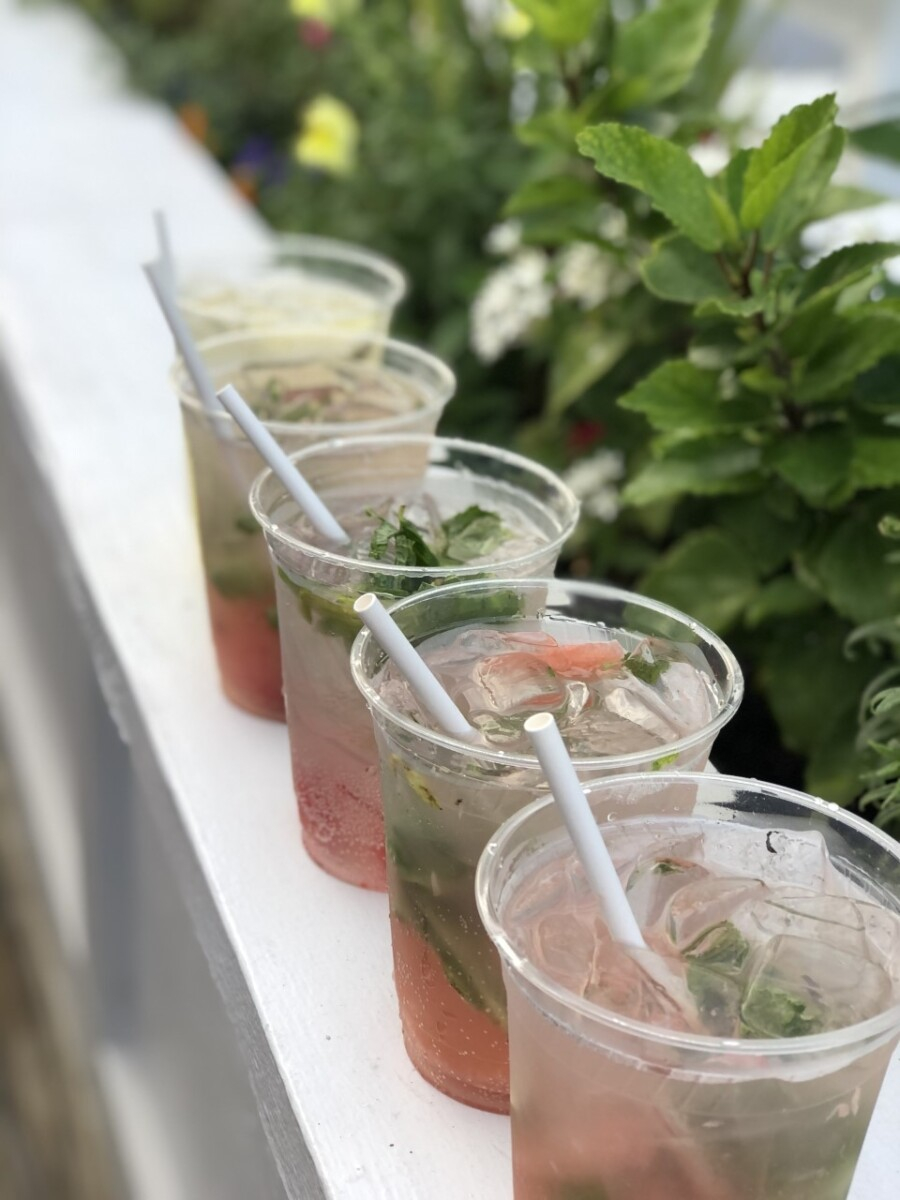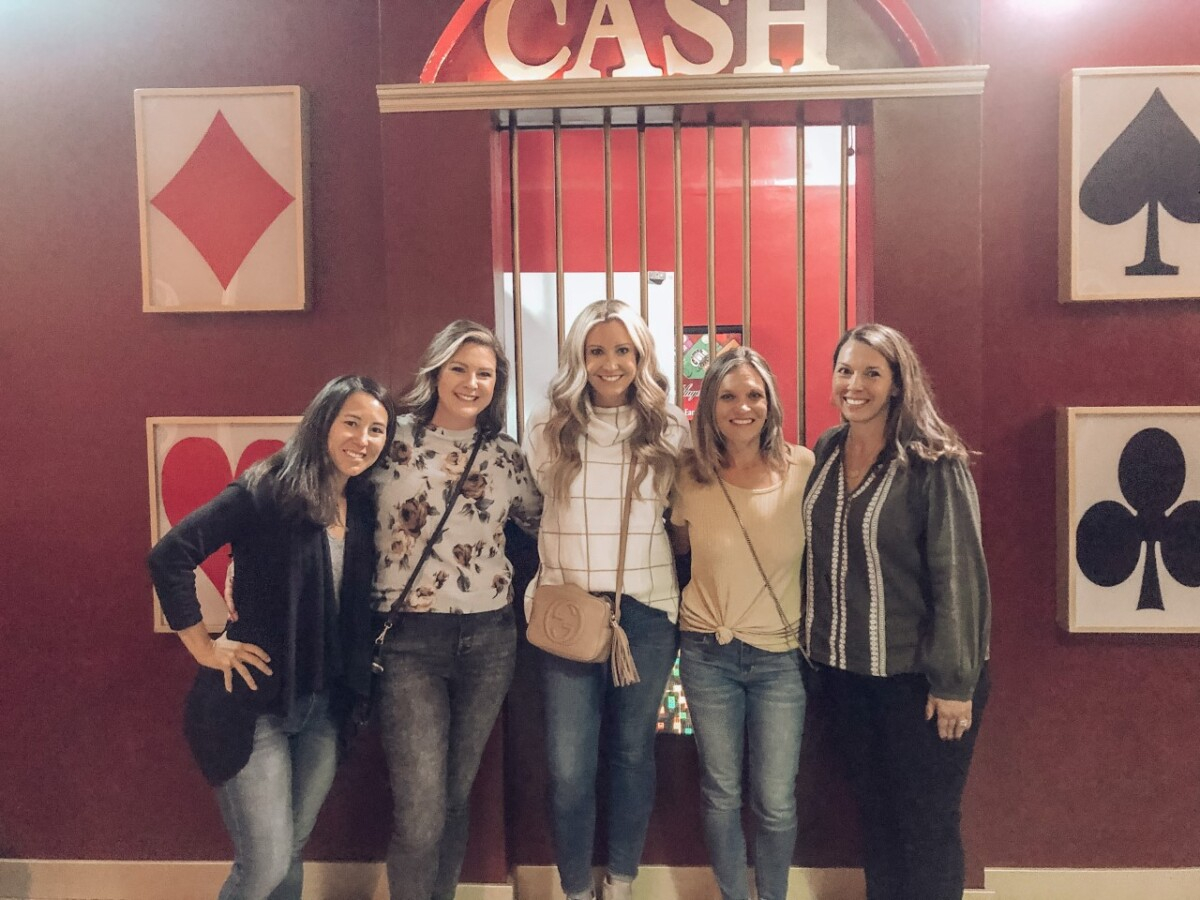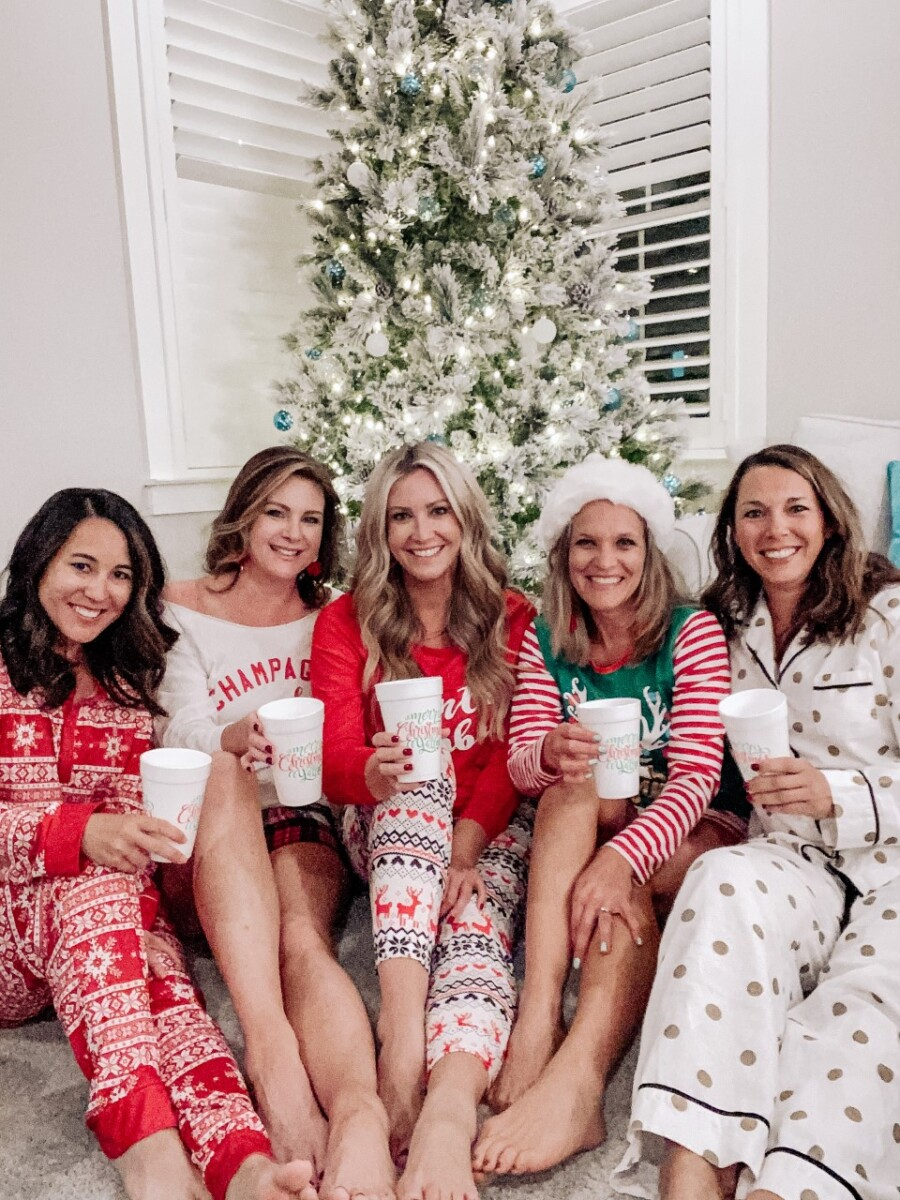 As always, I love helping friends and followers with their trips so if you have any questions regarding Miramar Beach, you're always welcome to email me [email protected]
If booking directly through Destin Dreamers, Florida Beach House Rental
3 night minimum stay, get $100 off for any reservation between now and August 31st 2021.  USE CODE AQUA
Have you gotten a Florida beach house rental before?  Let me know in a comment below!