One of the most frequently asked questions I get every month is "Have you tried the Billie razor?"  Today I am here to say YES I have finally tried the Billie razor and I'm answering all your questions about why you should also try it.
The holidays are in full swing and Billie is offering the cutest gift sets.  These would make a great stocking stuffer for you or the perfect gift for the tweens/teens in your life.
The Billie Razor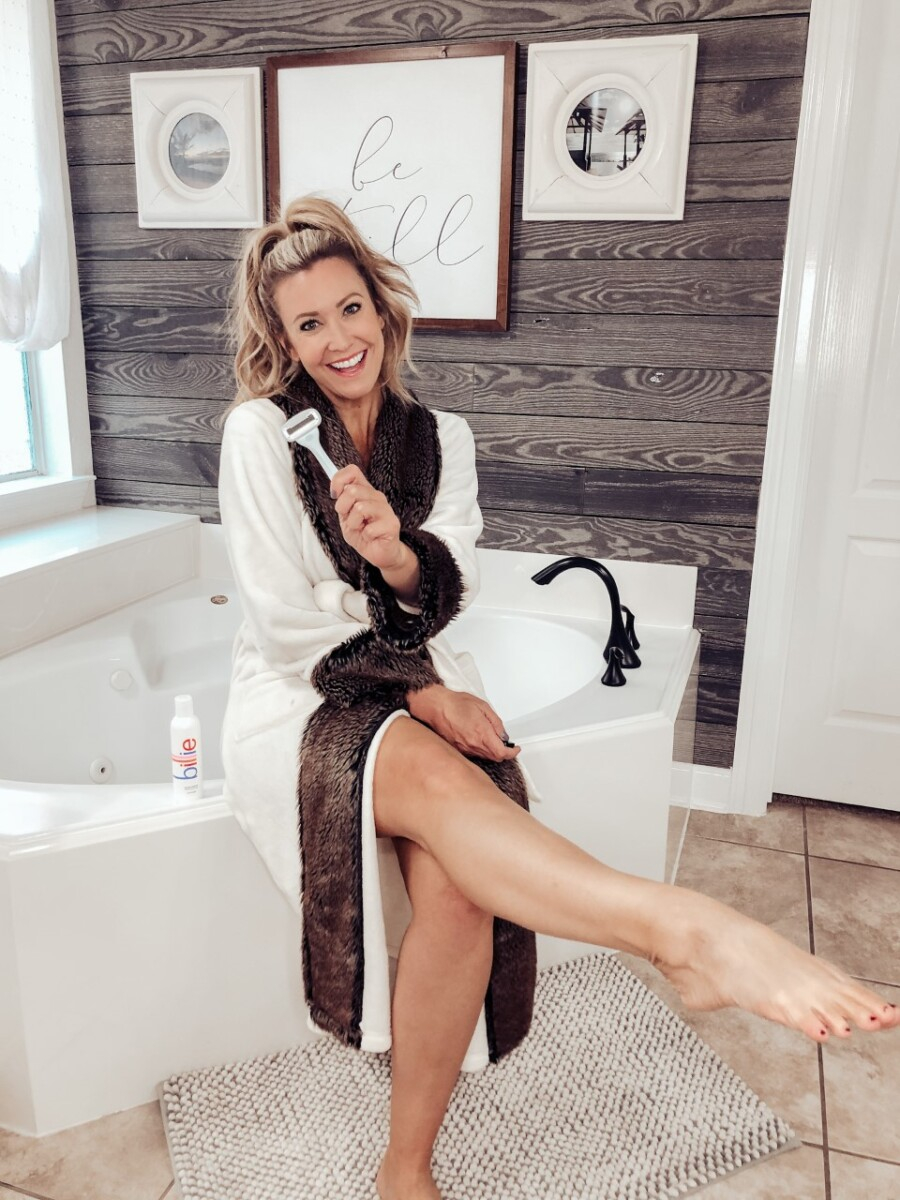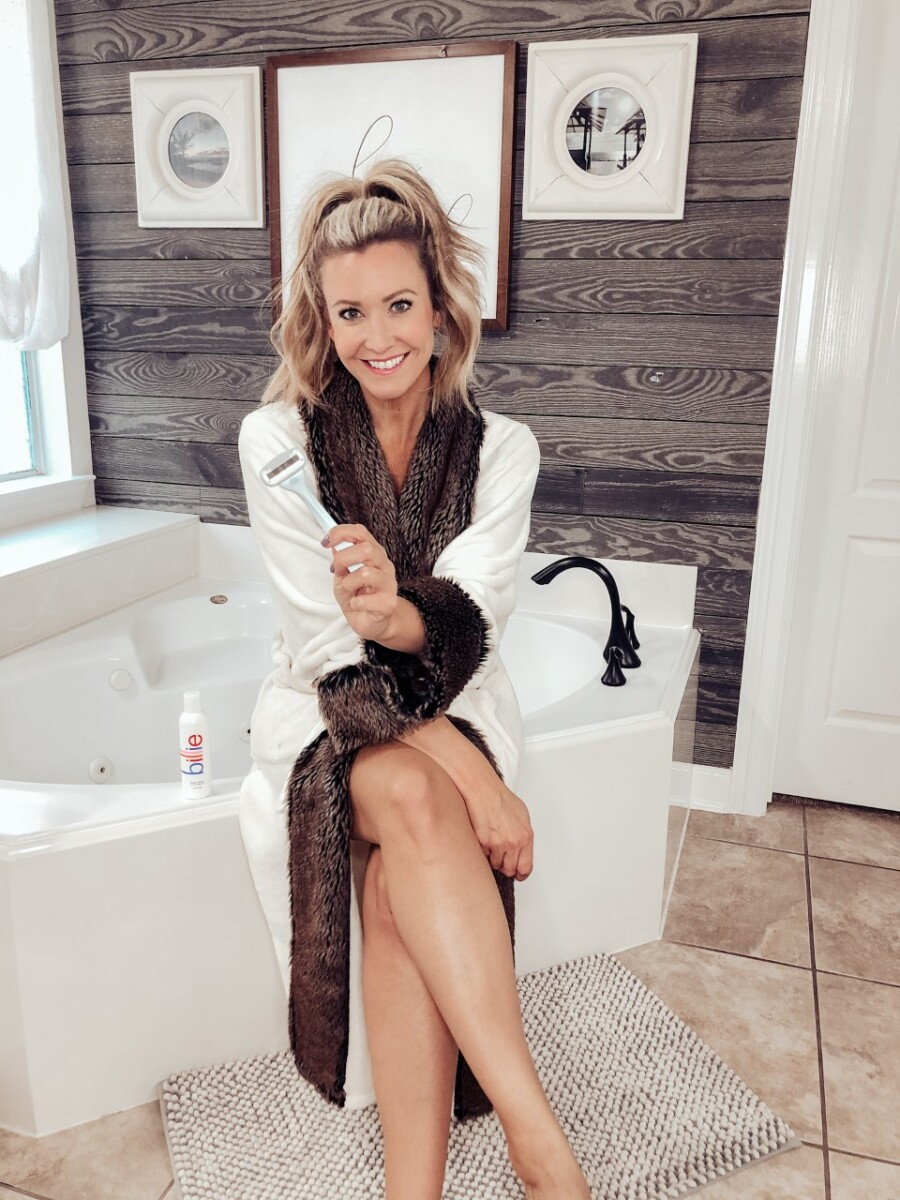 What is Billie? And why is it better than other razors?
Billie is a beauty company created for women with NO PINK TAX!  Their razors are designed to give you the closest shave with their 5 blades encased in a charcoal shave soap.  I personally love the encased shave soap because it prevents my legs from feeling dry and tight after shaving. The Billie razor also comes with a magnetic holder so you can hang it in your shower away from little hands and prevent the blades from sitting in bacteria filled water.
The Shave
The Billie razor is specifically designed for women to get the closest shave without being harsh on the skin.  The five blades encased in the shave soap along with the curved lines of the razor make it easier to shave your curves.  I had knee surgery years ago and always knick that part of my knee.  This time, no cuts!  I also have super sensitive skin and didn't have any issues with this razor or the shave cream.  My skin was crazy smooth and I didn't have any bumps after shaving.
Billie also makes a special razor travel case which is a necessity for me.  Once I reached into my bag for toothpaste and sliced my fingers on my razor. This case is a must have accessory.
Razor Concierge Delivery  Service
The $9 starter kit includes the handle (multiple cute colors), a magnetic holder, two blades and FREE SHIPPING.  Then you take a questionnaire about how often you shave and Billie will mail you the correct amount of new blades monthly based off your questionnaire results for only $9.  Shipping is FREE.  I'm telling you, this part is awesome!  Say goodbye to the days of using the same dull razor blade for weeks, if not months at a time. I also love that it's one less thing I have to think about buying every month.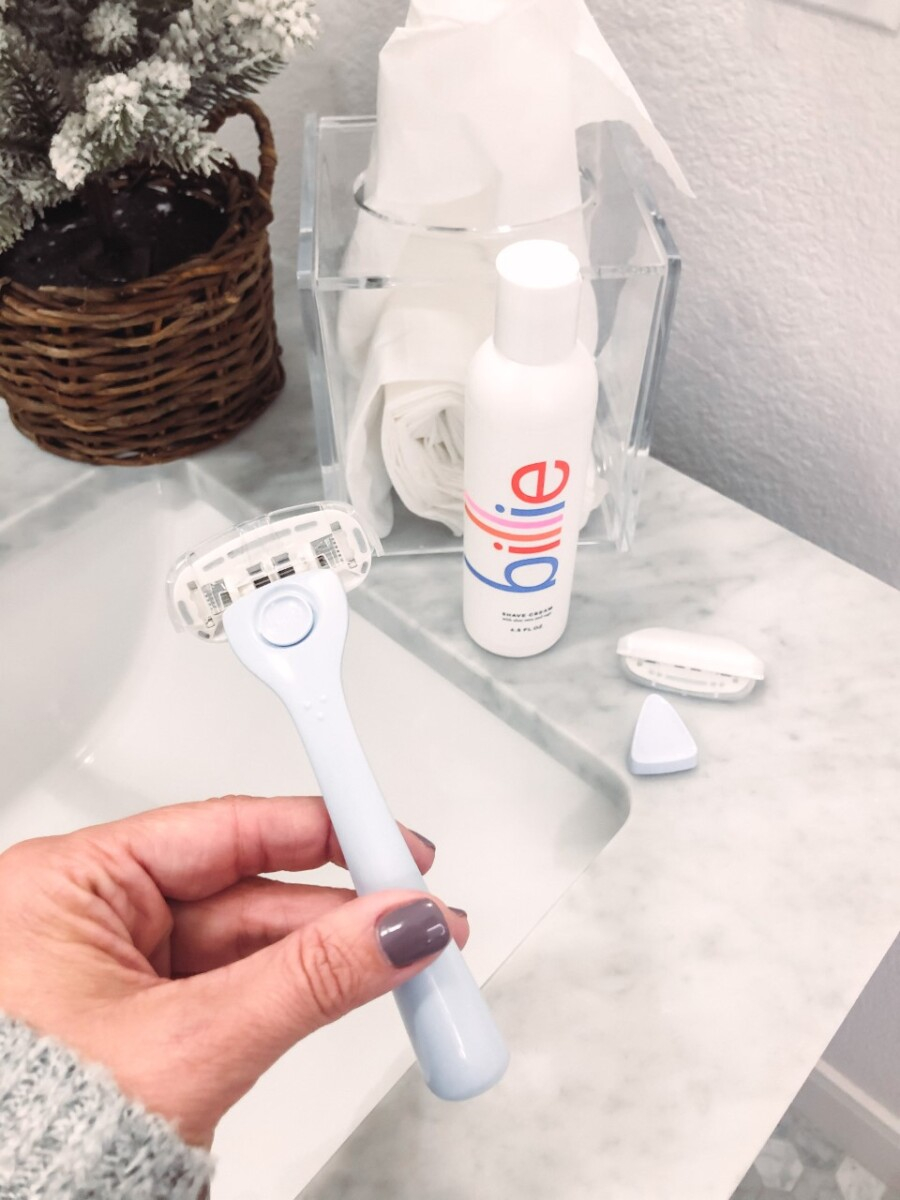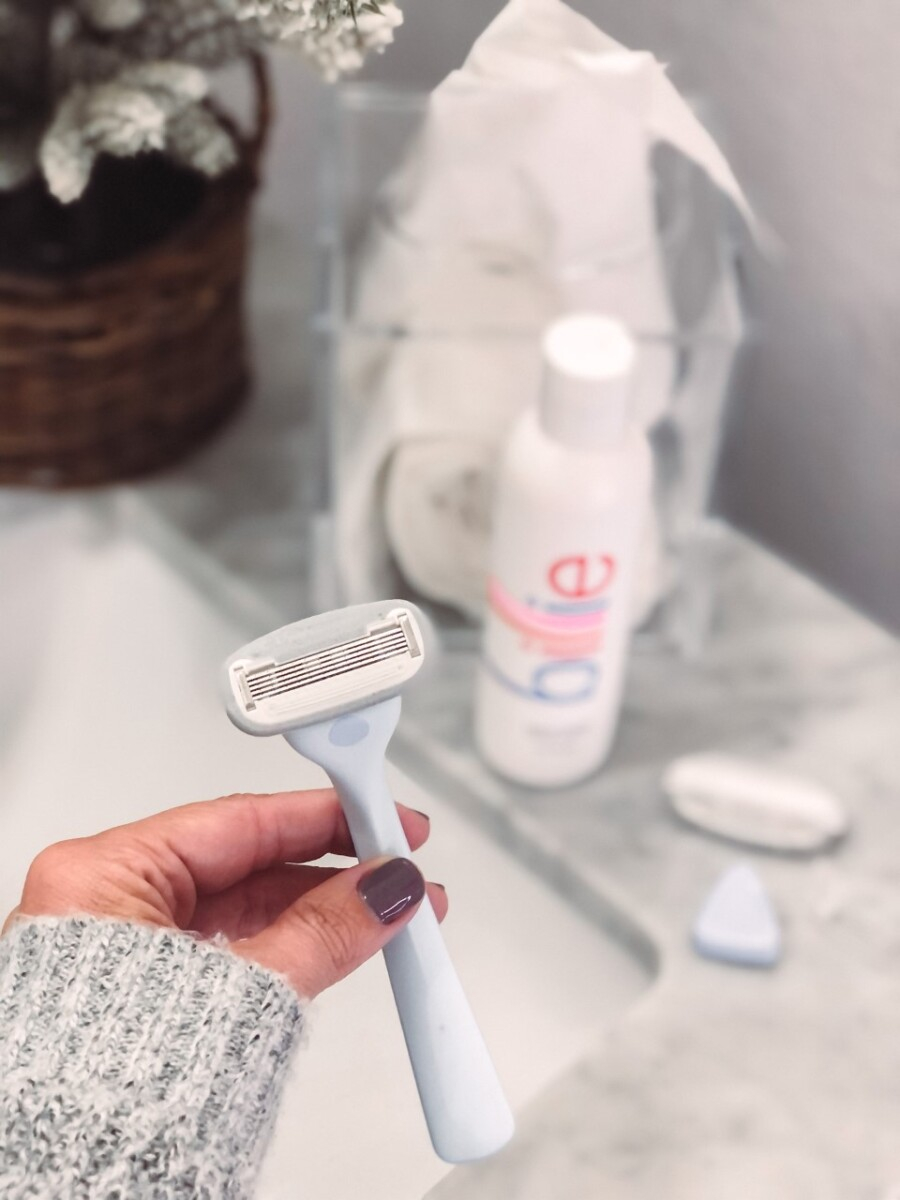 Billie Accessories
Billie doesn't just make razors. They also have other beauty accessories such as dry shampoo, shave cream, body lotion and facial wipes.  Billie products are also free of toxins and harmful additives.  
Read more about the Billie razor and all of their accessories HERE.
XO Sara
#BilliePartner
Have you tried the Billie Razor yet?  Let me know in a comment below!