Amazon Prime Day is right around the corner and it's honestly one of my favorite shopping days!  It can also be overwhelming, so I am here to help you navigate your way around and find the best Amazon Prime gifts.  First, lets start with the basics…
You can get a FREE month of Amazon Prime (2-day shipping).  Amazon Prime also makes a great gift for parents or grandparents!
Prime members can stream videos on a tv screen or computer screen with an Amazon Fire Stick (watch for these to be majorly discounted for Prime Day!) Get ulimited access to Prime Video, over 1 million songs on Prime Music.  You can also throw Netflix or HULU onto your Firestick.  My husband does this for business trips.
Prime members can earn $5 every time they refer friends and family- Use this LINK to send to friends and family.  Once they join and make a purchase of at least $10, you get $5 off your next purchase.
Amazon Prime members get unlimited free photo storage with normally costs $12.  You can automatically upload and access any new photos you take via the Amazon Photos app.  Hello phone storage space!!!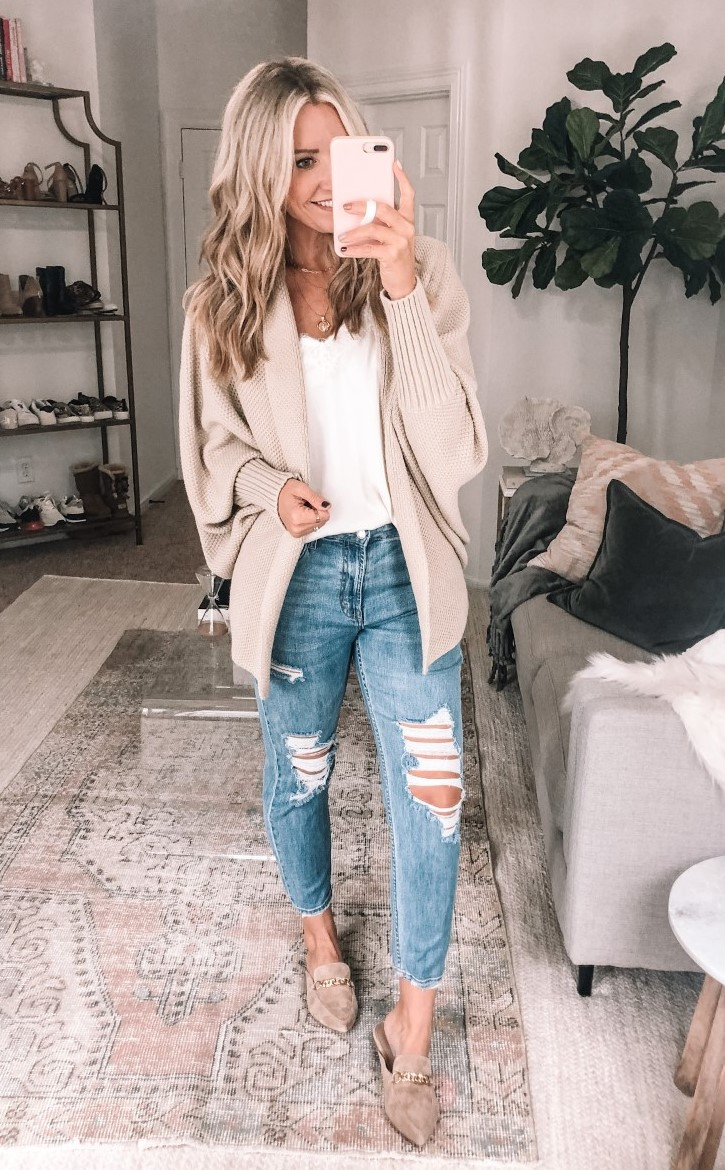 Other Great Amazon Programs You Might Not Know About
Amazon Twitch– For the gamers in your house.
Amazon Music Unlimited– Listen to tens of millions of songs on any device anywhere, available for both Prime and Non-Prime members.
Kindle Unlimited– Unlimited reading from over 1 million ebooks ,Unlimited listening to thousands of audiobooks, Read on any device, Membership plans are also giftable
Amazon Family 30-Day FREE Trial– Save 20% on diapers subscriptions, Exclusive Coupons and Deals from Amazon Family, Exclusive Baby Registry benefits, FREE Two-Day Shipping on millions of item, Unlimited instant streaming of thousands of movies and TV shows, Unlimited, ad-free streaming of over a million songs and more Prime benefits.
Prime Student– Membership program offers special benefits to college students including: * Unlimited FREE Two-Day Shipping (with no minimum order size) * Exclusive deals and promotions for college students.
Now, let's get down to the GOOD STUFF! Gift guides!!! The holidays are right around the corner and my biggest tip for shopping Amazon Prime Days is to MAKE A LIST.  Shop off your list and check off some of the people you need to buy for.  Check out my Pre Holiday Prep Post for more ideas.
Best Amazon Prime Gifts
Gift Guide For Kids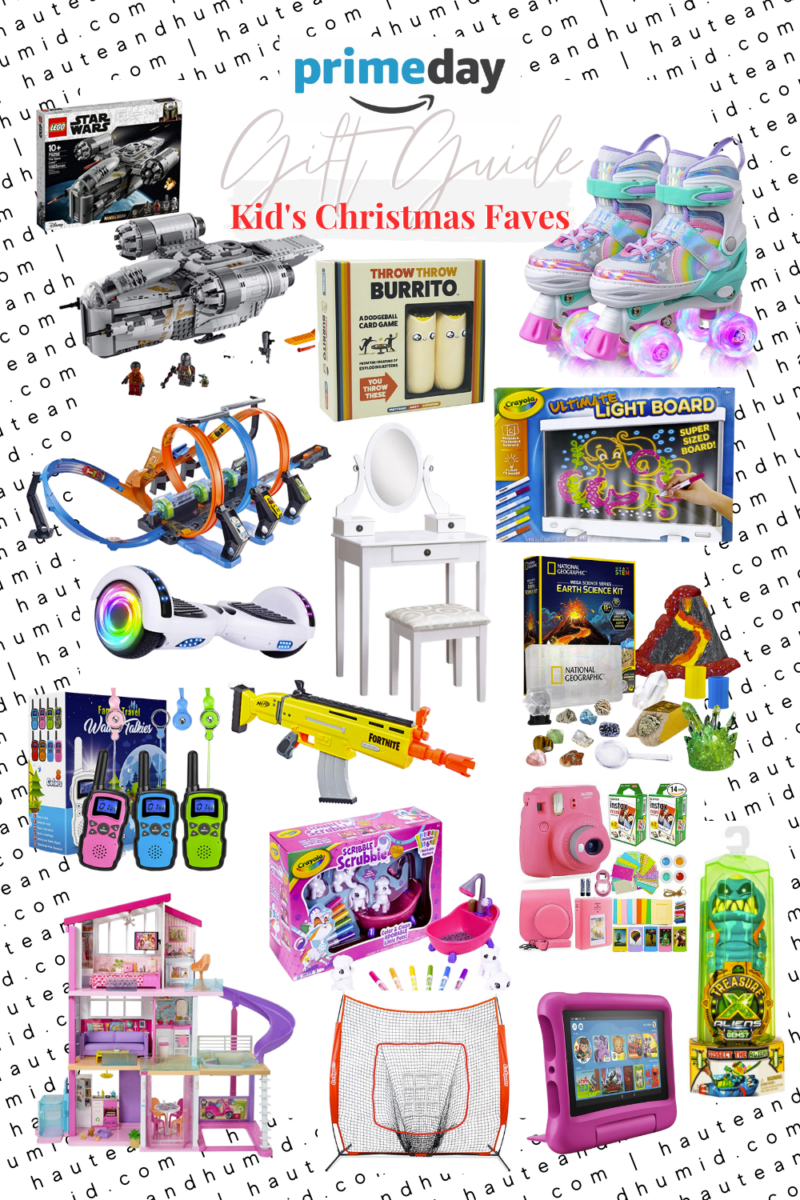 Scribble Scrubbies  /  Walkie Talkies  /  Fire 7 Tablet With Case  /  Hover Board  /  Ultimate Light Board  /  Earth Science Kit  /  Star Wars Mandalorian Lego Set  /  Hot Wheels Crash Track  /  Treasure X Aliens Dissection Slime Kit  /  Instax Camera Kit  /  Vanity Set  /   Nerf Fortnite Gun  /  Throw The Burrito Game  /  Barbie Dream House  /  Roller Skates  /  Sports Net
Gift Guide For Women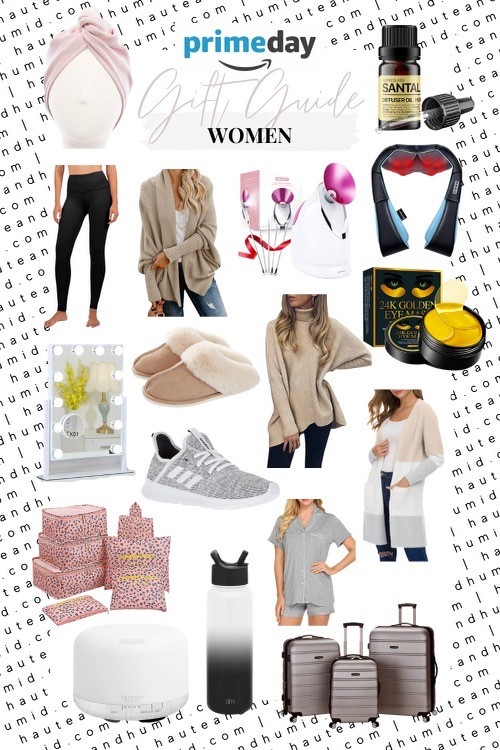 Adidas Cloud Foam Sneakers  /  Luggage Set  /  Packing Cubes  /  Essential Oils Diffuser  /  Santal Diffusing Oil  /  Pajama Set  /  Striped Cardigan  /  Hair Towel  /  Insulated Water Bottle  /  Leggings  /  Facial Steamer  /  Eye Patches  /  Back Massager  /  Light Up Makeup Mirror  /  Cocoon Cardigan
Gifts for Tween/ Teen Girls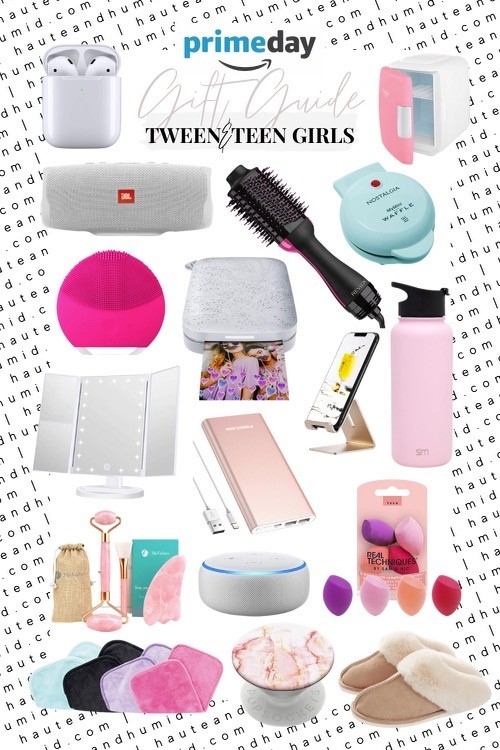 Cell Phone Stand  /  Makeup Sponges  /  Insulated Water Bottle  /  Makeup Eraser Cloths  /  Airpods With Charging Case  /  Echo Dot  /  Makeup Mirror  /  Skincare Fridge  /  Jade Roller  /  Portable Speaker  /  Slippers  /  Foreo Cleanser  /  Hair Brush Dryer  /  Hand Held Printer  /  Popsocket  /  Mini Waffle Maker
Gift Guide For Men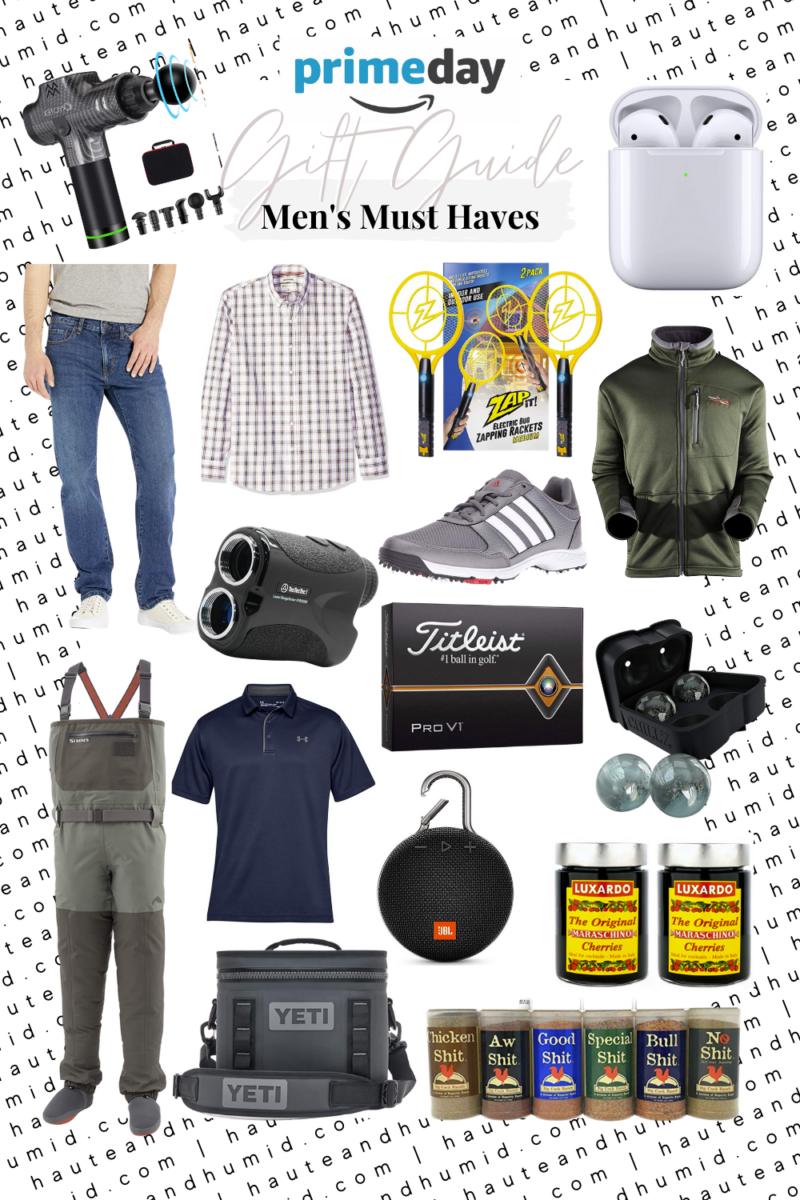 Binoculars  /  Under Armour Golf Shirt  /  Waders  /  Outdoorsman Jacket  /  Adidas Golf Shoes  /  Button Front Shirt  /  Golf Balls  /  Grilling & Smoking Spices  /  Yeti Hopper Cooler  /  Fly Zapper Pack  /  JBL Clip Speaker  /  Golf Ball Range Finder  /  Air Pods with Charging Case  /  Massage Gun  /  Ice Ball Maker  /  Cocktail Cherries  /  Amazon Fire Stick  /  Beard Trimmer (not pictured)  /  Electric Toothbrush(not pictured)
What do you think are the best Amazon Prime gifts?  Let me know in a comment below!