September is in full swing and next thing we know the the holidays will be here.  When my kids were younger the holidays were spent in a mad whirlwind of chaos.  Running to stores, cooking, going to parties, looking for a last minute gift for said party, etc.  Honestly, they were not enjoyable or memorable.  After New Year's I felt like I had been hit by a bus.  Not really the way I wanted to remember Christmas with my kids and family!  Which is why today I'm sharing 9 practical Christmas prep tips so you can start getting ready now!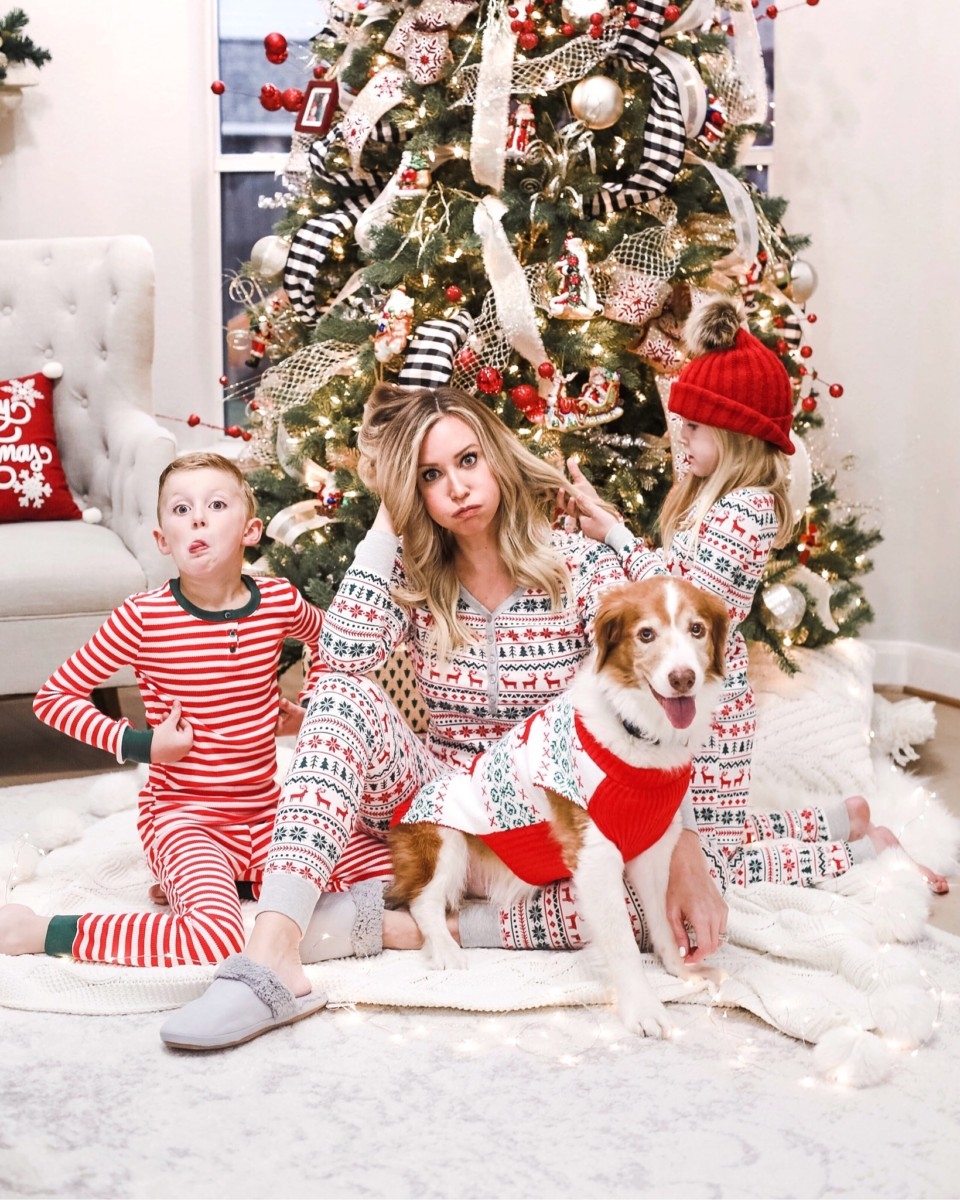 Two years ago I made a vow to change the situation.  I started MONTHS in advance preparing for Christmas now!  Like, we are talking shopping for Christmas in late July-October.  That means I would have the majority of my shopping done, allowing us as a family to really spend quality time together doing fun things like making gingerbread houses, having company over for dinner or have a Christmas movie marathon without me being on the phone or computer frantically shopping on the side.
9 Practical Christmas Prep Tips
1.Make A List & Check It Twice
During the summer or early fall months, make a list in Google Sheets of everyone you'll need to buy gifts for and how much you plan to spend on them.  Don't forget the extras like teachers, coworkers, postal workers etc.  When gift ideas pop in your head you can add them to the list and look for those items to go on sale.  Getting everyone and everything listed out will set clear expectations of what needs to be done and will help avoid that last minute scramble.
2. Budget
This is the four letter word no one wants to hear.  In years past I have been guilty of spending money I didn't have because I was in scramble mode and needed a gift STAT.  Setting a budget is a MUST.  This will show you exactly how much money you plan on spending without going into debt.  There's nothing worse than paying the January credit card bill on top of other new year fees like HOA or life insurance.  I always budget a little more for unexpected holiday items or things I end up buying for myself.
STORE TIPS:
Amazon Prime– If you don't have Amazon Prime, sign up in November and use your FREE MONTH to shop for Christmas gifts.  Set an alarm on your calendar for the expiration date so you don't forget to cancel.
Target Red Card– Target sometimes offers their best deals to RedCard holders.  They also usually offer a bonus incentive when you sig up.  The RedCard is available as a debit or credit card.  Both give you 5% back on every purchase you make at Target.
Charity– Many charities are in bigger need during the holidays.  I always budget for our sponsor child and a bit extra for those without a sponsor through Compassion International. We usually pick two Angel Tree kiddos from the tree at the mall and I buy a few wreaths for Wreaths Across America at the national cemetery where my grandparents are buried so they will have a Christmas wreath on their grave.  If you need a list of reputable charities check out THIS CHARITY RATING SITE.
3. Buy The Basics
Over the summer or early fall, take an inventory of what you have and what you will need to repurchase.  Need a new stocking for the puppy or new baby?  Redecorating your tree this year and need ornaments?  Going from a real tree to artificial?  Start looking early for these items before they sell out.  I love this  artificial prelit tree and this flocked tree.
4. Buying Presents
Shop those summer sales, Labor Day sales, back to school and of course Black Friday thru Cyber Monday.  Refer back to your spreadsheet and it will make buying presents so much easier.  Stick to your list of presents and only shop those items.  I myself have been tempted to start adding extra items to the cart.
Below are some great presents to buy now for men, girlfriends and kids!
5. Prep For Guests
Will you be hosting family or friends during the holidays?  Make sure the sheets are fresh.  I love these budget friendly sheets and have them on every been in our house.  Do you need new towels?  I bought a set of these nice plush towels that are only used for guests to ensure they stay in good shape. Stock the bathroom with shampoo, conditioner, shave cream, and tissues.  This acrylic tissue holder looks luxe and high end without breaking the bank.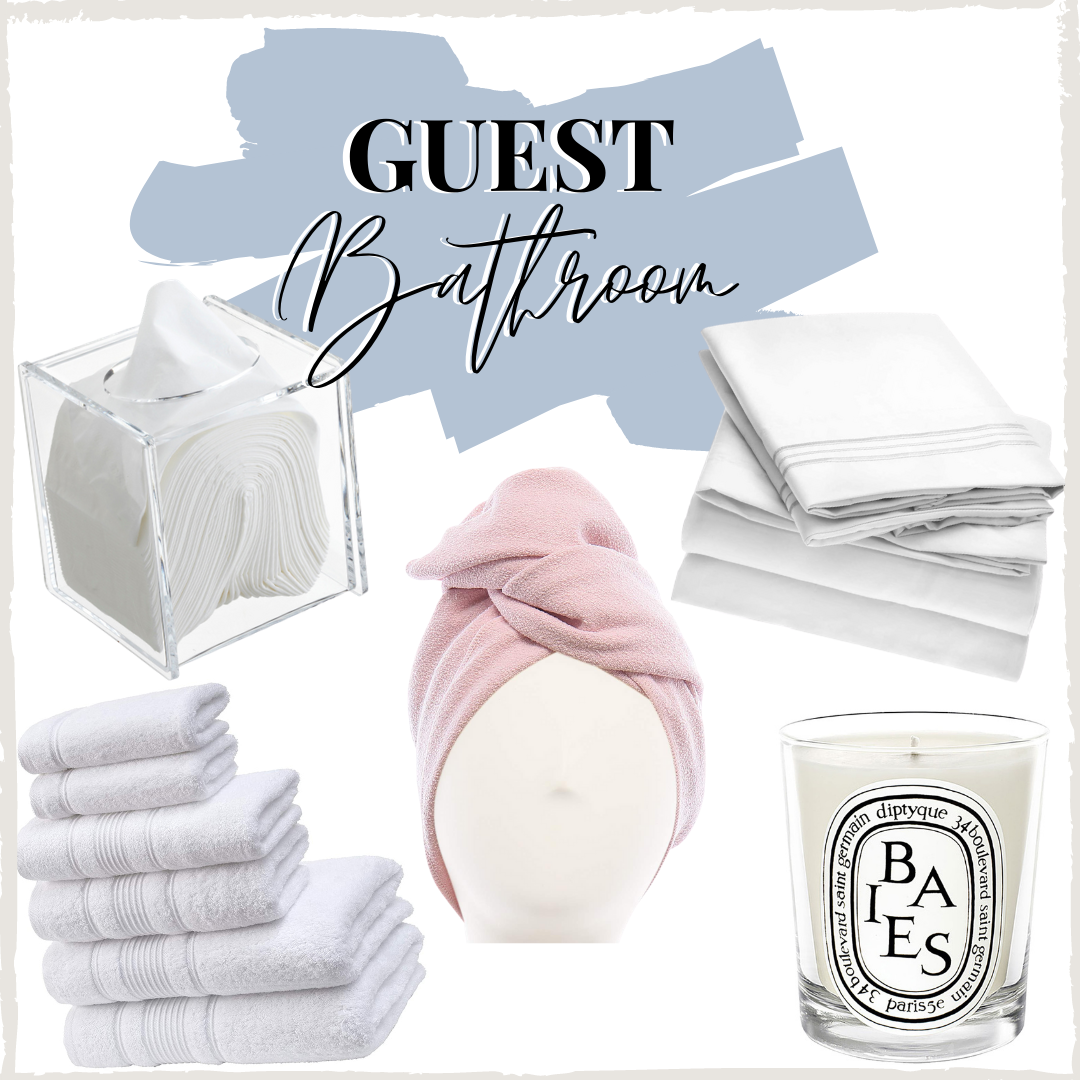 TOWEL SET /  HAIR TOWEL  /  SHEETS  /  TISSUE BOX  /  CANDLE
6. Christmas Cards
I cannot stress this enough.  Book a photographer EARLY and take your pictures ASAP.  I usually schedule our pictures for early October.  If you are looking to save money, buy a tripod and take your own pictures. We have done this many times in front of our Christmas tree or on our front door step.  Make or update your list of people you want to send cards to.  I also buy stamps early to decrease another December expense.  Usually in late October companies will start sending coupons in the mail for Christmas cards.  My favorites are Shutterfly, Snapfish , Zazzle andMinted.  When the first week of December rolls around I can easily put my cards in the mail and check another thing off my to do list.
7. Recipes & Food
Found a new recipe on Pinterest you want to make for Christmas dinner?  Test it out now to make sure you like it and all the kinks are worked out.  Save these recipes in a Pinterest folder or print them out for future use.  Over Thanksgiving break, make and freeze your cookie dough.  Freeze balls or squares of cookie dough in these freezer bags, write the temperature and time the cookies need to bake.  Halloween is a great time to stock up on clearance candy for gingerbread houses, baking or stocking stuffers.  After Thanksgiving, you can usually get a turkey or ham 50% off to cook for Christmas dinner.
8. Wrap Presents
I typically pick 4-5 rolls of wrapping paper for the season and keep all my wrapping supplies in this wrapping paper organizer in a corner in the office or under my bed .  When a gift comes in I wrap them and store under beds, in closets or in the attic.  This also prevents sneaking snoopers from finding their presents!
9. Traditions
What traditions or holiday events are important to you and your family?  Make of list of these and add them to the calendar.  Find fun Christmas playlists on Spotify to play while looking at Christmas lights.  Plan a night to make gingerbread houses or a girls night cookie exchange!  Check out this list of fun holiday traditions.
Click and Pin the image below for future reference!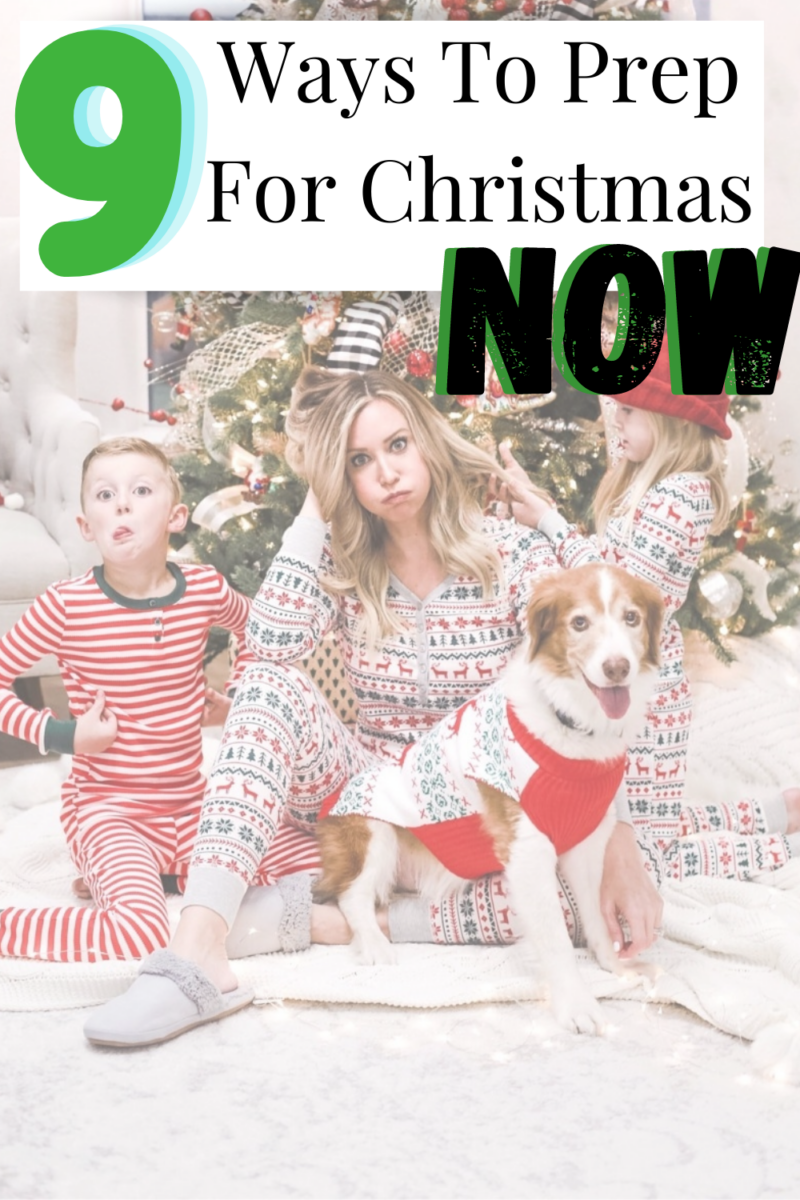 I hope you guys found this as a helpful way to get a jump start on the holidays so December can be a fun, less stress month enjoyed with family and friends!
XO- Sara
What are some of your favorite Christmas Prep Tips? Let me know in a comment below!