Family Christmas traditions are one of my favorite things about this magical time of year.  We love to put on our Christmas pajamas and fuzzy Ugg slippers while we blast Christmas songs.  Each year we tend to add more and more traditions and some of the traditions change as the kids get older and are able to do more.  Today I am sharing with you some of our favorite family Christmas traditions.  I would love for you to leave a comment with your family's favorite Christmas traditions!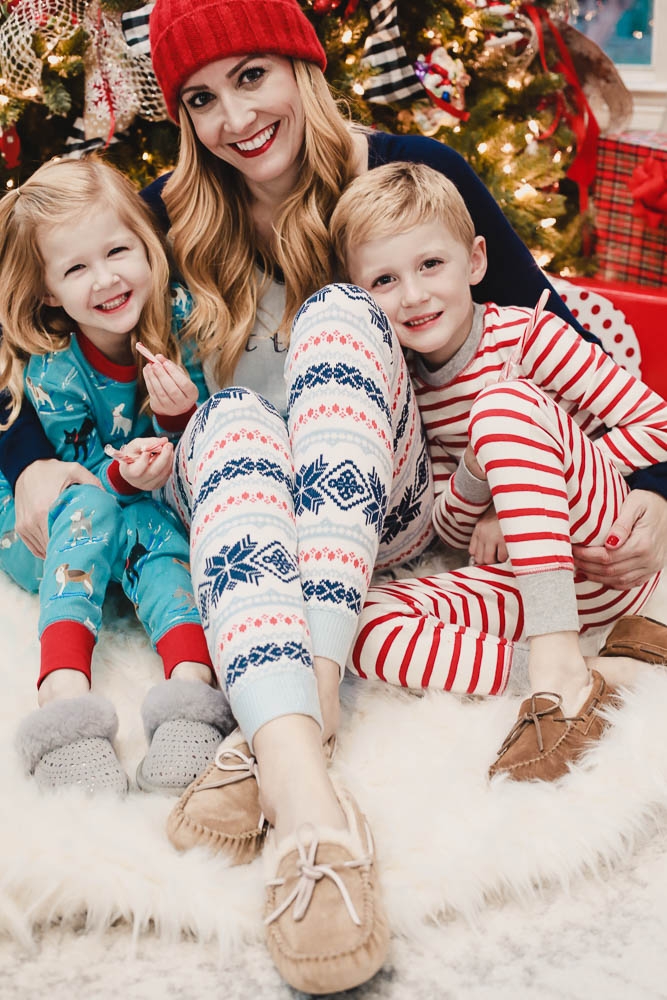 1. Gingerbread Houses
This is our newest tradition!  Now that the kids are a bit older and able to help more we decided to decorate gingerbread houses.  Now, I'm not an extreme Pinterest mom nor can I bake to save my life so I bought kits from the grocery store. We dumped all the different candies into ramekins, built our houses and went to town decorating!  I'm pretty sure Paige at 90% of the frosting before it was even on her house!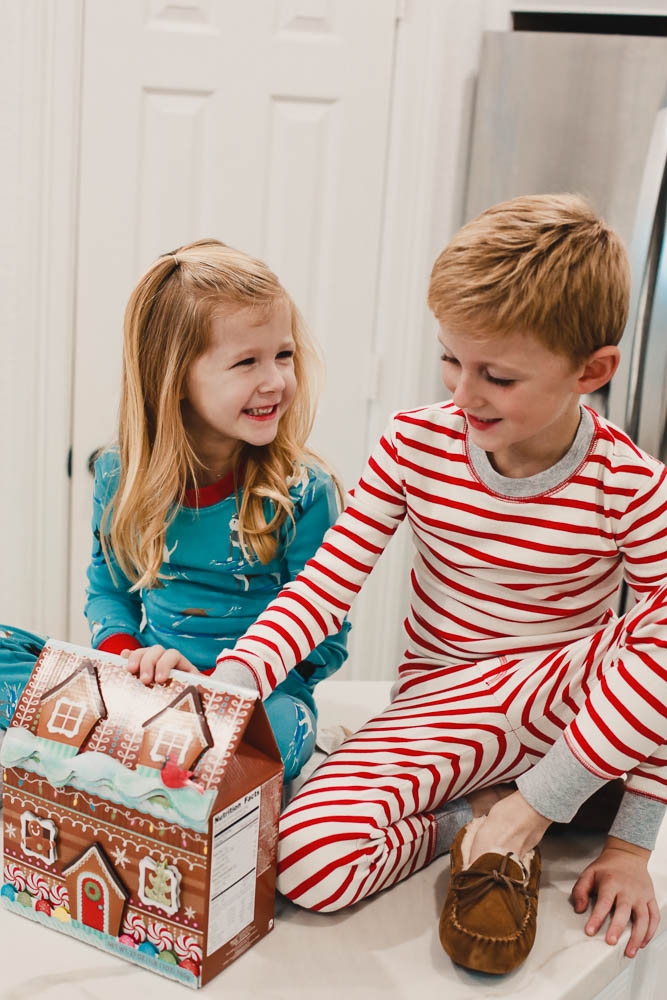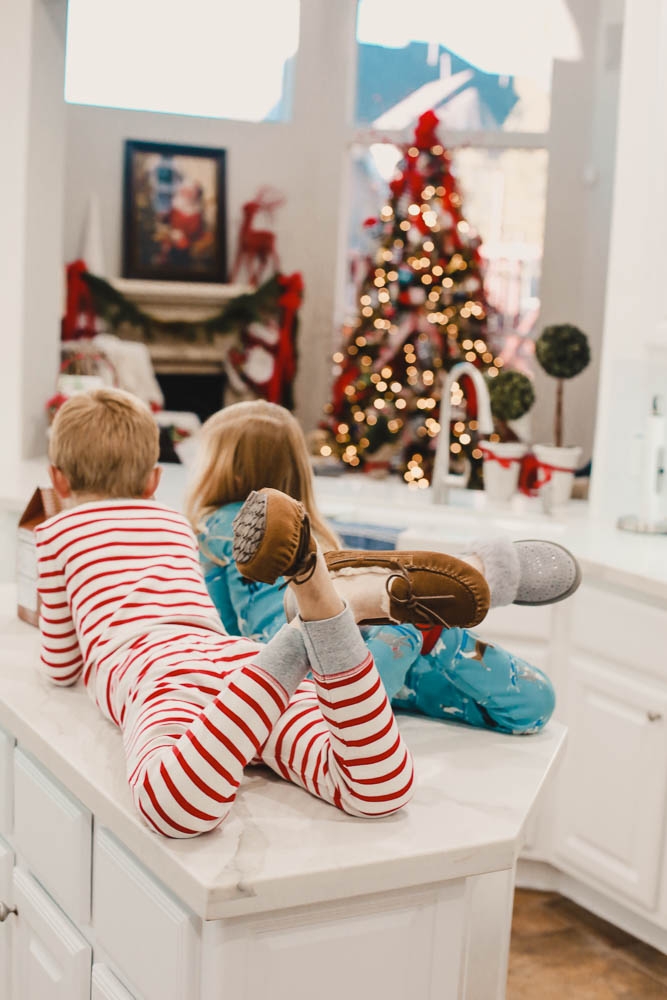 I found this adorable twin pack of jammies at Nordstrom.  Luckily my kids are so close in age that they could each wear a pair.  This is the first year they both got 'real' slippers.  I love Uggs for myself so I got each of the kids a pair.  The both melted when they felt how soft they were.
Kids Uggs
Kids Jammies
2. Reading Christmas Stories By The Fire
I was a teacher for 8 years and have built up quite the extensive collection of Christmas books.  At night before bed, the kids and I love to curl up by the fire and read a story or two.  Our favorite stories are:
Auntie Claus
Snowmen At Christmas
Room For A Little One
The Legend of The Pointsettia
How The Grinch Stole Christmas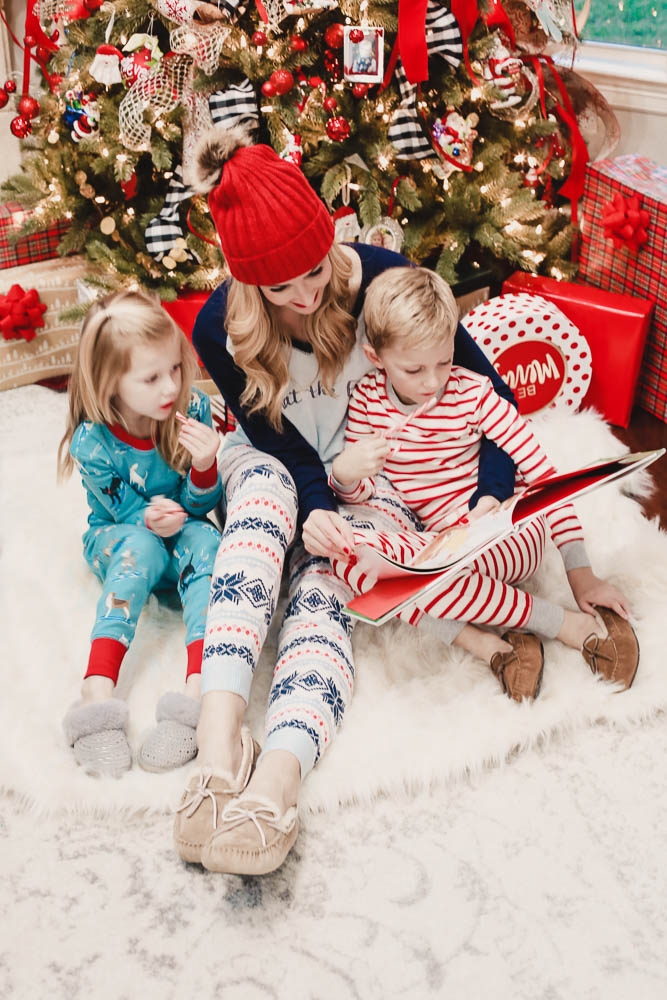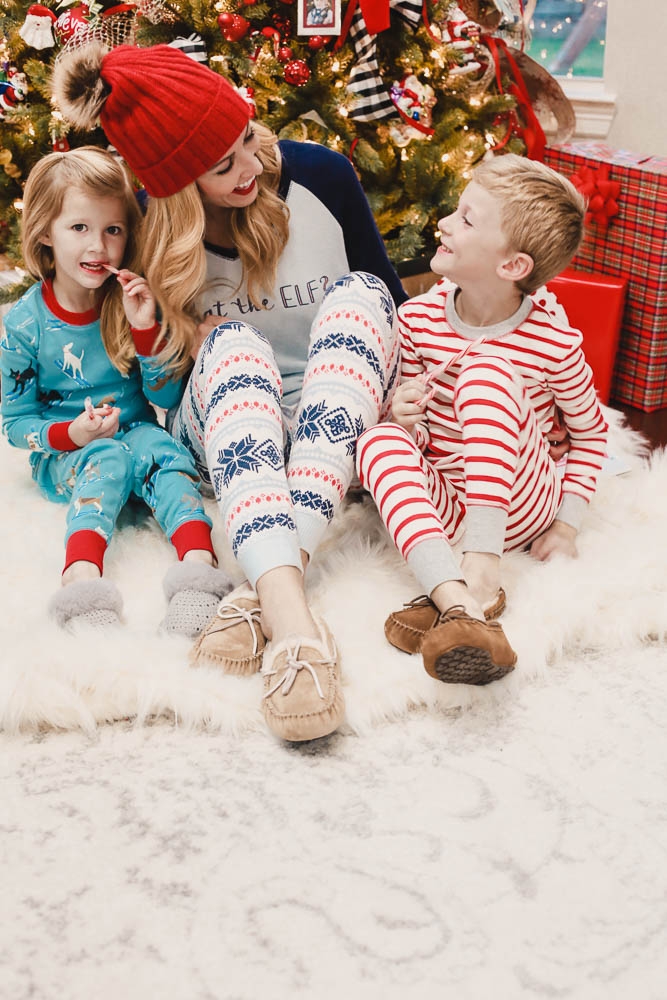 Ugg slippers are my favorite all year long.  I showed ya'll my favorite button boots and poncho in this post. Typically, I wear Ugg slippers year round.  I wear them around the house so I'm not walking on the hard floor all day.  The hard sole is also perfect for when I need to run outside.  Sometimes I even forget to change out of them and wear them to preschool drop off or the grocery store!
Women's Uggs
3. Hide The Pickle
After decorating our tree, the kids will cover their eyes and Justin or I will hide the pickle in the Christmas tree.  The first one to find it gets a small prize like a candy cane or peppermint cookie.  Of course we have to play about 15 times until everyone has had their fair share of goodies!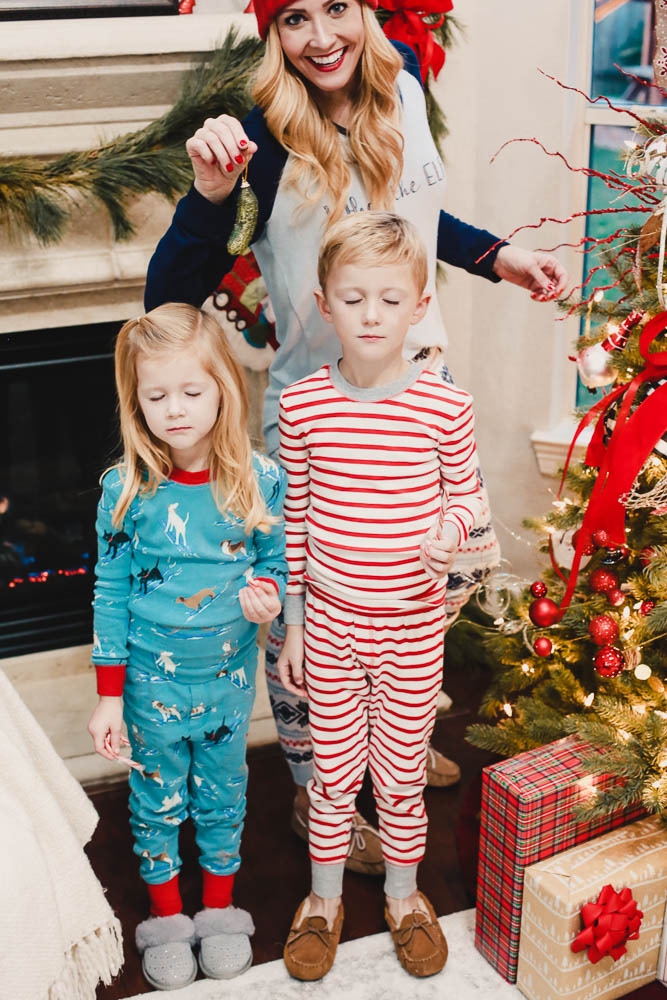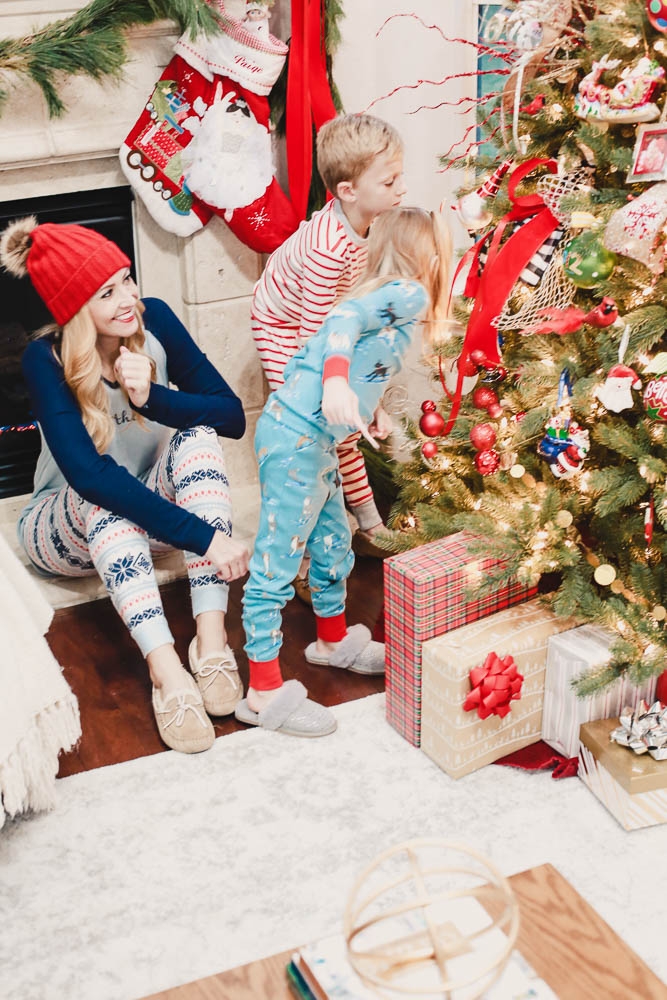 I love creating new traditions with my family each year.  I would love to hear what YOUR family Christmas traditions are!
Shop Our Favorite Slippers and Jammies for the holiday season below
XO- Sara
Thank you to Nordstrom for sponsoring this post!