Today I want to share my all time favorite casual holiday party outfit.  Not all holiday parties are created equal.  Some require a fancy dress and some call for jeans and a cute top.  Today I'm taking the two and combining them into a casual yet chic and fun holiday look.
CASUAL HOLIDAY PARTY OUTFIT DETAILS
Leopard Pumps ( Just Sold Out) Similar Here & Here  /  Plaid Top– Size 6  /  Velvet Blazer– Size 4, Another option Here /
Sequin Earrings  /  Distressed Denim  /  Sunglasses  /  Lipstick– Russian Red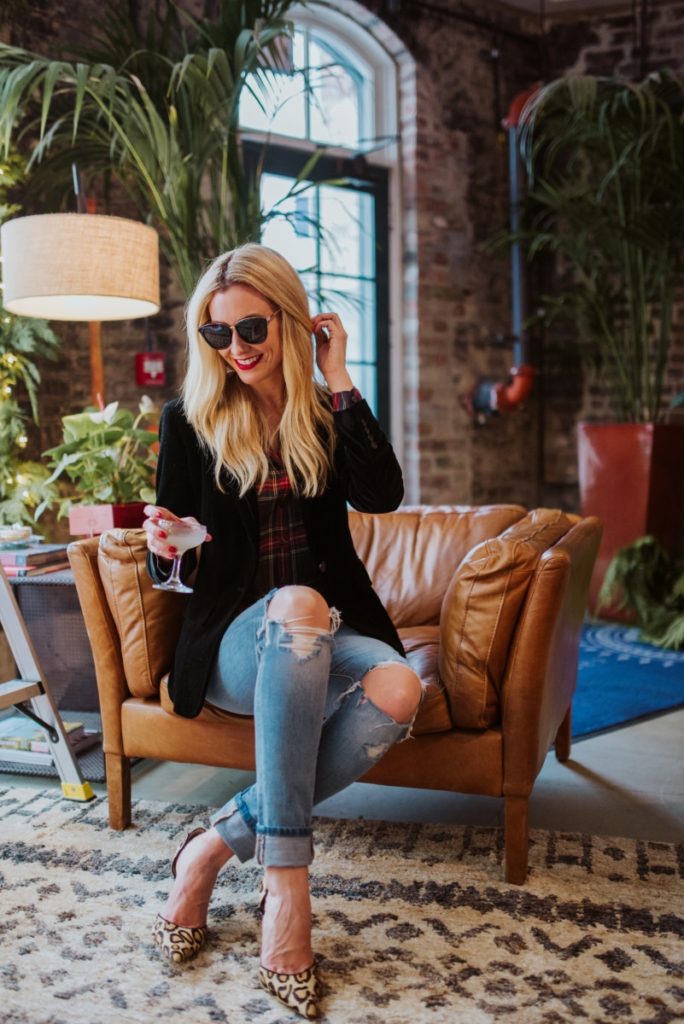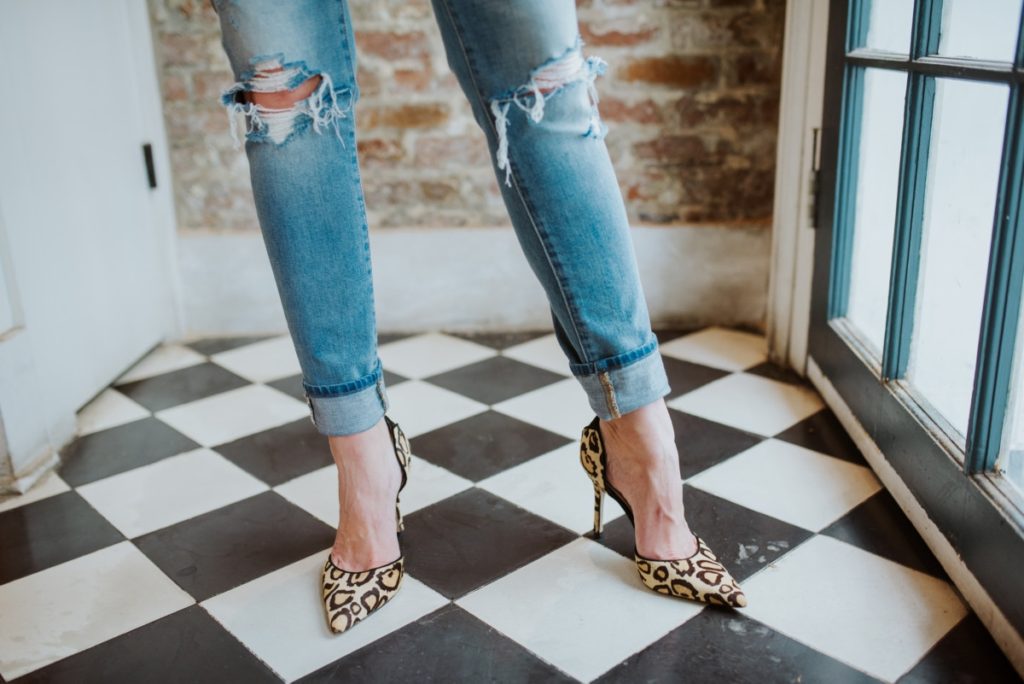 After sequins, there is nothing I love more than a fun holiday shoe.  These leopard pumps are probably my favorite pair of shoes.  When you walk into a room wearing these you will be sure to turn a few heads!  I might also need these sequin pumps beacause  #moreismore.
This tartan button up top screams Christmas and winter.  I knew it would be fun to print mix the tartan and the leopard pumps.
Favorite Fun Pumps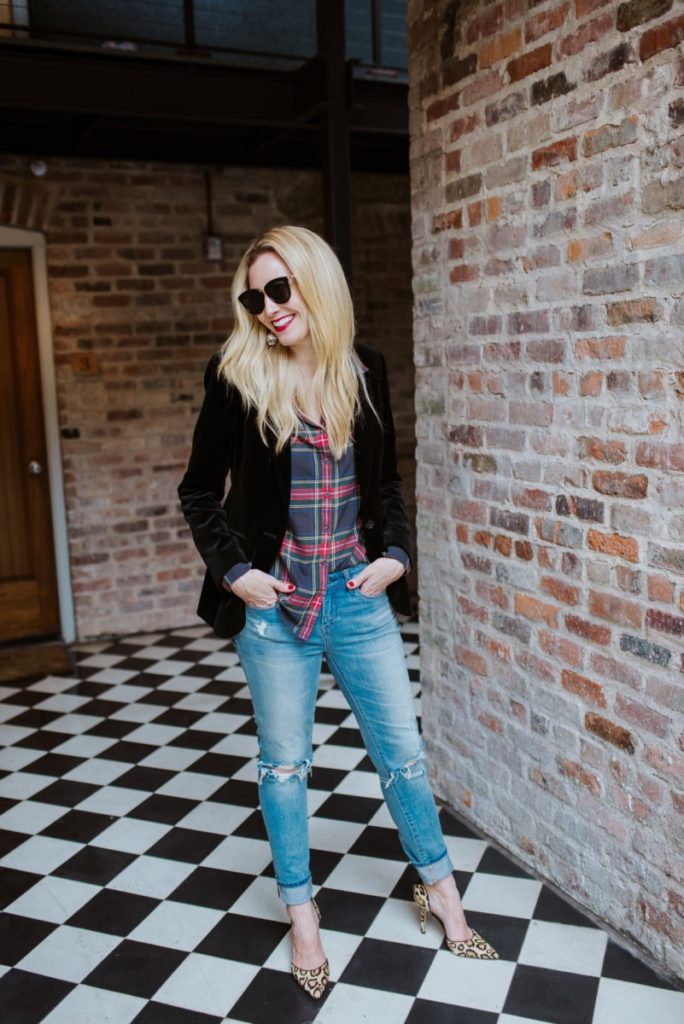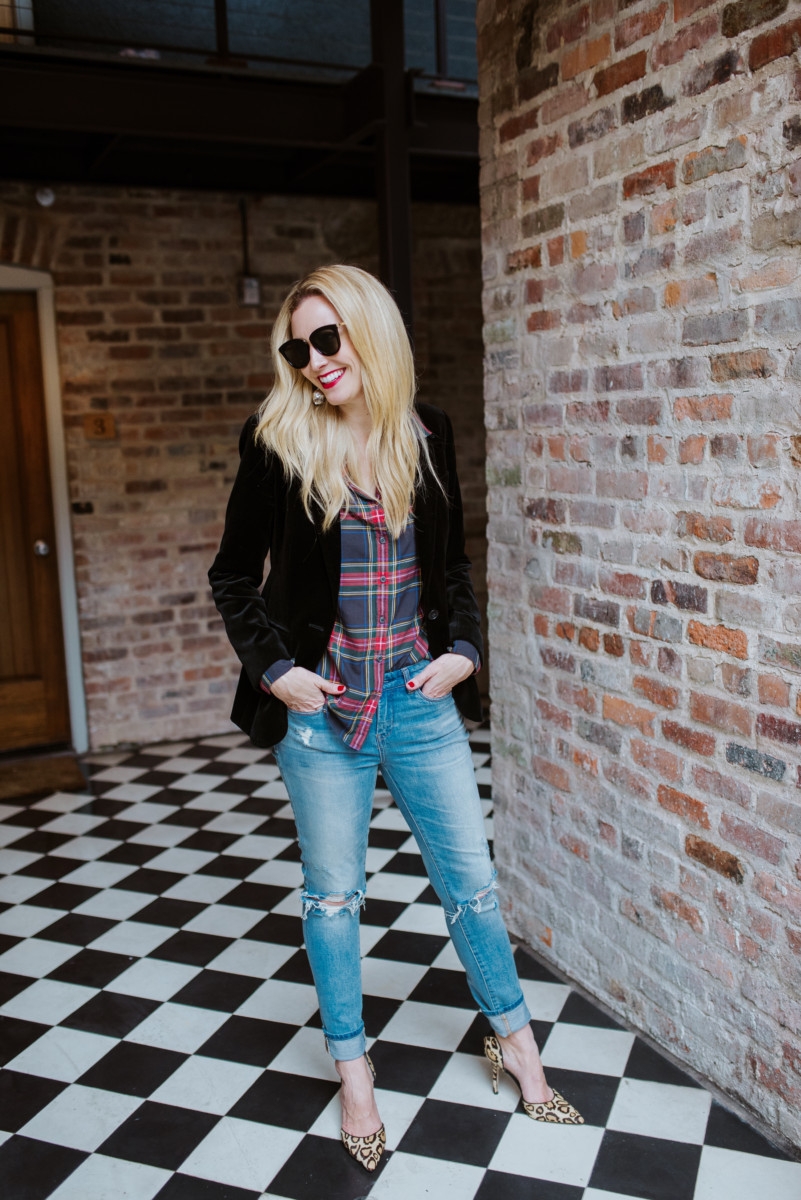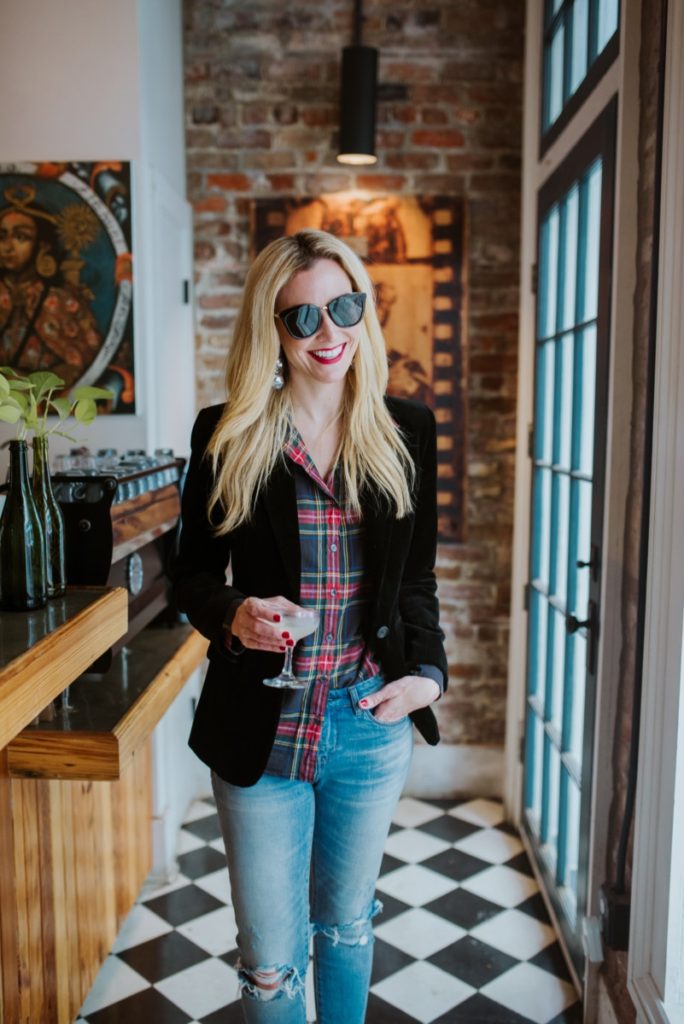 Another classic piece I have had for a few years is this J. Crew black velvet blazer from Nordstrom.  I also love this velvet blazer!  It is perfect for any casual holiday party outfit.  Because this is a casual holiday party outfit post I paired it with these distressed jeans to give it a street style look.  If you need to dress this blazer up, pair it with a cami and sequin skirt or over a sequin dress.
#moresequinsplease
Speaking of sequins- these sequin earrings are a must have!  I wear them every chance I get.  They are lightweight and come in three colors.  If there is a time to be EXTRA, the holidays are IT!
Shop My Casual Holiday Party Outfit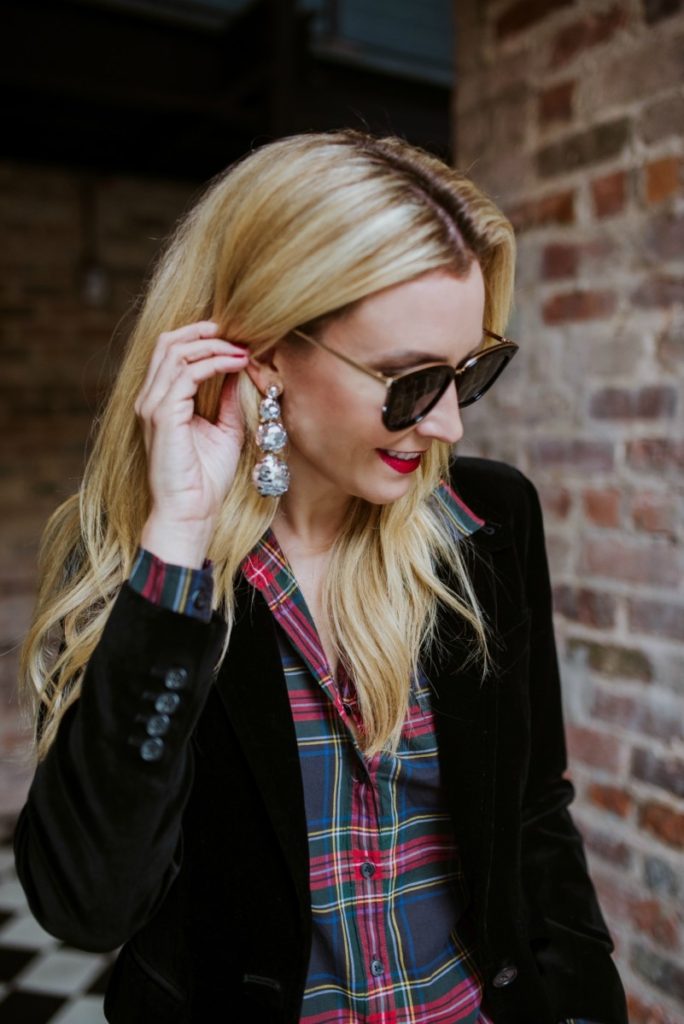 Be sure to come back tomorrow for a look at our Christmas traditions!
XO- Sara
Thank you to Nordstrom for sponsoring this post.