Today I want to share my all time favorite casual holiday party outfit. Not all holiday parties are created equal. Some require a fancy dress and some call for jeans and a cute top. Today I'm taking the two and combining them into a casual yet chic and fun holiday look.
CASUAL HOLIDAY PARTY OUTFIT DETAILS
Leopard Pumps ( Just Sold Out) Similar Here & Here / Plaid Top– Size 6 / Velvet Blazer– Size 4, Another option Here /
Sequin Earrings / Distressed Denim / Sunglasses / Lipstick– Russian Red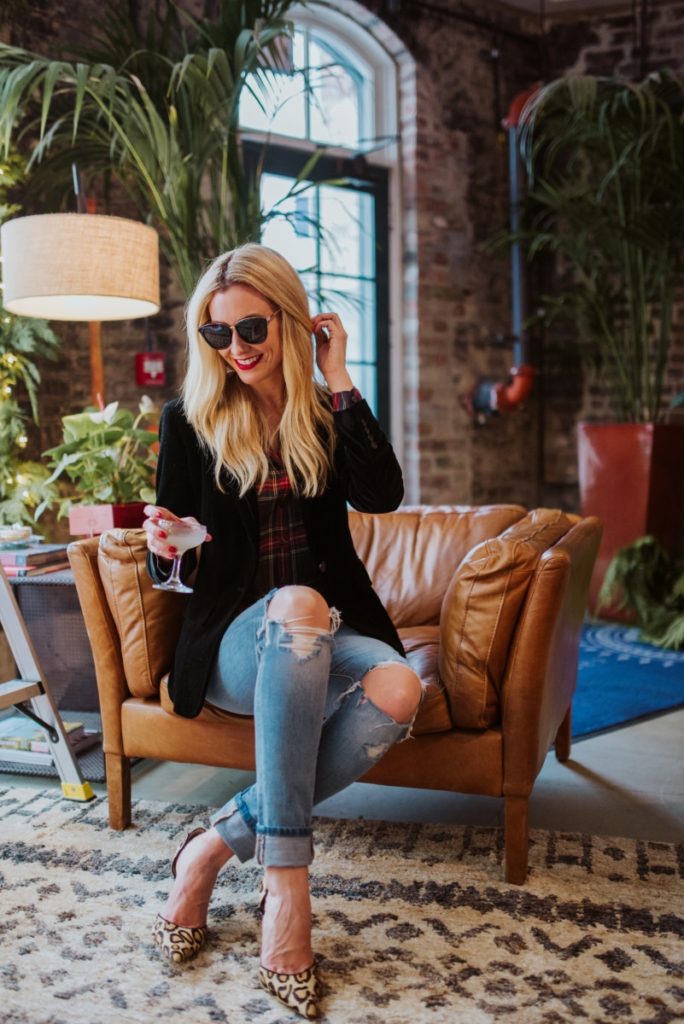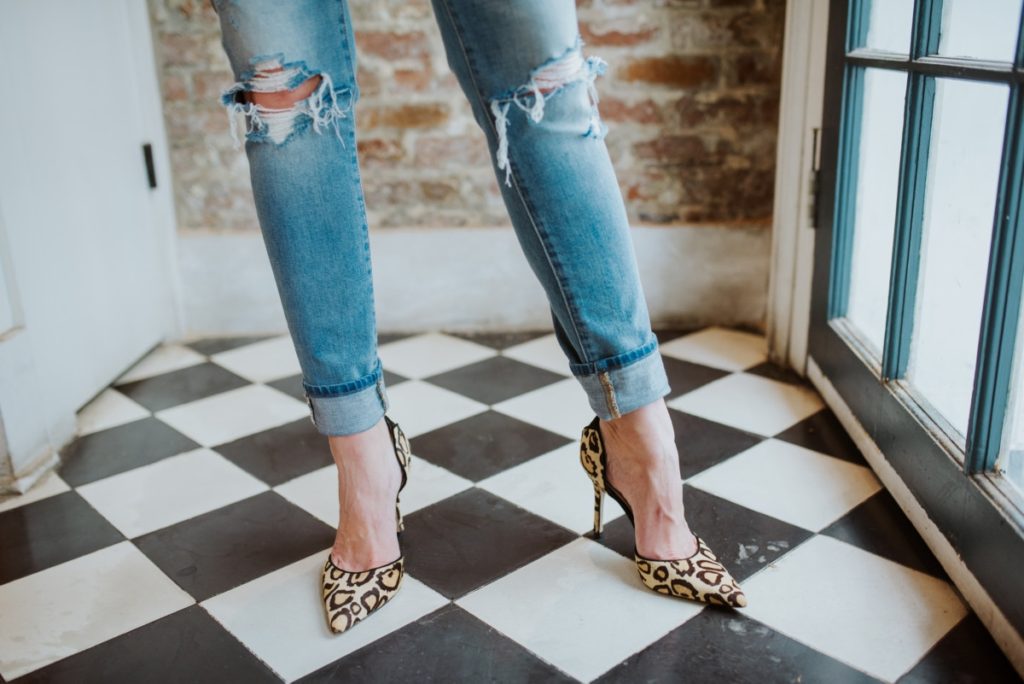 After sequins, there is nothing I love more than a fun holiday shoe. These leopard pumps are probably my favorite pair of shoes. When you walk into a room wearing these you will be sure to turn a few heads! I might also need these sequin pumps beacause #moreismore.
This tartan button up top screams Christmas and winter. I knew it would be fun to print mix the tartan and the leopard pumps. Of course when it comes to casual outfits and party outfits, there can be a difference in the way you decide to put pieces together. But the main thing is comfort. If you are not comfortable in wearing heels for the whole night, why not opt for a pair of trainers from a company like Vessi Footwear. This way, you know you won't have to think about how your feet will ache at the end of the day, which is how many people feel after wearing heels. But it is completely up to you. You can wear trainers with pretty much any outfit, either dressed up or down.
Favorite Fun Pumps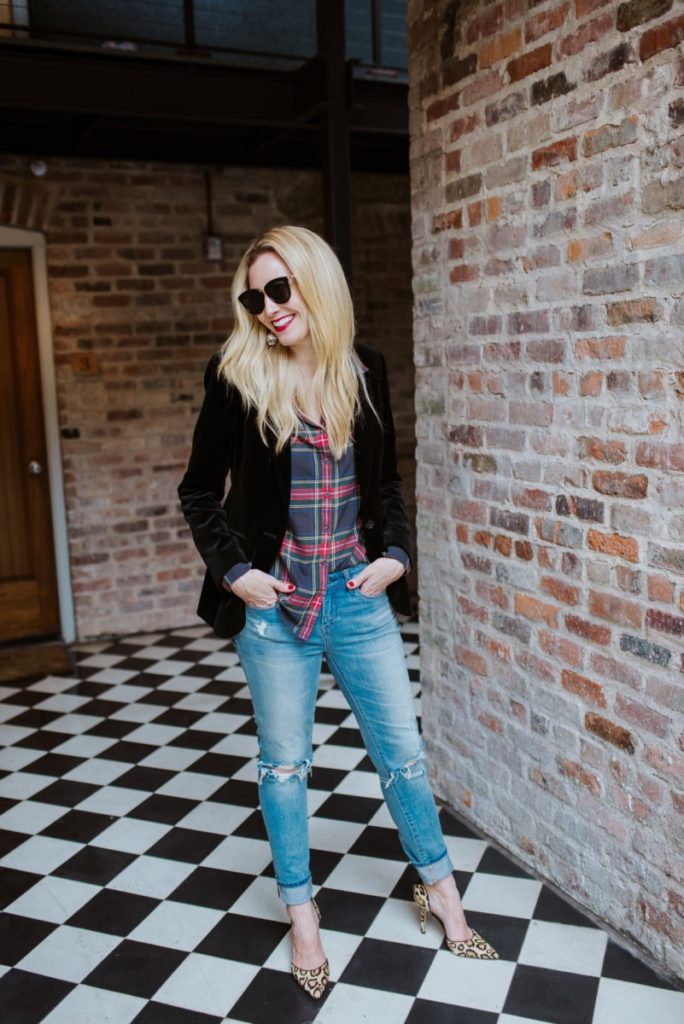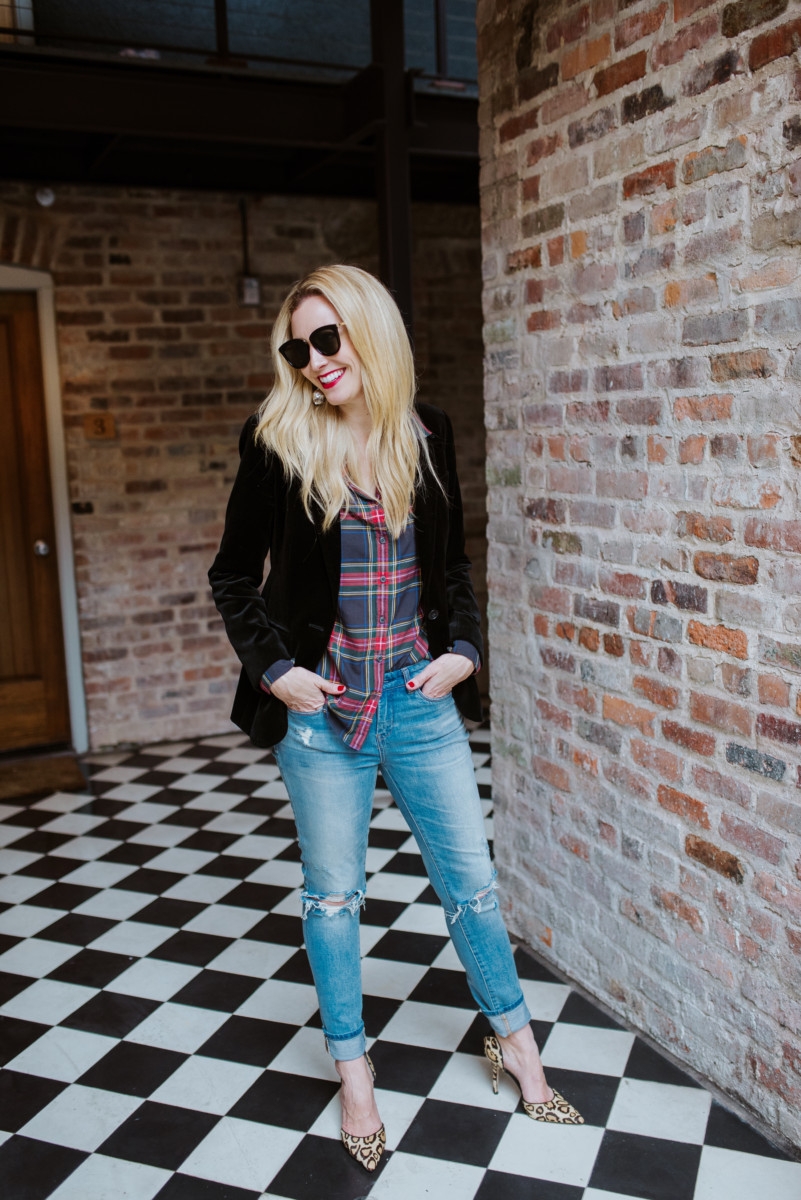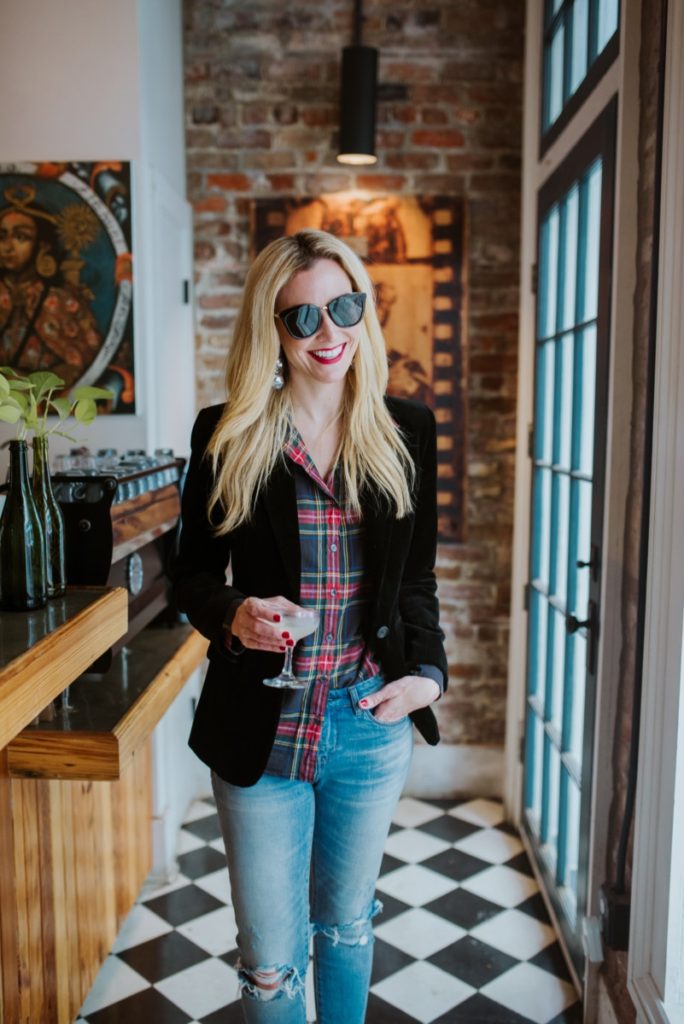 Another classic piece I have had for a few years is this J. Crew black velvet blazer from Nordstrom. I also love this velvet blazer! It is perfect for any casual holiday party outfit. Because this is a casual holiday party outfit post I paired it with these distressed jeans to give it a street style look. If you need to dress this blazer up, pair it with a cami and sequin skirt or over a sequin dress.
#moresequinsplease
Speaking of sequins- these sequin earrings are a must have! I wear them every chance I get. They are lightweight and come in three colors. If there is a time to be EXTRA, the holidays are IT!
Shop My Casual Holiday Party Outfit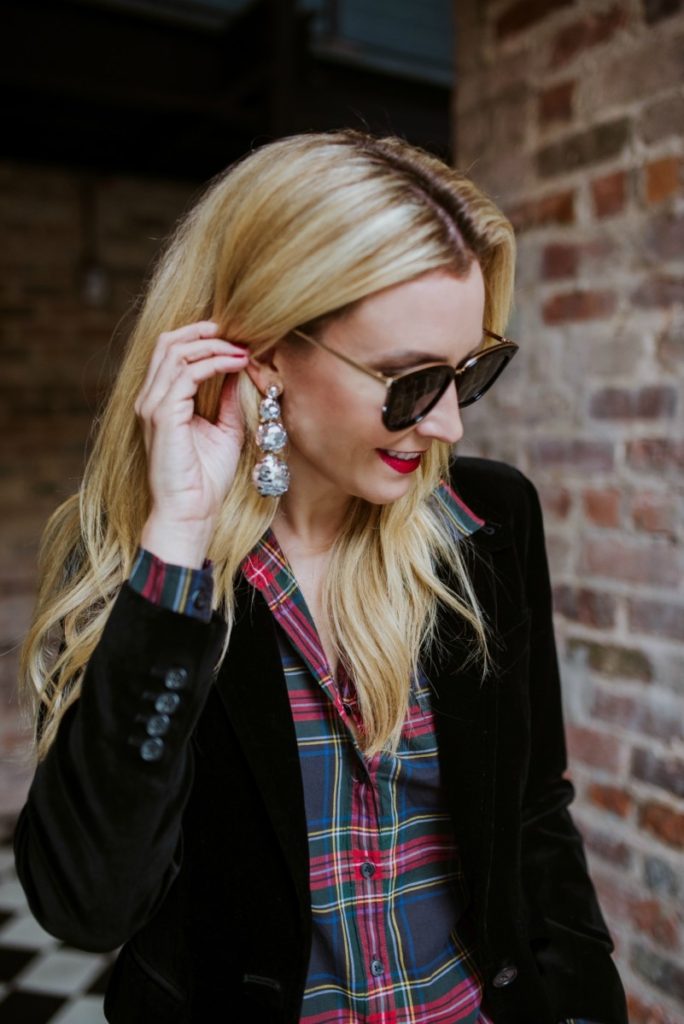 Be sure to come back tomorrow for a look at our Christmas traditions!
XO- Sara
Thank you to Nordstrom for sponsoring this post.