My stay at home mom clothes have two requirements: Comfortable and Easy.  When we hop out of bed every morning and slap together multiple peanut butter and jellies, grab homework and spend the next hour carpooling around town, we need something that looks good but is comfortable at the same time.
Is that too much to ask?
The number one item on my stay at home Mom clothes list this year was Uggs.  I have had the same Ugg slippers and Ugg boots for 5 full years, so it was time to upgrade my most worn shoes and slippers!
Ugg Boots– size 9  /  Poncho– size xs/sm  /  Leggings– Medium  /  Tank Under Poncho– Medium  /  Sunglasses
1.

 Stay at Home Mom Clothes: Poncho
This poncho is the perfect winter piece.  I blogged all about it previously in this post.  If you live in the south, this poncho is the perfect alternative to a winter coat.  The underside is just so stinking soft.  I think the best part are the actual arm holes.  There are sleeves built into this poncho so it doesn't twist and turn as you move throughout the day.
I throw it on with leggings and my Ugg boots during the day to run errands.  It is also adorable paired with skinny jeans and booties or tall boots.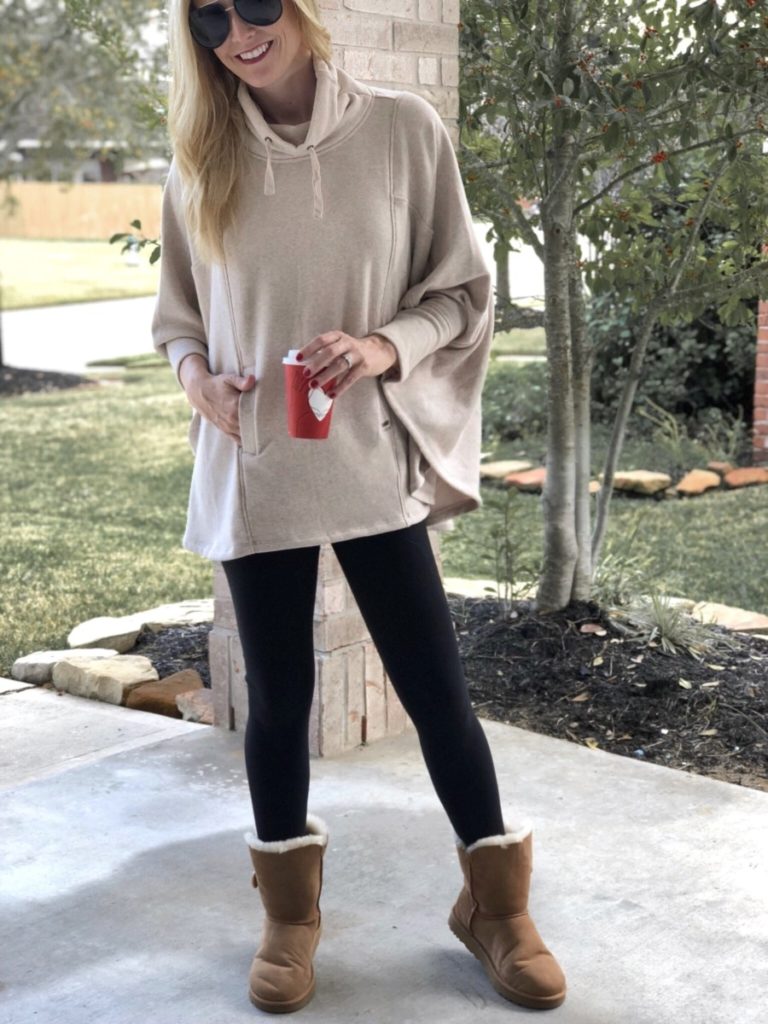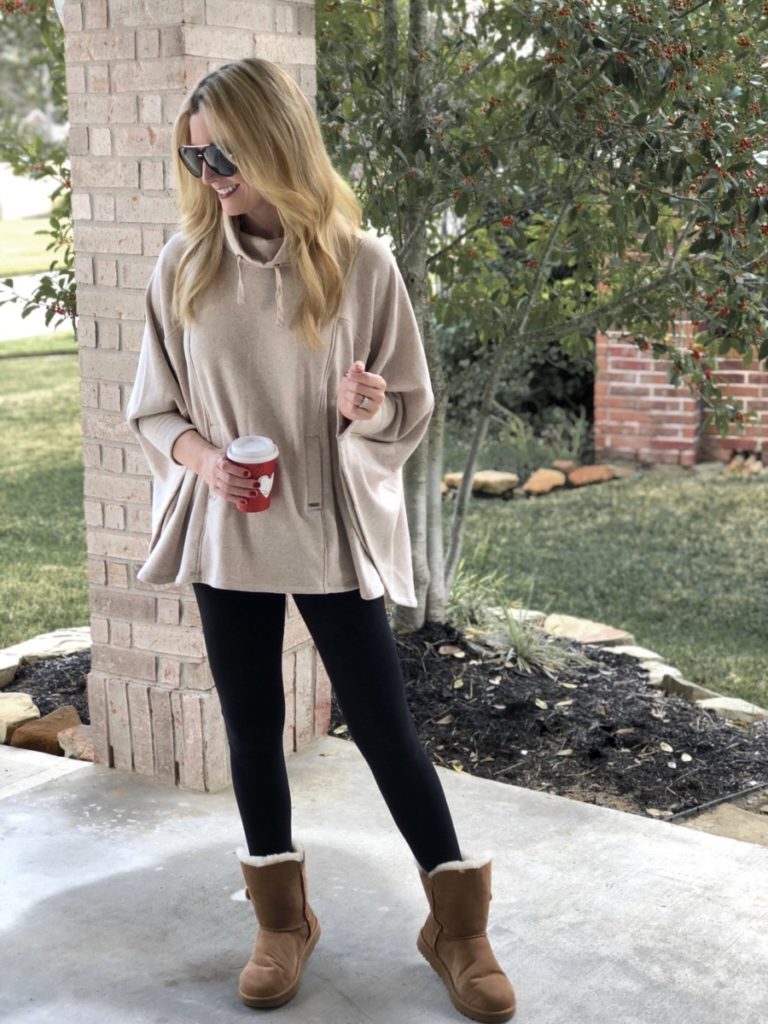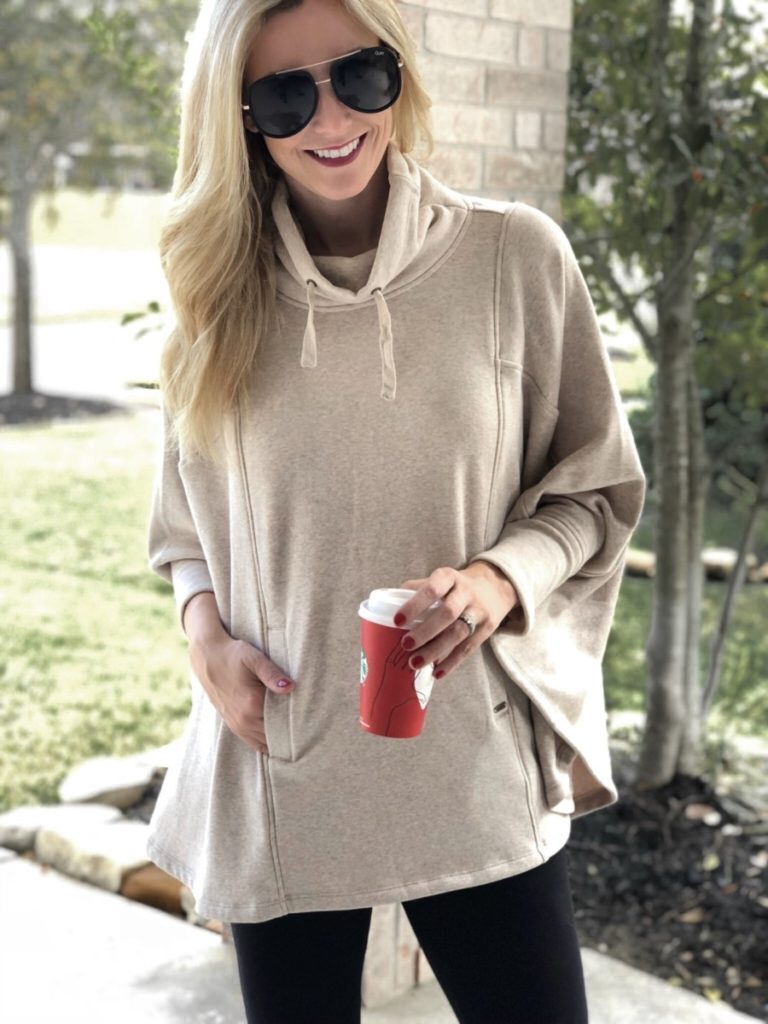 2. 

Stay at Home Mom Clothes: 

Ugg Boots
Ugg boots are perfect for the winter and for my mom uniform. They slide on, you don't need socks and they are warm.  Like I said previously, I wore my first pair for five years!  FIVE YEARS PEOPLE! When have you ever worn the fire out of a pair of shoes for five full years?  My old pair were the classic calf height boot in grey.  I wanted to change it up this year and went with these button side boots that you can fold over or leave flipped up.
3. 

Stay at Home Mom Clothes: 

Leggings
These are one of my favorite pairs of leggings and the reviews don't lie.  They are high waisted so they keep all the extra bits and pieces in.  The compression of the leggings keeps the rear view from jiggling too much when you walk!  I wear these around town and for working out, so they are a double duty piece of clothing.  I wear a medium in these.  If you don't have these faux leather leggings yet, put them in your cart asap!
Ugg Boots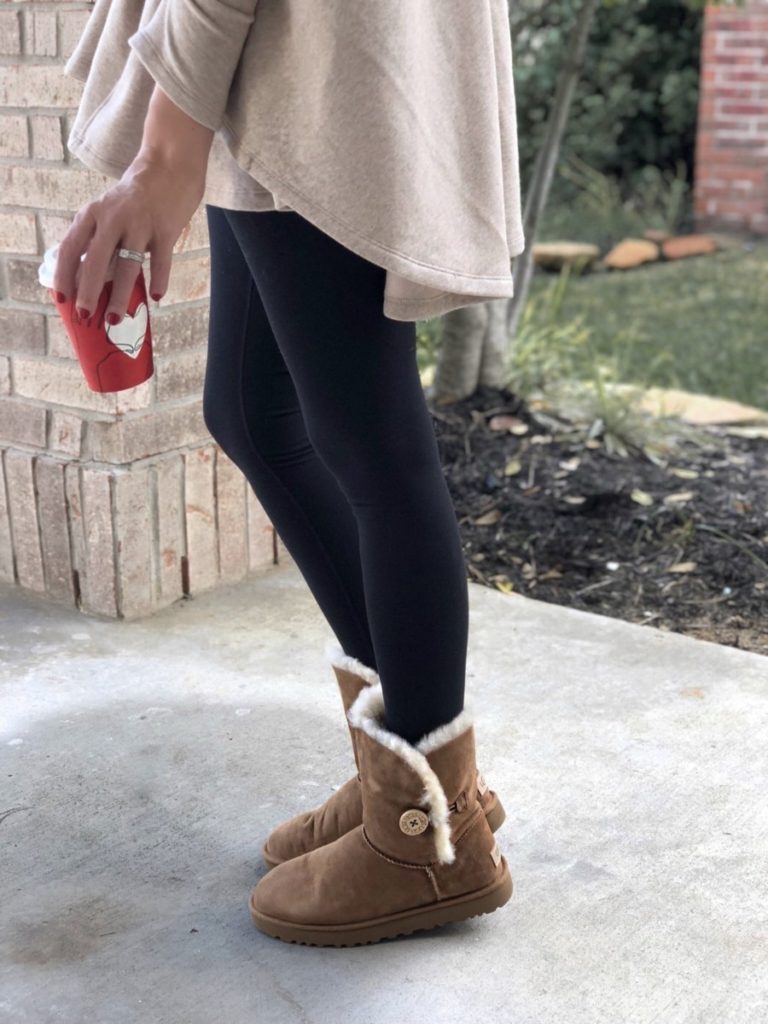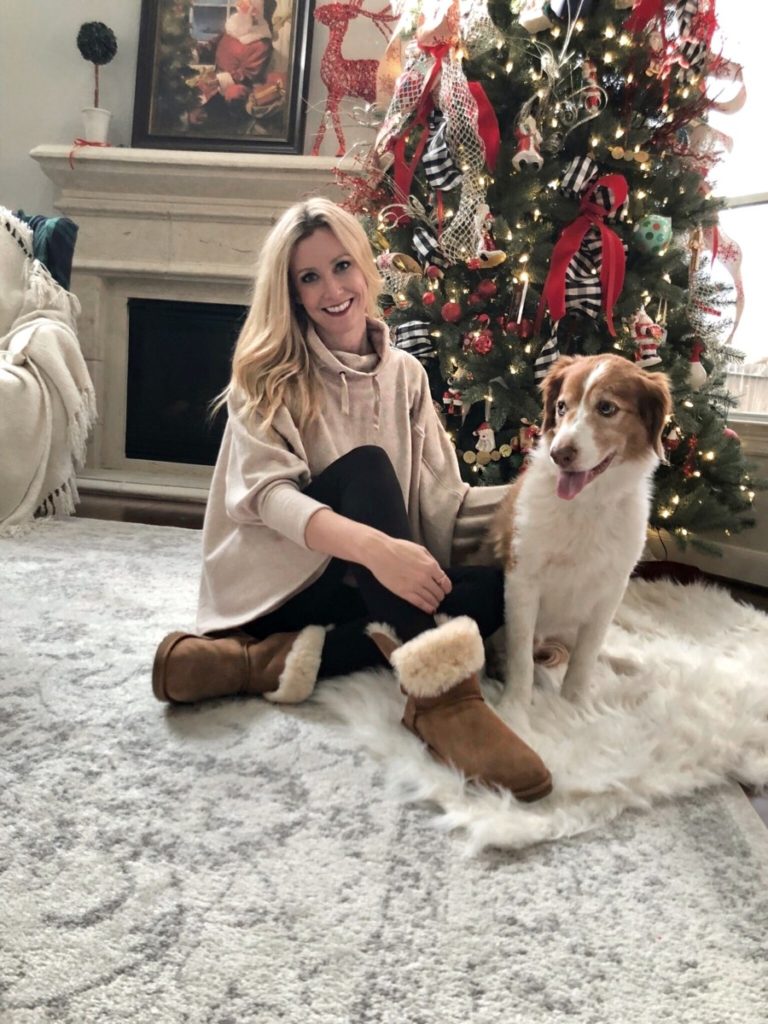 My Stay at Home Mom Clothes Details
Uggs are the perfect item to put on your list for the holidays!  Don't forget the slippers too!
XO- Sara
Thank you to Nordstrom for sponsoring this post!