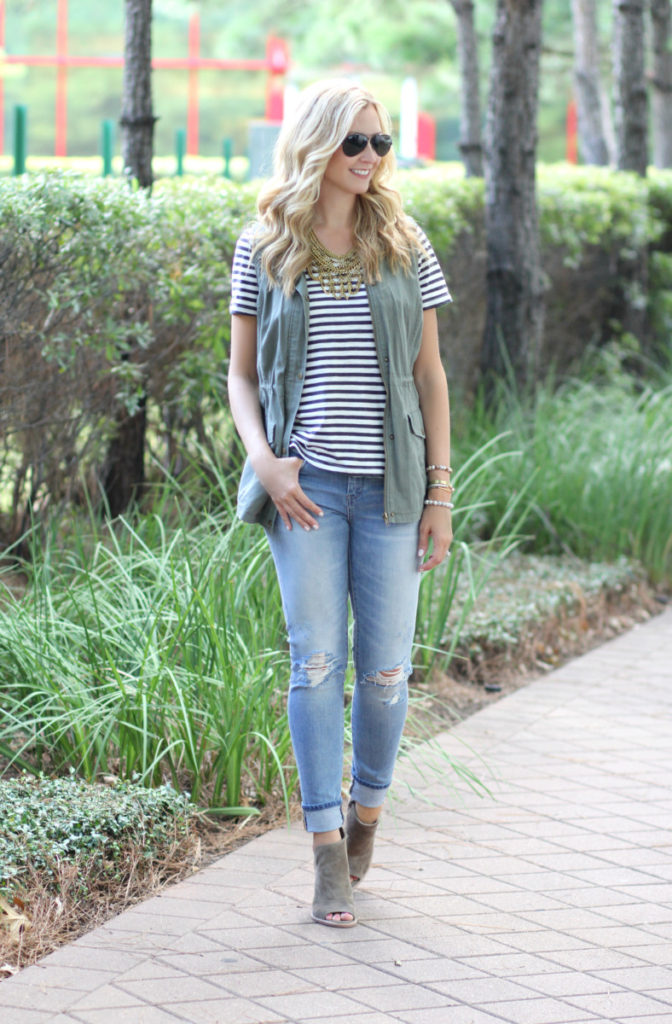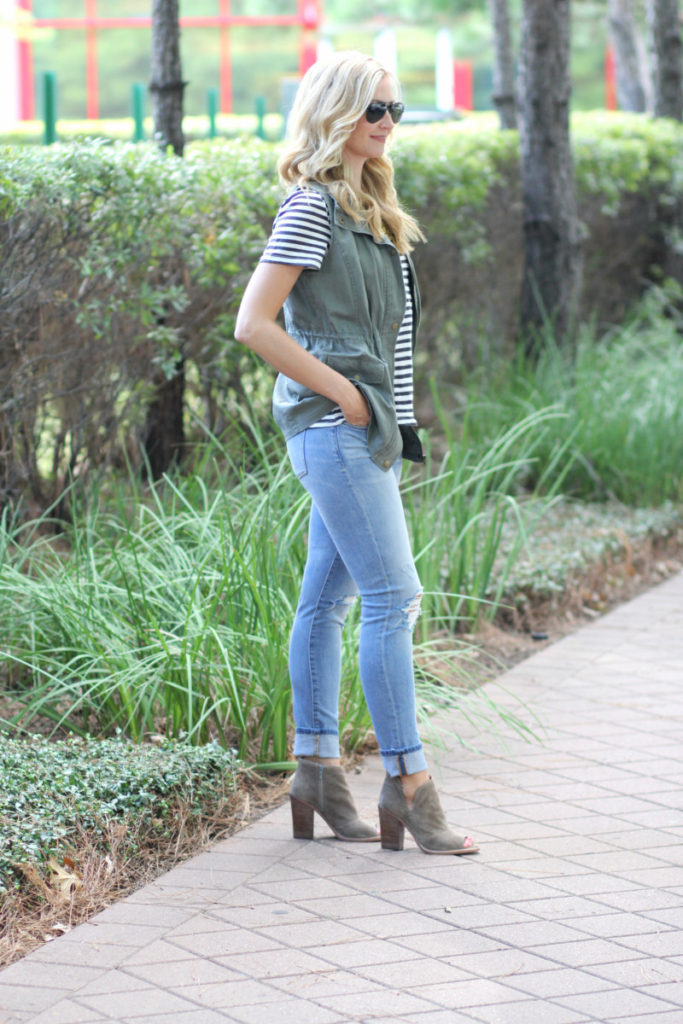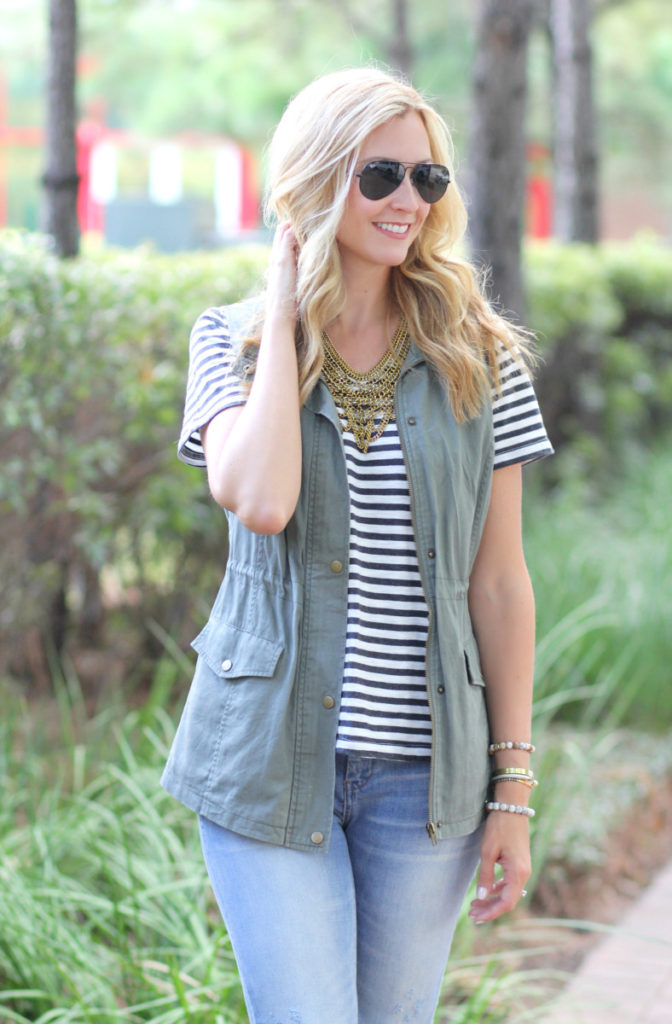 I know I know, it is only August and blazing hot outside but NOW is the time to start thinking about those must have fall basics that will help you transition your summer wardrobe into fall, without buying a whole new wardrobe.
My must have fall basics include: Utility Vest, Striped T-Shirt, Distressed Denim, and Booties.
Utility Vest
You can do a multitude of things with a utility vest.  Pair it over a dress with booties or sandals. Wear it over any type of top with jeans or a skirt. Add a necklace or scarf when it gets chilly.  A utility vest is so versatile and makes for a great layering piece.
Striped T-Shirt
Striped t- shirts never go out of style.  They look great with shorts, jeans, slacks or skirts.  They can be used to print mix along with plaid or polka dots. A great striped shirt makes the perfect layering piece under jackets, vests, necklaces, scarves, etc.  BUT be sure to pick the correct stripe width.  It is important to pick a shirt with narrow black/navy/gray stripes on a mostly white background.  Wide horizontal stripes can make you look larger than you actually are.
Distressed Denim
For a long time I thought I couldn't wear distressed denim because of my age.  However, not all distressed denim is created equally.  The younger you are the more distressing you can get away with.  I love BLANK NYC distressed denim because it is super affordable and they tend to keep the distressing to the knees.  They are also really comfortable!  Mine were the lighter denim from last year but I am loving this darker denim pair.
Booties
I cannot get enough taupe booties in my life.  I probably own 3-4 pairs.  Of course each one is different…just like all of my different black pumps! I have an almond toe bootie, TOMS wedge bootie and peep toe booties.  The color mixed well with black and because of the color they don't show dirt and hide wear and tear.  Booties are great to wear with jeans, dresses and skirts.  I scored this pair at the Nordstrom Anniversary Sale!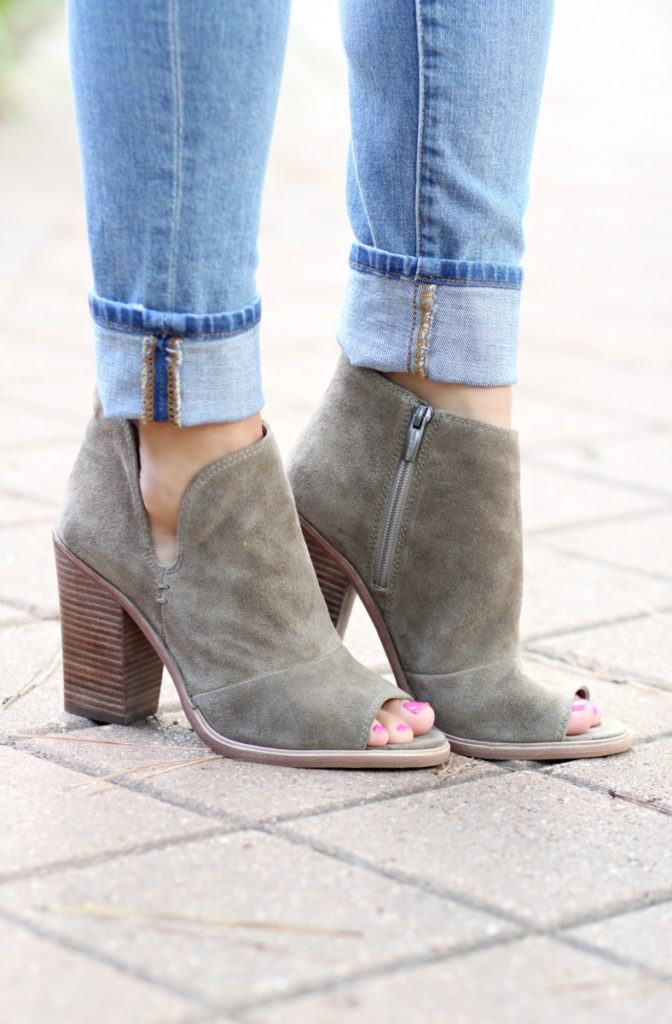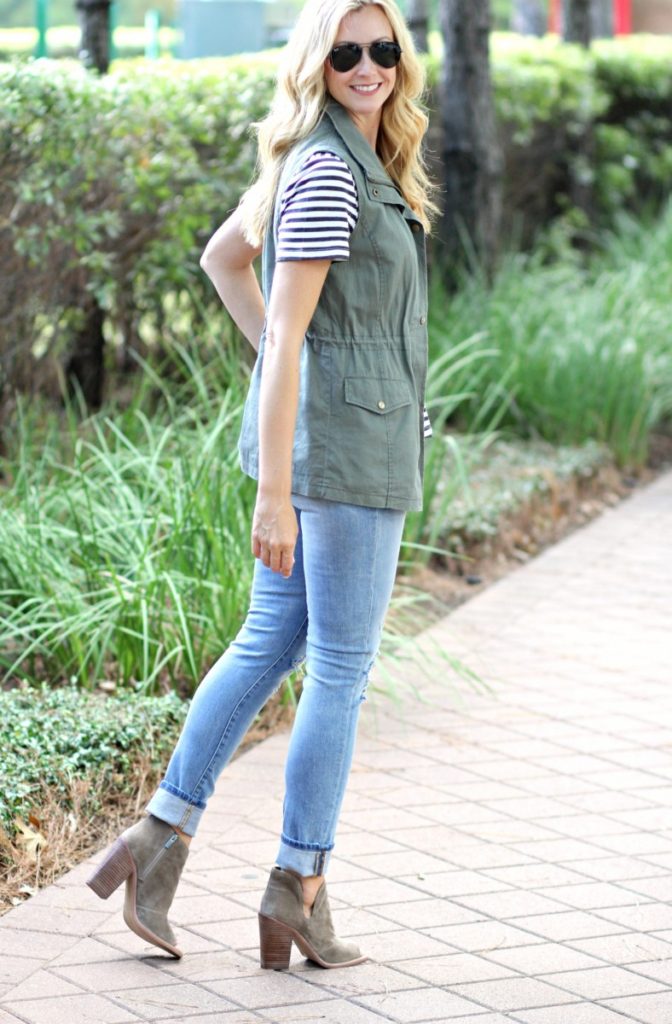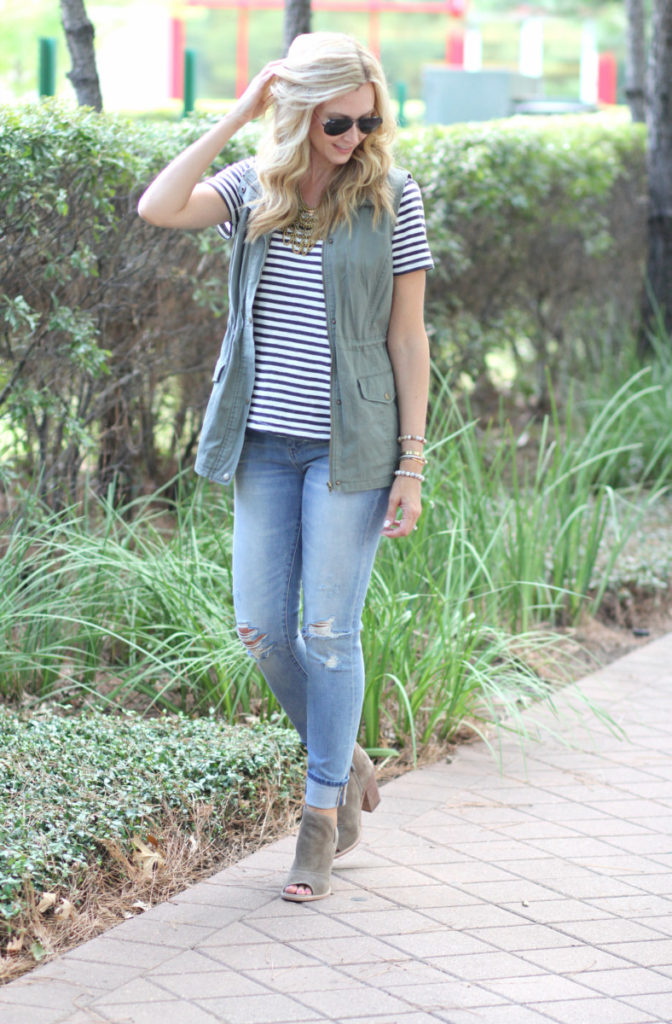 OUTFIT DETAILS
Get a free month of sunglasses like my uber hot all black Rayban Aviators from Ditto using code HauteandHumid
Shirt c/o SheIn