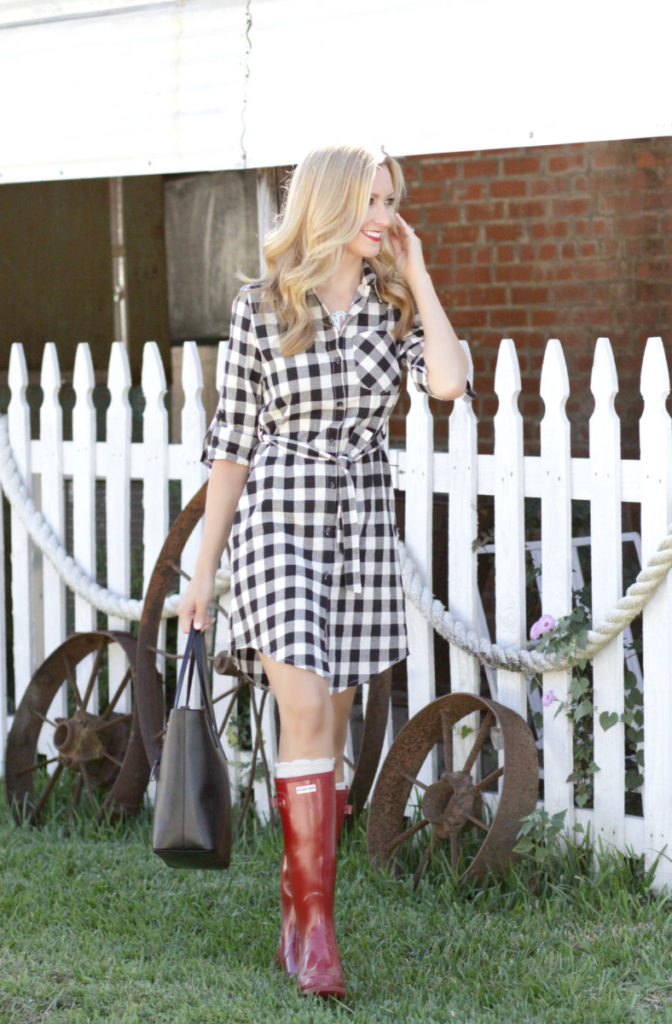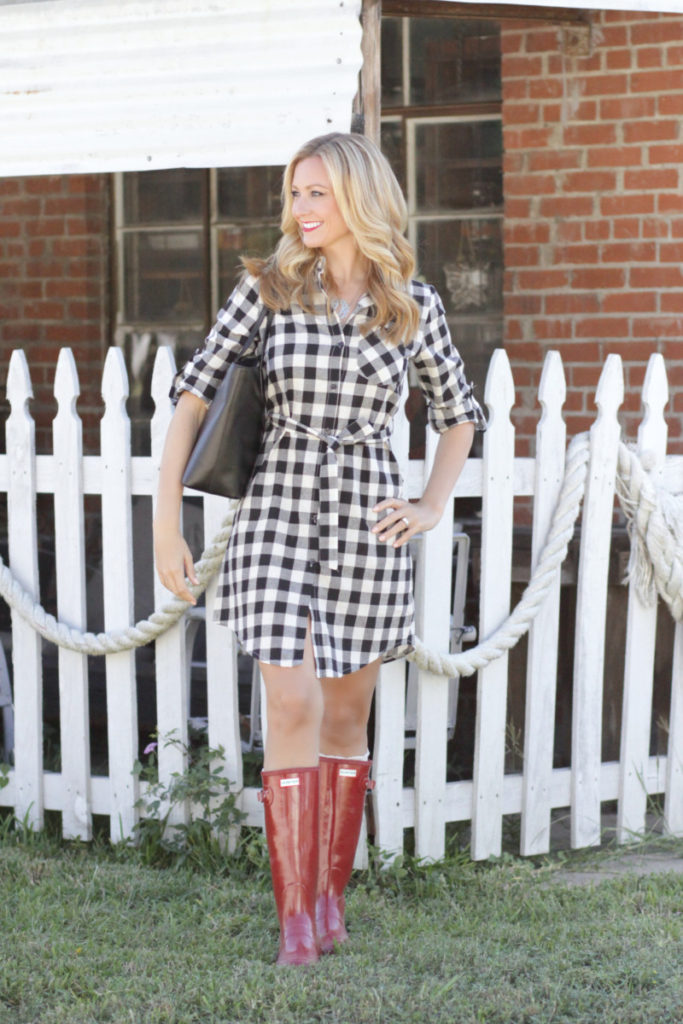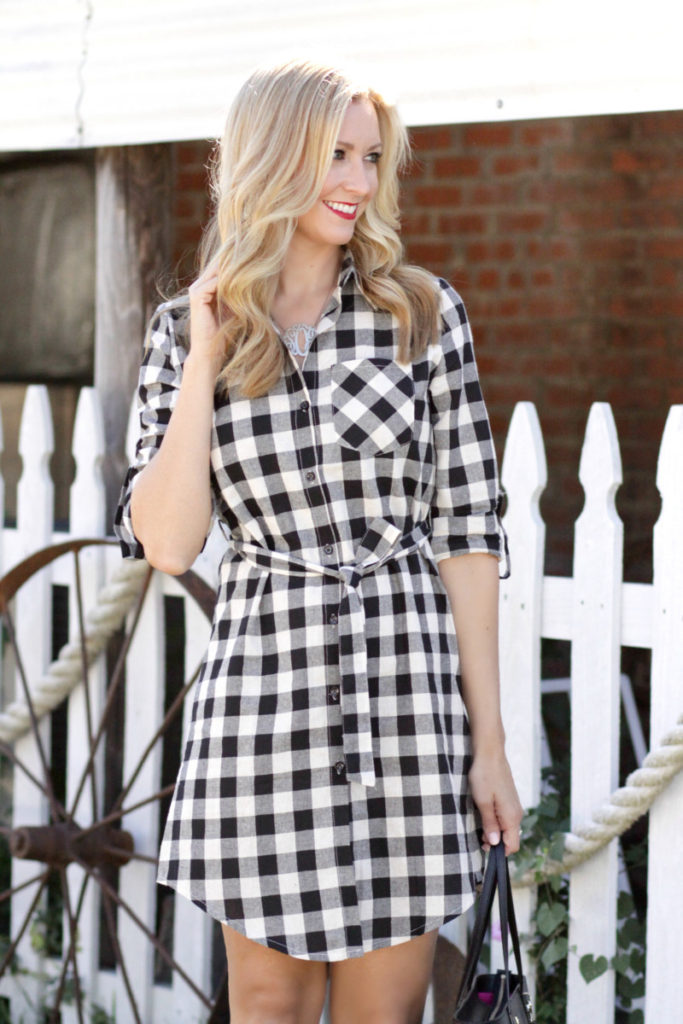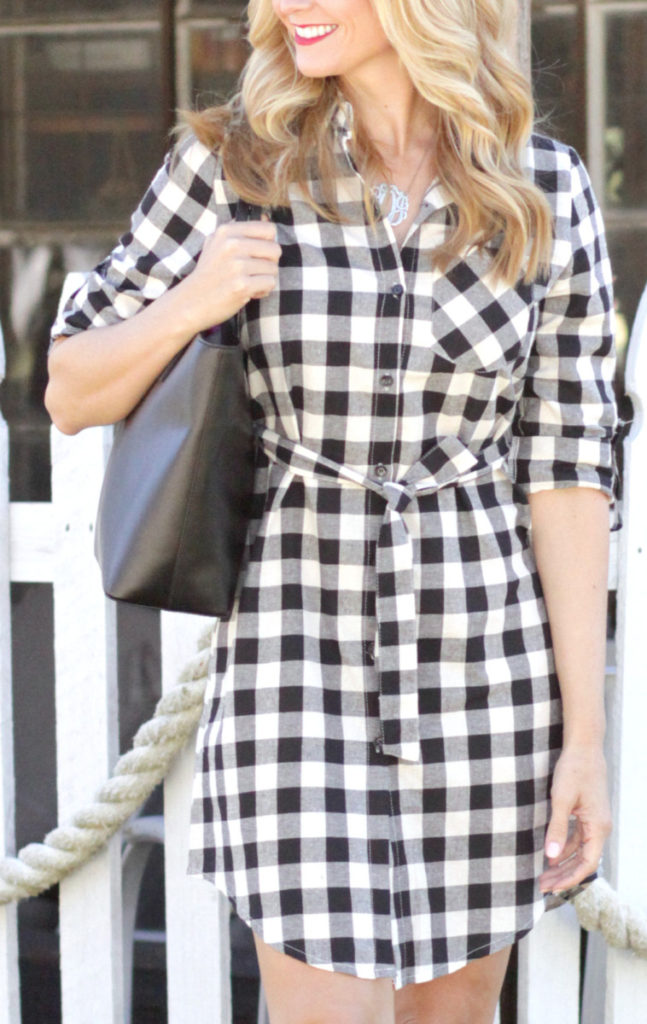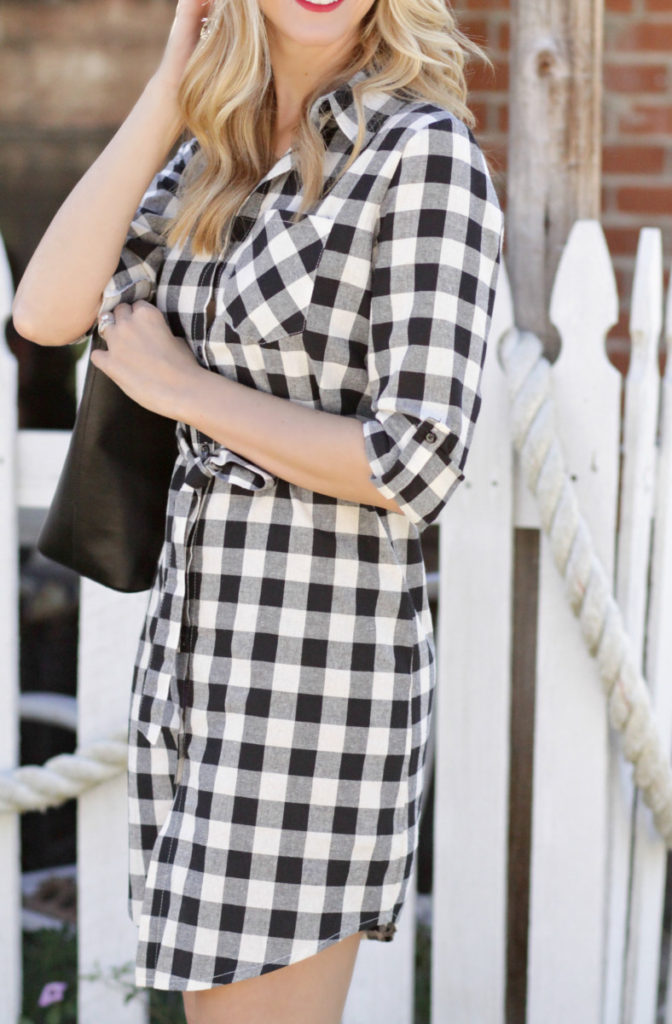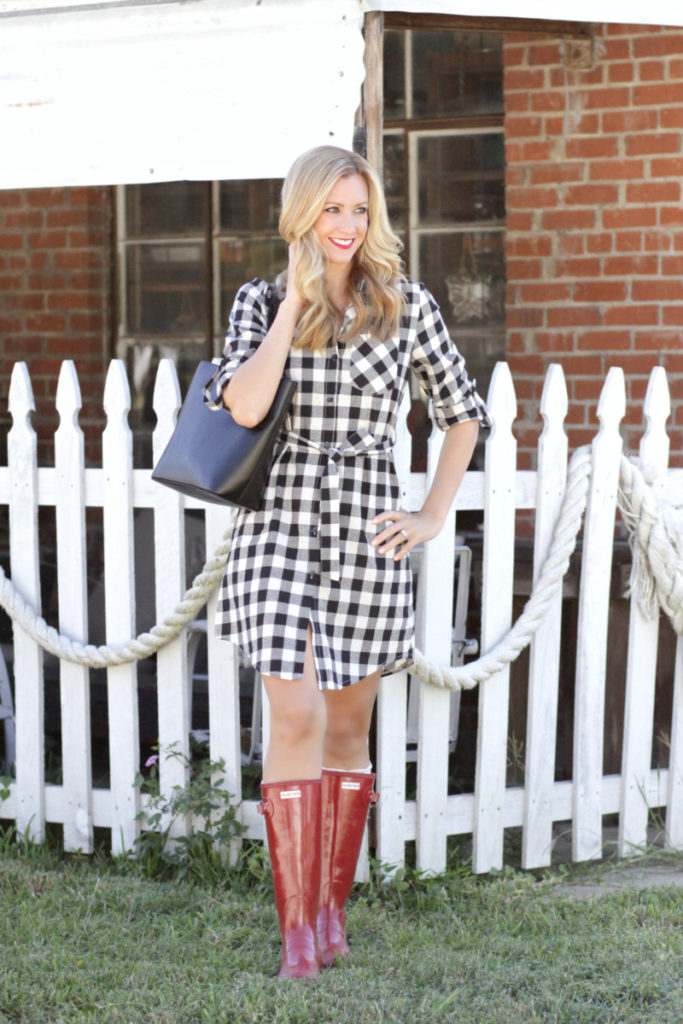 It FINALLY feels like fall here in Texas! All the praise hands for cooler temps!  One of my favorite prints for fall is gingham.  It screams fall is here!  I feel like any time a gingham dress comes out on the market, it sells out like hotcakes.  Well lucky for me I scored this adorable gingham dress at an amazing price.  I love that it is belted to accentuate the waistline and the length is right above the knee.  The button down front adds a fun element to the front of the dress.  The sleeves are one of my favorite details on this gingham dress.  You can roll them up for a 3/4 sleeve and button them up with a little strap or roll them all the way down if it is chillier out.  If the temps drop another 10 degrees you bet your bottom dollar I will be adding a puffer vest to layer on top of this dress.  How cute would this be with a blanket scarf as well?
I paired this dress with my trusty red hunter boots for a morning of antique shopping.  If there is a boot you need, Hunters are it.  We are big nature lovers and spend a lot of time trapesing around outside.  These boots can easily be washed off if muddy and keep your feet dry when walking through wet grass or rain puddles.  If I venture out to run errands on a rainy day with kids, I always wear my Hunters.  I really want to get Paige a pair of pink ones for Christmas!
Outfit Details
Gingham Dress c/o Gray Monroe  |  Hunter Boots  |  Boot Socks  |  Black Tote
Happy Fall Ya'll and Happy FRIDAY!
XOXO
Sara