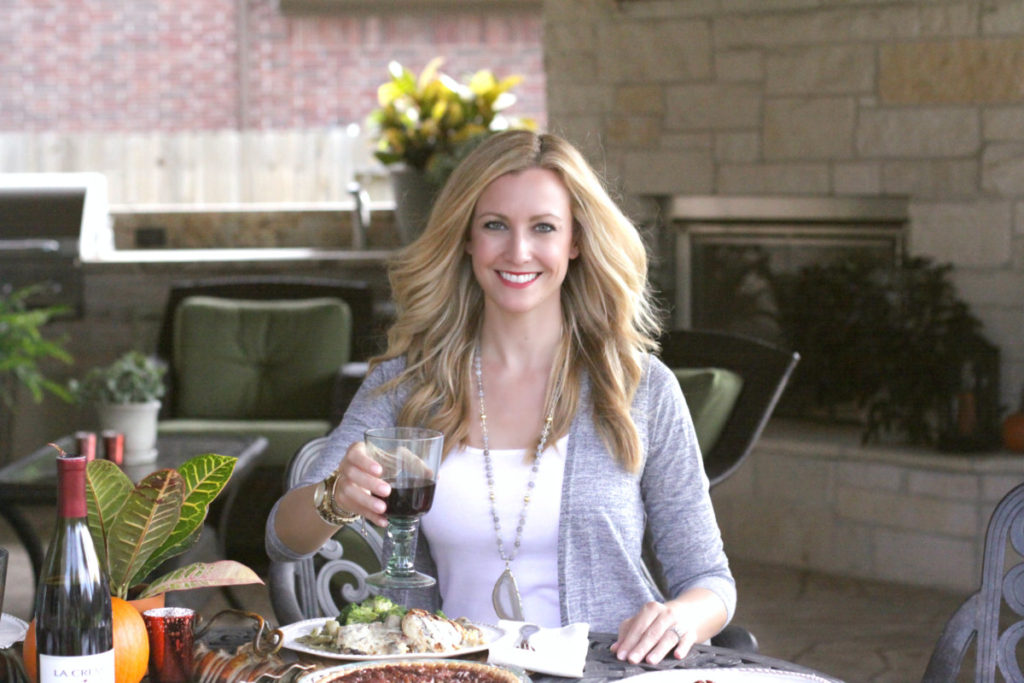 Welcome to my backyard ya'll!  I want to let you in on my easy home entertaining tips and tricks.  Is it just me or have people stopped entertaining at their homes?  I know we are busy with work, school schedules, kids etc. Opening our homes to our friends and neighbors can seem like a daunting task.  Maybe you aren't the best cook or maybe the house is messy.  Forget about all of that because I am here with the easiest tips for entertaining at your home this fall.
Food– Rather than spending all night cooking, my secret is to order food to go.  One of my favorite places to order food from is Cheddar's Scratch Kitchen.  Their food tastes like comfort food and I love food that makes a house feel like a home.  I normally order 3-4 chicken dishes with sides to feed everyone.  This saves me loads of time and I know the food will be delicious.  Make sure you have enough drinks for everyone along with kid friendly options if kids will be there.  For my upcoming dinner party, I had time left over to make a simple pecan pie for dessert.  Desserts are normally simple and quick to make.  If you aren't a baker, pick up a pie or cookies from your local store.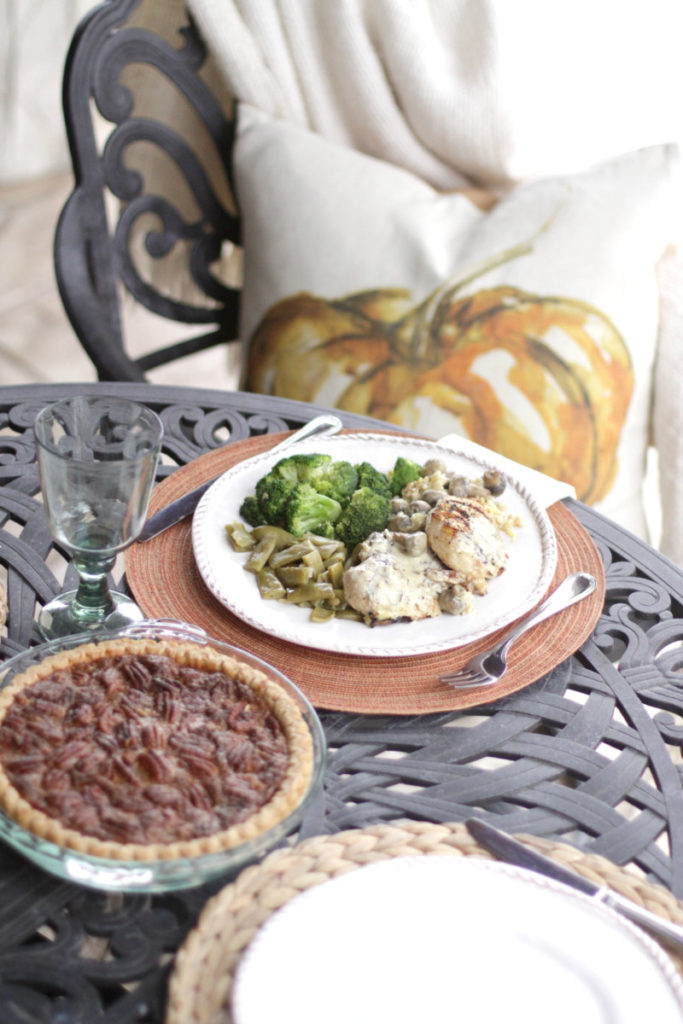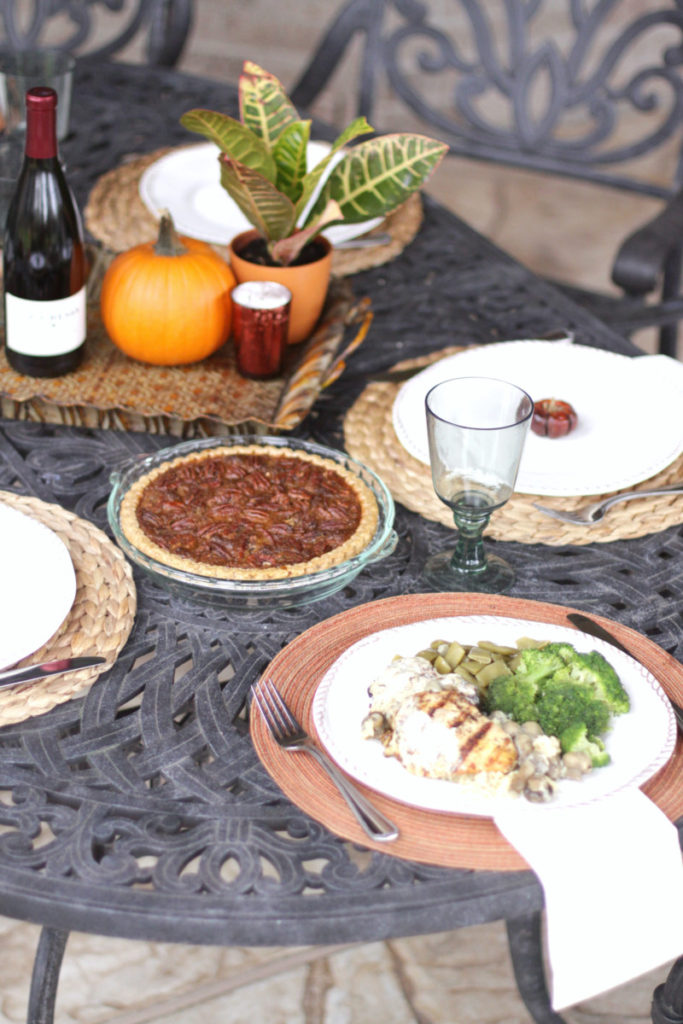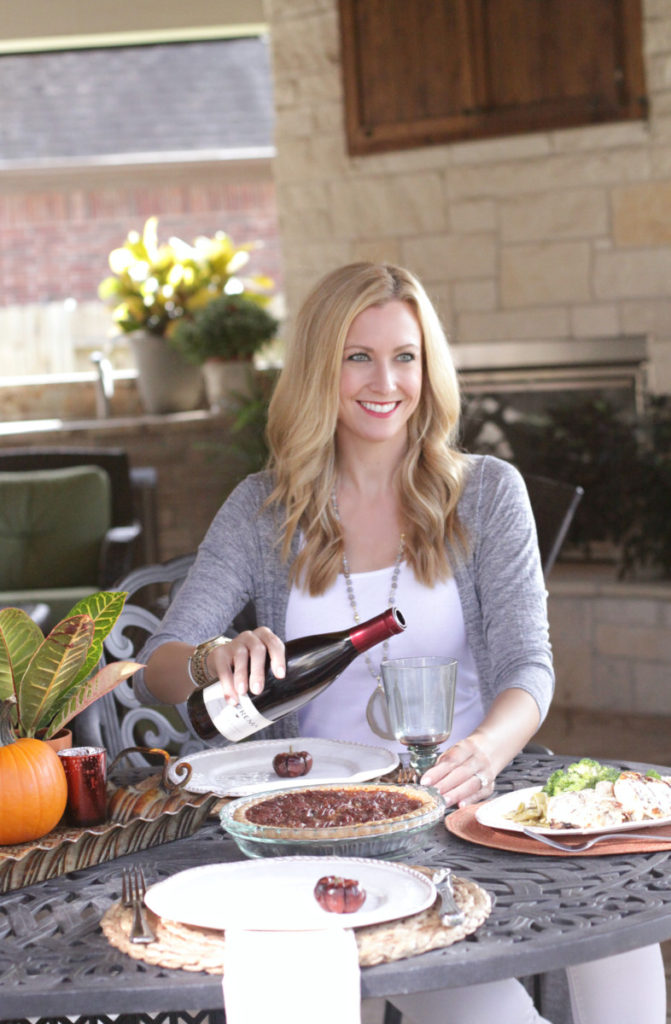 2. Atmosphere– I love a homey feeling home.  What I mean by this is, I want my guests to feel just as comfortable at my house as they would in their own home.  I make sure my house is picked up but not totally sterile feeling. To add ambiance, light a nice candle and set out a nice tray with drink or an appetizer.  The weather is amazing this time of year.  Take your dinner party outside.  This way the kids can run around. As a result, everyone seems more relaxed, instead of huddling around you in the kitchen while you cook.  One of my favorite tips is to use melamine dishes (aka fancy plastic) along with acrylic cups.  They wash up beautifully and do not break as easily as your everyday dishes.  Lay down a cute placemat and you can actually sit down to enjoy dinner with your guests!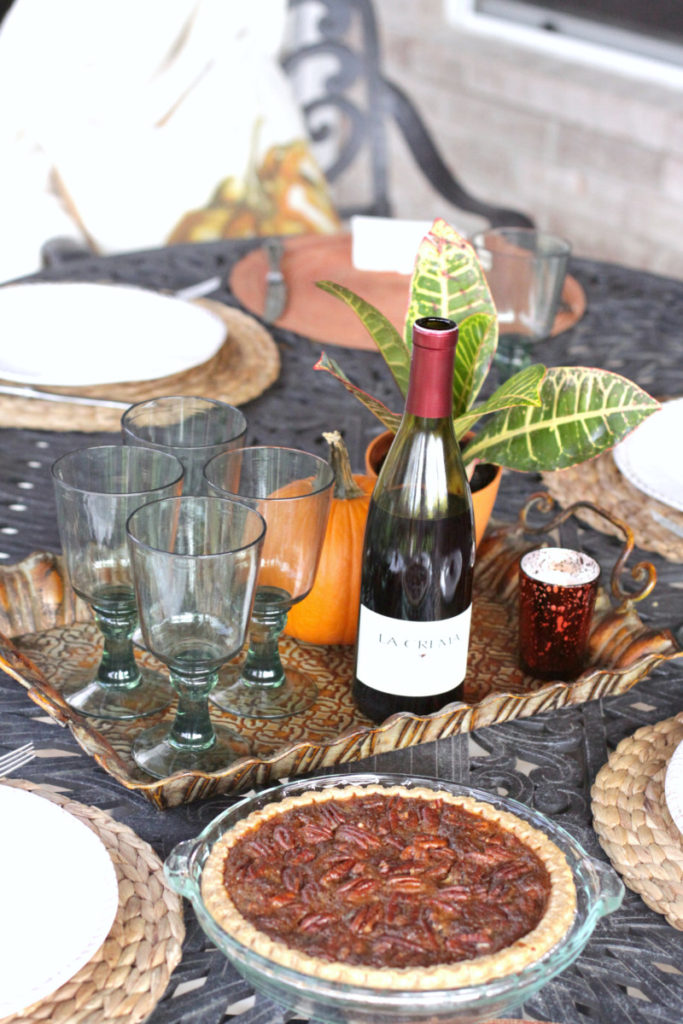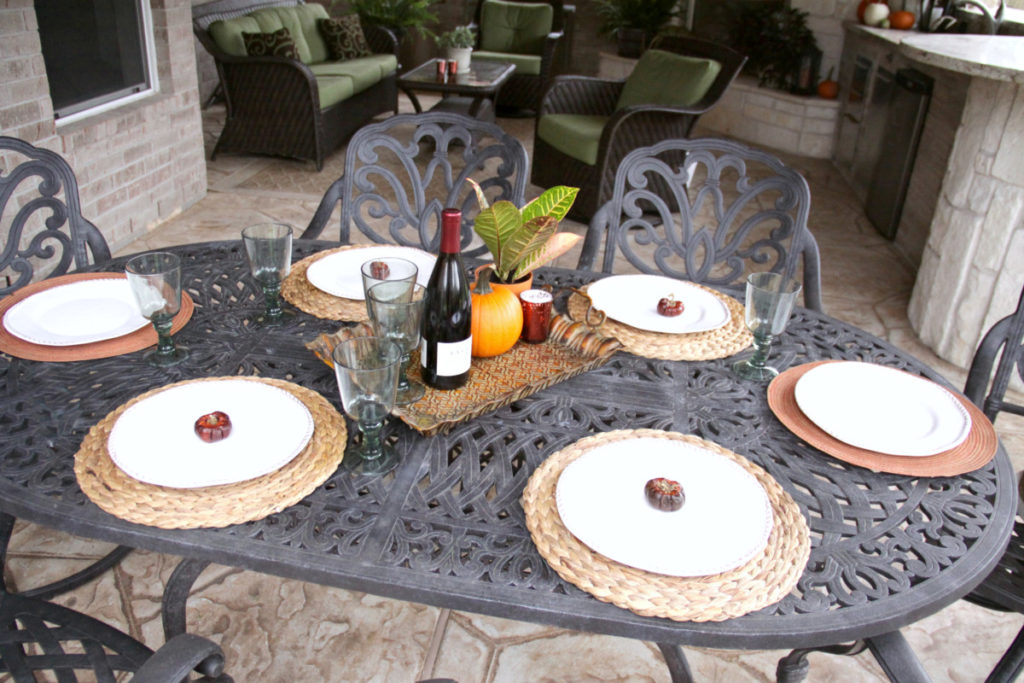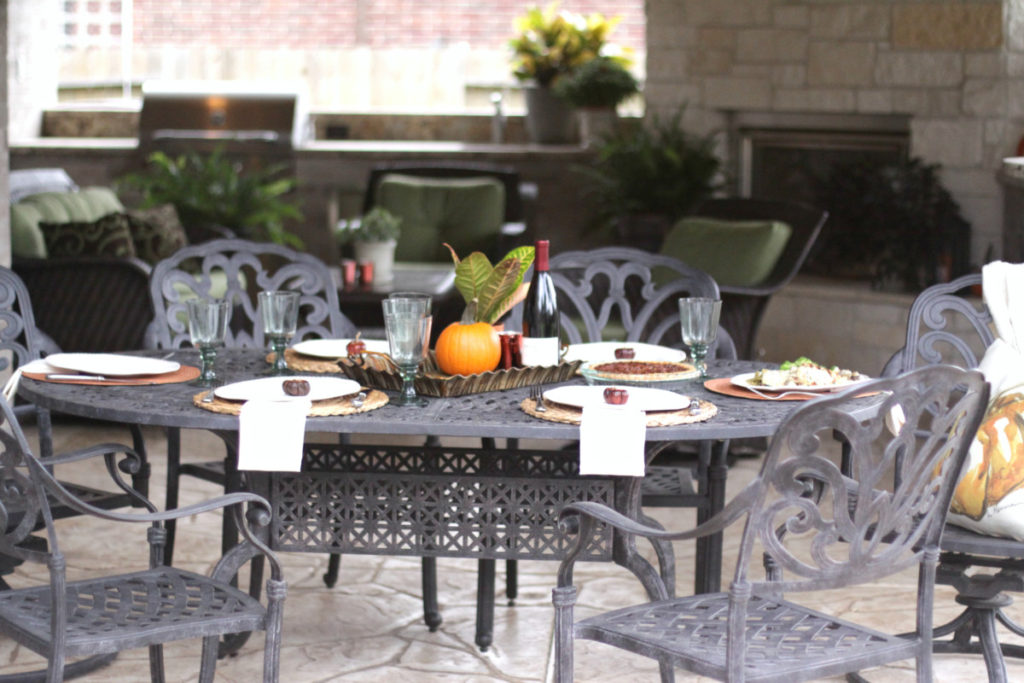 3.  Relax–  Last but not least.  Sit back, talk, laugh and enjoy your company!  Do not get so caught up in the act of perfection that you forget to enjoy yourself and your guests.  Eat dessert and enjoy the autumn air.  Most of all, your guests will remember the fun times you spent laughing more than the dust bunny in the corner of the hallway.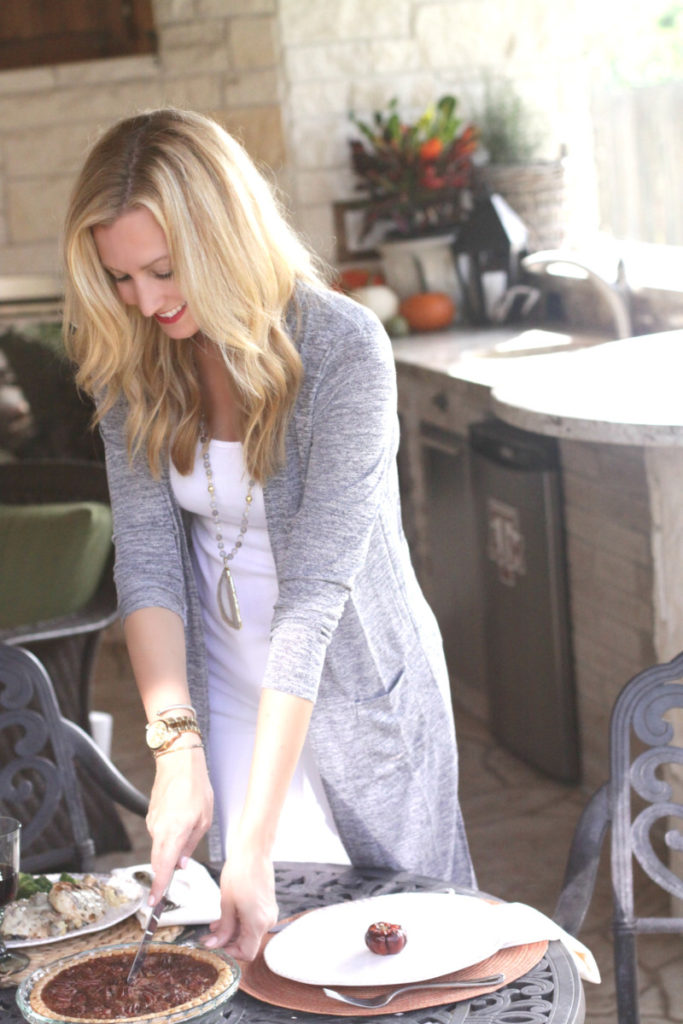 Outfit Details
Cardigan c/o Romwe |  Tank and I love this one!   |  White Jeans   |  Booties   |  Necklace   |  Lipstick
Entertaining Details
Hop over to my Instagram page for the chance to win a $25 gift card to Cheddar's Scratch Chicken!
Tips and Tricks for Cooking Chicken From Scratch

Be sure to sign up for Cheddar's E-Club HERE for a special gift!  Hint Hint- FREE Appetizer!
XOXO Sara
This post was sponsored by Cheddar's Scratch Kitchen