My fall uniform usually consists of a few basic pairs of pants, soft t-shirts or tank tops and a long cardigan.  I love this fall uniform because if the temps drop, I add a blanket scarf.  If I am going out to dinner with the family, I add some chunky jewelry or a long necklace.  This "uniform" lets me ditch the yoga pants and allows me to look put together and polished in a pinch.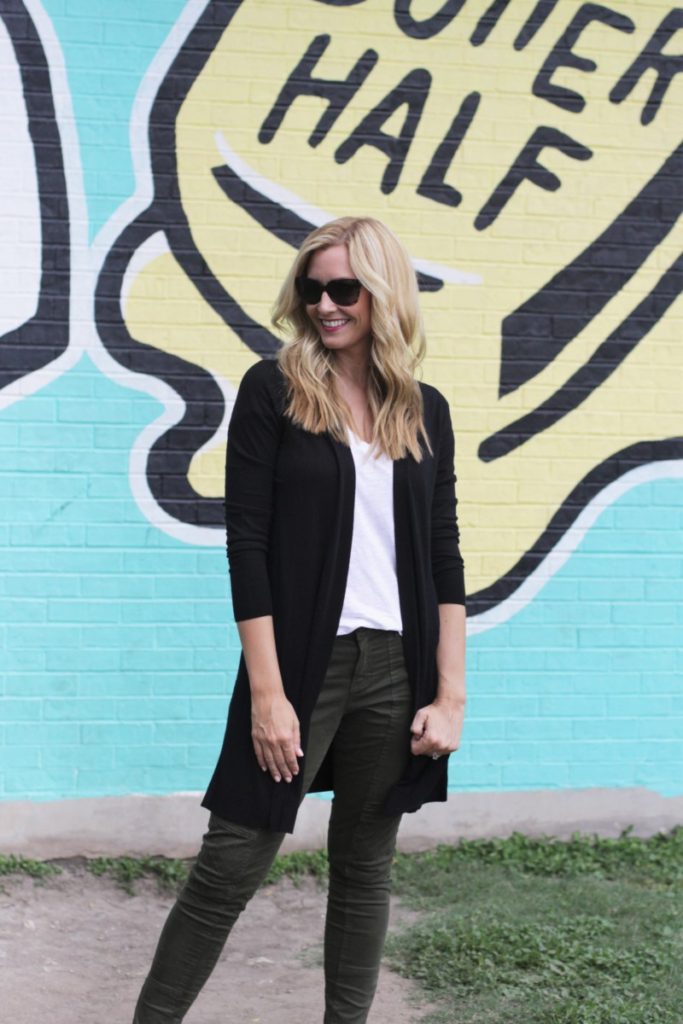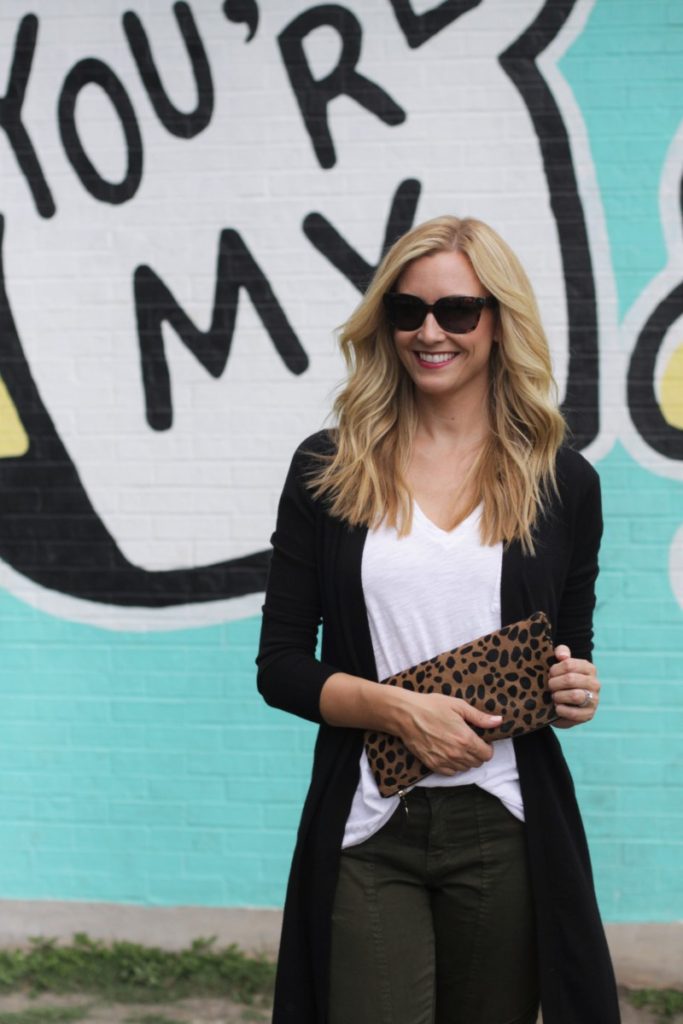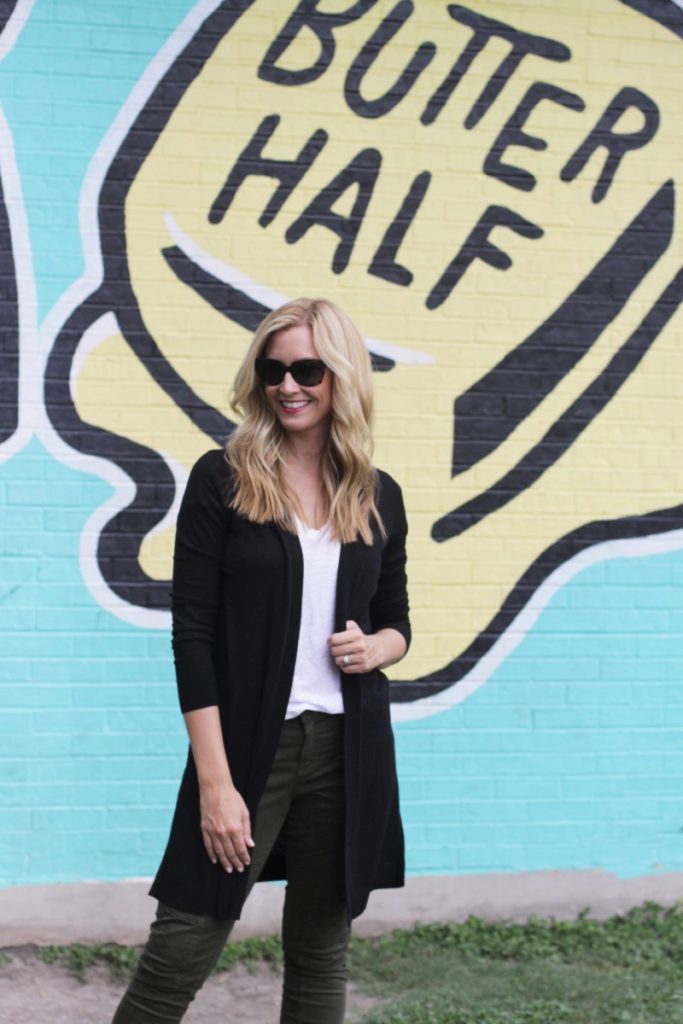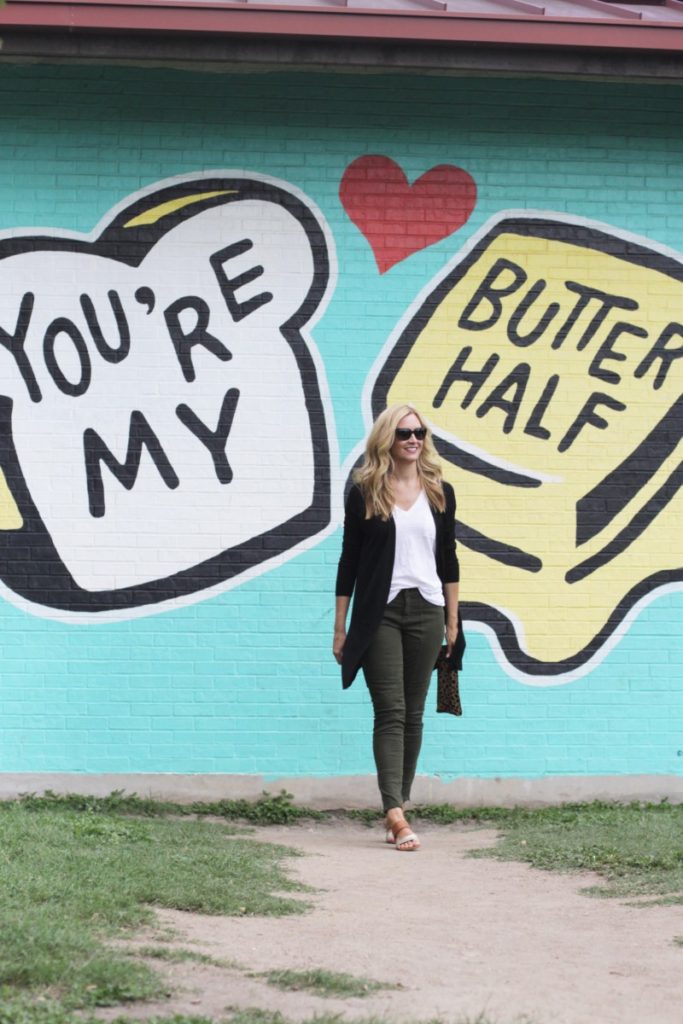 I know when we are busy with work or with kids we tend to throw on those yoga pants and a ratty shirt.  These fall basics allow me to mix and match my clothes, while staying comfy.  My green pants are a great alternative to jeans.  This white t shirt has been my saving grace.  It pairs with denim, utility pants, skirts, shorts etc.  Last but not least, a long cardigan.  I'll admit that I hate my butt!  I'll take any chance I can to cover it up!  Long cardigans make you look long and lean, while pulling your outfit together.  It is still warm here so I tend to wear sandals until mid October.  These cognac and gold metallic sandals have lasted me through the summer and now into the early stages of fall.
Outfit Details
Long Cardigan (mine & alternative favorite)  |  White T Shirt  |  Green Utility Pants  |
Leopard Clutch (identical clutch with a lower price point here)  |  Sandals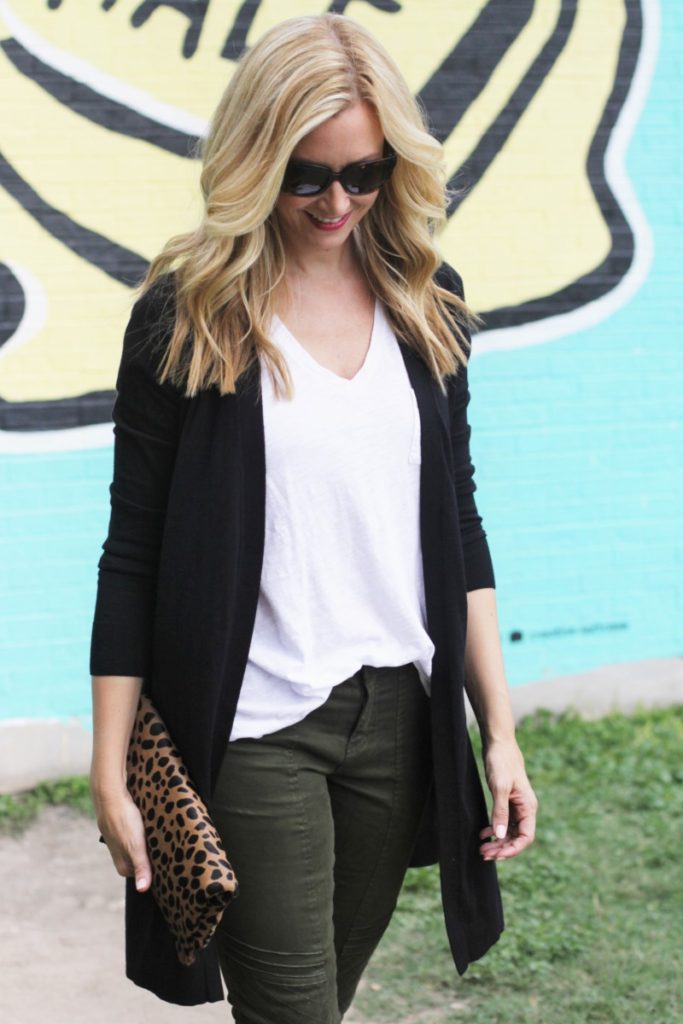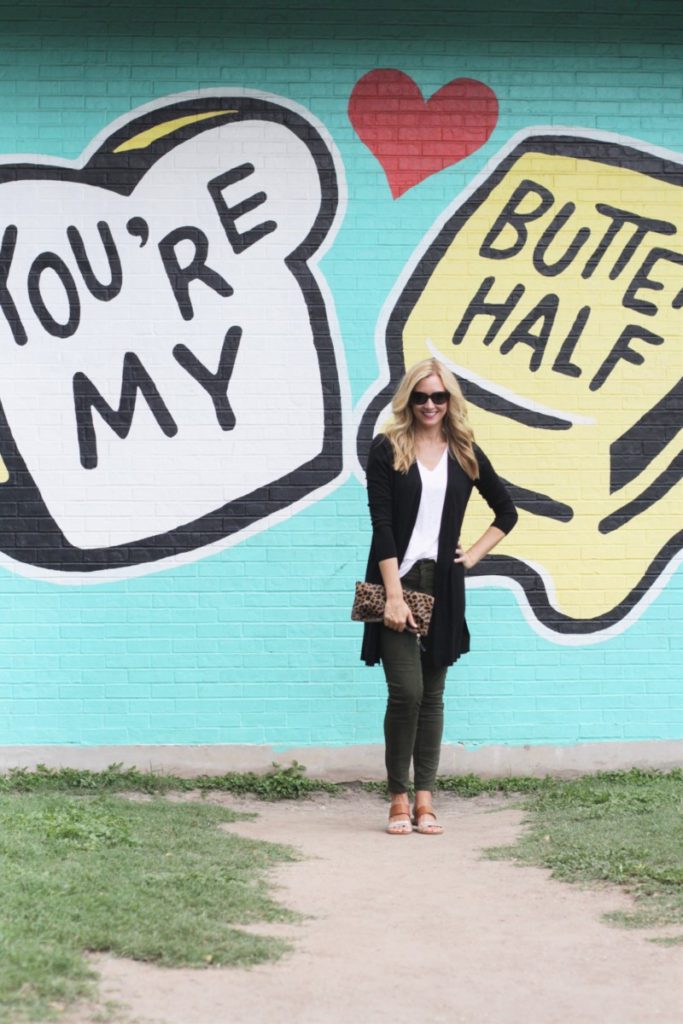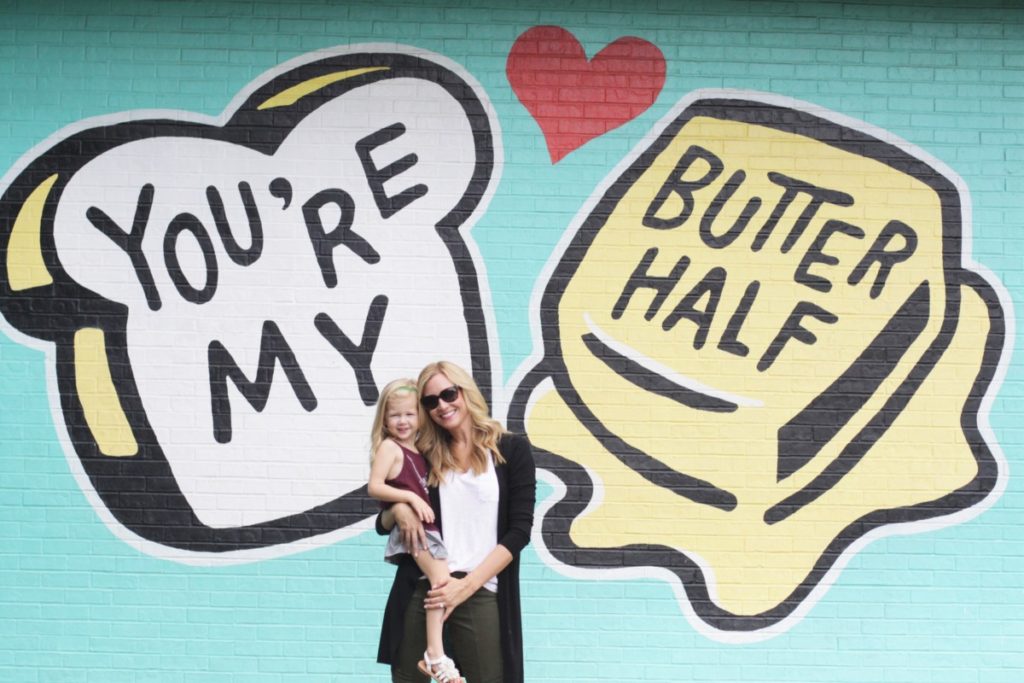 While the boys are away, the girls will play!  Huge props to my sister in law for being an amazing on the spot photographer!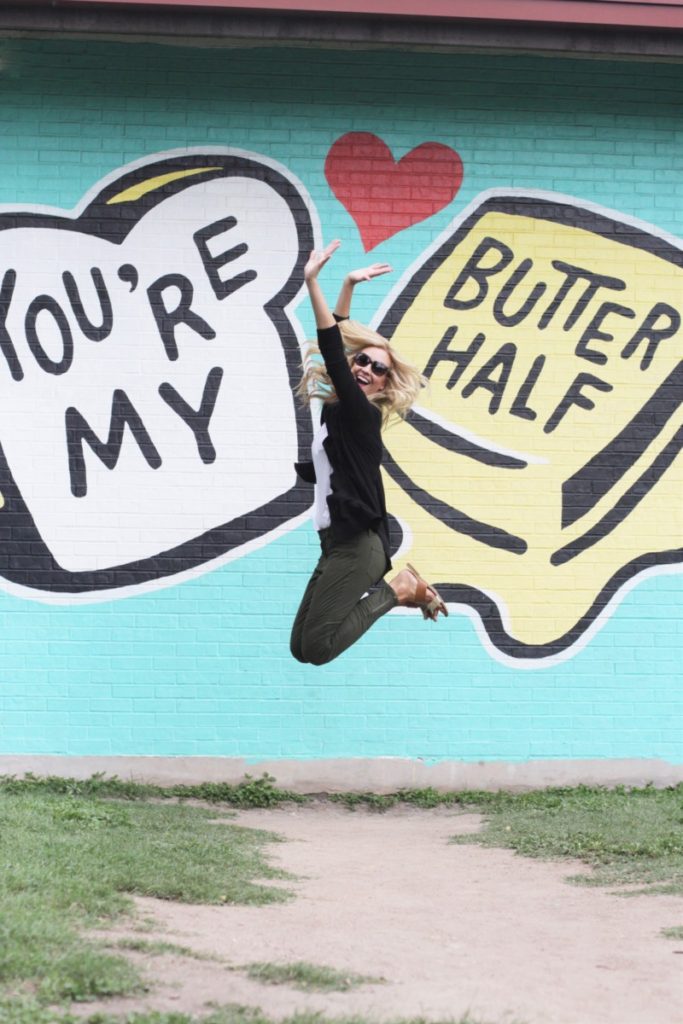 I was never a dancer.  My niece is a gorgeous dancer.  She had to show me this simple dance jump no less than 15 times.  After sweating to death and a million attempts, this is my best shot!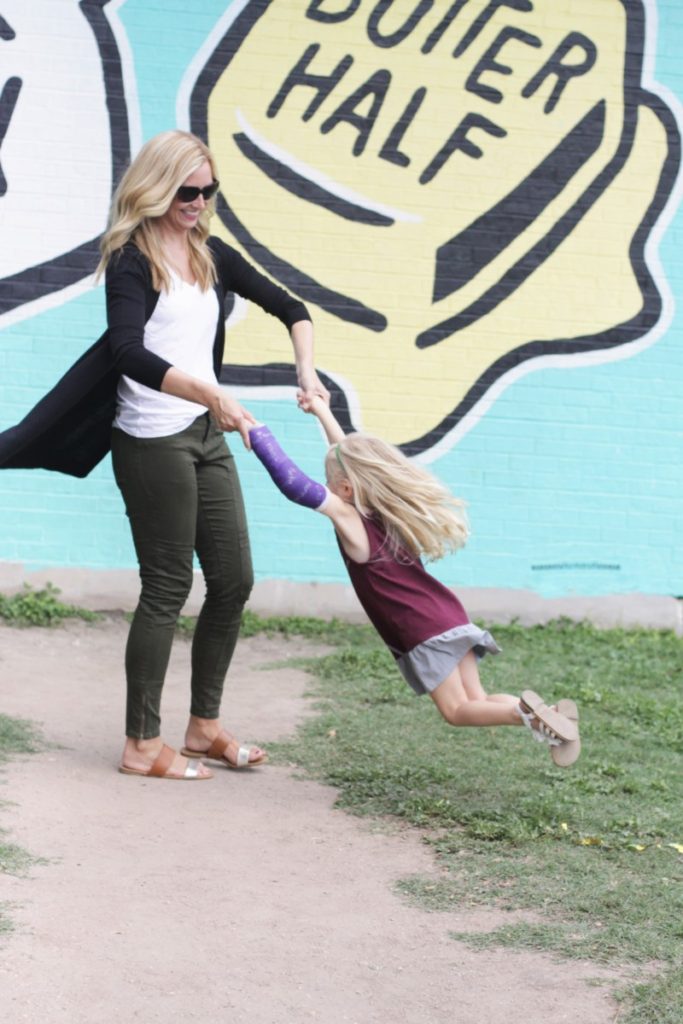 Have a great week ya'll!
P.S. We are cast free and loving it!
XOXO
Sara