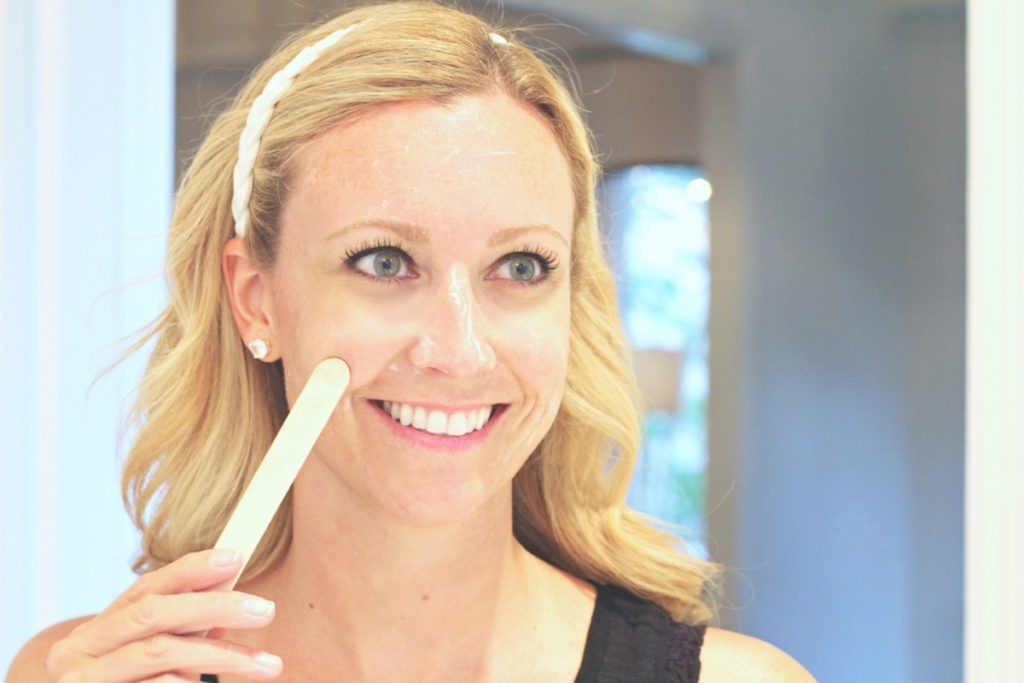 SkinPen? Microneedling? What is this?  VIP Houston allowed me to not only try their mobile beauty service, but also offered me the opportunity to experience the SkinPen or Microneedling.  I was a little hesitant because microneedles going into my face did not sound relaxing.  It turns out it was painless and involved little to no downtime!
First, I booked my appointment with VIP Houston online with the date and time that worked best for my schedule.  The best part of using VIP Houston is that they come to you!  A nurse came to my house with all the equipment.  Next, he had me apply a lidocaine gel all over my face for numbing purposes.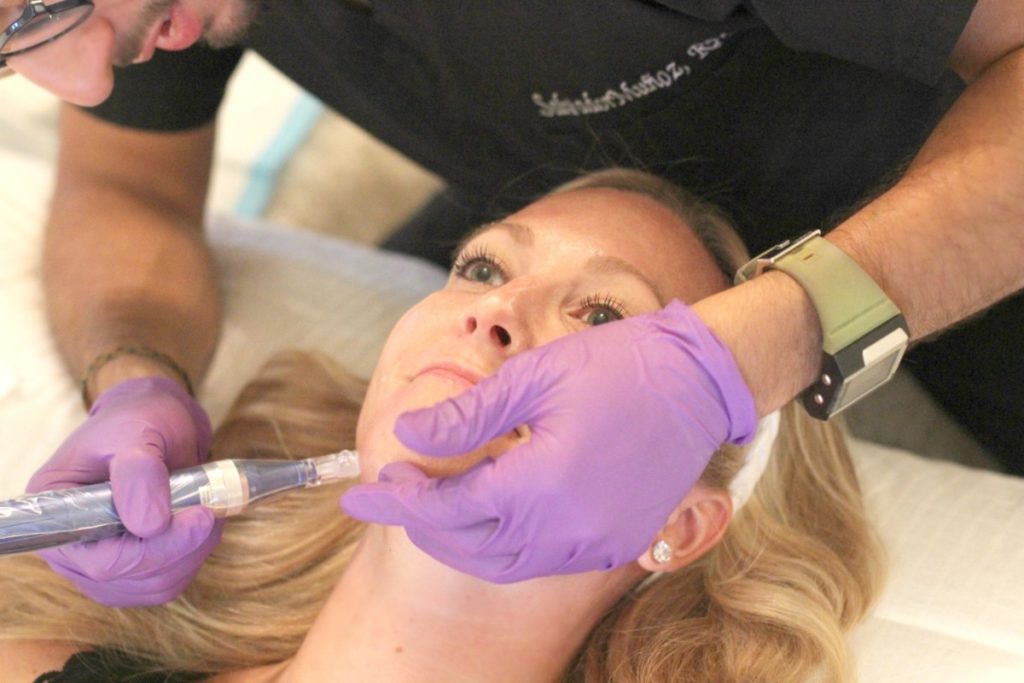 What exactly does the SkinPen do? It is a medical grade, state-of-the-art microneedling device designed to reverse years of sun damage, improve the appearance of scars, stretch marks, and hyperpigmentation as well as enhance the overall appearance of aging skin.
My main skin concerns were fine lines appearing around my eyes, scaly rough skin from being in the sun all summer and hyperpigmentation on my forehead.
Sal, my nurse was amazing and explained exactly what he was doing every step of the way.  During the first pass of the SkinPen,  I had no discomfort at all.   I dove in and asked him to use the deepest needle setting around my mouth, nose and eyes.  As you can see, these areas became red during the procedure.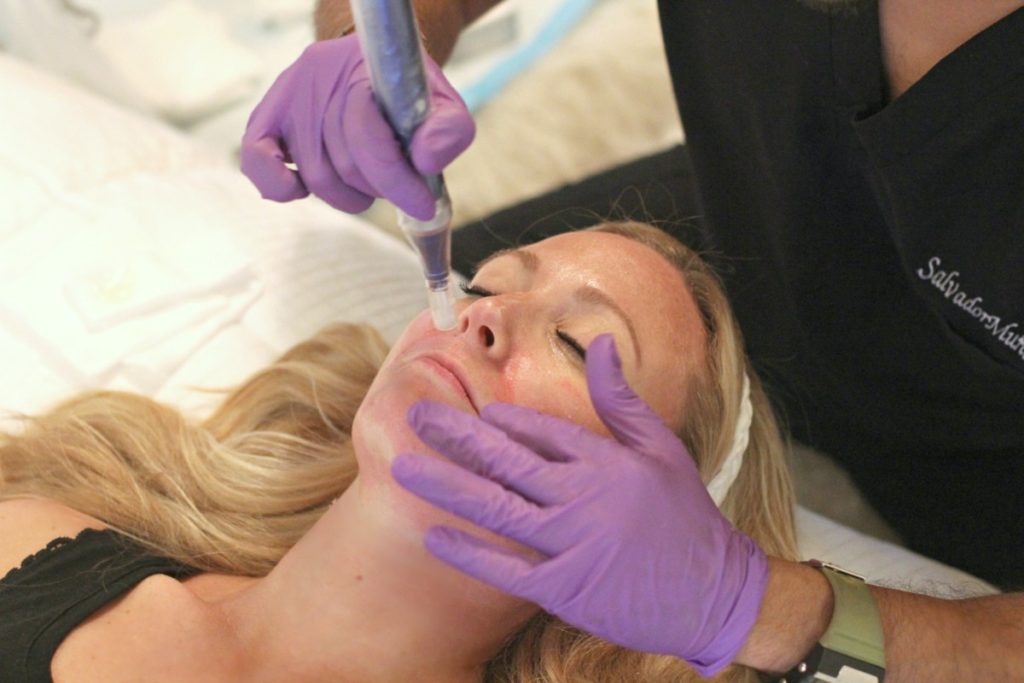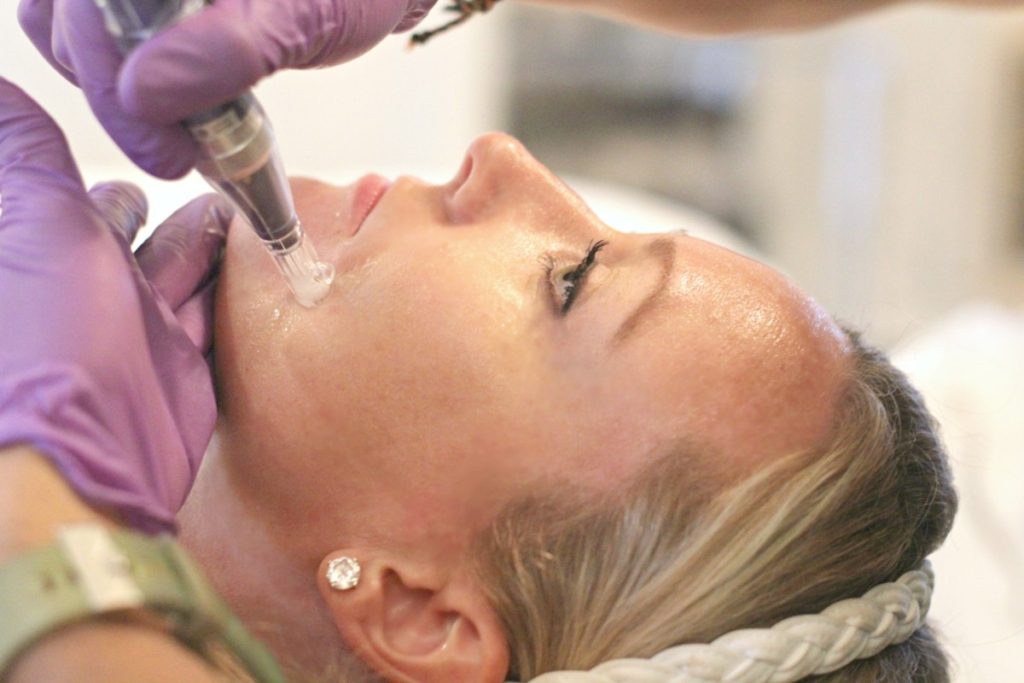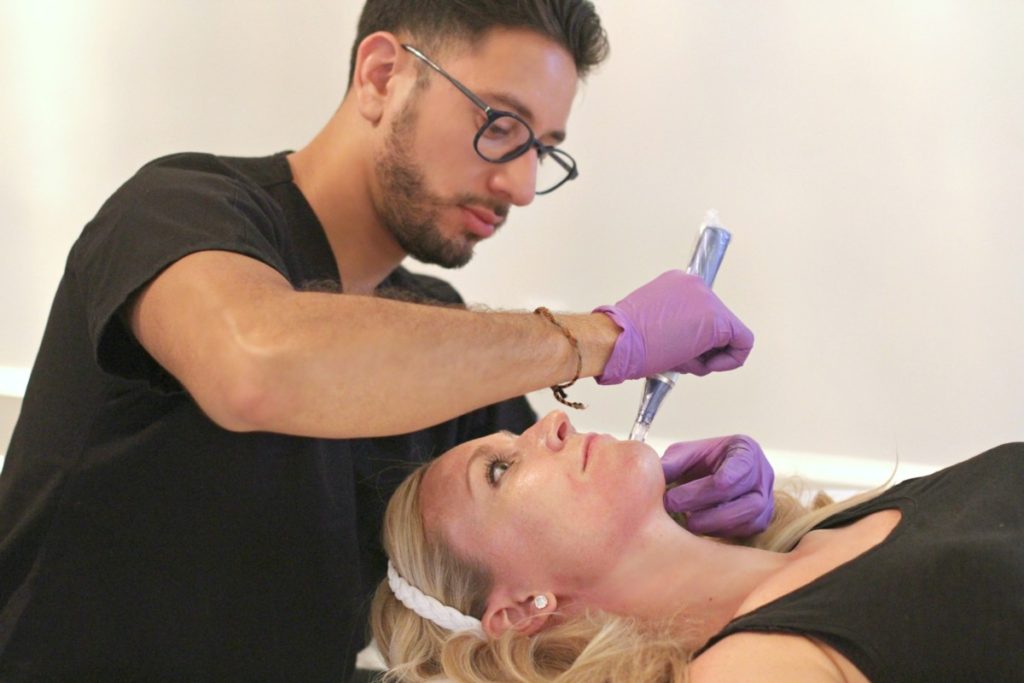 I had some hyperpigmentation issues on my forehead so there was some minor discomfort in this area.  However, it was not painful.  It almost felt like someone knocking on your forehead.  The redness is where the SkinPen had been applied already.  Sal assured me by the next day 90% of the redness would be gone and after 2-3 days I would have no red areas left.  While Sal worked his magic the kids were able to play and stay at home with me.  Therefore, I did not have to stress about finding a sitter and rescheduling my whole afternoon.  When the procedure was done he gave me some serum to keep on my face for the next day or two.  After the procedure, your face will begin to "heal" itself.  This is when your body starts regenerating collagen to fill in those fine lines or scars.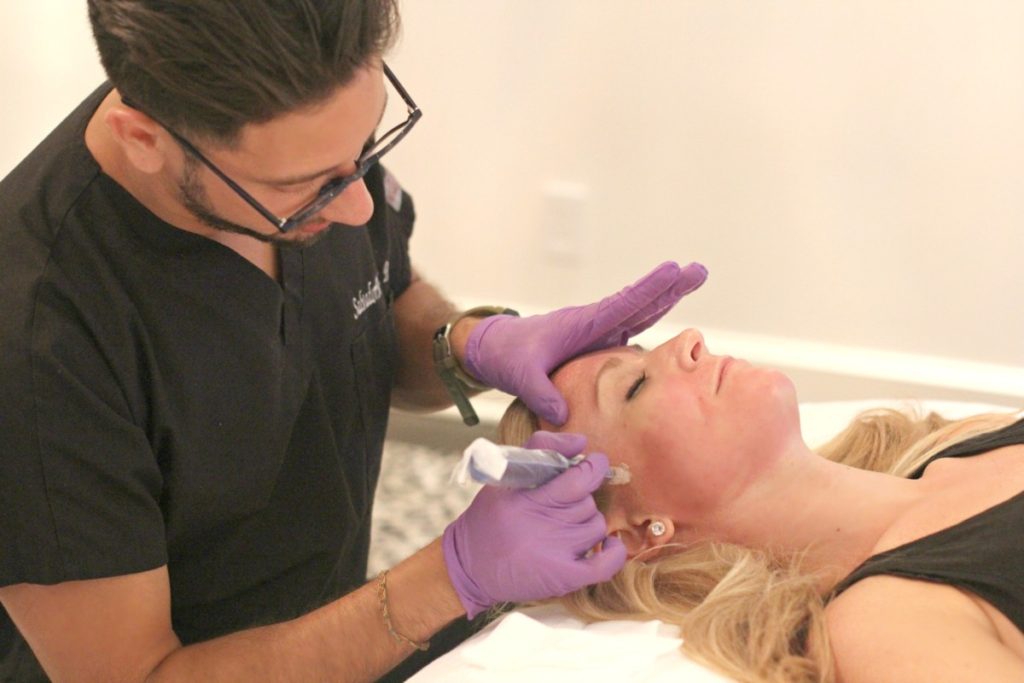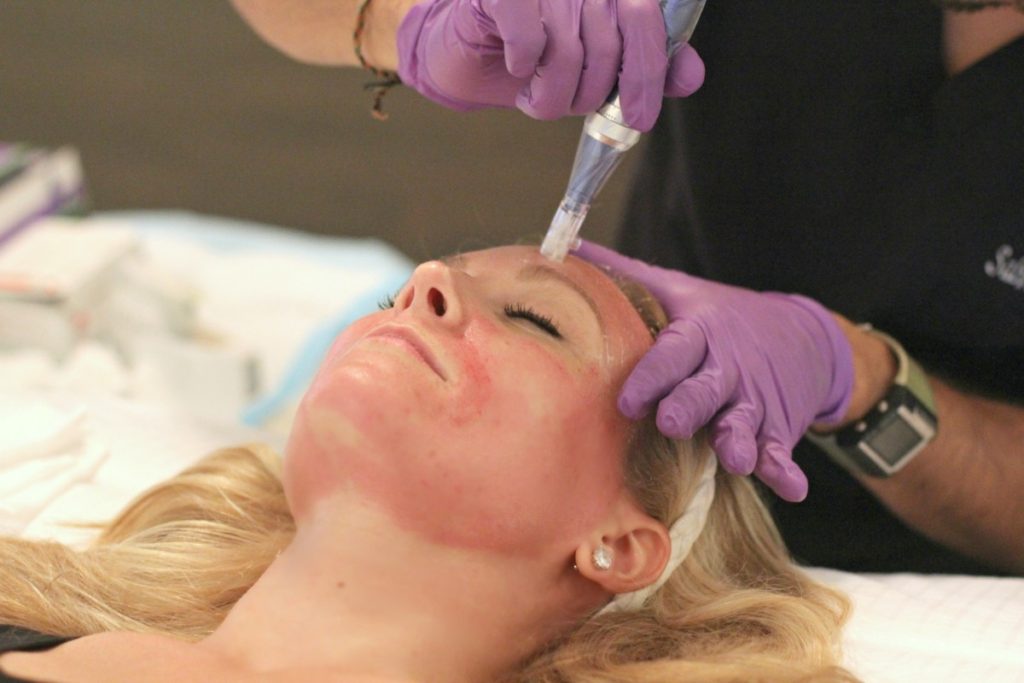 This picture is at the very end of the microneedling.  You can see where I had him go extra deep to penetrate into those wrinkles and lines around my mouth.  Don't be alarmed.  Like I said, almost all of this redness was gone the next day and I was wearing makeup by day 2.
Hands down, I have never been more pleased with a facial procedure in my entire life.  I raved about my SkinPen facial so much, my two best friends had it done!  As a result, my skin has never been more smooth.  I usually have breakouts on my chin.  Since my SkinPen procedure I haven't had one!  The fine lines around my eyes have virtually disappeared after one treatment.  The marionette lines on the sides of my mouth filled in and smoothed out beautifully.
The SkinPen is by far my favorite facial treatment to date!
Whether you are looking for convenience, a working mom, stay at home mom or successful business woman on the go, let VIP Houston help you with all of your beauty needs.  Your time is precious so make the most of it.