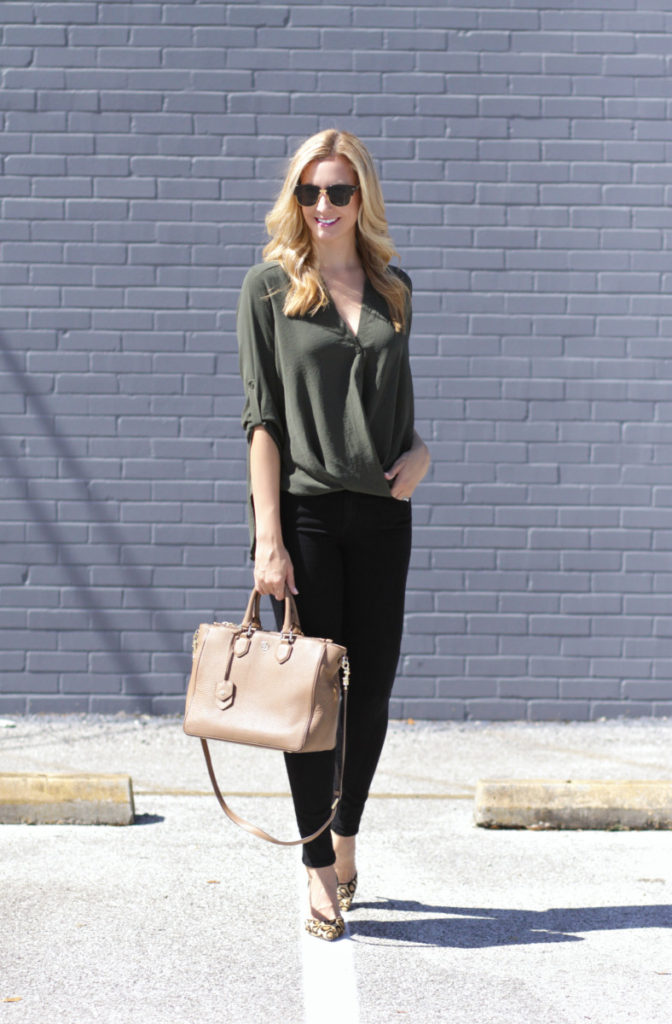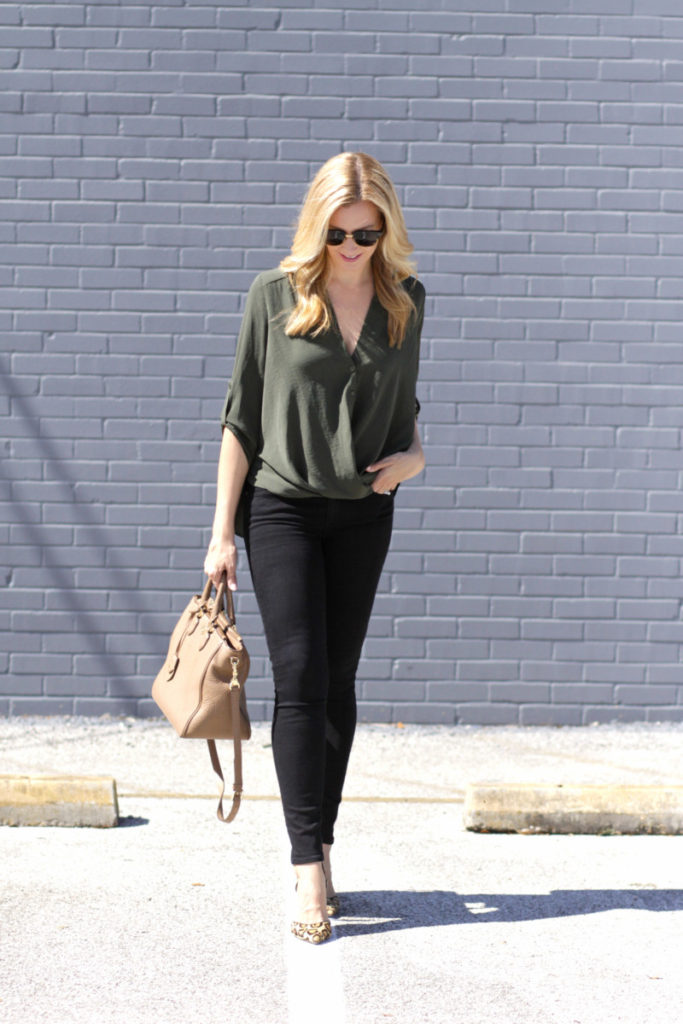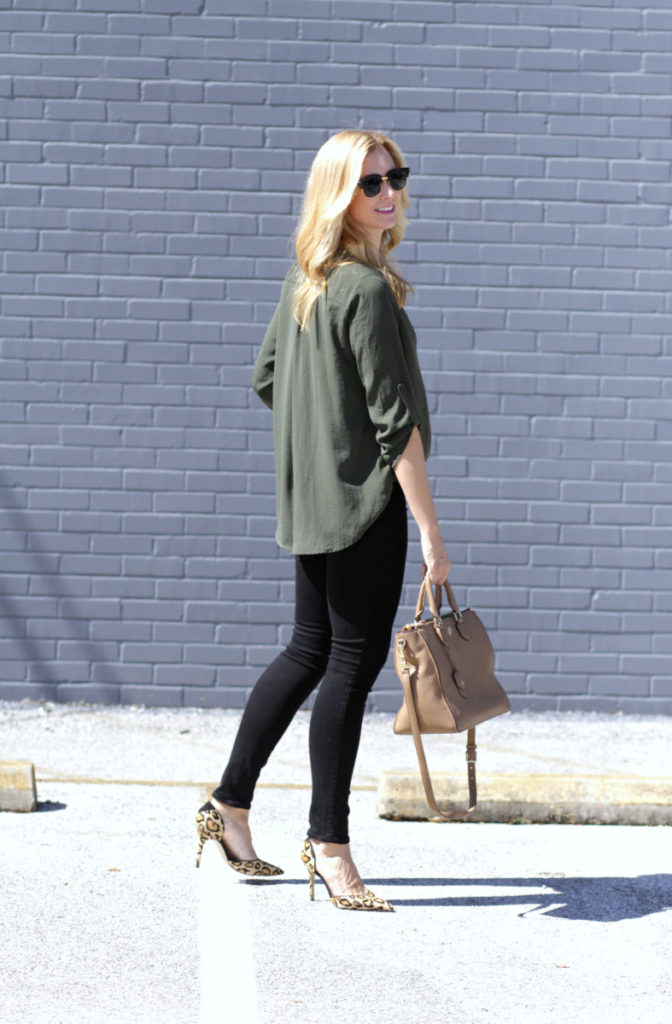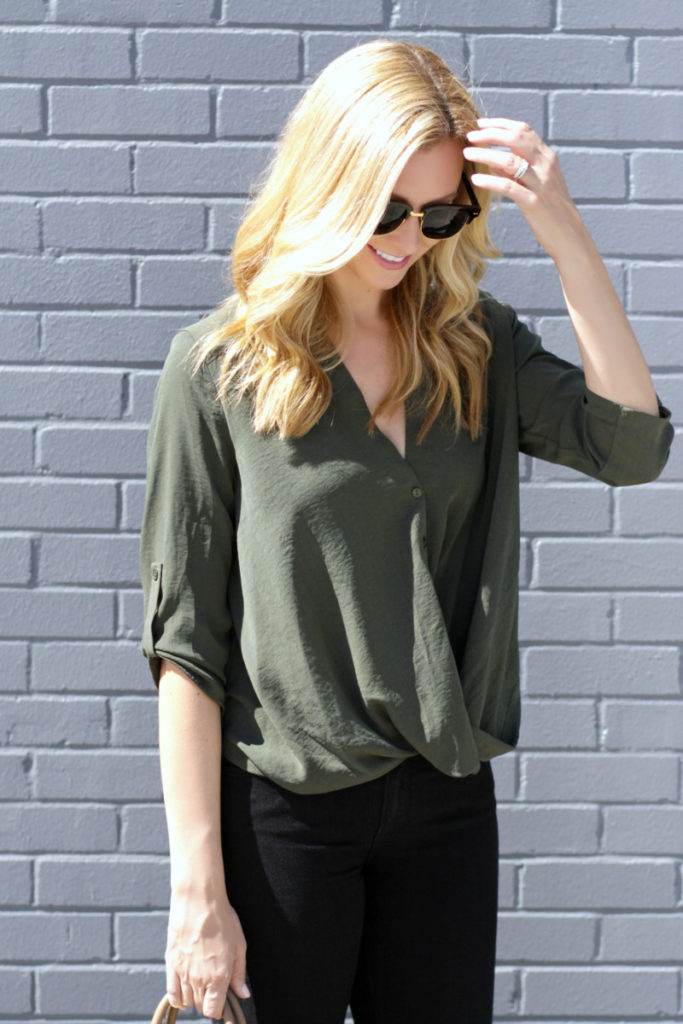 Hey Ya'll! Happy Hump Day! I have been living in this olive cross front blouse.  The material is light and comfortable as well as durable.  I love that I can wear a leather jacket over it, layer necklaces or add a blanket scarf.  The length in the back covers your bum (yay!) and the cross front with V-neck is very flattering.  This cross front blouse comes in five different colors as well.  I loved all the colors but was lacking a good green blouse in my wardrobe.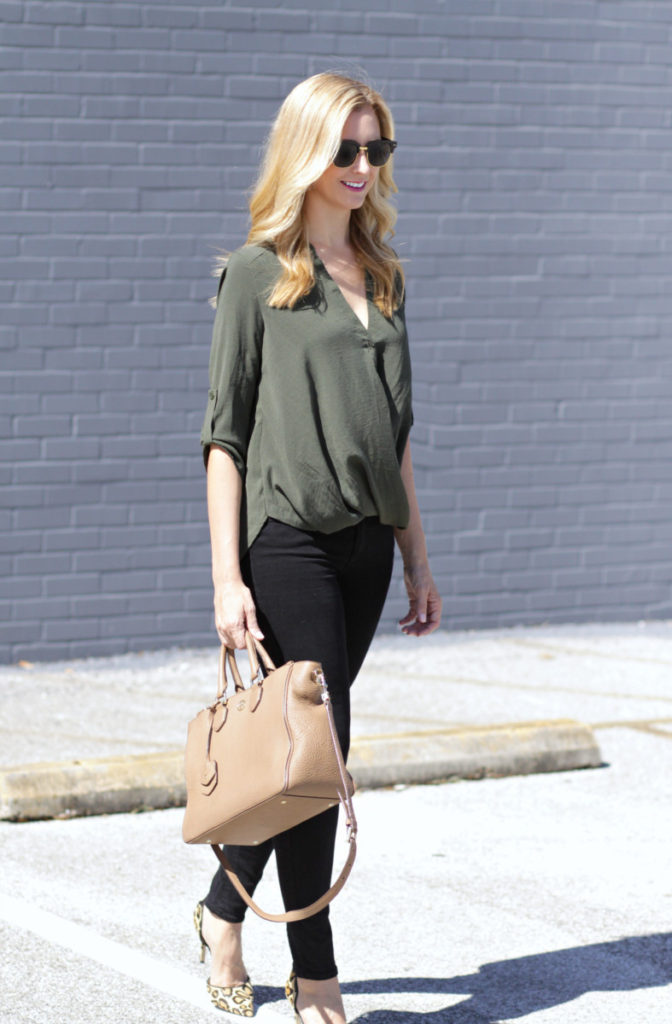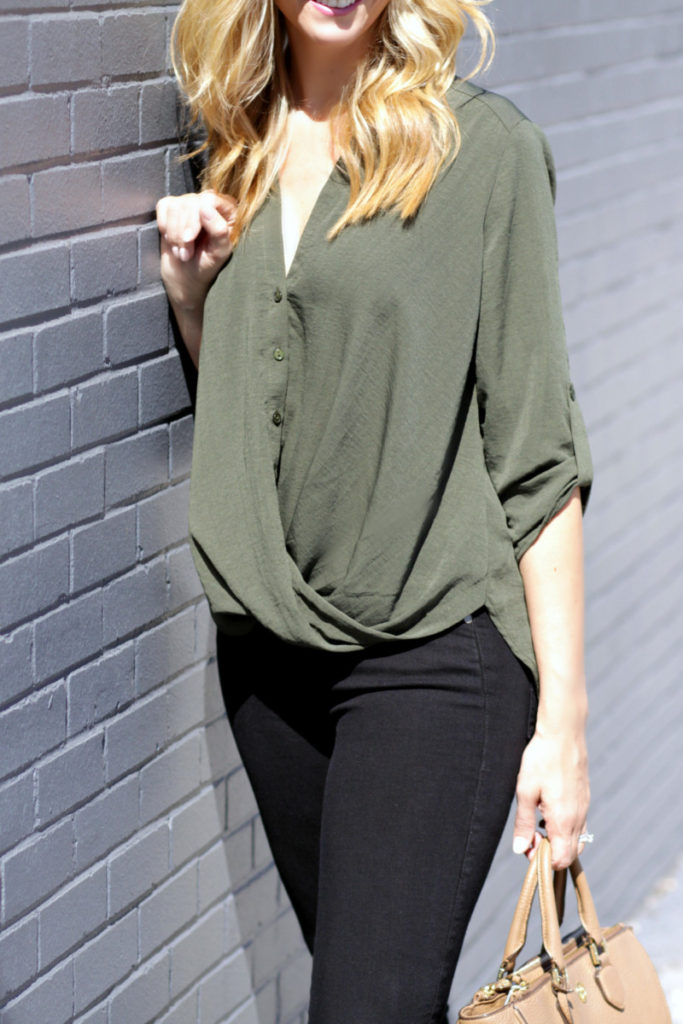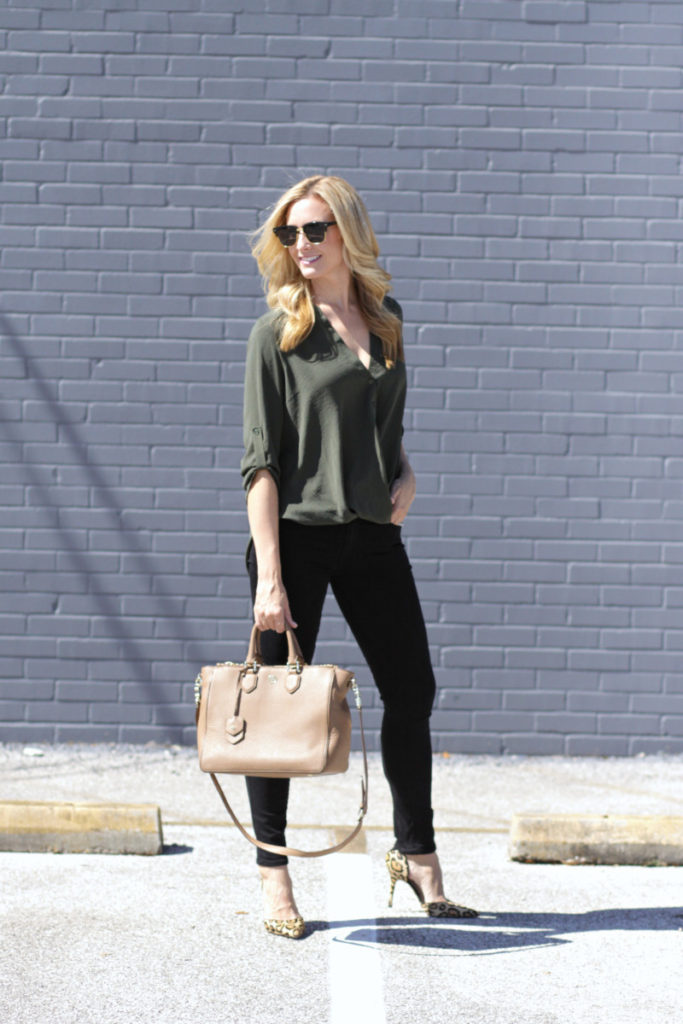 I have owned these black jeans for 3 years now and they have not faded a bit.  BIG BONUS! They are on SALE!!!  These jeans have the perfect amount of stretch and I feel like they seem to fit so many body types.  I am a pear shape but my best friend is straight up and down and we both love Paige Denim equally.  This is by far my go to denim brand.
Favorite Paige Denim
Most of these are ON SALE!!!
I cant leave out my bit of leopard!  A leopard shoe is always fun and adds that extra flare to any outfit.  I listed my favorite leopard clothing and accessories in this post.
XO
Sara