Can you believe it is November already?!?  Now that Paige is getting older she is wanting us to match.  I won't lie, I love a good mini and me style!  We stopped by Old Navy last week and I had picked out this adorable fall floral top.  As we walked around the store, she found a matching dress to my top and had to have it!  These floral piece are selling like hot cakes so scoop them up fast!  My top is more flowy so I am wearing a small.  I sized up for Paige and got her the 4T.
Don't forget to check out my $500 Nordstrom giveaway at the bottom!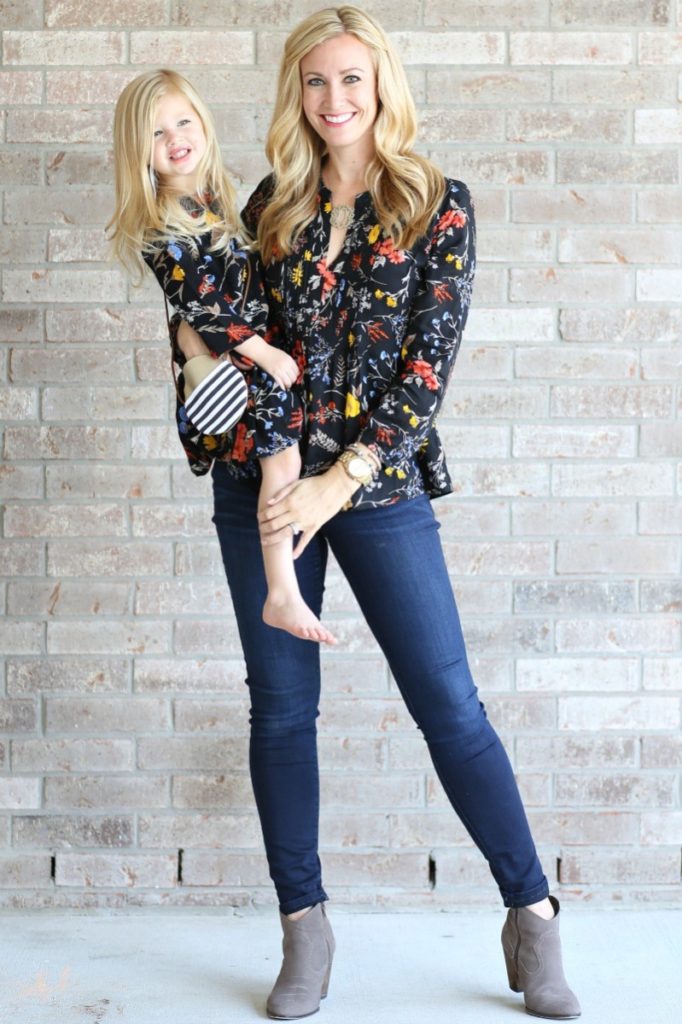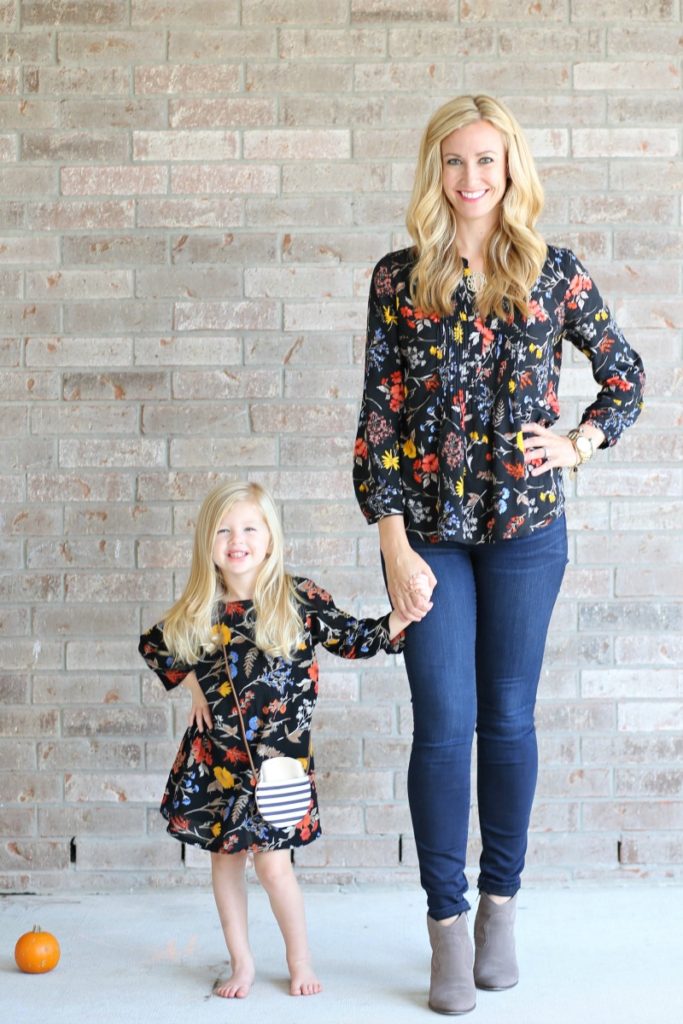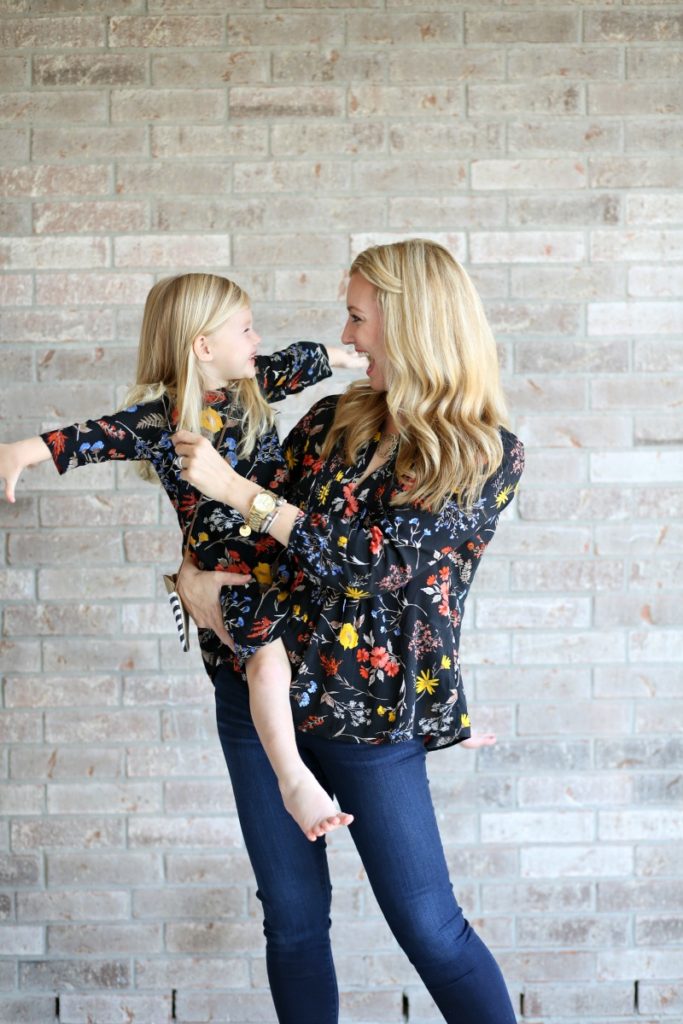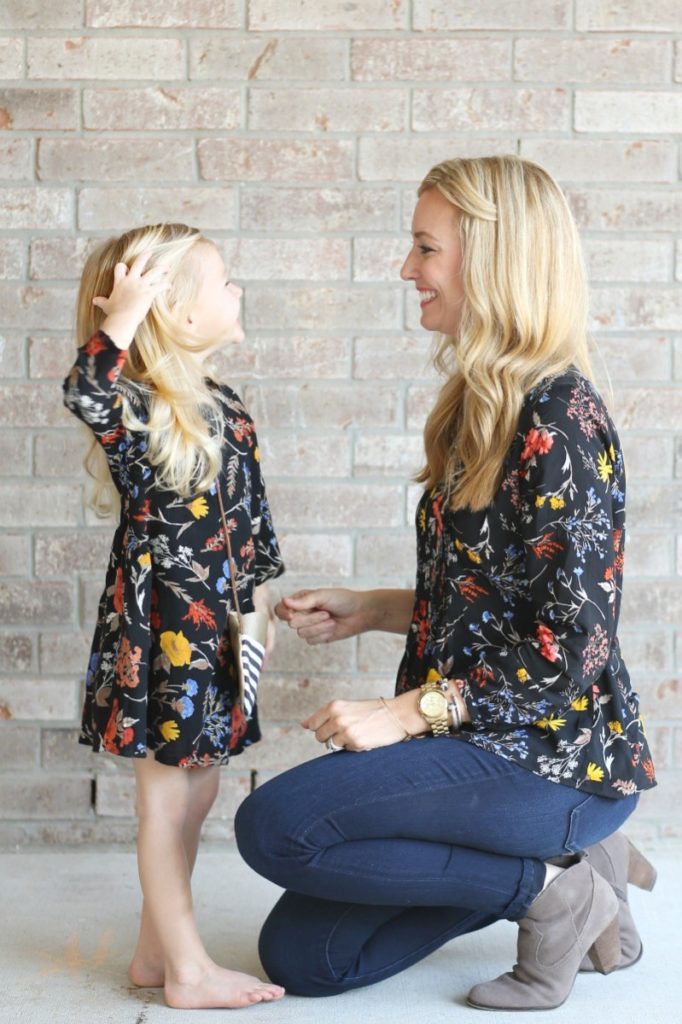 My Top or Dress Option  |  Paige's Dress  |  Paige's Purse |  Monogram Necklace  |  Denim
Two Tone Bracelet  |  Blue Stone Bracelet  |  Watch
This floral print is perfect for fall.  It comes in a top and dress for plenty of options.  I really loved the dress but I am tall – 5'9, so the dress was a tad short for my liking.  I really love how it can be dressed up or down so I may order the tall.  The fabric is light weight and will be perfect to layer with my utility vest.  I love the versatility of Paige's dress as well.  When it becomes too short for a dress, she can wear it as a tunic with a pair of leggings.  She saw me putting lipstick on and insisted she put some on herself.  She is already a mini makeup lover!  She also loves to carry around these mini purses from Marimac Designs everywhere she goes.  She has mini animal figurines and bracelets that she carries in them.  Sometimes she collects leaves and "crystals" aka rocks from our yard and keeps them in her purse.  Marimac has the cutest designs and these would make the sweetest stocking stuffer or birthday gift.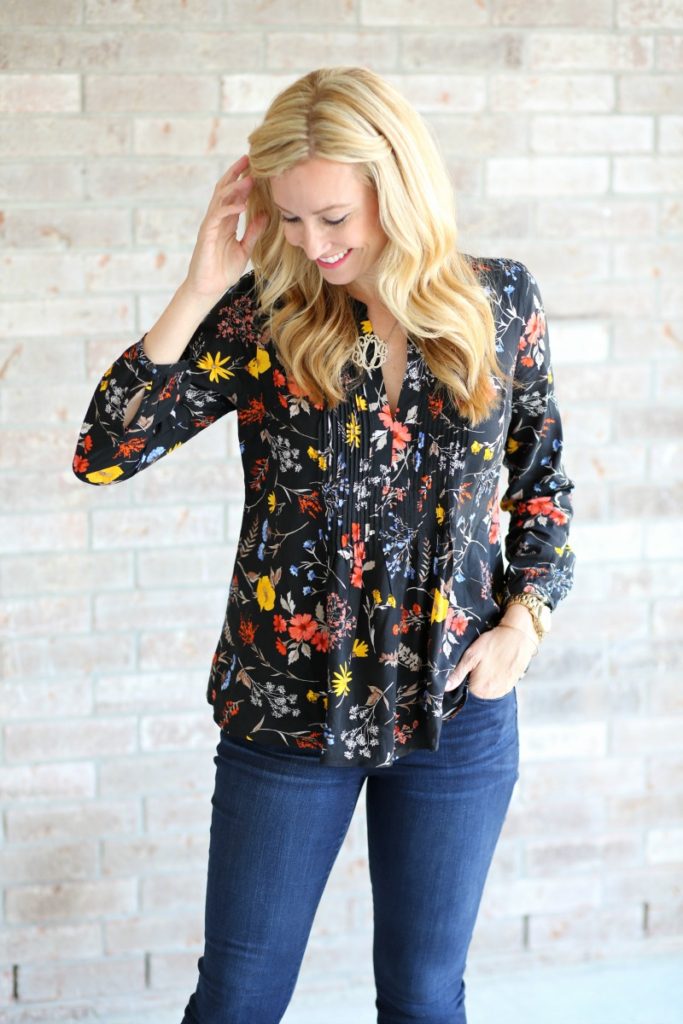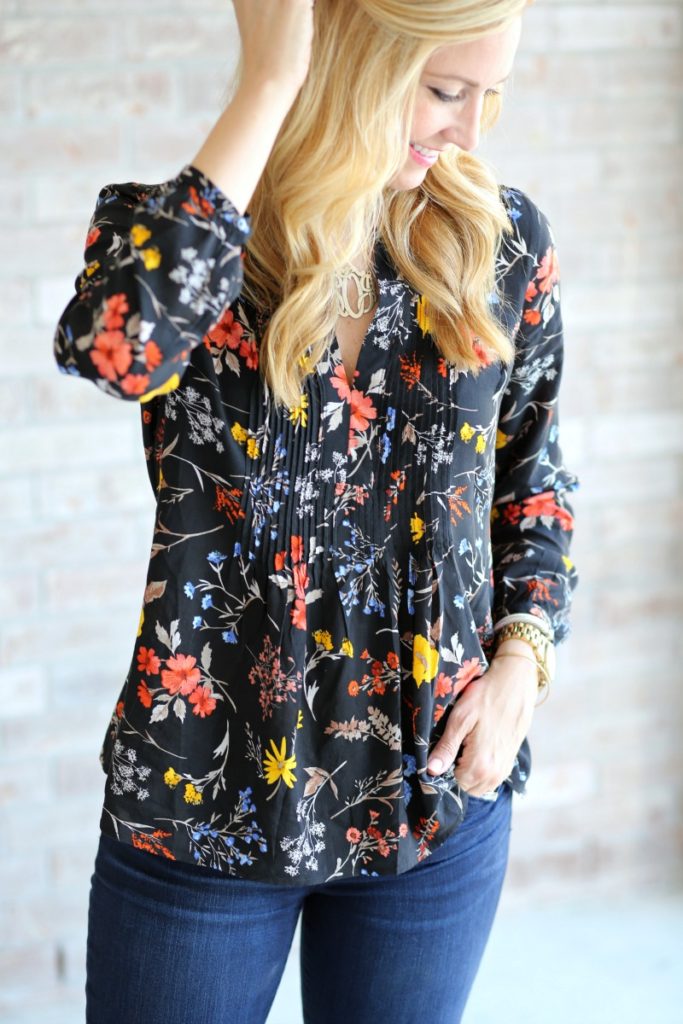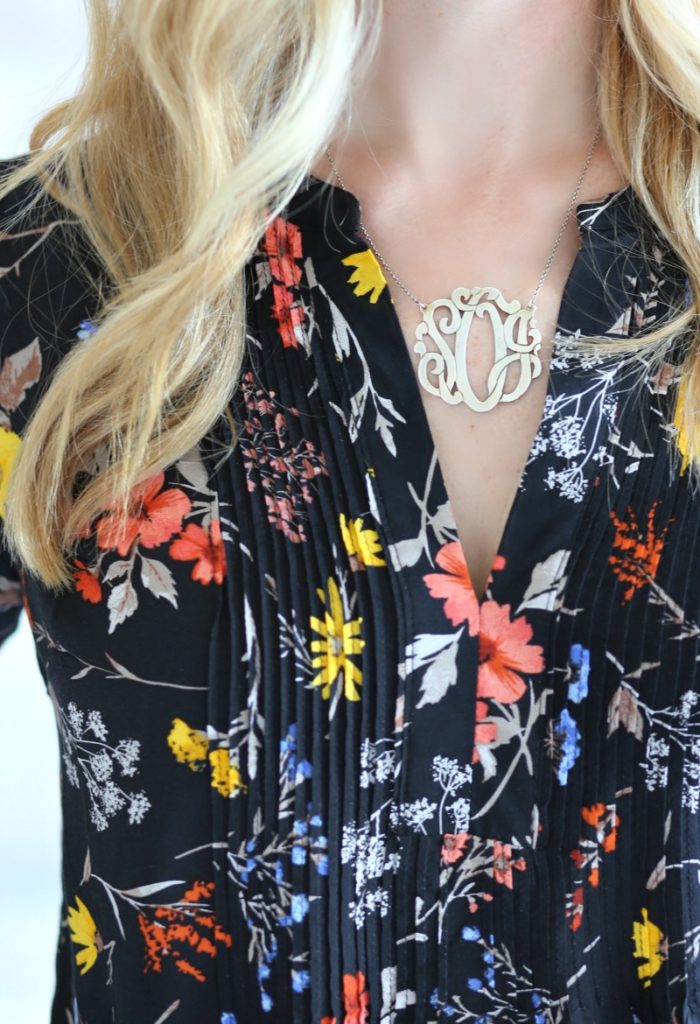 So many of you have asked about my monogram necklace from my last post.  Mine is the 1.75″ gold plated monogram.  I have worn it for years and it still looks amazing!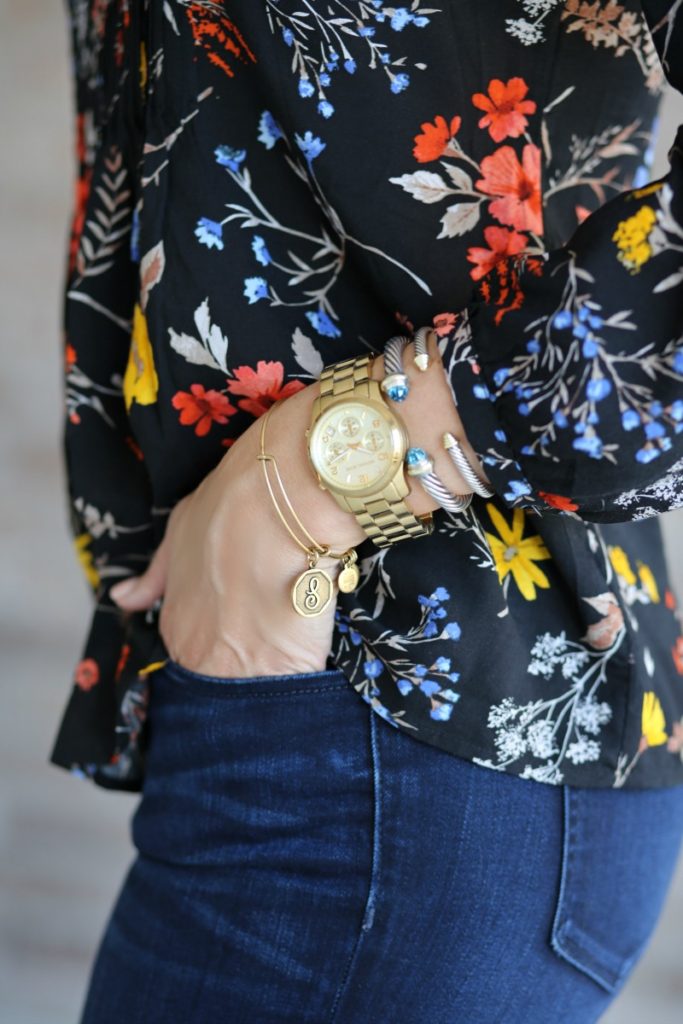 Mini and Me Style
I have teamed up with some of my favorite bloggers to host a holiday giveaway!!!  An extra $500 would be amazing for Christmas shopping or to #treatyourself!  Be sure to enter  below!
Happy Fall Ya'll!
Sara