One of my favorite times of the year is Shop Small Saturday Houston.  I love featuring the small shops of my hometown, Houston.  Many of these shop owners have become my dearest friends over the years.  What I love most, is all of these shops are run by women!  GIRL POWER! Whether you live in Houston or not, these small shops have amazing social media sites where you can scope out all of the goods.
Funny story about Venice, the owner of MariMac Designs.  She sent me one of her adorable cross body Little Explorer purses for Paige.  We started talking on Facebook but her name only came up as MariMac Designs so I didn't know her first name.  She asked " Is this Sara from A&M?"  I said yeah, I went to A&M.  She said THIS IS VENICE!  We had a mutual friend in college and hung out pretty frequently.  Her little purses are the most perfect gift for little girls.  Paige literally cannot leave the house without her purse.  She collects rocks in it and carries her beloved Calico Critters in it.  I am constantly asked where she got her little purse.  These are the perfect Christmas or birthday gift.  Use code HAUTEANDHUMID for 30% off.
*Paige's Outfit Here . Size up.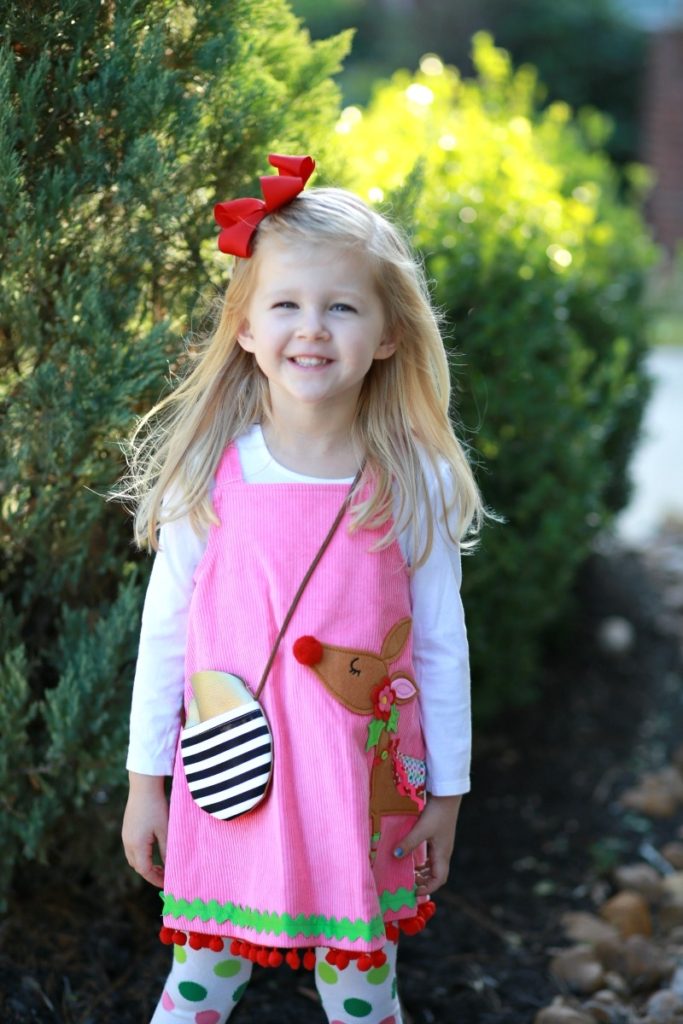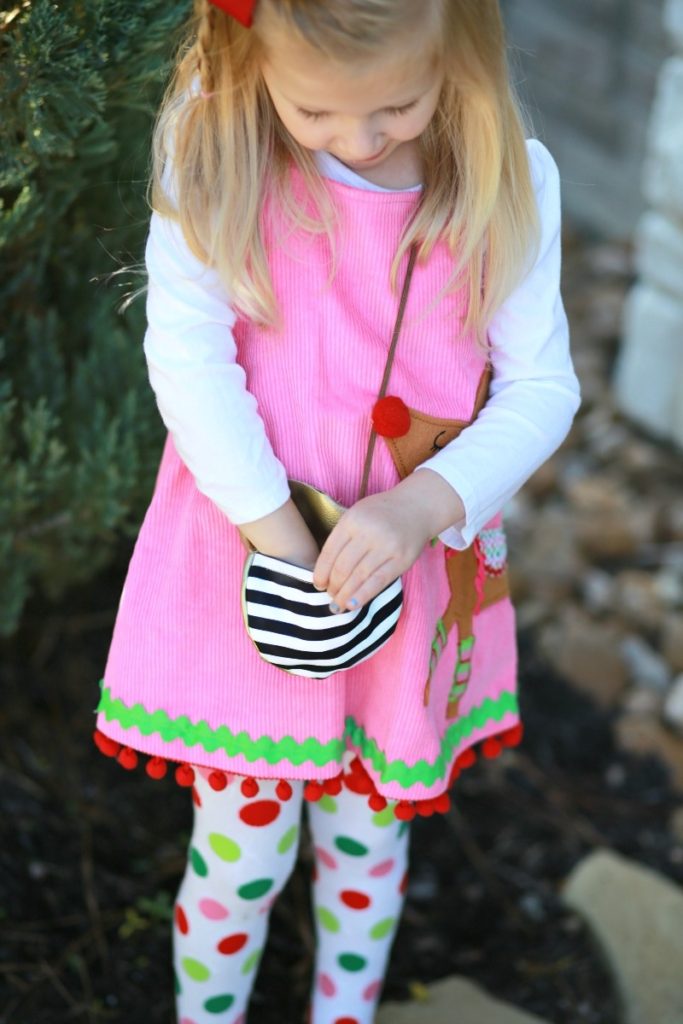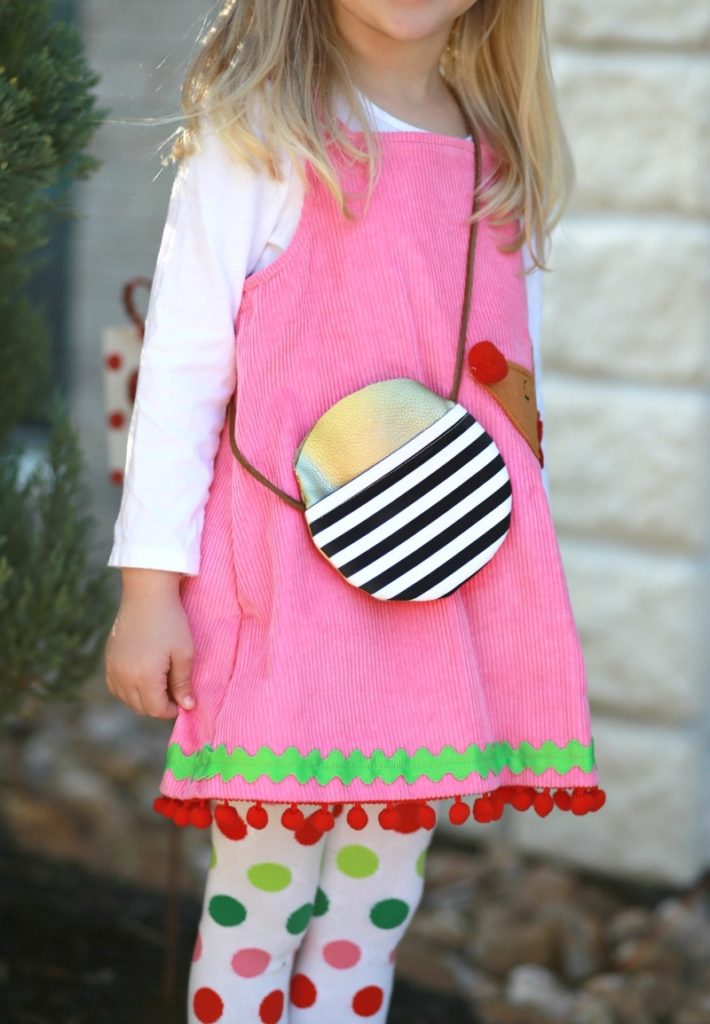 Jamie Carlton is the owner of The Turquoise Door in Tomball Texas.  Tomball is seriously the cutest town and her boutique with it's bold black and white striped awning and bright metal flowers make it a definite anchor.  Over the years I have become good friends with Jamie and basically have made her ban me from coming in her store.  Her boutique is like Target.  You walk in needing a baby gift and leave with three shirts, a dress for your little girl, a cupcake and new earrings.  From the most adorable home goods, the trendy women's clothing and to die for children's section, you won't be disappointed.  The Turquoise Door is perfect for finding original and personal Christmas, birthday, baby or housewarming gifts.  My super talented friend Allison of the children's clothing brand Kate Elizabeth Designs, also sells her adorable clothes in the kid's section.  Be sure to stop by the store, or check them out on social media.
10% off storewide for Shop Small Saturday today!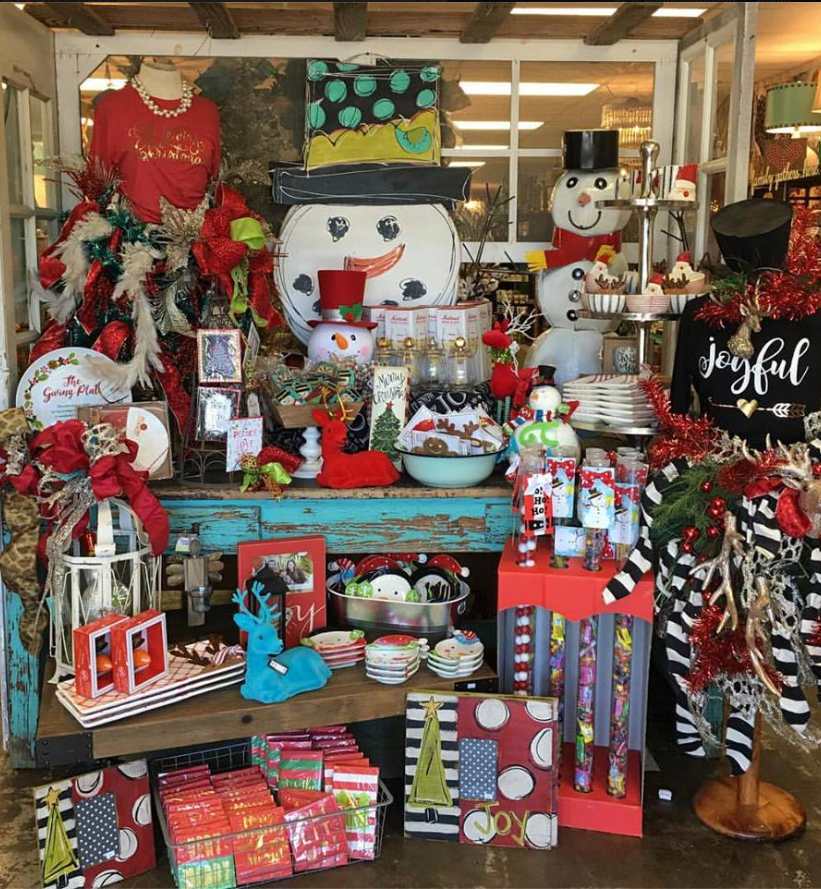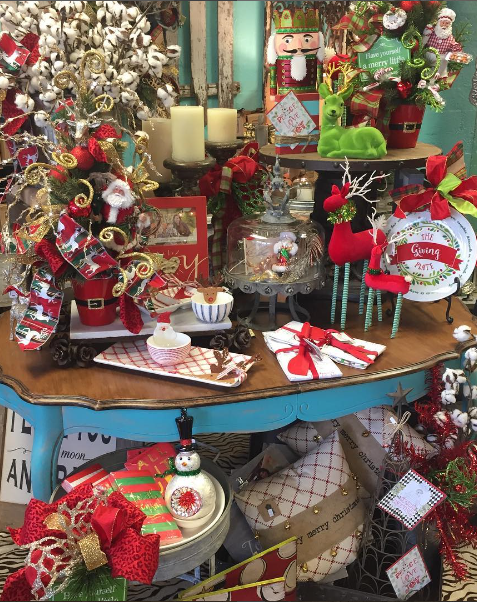 When I first walked into Cheeky Vintage is was like a girl's dreamland.  Racks, filled with the most amazing vintage designer pieces lined the walls of the retro shop.  One of the owners Tina helped me find the gorgeous pieces that would be perfect for the upcoming holiday season.  When she pulled out the Kelly green Bob Mackie fit and flare with a purple peek-a-boo slit, I may have clapped my hands and squealed like a school girl.  How amazing would this dress be for a Christmas party?  Next, she pulled a sequin Valentina snowflake vest that would no doubt make a statement at any office party.  If you are in Houston you have to stop at Cheeky Vintage.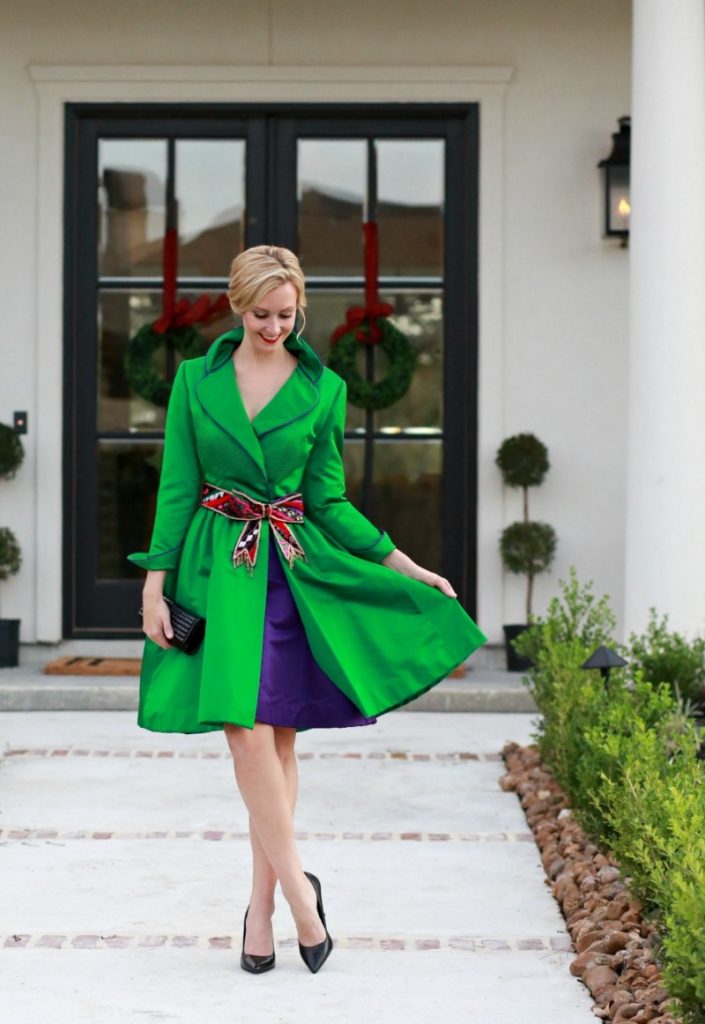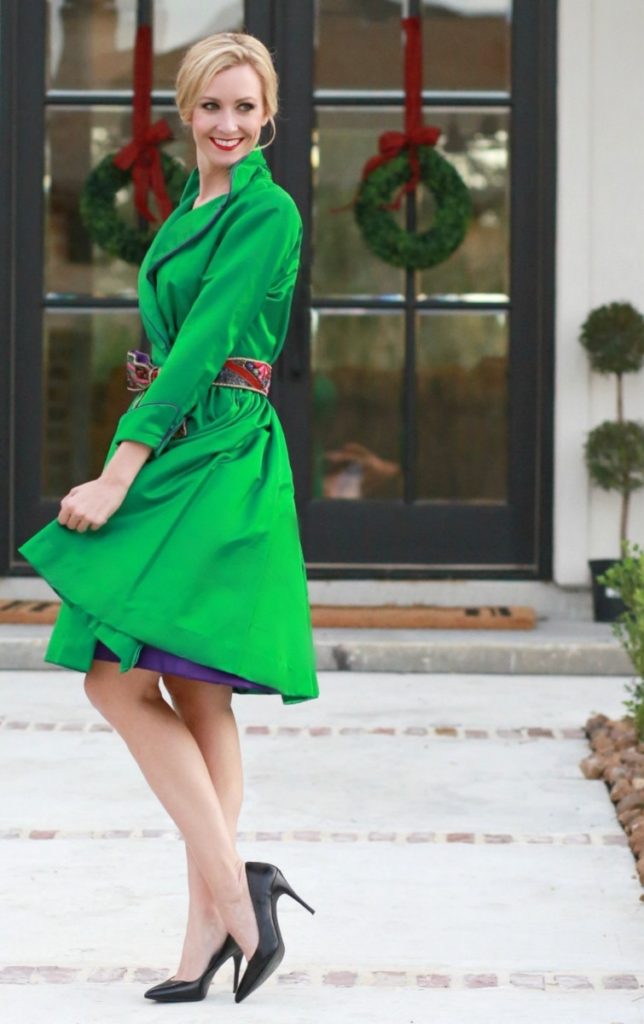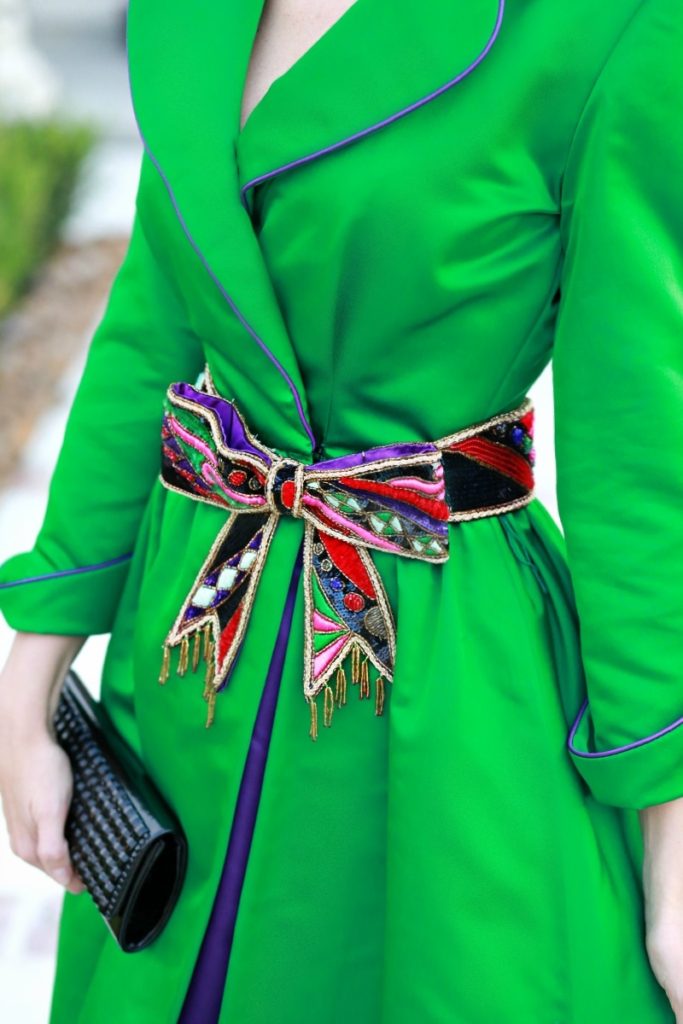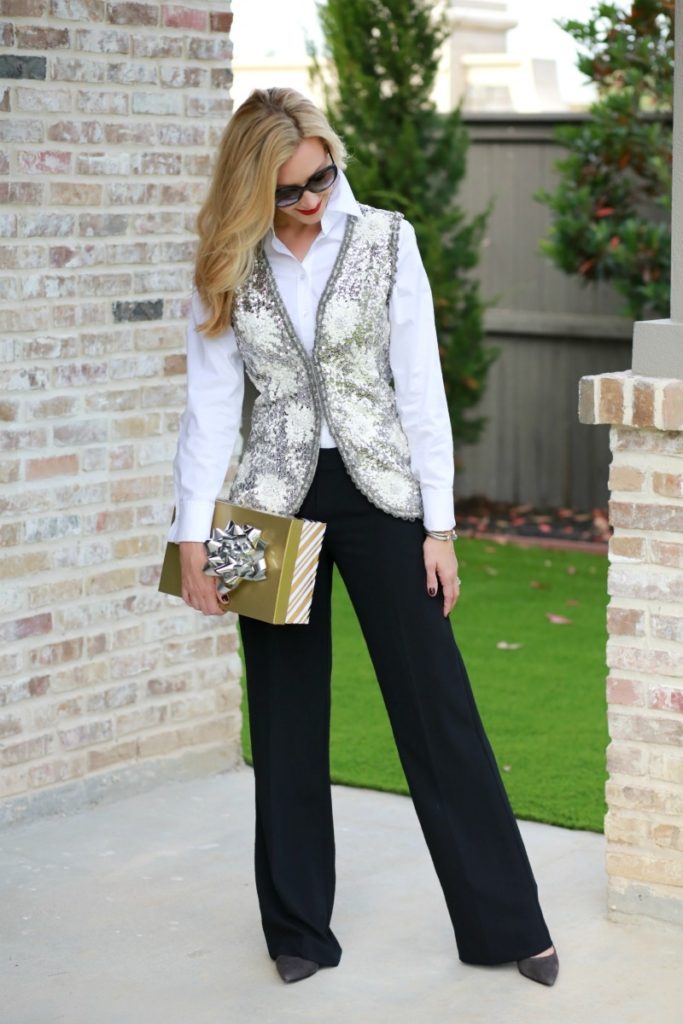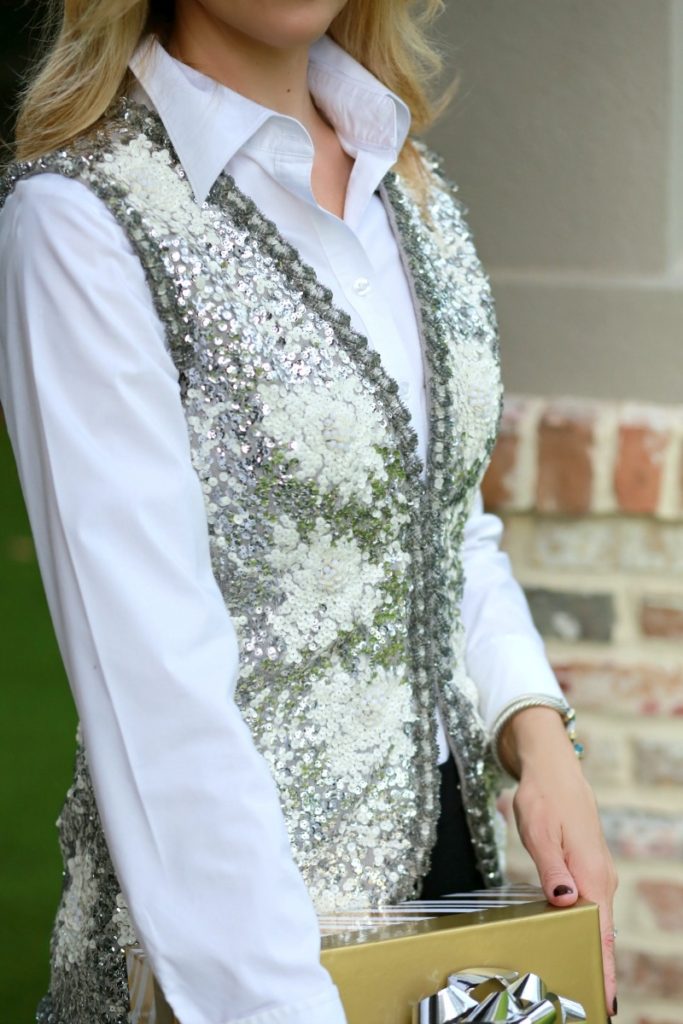 Cheers to Shop Small Saturday Houston!
XOXO
Sara