In the words of the great Matthew McConaughey, Alright, Alright, Alright. Welcome to the ULTIMATE BLACK FRIDAY GIFT GUIDE.  Ladies, get those Lulu's on and grab your fourth glass of wine.  Let's be honest, you've been with family all day and that means drinks.  The men are all watching football and we are ready to shop til we drop.  Now, if you drop from drinking too much wine, that's your fault!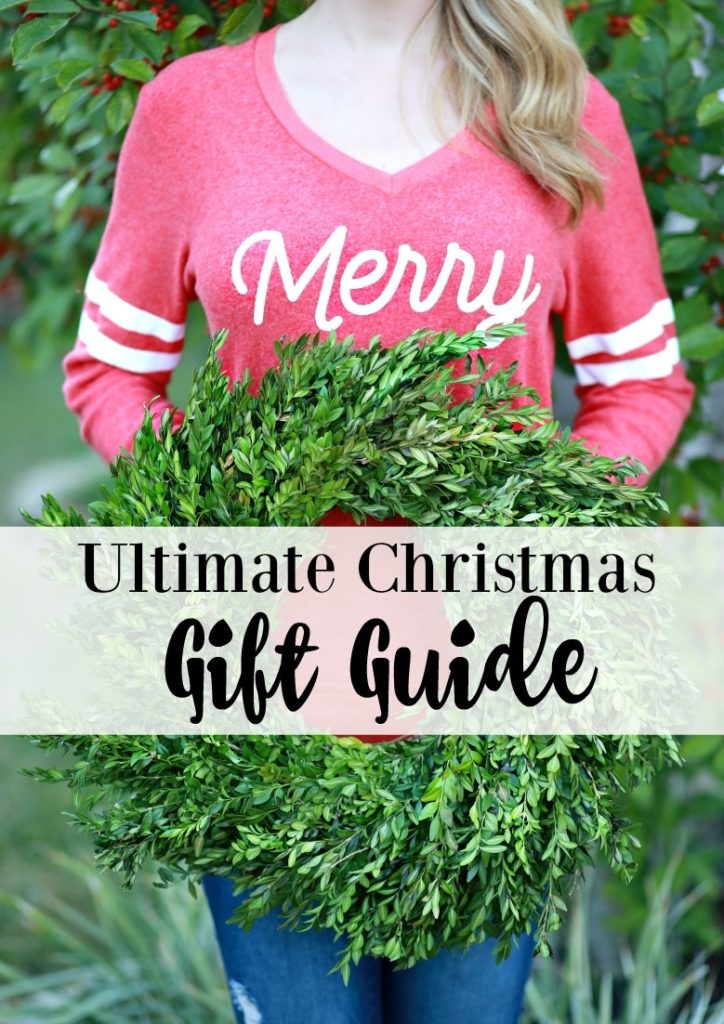 Shopping from a crowded mall is so 1999.  We have the freaking INTERNET people.  Save your gas, your energy, your husband rolling his eyes when you ask him to watch the kids. Click, add to cart, purchase, done.  It is shipped to you, hopefully for FREE and all you have to do it wrap it.  After all, the holidays are about spending time with family.  Don't spend an entire month combing the mall for things you'll never find.  Shop from your phone or laptop on your couch while watching Elf for the 10 thousandth time.  I know I'll have so much free time left from shopping online.  Heck, I may even bake a cookie from scratch! Well, ok I suck at baking so I'll let the kids do a break and bake and throw them in the oven for 9 minutes.
This blog has 

FIVE

Gift Guides:
Gifts Under $50
Gifts Under $100
Gifts for Kids Ages 2-4
Gifts for Ages 5-12
Gifts for Teenagers
Black Friday Sales from my FAVORITE Stores
P.S.  You better read this all the way through or I'll have an anxiety attack from the amount of time I spent making this for ya'll.
On your mark…Get set…CLICK!
Gift Guide Number Uno- Gifts Under $50
* Click the picture
Gift Guide Numero Dos- Gifts Under $100
* Click the picture
Black Friday Favorites
Nordstrom: 20-50% off. SO many awesome deals. Items will sell out fast. I have tried on or own all of the items listed.
Shoes:

Clothing:
Accessories:
J. Crew Factory: 50-60% off everything! No code needed.  Listed some of my all time favorites that won't disappoint!
Target: Thousands of door busters in every department.  I linked a few of my recent purchases below.

Old Navy: 50% off taken at checkout and free shipping with code ENJOY.
LOFT: 50% off everything use code FRIYAY.
Gap: 50% off everything. Use code TGIF50. $25 Gap cash for every $50 you spend.

Gift Guide Numero Tres- Gifts for Ages 2-4
* Click the picture
Baby Alive: Paige wants this doll so bad! She is just getting into babies and loves to feed them and change their diapers.  This toy will get it's fair share of use.
Thomas Fort: Pierce got this for his 2nd birthday and it provided endless amounts of entertainment.  Our dog even loved hiding in it!
Doc McStuffins Vet Cart: How adorable is this little mobile vet cart?  This might have to be a gift from Santa! Wink Wink!
KidKraft Kitchen: Oh my word! Is this not the cutest kitchen ever? Even I want to cook here.  This has been going back and forth on MEGA SUPER DUPER sale.
Nuby Octopus Bath Toy: This looked entertaining and had over 1600k ratings for a bath toy.  Sucker must keep kids occupied for at least a solid 15 minutes!
Plasma Car: TOTAL must have in my book.  Our first one was a hand me down.  The we bought Paige one for her second Christmas.  All the neighbor kids fought over it so their parents all bought them one too.  We currently have more plasma cars on our street than real cars.
Water Wow! Books:  If you ever need 30 minutes of peace and quiet or have a road trip/plane flight coming up, YOU NEED THESE.  Keep those babes occupied without feeling guilty for putting them in front of the tv or ipad.
Kids Dyson Vacuum: If this really worked I would have my own personal cleaning crew.  Too bad its pretend.  Kids love to help and mimic.  Vacuums are always a fun toy!
Gifts Ages 5-12 Boys and Girls
* Click the picture
Gift Guide For Teenagers
Happy Shopping!
XOXO
Sara