This pink pullover and grey Henley by Lauren James is making me have all the heart eyes especially with these wild weather patterns.  I don't know about you but we are experiencing some crazy weather here in Houston.  One day it is 50 and the next 85.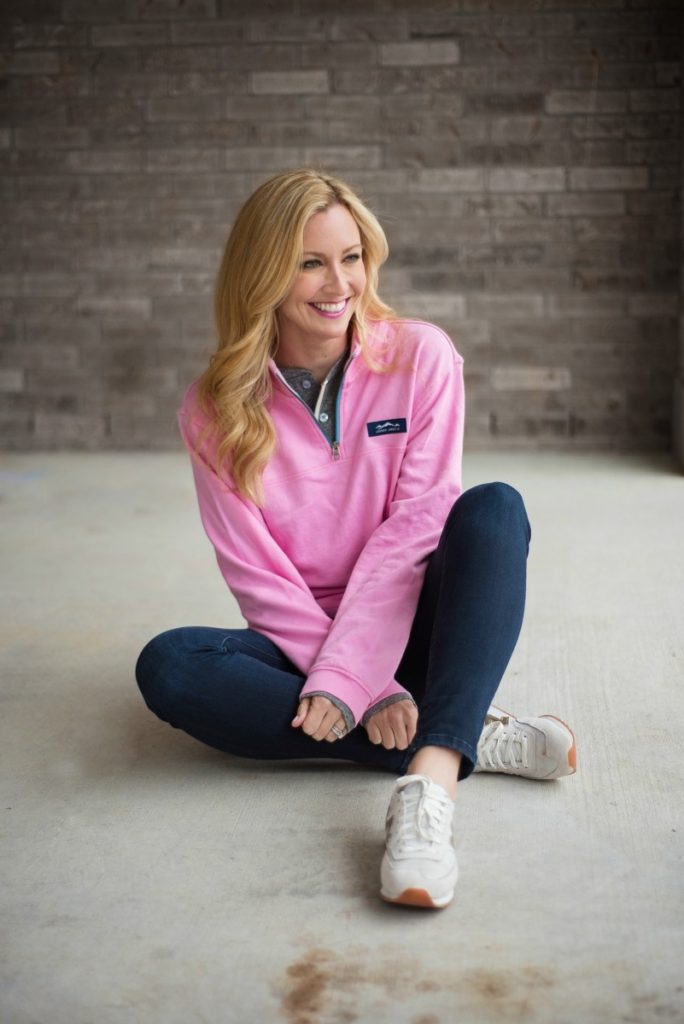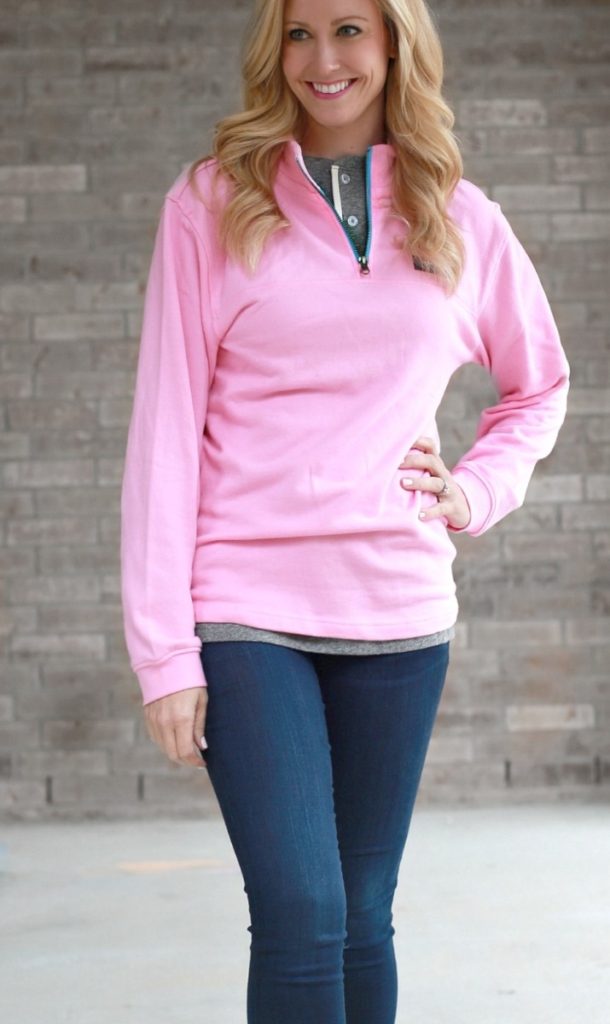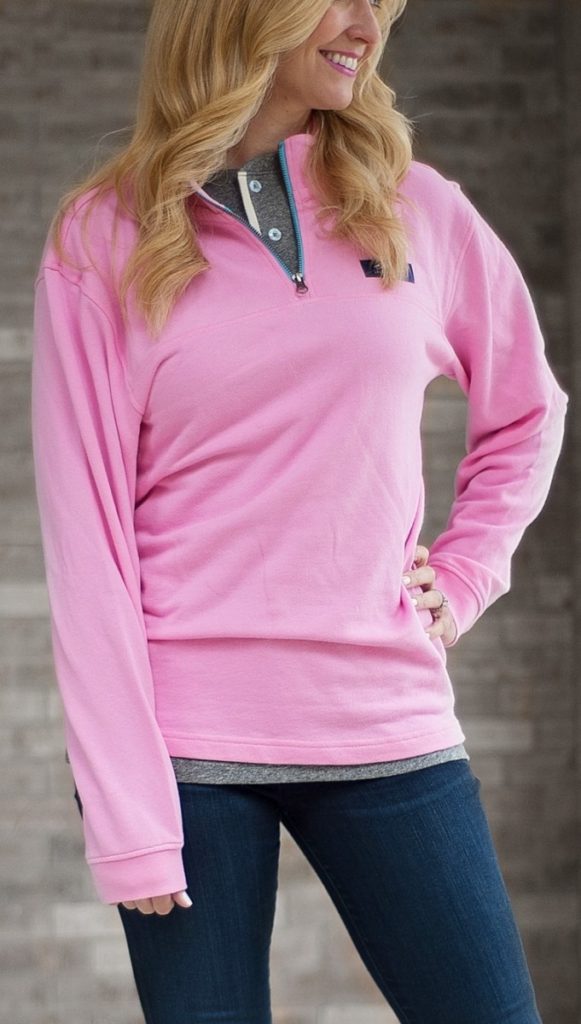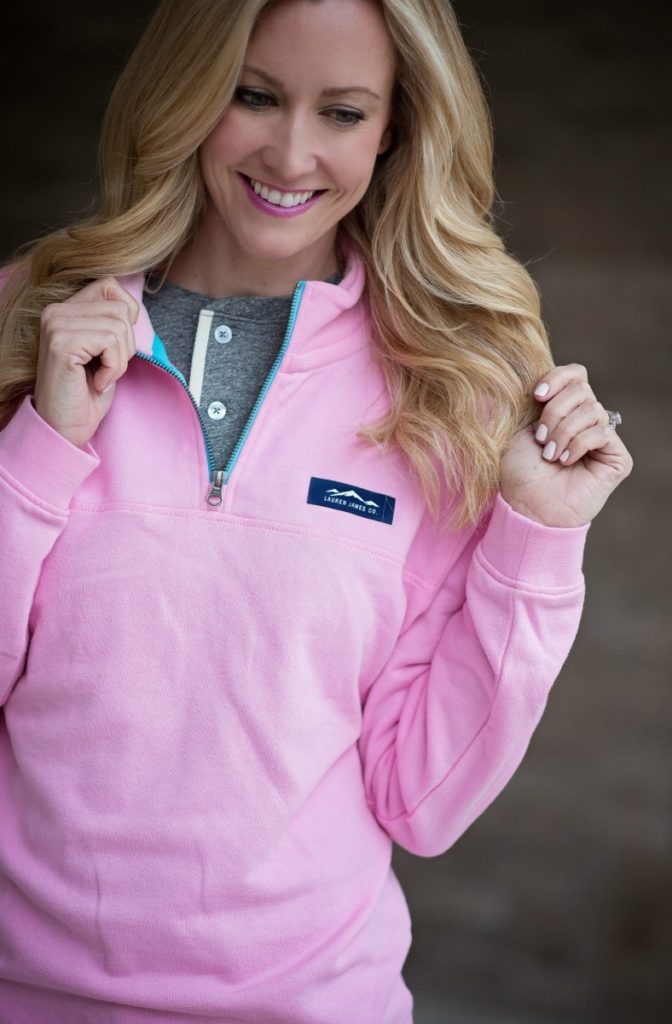 My pink pullover is the perfect length.  It can be worn with jeans, leggings or thrown over workout gear.  Here I spent the day outside with the kids drawing chalk, riding bikes and organizing some of the garage.  I feel like our garage magically collects random stuff and I have no idea how it got there. Later that night, our neighbors came over to sit on the back patio and have some wine.  The temperature dropped after the sun set and this pullover kept me perfectly warm.  I love timeless pieces of clothing and this pullover won't be going out of style anytime soon!  I did size down in this pullover and henley and I am wearing a small.
Pink Pullover  |  Grey Henley  |  Tennis Shoes  |  Jeans  |  Lipstick– Hot Gossip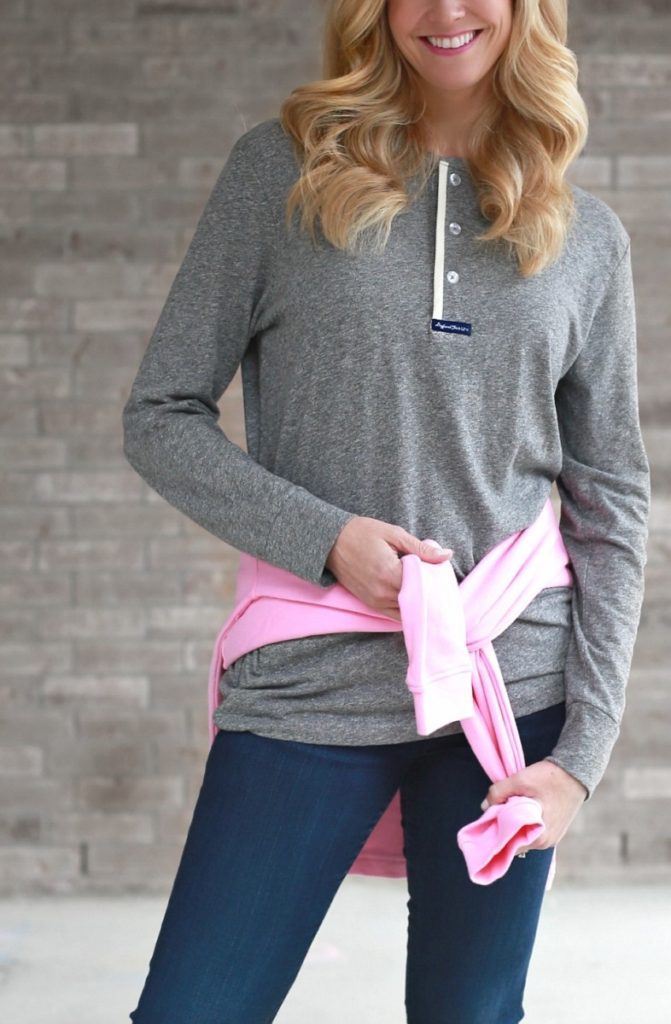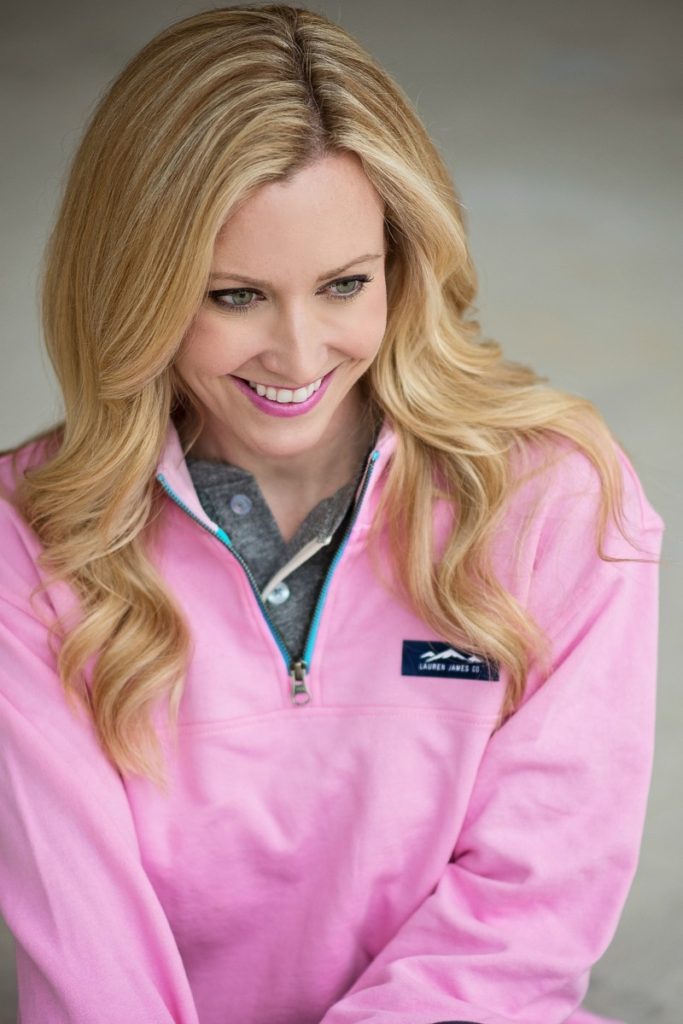 Have a great Monday!
Xo  Sara