It never fails. You pick the kids up from school and by four or five one of them is sick. The pediatrician is closed by now and did I mention your husband is out of town? You want your baby to feel better, but the thought of dragging all of your kids out of the house and driving to urgent care makes getting a root canal sound like a better choice. Once again, here is where innovative technology saves the day and makes our lives one thousand percent easier. Enter the Q care App for ios and Android systems or online HERE.
Q care is a revolutionary new AT HOME, on demand, urgent care app available in The Woodlands, Tomball, Spring and Southern Conroe regions. It is for parents who want to avoid waiting rooms and instead, use an app to receive a high quality, convenient house call for their child when the pediatrician is not available.
I'm sure all of us here in The Woodlands can agree, allergy season is brutal. Stuffy, runny noses turn into bronchitis, sinus infections and upper respiratory infections.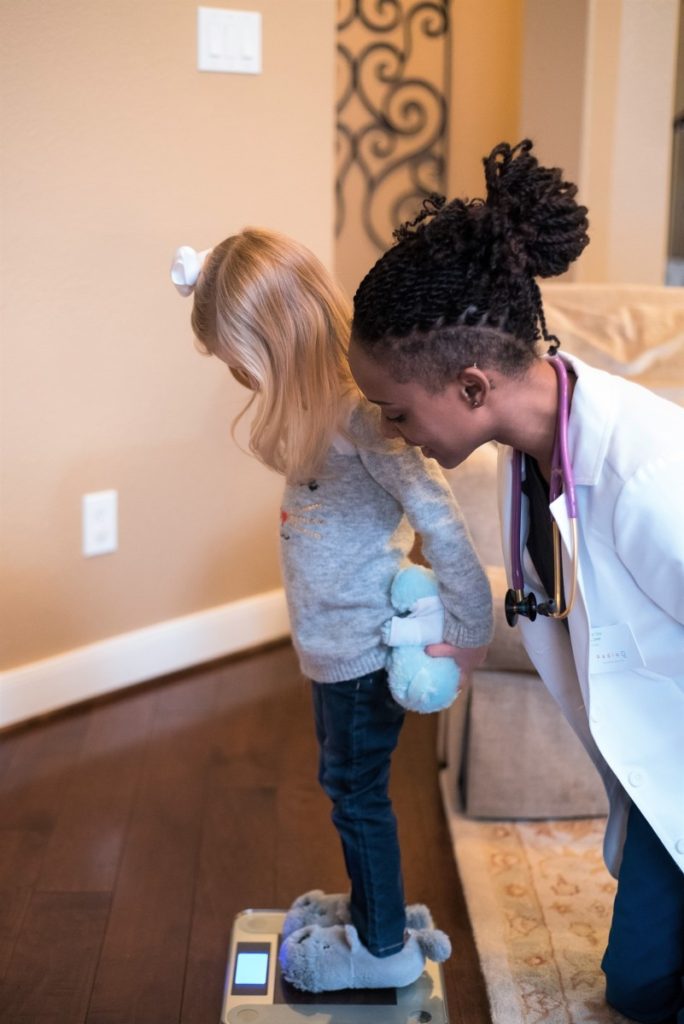 Paige had been snotty for a solid two weeks. She had been relatively fine until she started having a barking cough and wheezing sound when breathing. It was a Saturday afternoon and I decided to try out the Q care App. I filled in some basic information and requested a nurse triage call. Within three minutes a nurse practitioner called me back. She asked a few basic questions about Paige's symptoms and said she would be there shortly. Q.care also has a free nurse triage service for parents who have questions and need guidance, so they can be directed to the proper level of care.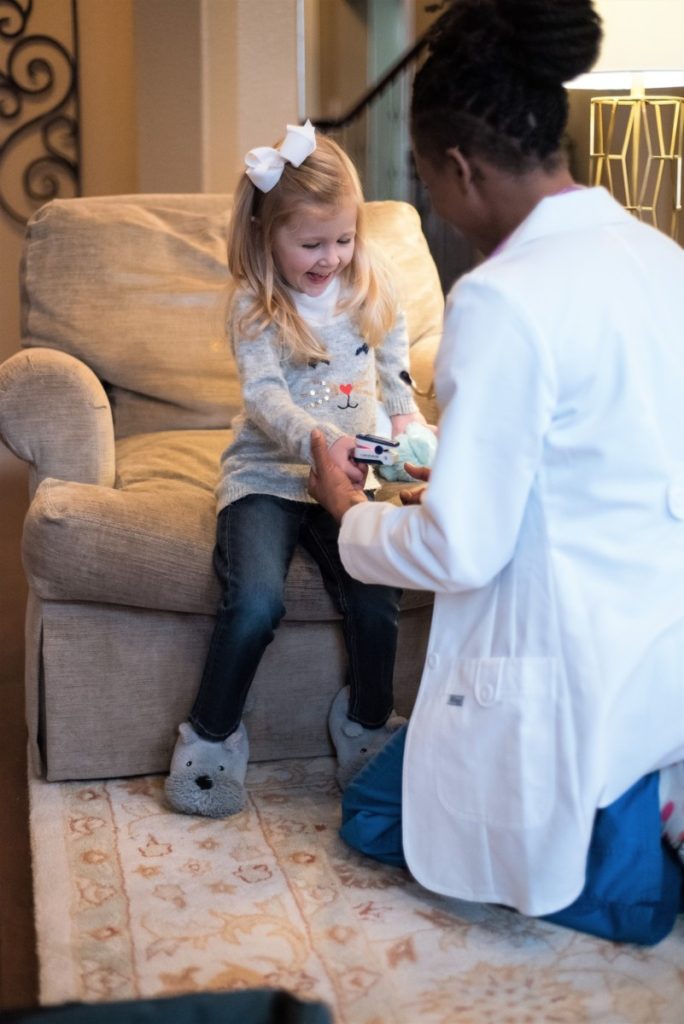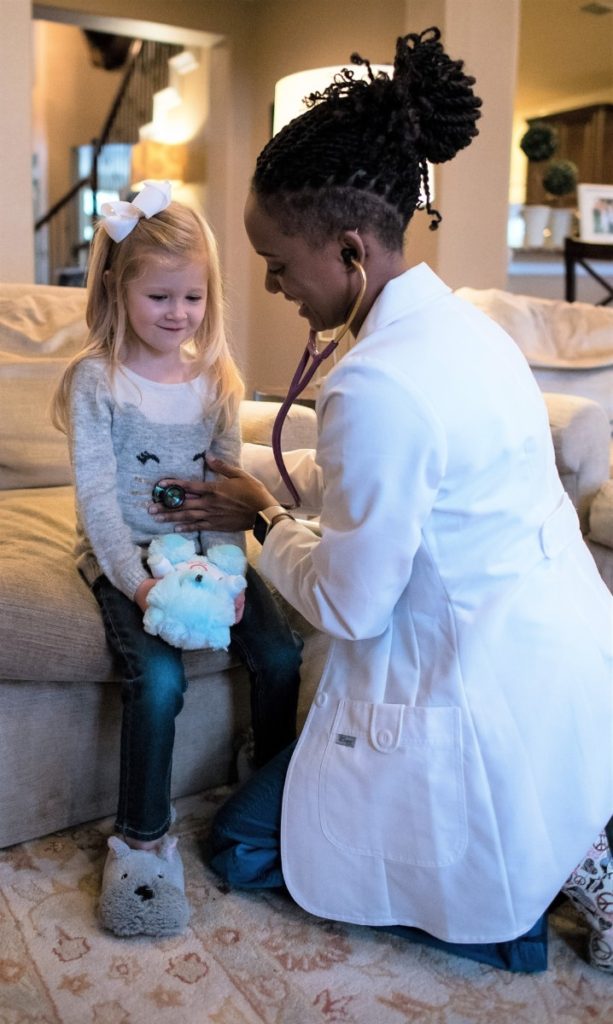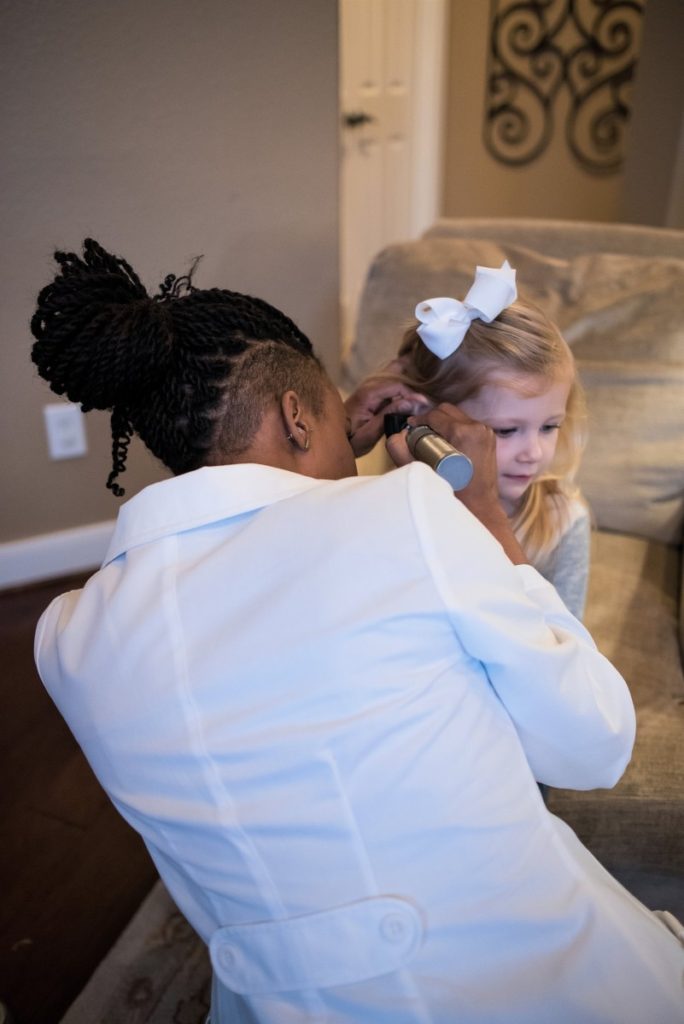 Thirty minutes later the sweetest nurse practitioner arrived with a stuffed animal in one hand and her medical bag in another. Paige has a slight animal obsession so she was on cloud nine. The nurse did a full medical evaluation. She listened to her heart and lungs, looked in her ears, nose and throat. She said Paige most likely had an upper respiratory infection. The nurse practitioner wrote us a prescription and we were set. Paige was able to stay in the comfort of our home and I was able to save a bit of sanity.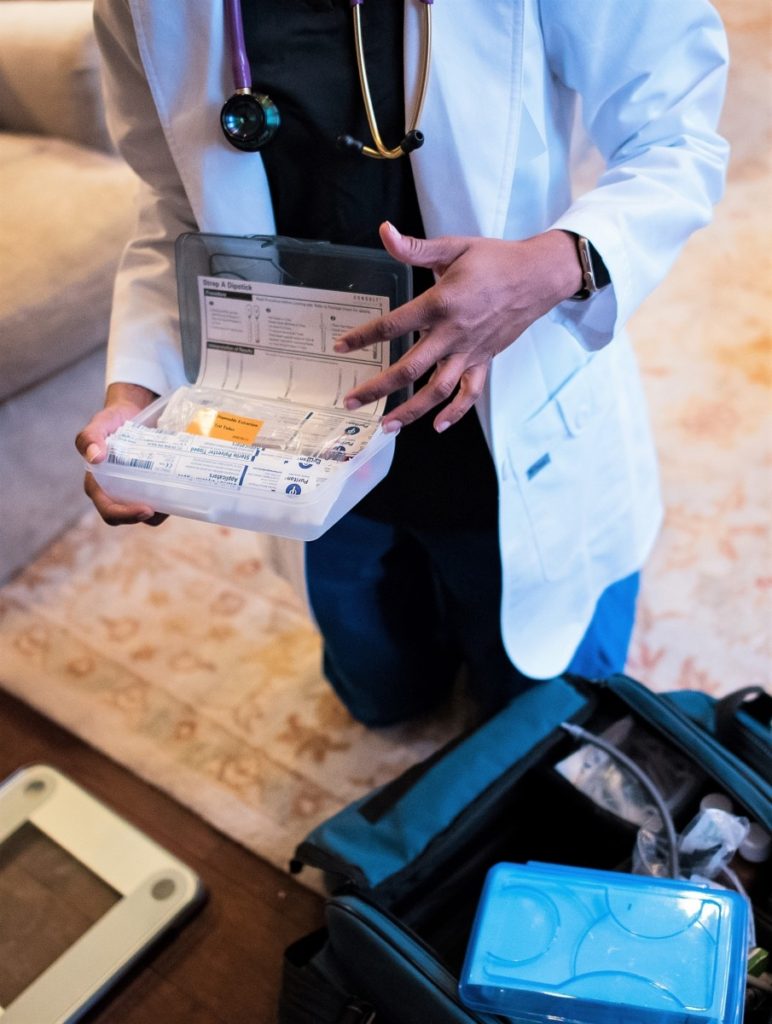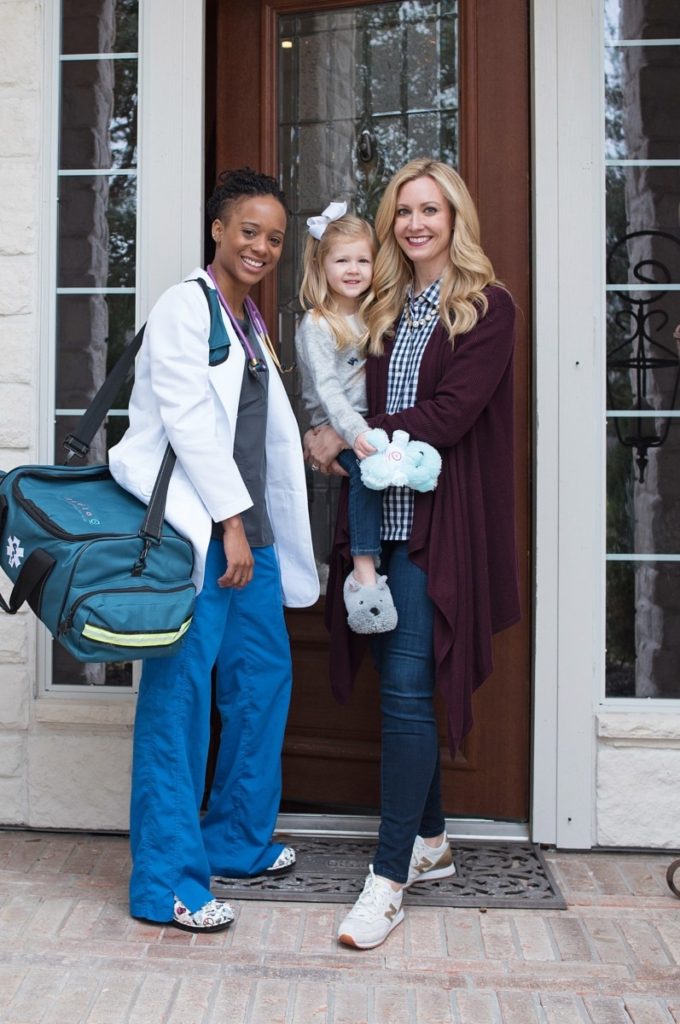 Here are just some of the amazing things the nurse practitioners at Q care can treat:
Allergies/Allergic Reactions/Asthma
Bladder Infections/UTI
Bronchitis
Breathing Treatments
Minor Lacerations (may perform sutures/stitches)
Diarrhea
Ear Infections/Eye Infection
Flu/Strep Tests
Sinus Infections
Swimmer's Ear
Skin Conditions/Rashes
And more…
Hours of Operation
Nurse Triage Hotline
Monday-Friday 6pm-10pm          Sat & Sun 8am-10pm
House Calls
Monday-Friday 6pm-10pm          Sat & Sun 8am-10pm
Now coverage is expanded throughout the Greater Houston Area – If you have any questions, simply use our app for our free nurse hotline and a staff member will help answer your questions and direct to the proper level of care.
Cost
Nurse Triage Phone Line- FREE
House Call
In Network: Your co-pay*
Out of Network: $150 fee
*Applicable if in-network with insurance provider.  Plans may vary and may require other amounts be paid by patient.  Consult your plan for details.
As of right now the Q.care pilot program is only available to families in The Woodlands and surrounding areas with these zip codes.  Children's Memorial Hermann has plans to roll out Q.care in additional markets throughout Greater Houston.
77373, 77375, 77379, 77380, 77381, 77382, 77384, 77385, 77386, 77388, 77389.
If you have an emergency Call 911
This post is sponsored by Q.care.  All opinions and experiences are my own.
Photography By: Maria Snider Photography