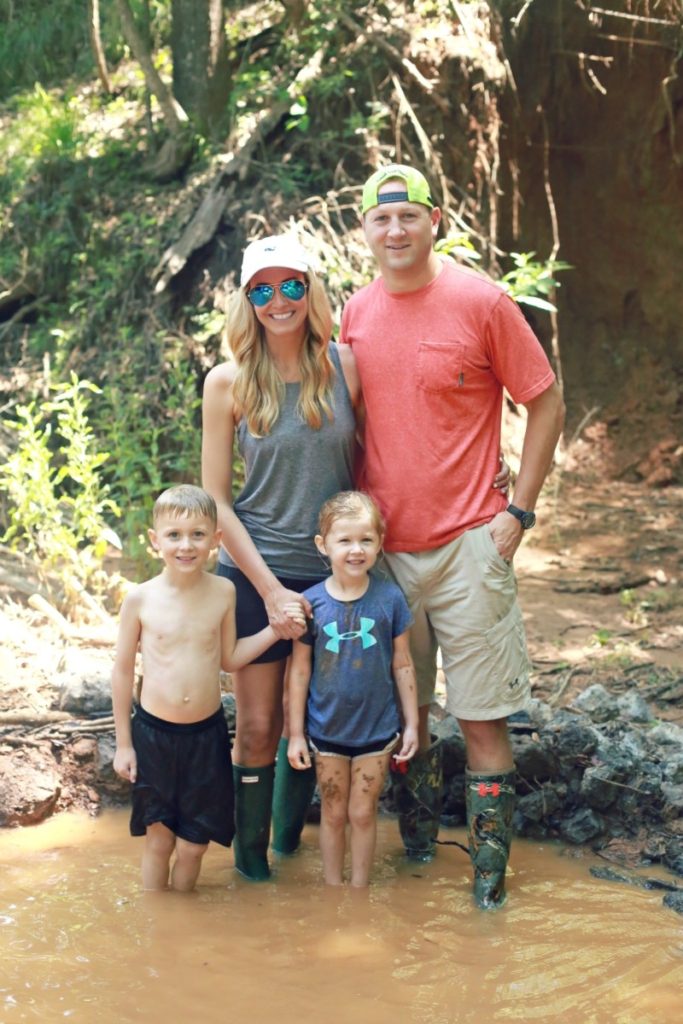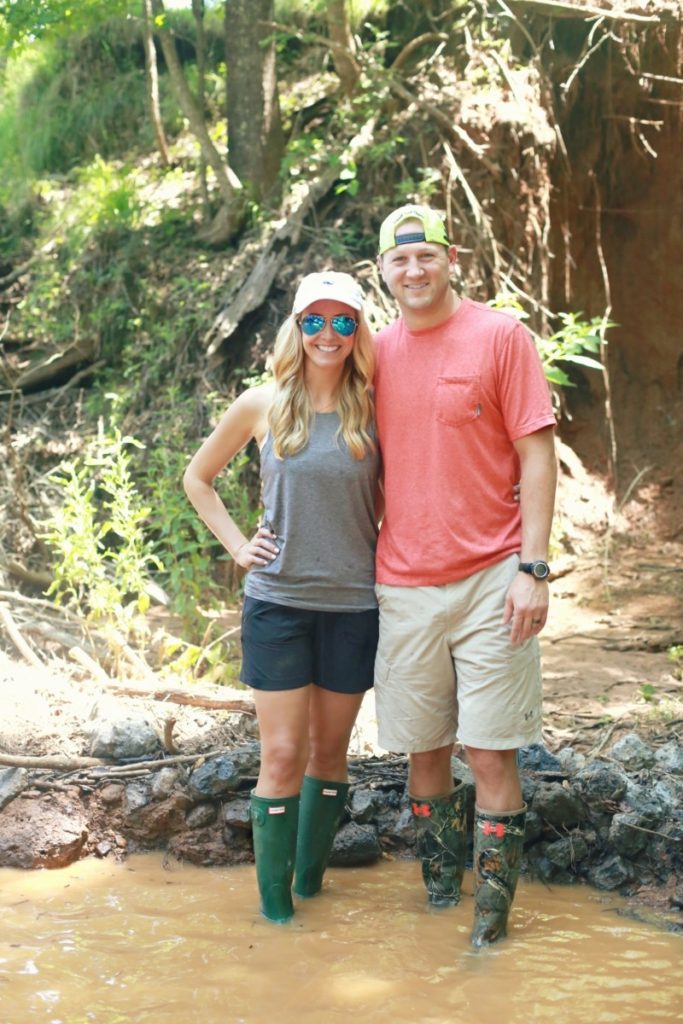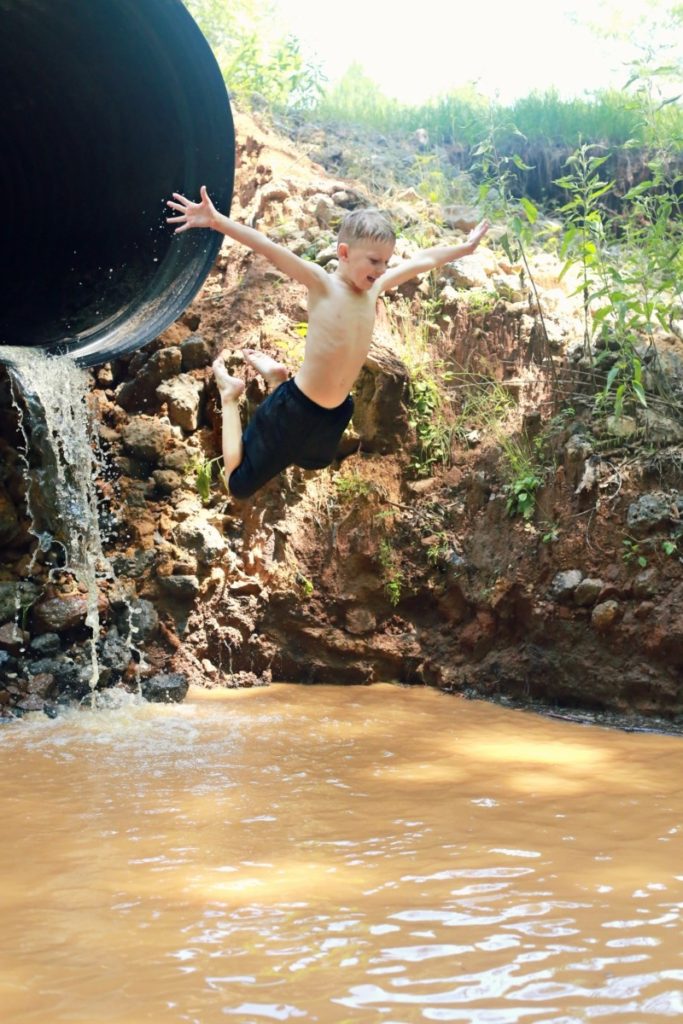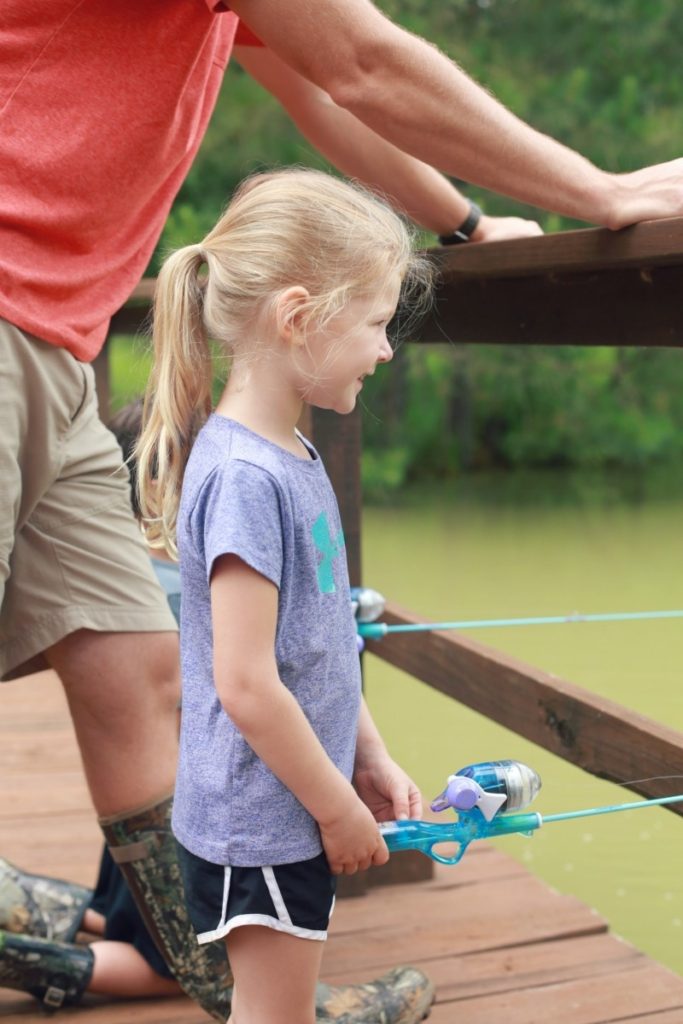 Hi Friends!  Father's Day is in six days!  If you are anything like me, you have slacked and now need Fathers Day gifts your main man will actually want…STAT! But first a quick family recap.  Summer has begun and I thought things would slow down around our casa when school got out. Boy, was I wrong.  Things are even more crazy.  We took a trip to our friend's amazing ranch last weekend and had a grand old time.  The kids fished, swam in a creek, hiked and just got plain dirty.  On Friday, Paige fell off our friend's trampoline and broke her arm. AGAIN!  Ten months ago she was pushed on the playground and had a slight buckle fracture on her radius (lower arm bone).  This time, she fell backwards and has a slight fracture right above her elbow. We see the ortho on Tuesday and will most likely be getting a cast.  This mama heart was breaking when it happened but once her arm was splinted she was a happy camper and pain free.
Now, let's move onto the reason we are here. You need Fathers Day gifts for your one and only that he will actually use.  Nothing irks me more than a gift that sits in the closet.  What that says to me is "I wasted money" and I hate wasting money!  On the way to the ranch, I asked my husband what his top most used items were everyday.  He listed off these nine items I'm sure your main squeeze will love.  You can click on any picture and it will take you directly to the store.  He also gave me a list of things from various price points which always helps!
Fitness Watch– This is great if your one and only is into working out but also into tech gear.  My best friend actually loved this so much she bought one for herself!
Maui Jim Sunglasses– I bought these for my husband last year and he wears them every day.  He loves the matte black frames and the style.  They aren't too trendy but not too sporty.
Flip Flops– Perfect for the beach, pool, around the yard etc.  These look great with shorts and I'm told they are very comfortable and have great arch support.  You know, if your husband is in his mid thirties but has the feet of an eighty year old.
Bose Mini Speaker–  If I recall my husband got this for his birthday three years ago.  This portable mini blue tooth speaker is the bomb.  The sound quality is amazing and we take it everywhere with us.  This is perfect for hunting/fishing trips, poker night, beach trips or hanging outside.
Clarisonic– I have a Clarisonic and swear by it.  Now they have the men's version!  My husband says it is great for preventing in grown hairs on his neck after shaving.  I also love to steal it when the battery on mine dies!
Swim Trunks–  These come in about ten colors, ship in two days with Amazon prime and are just a great pair of board shorts that won't break the bank.
G Shock Watch– My husband is really into outdoorsy things.  When he is on a fishing trip or duck hunt he can't really be charging an iWatch, so this is the watch he wears to do all the manly things.
Floating Beer Pong– I originally bought this for my girls trip but we love using this in the pool with friends.  It's great cheap entertainment for less than $50!
Bluetooth Wireless Earphones– Best workout sweatproof Bluetooth headphones. Great for Running, Jogging, Hiking, Biking, Gym etc.  My husband and I both have these and swear by them.  No more hitting the cord to your phone, sending it flying through the air when you accidentally swing your arm while running.
I hope all of the dads out there have an amazing day.  I know I wouldn't be the mom or wife I am without the support and love from my husband.  He really helps around the house and loves our kids fiercely.  If it weren't for his support and help, I would not be able to continue this blogging journey.  Happy Father's Day Boo Boo.  We love you and can't wait to celebrate you!
XO- Sara
Join me on Instagram and Facebook, where I share my everyday outfits, steals and deals.
You can also shop all of my outfits here!