My husband and I don't typically make it out for date night very often.  The kids are in sports and school activities most nights of the week so our free time is limited.  If we do make it out of the house alone, I like to have a special date night outfit but still be comfortable.
In all honesty, I bought this peek-a-boo top in black last year and developed a minor obsession with it.  I wore it so often that it now has a few holes in it!  When I saw it come back this season in multiple colors I knew I needed to restock and that it would be part of a great date night outfit!
Peek-A-Boo Top– True to Size, Wearing a small  /  Jeans  /  Sandals– My Favorite!
Clutch– budget friendly version here  /  Earrings– statement but light weight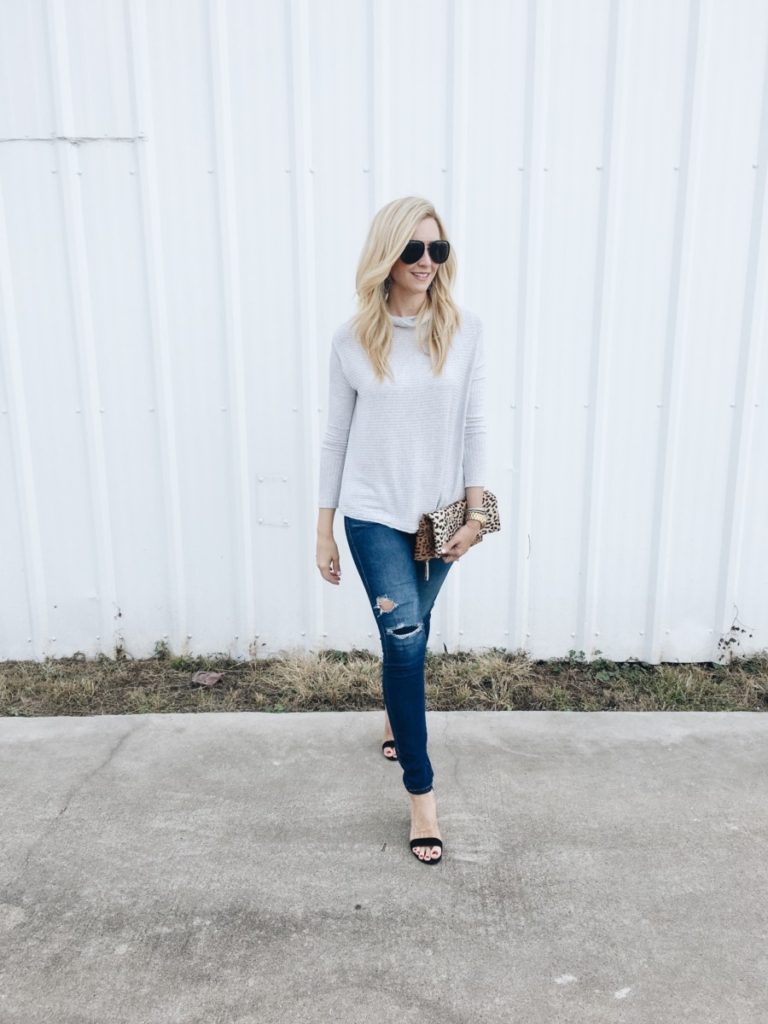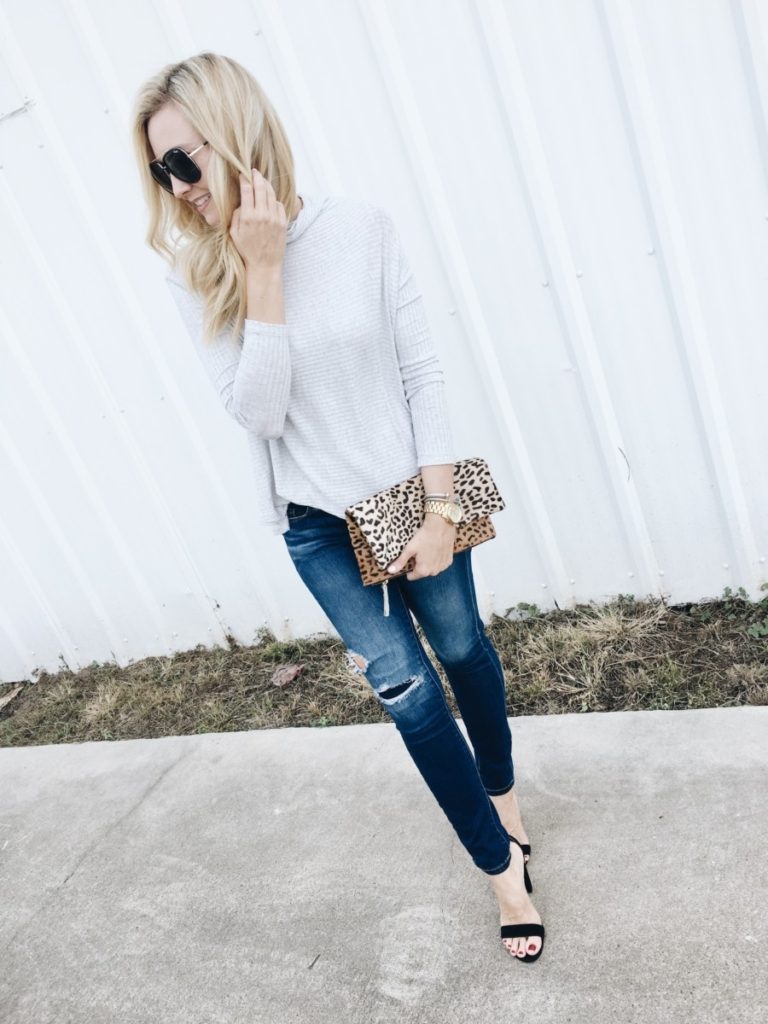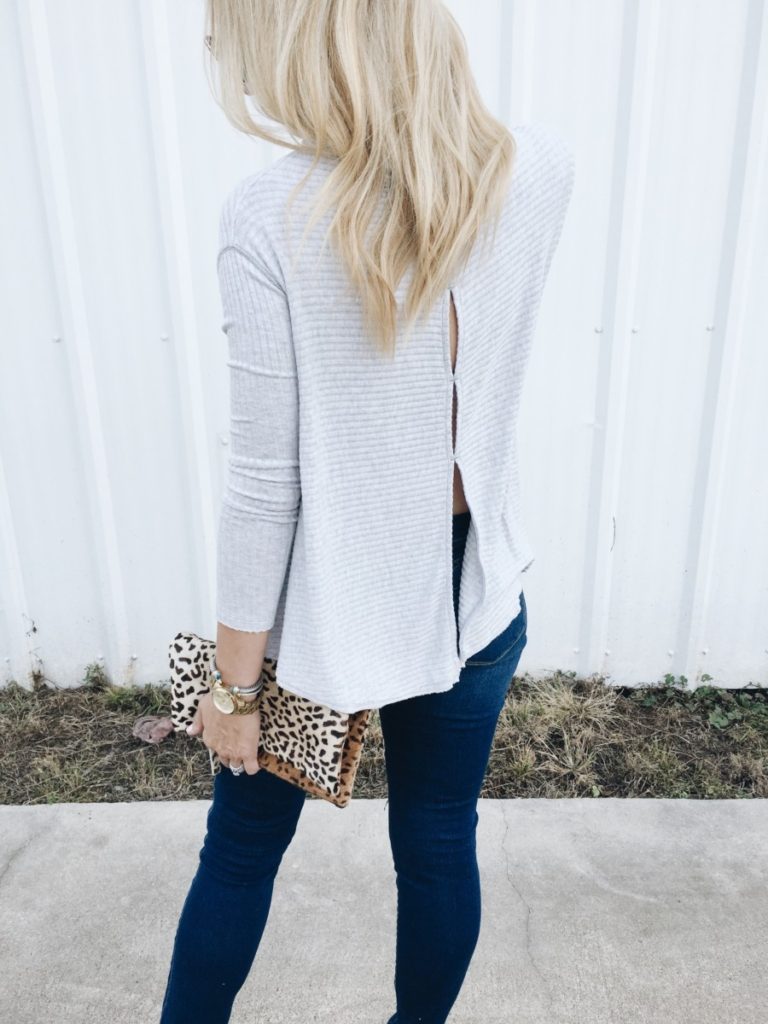 This top is made of a ribbed jersey material so it is swingy, bouncy and lightweight.  I love this top because it can take you from fall all the way into spring.  There are little gatherings at the back so you can wear a regular bra or even a fun lace bralette like this one.  This top is perfect dressed up your date night outfit or dressed down with a pair of fun slip on tennis shoes and jeans.
A leopard clutch is a must have in my book.  If you don't love a little leopard then we might have to have a talk about our friendship.  I could probably list 100 reasons why this leopard clutch is amazing.  It is an investment piece though.  If you want to keep it budget friendly, I saw this leopard clutch at the mall when I was in Dallas and it was a cutie!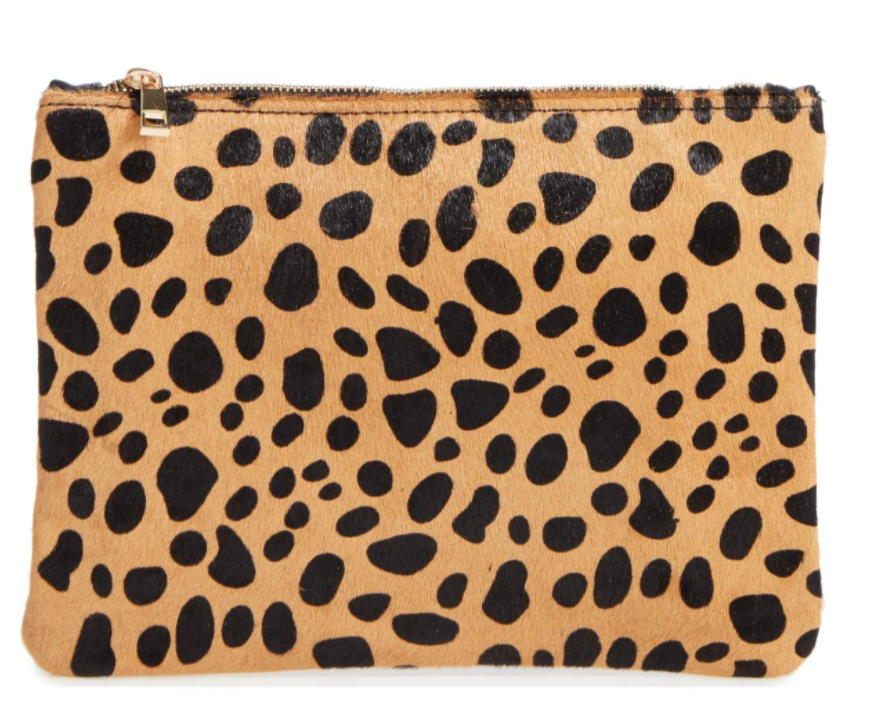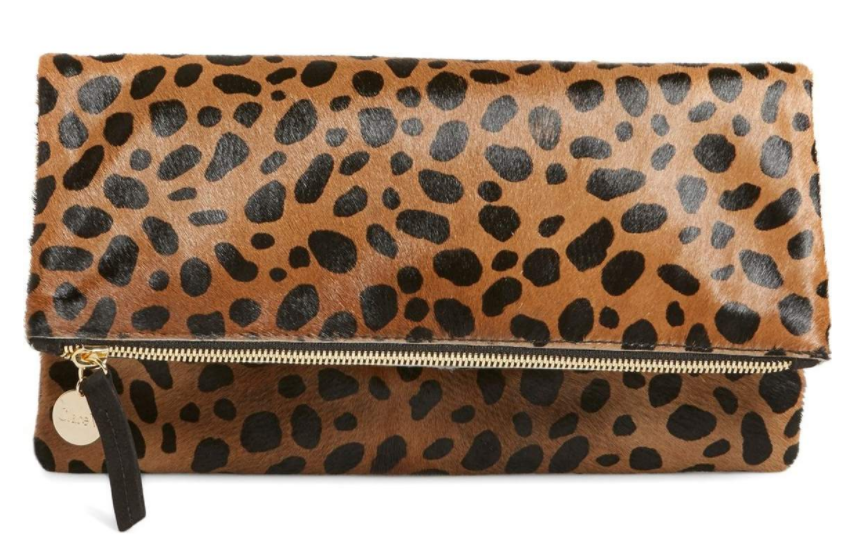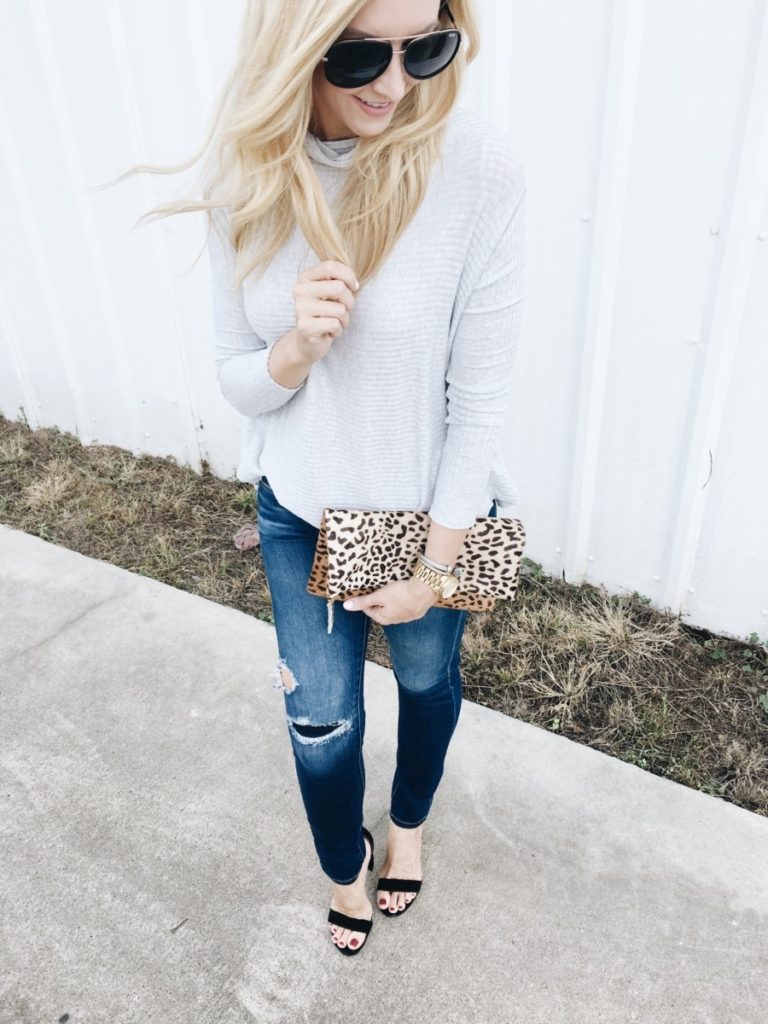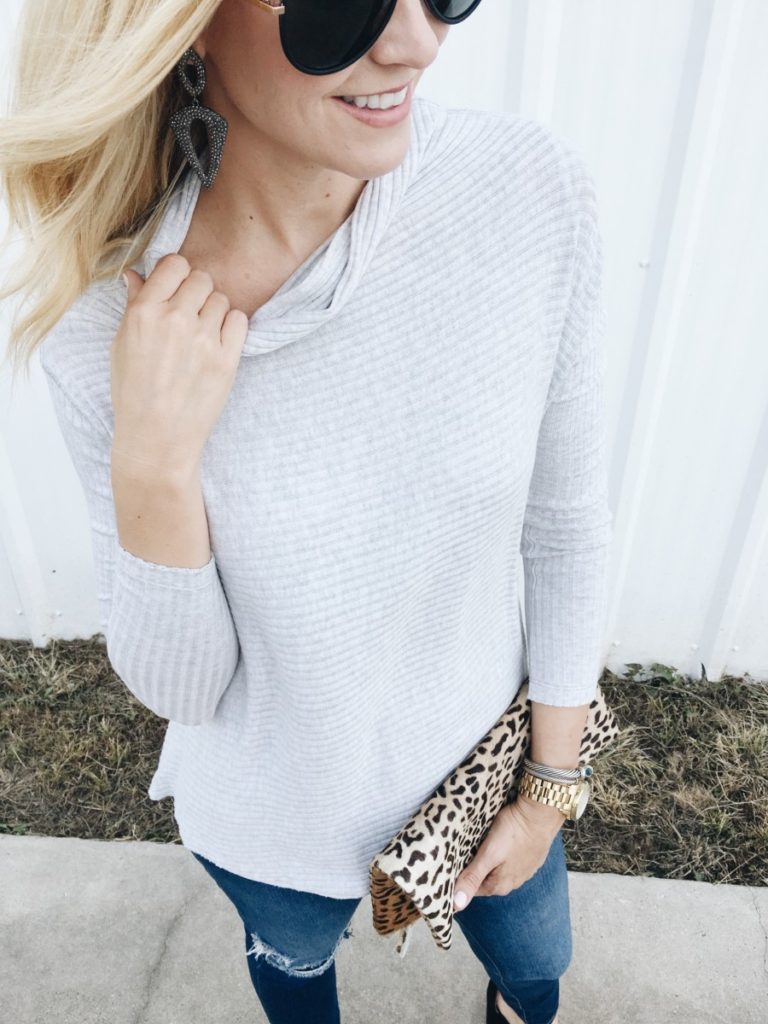 Stay tuned for a little update on the casa next week.  You can also check out all of my favorite home finds HERE!
Have a great weekend!
XO-Sara