This weekend I really started thinking about being a good friend.  I know we are all busy with work or kids.  But how can I be a better friend even when my schedule is jam packed?  How can I help my friends and ease some of their burden by being a better friend?
Top– Size Up  /  Jeans  /  Booties  /  Tote– reversible  /  Sunglasses  /  Earrings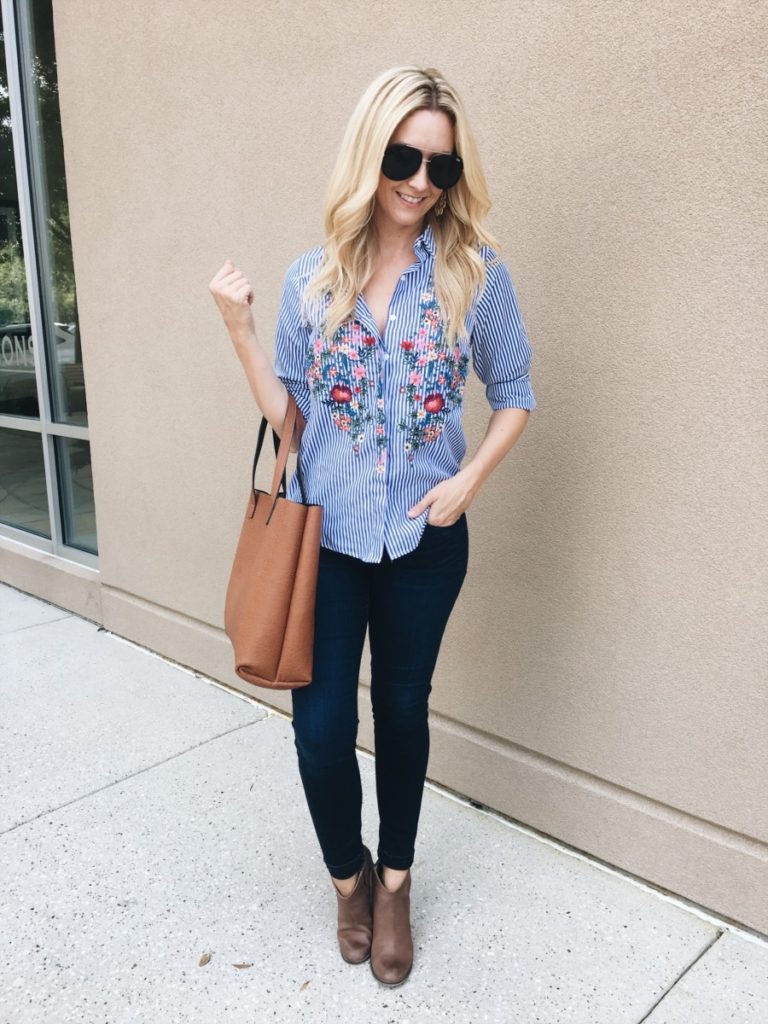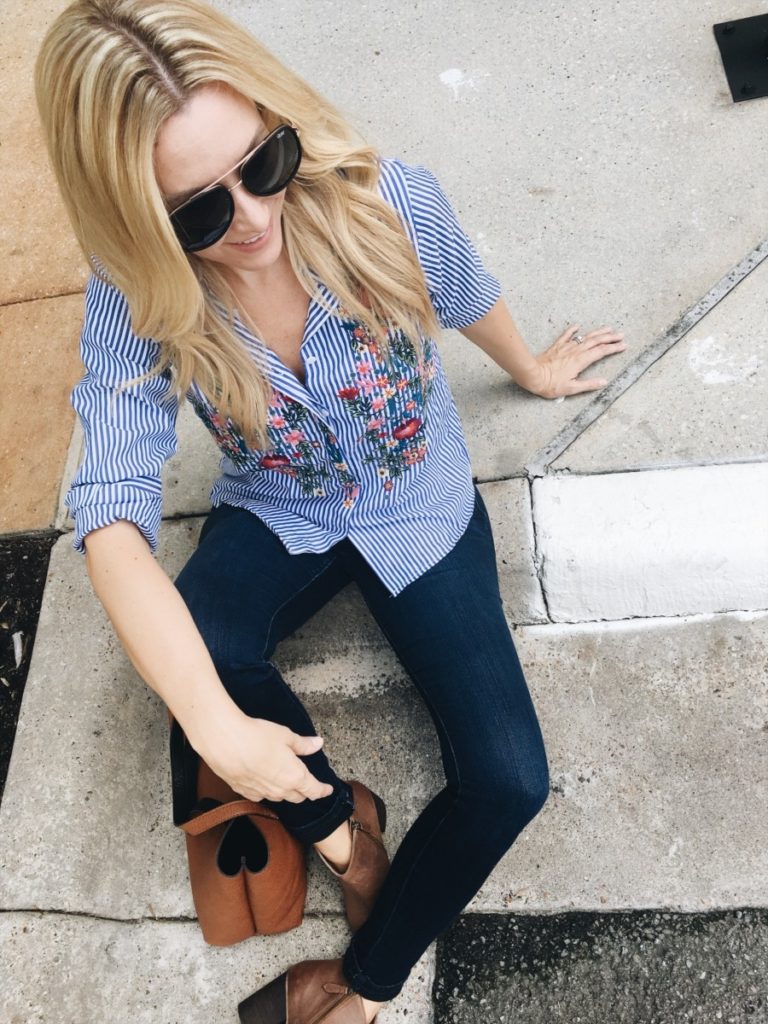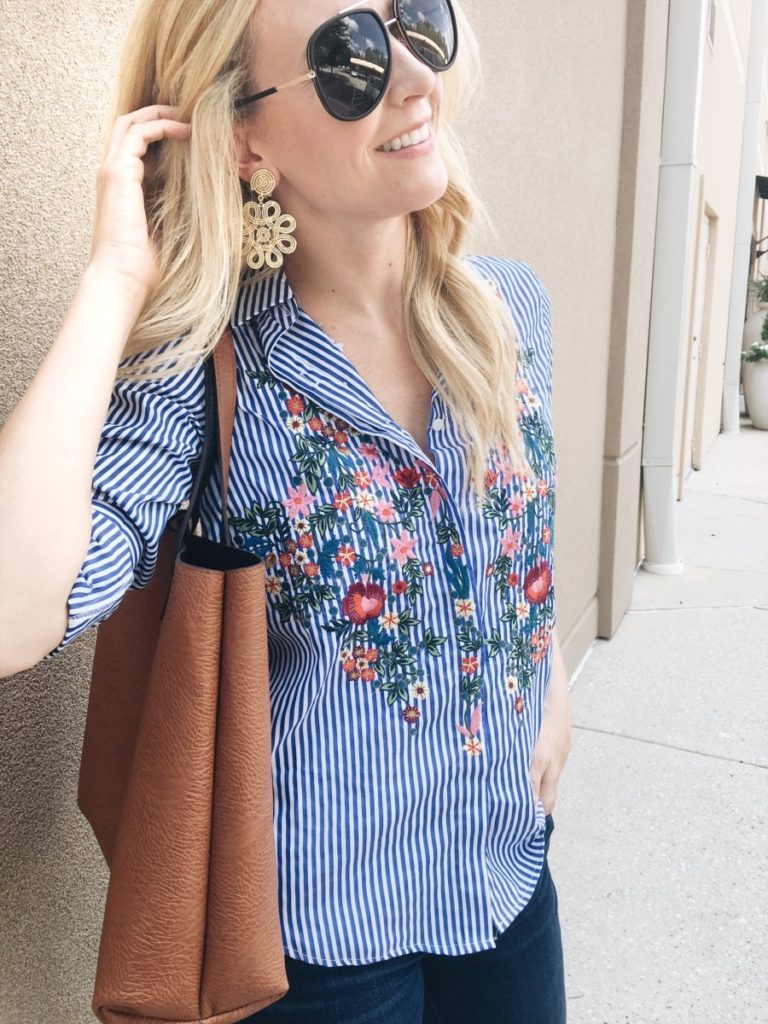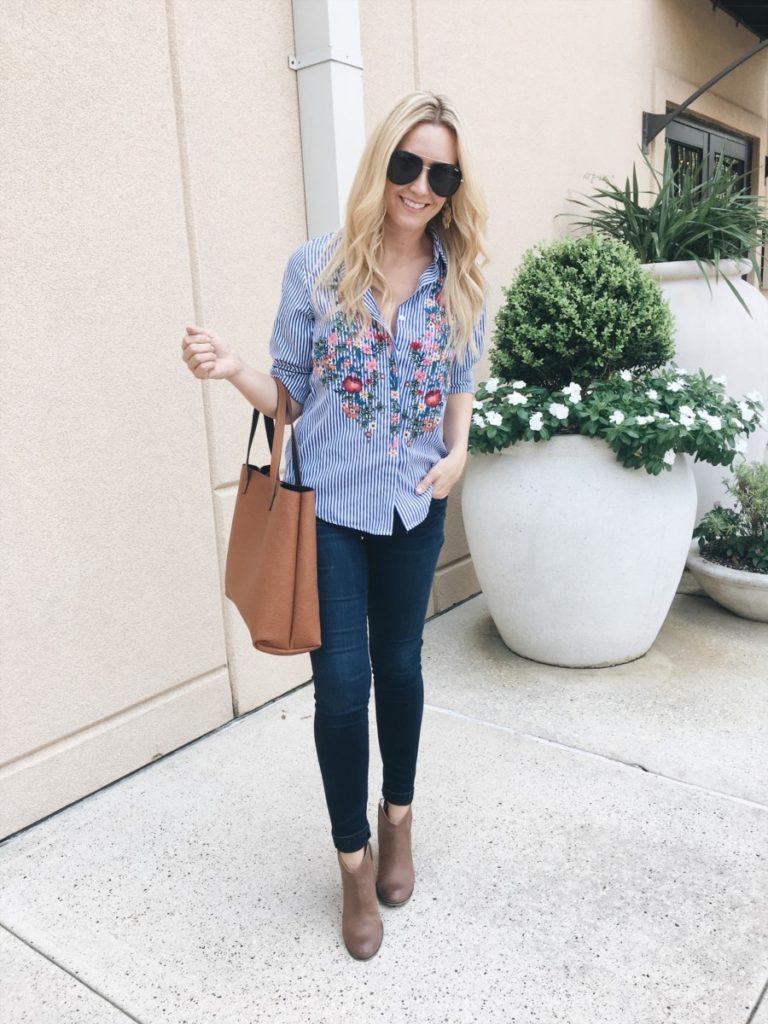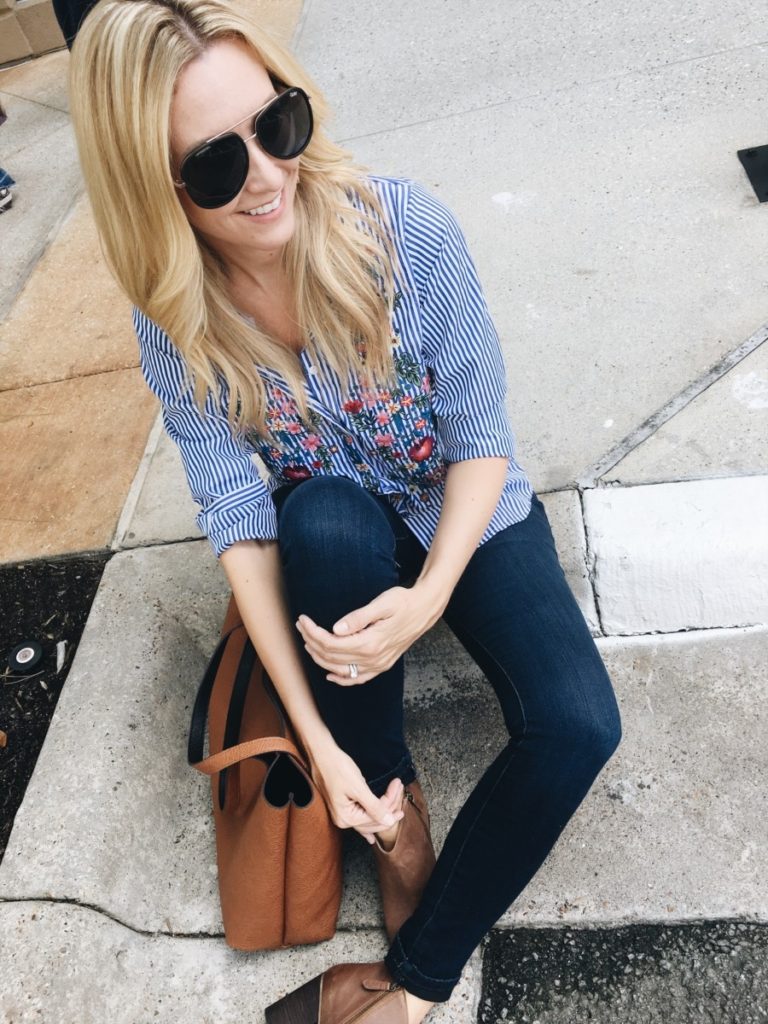 Offer Help
Any time one of my friends has an important event or may need help I put it in my calendar.  I know they will be busy and need extra help so I might offer to bring them dinner, carpool to activities or have their kids over to play to give them a break.
Random Acts of Kindness
Small things add up.  One of my best friends LOVE sheet cake.  Sometimes I'll make one and take her half.  If I'm making an easy dinner like taco soup, I'll make a double batch and take it to one of my friends who I know has a busy week ahead.  Other times I may go see one of their kids' baseball game or dance recital.  If you are running to the grocery store, text your friend and ask if you can grab them anything.
Listen
If one of my friends has an issue or is feeling stressed, I listen and let them vent.  Sometimes your friend may just need a good vent session to make her feel better.  This also goes back to offering help.  Be a good friend and listen to their needs and then put them in your calendar so you don't forget!
What about you? What do you do to be a good friend? Let me know in the comments below!
XO- Sara