I am seriously loving a good bell sleeve sweater this season.  I also have a few other favorite things for you that are making my life just a little better so I had to share!
My first favorite is the bell sleeve sweater.  I feel like there is the regular sweater and then there is the bell sleeve sweater.  The bell sleeve just adds that extra element of fun.
Sizing
Bell Sleeve Sweater– Small  /  Size 27 Jeans  /  Size 9 Booties– mine are last season. I linked this seasons.
Sunglasses  /  Earrings  /  Bag  / Lipstick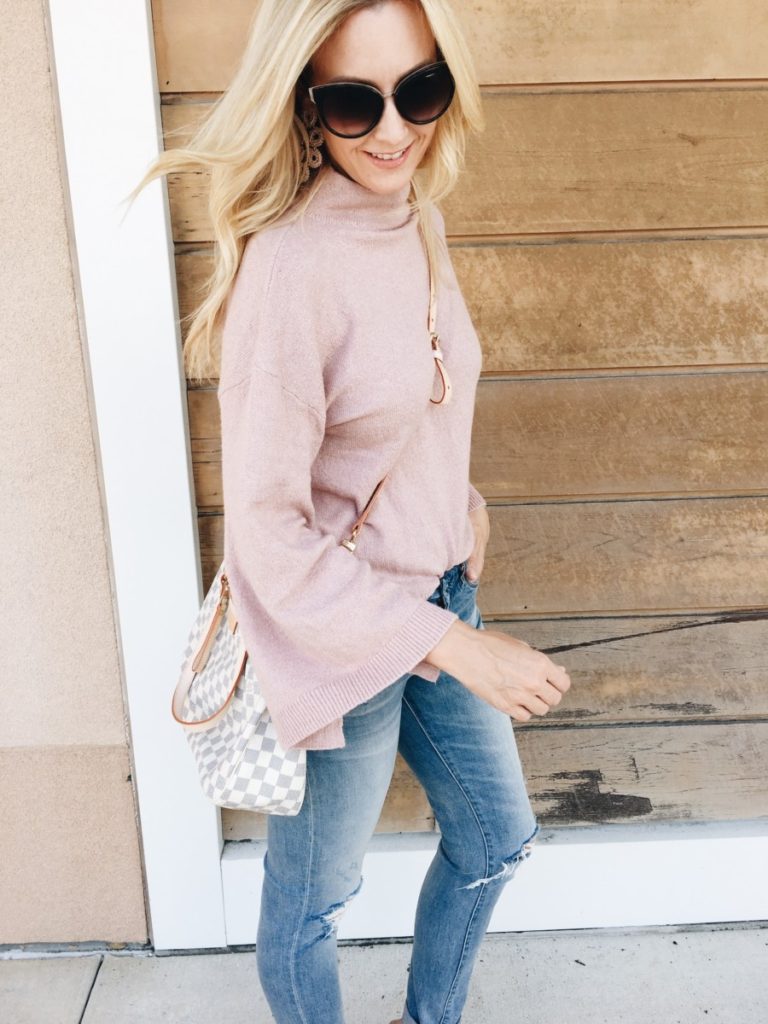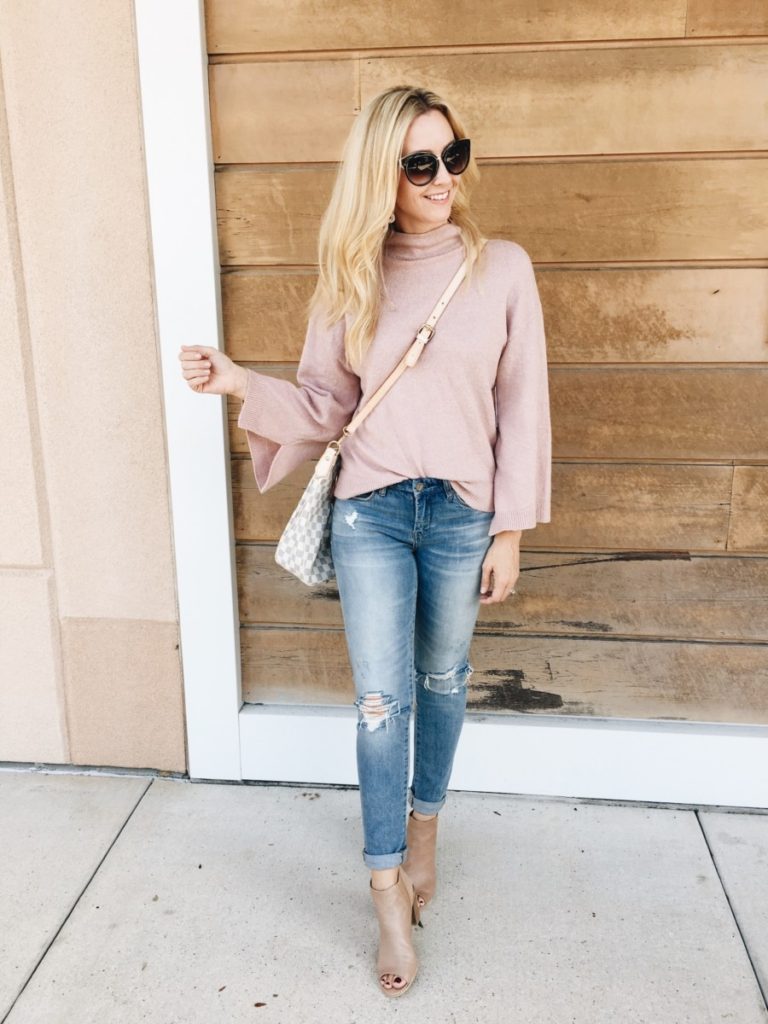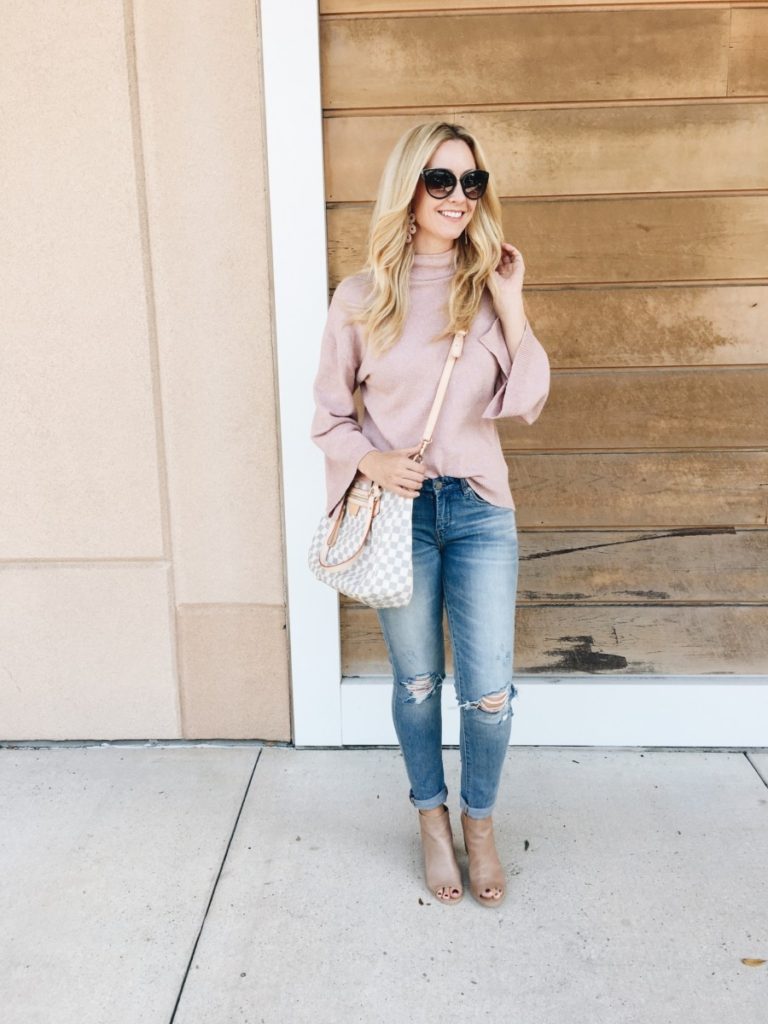 I am loving distressed denim because they take a preppy look and turn it into more of a –  "I'm a cool mom and have street style" look.
These are my favorite distressed jeans right now.
If you want something out of the norm when it comes to statement earrings you have to check out Lisi Lerch.  They have so many great statement earrings that aren't from your run of the mill department store.
What about you? Do you have a favorite bell sleeve sweater? Let me know in the comments below!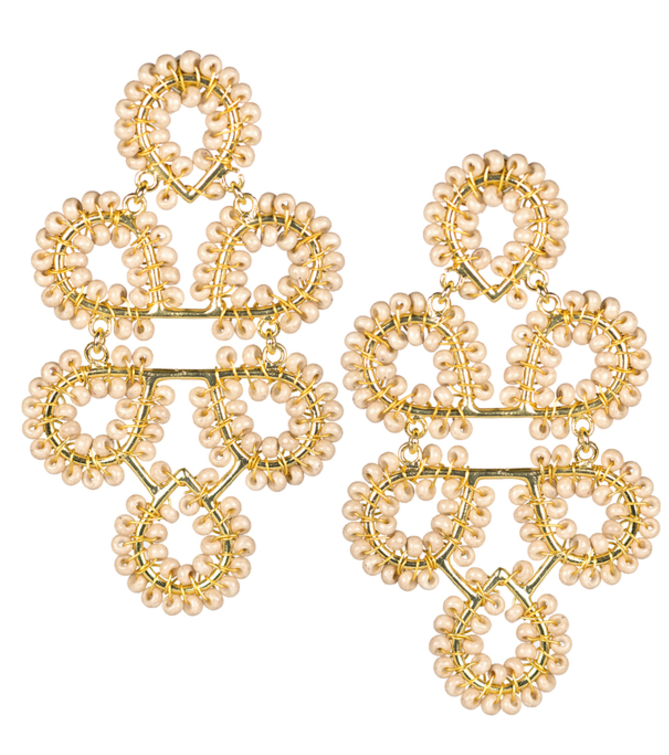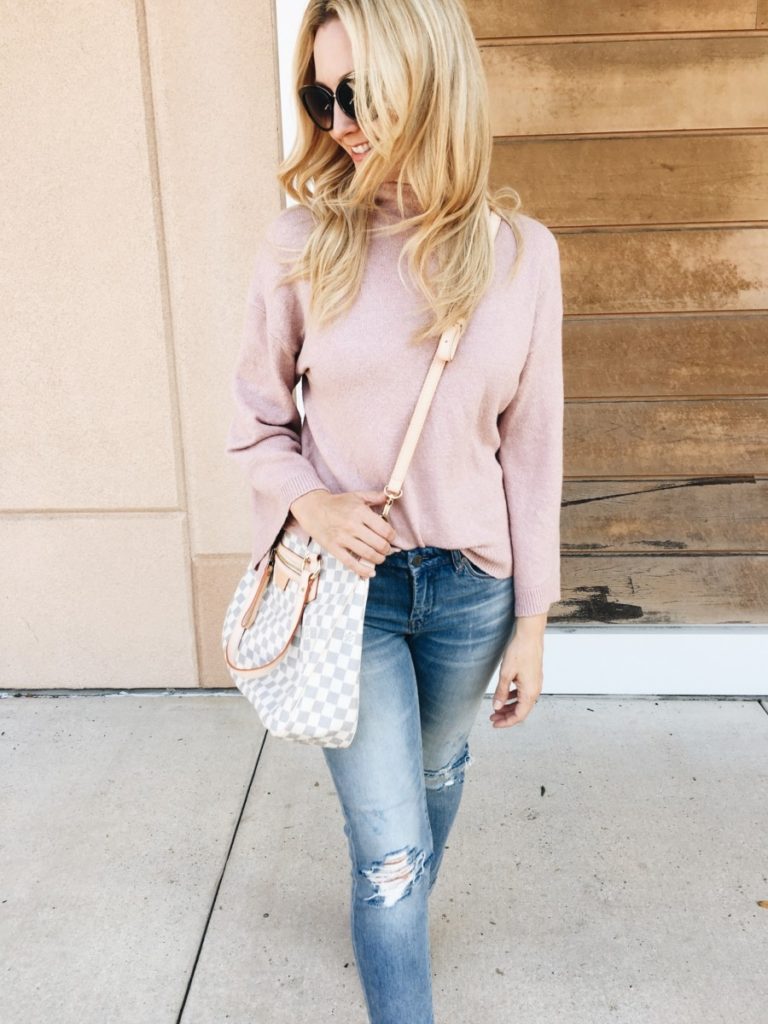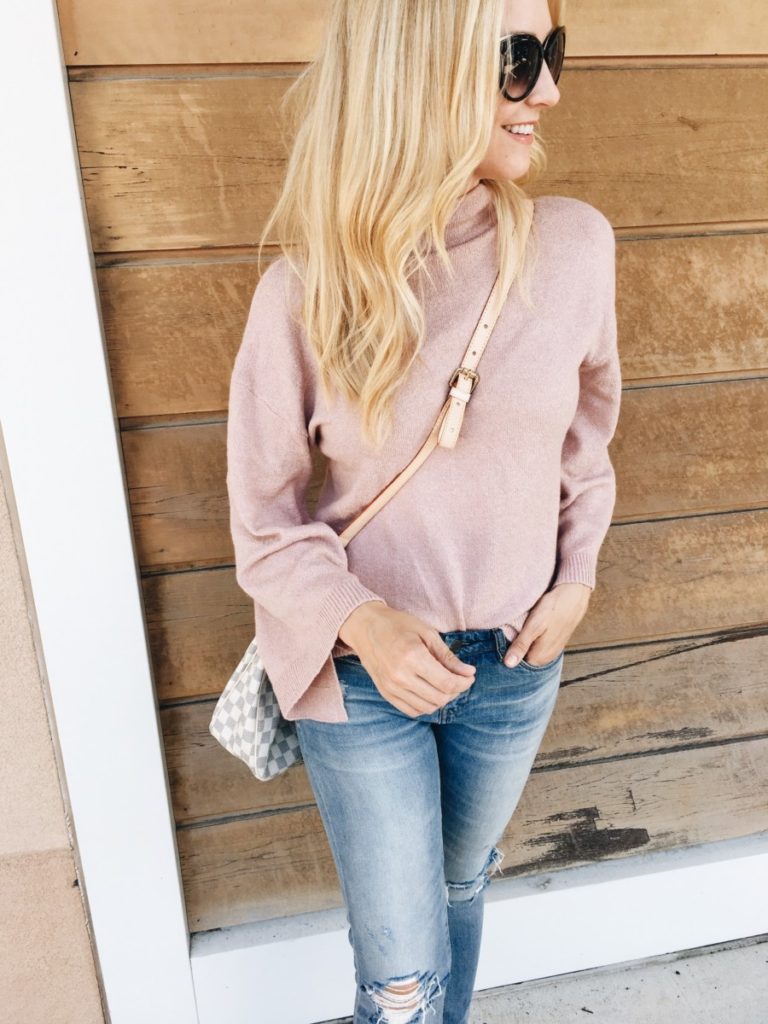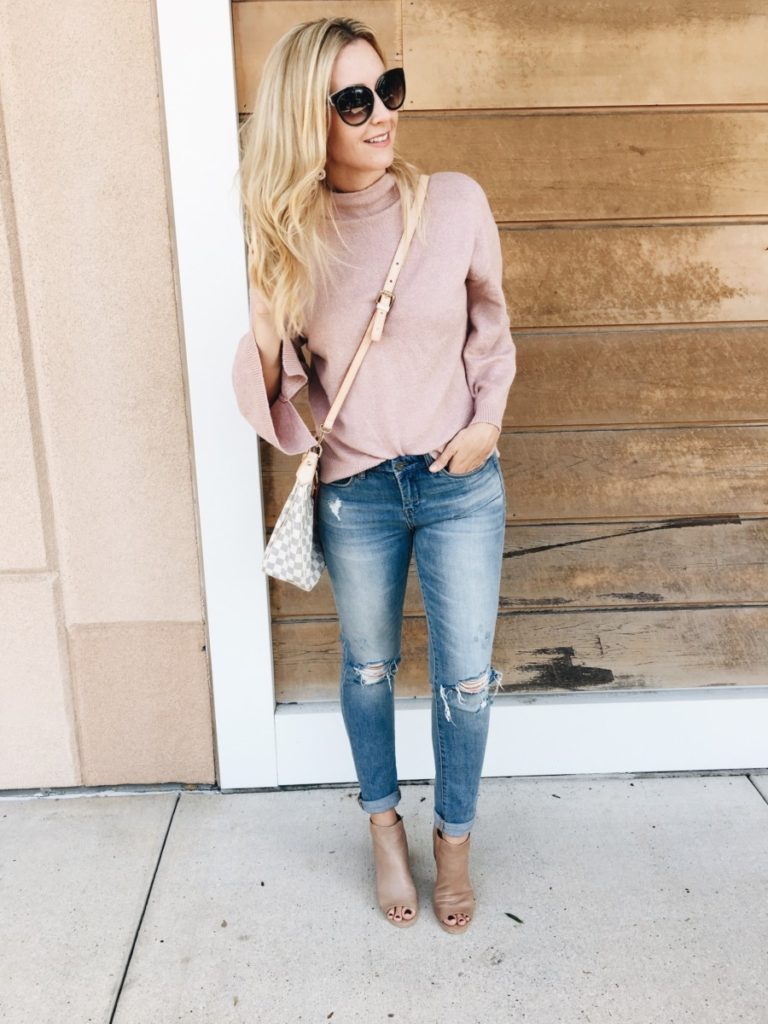 I don't know what it is but my nails have gone to pot and my hair feels wiry and seems like it's thinning.  I asked ya'll on my Instagram stories what helps and I received two unanimous answers. Vital Proteins and Prenatal Vitamins.  So, I hopped on over to Amazon and bought both.  I've been taking them for about 10 days now.  While it's too early to see any benefits yet, I will definitely keep you updated.
For the most part I feel like the Vital Proteins is tasteless.  With that being said, I only drink it in my coffee in the morning.  I have had a few people say they can really taste it.  I also don't recommend drinking it in plain water or cold beverages because it tends to clump up.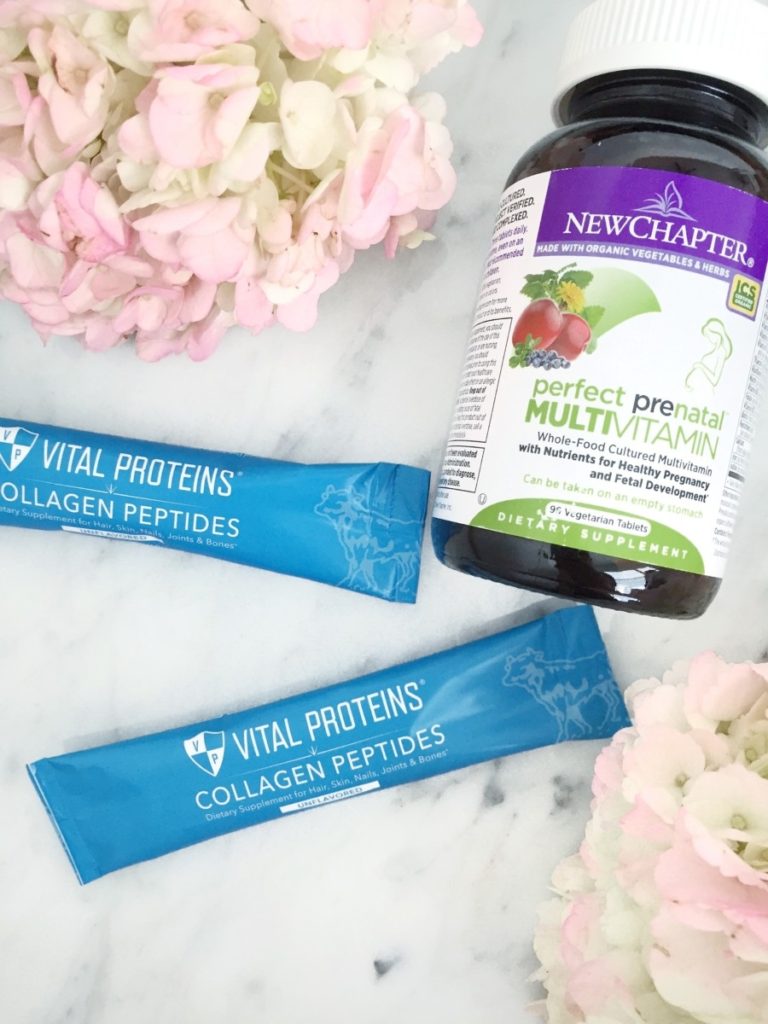 Low Carb Recipes

/

Low Carb Cocktail

The second thing I am personally working on is eating healthier.  I have a major sugar addiction and my skin was telling me all about it.  The breakouts were insane and my energy level was at an all time low.  I decided to go back to low carb.  I feel like eating low carb makes me feel less bloated, more energetic and I hardly ever break out.

Check out my Low Carb Page on PINTEREST!

Sadly, this means cutting out a lot of drinking as well.  I cut out wine- hello sugar in a bottle and if I do drink it is vodka/diet tonic or vodka and soda with lime.

I am sharing three of my favorite low carb recipes and may make this a full/more in depth post further down the line!

If you have any favorite low carb recipes leave them in the messages or shoot them over to me via Email Sara@hauteandhumid.com

Crispy Parmesan Garlic Chicken with Zucchini from The Recipe Critic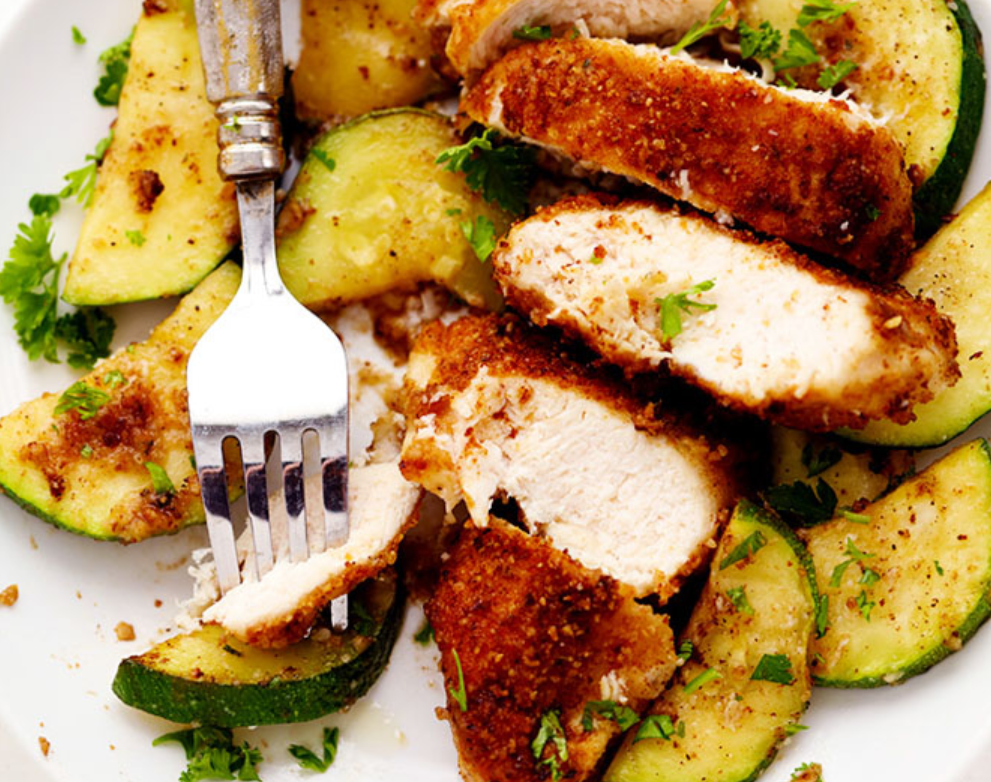 Skinny Fajita Chicken Soup from A Spicy Perspective
I omit the rice to keep it low carb.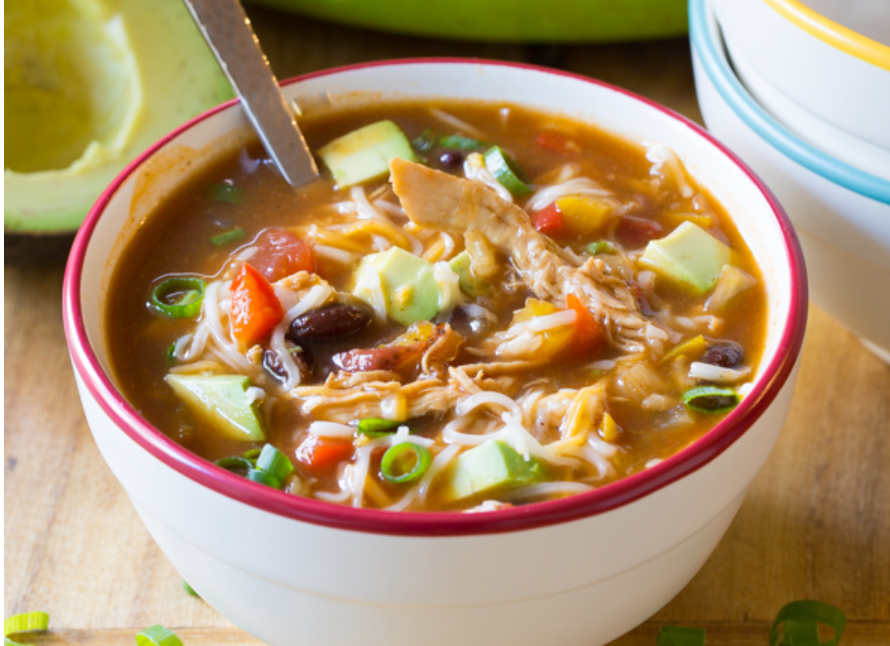 Chicken Enchilada Zucchini Boats From Cooking Classy
I omit the corn in this recipe on my zucchini boat but leave it on my kids and husbands.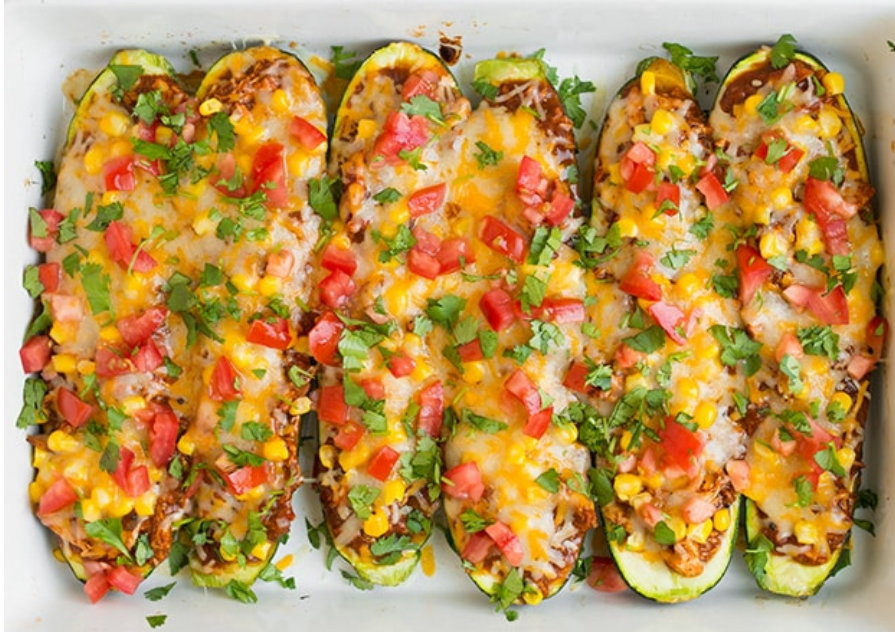 XO- Sara